This is one of my most asked questions is: will bleach kill mold? The simple answer is no. It doesn't kill the roots and this means that the mold will be coming back and growing again.
What you need is the right mold removal tips so that the mold in your home is killed at the root and you clean to keep the mold at bay. You just don't want to provide the mold with a place for it to set up a new home.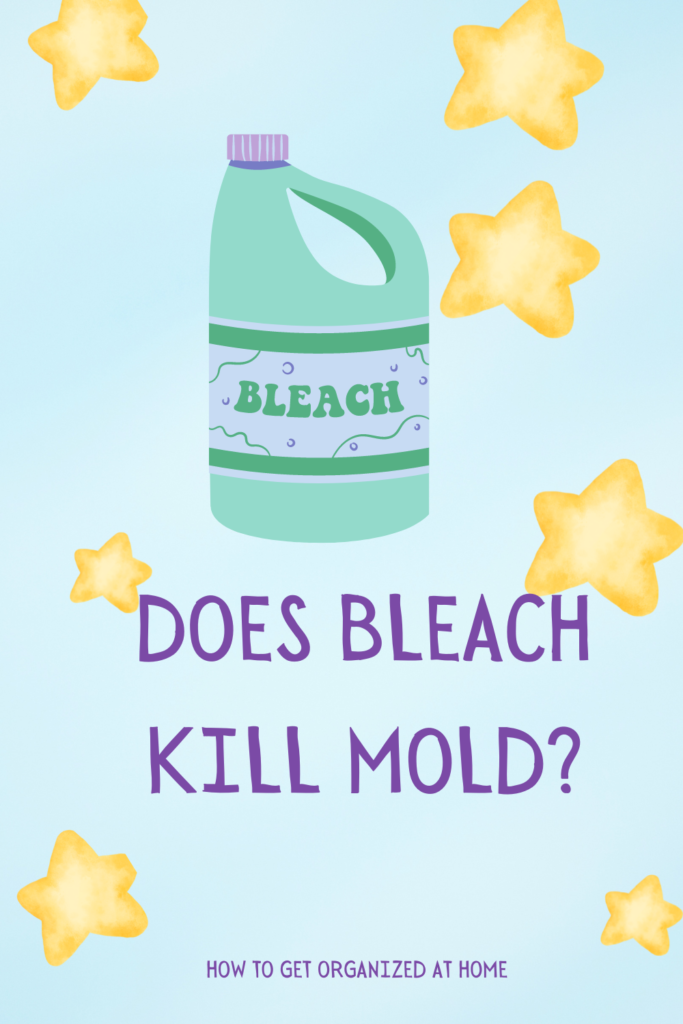 Bleach is not going to kill the mold in your home. It's going to remove the colour and the appearance that the mold has gone.
But, unfortunately, the roots are still there and growing stronger.
Does Bleach Kill Mold
Let's look at this in more detail. Mold is stubborn, it can release spores into the air to reproduce and it makes sure that its roots are strong.
This makes it difficult for many products to kill the mold. You want to prevent the mold from releasing spores and you want to get right into the root and kill it from there.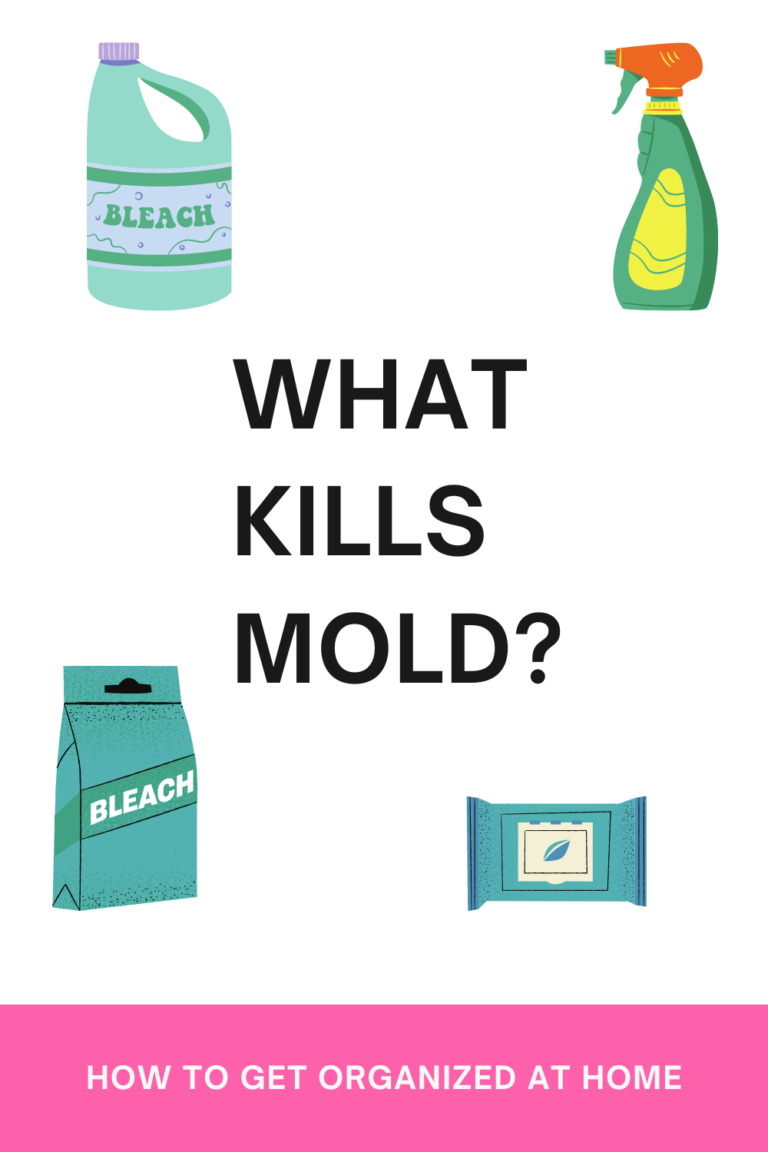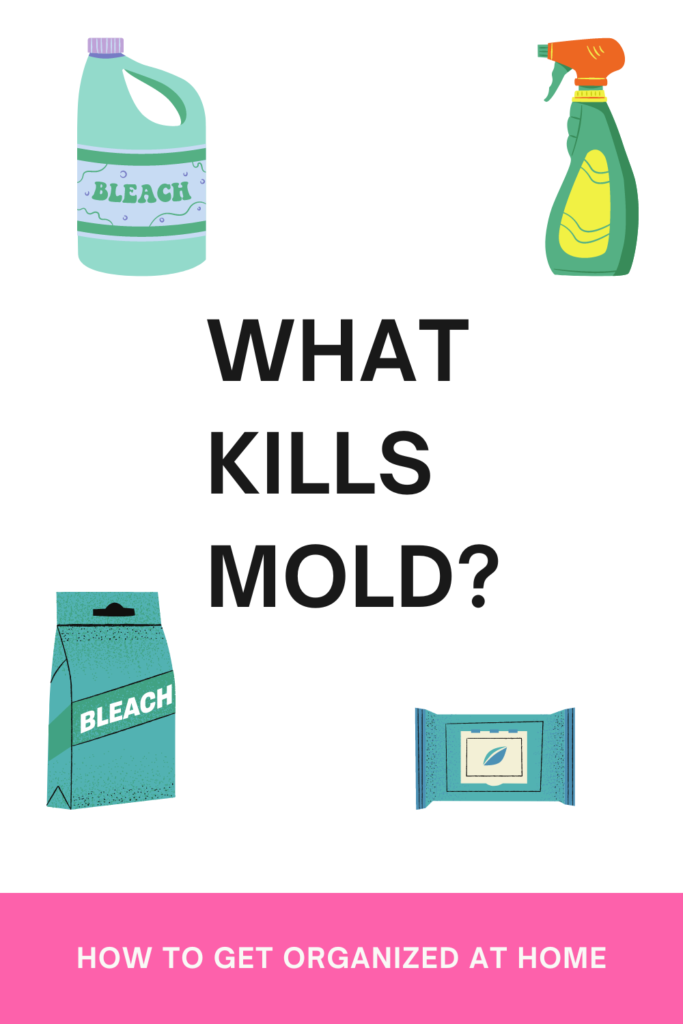 Unfortunately, bleach can't always get access to the root of the problem and when you think you have dealt with the problem what you have done is removed the top layer and the colour.
You've not managed to kill the mold completely. This means the mold is able to grow back.
This is why you always seem to get mold coming back to the same spots over and over again.
Related article: How TO Kill Mold Without Bleach
Why Should You Not Use Bleach On Mold
It doesn't do what people think it does. Bleach doesn't kill the mold completley.
Affiliate links are included for your convenience. (This means if you make a purchase after clicking a link I will earn a small commission which won't cost you a penny more!) Click here to read my full disclosure and privacy policy.
You want a product that kills the mold from the root and the best solution for this is tea tree oil.
If you are UK based click for your Tea Tree Oil
Bleach isn't going to kill the mold and we don't want mold in our homes it's not good for our health or the health of our family.
Which is why I recommend using tea tree oil. It's an essential oil and it's natural.
What is great about tea tree oil is that it has more than one use and is commonly added to different items.
What Else Uses Tea Tree Oil?
Well for me there are so many benefits of having this product in your home. When the kids where younger and there was the 'Nits' letter tea tree oil was always added to the shampoo but now you can buy so many products and they are so good for you.
If you are UK based then you are going to love these Body Shop Products:
It's because tea tree oil has so many good things inside it that makes it good for all types of different products and I think we are only touching the surface as to what else it can do.
What Kills Black Mold
The most important thing for me is getting the mold out of my home. But I don't want to make my home a no-go area for periods of time because of the amounts of chemcials I'm using.
Which is why I recommend tea tree oil to kill black mold. It will get to the root of the problem and kill that mold.
It's not going to drop off in your hand, don't but it will slowly disappear. I've noticed that over a couple of days the marks even get lighter but most importantly it doesn't grow back and that's because you've killed it at the roots.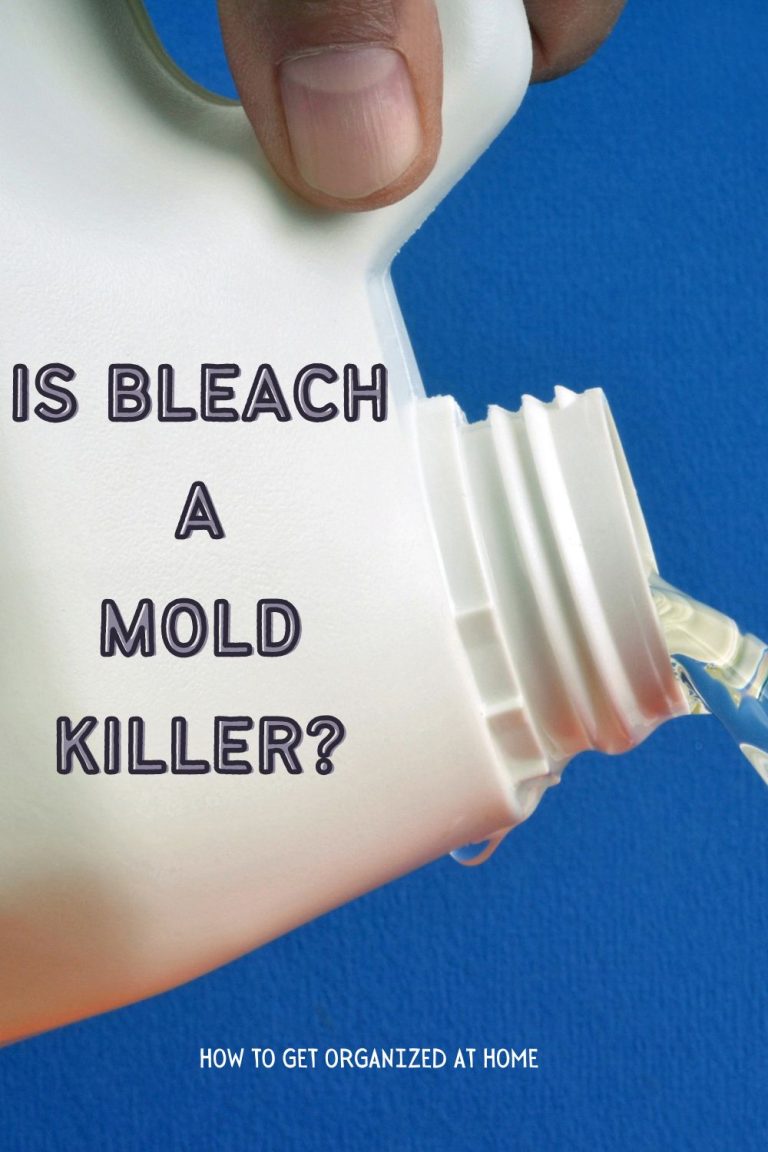 It's important to remember that mold isn't going to give these results because the mold isn't killed.
It just looks like it's gone, but it's just the colour draining out of the mold with the bleach.
Will Diluted Bleach Kill Mold
No, is the most simpliest answer I can provide here. It can't kill mold at full strength it's not going to do anything for the mold being watered down.
It might give a lighter or appearance that the mold has been removed but it reality the roots are still deep down in the surface and are happily growing.
This will make the mold more difficult to get rid of as it's been allowed to grow strong roots to support it.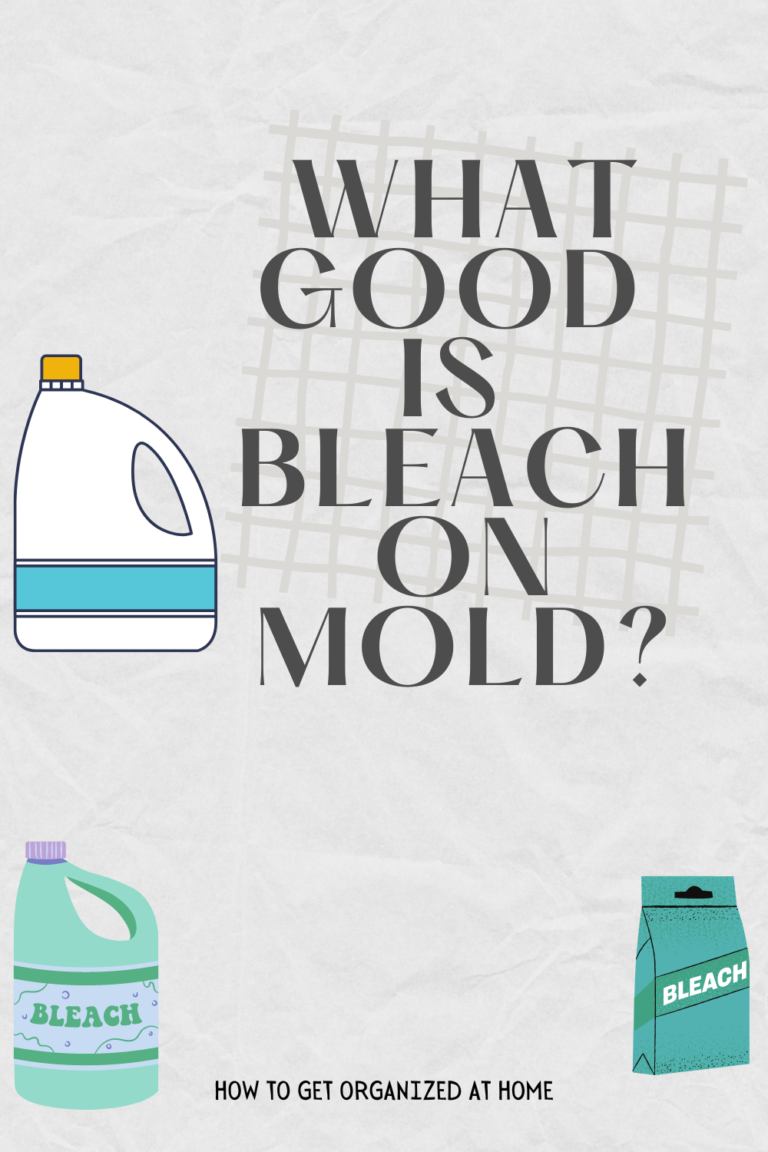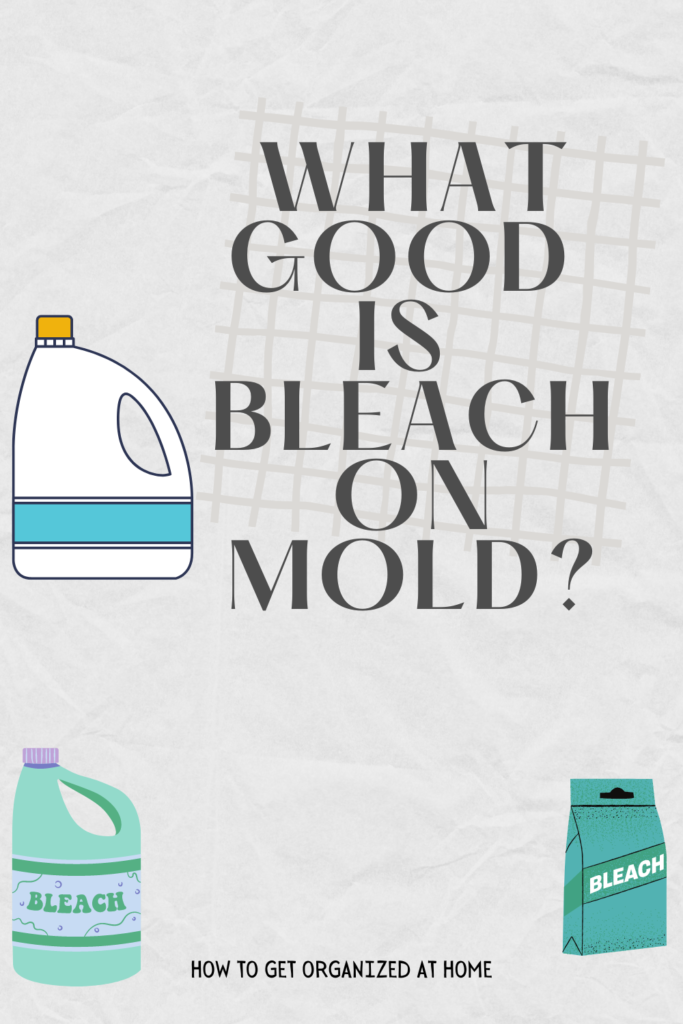 Simply put don't use bleach to kill mold, you are just going to repeat the process and it never going away.
Bleach Will Make Your Mold Problem Worse
If you have mold and you use bleach to remove it what you are doing is leaving the roots of the mold behind.
The mold isn't dead and that means it can and will grow back but this time the roots are going to go further and this means that the problem is going to be worse the next time you tackle it.
If you tackle it with a bleach-based product again, just think how big those roots are growing under the surface and how difficult it's going to be to get rid of the mold.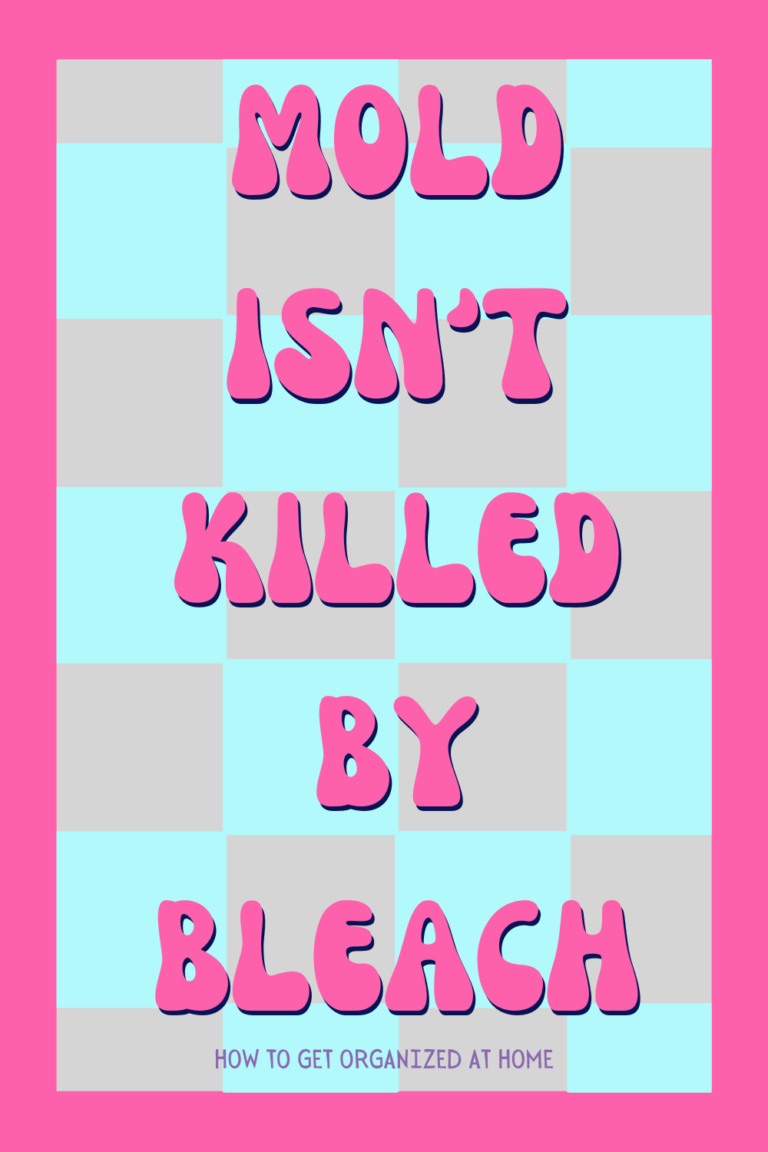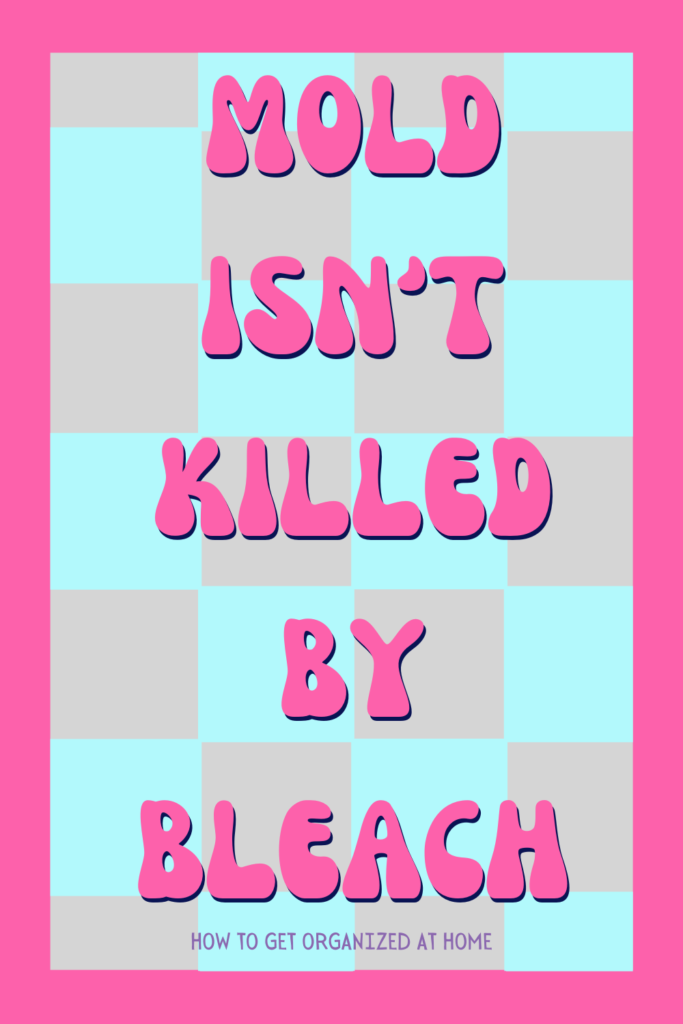 This is why I like to suggest that you take a few goes using tea tree oil as it has a lot of work to do and a lot of roots to kill.
If you are using Body Shop get your Tea Tree Oil here.
Resources To Help You With Mold
I wanted to share with you some other resources where I talk about mold and the different places that mold can turn up and how you can treat it.