Hi, I'm Sharon!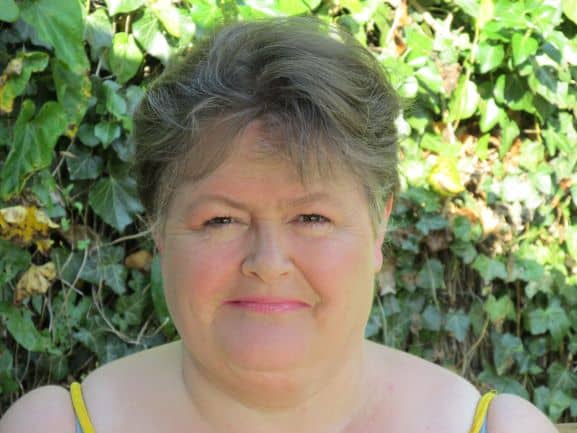 Allow me to introduce myself and my blog How To Get Organized At Home.
I am a wife and a mum to 3 wonderful children, all have now left home, that leaves me and my husband,Darren and our dog Daisy.
I'm a qualified organizer and I've kept a clean home for over 25 years, I think that means I have some knowledge when it comes to cleaning.
As for finance, I worked in a high street bank for a few years and was able to see first hand how people struggled to manage their money.
I am so happy that you have found me and my blog and I hope you will stay a while.
This Is For You
This blog is for you, it is full of information on how to organize your home and life.
I want to help you create a home that you love and are proud of, this will help all aspects of your life.
I am passionate about living an organized life and having a clean home and having your family finances organized too.
I want you to fall in love with your home a place where you feel happy and relaxed but also feel super organized in your life too!
It isn't easy I know, I've been there too!
I Will Help You
I will show you how to manage your home and your life without feeling like everything around you is falling apart!
But I want to go further, I want to show you how you can have the home that is organized and well put together, I want you to feel in control of your budget and how you plan your life. It's all about getting the most from the world we live in so we are happy and fullfilled as individuals.
Where You Need To Start
I want to help you find the information that you are looking for without spending hours and not getting the information you want and need.
If you start with Home this takes you to the homepage where you will find links to the popular posts and also all the latest posts on the blog too!
If you are looking for something specific click on the areas that interest you at the top of the page, you can select from Organizing, cleaning, Finance, Home Life and Time Management.
If I can do this you can too!
Stay Connected
Connect with me on Facebook, Twitter, Pinterest and Instagram
You can send me a message or ask a question on Facebook, or send me an email at [email protected].
You can read my disclosure and privacy policy page; this highlights all the disclosures on the site.