How To Get Rid Of Mold In The Bedroom
I know how many different areas where you can get mold in the bedroom and it might be more than you are thinking right now.
But what is important to remember is the mold removal tips I'm sharing with you that will help you tackle the mold no matter where you find it.
Mold can take up home in a number of different positions in your bedroom and this isn't good for the health of you or any members of your family.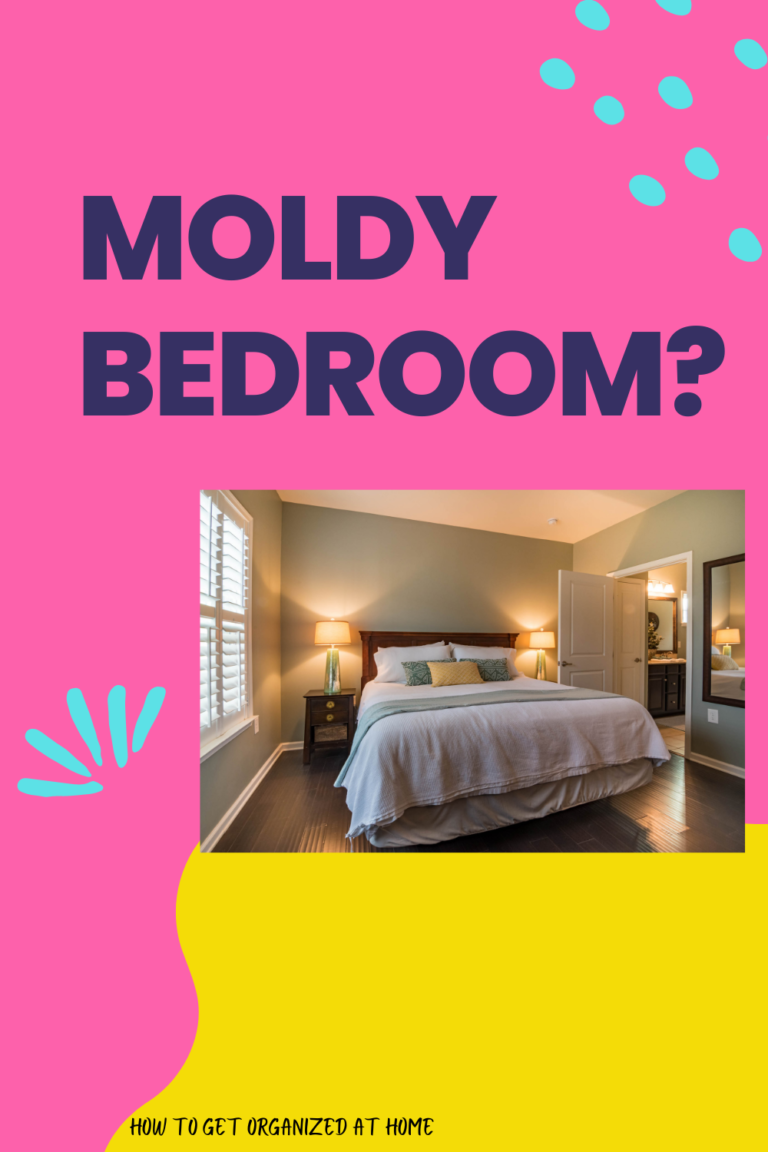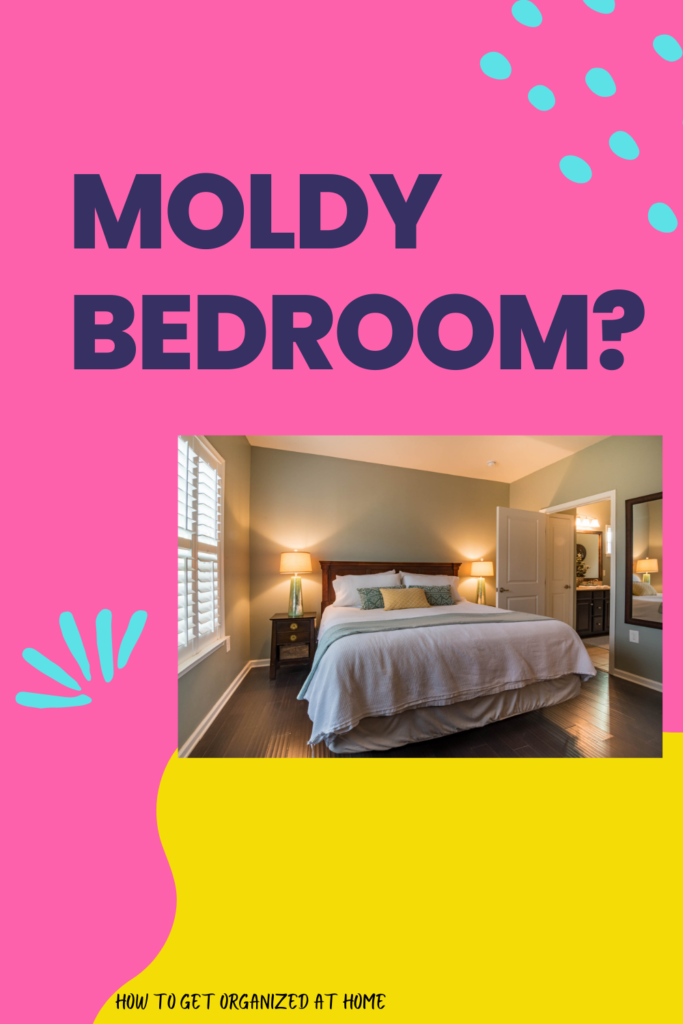 But you must remember that you shouldn't use bleach to kill the mold.
Bleach doesn't kill mold, it hides the problem and doesn't kill it down to the tip of the root.
What Places Can You Find Mold In The Bedroom
The most obvious place to find mold in a bedroom is around the window. This is because of the glass and the mositure that can gather on windows.
It becomes the best place for mold to set up home, but don't be fooled there are other places to.
Affiliate links are included for your convenience. (This means if you make a purchase after clicking a link I will earn a small commission which won't cost you a penny more!) Click here to read my full disclosure and privacy policy.
Behind furniture, especially if the furniture is aganist an outside wall
Mattress, because people sweat in the night and this can become the perfect home for mold
In an ensuite bathroom
Anywhere in the bedroom if there is an ensuite that doesn't have it's own ventialtion
Ceilings are great for mold as it's not something we look up at often
Behind doors
On walls, especially outside walls
These are just some of the areas that mold can affect our bedrooms
Keeping an eye out for mold is something we need to do.
It's about looking for potential spots and checking frequently for mold.
Don't forget to take action when you find it.
How Do I Prevent Mold In The Bedroom
You want to take every precaution possible to prevent any mold growth in your bedroom.
The best solution is to have air flow in your room, this can be from an open window to an air purifier.
The best way to stop mold from settling is to keep the room clean and damp free.
Mold loves dark damp places to set up home, remove this equation from the bedroom and you will improve the possibility of mold not settling in your bedroom.
It's about being pro-active and checking for any potential resting spots for mold and treating them appropriately.
Is It OK To Sleep In A Room With Mold?
I think the obvious answer is no because of how damaging mold spores are to people. They are so small yet they can do so much damage to our health it's not worth the risk.
If you haven't noticed the mold and you are sleeping with it I wouldn't panic, but I would check on the health of the family and make sure everyone is OK.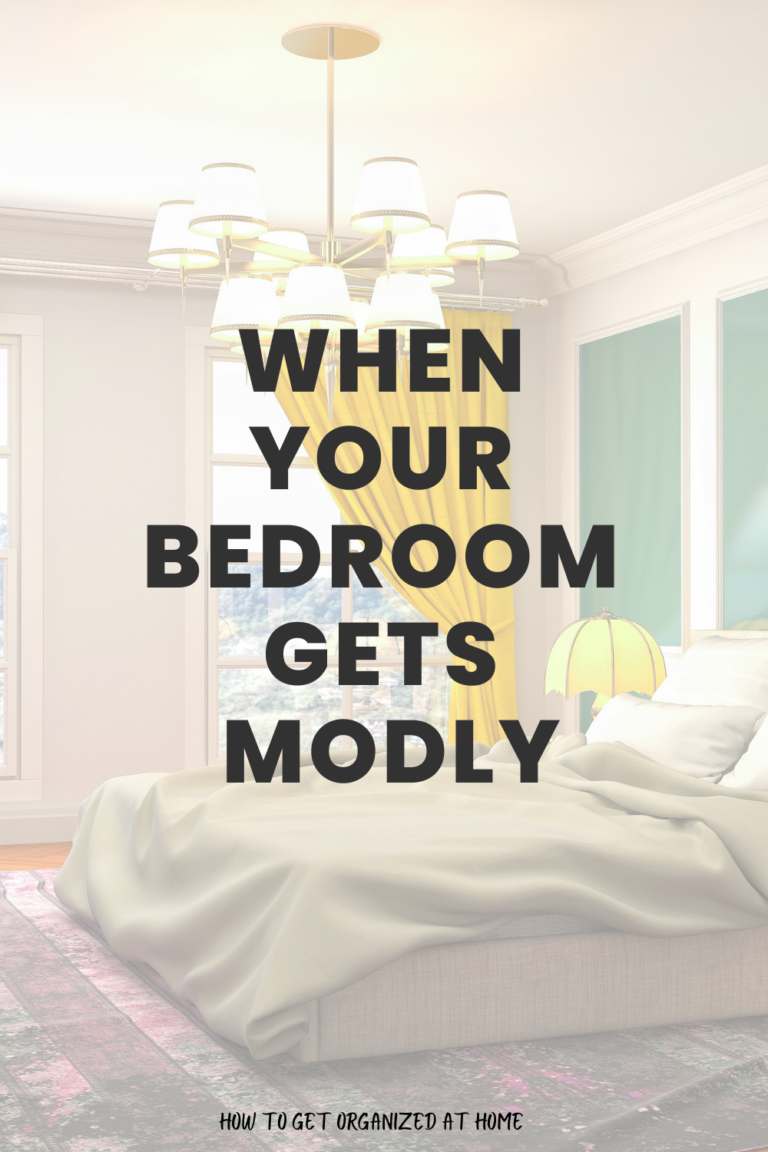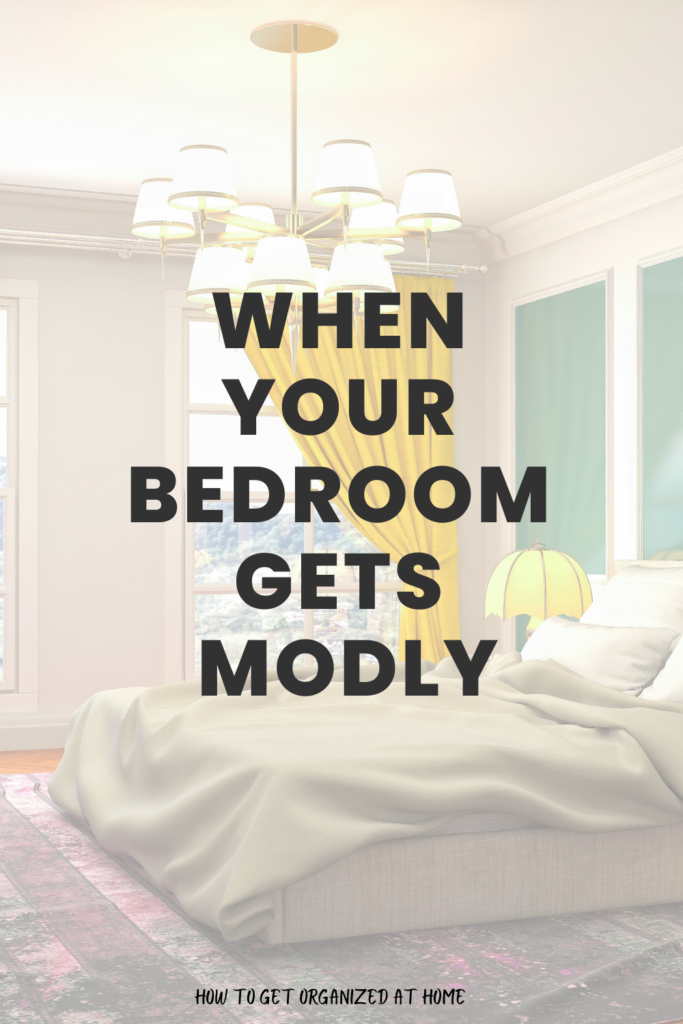 Deal with the mold as soon as possible.
How Do I Get Rid Of Mold In My Bedroom
This depends on where the mold is as to how I would go about treating it.
If there is mold on the fabric I would treat it differently than mold on the walls, windows, or furniture.
Why, because I can remove the curtains, or clothing that has mold I can't easily move furniture or walls.
So, how would I do this?
Removing Mold From Matress
When it comes to removing mold from a mattress I would use hydrogen peroxide to gently sponge the mold away.
I would then lightly pat the mattress with a damp cloth with a few drops of tea tree oil to kill any spores that might be lurking.
Try and see if there is a reason for the mold to appear on the mattress, did it get wet and then not dried?
Let it dry before using it again.
Removing Mold From Walls, Windows And Furniture
Now when it comes to furniture you must test in an area that isn't going to show, you don't want to damage your furniture.
I use tea tree oil mixed with water on all these areas to get rid of the mold.
Pat don't rub, this is so important as you don't want the mold to release spores into the air.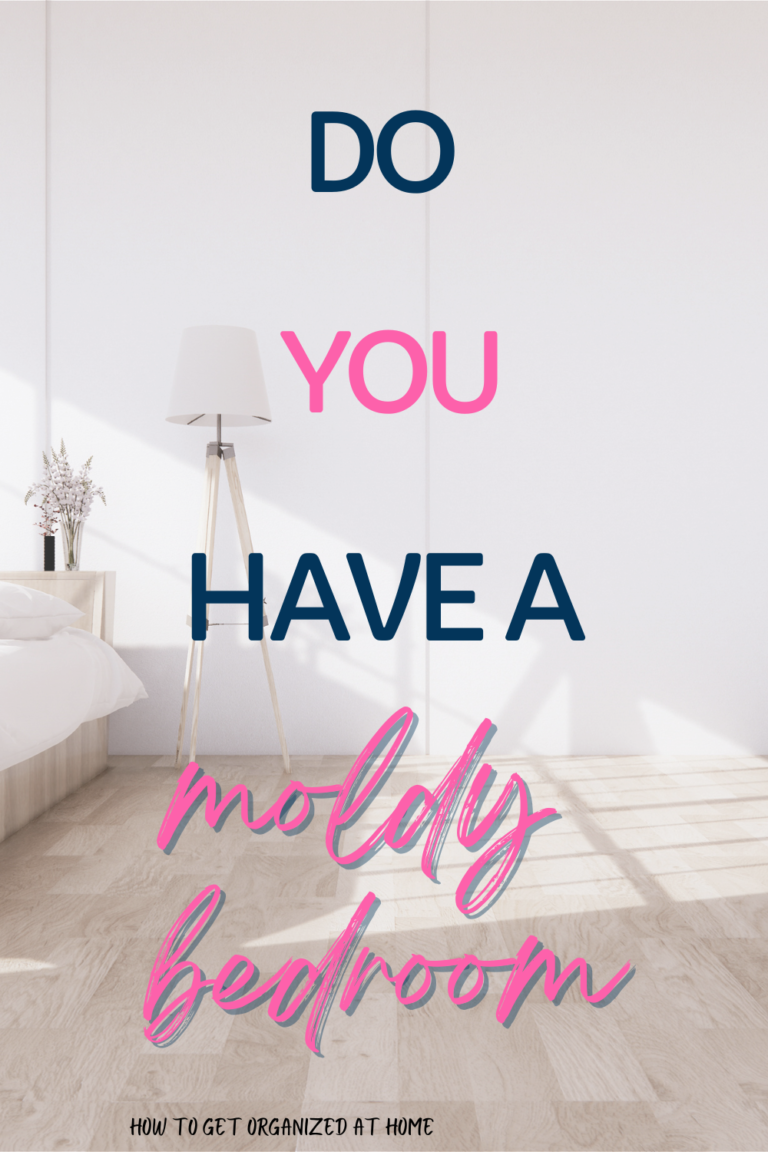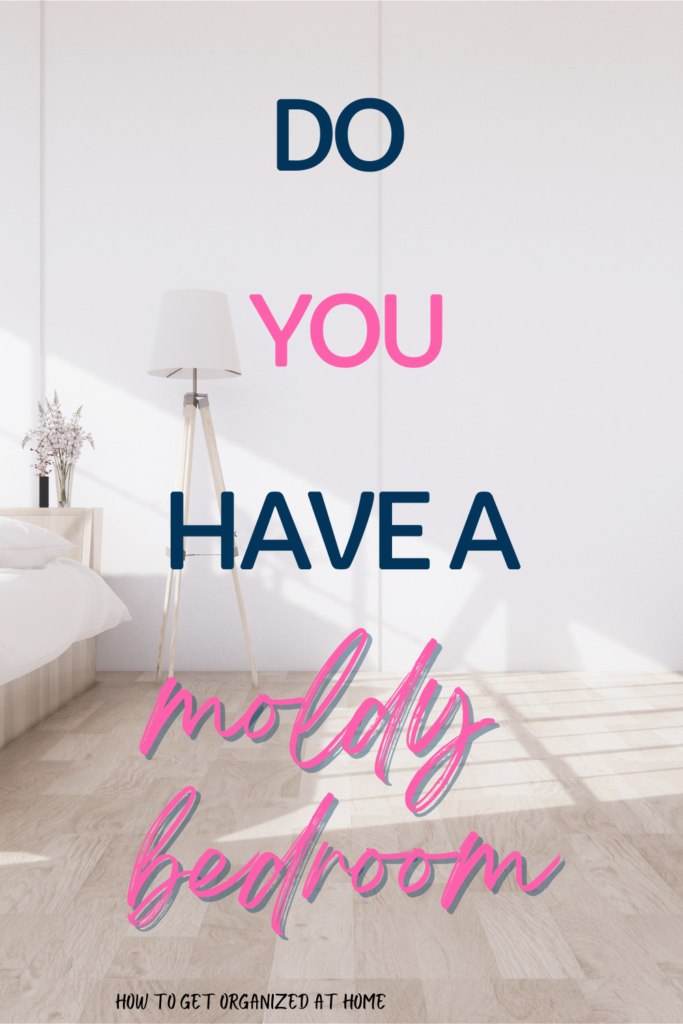 Go slowly and remove the visable mold. You might need to repeat this process a couple of time to make sure that you have gotten rid of the mold spores.
Related article: How To Use Tea Tree Oil To Kill Mold
Removing Mold On Fabric In The Bedroom
If the mold is really bad and the item is replaceable then I will consider throwing the item out.
Why, because I know that there is a possibility that the markings made by the mold might not completely come out, and if that bothers me I won't want to see it.
If the mold isn't too bad and the item is washable, I will put it through the wash first and see if the mold and the discoloration are removed by this process.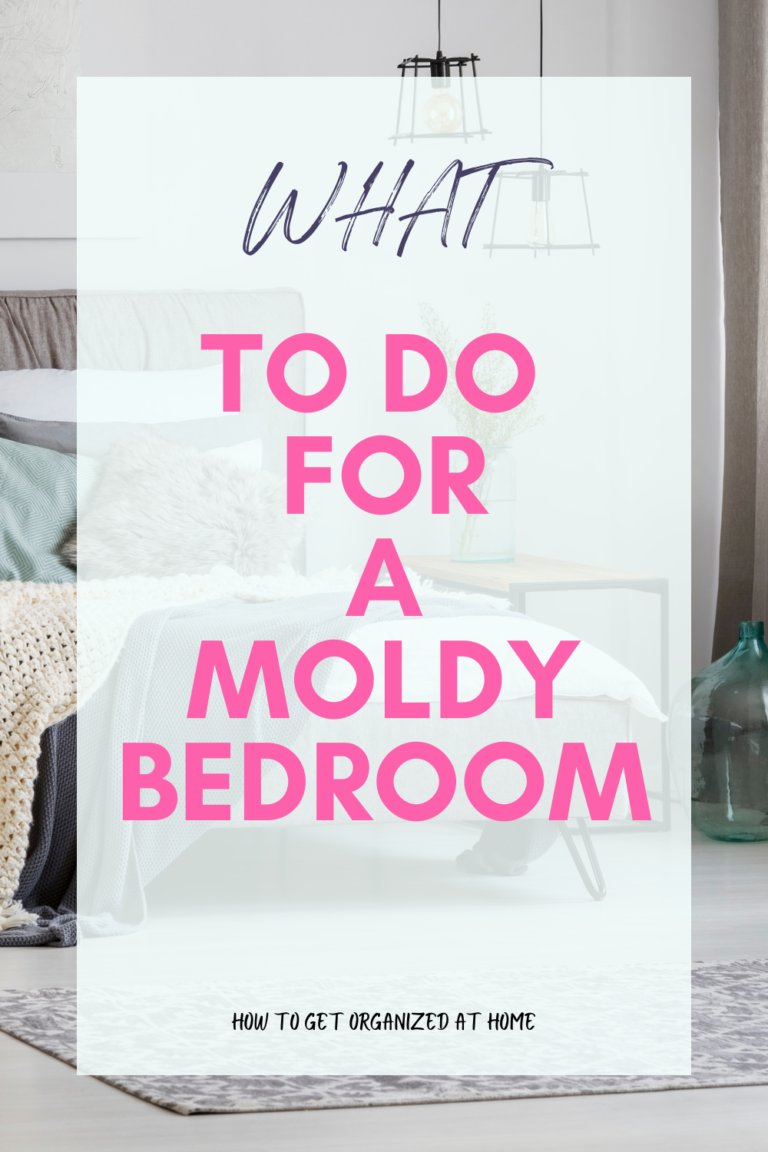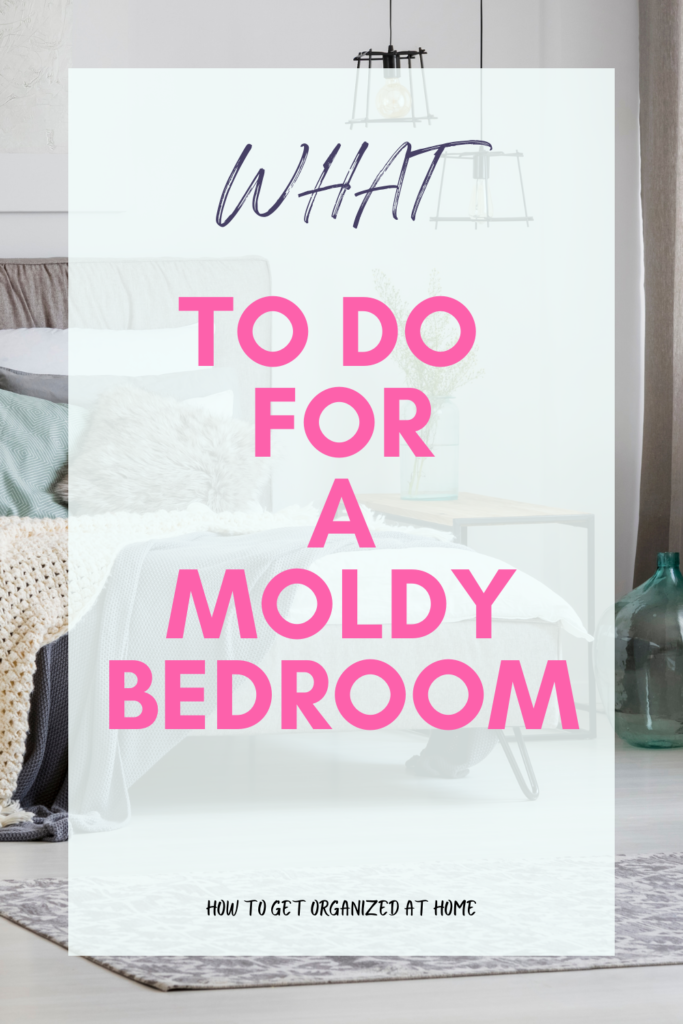 Remember that sun can remove marks from some items, so I will hang the fabric out to dry in the sun.
Before Putting The Bedroom Back Together
I will say that the most important thing you can do before putting everything back is to track the source of the problem.
Is the room too damp, do you have too much condensation?
Do you have a leak outside that is making the wall damp?
If you have any of these problems you need to address the reason the mold is growing. You might need to open a window and get a dehumidifier to remove the dampness in the air.
If you don't address the cause of the problem it has the potential to come back and that isn't what you want to happen.
Is It OK To Sleep In A Room With Mold?
This is one of those questions where you have to make the call.
For me, yes I have slept in a room with a mold patch on my windows. Did I tackle it in the morning so I didn't have to sleep in the same room as mold, you can bet your last dollar that I did.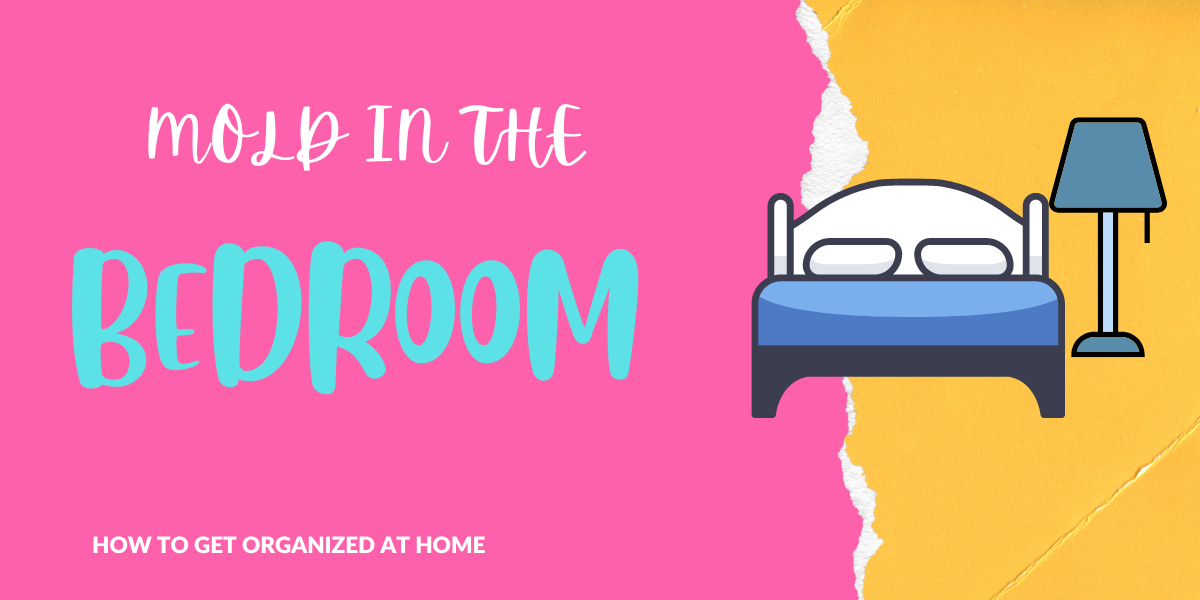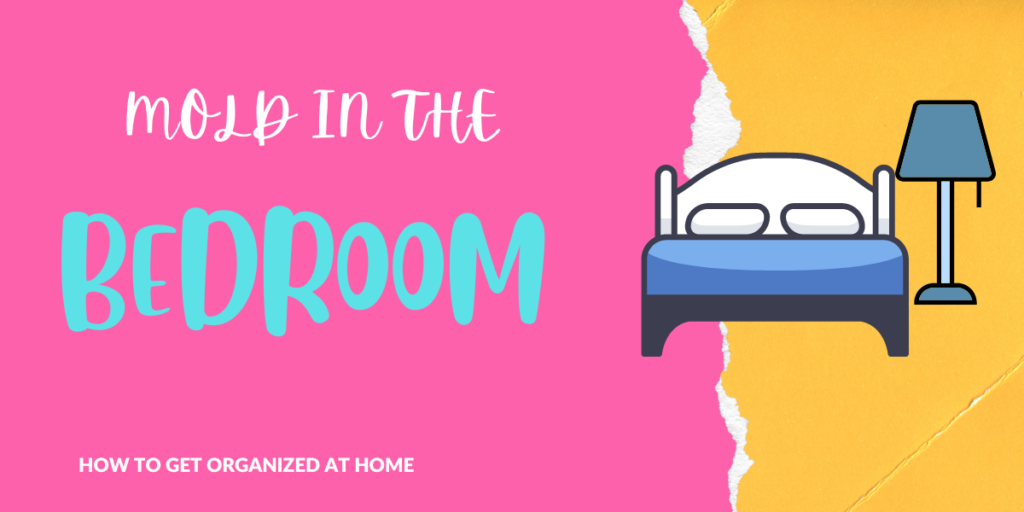 Why is it important to make that choice yourself? You are the one looking at the problem, it's your family and your health.
Make an informed decision on what you think is right.
Resources That Will Help You With Mold In Your Home
Mold is one of those cleaning nightmares that you don't want to face but it happens and it happens to the best of us.
No one is immune from a potential mold attack.
Here are some resources to help you:
If you have mold in your bedroom you need to consider the reason it's there and address this before putting the room back together.
Remove the mold from all surfaces including fabric, walls and furniture.
Make a decision as to if you are keeping fabric, if the mold staining is a lot then you might want to consider letting the item go.