How To Use Tea Tree Oil To Kill Mold
If you have mold in your home then you need to find a way to kill it. Let me teach you how to use tea tree oil to kill the mold in your home for good.
These mold removal tips are going to transform how you tackle the mold in your home from now on. You will no longer need to worry about mold because you will know how to kill it and remove it from your home.
Tea tree oil is amazing for killing mold and should be your go to mold killing tool.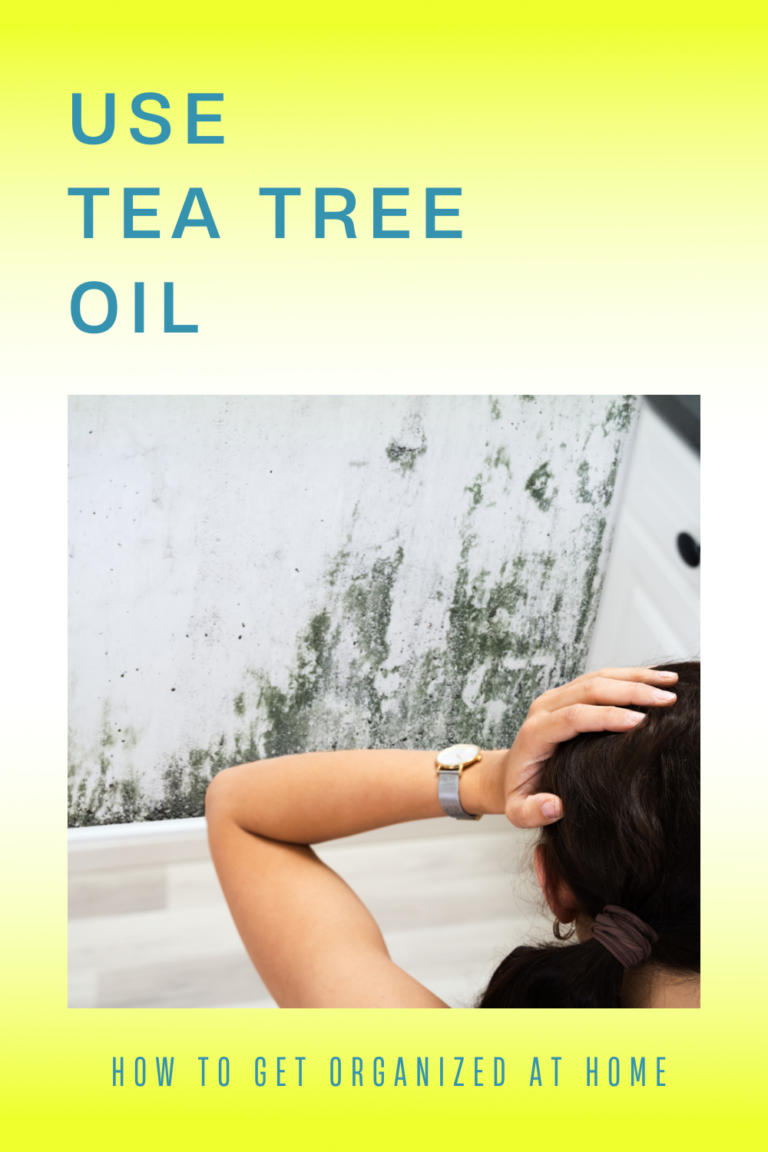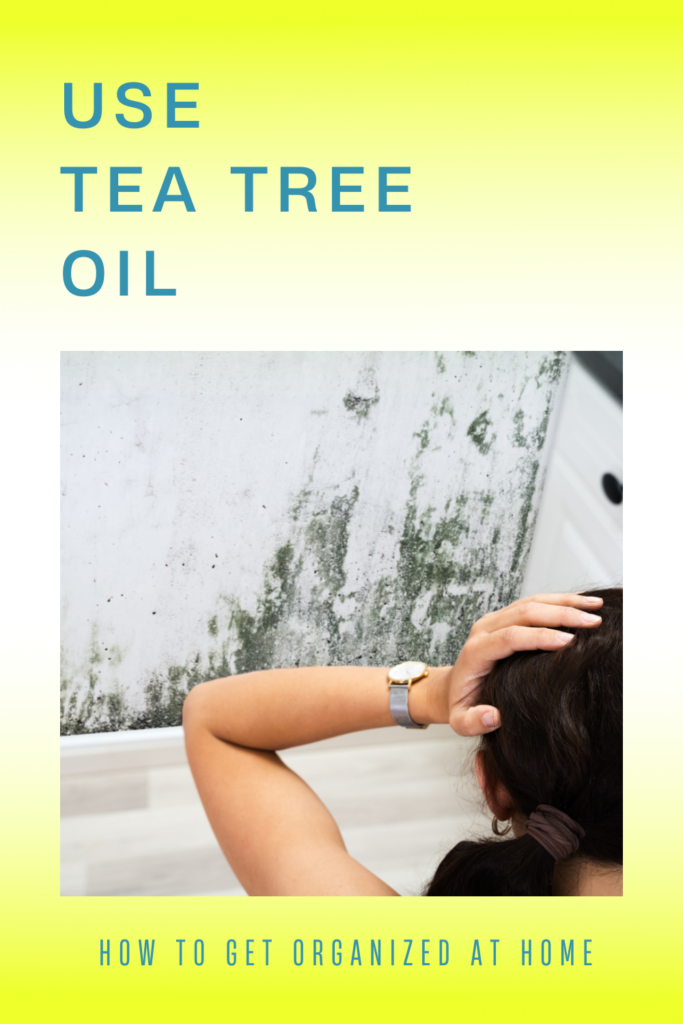 What you don't want is to remove the colour and not cure the problem. When it comes to killing mold, don't use bleach or a bleach based product as that won't help solve your mold problem.
Affiliate links are included for your convenience. (This means if you make a purchase after clicking a link I will earn a small commission which won't cost you a penny more!) Click here to read my full disclosure and privacy policy.
How To Make A Spray To Kill Mold With Tea Tree Oil?
Making up a spray to kill mold with tea tree oil is really simple.
You just need 1 teaspoon of tea tree oil to a cup of water. Mix this well and use it whereever you have a mold problem.
It really is that simple and easy to make. I know tea tree oil is expensive but one bottle will go a long way.
You also won't be using other products to clear the mold and this is going to save you money on products that don't work.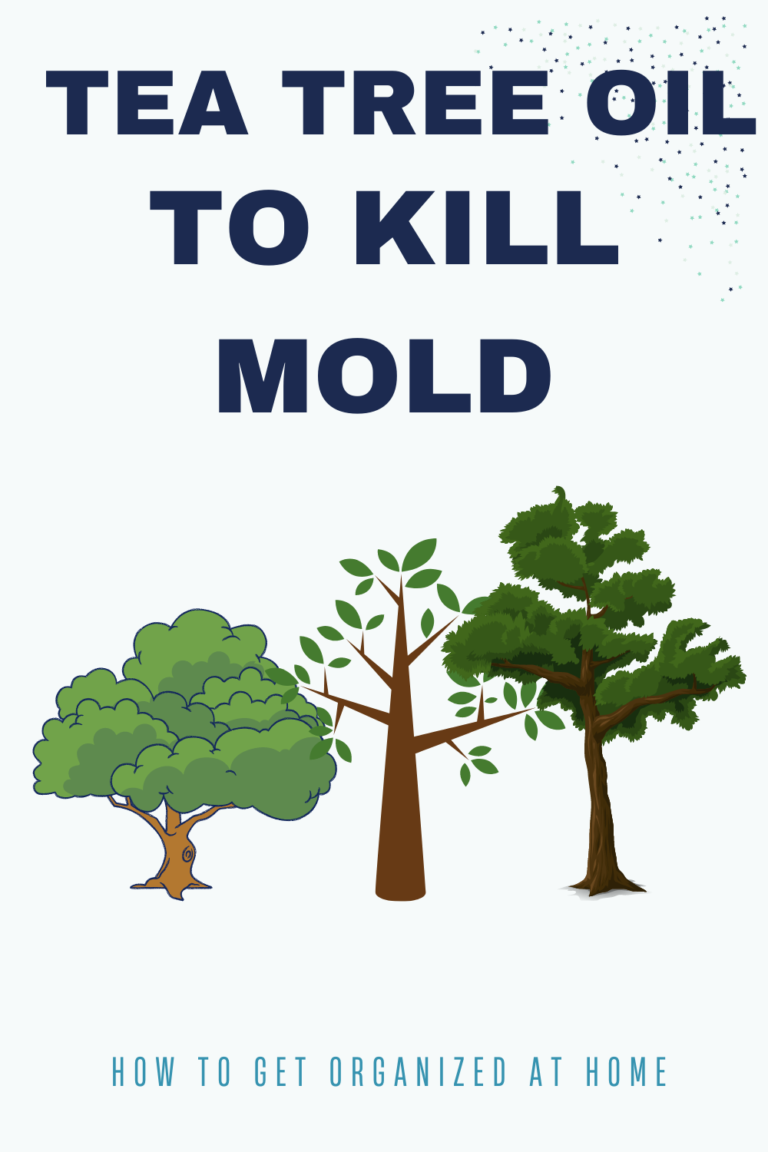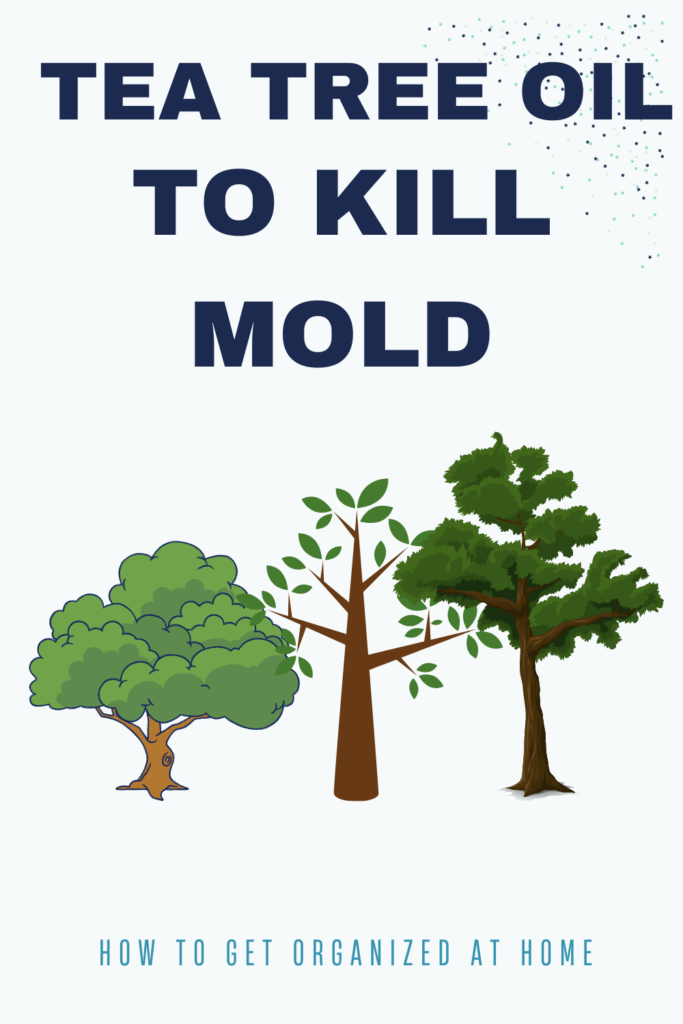 It's best to use a dark glass bottle for your spray because this will ensure that the light doesn't damage the essential oil.
Glass is perfect because you can use the same bottle for many years as they are so easy to clean and refil.
Don't forget to label your bottle, this will ensure that it doesn't get used for the wrong cleaning project.
If you make any cleaning products at home it's essential to label containers so other people in your home know what's inside each container.
How Long Does It Take For Tea Tree Oil To Kill Mold?
It's going to depend on how long the mold has been there and if it's really set up home with the roots deep into the surface.
If the mold has just set up home and the roots aren't deep into the surface it can just be a simple rub and it's gone. However, if you have been using a bleach product on this mold spot more than once, chances are the mold is deep in the surface and it's going to take a few applications of the spray for the mold to completely go.
Mold isn't killed by bleach, it just removes the colour and it gives the impression that the mold has gone.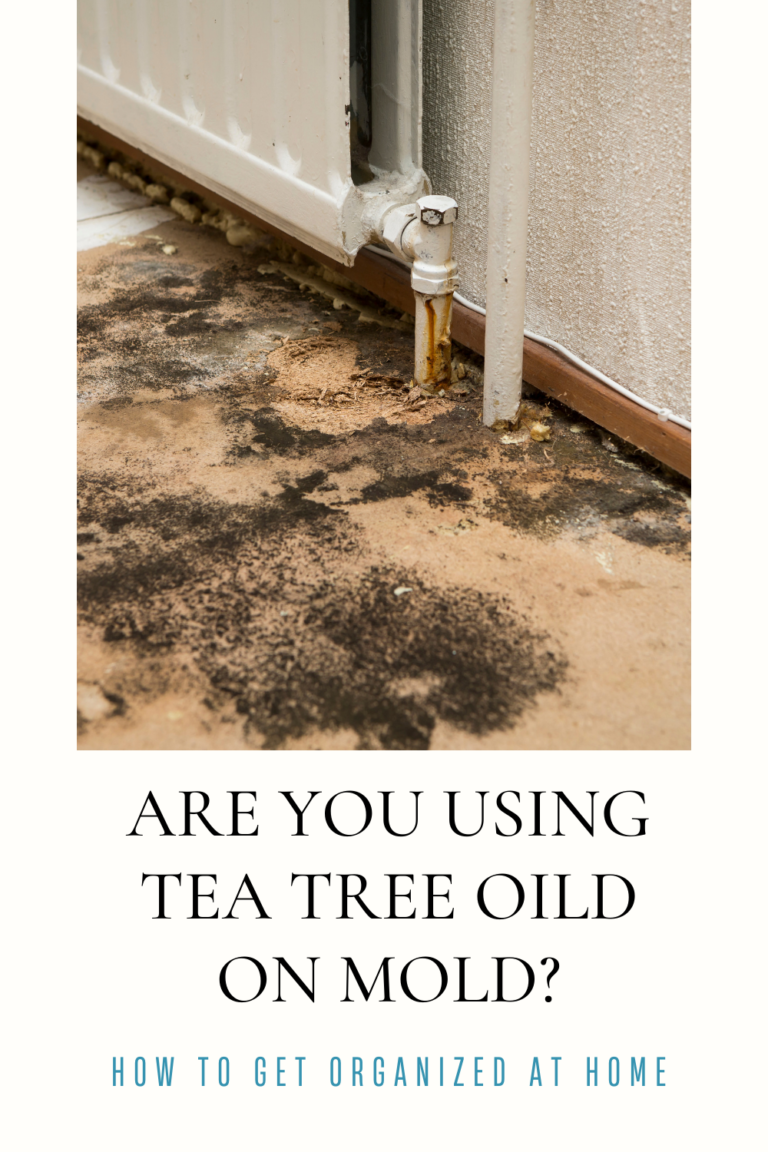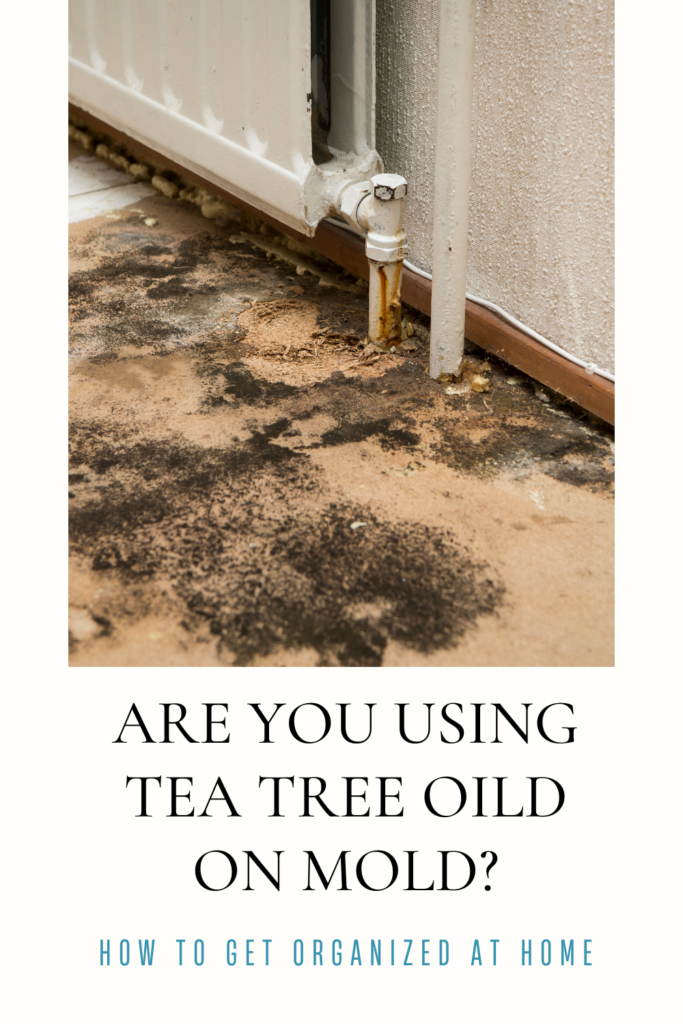 Bleach doesn't kill mold at the roots, it's just hiding the problem that is still growing but is now not something you can see.
So, when it comes back it's stronger than before and when you trun to a product that is going to kill the mold it has a harder job from the start.
Related article: How To Get Rid Of Mold On Porous Surfaces
How To Use Tea Tree Oil To Kill Mold
There are different ways that you can use this essential oil to kill the mold in your home.
The simplest way is to mix 1 teaspoon of tea tree oil with 1 cup of water. Howver, you can use it neat on a damp cloth to wipe away mold.
This will of course mean that you are using a stronger concentration of the essentil oil and this can damage some surfaces and it's going to be ectra strong, so open windows. This method is of course your choice and I can't advise this method of application.
Can You Mix Tea Tree Oil With Vinegar
The simple answer is yes, but be careful what you use this product on as vinegar is an acid and isn't suitable for all surfaces.
This does make the product a more multipurpose cleaner and not just a mold remover.
Because the tea tree oil is in this cleaner it will have loads more power than just a vinegar cleaning solution.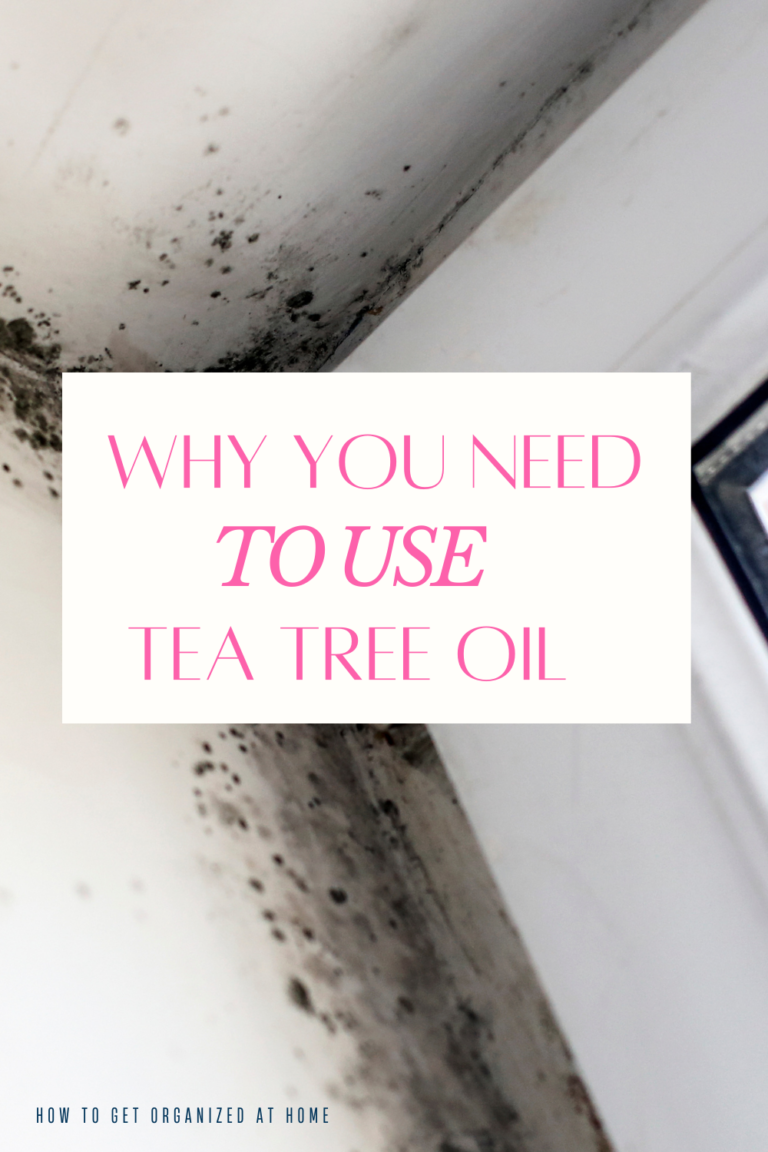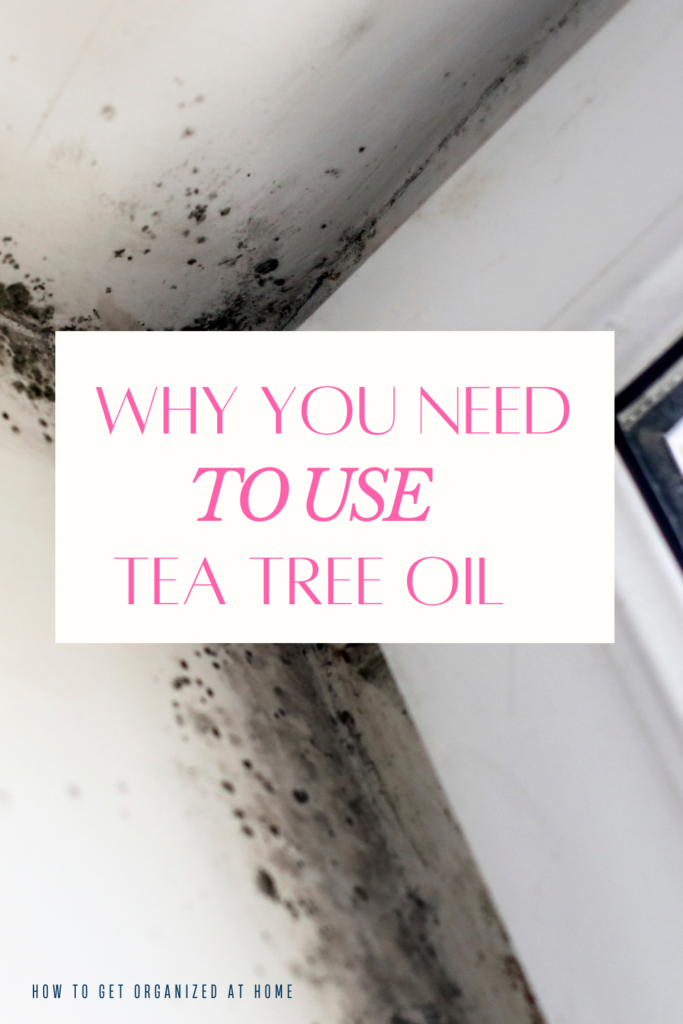 Some people don't like the smell of vinegar as a cleaner and this is a negative towards this product.
However the smell doesn't last long, it quickly disapears and releases less chemicals into your environment than some purpose made cleaning products that are full of chemcials but often come with pleasant smells.
How To Kill Mold Naturally
I think the most natural way to kill mold is to use a product like tea tree oil which is as natural as it gets.
Just mixing with water and it becomes a powerful spray. In bad situations I have just used it neat on a damp cloth to wipe away mold that only just appeared.
This essential oil is amazing and has many uses around the home.
We used to add a couple of drops to shampoo when schools had an outbreak of headlice. It's a great way to kill these before they become a problem in your family.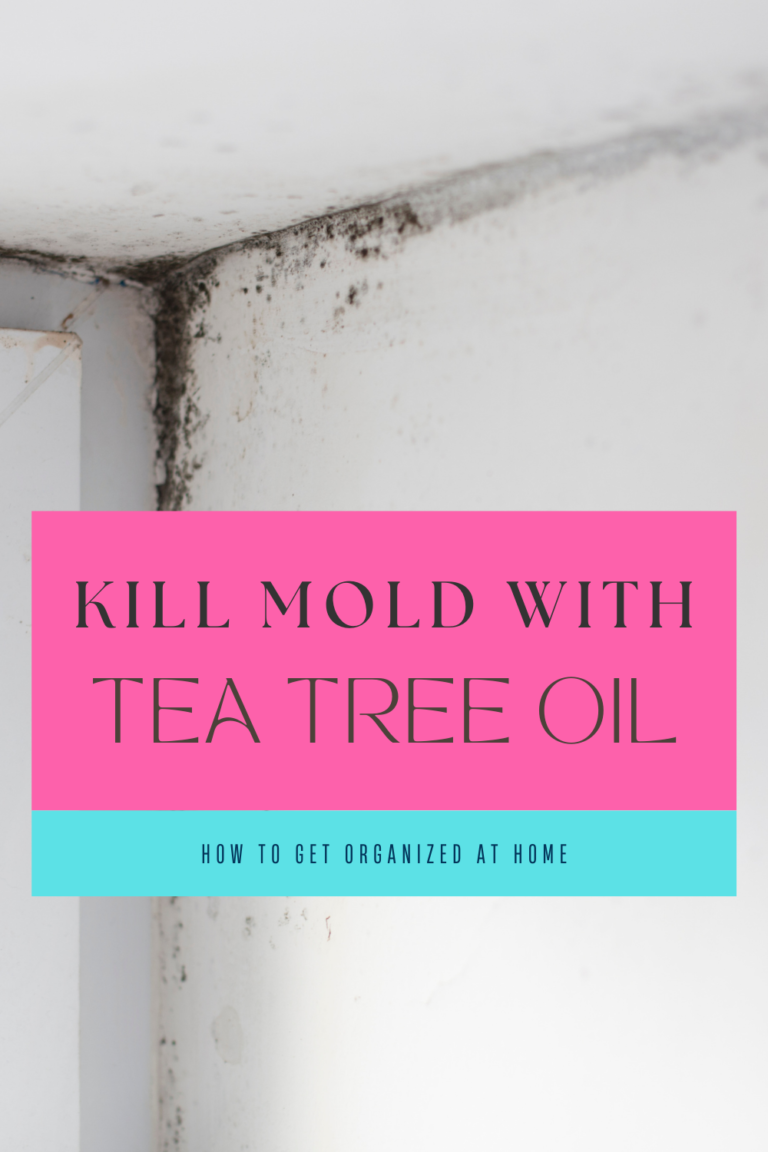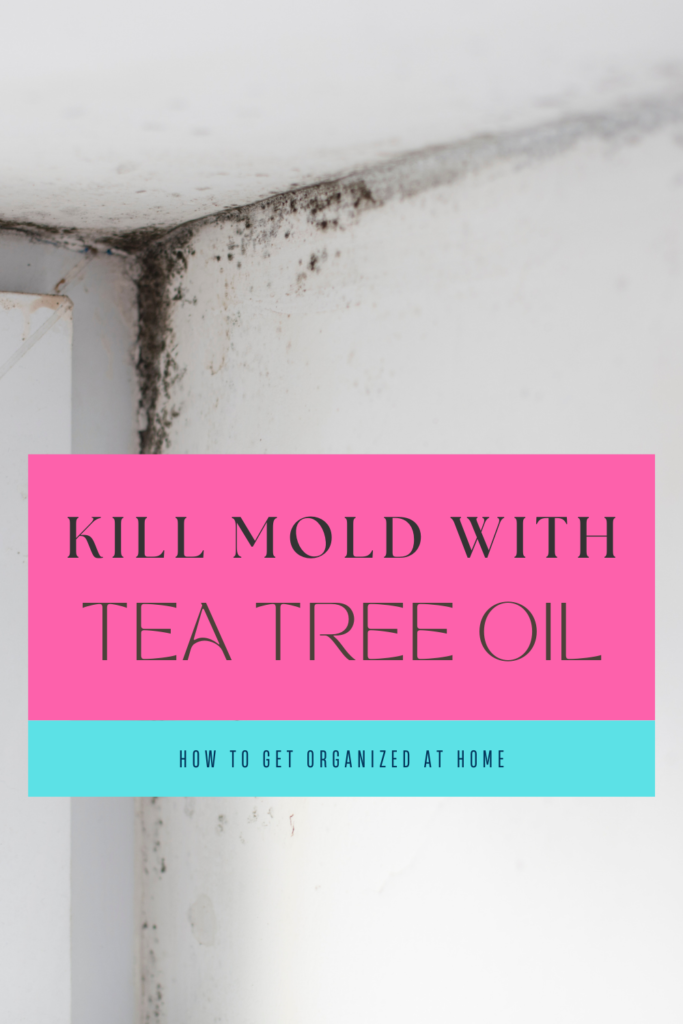 Using essential oils to keep your home clean and mold free is a great alternative to filling your home with chemicals that you don't know will do to your overall health long-term.
Where To Buy Tea Tree Oil
Tea tree oil is avalible to buy from many places, it's an essential oil and this does make it easier to pick up just because defusing essential oils in your home is so popular at the moment.
You can purchase it from places like Amazon, there are multiple different varities available, it's about finding one that you like and sticking with it.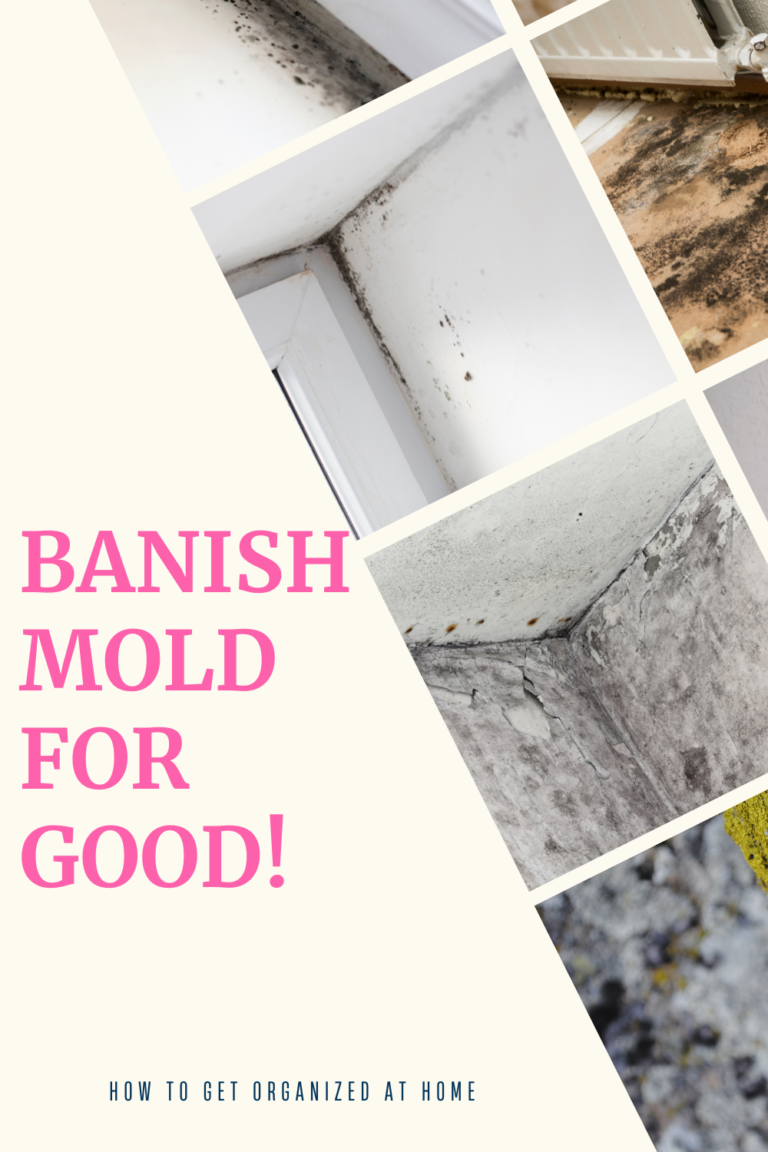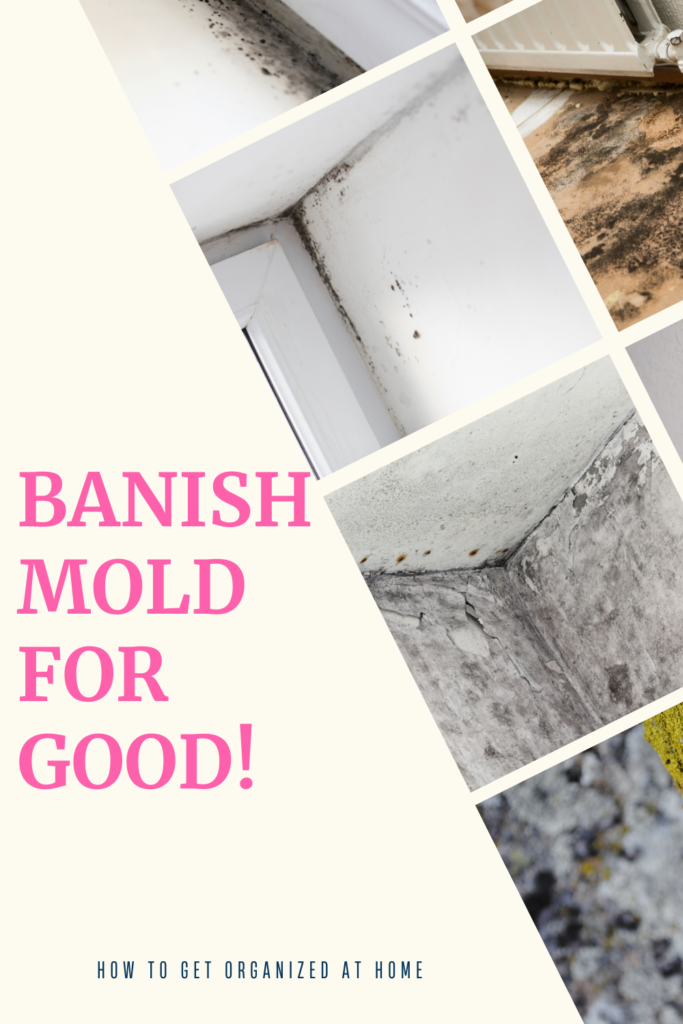 There are so many different manufacturers of the product that it depends on where you get it from as to the strenth and concentration of the oil.
I like a mid-range price, and this gives me loads of options to choose from.
Looking For More Resources For Mold Cleaning?
Let me share with you some more resources so you can finally get control of mold in all the rooms in your home.
When it comes to mold it's important that you are killing the mold and not just hiding it with bleach based cleaners.
Diluting tea tree oil with water will give you a powerful cleaning spray that you can use againa and again to safely kill the mold in your home.