How To Kill Mold Without Bleach
If you have mold in your home and you don't want to use chemicals let me teach you how to kill mold without bleach in your home.
These mold removal tips will transform the way you clean any mold in your home. It will no longer be a problem that you even have to think about.
You really shouldn't use bleach on mold as it's not the best option when you are trying to get rid of mold. Tea tree oil is one of the best mold removal methods you can try.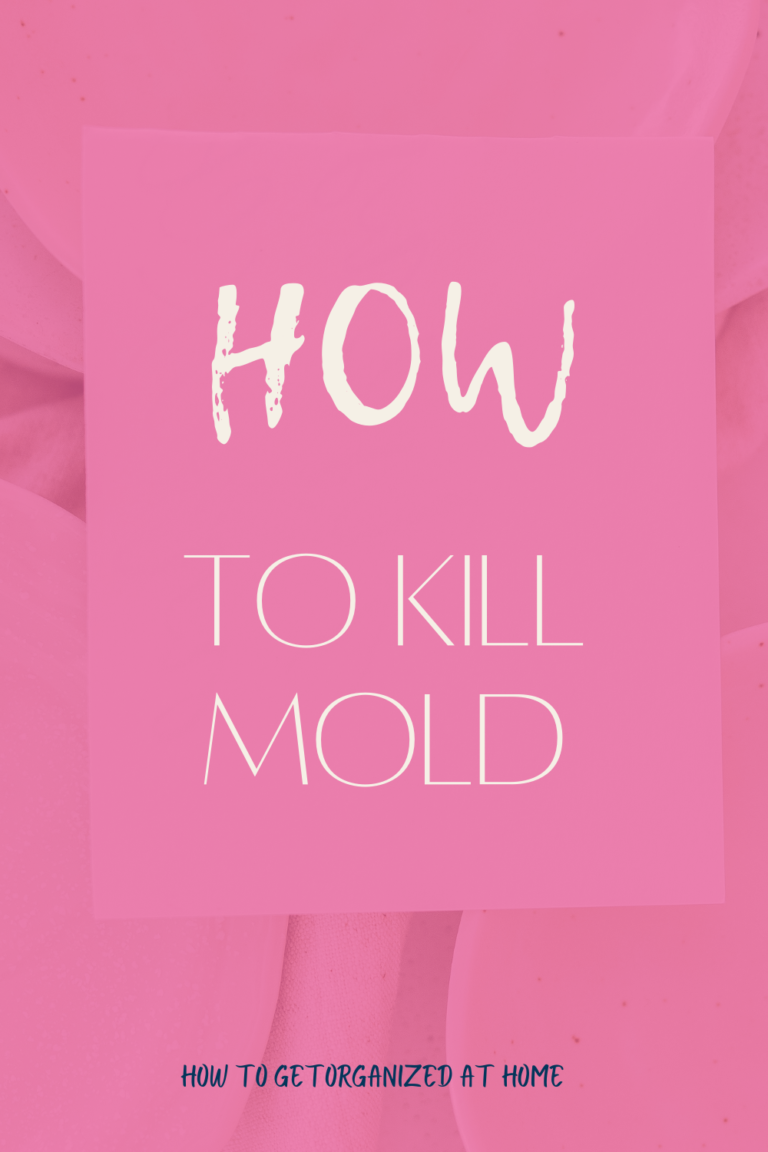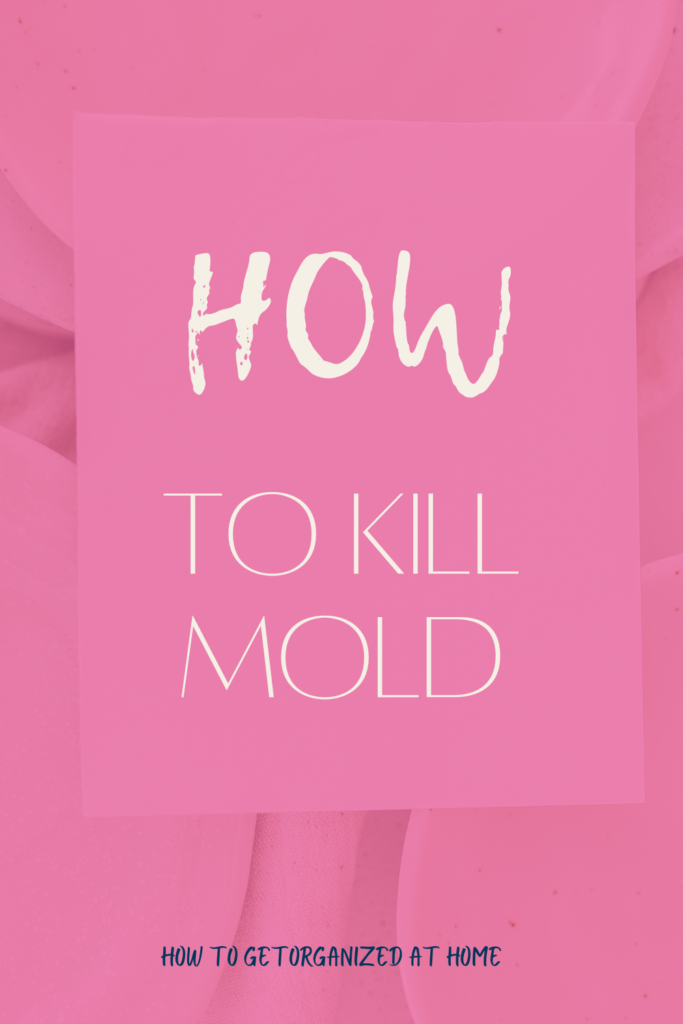 Affiliate links are included for your convenience. (This means if you make a purchase after clicking a link I will earn a small commission which won't cost you a penny more!) Click here to read my full disclosure and privacy policy.
Using essential oils to kill the mold in your home is going to make your home environment better as there will be less chemicals that you will need to use to make your home clean.
The best one I find is tea tree oil, it's perfect for killing the spores and gets deep down to their roots too.
How To Kill Mold Without Bleach
You might think that you need to use bleach to kill mold, but the truth is that mold doesn't kill the root of the problem.
This is why after a few weeks it's back and that's because the roots survived and started to regrow.
You possible didn't see the regrowth because the bleach removed the colour from the mold.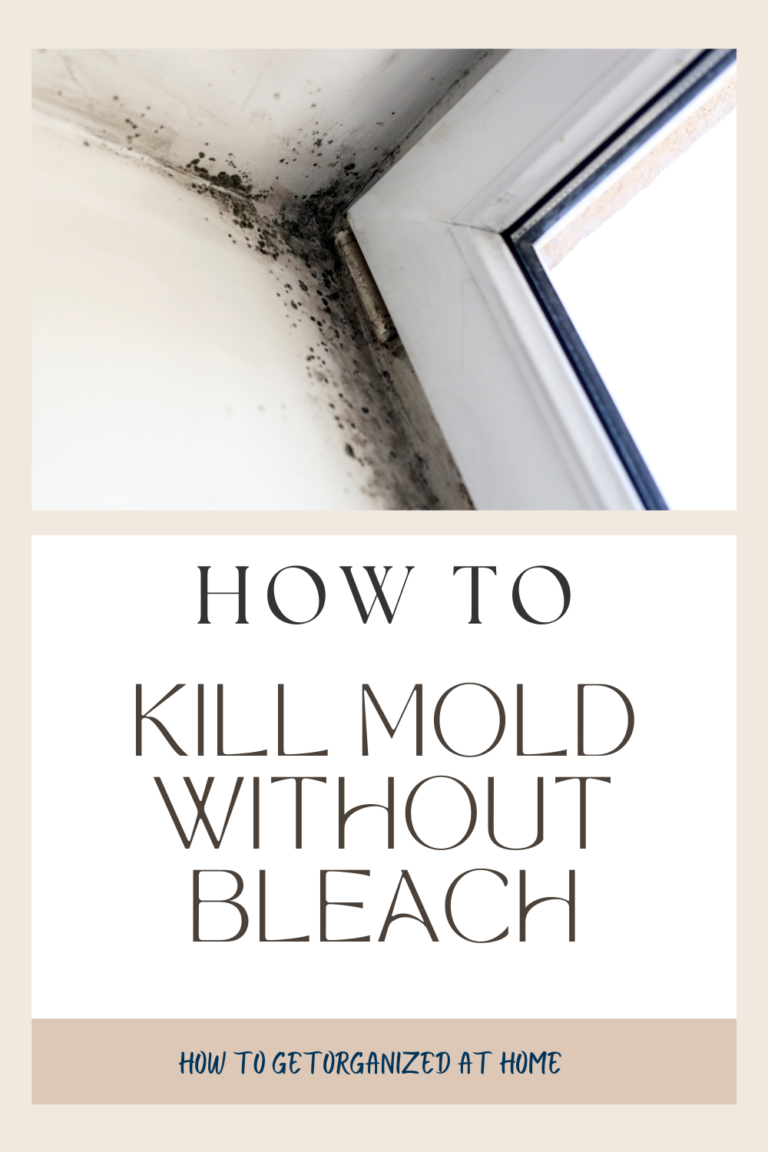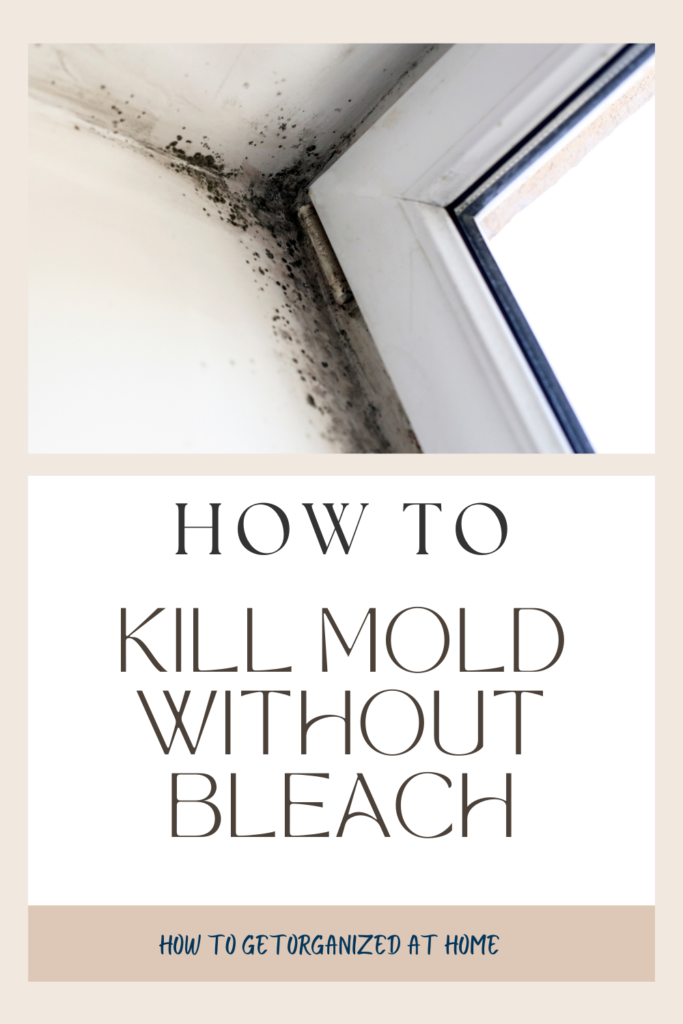 Using 1 teaspoon of tea tree oil to 1 cup of water is the perfect ratio for a mold killing spray.
I like to use a darker glass bottle for my spray because it will protect the tea tree oil from the sun which can reduce it's quality.
After all, you want it to keep it's strength for the mold so it can penetrate deep into the mold roots and kill them too.
What Kills Mold Instantly
When it comes to mold there are so many different strains and often they set up home before you can even see them.
If you have a small patch of mold that is new to the home, you are going to see the results quickly.
However, if you have mold that's old it might take one or two cleaning sessions to really get deep into those roots and completely kill the mold.
What you don't want to use is a bleach-based product, yes, it can appear that this product has killed and removed the mold.
However, it's unlikely to have killed the mold as well as the roots.
If the roots are alive then the mold will regrow and regrow quickly.
Related article: How To Use Tea Tree Oil To Kill Mold
Using Vinegar To Kill Mold
While vinegar can work on some molds it doesn't kill them all.
If you want to ensure that you are killing the mold that you have grown it's best to use a product that is going to kill any mold species that you have growing in your home.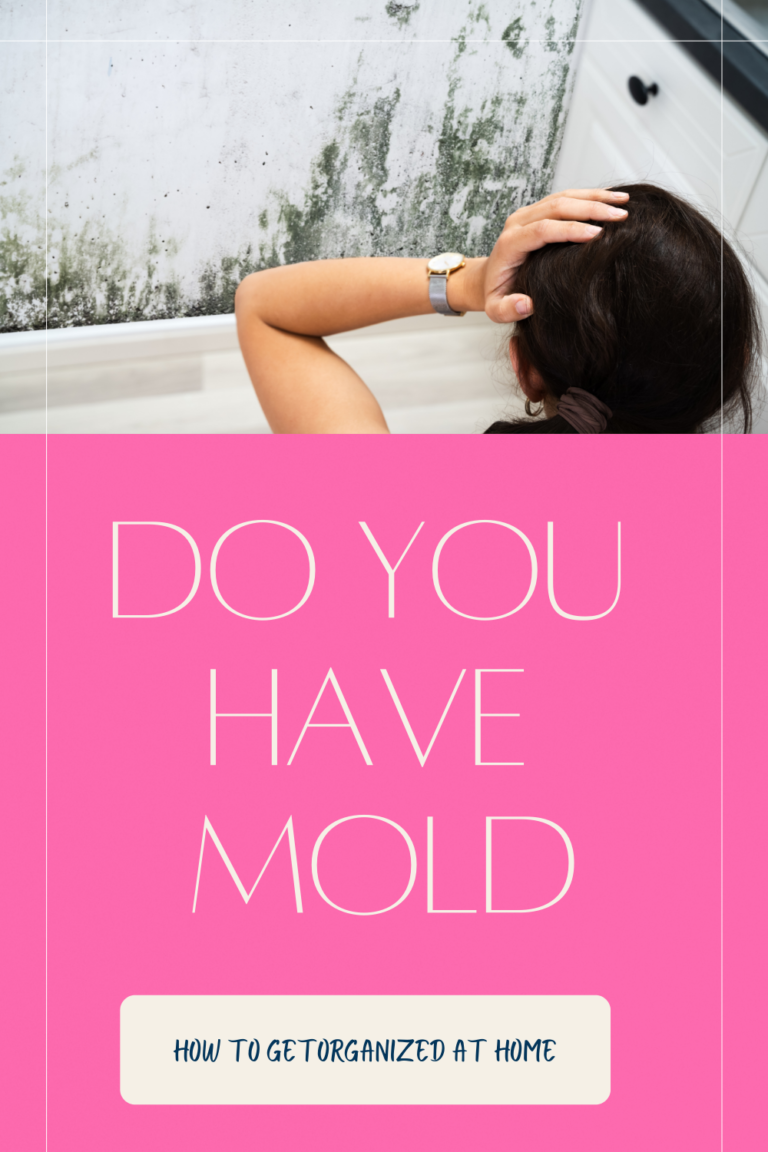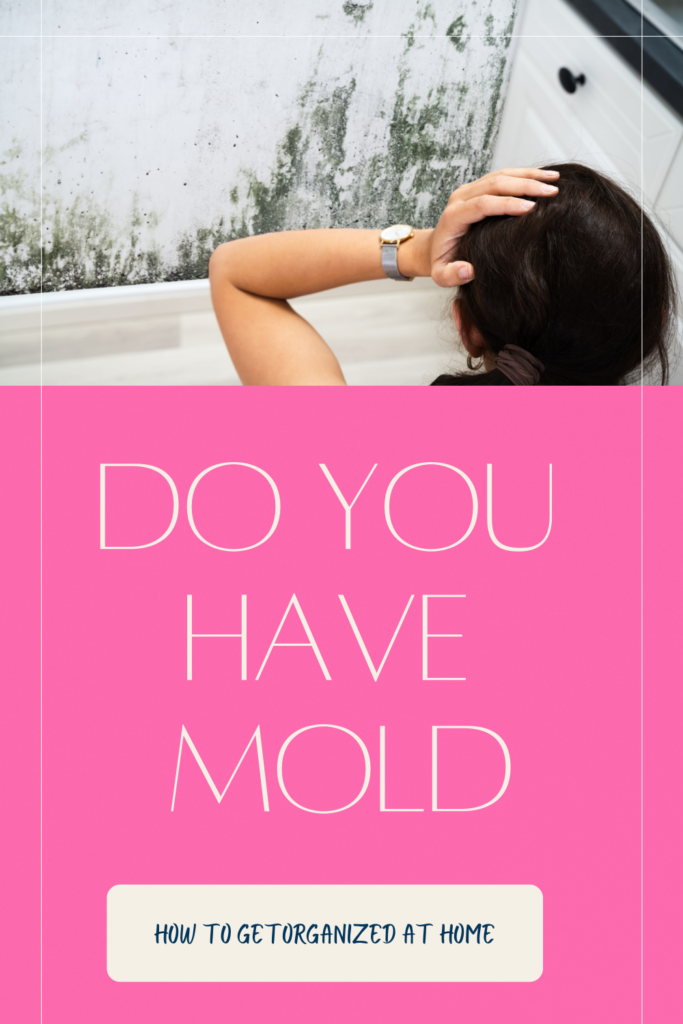 Adding vinegar to your tea tree and water mixture is a great idea if you want a multi-purpose cleaner.
However, be careful about what you use this product on as vinegar is acid and isn't recommended for some surfaces.
Is Bleach Or Vinegar Better To Kill Mold?
If you are putting bleach against vinegar then I would have to go with the vinegar, but as I have already said, vinegar doesn't kill all mold species and this means there is a potential that the mold you try it on isn't going to die.
Personally, I wouldn't even bother trying the bleach-based product because we know that it's not going to kill the problem.
More than likely it's just going to hide the problem from us until it's spread more in our home.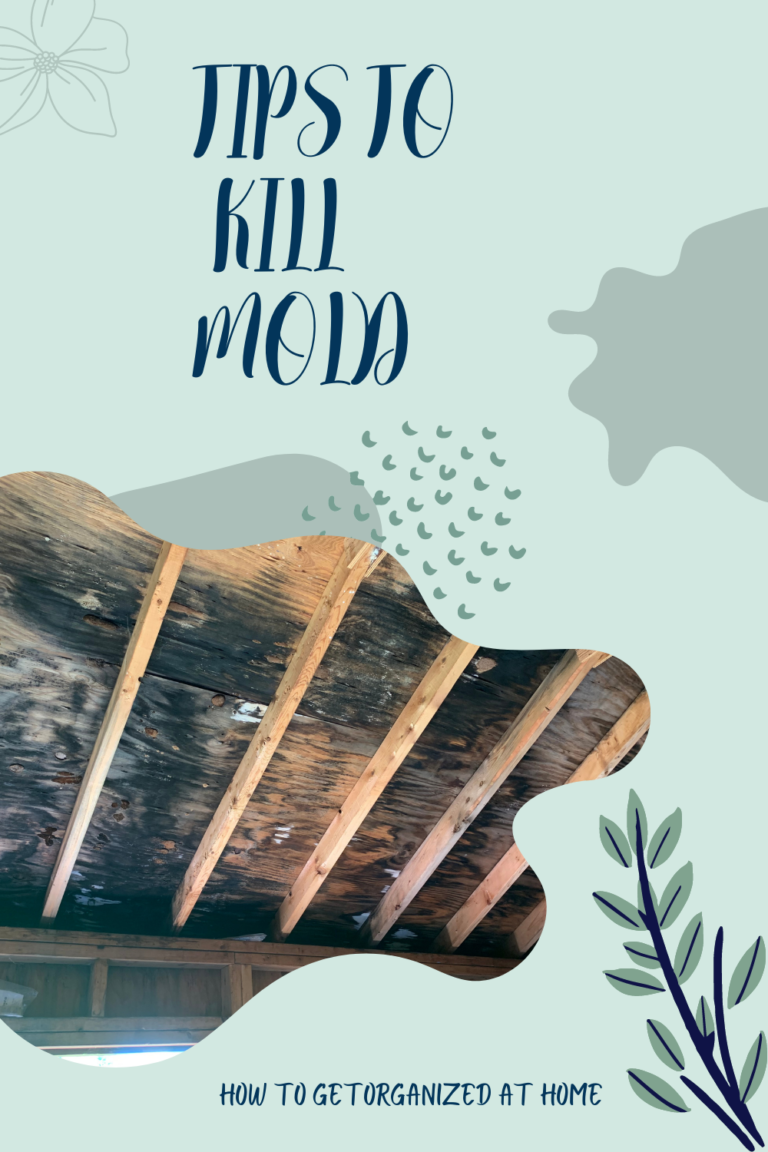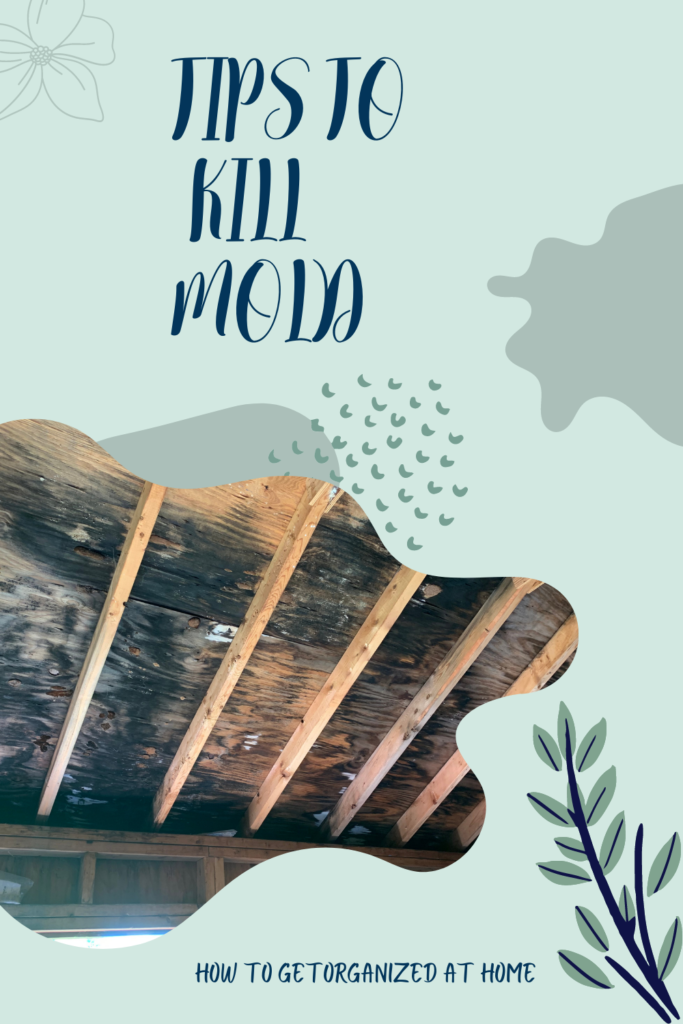 Therefore, it isn't a fair trial, we no that a bleach product isn't going to kill the mold, it might make it appear that it has gone.
All that has really gone is the colour from the bleach itself.
How To Get Rid Of Mold Spores In The Air
The problem with mold spores is that we can't see them.
They then settle in a new home environment and we don't see them until they have settled in and started to grow.
So, how do we get rid of them in the air that we breath on the inside of our home?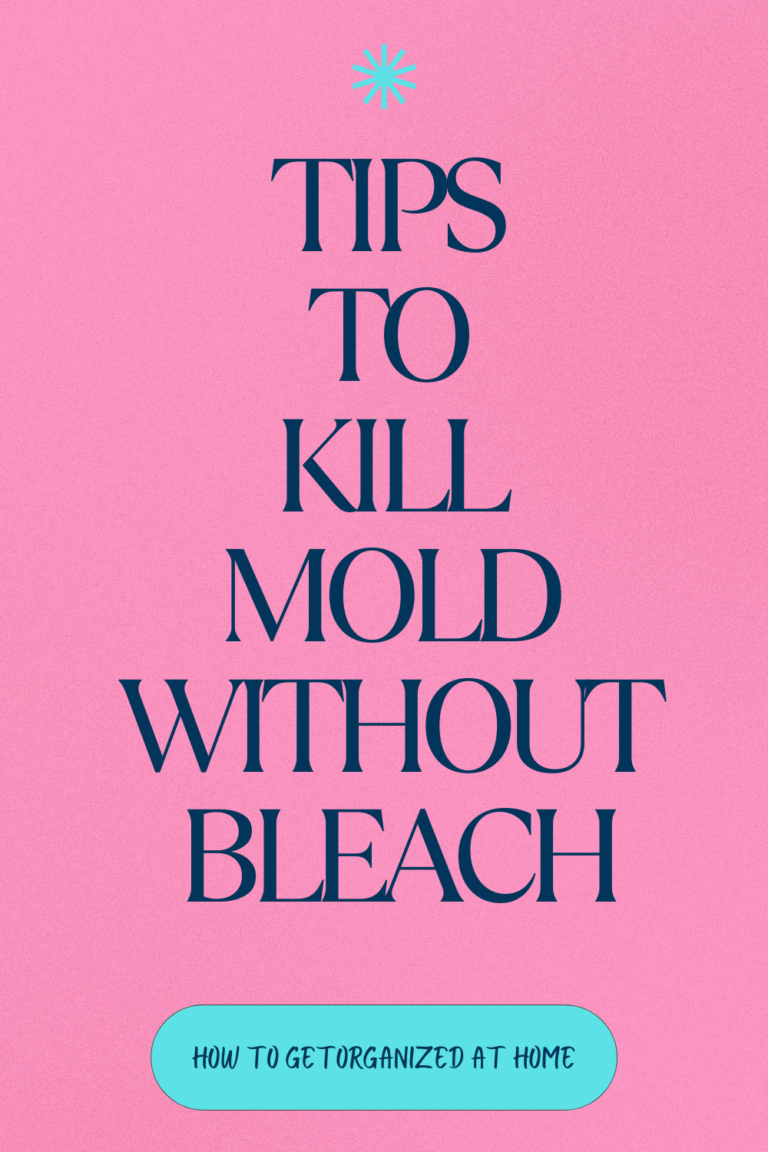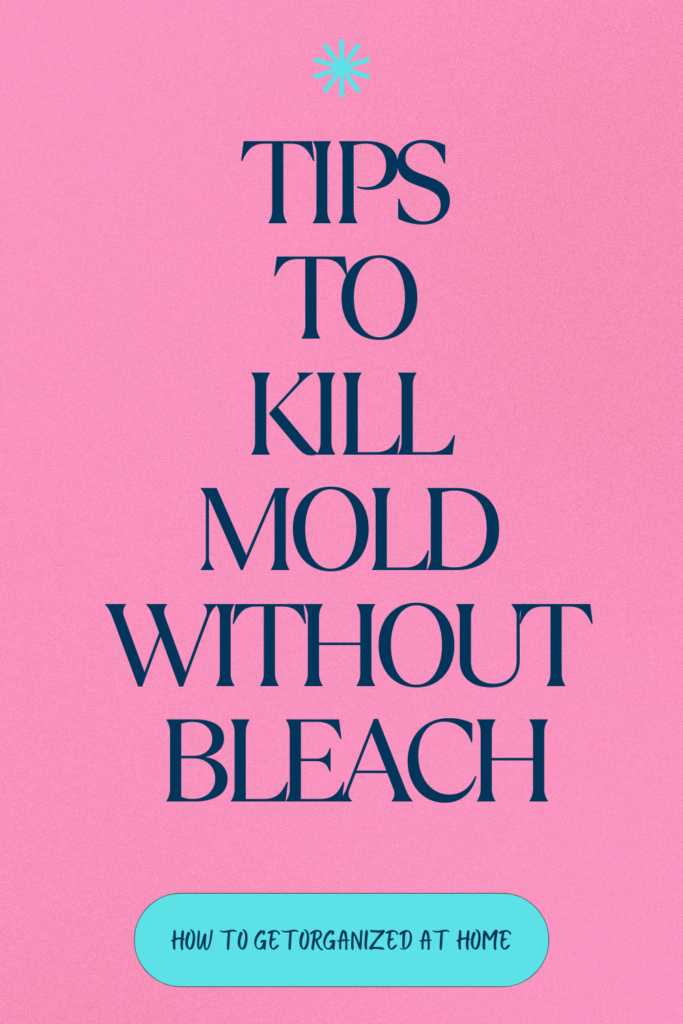 We have to improve the quality of the air in our homes and we can do this in a couple of different ways.
The simplest method is to have an air flow and that is by having a window open.
With an air flow around your home it's going to make it more difficult for mold to stop and grab hold of a new potential home.
Improving Air Quality In Our Home
To improve the actual quality of the air you need to think about buying a machine that will pull in the air and clean out any polutents that it finds.
There are a number of different air purifiers that you can buy so you need to think about your budget and what you are looking to achieve.
A simple air purifier that you can move to the different areas of your home is going to be great if you have the mobility to move the item or are renting and don't want to invest in a product in a home that isn't yours.
Or, there are more permanent options for air purifiers that are going to cost a lot more. You will still have to consider regualr maintenance into the costs involved.
However, it potentially has the ability to remove particuls from the air on a bigger scale and you won't need to move it around your home.
Essential Oils And Air Quality
If tea tree oils kill mold, it's likely that in an essential oil defuser that has tea tree oils in it are going to kill any mold spores that they land on.
So, one way that I help to improve the air quality and reduce the potential of spores flying around my home looking for potential real estate, by using my defuser I'm reducing the potential mold population increasing in my home.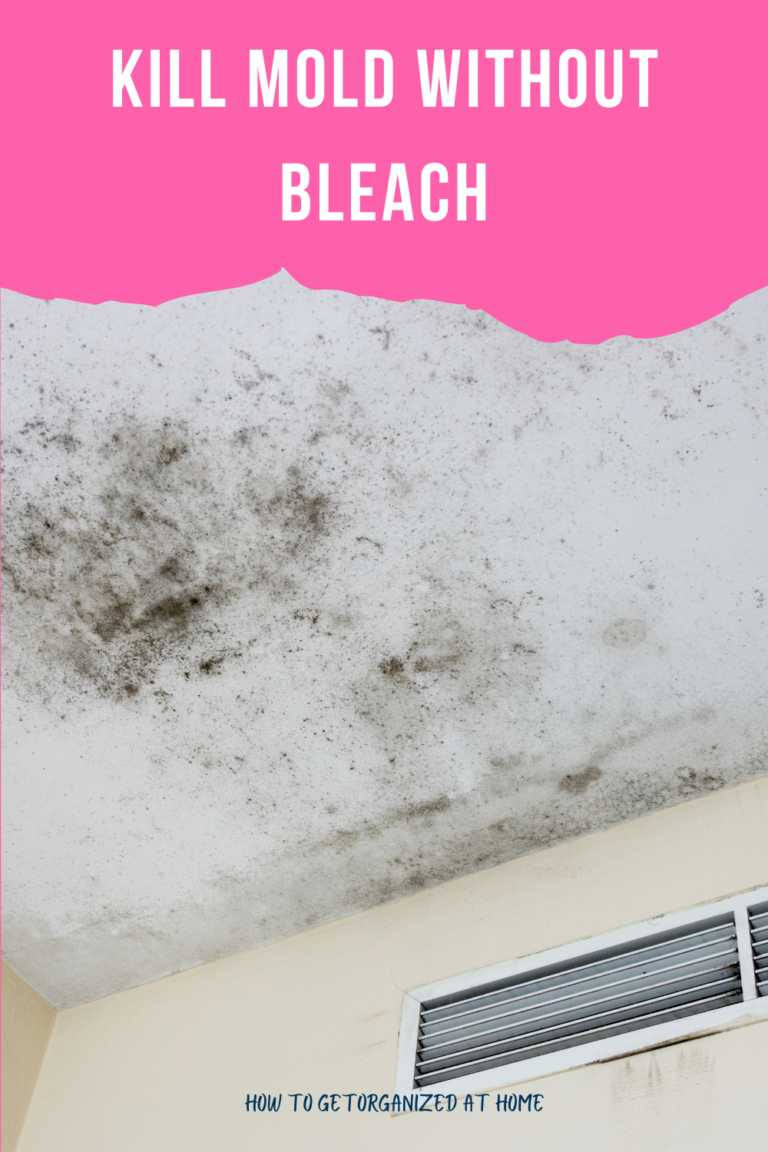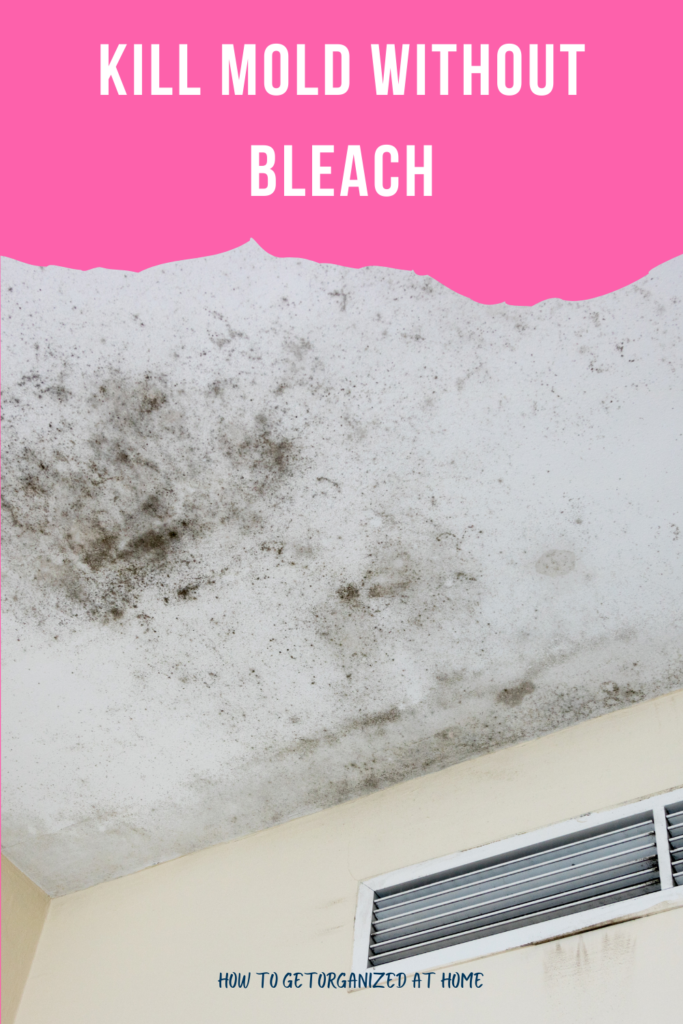 They are simple to use and the other benefits are the smell and the calming effects it has on me and my family.
However, there are some essential oils that you shouldn't use around dogs or other pets so it's important to check out the blend of essential oils that you are using.
Other Resources To Help Around Your Home
I want to share some other articles that I think you will benefit from reading:
If you want to kill the mold in your home don't use bleach.
Bleach doesn't kill mold and so you aren't getting rid of the problem.
Tea tree oil is the best mold killing product you can buy, not only can you use it diluted with water in a spray bottle but you can also use it in an esstential oil defuser to help clean the air in your home.
If you want to remove the mold spores from the air you will need to consider getting an air purifier to assist you.