If you are looking for inspiration as to why you should deep clean your bathroom this article has 15 great reasons as to why you need to jump up and deep clean your bathroom.
Bathroom cleaning is a job that you either love or hate and honestly, I don't really mind cleaning it.
I am a bit of a germ freak and if I clean it, I know that I have killed all those annoying little germs for the last time; well for at least 5 minutes before someone goes in there and splashes water around!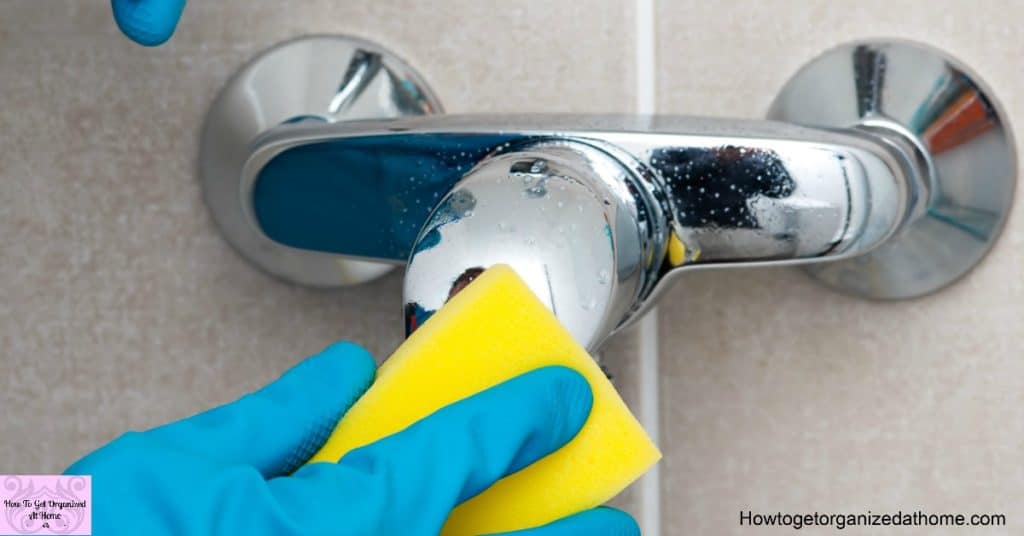 Related Articles
15 Reasons Why You Should Deep Clean Your Bathroom
The bathroom just seems to attract the dirt and the grime and it is often one of the most difficult areas to keep clean; something always needs cleaning in the bathroom. If you need some motivation, as to why you should deep clean. I think these 15 reasons will push anyone over the edge and have a need to give their bathroom a bit of a clean!
Affiliate links are included for your convenience. (Which means if you make a purchase after clicking a link I will earn a small commission which won't cost you a penny more!) Click here to read my full disclosure and privacy policy.
Grab My FREE Cleaning Printable
This will help you plan all your cleaning tasks for the day
This information is used to send you updates, promotions, special offers, and news. We won't share or sell your details. You can unsubscribe at any time. Check out our disclosure & policies.
I think the top one on my list is because it has been a long time between deep cleans! Life and time restrictions all get in the way and cleaning is one of those areas that often gets pushed to the bottom of the to-do list.
If you don't deep clean your bathroom and you have people around, then it is embarrassing. There is nothing worse than going to someone's home and needing to use the toilet and the toilet and the bathroom are dirty!
Cleaning your bathroom is important for hygiene reasons; you don't want germs spreading through your home that would've been prevented with a deep clean. Read this article on How To Simply Clean The Bathroom!
An uncleaned bathroom and toilet will smell, there is no getting around this point, you must clean and deep clean your bathroom to prevent that smell. Often this is just due to the high moisture content and the items that we store there, for example, a full laundry hamper is quickly going to smell musty and dirty; keeping up with your laundry helps to reduce the smell in the bathroom.
It is a known and proven fact that particles of the waste that you flush down the toilet will, in fact, spread around the room, especially if the toilet seat lid is up. To prevent you from cleaning your teeth with a toothbrush soiled with these particles, deep cleaning your bathroom is essential.
Bacteria grows in warm and damp environments, this is the perfect example of most bathrooms. A deep clean of your bathroom will ensure that the bacteria isn't allowed to grow and develop.
Let's face it, if you have children then you are going to have spillages and getting these clean and smell free is something you might tackle on a daily basis. I have always had a thing for keeping the front of the toilet free from any splashes as this is the first thing I notice when I walk into any bathroom, it is one of my pet peeves!
The dreaded mold, it happens due to a lack of airflow in our homes and with the current trend of sealing up our houses to reduce running costs we are encouraging the increase in potential mold growth. Deep cleaning can help to identify if your home needs more ventilation!
The bathroom sees many germs pass through the doors and keeping on top of these is challenging, if you have an illness in your home a good deep clean of the bathroom can help prevent them spreading further!
A deep clean allows you to clean areas on a quick clean you might forget, typically, the drain, for me this is because it is the most disgusting job to do! However, keeping this clean will allow water to flow freely out of the drain! I will admit, this is a job that I hate, but I know that I need to do this on a regular basis and this does reduce the yuck that accumulates, making the task an easier one!
Deep cleaning your bathroom regularly will allow you to keep an eye on potential maintenance issues or decoration that you need to address. I know there are areas that I need to address in my own bathroom and these tasks are in my home maintenance file.
Cleaning is a great exercise and this is just a great reason to get moving and have a clean bathroom too. Turn on the music and get moving to the beat of your favourite song.
Something for you to consider, as an adult, I know that it is part of the responsibilities in life to clean. I think it is important for my family to live in a home, where the germs in the bathroom could potentially cause harm to their health, cleaning prevents them from growing and spreading.
If you schedule regular deep cleaning sessions, these won't take as long to do and the cleaning in between the deep cleaning won't be as difficult either! The more you clean the less you need to clean! That is my principal thought!
A clean bathroom looks and smells nice when you enter and you deserve to use a clean and smell free bathroom too! It doesn't take long, you can even break the task down into different areas and tackle them on different days!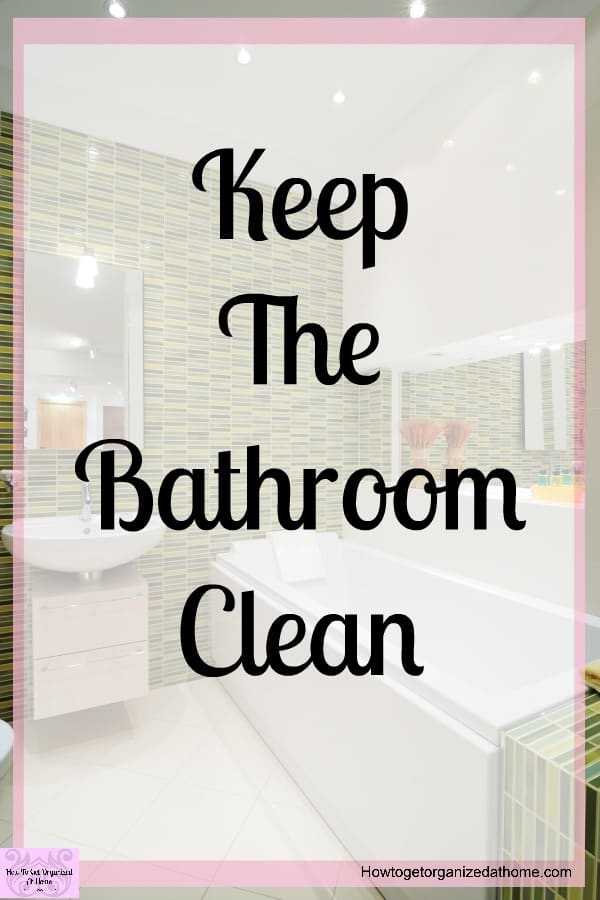 Therefore, if you are looking for inspiration to clean your bathroom, then you should consider the point that you are worth the effort to use the bathroom, one that is clean. Yes, there is hard work in your immediate future but having a clean and germ-free space to wash and clean yourself and for your family to use is important. It is about giving yourself pride for your home and making it clean and respectable to use.
Grab My FREE Cleaning Printable
This will help you plan all your cleaning tasks for the day
This information is used to send you updates, promotions, special offers, and news. We won't share or sell your details. You can unsubscribe at any time. Check out our disclosure & policies.