How To Deep Clean The Bathroom
When it comes to the bathroom and how to deep clean the bathroom this is one of those topics that most people don't want to ask because they are embarrassed about the state of their bathroom.
Knowing how to deep clean bathrooms is so important to learn as it's something you are probably going to need.
You don't want to feel embarrassed about your bathroom to guests and you definitely deserve to have a clean bathroom to use too.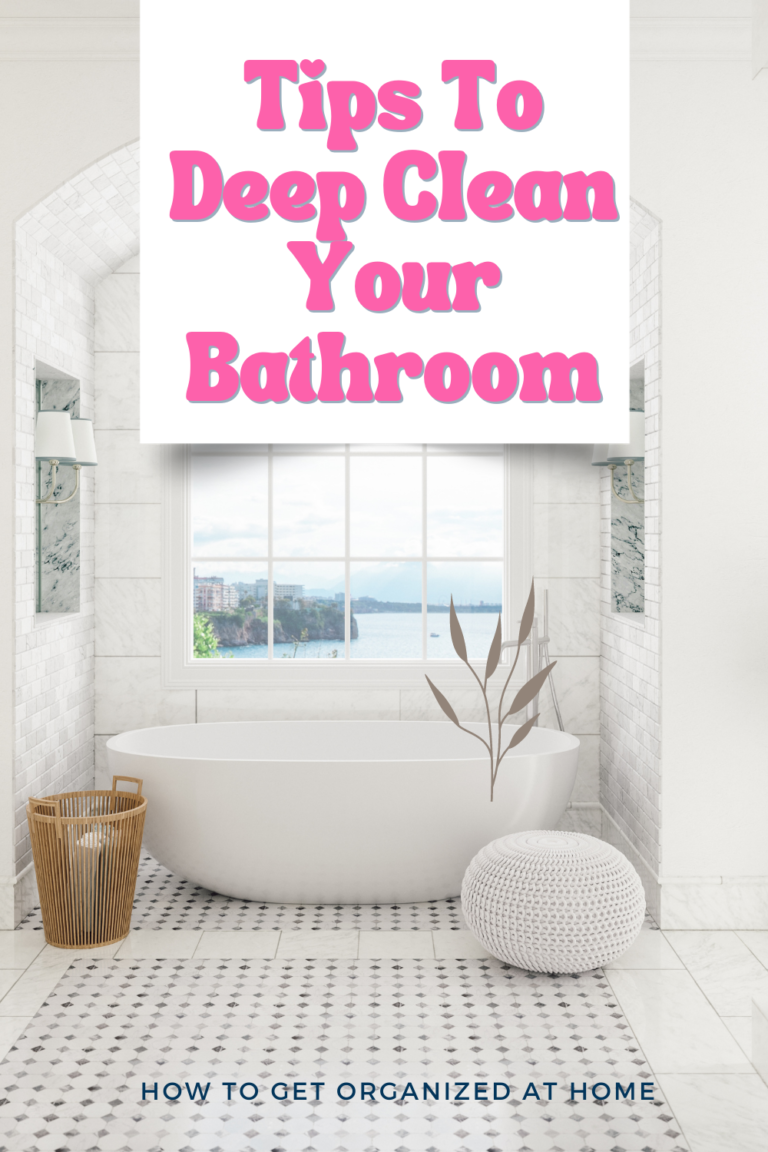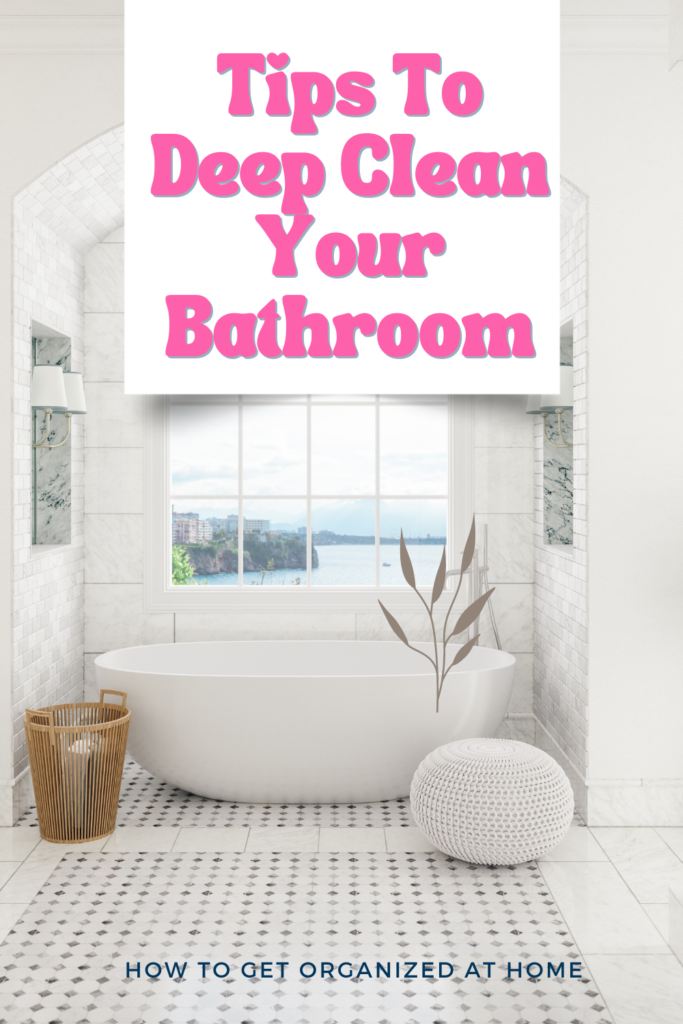 The idea is to give you the tools you need to clean your bathroom, not just the basics but the full deep clean that a bathroom needs regularly to keep it deep down clean.
How To Deep Clean The Bathroom
Let's break this down a bit more, we've heard the term deep clean and we want to make sure that we are all on the same page as to what this means.
This will help us all understand the definition so that we know what's coming with how much we need to clean.
The way we are going to look at this is to clean every part of the bathroom, nothing is going to be missed or crossed off the list.
We want the bathroom to shine from top to bottom and we want it to look and feel amazing. There is no standing around looking for something to clean we will know what needs cleaning and in what order.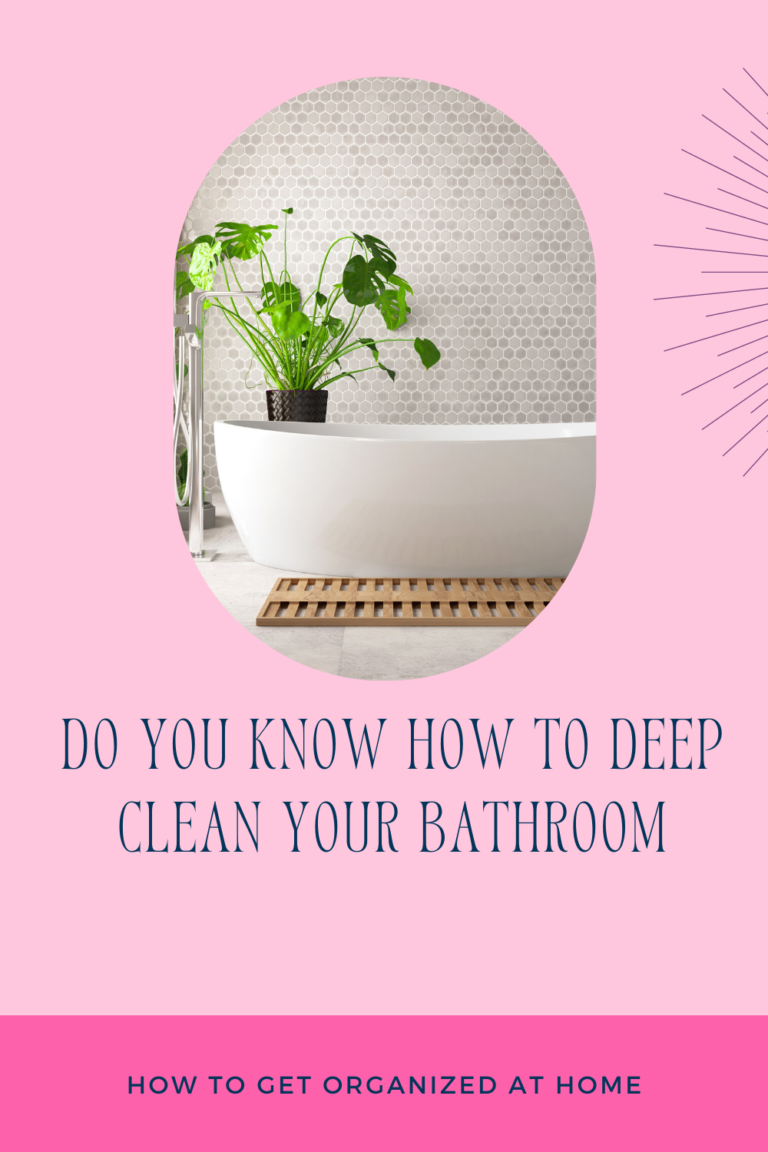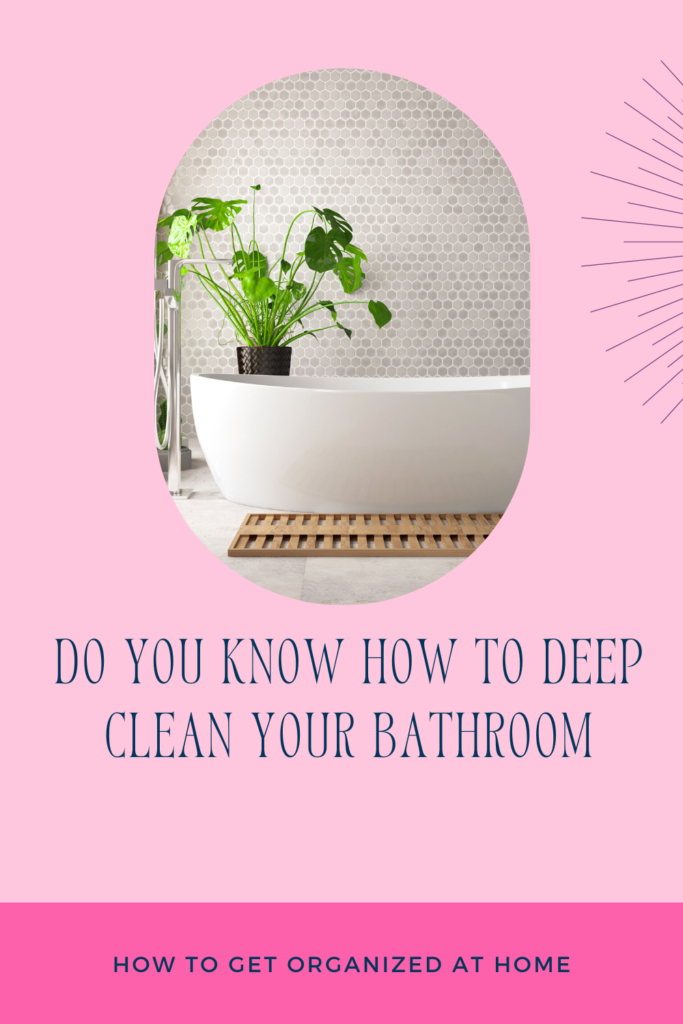 Affiliate links are included for your convenience. (This means if you make a purchase after clicking a link I will earn a small commission which won't cost you a penny more!) Click here to read my full disclosure and privacy policy.
Remove things from your bathroom so that you can easily clean, so any bath mats, toothbrushes, etc need removing so it's easier to clean.
Looking Up In The Bathroom
It's best to work in a room from the ceiling down to the floor, this way the last thing to clean is the floor.
So what's up? The ceiling and the light fixture. If you can't access the light on your own always ask for help to get the light cover off to clean and put back.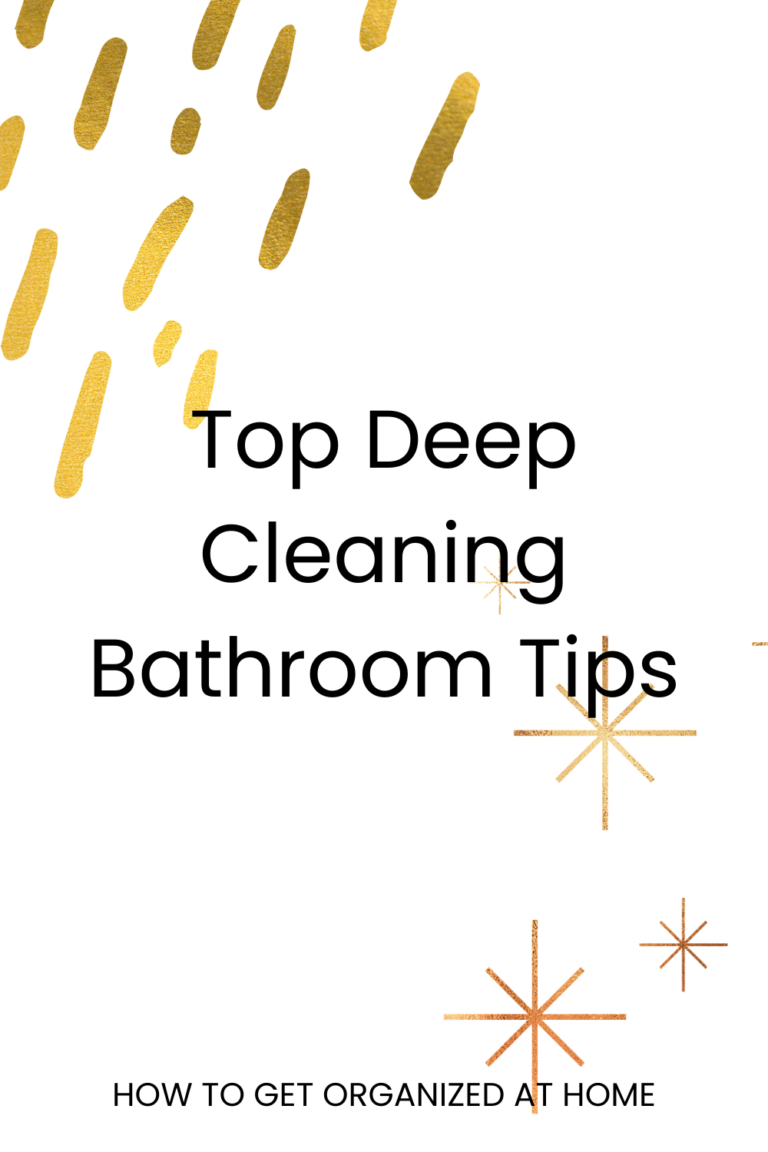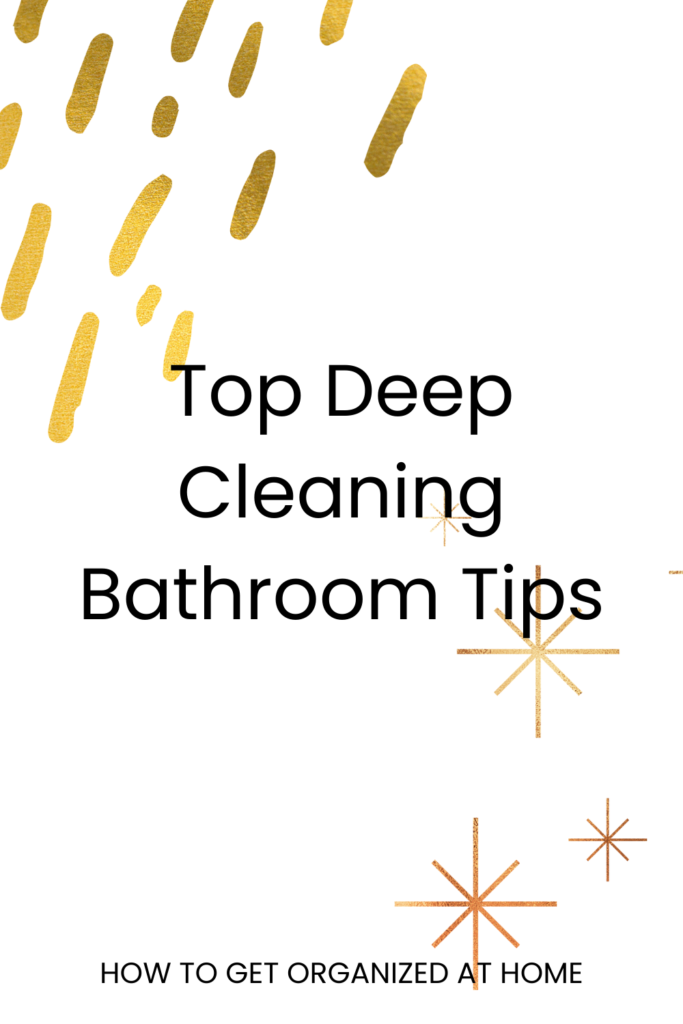 This is the first thing I clean, mine is glass and I wash off the dust with a sink full of warm soapy water and I use a towel to dry before buffing with a glass cloth.
The ceiling is my next task and I've started using my microfiber mop wet to wash the ceiling and get any cobwebs up there. It's simple and it means I don't need the steps to get the ceiling clean.
Related article: Best Cleaning Cloths For Bathrooms
Cleaning The Walls In The Bathroom
My next task is the walls, now I have a tiled bathroom from fall to ceiling and this means I can use the microfiber mop to clean the walls of my bathroom without having to put too much effort into climbing up and down steps.
I do have a window in my bathroom and this is the next item I will clean, I use my window ecloth to wipe the glass and the plastic frames before using my glass cloth to buff the glass to make it shine.
This is when I tackle a glass shelf, two mirrors, and the window sill. They are all cleaned with my window ecloth and glass cloth to buff.
Window Dressing And Storage Units
I have a roller blind in my bathroom and I just wipe this down with my damp window ecloth. It pulls up any dirt and makes my blind look and feels clean.
I don't have an extractor in my bathroom and at this point, this is where I would be cleaning that.
I have a storage unit in my bathroom and this is the point I like to clean that. I take everything off the shelves and wipe over the whole unit.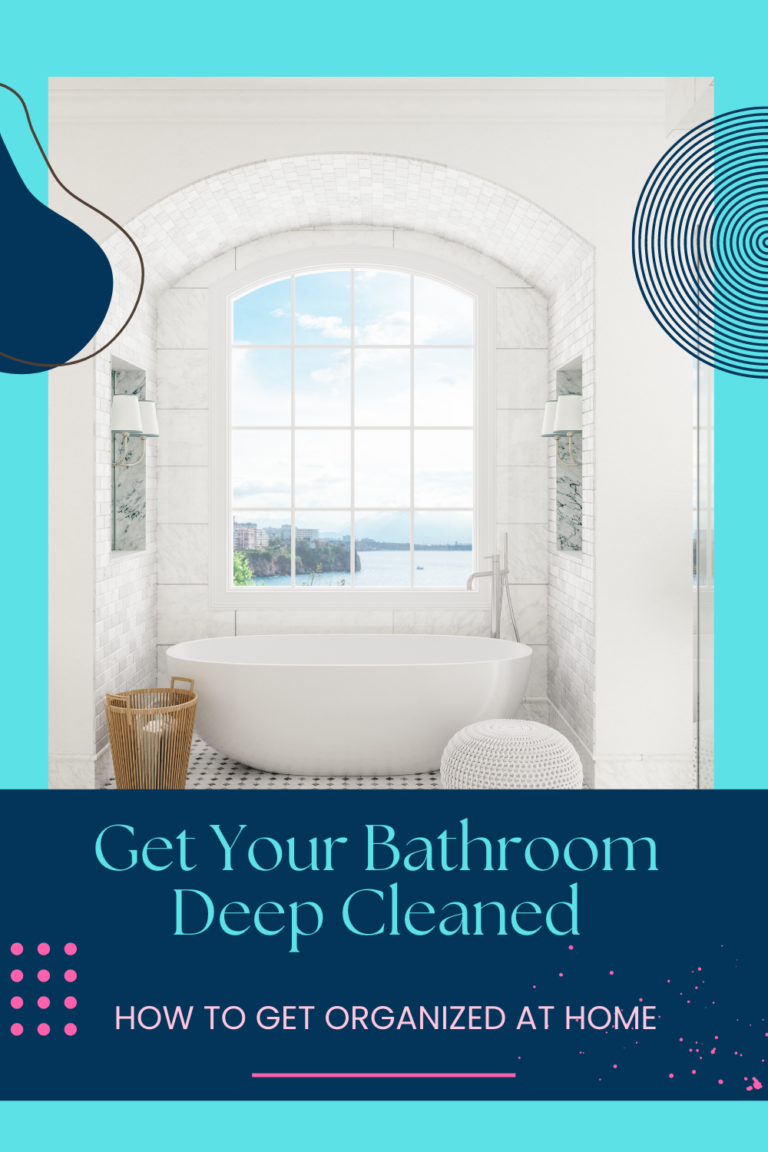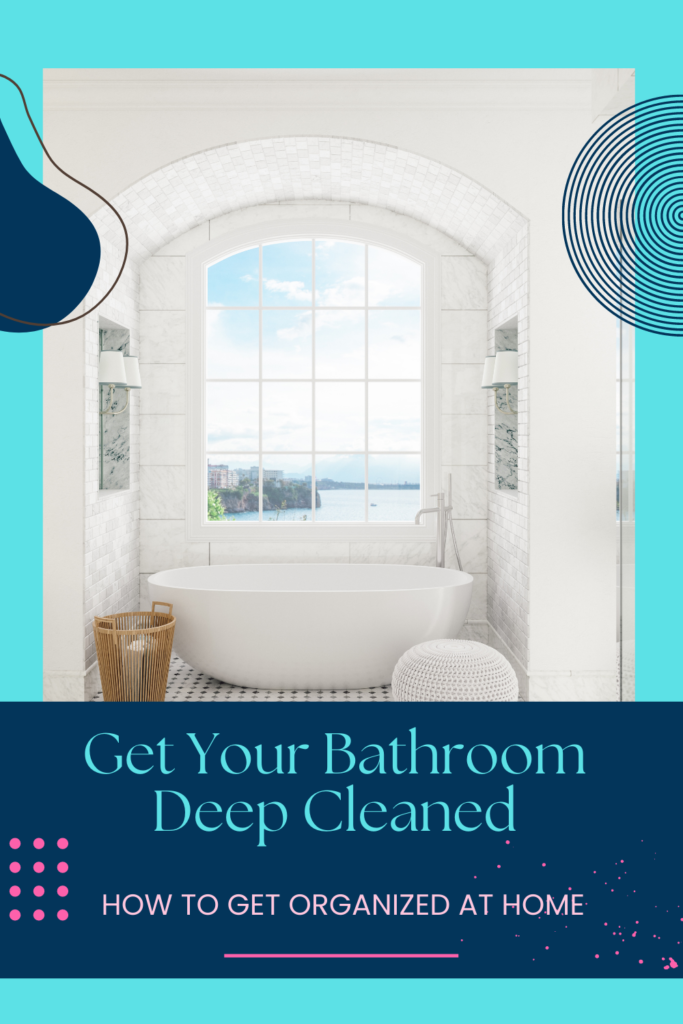 For this, I just use my ecloth which is damp. I buff any surfaces that have items to go on, just to make sure that the surface isn't damp.
I take the time to put everything back, ensuring it looks pretty.
Cleaning The Bath And Shower
This is an area that you need to take pride in, it's a place where you clean and often just relax. You want this to be a special place and you deserve it to be clean.
If you have mold, I use a dilution of tea tree oil with water and spray it onto any mold. If I am using any other cleaning products I want to make sure that I'm not mixing chemicals as this isn't good for your health.
Follow the instructions on any product you use, they are there for a reason and that's important to follow them.
I use:
Don't forget to scrub the bath panel and clean out the drain before you are finished with the bath and shower.
Cleaning The Bathroom Sink
I leave the sink second to last as I sometimes like to rinse out my cloth and if I've cleaned the sink first I will have to clean it again.
Now with a sink clean, it's important to clean around the taps, the taps themselves, the plug, and the overflow hole.
But how do you do this? put some cream cleaner on your scrub mommy and get scrubbing. To get close in to the taps you need a sonic scrubber, they are amazing.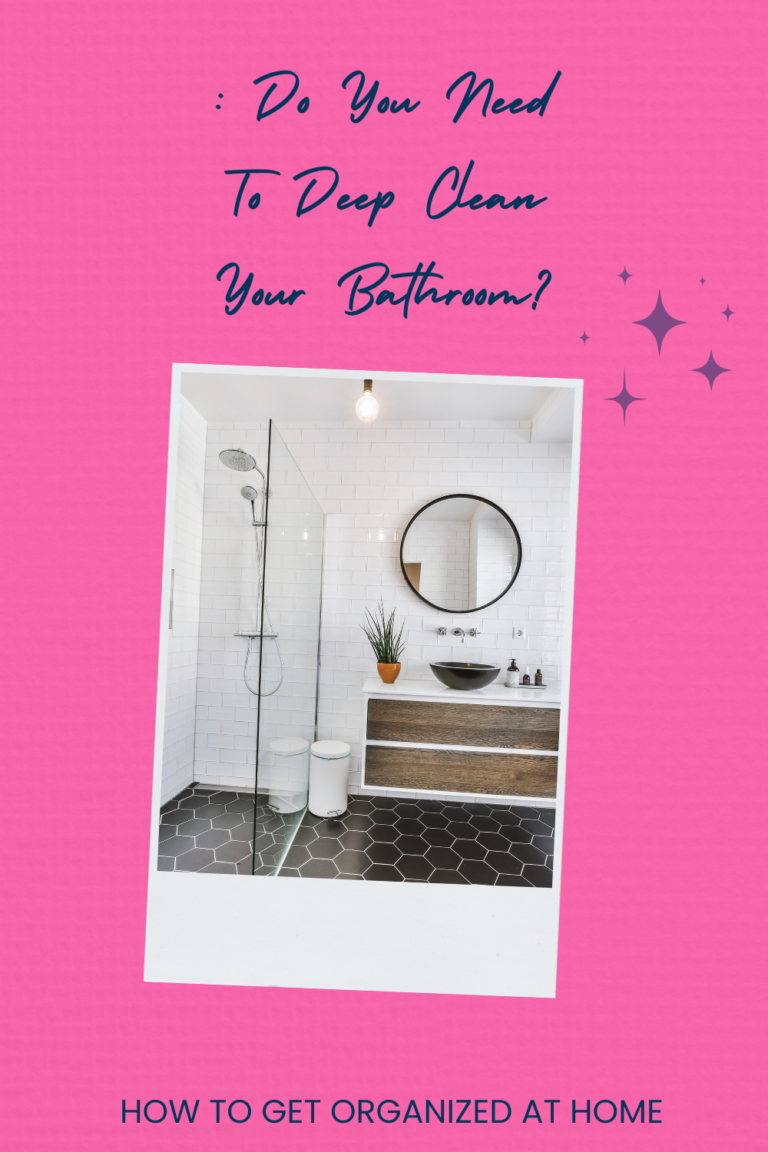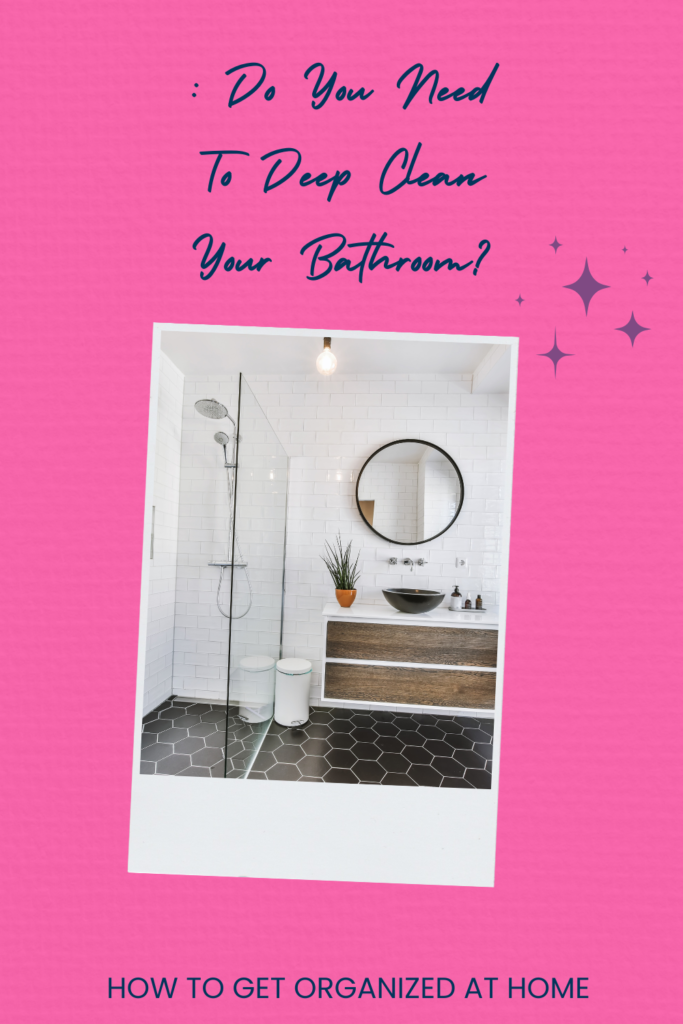 You want to remove all forms of dirt and germs so this is quite a clean in itself.
Don't forget the cupboard, at least the outside, and the pedestal too.
Cleaning The Bathroom Toilet
The toilet is the last thing I clean, if you use a cloth make sure you don't clean this first. I use toilet paper to clean the toilet and flush this down the toilet when clean.
I have started using a silicon toilet brush and this is the only place I still use bleach. I don't like how some of the other toilet cleaners can leave a dull residue on the toilet bowl.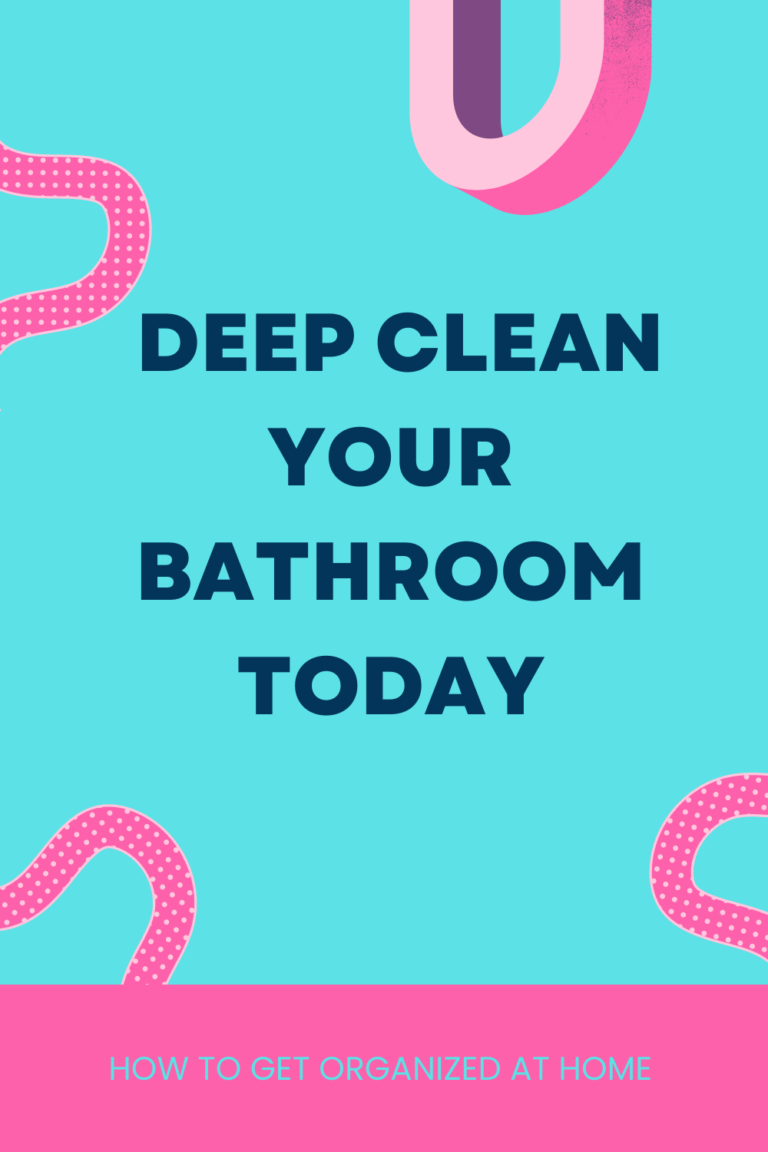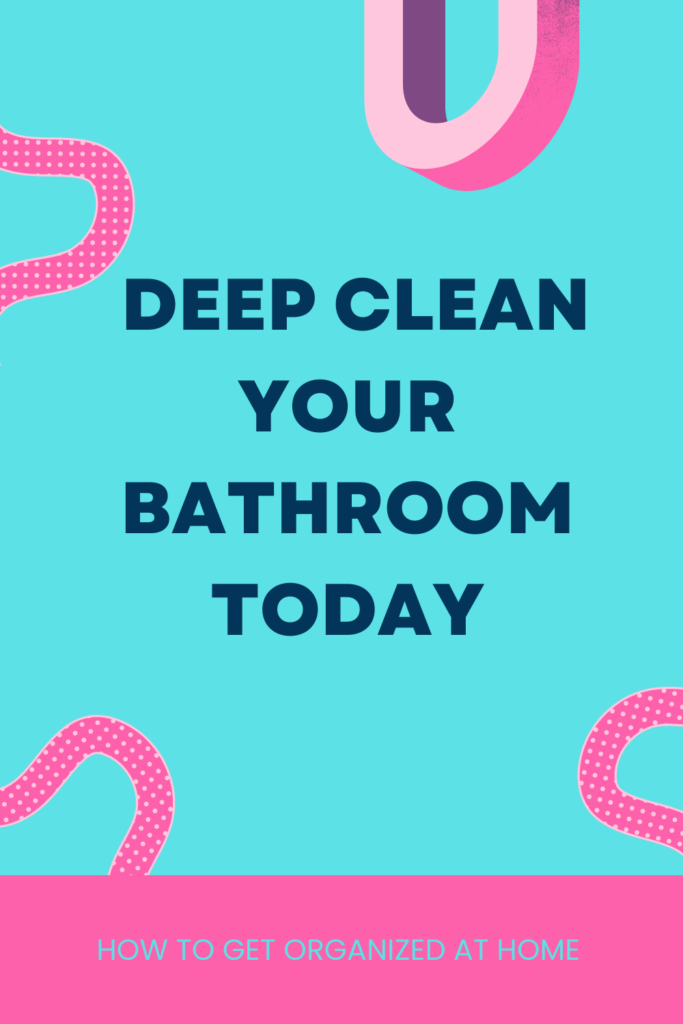 Don't forget to clean around the base of the toilet and behind the toilet. This is important because it means you care about the cleanliness of the bathroom as a whole..
Cleaning the Floor In The Bathroom
It's going to depend on the type of flooring as to how you clean it. I have vinyl flooring, so I use either my steam mop or a mop and bucket with water and a cleaning solution.
I leave the room long enough for the floor to dry before putting items back into the bathroom that belongs there.
I have been known to use a scrubbing brush on my hands and knees and dry the floor with an old towel as I moved around the room. This is no longer the best form of cleaning as it causes pain in my knees and wrists.
Bathroom Cleaning Tools
You don't need many cleaning tools to get your bathroom clean and tidy. You need some really simple things that can and will do the job easily.
This really is all you need to clean your bathroom
Being Fast And Efficient With Your Bathroom Cleaning
If you want to be fast when it comes to cleaning your bathroom the easier thing is to clean it more often.
The more you clean the less the dirt has a chance to build up and become that stubborn bathroom dirt that's harder to get off.
This makes cleaning the bathroom quickly easy because there really isn't so much to do.
More Resources For Getting Your Bathroom Clean
When it comes to bathroom cleaning there is so much to think about and you have to be ready for the spills and splashes, that come with any family bathroom.