How To Create A Cleaning Schedule That Works
Are you struggling to keep on top of the cleaning? Do you want to create your own cleaning schedule but you just don't know where to begin?
Let me teach you how to create a cleaning schedule that works for you and your family. It's about trying things out and then adjusting them to really fit the needs of you and your family.
There are different types of cleaning schedules, let's find the right one for you, don't force a cleaning schedule that doesn't feel right. But, don't use your cleaning schedule as an excuse for not cleaning.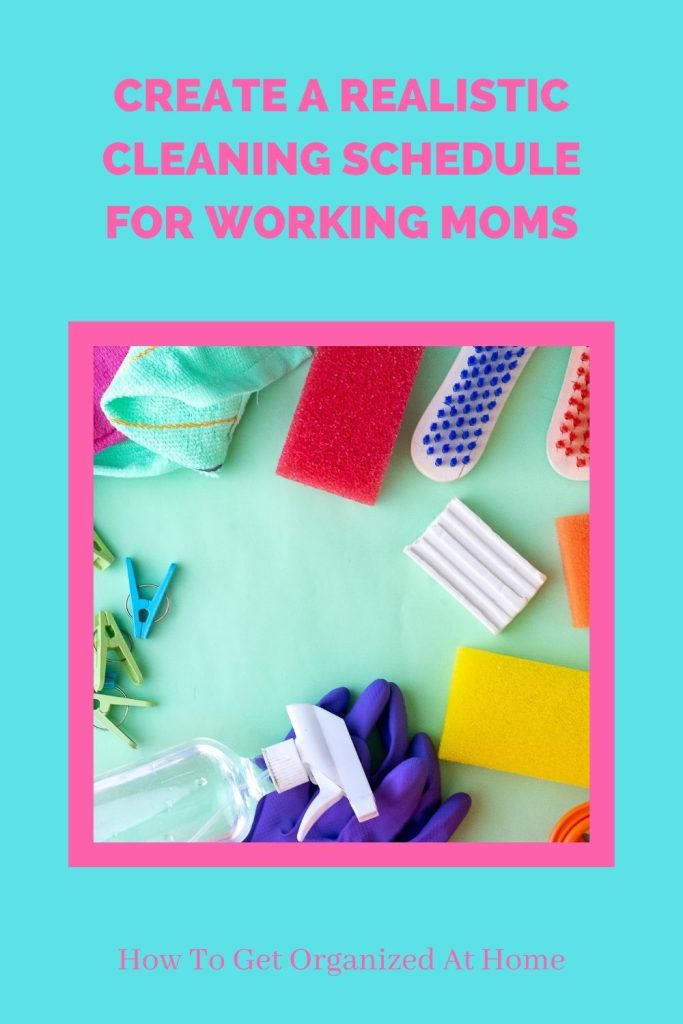 Finding the right cleaning schedule, even tweaking it a bit, to make it fit your family is what you need.
Working Out How You Clean
Understanding how you clean, or don't clean, what motivates you, and what shuts you off from cleaning is a great place to start.
Why start here? It makes the most sense to me to find out what is working and what isn't and then it's really about changing what isn't working and embracing what is.
This might sound confusing but understanding what's stopping you from cleaning and what motivates you to clean is to find out what's missing and come up with a way to make it work.
Let's start by breaking down how you and your family clean:
How often do you clean?
Do you clean in one go or little bits at a time?
What don't you feel is going well with your cleaning?
How would you like your home to look?
Does your family help with cleaning?
The answers to these questions will give you a clearer picture of what your current cleaning looks like. But it will also start to draw out what you want to change and how it might look in the near future.
But, remember to be practical, your home can't look Instagram-perfect all the time. This is just a snapshot of someone's home, real life is messy and a lot different from what one picture can portray.
How Many Days Will You Clean?
Are you looking to clean a little and often or do you want to bash out all your cleaning in one day?
This also means looking at what time you have and the time that you will use to clean your home. You might have 2 hours a day when you can potentially clean, but do you really need to spend all this time cleaning?
Cleaning for longer, like in 2-hour sprints is going to mean you won't need to clean certain areas of your home every day. But there are going to be some areas you will have to practice daily cleaning, these can include the kitchen and any potential dishwashing.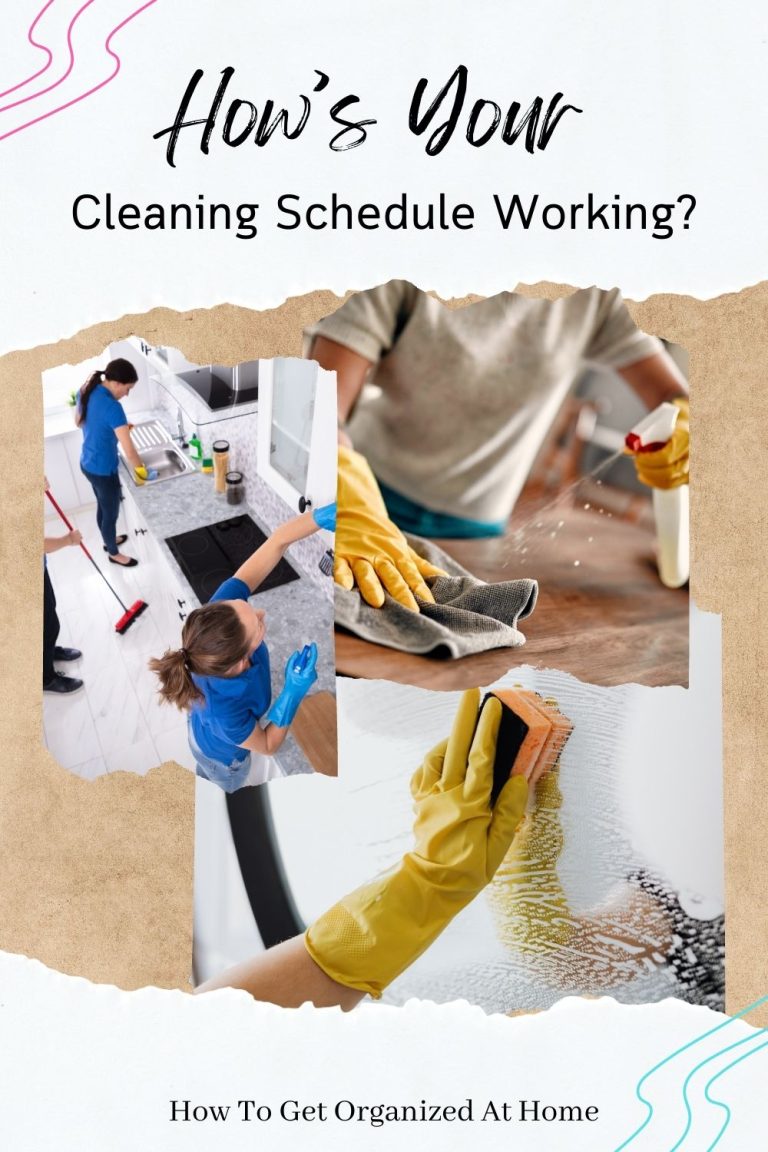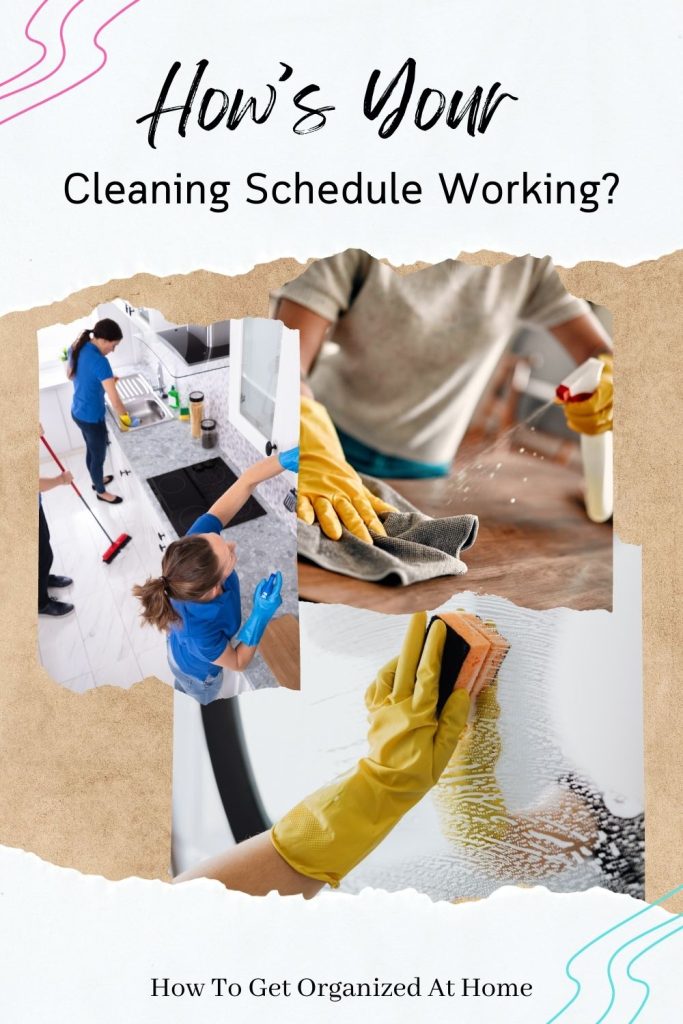 Once you have your time worked out for cleaning, it's time to start thinking about how you are going to fit all of your cleaning into those time slots.
Affiliate links are included for your convenience. (This means if you make a purchase after clicking a link I will earn a small commission which won't cost you a penny more!) Click here to read my full disclosure and privacy policy.
How Will You Clean?
This might seem an odd question but how you clean is important. If you want to do one type of cleaning in one go it's completely different from cleaning one room at a time.
Understanding this will help you plan your cleaning better.
Working out how you clean allows you to plan the products you will need, if you are just doing all the vacuuming then that's all you need.
However, if you clean one room at a time you are going to need all the cleaning products for that room, otherwise you will be constantly back and forward getting the different cleaning items you require.
It makes more sense to have a cleaning caddy or bag so you can carry all the items to the room you are going to clean before you start.
But also, with this type of cleaning you are going to be more mindful of working from ceiling to floor so that you don't need to do a job twice because if the dust settles on the floor after you have already vacuumed you are going to have to vacuum again.
If cleaning is too much, and you don't have the time or energy, and you can afford it then hiring out your cleaning is acceptable.
Prioritize The Cleaning Tasks
You need to consider what needs cleaning and when. Even if you are going to clean all in one day, you won't be deep cleaning every room in your home every week.
You will need to work out what needs cleaning and when it needs re-doing, some things are going to be at least weekly but other tasks could be monthly, quarterly, and even yearly.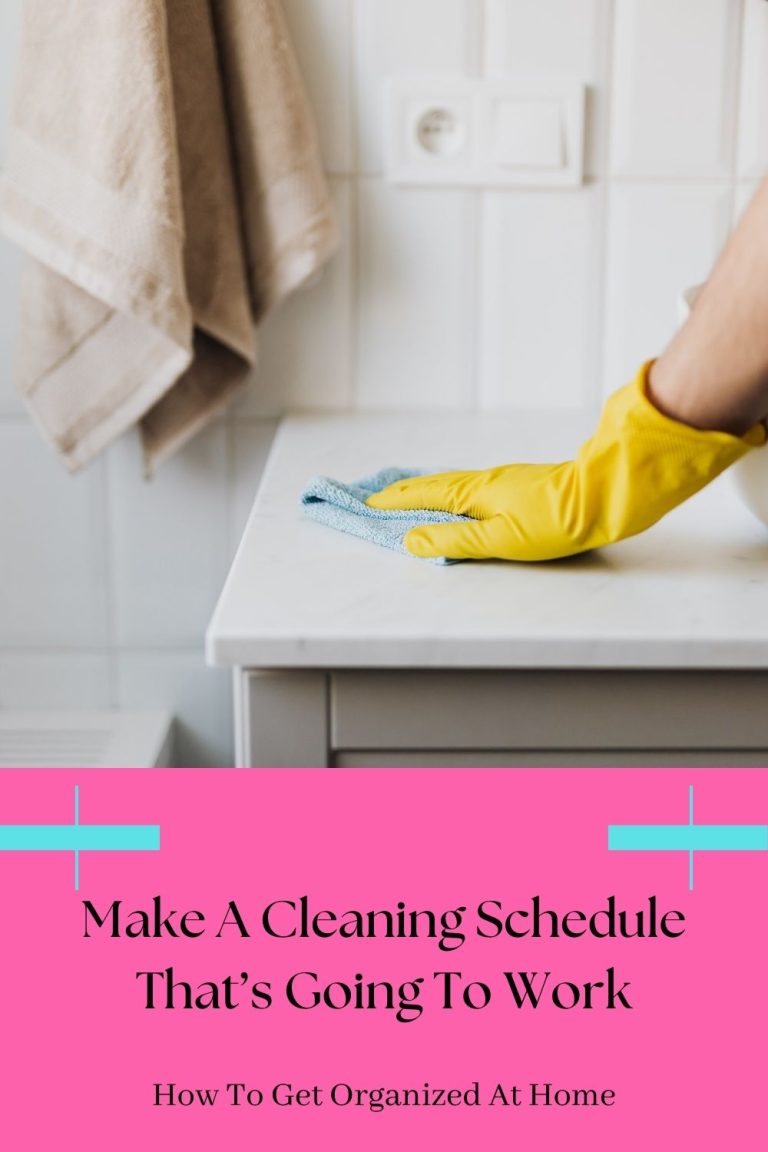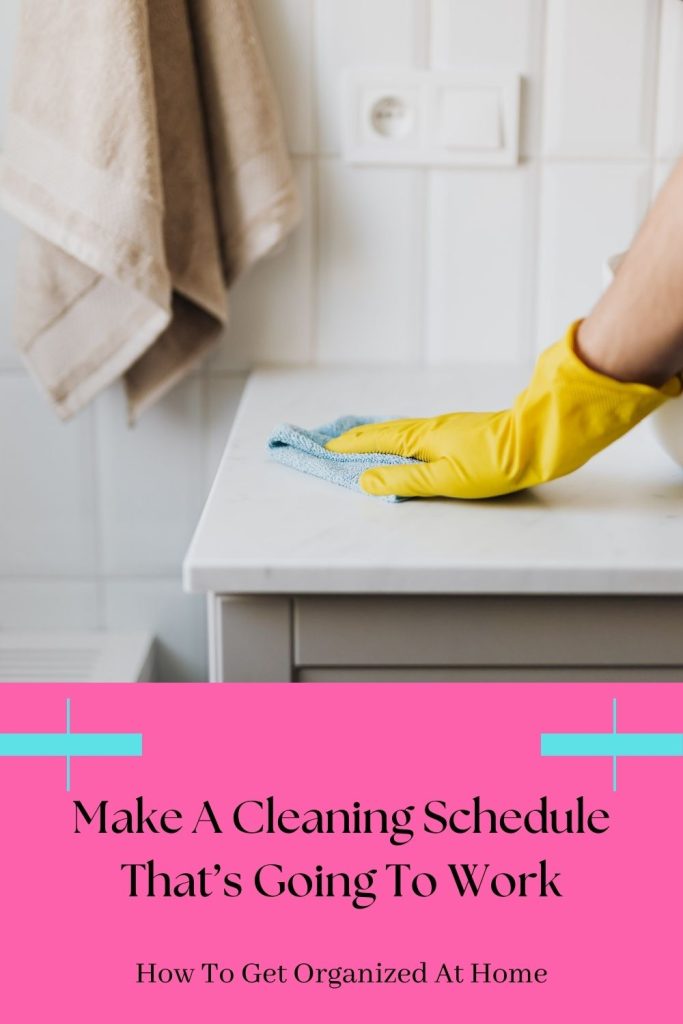 So, to work out what cleaning needs doing and when you need a master cleaning list. This list will include how often these areas need cleaning, you can always adjust as you become more familiar with how clean and how often they really need cleaning.
Create A Master Cleaning List
A master cleaning list is really a list of all the things in your home and how often they need cleaning.
It might seem like a chore to do but this is something you are going to be adding to all the time, especially in the beginning because you will forget to put some cleaning tasks on your list.
There are so many cleaning jobs that you do, you probably couldn't write them down without giving this some serious thought! So spending time creating your master list is important.
Create A Checklist For Each Area
If you have created a master cleaning list this is going to be easier because you will be able to pull all the items from that list.
How you create these checklists won't be dependent on the type of cleaning you do, ie, one complete job or one room at a time.
This is because you will still need a checklist to ensure that you have done all the tasks for that room over the time you have specified. It's a great way to check that chores have been done and no area has been forgotten about.
You could separate these tasks out to the different time scales of cleaning or just have the whole list on one page, this is something for you to choose. You might even want to do a digital list of all the areas.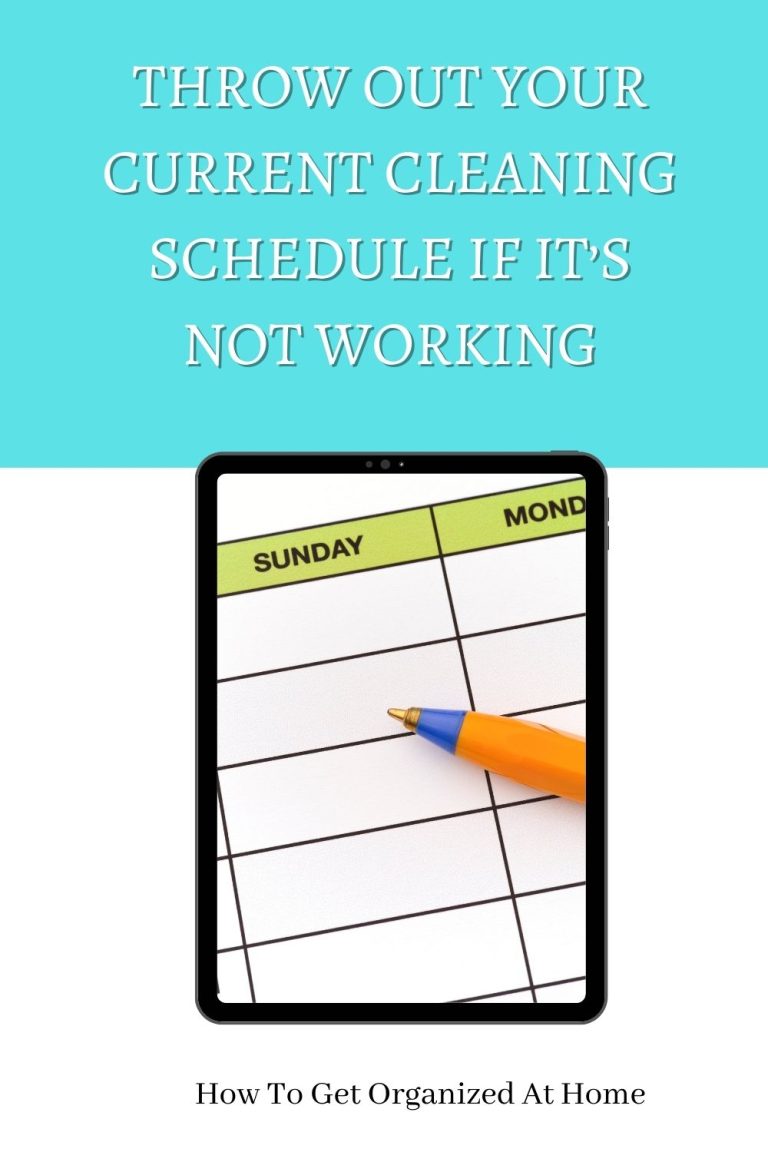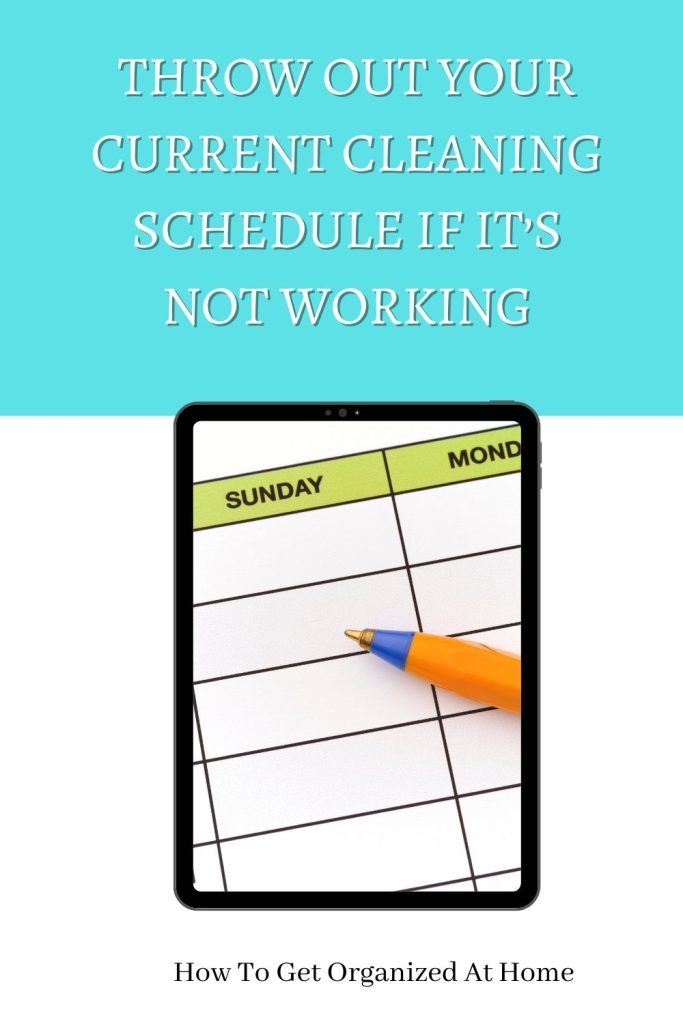 With a digital list maybe you could send that to family members to remind them of what they need to do.
Add The Task To Your Planner/To-Do List
As with any cleaning schedule, you must add it to your planner and you have to do the tasks too.
There is little point setting this all up if you aren't actually going to do the work and start cleaning.
No matter how pretty your schedule looks, it won't magically do the cleaning for you, I'm sorry to say you have to get up and clean!
When you add items to your planner make sure it's going to be easy to achieve these tasks, don't put cleaning tasks in when you are over-tired or stressed and angry. Mind you angry cleaning is always good cleaning.
Adjust As You Go With Your Cleaning Schedule
The more you follow your schedule the easier it's going to be to see where you need to adjust.
Things change and your cleaning schedule won't stay the same forever, it is going to need tweaking and that's OK, your cleaning schedule isn't set in stone.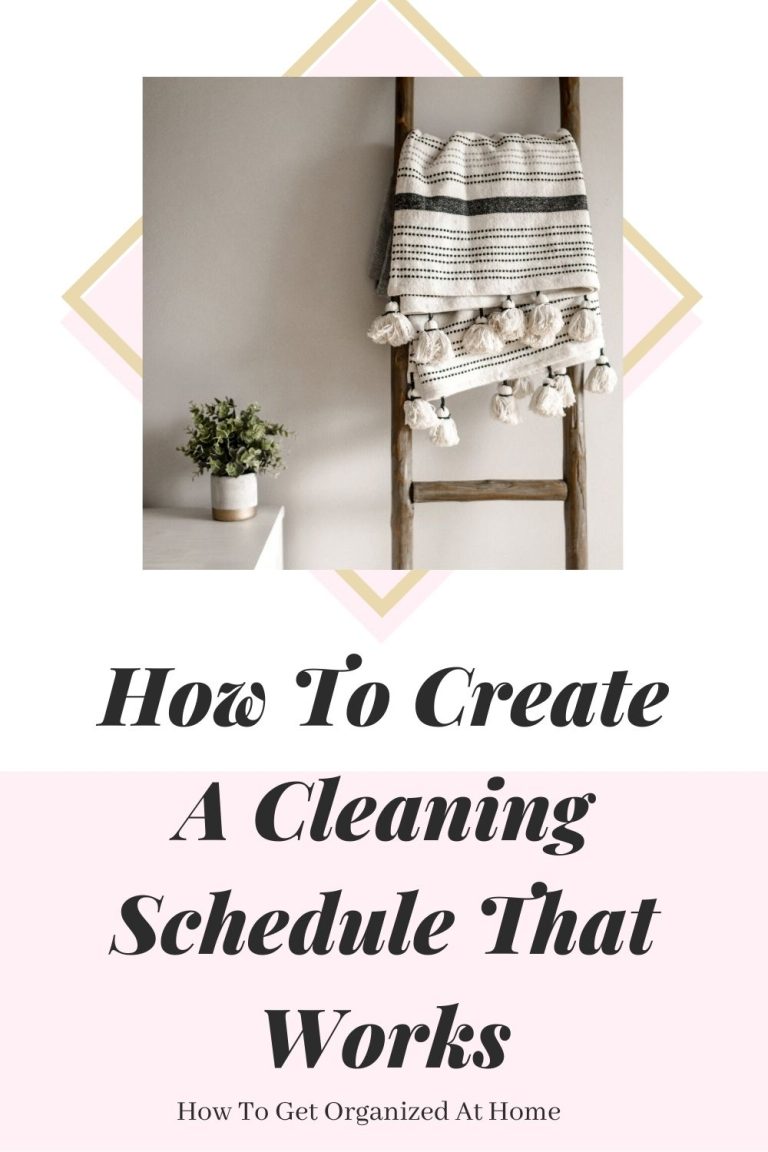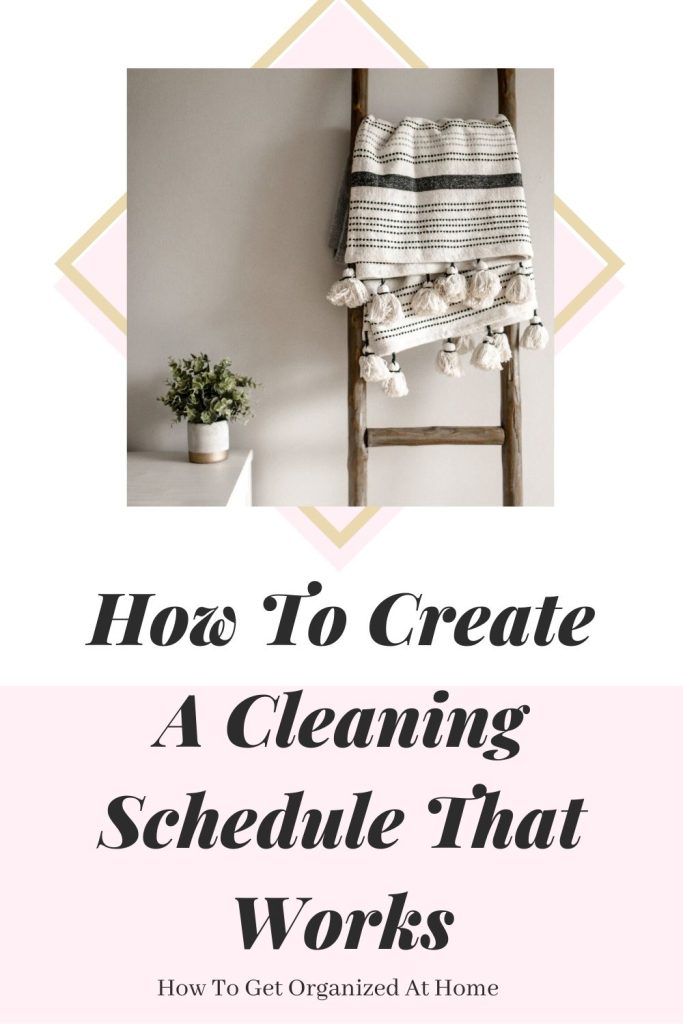 It has to work for your family too, so talking about what you can manage and what other members of your family can do is important when looking at mapping out the tasks.
But, remember, especially in the beginning to be flexible.
More Resources To Help You With Your Cleaning Schedule
There is a lot to think about when it comes to setting up a cleaning schedule and tweaking it so that it works for you and your family.
The most important thing is to just start, it's going to always be a work in progress as things change in your life. Even the simplest change of children being on school holidays is going to have an effect on your cleaning schedule.
So, embrace your cleaning schedule and check out some more ideas in these articles below.