Why People With Clean Houses Don't Do These 16 Things
Have you ever wondered what people with clean houses don't do?
I thought this change in perspective would help you understand why you need to clean things in and around your home.
It's really not about making people feel less than perfect it's about highlighting the differences so you can copy their lead and make your home look and feel cleaner without all the hard work.

Related Articles
Don't Panic About Cleaning Your Home
There are some people who have learnt the art of cleaning without it looking like a massive all day task and it is possible to learn those tips and apply them to your home too.
Don't feel that you are alone and the worst person at cleaning, it's not a competition you just need to make your home feel comfortable for you.
Affiliate links are included for your convenience. (This means if you make a purchase after clicking a link I will earn a small commission which won't cost you a penny more!) Click here to read my full disclosure and privacy policy.
By following these 16 tips and ideas you will completely transform the way you tackle the cleaning in your home and it will make things easier and a lot less stressful.
Why Is My House So Messy
There are so many reasons you might struggle to clean your home and that's OK, if it were easy then there wouldn't be any need to help people clean.
That's just not the case, there are so many reasons why you struggle, it could be a health issue or something you are born with.
My daughter struggles with cleaning because of her dyspraxia/dyslexia she has trouble with getting things done, she doesn't always notice the problem either.
Don't feel that you have to have the perfect home, it has to be right for you and your family.
Related article: How To Clean A Messy House?
What Helps With Cleaning
There are some simple ideas that can really help with getting cleaning tasks done and keeping on top of them.
Spring Cleaning: You shouldn't do this once a year because it makes tasks so difficult. Spring cleaning is something that is tackled throughout the year. If you take those large cleaning tasks and tackle them regularly those tasks don't take long and it's easier to do. It also allows you to appreciate the items in your home and check to make sure they are working to their best performance. For example: cleaning your oven should be done monthly not twice a year, this way you can keep on top of the cleaning.
Detailed Cleaning: You don't have to do detailed cleaning everytime you clean. A quick clean is going to remove most of the dust and the more you do this the need for deep cleans is less frequently. This means cleaning can be quicker and easier to manage.
Too Much Stuff: If you have more stuff than you have space for makes cleaning really difficult. You need to have space for things that you own, the less stuf you own the easier it is to keep clean.
Why Should We Keep Our Homes Clean?
The most important thing we can do for our families is to make sure all their needs are met.
This means that we need to live in a clean environment that isn't detrimental to our health and our well-being.
If our homes are dirty then we are putting the health and well-being of ourselves and our family at risk.
What if we live with someone who doesn't clean and doesn't want to clean? This is a difficult question to answer and it depends on your circumstances, read the article linked above to help you work this out.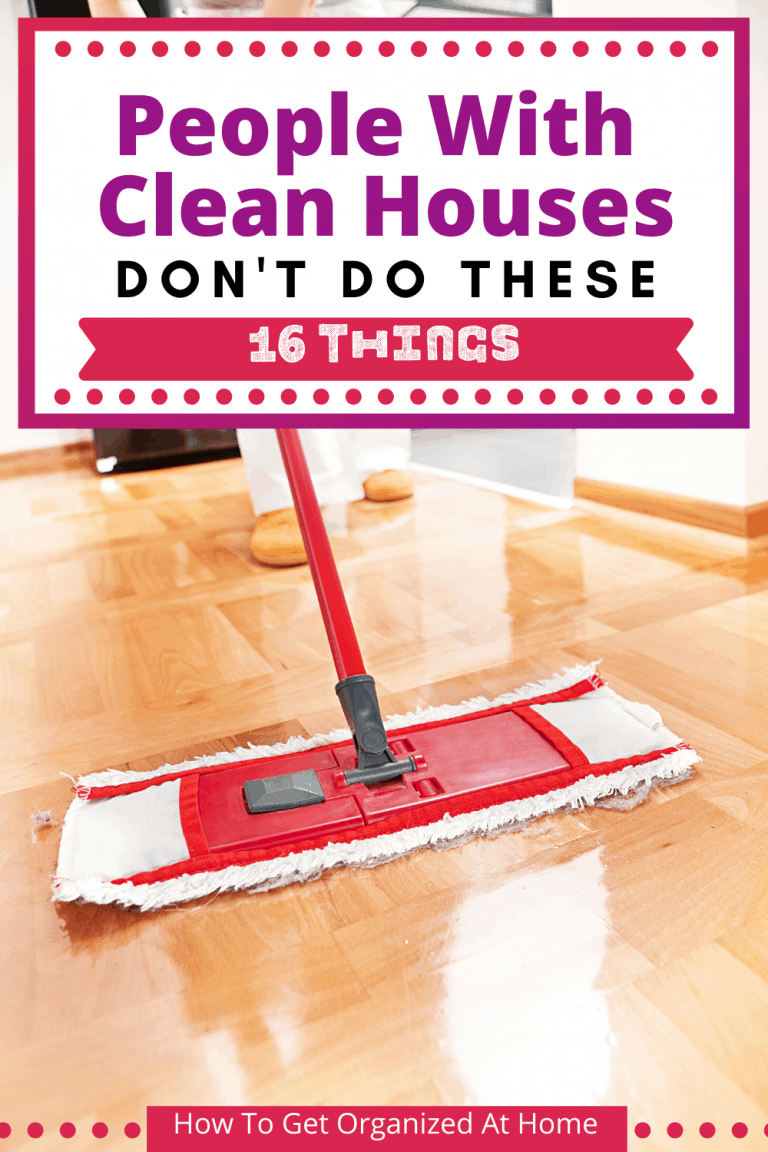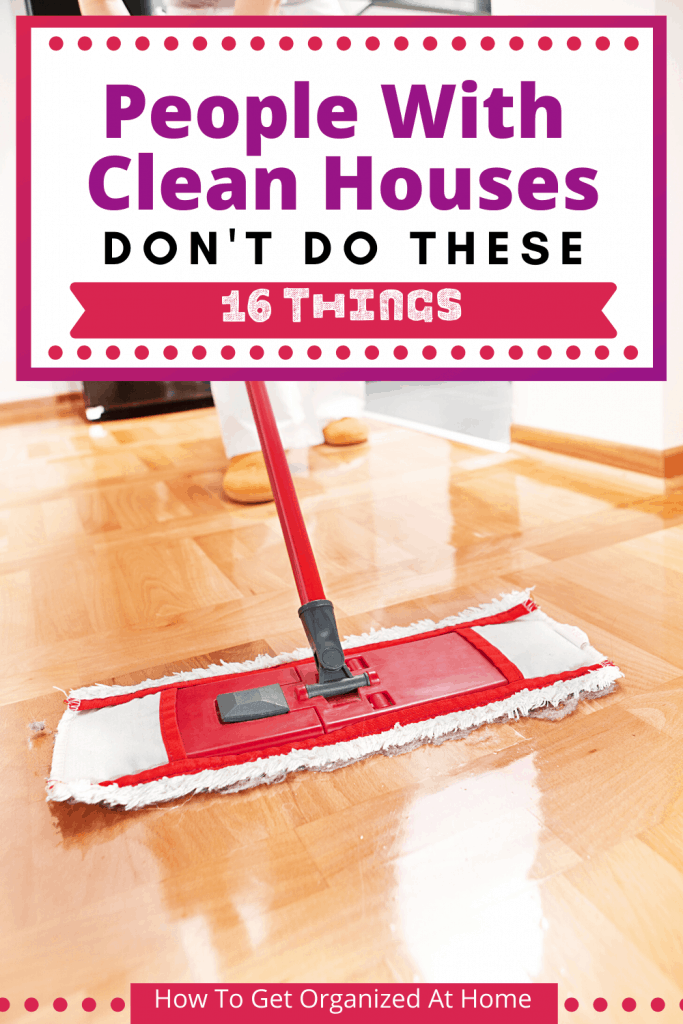 Related article: Is Living With Someone Who Doesn't Clean Frustrating?
How Can We Make Things Easier
I'm all for the easy route, I'm easily distracted and that means if they take too long to complete chances of me completing the task is slim.
That's why I like to do things as I go through the day it means I actually complete tasks as I go.
Cleaning isn't hard unless you make it hard. If we keep things clean then it makes it easier to keep them that way.
Dishes In The Sink: Leaving anything in the sink is asking for trouble. If one person sees somethings being left often they will follow suit. If you spend a few minutes washing the dishes after you've used them it keeps things looking clean and tidy and others will follow your example.
Laundry: You don't have to save up your laundry and tackle it in one day. As you have a load get it washed and dried. Climbing mount laundry looking for clothes isn't somthing you should be attempting, keep your laundry under control.
Bedroom Chair: While we are talking laundry, you know the chair in your bedroom isn't a place to pile clean laundry. If you take the time to put away your laundry it will help your room look better and cleaner.
You Don't Need To Clean All The Time
You might be thinking that I'm suggesting that you are to clean all the time and that's certainly not what I'm suggesting.
I think I probably do 3 or 4 quick cleaning sessions in a day, the rest of the day is for all the other things I need to do.
I know it's harder when you have little ones at home, but don't spend all day cleaning and not enjoying those precious moments with your children.
There are simple things that you can do that will make your life easier and not harder.
Making Your Bed: This simple tip will change your whole life! When you walk into a bedroom and the bed is made it pulls the eye away from the rest of the room and it can make a room seem more organized and clean.
Everything Needs A Home: There is one more step to this that you might have missed. Not only does everything you own need a home but you also have to put that item away when you've finished with it.
Bathroom Time: If you take the time to ensure that the bathroom is clean before you leave you never walk into a dirty bathroom. Wipe down the toilet, sink and shower after you use it to keep it looking clean for the next person.
How To Keep Your House Neat And Clean
Keeping your home clean and tidy is something that takes practice. You will learn how to do the important cleaning tasks to make your home feel clean.
Learning how to keep things clean is something we all have to do, we have to learn about the products we need to clean and how to use them safely.
There are going to be times when your home isn't clean, decorating is one of them. It makes mess before it looks good.
You have to work with what you are doing and ensure that you feel good about how clean your home is by the end of the day.
Sometimes creating a plan in your planner will help tackle the cleaning that you need to do, make a note of the things that annoy you the most and find ways to fit these tasks into your day.
Don't forget to ask for help from your family, they live there and need to contribute to the cleaning too.
Cleaning Routine: I don't like the idea of a cleaning routine as such, I like to be more flexible but I do know what needs cleaning and when. A clean home does take time and work to get there but it shouldn't rule your life.
Hiding Items: You know what I'm talking about, the letters that come through the door, do you deal with them immediately or hide them away to go through later? I've even heard of people hiding their dishes in the oven so the kitchen looks clean for visitors. All this does is to make you more work in the long-run as you hunt for things that you've misplaced.
The Details: If you make areas of your home look great, those rooms with the most traffic it can help to hide some of the not so often used rooms, that perhaps aren't the best. It's about getting things done in the right order, don't spend hours on clearing out the attic if your entryway is in need of a declutter. Think about spending your time in the right areas first and then moving on to the less visible areas of your home.
Let's Recap…
The most simple thing you can do to help have a clean house is to create simple routines so that you do the cleaning automatically and without thinking about it.
Make sure you have homes for everything and you put things away when you have finished with them. That way it keeps your home tidy and cleaning a tidy house is easier than a messy house.
The final tip must be to clean as you go along. This reduces the amount of cleaning you need to do in one big sweep.
But most importantly keep your home clean to a standard that you are happy with.