Simple Summer Cleaning Tips
If you are after simple summer cleaning tips that will make cleaning your home easier in the summer when the weather is nice and you want to spend time with family or just not spend hours cleaning each day.
I want to show you how you can have an amazing summer and still keep your home clean and tidy. Check out my other articles at How To Get Organized At Home for inspiration and guidance on keeping your home clean and organized, no matter what the season.
There is nothing worse than struggling to keep up with the housework when you really want to be spending the summer doing things that you love and not cleaning.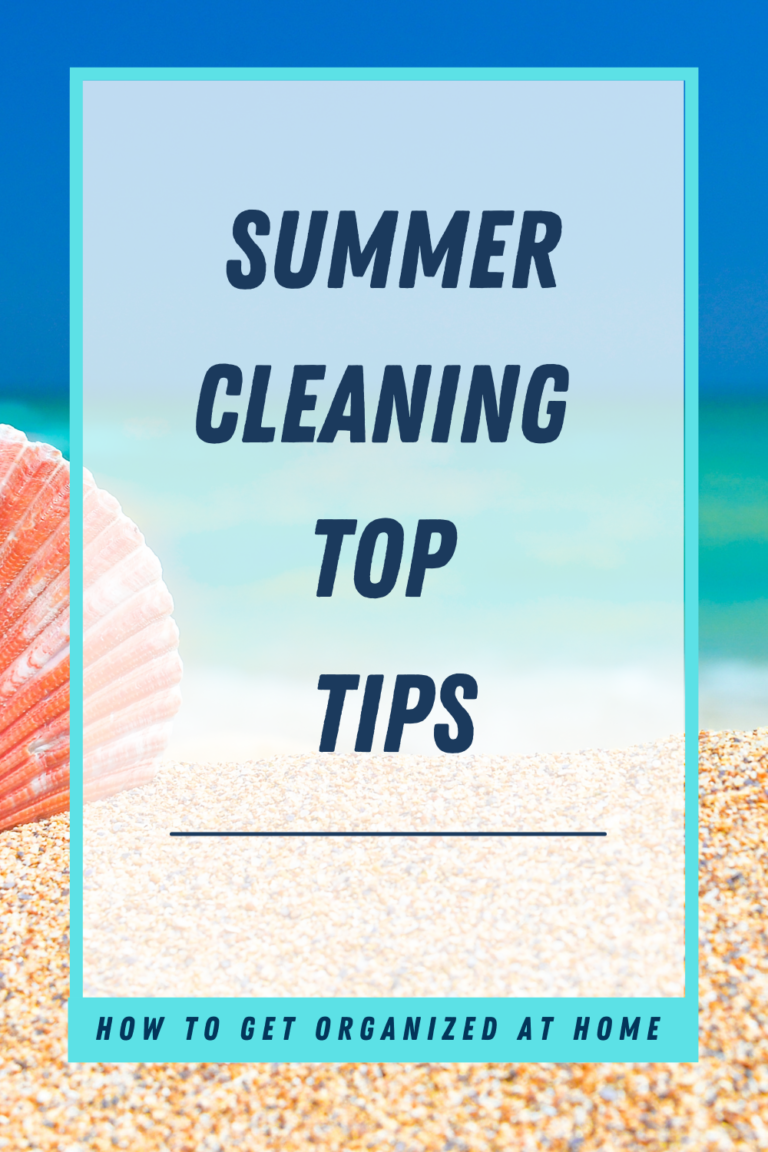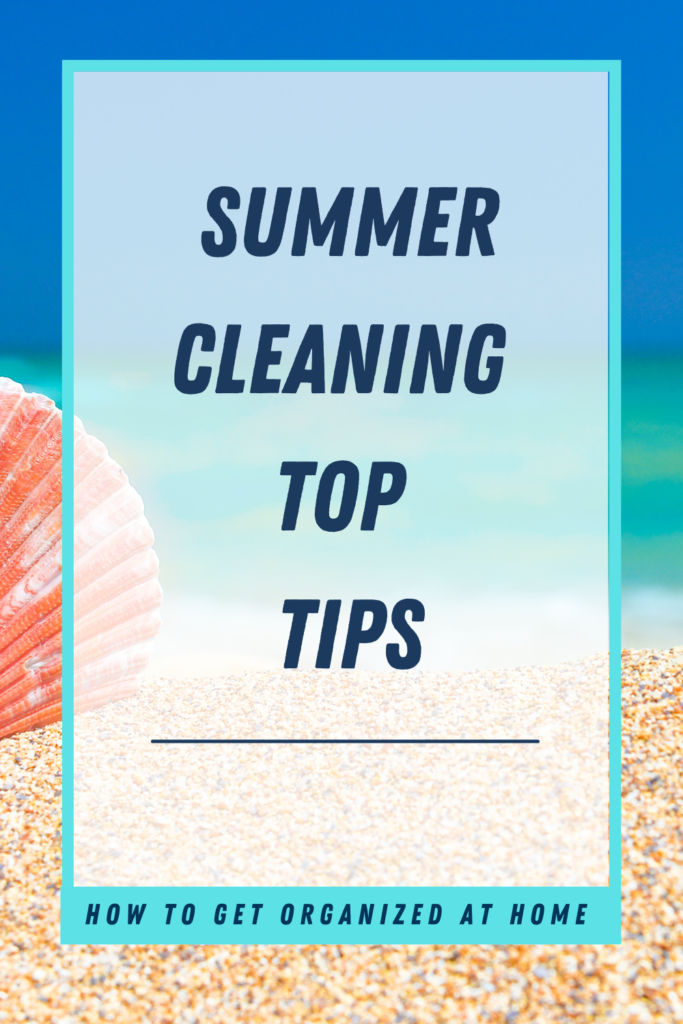 You don't have to be tied to your home, cleaning all day and every day if you don't want to. Find solutions that work for you and your family so you get to spend the time enjoying the summer sun as well.
Summer Cleaning Tips To Help You
When it comes to cleaning in the summer, the best tip is to clean in short bursts but often.
I am for 5 -10 minute cleaning sessions multiple times in the day and this helps to reduce the duration of a cleaning session and make it so much easier to manage.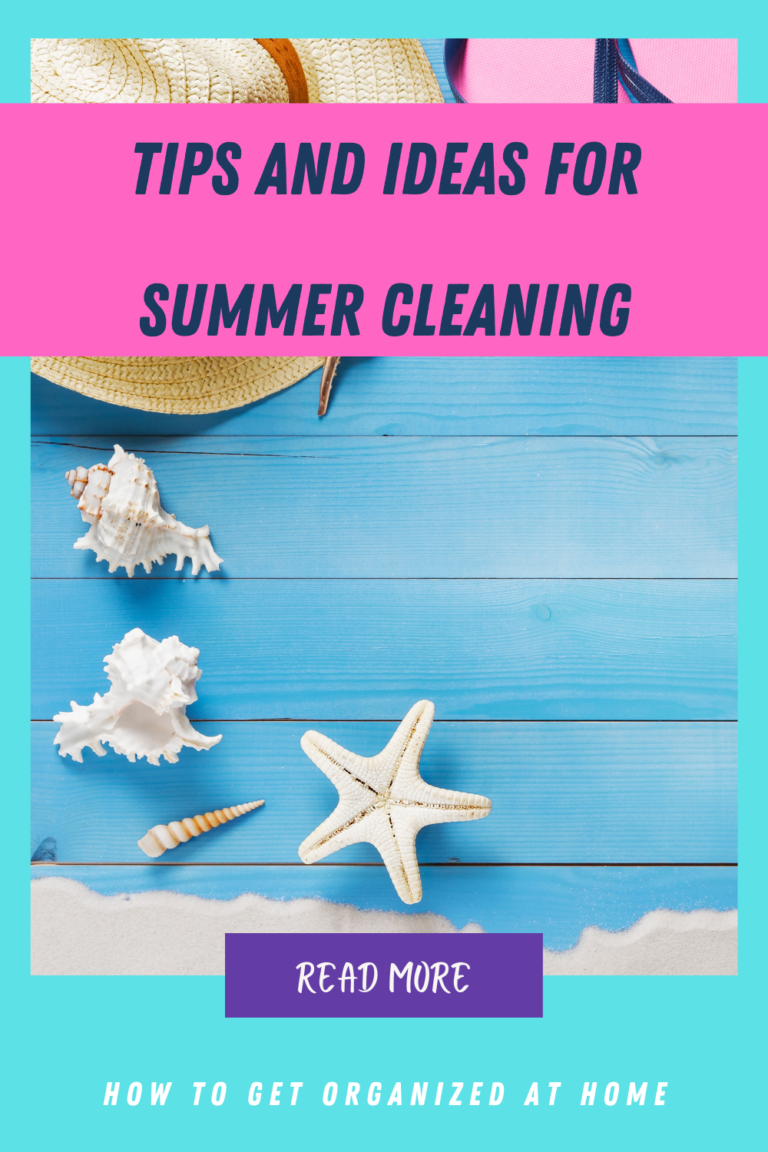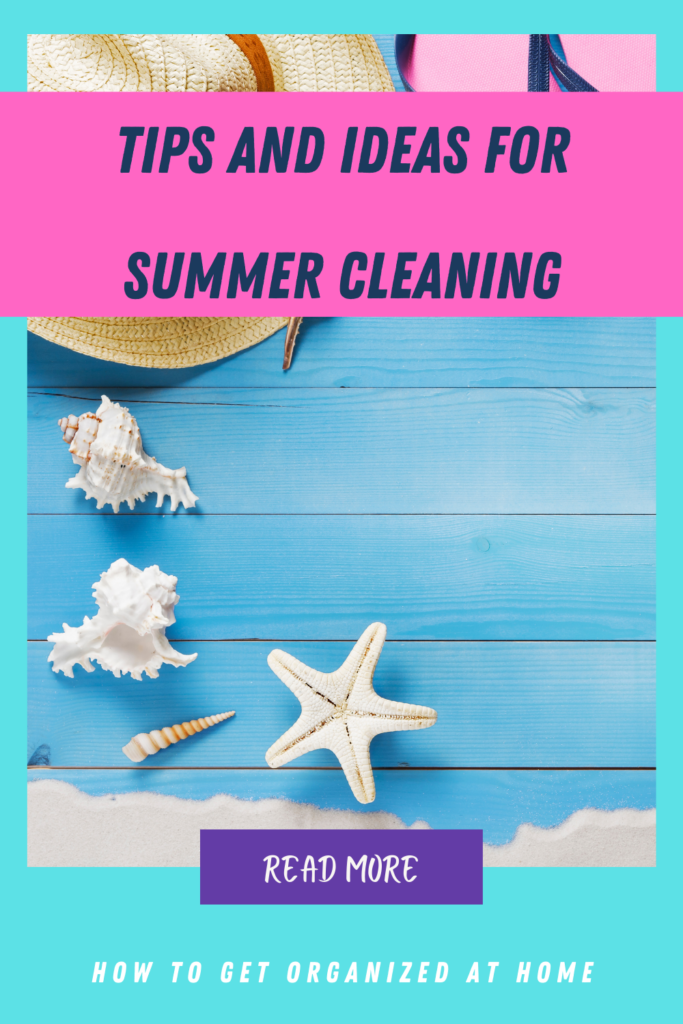 What I don't want you to think is that you don't have to clean, you will unless you are prepared to pay for someone else to do the cleaning.
Perhaps you could get your whole family involved in the cleaning process as this will make it quicker and everyone can spend time enjoying the summer sun.
How Do You Clean In The Summer?
It is going to be something that you will need to work out as everyone is different. We also have different standards of cleanliness too.
Affiliate links are included for your convenience. (This means if you make a purchase after clicking a link I will earn a small commission which won't cost you a penny more!) Click here to read my full disclosure and privacy policy.
I have a very short attention span and for me, I do like short and sweet cleaning sessions. I don't want to spend hours on a project.
So, I have my cleaning routines broken down into really small chunks so I can fit them into my day without me feeling like I'm cleaning all day.
Take the time to look at how you feel when you are cleaning, is it something you prefer to do in one go, or do you wish you can fit it in the fringes of time that you have?
Simple Summer Cleaning Tips
Let's take a look at some different options for cleaning in the summer?
Don't Forget The Summer Fun
When it comes to the summer months, these are the best times for making memories with family whatever the weather.
So, take the time to spend some quality time with family this summer.
Don't overlook the activities that you can do in the shade or indoors when it comes to the summer. You don't want to get burnt and it's important to take care of your skin and that of your children too.
Creating Cleaning Habits
The best thing you can do is create cleaning habits that you are able to do automatically. It might be at certain times of the day or it could be triggered by an event.
Whatever you use make sure that you have tasks that you do at these different points of the day.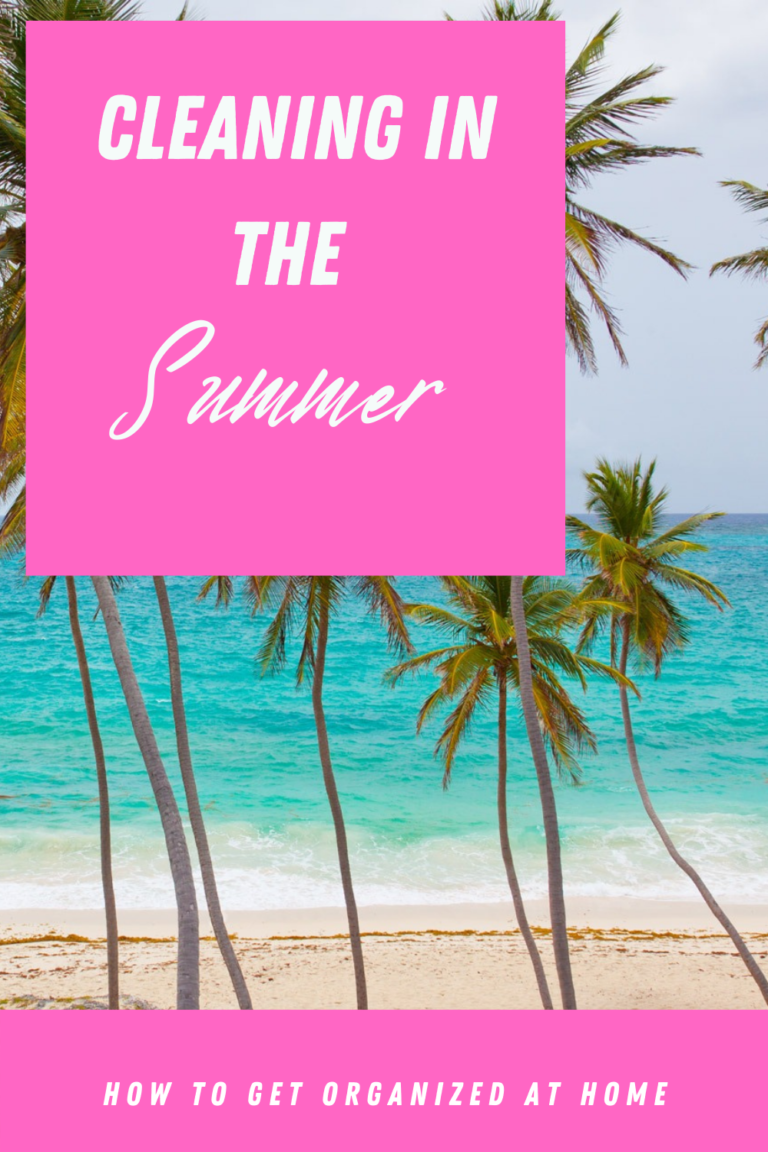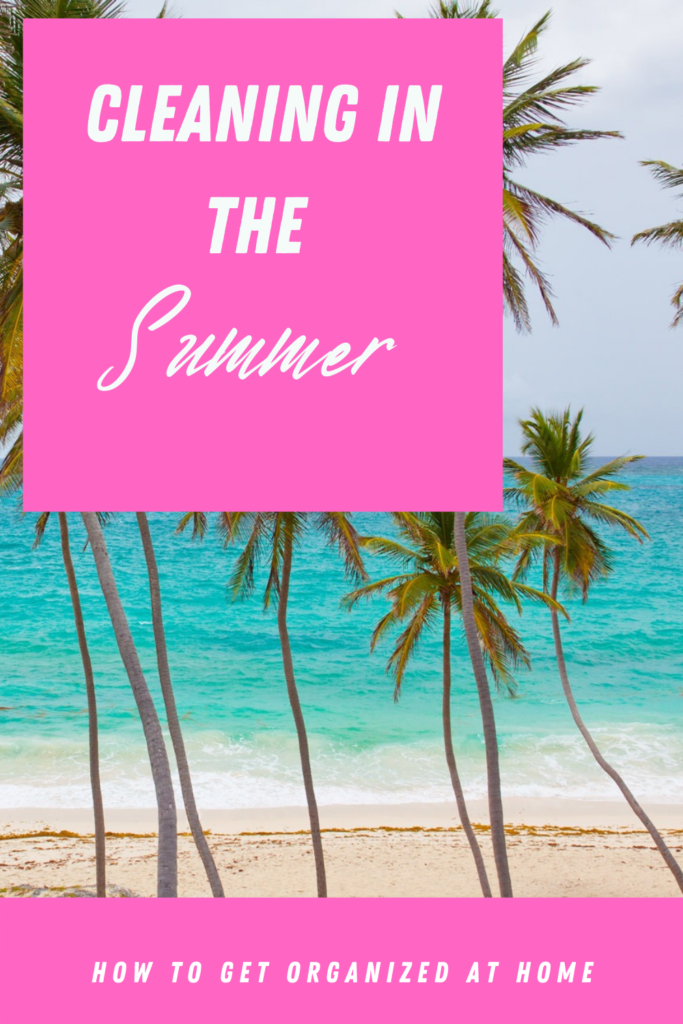 This will help you create those habits that will make cleaning your home feel easy and you won't need to spend hours cleaning because you will be cleaning without thinking.
This is the best type of cleaning for me!
Why Do You Clean In The Summer?
It's important to have a clean home all year, just because the sun is out, doesn't mean that you don't need to clean your home.
If anything, in the summer it's more important than ever to clean.
More insects about and you don't want to have new visitors setting up home
There is more dust from pollen that is brought into your home on clothes or just with windows open.
When it's hot people sweat and you don't want these sweaty clothes sitting around they will attract mold and will smell too
These are just a few examples of why cleaning your home is important in the summer as any other time of the year.
Cleaning Resources To Help You
Don't worry there are loads of resources that you can use to help you get your cleaning under control in the summer months.
But are there other products that can help you too?
Whatever you decide to do this summer with your cleaning check out my daily cleaning checklist to help you with the tasks you need to do.