10 Top Tips For A Clean Bathroom
Are you fed up with cleaning the bathroom and wonder what are the top things that should be cleaned? Check out this list of the 10 top tips for a clean bathroom.
It's not about deep cleaning bathrooms daily it's about keeping your bathroom looking clean so you don't have to do daily deep cleaning.
It's about keeping the appearance of the bathroom clean, this helps give the impression that it's clean and it means it's company ready at all times.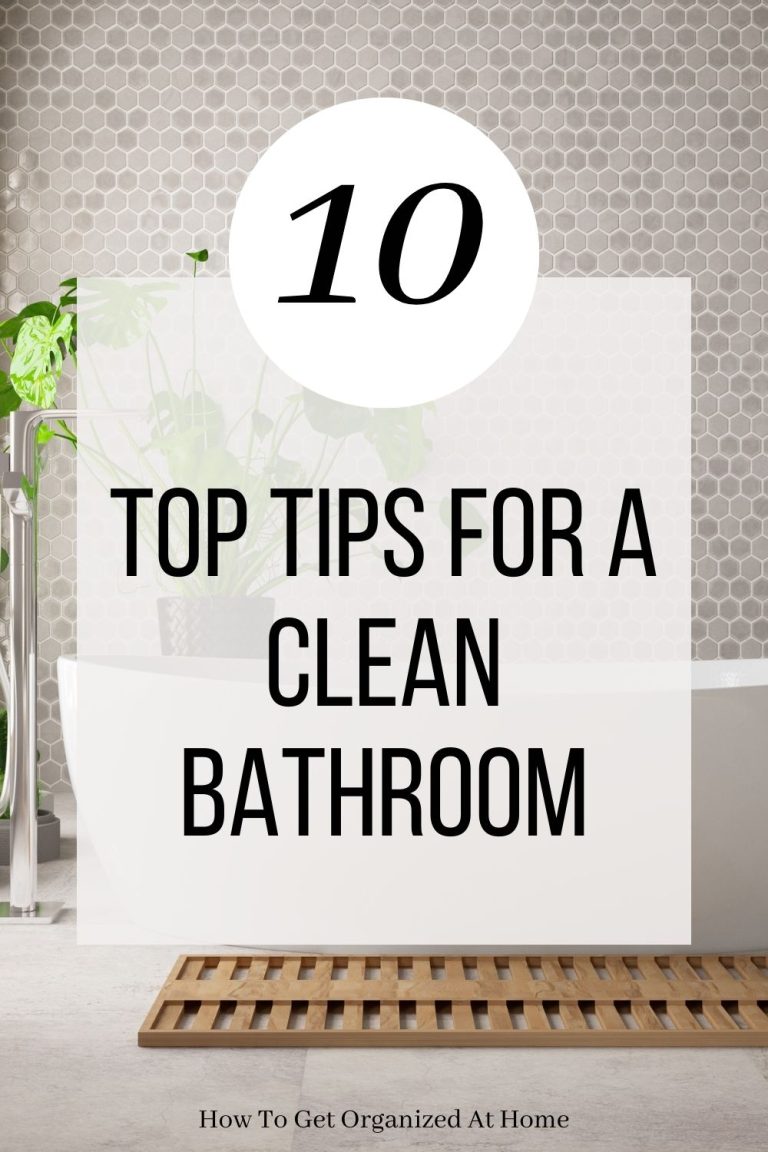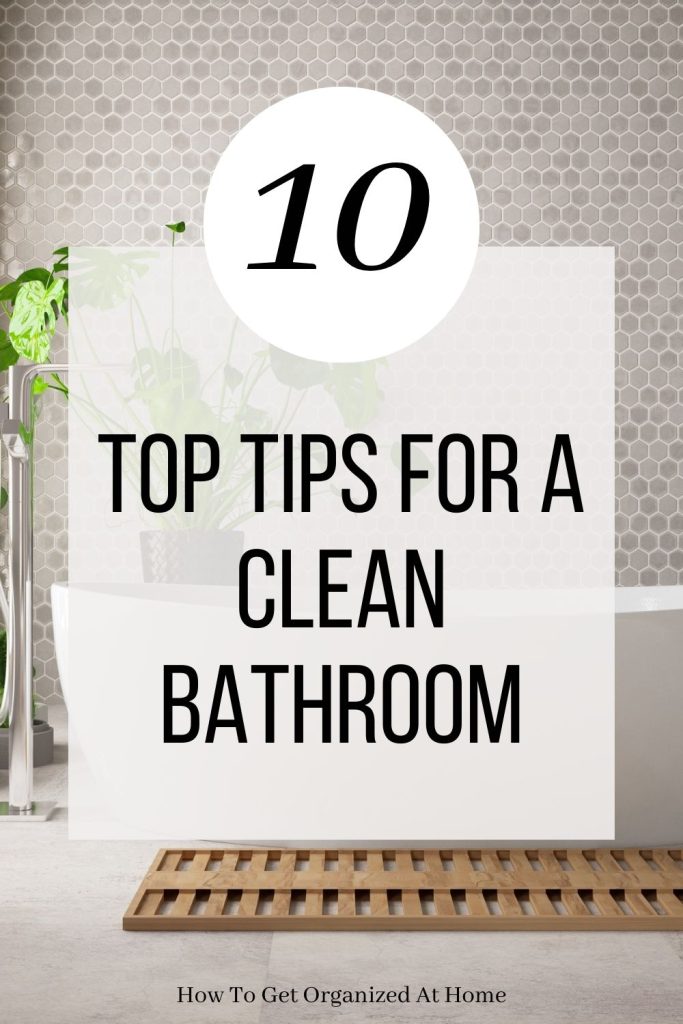 Let's look at what you can do so you can make your bathroom look cleaner without spending hours a day cleaning.
Affiliate links are included for your convenience. (This means if you make a purchase after clicking a link I will earn a small commission which won't cost you a penny more!) Click here to read my full disclosure and privacy policy.
1) Clean Toilet Daily
The most important area in your bathroom to clean is your toilet. Daily cleaning is the best option for making sure that it's clean and smell-free. The more you clean, the quicker it is to keep it that way.
How to clean your toilet depends on what you prefer to do, here is a natural way to clean your toilet.
Using a toilet brush is something I have only recently started recommending and that's because of the new silicon toilet brushes.
2) Bathroom Sinks Need Daily Cleaning
Do you keep your bathroom sinks clean? A quick wipe around your sink after each use will keep it looking clean and can also prevent the build-up of any limescale from standing water.
I like the bathroom Ecloth for cleaning, it's thick and it feels like it's doing what it's supposed to do.
3) Clean Mirrors
Clean mirrors shine and look amazing when kept clean. They can brighten up a bathroom as they reflect light back into the room. Cleaning your mirrors is easy, use the Ecloth window cloths, which use just water, and then polish them with a polishing cloth, also by Ecloth.
If you want you can check out my article on better window cleaning.
4) Descale Shower Heads
A clean shower head is a must, you don't want to see limescale or mold on a shower head as you step into the shower. Not only does it look unsightly but the risk of mold spores and germs falling onto you increases and this isn't good for your health.
The best way to clean shower heads is to put your shower head in a plastic bag with white vinegar this will dissolve the limescale in no time.
5) Clean Tile Grout
Keeping the tile grout in your bathroom clean has an immediate effect on how the bathroom looks, not only to you but guests too. Cleaning the grout is easy to do with a grout brush and cream cleaner.
Grout can easily get grubby quickly, keeping on top of your grout can prevent mold from appearing which is then more difficult to treat.
6) Scrub Out That Bathtub
Even if you don't use the bath often keeping it looking clean is key and this could just mean wiping it out so it doesn't look dusty. If you do use your bathtub, cleaning is even more important, no one wants to sit in a dirty bath.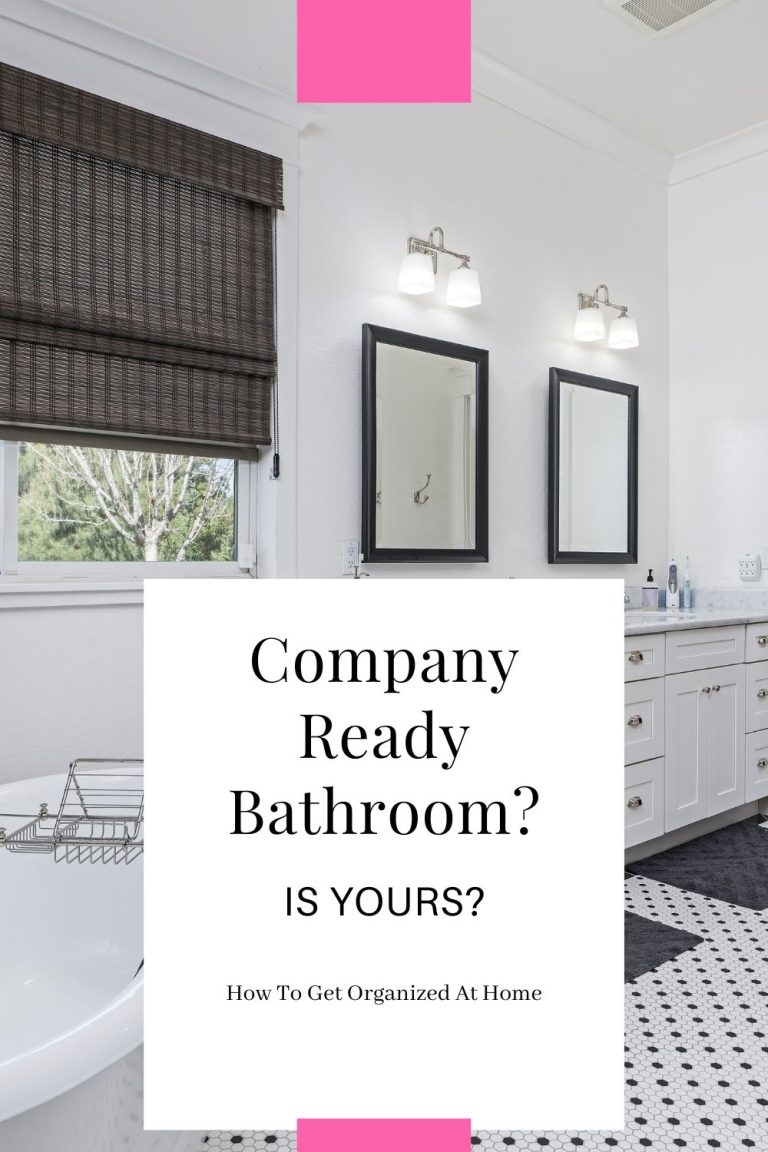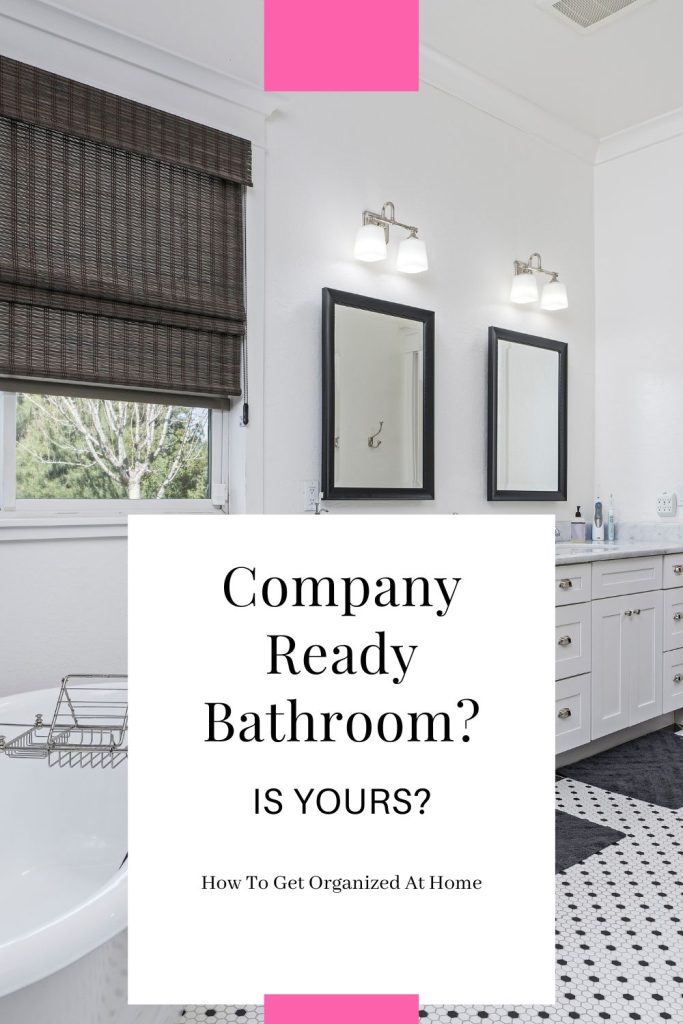 If you struggle with bending down to clean the bath this long-handled brush is great for cleaning the bath without causing back ache.
7) Shower Glass Needs Cleaning
If you have glass for your shower door, you need to keep on top of this if you don't want it looking misty and covered in limescale deposits.
Don't be discouraged, but little and often works great with glass.
The best thing for limescale on your glass is to use cream cleaner in small circles with a non-scratch sponge like a Scrub Daddy. Remember to rinse off the product.
8) Clean Those Floors
Cleaning floors is essential as it reduces the chance of accidents on wet floors. A quick mop with an E-cloth mop is all you need to do to keep on top of the floors. You can then do a deep clean once a week or once every other week.
For the deeper cleaning of the floor, I love to use this spinning mop. It pulls out a lot more water than just wringing it and this means your floor doesn't get so wet and dry quicker.
9) Empty Trash / Bins
You don't want to walk into a smelly bathroom because the trashcan hasn't been emptied. I don't actually keep a trashcan in my bathroom so that's one less job I have to do. It means that if someone needs to put it in a trashcan they have to take it with them.
Check out this article on the reasons for cleaning your bins.
10) Keep Those Towels Fresh
Musty towels can smell and that means it makes your bathroom smell. Keep your towels fresh, replace hand towels regularly, and remember not to use fabric softener when washing towels.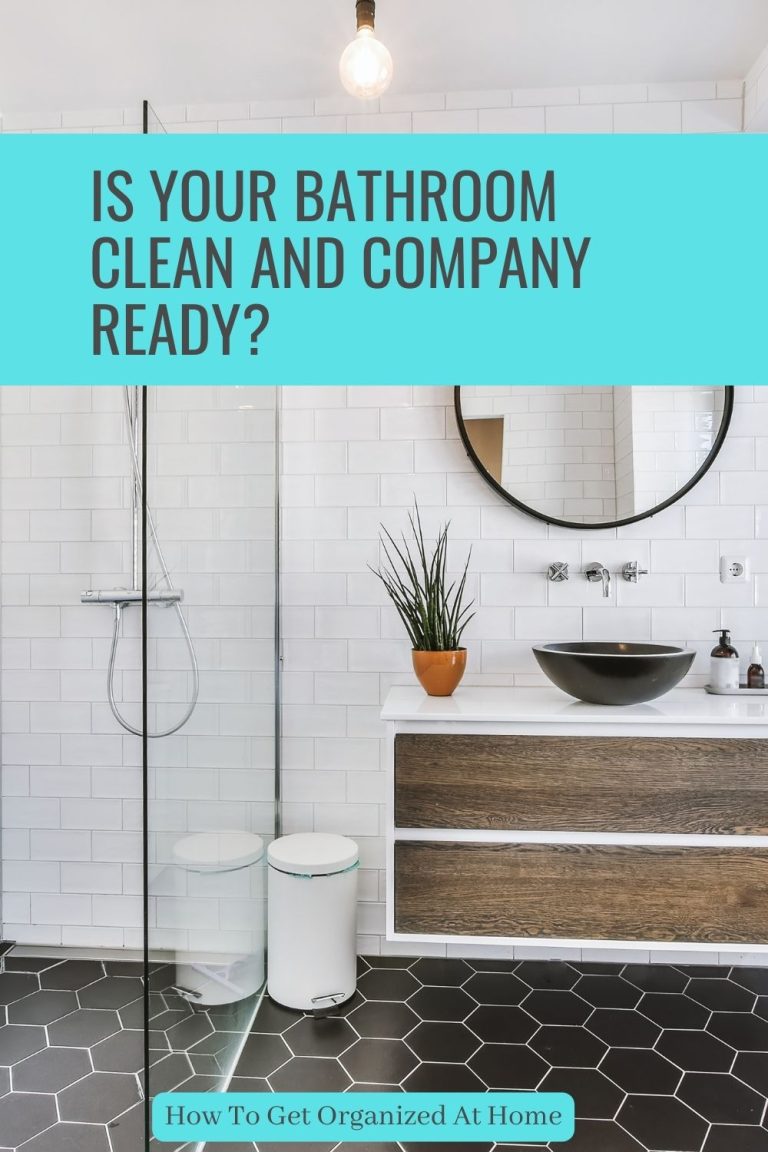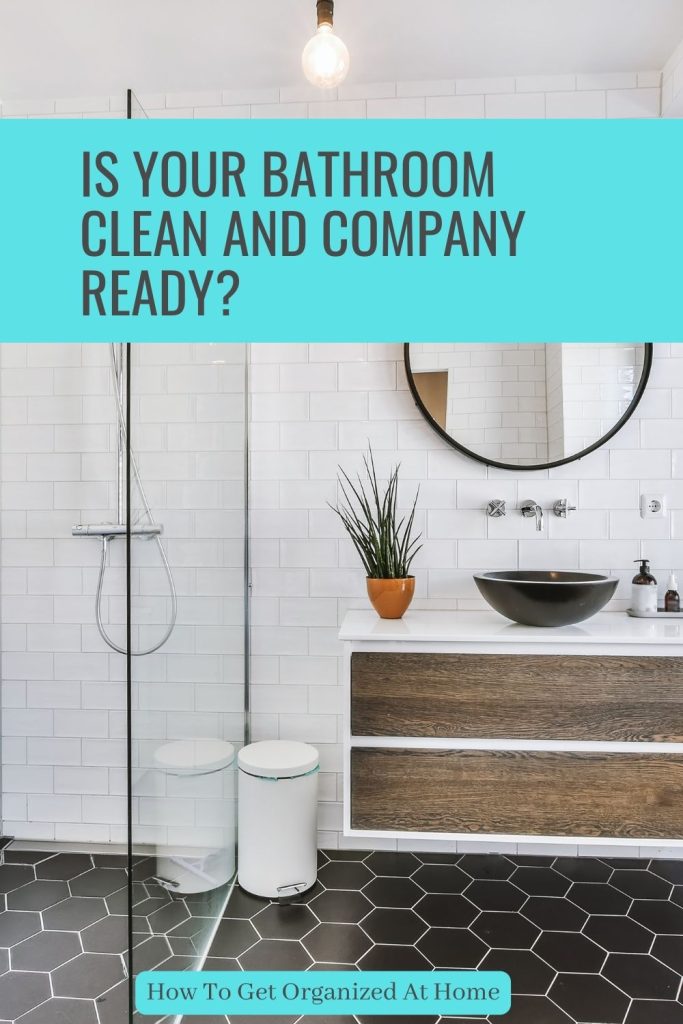 Bacteria can grow in damp towels, if you want to wash them less then you might consider using towels that have embedded silver in them. Silver is a great product that stops germs and bacteria from growing.
Having silver-infused towels means less washing because the bacteria and germs won't be able to grow meaning they won't smell and can be used longer between washes.
More Bathroom Cleaning Resources
Keeping your bathroom looking clean and fresh doesn't have to be hard, it also doesn't have to take you hours either.
Look at what you need to do, write a list until you have those tasks memorized and you will be surprised how good your bathroom looks.
Check out these articles for more bathroom cleaning tips.