Don't Be Cleaning Mold With Bleach
If you have mold in your home seriously don't think about cleaning mold with bleach, just don't do it. Bleach doesn't kill mold, it's that simple.
Check out these mold removal tips that will help you actually remove the mold in your home and not make the situation worse. There is nothing more annoying than spreading mold around your home.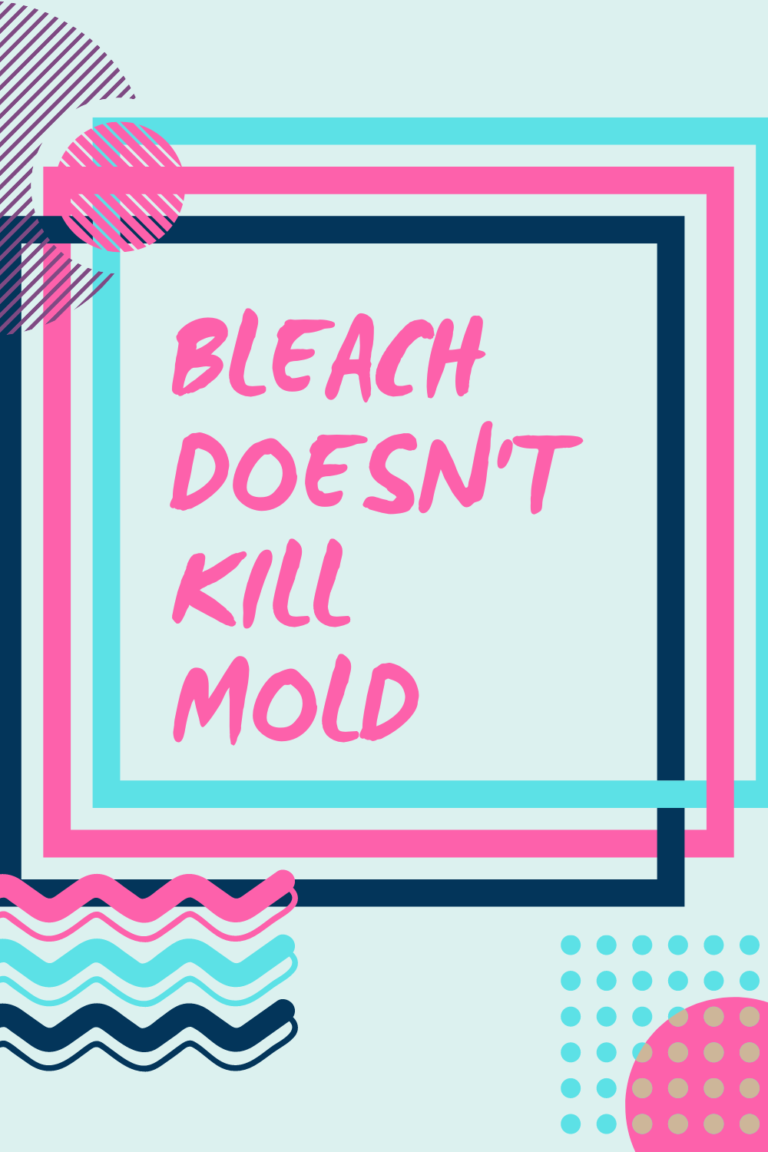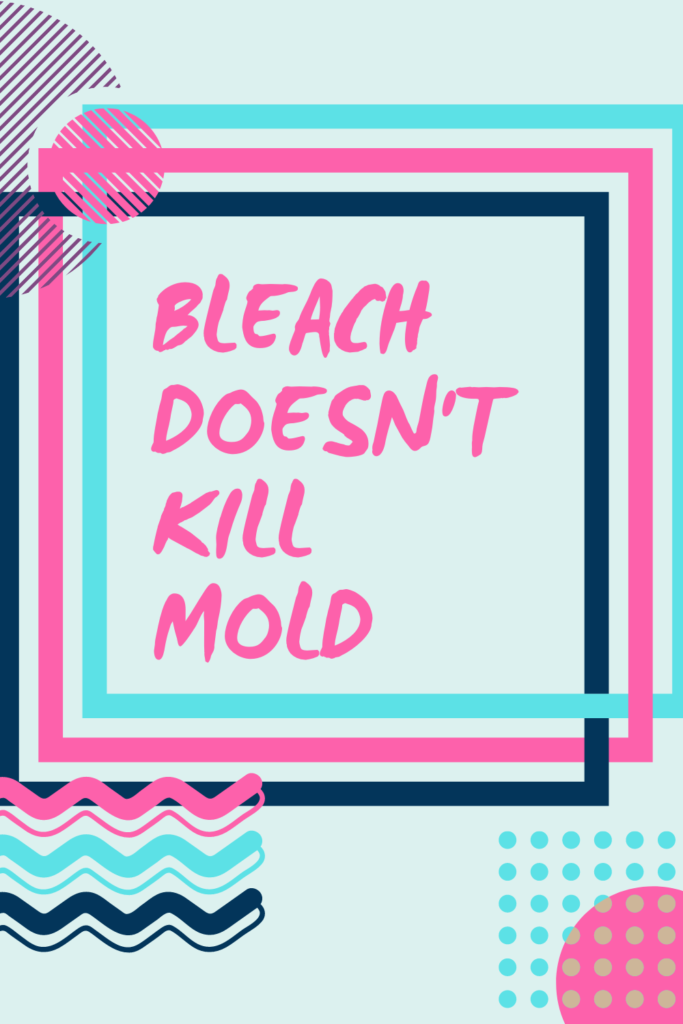 If you have mold, do not clean it with bleach.
It won't kill the mold and this will mean the mold will reappear very quickly.
Cleaning Mold With Bleach
This is simply not something you should be doing at all as it's not going to kill the mold. If anything it has the potential to spread and release spores into the air which will mean more mold.
Affiliate links are included for your convenience. (This means if you make a purchase after clicking a link I will earn a small commission which won't cost you a penny more!) Click here to read my full disclosure and privacy policy.
Choose a product that is going to kill the mold like tea tree oil and sort out the mold the first time every time.
Related article: How To Kill Mold Without Bleach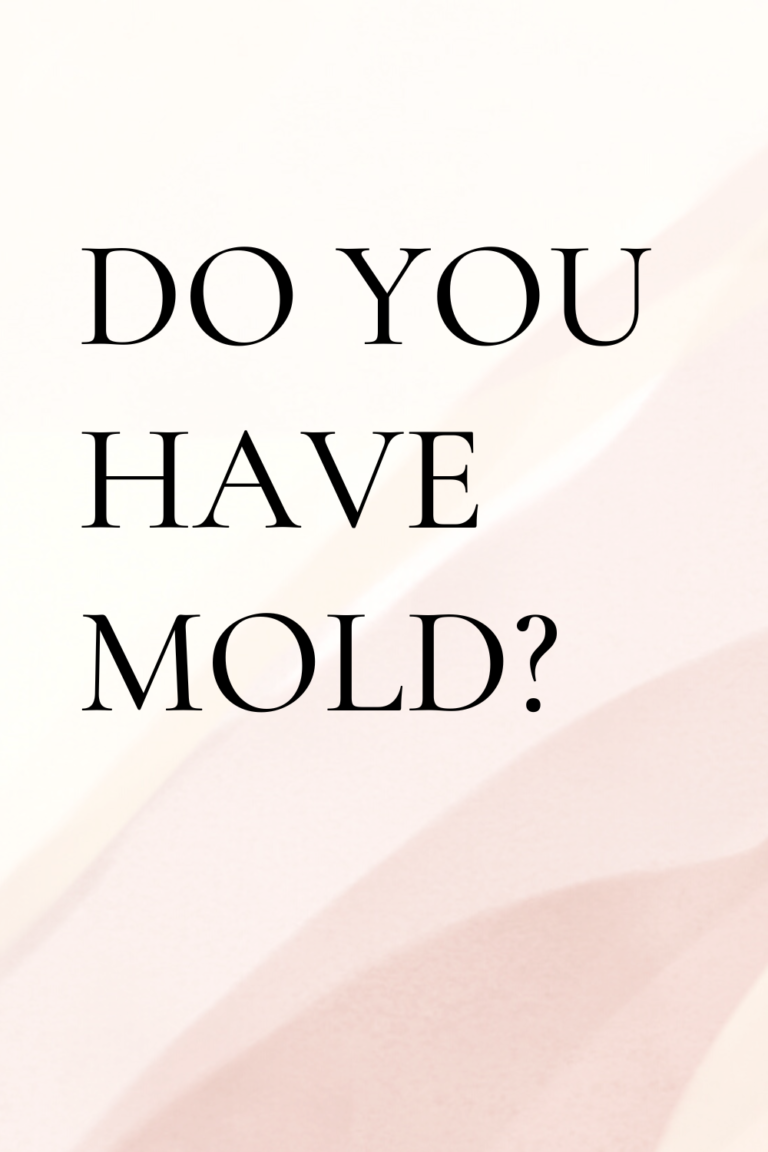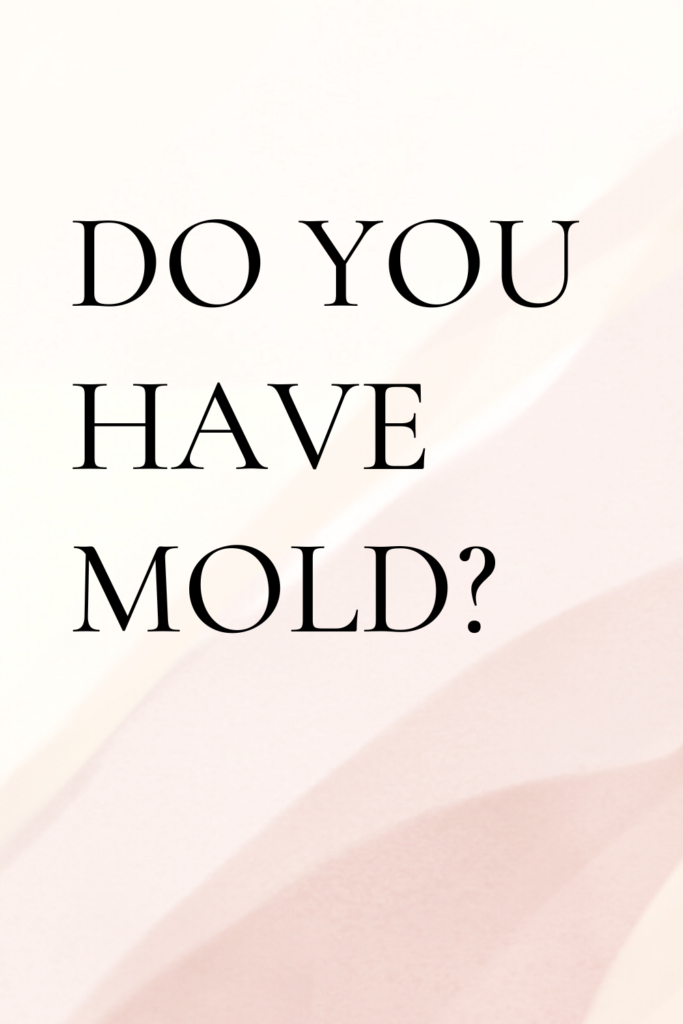 If you are using Body Shop get your Tea Tree Oil here.
Does Bleach Kill Mold
The simple answer is no, it's not able to penetrate to the root of the problem and this means that there are going to be roots left that will quickly regrow.
So, what should you do? Use a product that's going to kill the mold from the root up and this will prevent the mold from just regrowing.
This is why I recommend using tea tree oil it kills the mold dead and this means for mold to regrow there a new colony would need to have set itself up in the exact same spot.
Typically, this means you've not addressed the problem and taken action to prevent mold from growing.
Related article: Will Bleach Kill Mold?
Why Do I Have Mold?
There sometimes is a simple answer and other times it might need more investigating.
The simple answer is you aren't letting airflow through your home. This is simple, open a window or two. Invest in some sort of extraction there are a few different options here:
The other reason is a problem with the building itself. You might have leaky guttering which is making the walls damp.
Damp is the ideal home for mold and it's why you often find mold in kitchens and bathrooms because of the dampness there.
Are Your Drying Laundry?
If you are drying laundry inside without opening a window this can cause dampness. You are extracting the water from your clothes into the room. It has nowhere to go and therefore the room becomes damp.
This dampness can lead to a mold outbreak.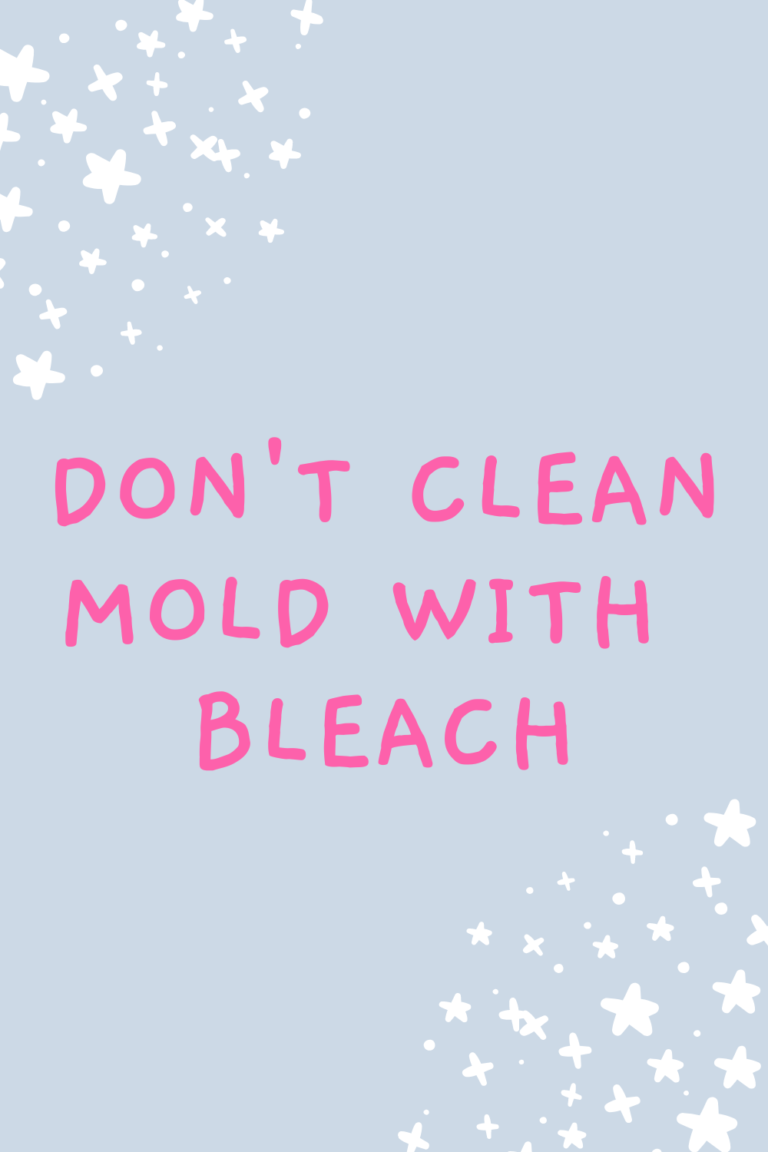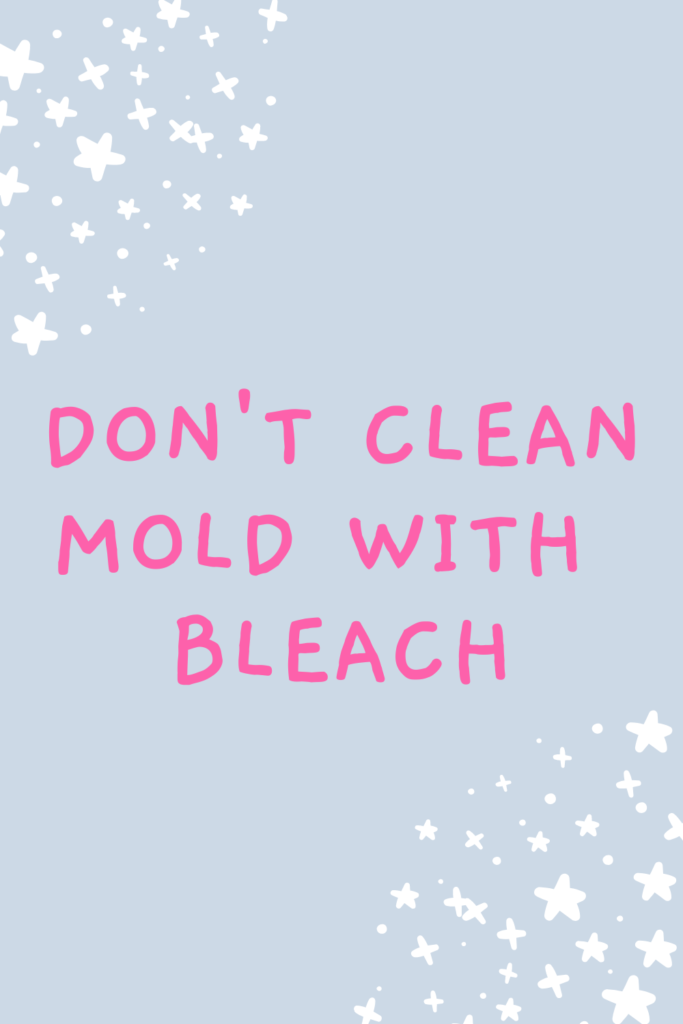 If you have to dry clothes indoors either open a window or have a dehumidifier on to absorb all that extra moisture.
If you let it sit in the room this will cause a problem.
Why You Should Never Clean Mold With Bleach
There is so many reasons and the main one has to be that it doesn't kill mold so what's the point in using it?
It's like using something that is totally inappropriate to clean any aspect of your home and expecting results that just won't happen.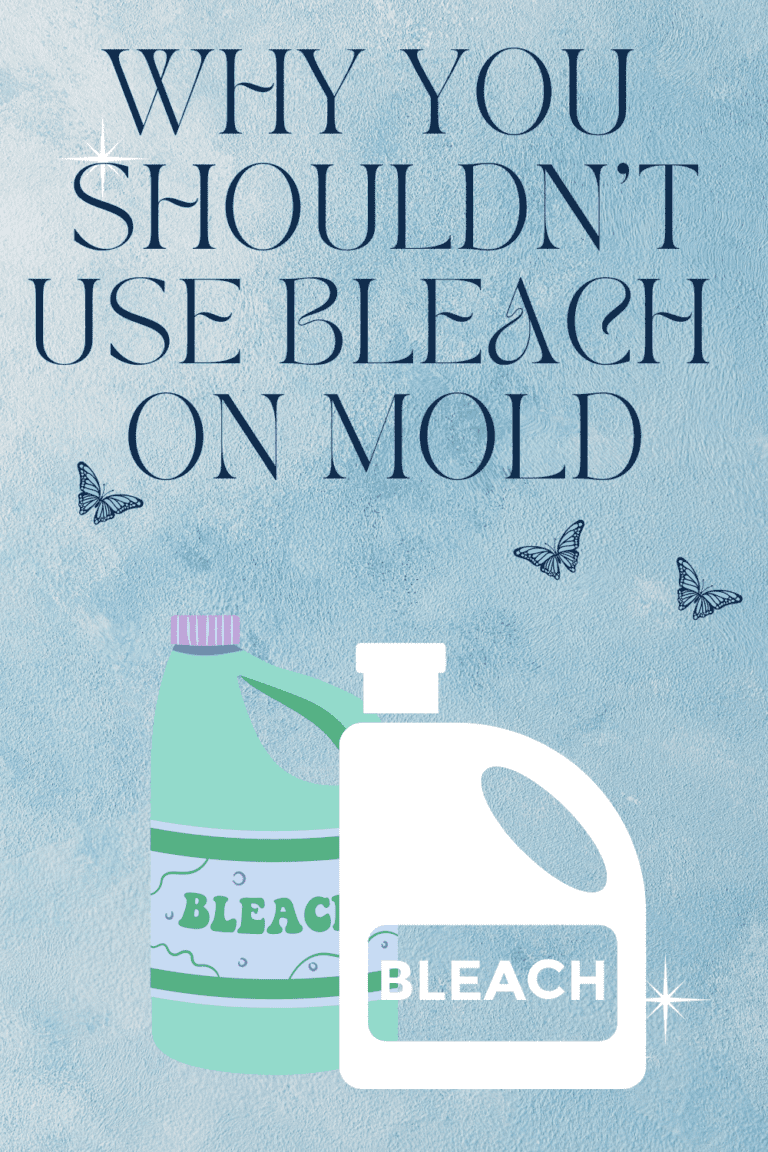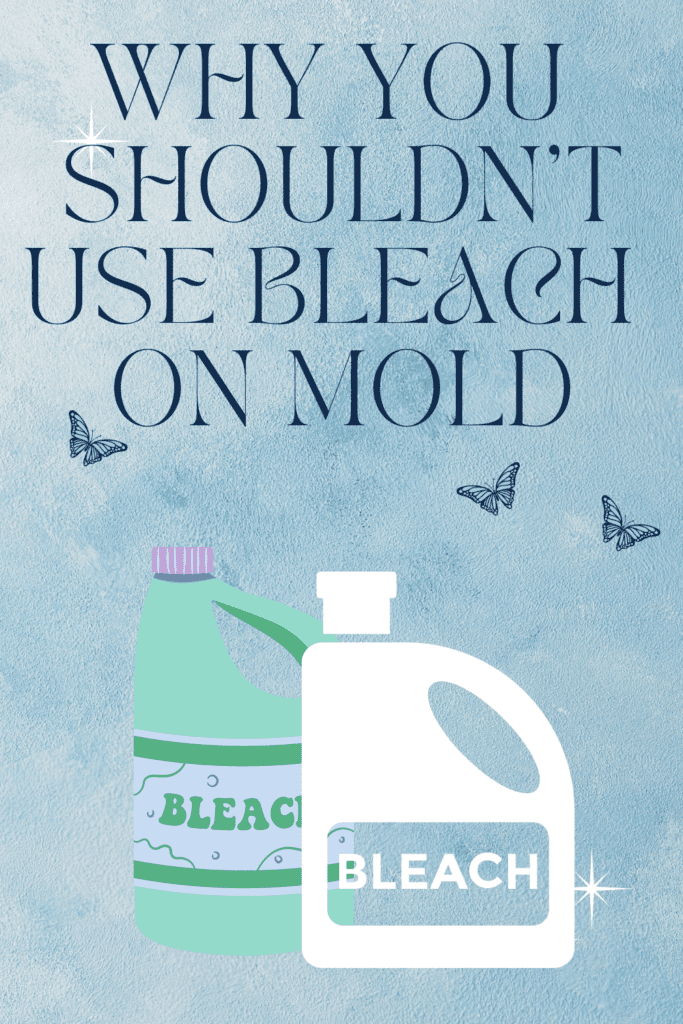 This is why I don't recommend cleaning mold with bleach you are just wasting your time because the mold isn't going away.
The color may disappear and that's about all you are going to get from cleaning mold with bleach.
What Should I Use To Kill Mold?
This is the question that I love because I get to tell you what you should do to kill the mold in your home.
It will kill the mold to the tip of the roots and this means that it won't just grow back it will be gone for good and that's the most important thing to consider.
This is why I recommend tea tree oil for killing mold around your home. Mix 1 teaspoon of tea tree oil with 1 cup of water and use this to kill mold in your home.
If you love The Body Shop buy your Tea Tree Oil here.
Why Use Tea Tree Oil
The simple reason is that it kills mold, you are not adding chemicals to your home which could potentially cause your family harm over long-term use.
The more natural products you use to clean your home the fewer chemicals you are exposing your family to and this is important, not only for their long-term health but the health of your pocket too.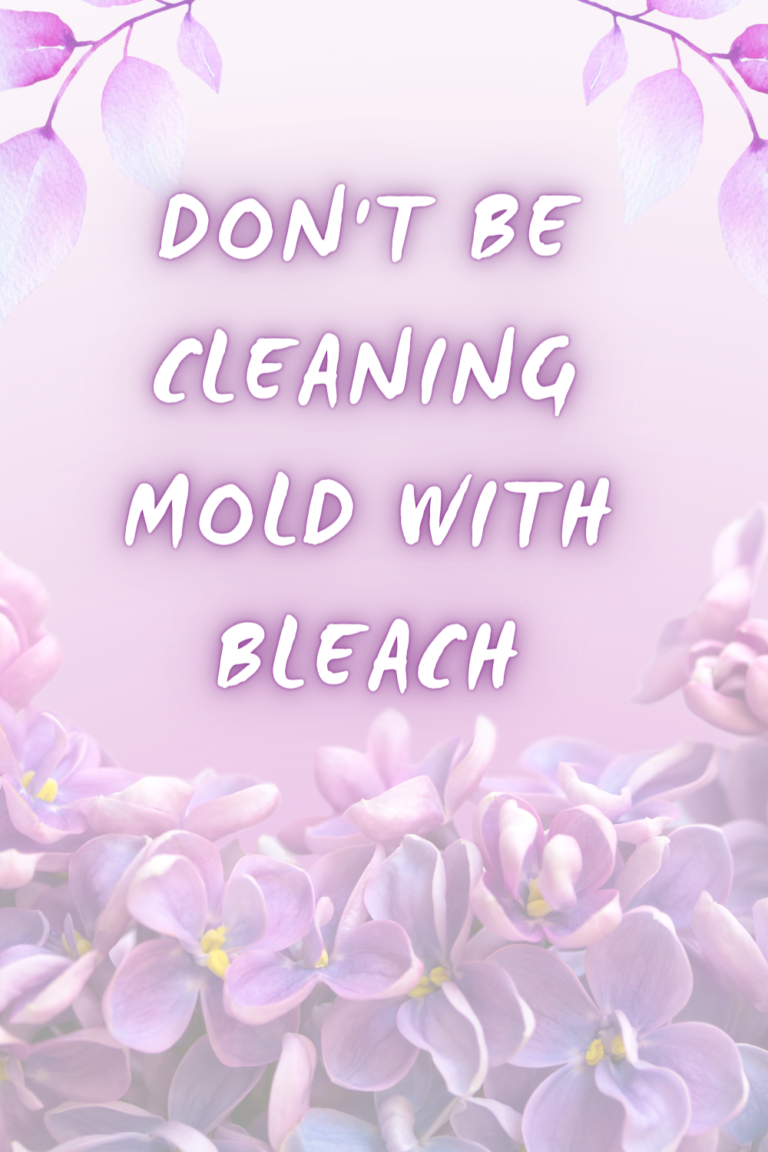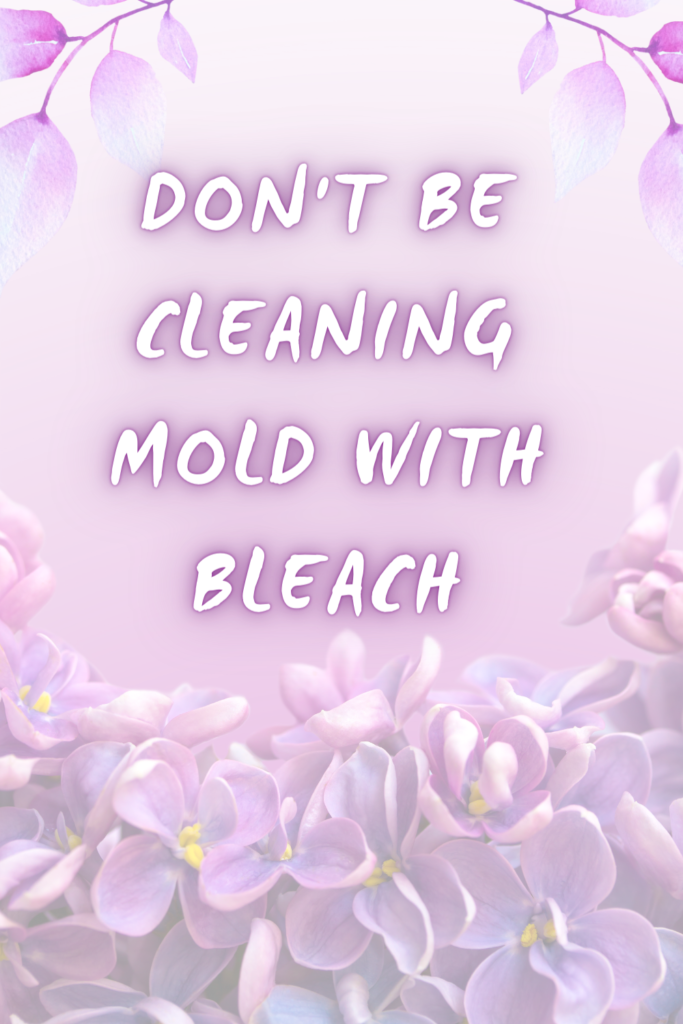 If you are repeatedly buying products that are bleach based for killing mold you are spending money when you don't have to.
One small bottle of tea tree oil is going to last you a lot longer than a bottle of spray that isn't getting to the root of the problem.
More Mold Resources For Your Home
If you are struggling with mold in any room of your home then you need to check out these resources that will help you get rid of mold once and for all.
Don't forget to grab your free printable to keep track of the mold in your home.