What Are The Benefits Of A Clean Bathroom
The benefits of a clean bathroom are not only for the appearance of the room but also for your health and well-being.
Let's explore the benefits in more detail looking specifically at the aesthetics, your family's health, and the well-being of everyone who uses your bathroom.
Deep cleaning bathrooms isn't just for the aesthetics there is more to this than just how your bathroom looks.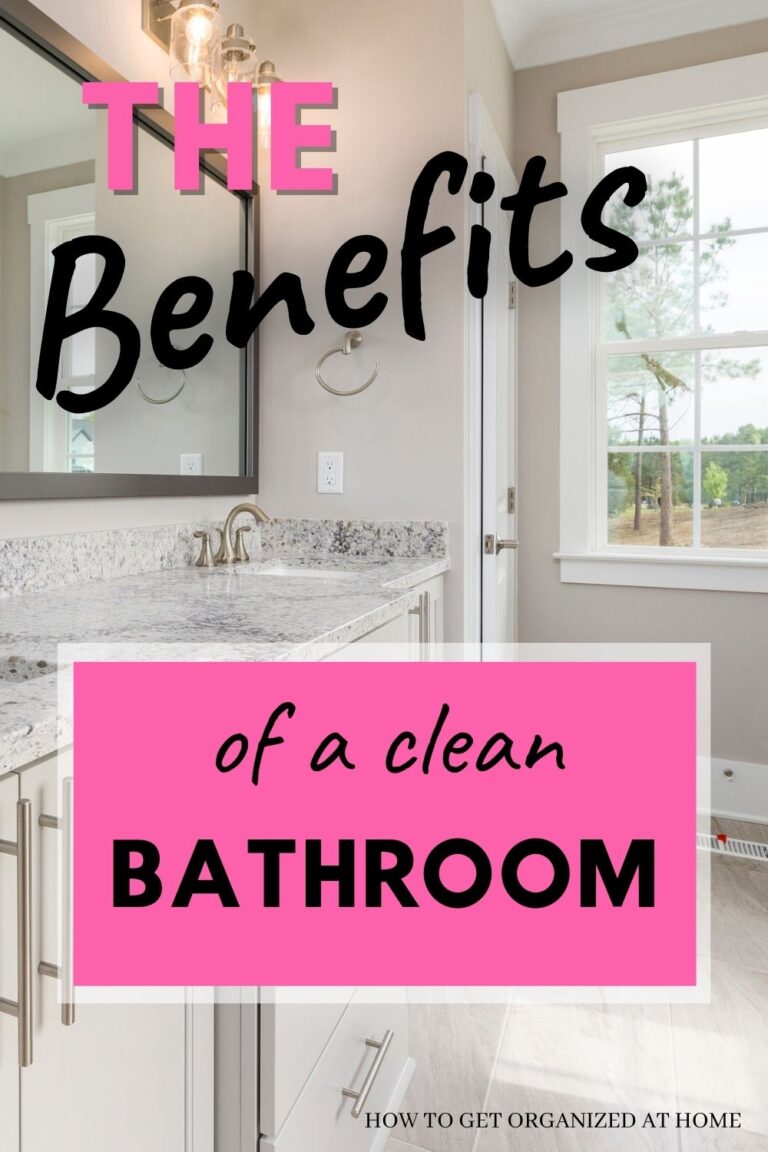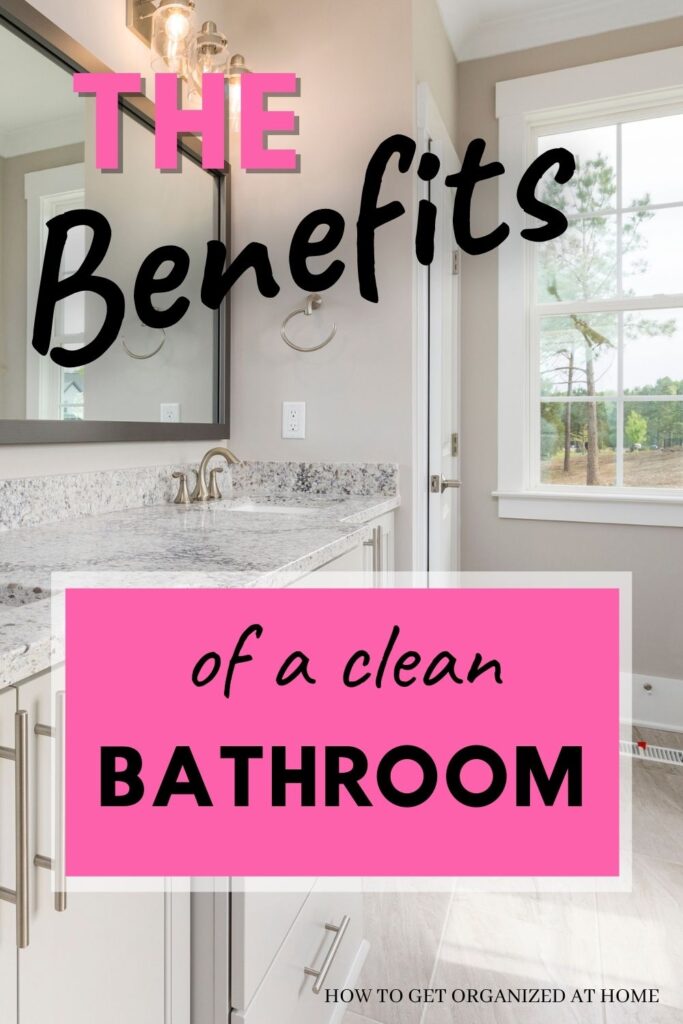 But more importantly, we need to consider the benefits to our lives and our health of having a bathroom that is cleaned and maintained to a reasonable standard.
The Benefits Of A Clean Bathroom
I think one of the most important things to consider is having your bathroom company ready at all times.
You don't want anyone to consider that your bathroom isn't an appropriate place to use?
Not only is this embarrassing for your guests but it could affect your relationship going forward.
Keeping your bathroom clean and company ready doesn't have to mean cleaning it constantly throughout the day.
Teaching those family members who use the bathroom to leave it in a state that is pleasant for the next person to use.
Maintaining Your Bathrooms Appearance
As with everything in life, if we don't look after something then it will start to look dirty and unkempt.
This isn't a look that will add value to your home, you won't want to allow guests to use the bathroom.
You might also feel ashamed of how it looks. Keeping your bathroom clean and fresh will make your home more attractive, and it will give you a sense of pride in your bathroom.
You might mention that it's outdated, but that doesn't mean that you shouldn't clean it and keep it looking good.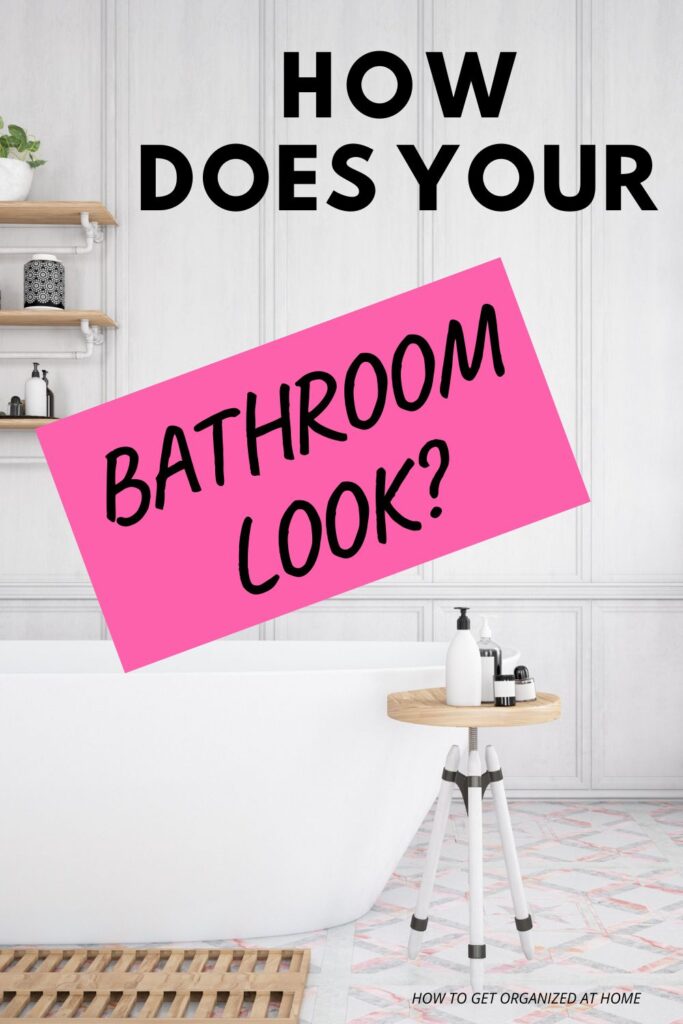 How your bathroom looks will affect how you feel when you use the bathroom and that's not good for you either.
Affiliate links are included for your convenience. (This means if you make a purchase after clicking a link I will earn a small commission which won't cost you a penny more!) Click here to read my full disclosure and privacy policy.
Must-Have Resources For A Clean Bathroom
When it comes to cleaning a bathroom there are a few products that I think are essential for helping you keep your bathroom clean.
Hygiene Reasons For A Clean Bathroom
Having a clean bathroom is essential for hygiene reasons, it can prevent the spread of germs and bacteria.
As we all know after living through Covid, keeping our hands and clothes clean was important in protecting us from this germ.
Having a clean bathroom can help to protect your family from the germs and bacteria that are present on our hands and bodies and not something we want to spread via a dirty bathroom.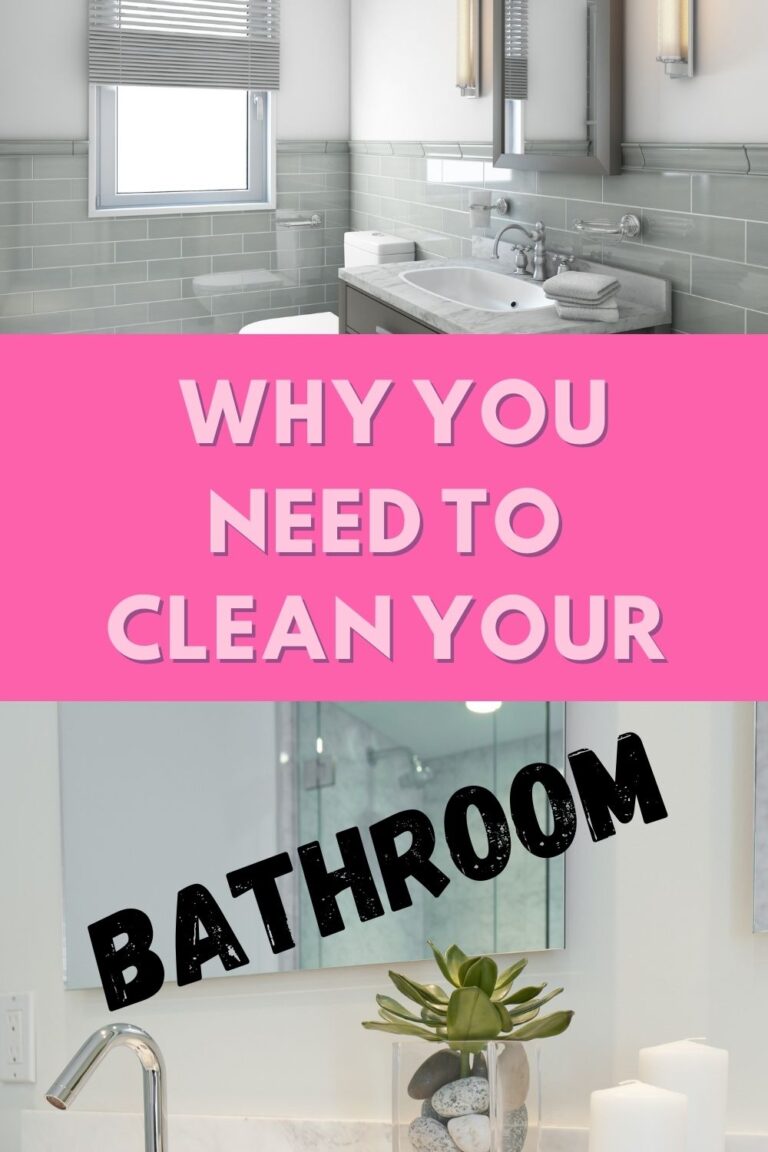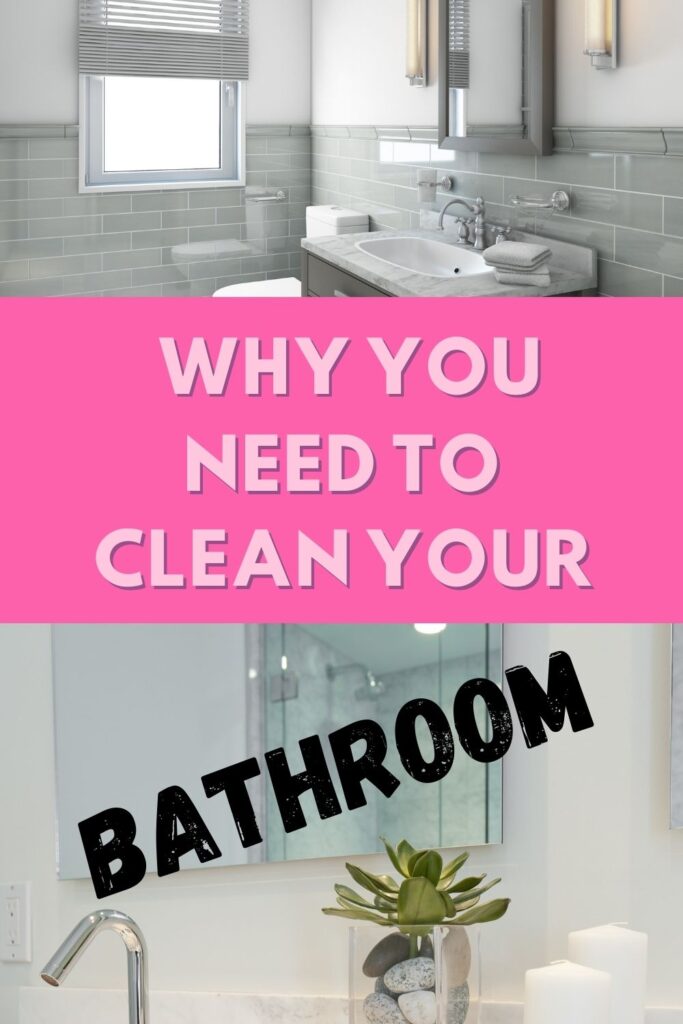 These germs and bacteria can make you sick and unwell, keeping your bathroom clean are going to reduce the chances of spreading anything that we don't want to.
Health Benefits Of A Clean Bathroom
If you go into a dirty bathroom, often the first thing you notice is the smell. If that is bad you are going to look for the areas that are dirty.
So, the first thing we smell is giving us a bad impression of the bathroom, if then it is dirty this could mean the potential of getting ill from the germs and bacteria that are lurking in this dirt and grime.
Our health is important and using a bathroom that isn't clean and kept clean means you are risking your health every time you use it.
Germs and bacteria can hide in the towels, on the taps that we touch, on the light switch, and even on the door handle. If we put our hands near our mouths we are transferring those germs and bacteria into our bodies and potentially risking our health taking a turn for the worse.
Safety Concerns For A Dirty Bathroom
If your bathroom is dirty and not clean the risk of injury can increase.
Slips, trips, and falls can occur when we aren't taking care of the environment that we are in.
If we don't notice that the sink is leaking, or the floor mat is really wet and has made the floor slippery, falls can happen.
But what if we didn't notice a leak and it was damaging the floor to the point it's unsafe to walk on?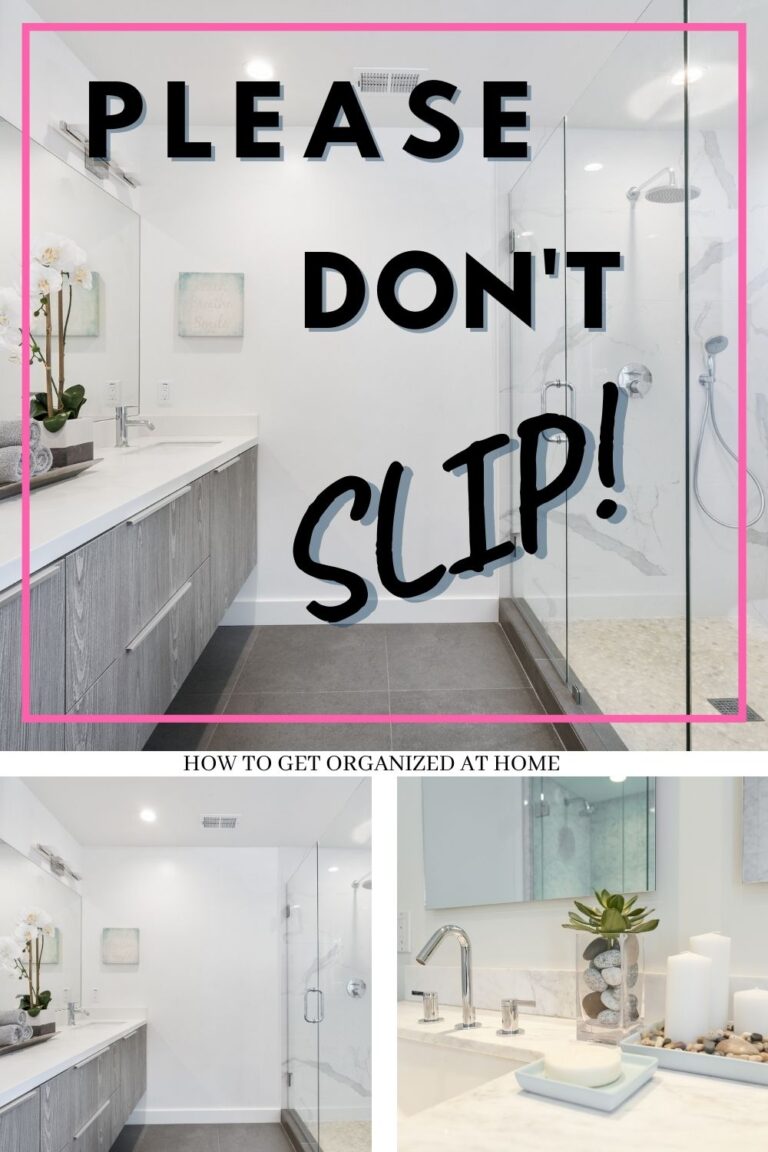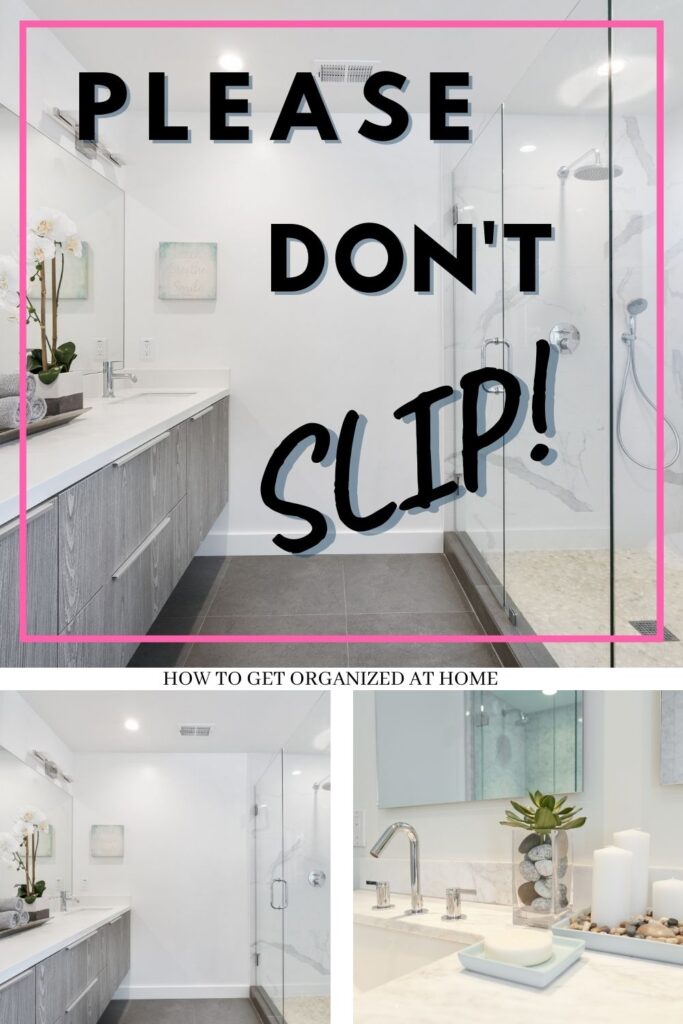 If you keep your bathroom clean and well-maintained then any maintenance issues would be highlighted before they become a problem that is more difficult and costly to repair.
Keeping Mold At Bay In The Bathroom
Keeping your bathroom clean is going to help in the fight against mold.
Mold spores love bathrooms, they are warm and moist the perfect place to breed and grow.
Keeping your bathroom clean will help to spot any breakouts before they take hold of an area in your bathroom and you end up struggling to get it under control.
Mold will take over given half a chance, try and reduce the chances of mold by keeping your bathroom clean.
Top Tips For Keeping Your Bathroom Clean
So how do you keep your bathroom clean?
Daily cleaning of high-frequency items like the toilet and sink
Changing the hand towels at least twice a week
Deep cleaning the shower and bath at least weekly
Cleaning the floor, whether it's mopping or vacuuming weekly
Cleaning the ventilation systems at least quarterly
Disinfect light switches and pulls every week
These are just the basic tasks that you need to be doing on a regular basis to ensure that your bathroom is kept clean and ready for those unexpected guests.
More Resources For Keeping Your Bathroom Clean
Do you need more help keeping your bathroom clean? Here are some great articles that will help you keep your bathroom looking amazing.