How To Pick The Best Living Room Flooring For You?
Are you looking to replace your flooring but are unsure as to the best living room flooring that will be good for your family?
Working out what's the best type of flooring for a living room is going to be a personal choice but I've put together this guide to help you work out what is right for you.
There are so many different types of flooring that you can choose from that it seems a mammoth task, but if you break down what you are looking for often the answer to the type of flooring you should go for is easily apparent.
This article is sponsored by Flooring365, but the opinions are 100% my own.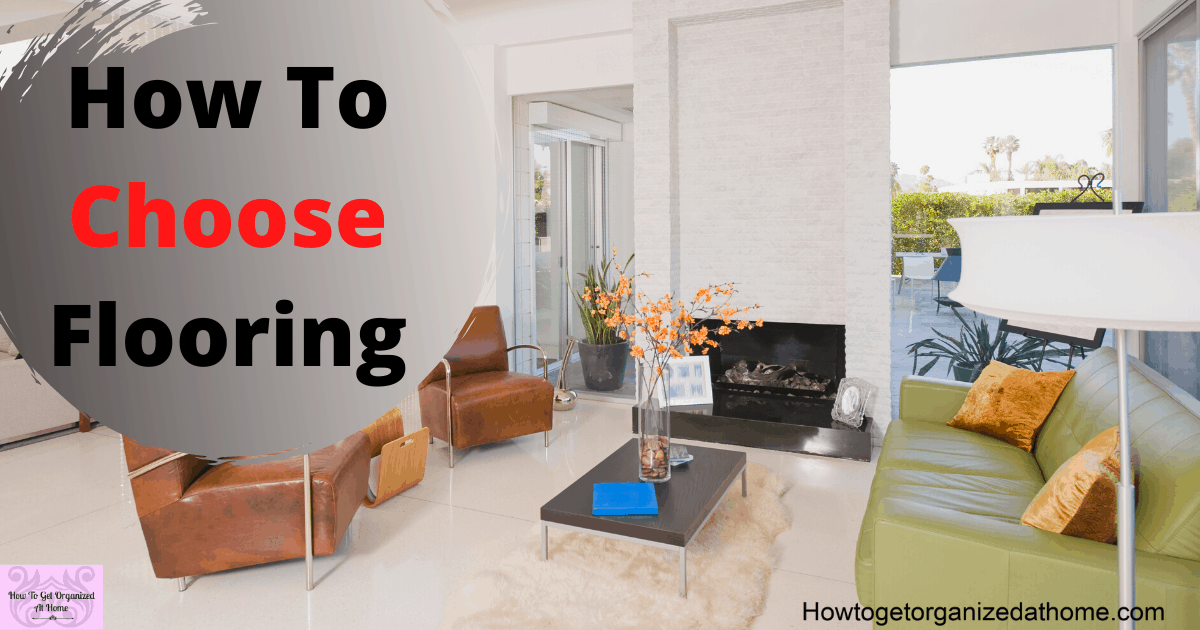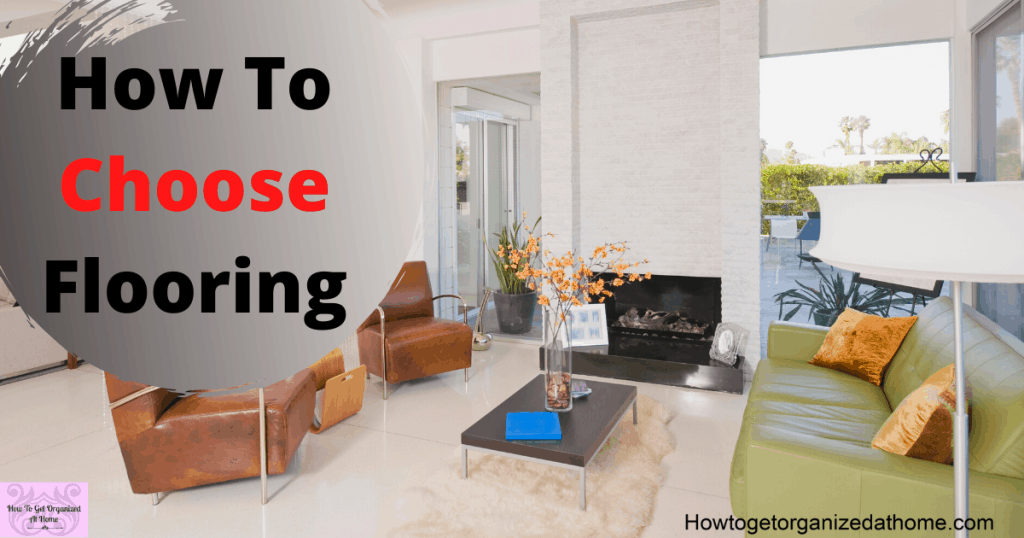 Related Articles
How Do I Choose The Best Flooring For My House?
The best place to start is how much can you afford? Creating and looking at your budget is the only place to start.
You have to know how much you can afford to spend on the flooring and this will sometimes determine what you can't afford.
I know that some places offer finance options but to be honest I would rather save up the money rather than paying interest on top of the price of the flooring.
It might mean waiting a bit longer for the floor you want but it will be worth the wait.
Do You Have Any Allergies?
If you have allergies, then going the carpet route might not be your best option.
You have to think about your health and sometimes carpets hold onto the dust particles and this can make someone who suffers from allergies potentially worse.
Thinking about your family's health should be a top priority when it comes to choosing the carpet for your living room.
It's going to be an area that you spend a lot of time in, and for that reason making sure that it isn't going to cause any health concerns, is a very important area to think hard about.
So, when you are choosing flooring you need to think what's best for your family and that might mean carpet is out,
Where You Live And Flooring For Living Room
The place you call home is also going to have an impact on the flooring option you choose.
If you live on a farm with lots of mud, having a white carpet might not be the best option.
If you live in the wilds of Alaska having a fitted carpet isn't going to be a practical option either. Not only is it going to be difficult to get the carpet delivered keeping it in great condition is going to be hard work.
Wooden Flooring Or Carpet?
Affiliate links are included for your convenience. (Which means if you make a purchase after clicking a link I will earn a small commission which won't cost you a penny more!) Click here to read my full disclosure and privacy policy.
This is a question that comes up a lot lately, I know I have these thoughts too.
You have to think about the basics, wood flooring or carpet you can break the options down in colour, texture and price when you have worked out the option you want in your living room.
One way to look at this is to think about the feel of the room you are going for, the atmosphere you want to create.
What's the style that you love and want to create in your living room.
If you want a warm and cosy feeling room then you might choose carpet.
However, if you are looking for that high-end elite looking room then wood flooring is going to be the best choice.
Durability Of Your Living Room Flooring
You are going to want something that looks amazing and lasts, which is why you need to think about how you use the room.
If you have dogs and lots of them that are running around will they scratch the floor if you have hardwood flooring?
Do you intend to get a puppy in the near future? You will need to think about toilet training and the potential for damaging your carpet.
Don't think that just spot cleaning will remove everything, there is going to be some sort of damage that's inevitable with liquid that soaks through the carpet and into the underlay.
What about young children, do you have them running around? A carpeted floor would muffle the sounds of them playing.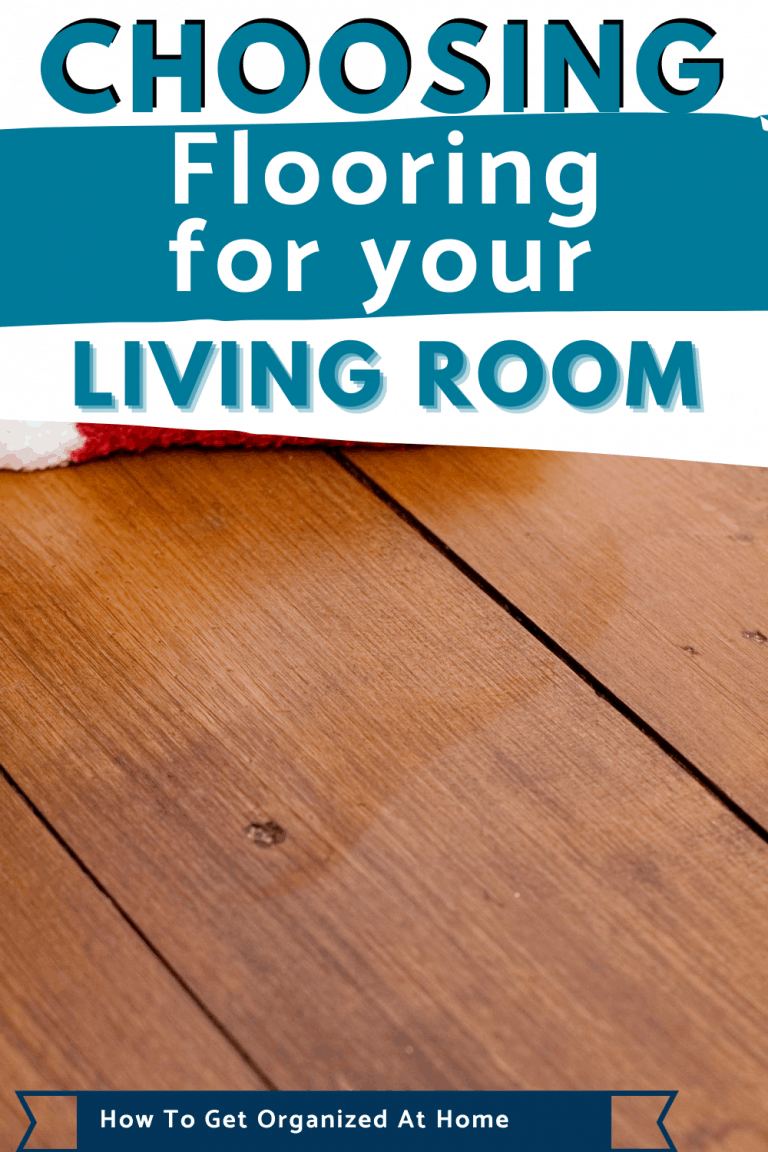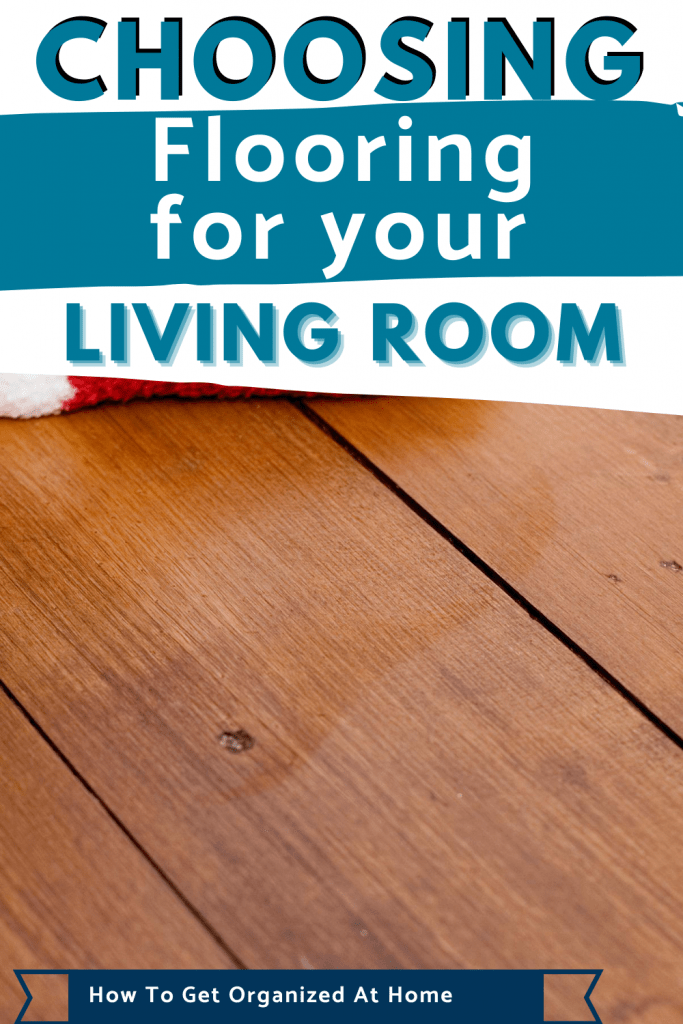 Difference Between Wood and Engineered Wood Flooring
I was unsure about what these two terms meant and why there was such a price difference in the product, so I looked up the answer.
The engineered wood flooring is solid wood top normally on plywood whereas solid wood flooring is just the wood.
Knowing this information can help understand the difference in the product and the possibilities for saving money.
What's The Best Flooring With Pets?
I think this is a question that is impossible to answer. There is going to be potential damage no matter if you go for a wooden floor or a carpet floor.
If you are thinking carpet, then I would consider ensuring that you are looking at stain prevention.
With a wooden floor and pets, I would be thinking about scratch resistant top.
All of these you should discuss with the manufacturer of the product that you intend to go with.
Pros And Cons Of Wooden Flooring
It's important to think of the benefits and the disadvantages of each type of flooring. This way you can make the best choices for you and your family and to feel happy about the choices you made.
Pros of wooden flooring:
Easy to keep clean
Classy look
Relatively maintenance free
Can be cool on the feet
Cons of wooden flooring
Noisy to walk on
It's not soft to sit on
Could be slippery when wet
Can be cold underfoot if you don't have under flooring heating
Pros And Cons Of Carpet
It's the same idea, thinking about the good points and the bad points when it comes to carpet flooring.
Pros of carpet:
Softness to sit on
Can add to the warmth of the room
Warm to stand on, not cold to the touch
Muffles the nose created by walking on the carpet
Cons of carpet:
More difficult to keep clean
Needs to be regularly cleaned
Has the potential to stain easily
Cleaning The Flooring: Carpet
As with all new items you bring into your home you must consider how you need to clean the product.
As this might mean new cleaning appliances to ensure that the item is kept clean. I'm thinking about vacuum cleaners for carpets, I love my cordless vacuum from Swan it will tackle carpet and hard floors as it has two different heads for that very reason.
Sometimes you need to consider the possibility of deep cleaning the carpet and that will require a specialized machine or hiring a professional.
Cleaning The Flooring: Wooden Flooring
Whilst it's possible to use a vacuum on wooden flooring it's just as easy to use a broom to do the same job and this will be a lot less than a vacuum.
However, you will need to speak to the place you purchase from as to the best method for keeping it clean.
Let's Recap…
You need to make a choice for your living room floor, do you go wood flooring or carpet?
Think about your budget first and how much you can afford to spend.
Does anyone in your family have allergies?
What does your lifestyle look like? Do you have lots of animals that might damage carpet?
Do you have neighbours below you? Think of the noise a wooden floor would make when it comes to your neighbours below.
Think about the cleaning of the floor and what would make it easier for you.
Write down the pros and cons for carpet or hardwood floors in your living room. You are well on your way for making the choice between wood and carpet flooring for your living room.
Here's to finding the best living room flooring for you.
You Will Love These