The Best Way To Keep A House Clean
Life happens, and the cleaning can sometimes slip to the bottom of the to-do list, I get it! If you need help to keep a house clean, don't despair, I've got all the tips that you need!
The concept that I like to use is the simpler the better! I'm not good at cleaning for long periods, I'm easily distracted! So, quick and simple ways to keep your house clean are the best options in my opinion!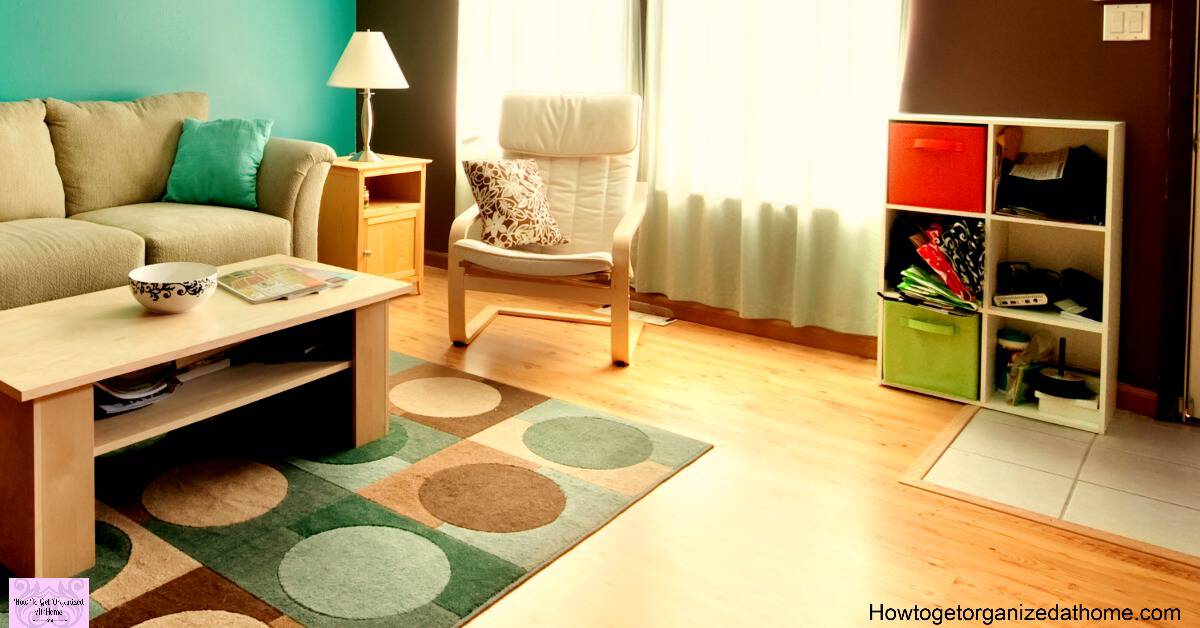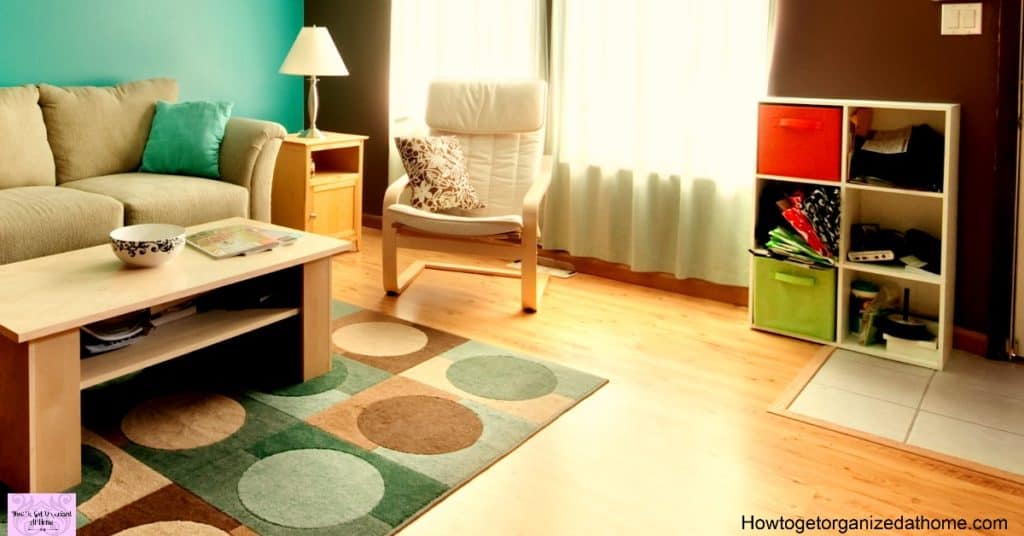 How To Keep A Clean House
Let's look at what it means to have a clean house?
Everybody is different and what is acceptable for one person might not meet the standards of another and that is why I think it's important to set guidelines as to what is acceptable and what isn't!
For some people, a clean house means, perfectly clean top to bottom and that's fine but in reality, when you work, have families and pets this standard is often hard to accomplish!
An acceptable clean house I think is where the kitchen and bathroom are clean and the house looks put together, floors are clean and there is no visible sign of dust!
But for you, having dust might be something you can live with and are happy that your whole house isn't perfect, you might be happy with a tidy home and not too fussed about deep cleaning!
It's about finding the right balance for you and your family!
How To Keep A House Clean
But this doesn't tell us how to get it clean and for it to stay in this shape! What we need is a plan!
I don't stick to a regiment cleaning schedule, with bathrooms on a certain day or vacuuming on another! Whilst I like to organize and plan, I find that when I try and tackle my cleaning like this it goes crazy because I feel restricted and uninspired!
If I want to tackle a cleaning project I can't because it might not be the right day!
Don't panic, I will tell you how to get these things done without feeling like you are on a military schedule but allows you to pick and choose the right cleaning task for you at any given point!
Keeping A Clean House
Let's think about how to keep the house clean! How long do you have to spend on house cleaning each day?
We all have lives to live, commitments that we need to tackle and have a life that we love! This means that the cleaning that you need to do is often the last thing we tackle when we are tired and really not in the mood to do anything!
I think this is the worst time to tackle the cleaning, but if this is the only time you've got then you must use this time!
I like to do short bursts of cleaning because it's easier than trying to tackle massive cleaning tasks!
I love to clean but spending hours cleaning isn't a good use of my time!
I think I must spend 15 – 20 minutes per day maximum cleaning! My home isn't perfect but that's all the time I have on a normal day and that's plenty to get all the tasks done during the week!
Tips To Keeping A Clean House
Keeping a clean house depends on you working out what tasks you need to do and how often!
I know what needs do daily and what needs doing weekly.
By having a list for each section, I can quickly see what I have to do and then I can pick the weekly task that fits my mood for the day!
My daily tasks are simple:
Make the bed
Wipe down the sink, bath and toilet daily
Keep the kitchen clean, wash the dishes, keep the countertops clean and make sure the bin doesn't need emptying
Sort and dry at least one load of washing
All this takes me 10 minutes maximum! It probably a lot less than that most days!
The weekly schedule for cleaning is simple too:
Deep clean bathroom
Wash floors, (well I steam mop them!)
Vacuum upstairs twice a week
Vacuum downstairs three times a week
Dusting downstairs once a week
Dusting upstairs once a week
Change the sheets on the bed
This is the basis of my cleaning schedule!
What I will point out, I expect everyone that lives here to help! So, when I'm doing a cleaning task in the evening, so too is my other half! Or if I'm busy he knows what needs doing and he gets things done too.
It's all about teamwork and it means that we don't spend long cleaning each day!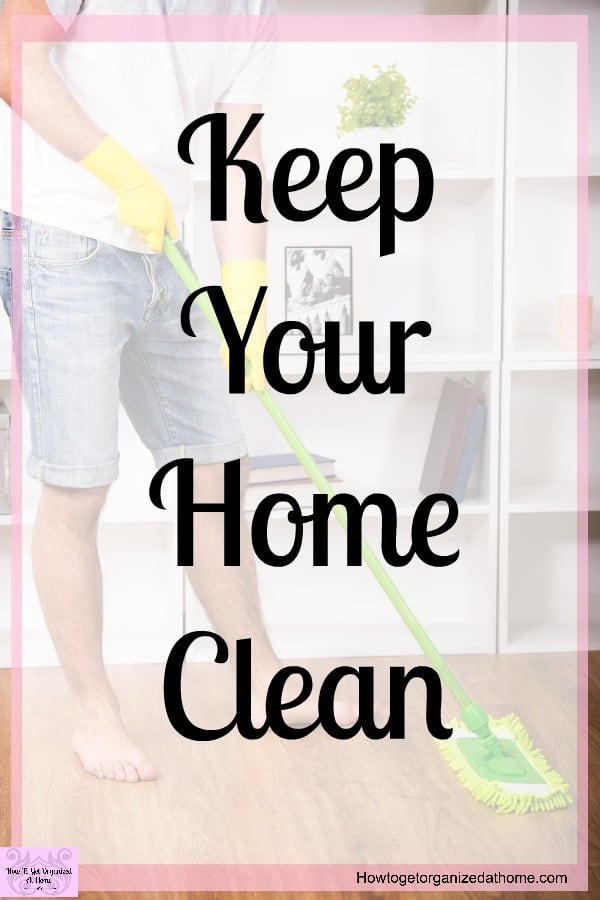 Cleaning The Less Frequent Items
While it seems easy and my list isn't crazy long, there are other parts to keeping the house looking clean that don't fall on the daily or weekly list.
These are the items that need doing but often less frequently! This year I'm not growing any flowers in pots or any vegetables and this means that watering the garden is something I've managed to cross off my list!
But other things, like window cleaning, oven cleaning all need tackling and I will come to how I plan these into my schedule! There are also seasonal tasks that change as the weather changes that I need to consider, this includes cleaning out the fire and re-setting it, grass cutting and weeding!
Tips For Tackling Cleaning Projects
I like to plan for those bigger cleaning projects, but my secret is to not name the task I'm going to tackle! If I don't feel in the mood to clean the windows but want to tackle the oven, this works well with not naming the project or larger cleaning task!
But, again I keep these cleaning tasks reasonable short, probably an hour maximum and yes that does mean that not everything gets done! If I'm doing the windows I start at the point where I left off last time.
The same when I clean the oven, if I tackled the main oven last time I will tackle the smaller oven or the hob the next time I clean!
I don't intend to spend the whole day cleaning something, that's just not me!
Cleaning Tips To Get It All Done
If you are looking for some great tips for keeping a clean house I think my simplest tip is little and often!
It doesn't need to take hours cleaning your home every day to make it look acceptable, once you get on top of the cleaning, the most important thing to do is to keep on top of it!
I know that sometimes it can feel that you spend more time in one room than the rest of your home, but that could be the season of life you are in!
I know when I had little ones it felt like I spent most of the day in the kitchen sorting dishes and preparing food. I promise you it will end!
I then would pick up the rest of the cleaning when they had gone to bed, all three of mine can sleep while I vacuum!
Basic Cleaning Products
You really don't need a lot of cleaning products to keep your home clean.
Affiliate links are included for your convenience. (Which means if you make a purchase after clicking a link I will earn a small commission which won't cost you a penny more!) Click here to read my full disclosure and privacy policy.
If you have carpets it's a good idea to have a vacuum, if you don't have carpets a brush will do!
Cleaning cloths are important, I love microfiber cloths they really do pick up the dirt and dust.
The cleaning products that you use will depend on what you like and what you can afford. You can spend a fortune on cleaning products that have chemicals in them or those that are 'greener' and cleaner options.
Alternatively, you can make your own with simple ingredients, they are cheap to make and can save you money! These are basic cleaning products that have been used to clean homes before the commercial options where available and they do work!
I don't want to talk too much about the products you can get more information about the cleaning products I use here!
Cleaning Your Home
Let's recap…
Work out what cleaning routine you want to adopt, small cleaning sessions but frequently or longer cleaning session less frequently.
What cleaning needs doing, this will depend on what rooms you have in your home and how often they are used. A big house is going to need more time to clean, but so is a small home with furry pets!
Plan time for those bigger cleaning projects, the ones that you know will take at least 30 minutes.
Learn to love your home and it will make you feel good and proud! You should feel this way always when it comes to making your house a home!