How To Pick The Right Solid Wood Floor Colour?
Are you considering solid wood flooring but stuck as to what colour would go best in your home?
It's not a cheap option and getting it right will mean years of seeing the flooring that you love. The right choices can add value to your home too.
You don't want to mess this up, getting the right colour is important, not only for your home happiness but future potential buyers could be put off by a poor colour choice.
This article is sponsored by Flooring365, but the opinions are 100% my own.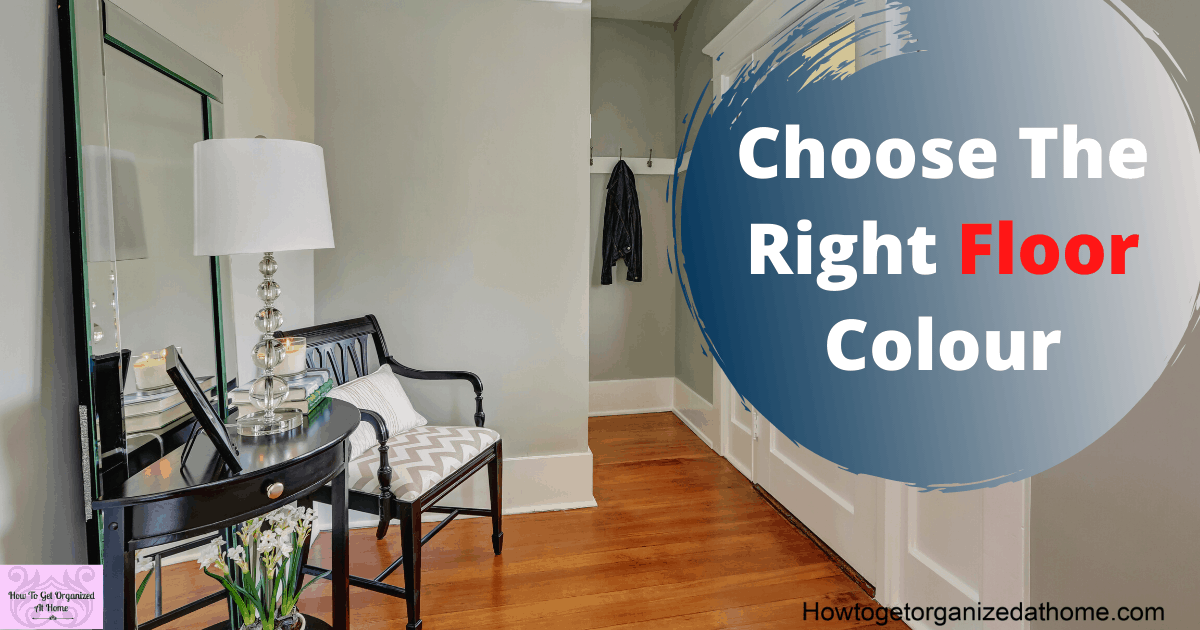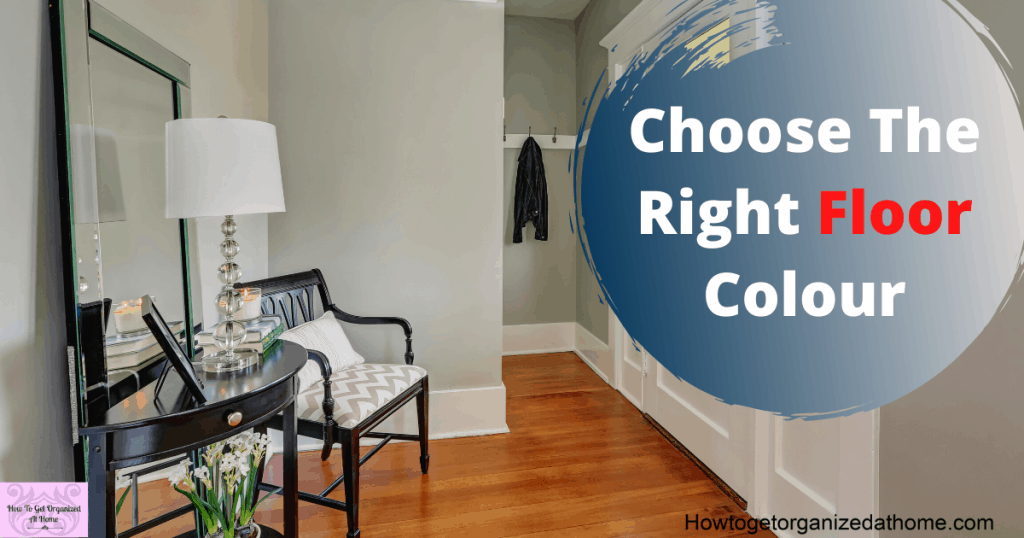 Related Articles:
Create A Budget
Before you even start planning your dream flooring you need to have a budget. An amount of money that you've saved up for the purpose of having a new floor.
Yes, often there are credit options, but mostly they cost more money because of the interest added on to the actual product.
In my opinion it's better to save for what you want rather than putting purchases on credit.
Soft Or Hardwood Flooring?
Affiliate links are included for your convenience. (Which means if you make a purchase after clicking a link I will earn a small commission which won't cost you a penny more!) Click here to read my full disclosure and privacy policy.
Before we begin on the finer points of colour when it comes to your solid wood flooring, we need to ensure that we've picked the right type of flooring.
If the area you are planning to refloor is in a high traffic area you need a hardwood, a softwood flooring is only suitable for light traffic.
Most solid wood floors aren't suitable for high mositure areas like bathrooms or kitchens, you would need to consider engineered wooden floors here.
Wood Grains
Wood has a natural grain to it, there are different shapes that come with every piece of wood. Some stand out more than others depending on how it's treated.
Think about how much grain you want showing on your floor, this is important as it will affect the whole look of the room.
Extravagant Colours
But what about the colour options?
This is where I think whatever colour you want is within your reach, but it doesn't mean go for it!
Think about how this colour will look in your home long-term.
I like natural colours as they blend with almost anything and are versatile with your wall colours and furniture.
Size Matters With Flooring
When you are thinking about the colour of the flooring, take into account the size of the room and any natural light that is coming in.
A small room with little natural light will look smaller with a darker floor and often this sort of room suits a lighter colour. A lighter colour will actually make the room feel larger than what it actually is.
On the other hand, a larger room is able to pull off a darker floor, it draws your eyes out to take in the whole room.
Do You Have Children Or Pets?
This might seem an odd question, but both of these have the potential to scratch the floor.
A pet's claws can scratch the floor, same as toys from a child or two.
If you have a dark solid wood flooring the potential to see these scratches and blemishes is a lot higher than having a lighter more natural wood colour.
Decorating Your Home
If you are planning to redecorate your home, do this before planning your flooring.
You don't want to damage your flooring.
However, solid wood flooring lasts a long time so there is potential to have a number of different wall coverings in the lifetime of the floor, which is why a neutral floor makes choosing wall colours and accents a lot easier.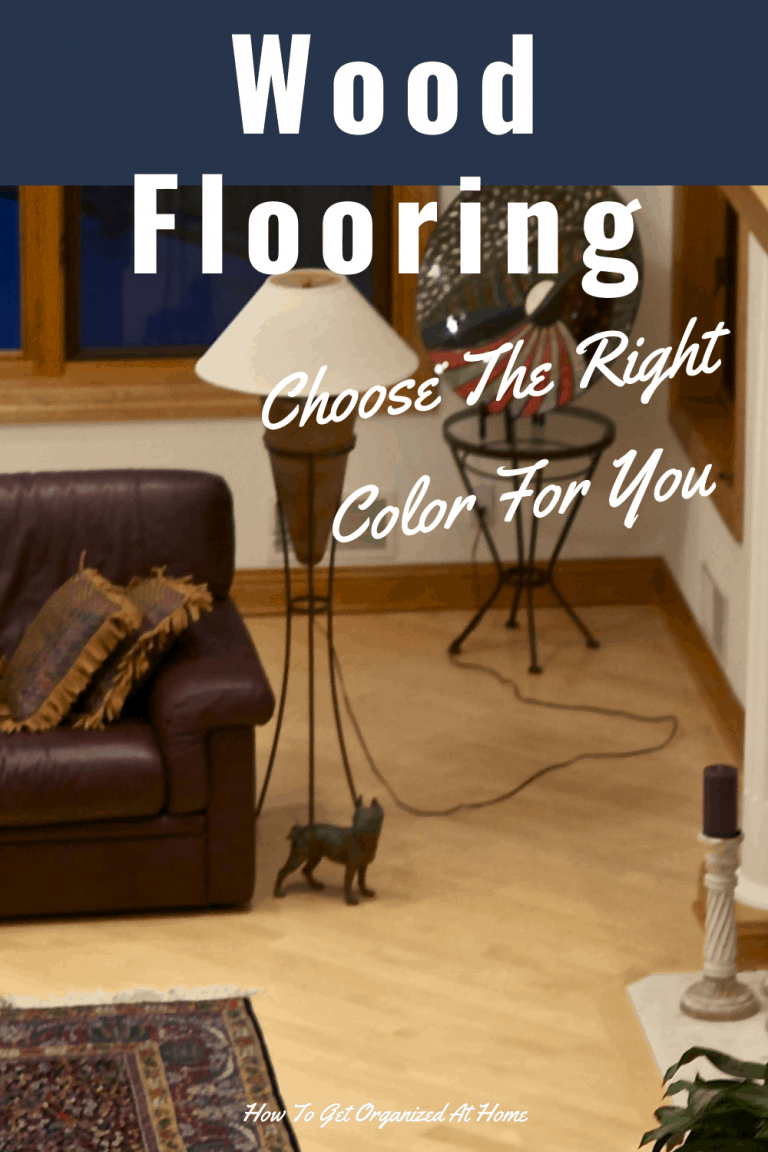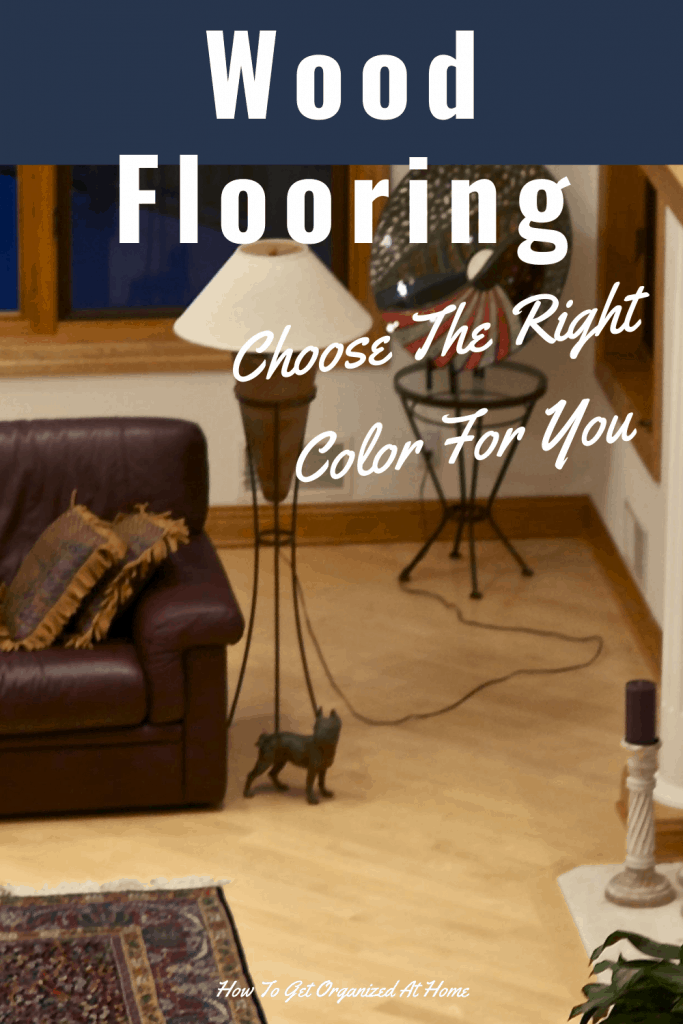 Furniture And Solid Wood Flooring
When it comes to the furniture question and if the flooring should match or complement the furniture colour?
There are a lot of different opinions about this topic and it's going to be a personal choice at the end.
But, my personal thoughts on this are:
The floor should complement the furniture and not blend in and become one with the floor.
So, if you have dark furniture, I would go for a light solid wood flooring option, whereas if you had light furniture I would go with a darker colour.
However, that isn't all you have to think about.
Sunlight Can Do Damage Too
When it comes to flooring there is so much to think about including if any flooring will become damaged due to the sun.
With some flooring it can make it look whiter and other flooring exposure to sun a lot of sunlight can actually make some wood go darker.
Thinking about how much sun you get in your room and if it will cause damage to the floor is something you need to discuss when you purchase your flooring.
This will ensure that you are picking the right flooring for your needs.
Always Check Out Samples
As with many home decoration projects it's important to actually get a sense and feel of these new items in your home before you decide what is right for you.
Often lights in showrooms aren't the same as you have at home and this can affect how the wood looks.
Always take floor samples home so that you can get the feel of the colour in your own home.
But don't just look at it once and decide, this is something you need to think about at different times of the day.
Also, try placing it next to your furniture, so you can see how it will look is also an important element of choosing the right colour for you.
Don't Be Shy Of Patterns
You don't have to go plan with solid wood flooring, you can choose to go in a different direct and opt for a pattern as well as a wooden floor.
Think how this pattern will look in your home, you will be living with it for a while so actually liking it is an important part to consider.
Is it going to go out of fashion quickly?
Are you going to hate seeing the floor daily?
Is it something that will complement the colour choice?
All these thoughts are part of the process you will need to think about in order to choose the right pattern and solid wood floor option.
How Often Do You Clean?
Cleaning will have a big impact on your flooring, if you wanted a dark wood with a high gloss finish it's going to take a lot of cleaning to keep it that way.
Every single speck of dust will show up with this type of flooring.
If you are looking for something that looks great but won't show as much of the dust, then you must consider a lighter shade with more of a matt finish.
I already own a robot vacuum, to be fair I wouldn't manage without one, he's awesome. With a wood floor I would also consider using one daily to help keep the dust bunnies away.
I use Eufy 30C and I love it, it does the job and that's the most important point for me.
There's Nothing Wrong With A Pros And Cons List
Seriously, writing down what you like and dislike about a colour or a pattern this will help to work out what's important and what you dislike.
It's a great way to actually help you make a decision too.
Think about all these topics and what they mean to you:
hardwood or soft wood
Grain
Dark or light finish
Pets and children damage
Sun light
Size of room
Resale value
Taking Your Time
If you ever feel rushed, don't be when it comes to making a decision about purchasing and installing solid wood flooring.
It's not something that's going to be cheap, putting in a solid wood floor is an investment and for this reason you need to be sure that you are choosing the right flooring for your home and your budget.
Let's Recap…
I think first you need to work out your budget, this will help to identify what price range you need to look at.
Choosing the colour is important but think about the space you are re-flooring. Is it a big room or a small room?
Remember a big room can handle dark colours better a smaller room will look bigger with lighter flooring.
Consider you family life and if you have children or pets a lighter more natural colour will fit better with these circumstances.
Don't be afraid of patterns but you will have to live with it a long time and this means you must love the pattern.
Wooden floors will need cleaning, they will accumulate dust bunnies and you will have to find a way to keep these under control. I use my robot vacuum from Eufy, and I think it works great.
Finally, once you've chosen your flooring share the colour that you picked, I would love to know what you chose.