What Is The Best Flooring For A Conservatory?
Are you stuck as to what flooring to use in your conservatory?
There are so many options and there are always pros and cons on all of them, but it's about making the right choice for the conservatory flooring in your own home.
I know how difficult it is, originally in our old conservatory, you know the type with the plastic roof?
We had carpet installed the same as our living room and in the beginning it looked amazing.
That is until the sun bleached the carpet and the dampness in the room, if you have ever had one of these conservatories you will know what I mean, rotted the carpet too.
This article is sponsored by Flooring365, but the opinions are 100% my own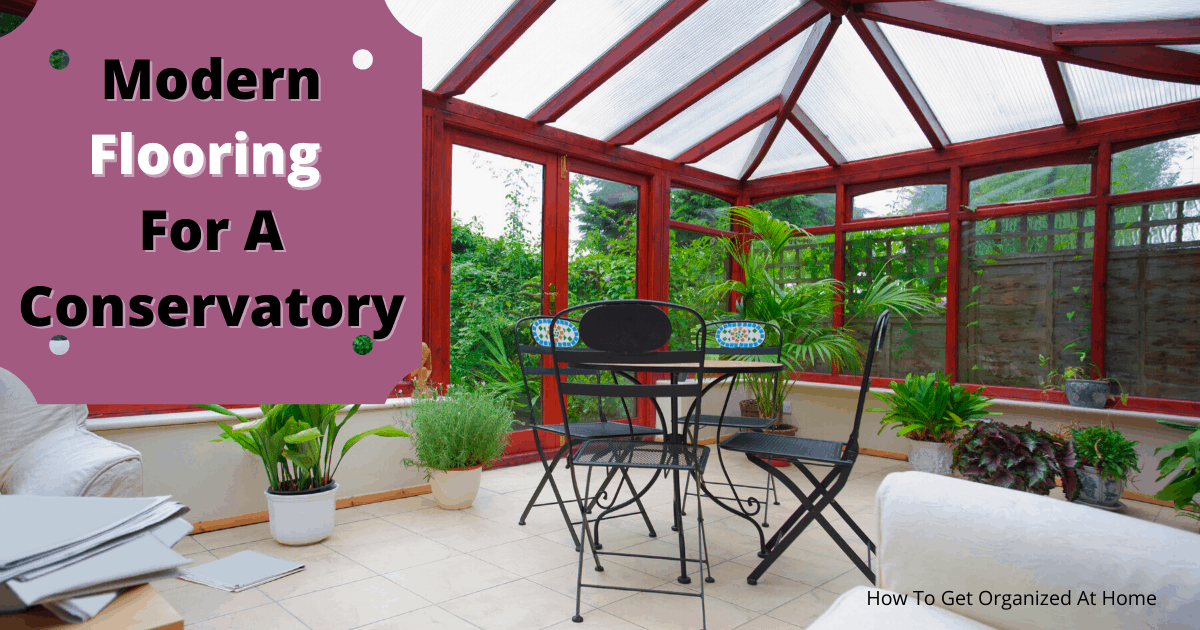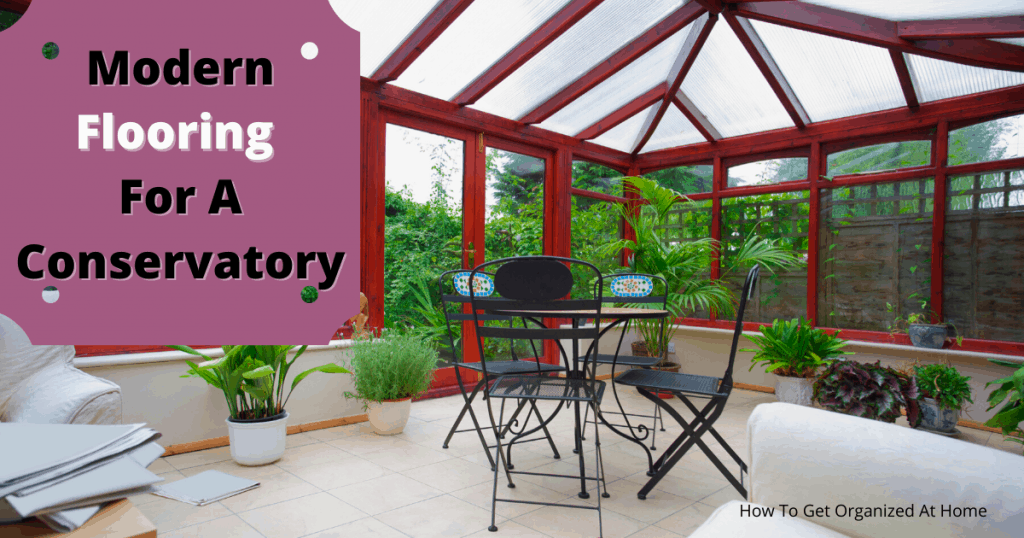 Related Articles
Turning A Dated Room Into An Amazing Space
We took the plunge a couple of years ago and completely transformed the conservatory into an amazing room.
You can check out the before and afters in this article all about my conservatory roof replacement.
But it left us with a concrete floor, which wasn't sealed and was extremely dusty, it also had holes in the concrete from where water had been dripping from the old roof.
Flooring Options For A Conservatory
There are so many options that you can go for when it comes to conservatory flooring.
I think that the best flooring for a conservatory is one of these:
Floor tiles for a conservatory
Conservatory carpet
Laminate
Engineered wood flooring
Painted concrete
This is just a small list of the items that we had to decide what to choose for this room.
Heating A Conservatory
We had central heating installed in this room when it was first installed about 15 years ago, we could have chosen under floor heating, but the quality of the product wasn't where it is today.
I would have loved to consider under floor heating, but it wasn't worth the expense in my opinion as there is already heating in the room.
Floor Tiles For A Conservatory
Because we love to tackle DIY projects, we considered tile as an option but with the flooring uneven and even having wholes we talked in depth about this option and decided against it.
It would mean a lot of work, this room is 4 meters by 5 meters, so it's not a small room and we just didn't want to go this route again.
Painting A Concrete Floor
Whilst waiting to make the floor decision, we chose to paint the floor, this would reduce the dust that was constantly coming off the floor and it would give us the opportunity to take our time with the decision.
I loved the look, but the other half was not as impressed.
Loving A Concrete Floor
I have to admit I love the look and feel of a concrete floor, I love the coolness to touch of concrete.
With the design aspect in mind, I like the concept of mixing a concrete flooring with the softer furnishing of rugs and chairs.
I also like how plants can soften the feeling of concrete without even touching it.
But the concrete in our conservatory just wasn't up to standard.
It wasn't laid with the love and attention of someone who loves the finished look, and it had too much damage.
I knew I need to keep looking for the perfect flooring for the space.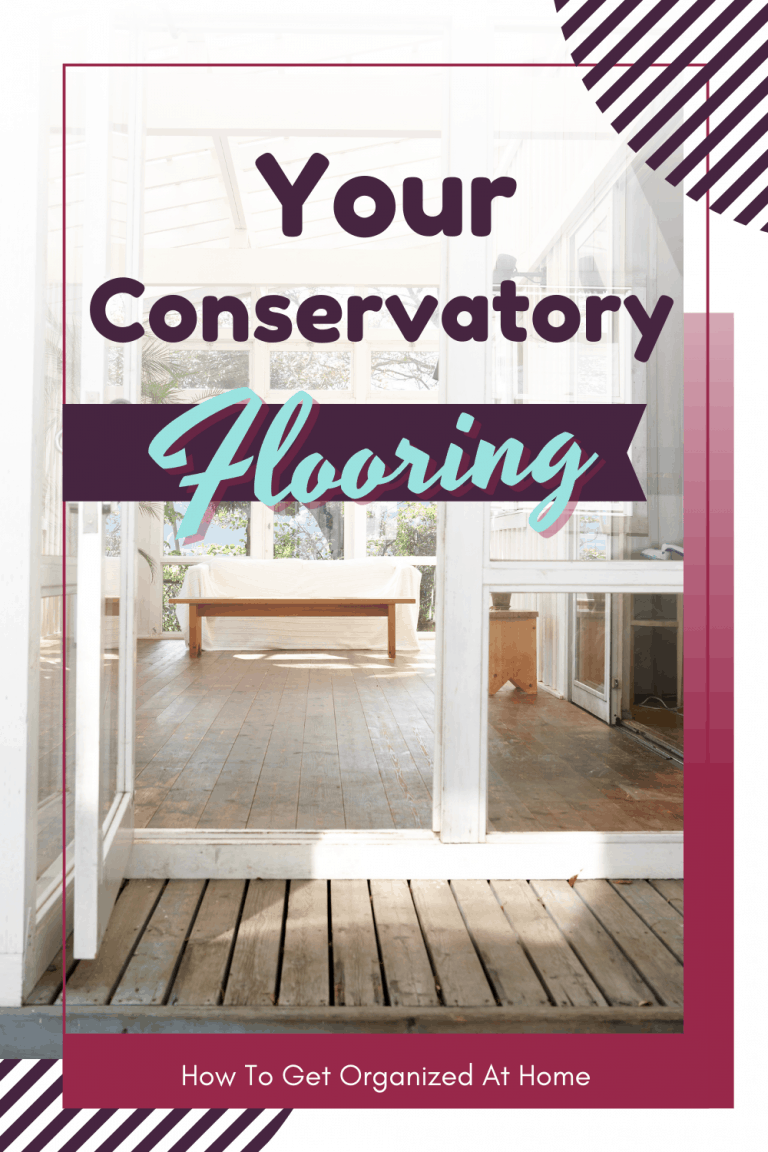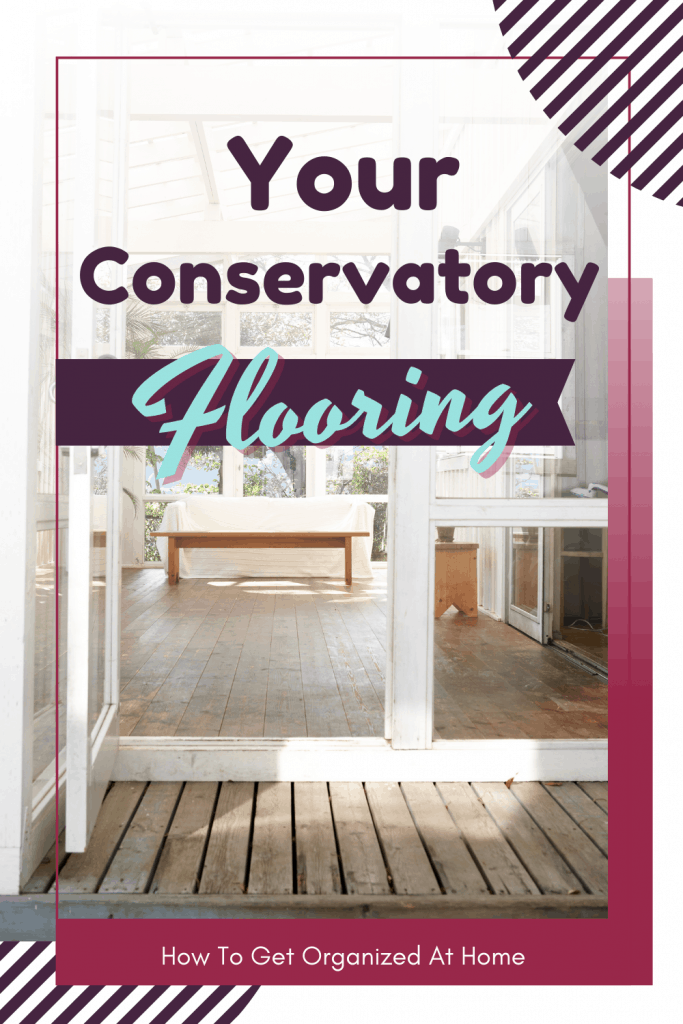 Laminate Flooring
I think the last time we installed laminate flooring it must be 10 years ago and to be honest I wasn't over impressed.
I hope that it's improved, and I know there are some options that are better than others.
It comes down to the cost of the flooring, the cheaper it is the more likely that it isn't as good quality as more expensive flooring.
I've always felt the top layer of this flooring was too thin.
Engineered Wood Flooring
Engineered wood flooring is cheaper than solid wood flooring and looks so much better than laminate flooring.
I think this is the flooring I would eventually like to install in the conservatory as it's going to cope better with wet feet coming in from outside.
It's less likely to get damaged but there is the problem of heat, this room does get hot, so before I purchased this flooring I would talk to the manufacturer and ensure that it's not going to swell too much in the heat.
I would have to make sure to check the thickness of any wooden flooring before purchasing to ensure that it would fit flush to the two doors we have in that room, as this is where a lot of the problems with the concrete in this area.
Solid Wood Flooring
If money was no object, I would love to have real solid wooden flooring but that's not going to happen when I have dogs who scratch the concrete flooring that is currently in the kitchen.
I just know as soon as it would be installed, they would accidently mark the flooring and that's a risk I'm not going to take any time soon.
Why Wood Flooring
I thin a wood floor would give off that feeling of a classic look, I love the idea of a timeless feel to the room.
It would need to be a more natural colour to give the warm conservatory flooring feeling that I think the room deserves.
The flooring that we have in there at the moment in my opinion is only a temporary measure but will probably end up staying there for years.
It's a gym flooring that comes in squares with edges like jigsaws and you literally put it together like a big jigsaw puzzle.
Keeping It Clean
It's easy to keep clean with the dogs running in and out of there all the time.
Surprisingly, if there is an accident on the floor like a dog wee, it doesn't go through the flooring and just pools on the top.
This makes it perfect for cleaning up any accidents.
It acts like a solid wood flooring in that the dog fur sits on the top of the flooring and drives me mad, I suppose you could look at it like it's training me for when I get the real thing.
The Colour Choice
We went with a black flooring as a contrast to the rest of the room and I will admit it looks pretty good.
We did have to stick it down as it lifted if the conservatory got too hot and it would create these little waves of foamy flooring tiles.
Let's Recap…
There are a lot of floor choices that you could consider for a conservatory.
It will depend on your budget and what you love as to the final choice that you will make.
I would never go for a carpeted conservatory floor again because of the colour fade that happened in a relatively short time.
I do love the idea of a painted floor, I would love it but I don't think it's going to be the choice for our conservatory in the long term.
I'm really taken by the engineered wooden floor; I think it looks amazing and I love the combination of a real wood top with the engineered bottom.
It's like the best of both, the wooden floor and the laminate flooring.
You Will Love These