Wood V's Laminate Flooring – Which One Is Right For You?
I know how difficult it is to choose the right flooring for your home. How do you decide if you should choose wood v's laminate flooring?
When you go in a store, they always seem to offer their advice and it always seems that they suggest the most expensive option.
But is this the right choice or are they thinking about their bonuses and not just what is right for you?
This article is sponsored by Flooring365, but the opinions are 100% my own.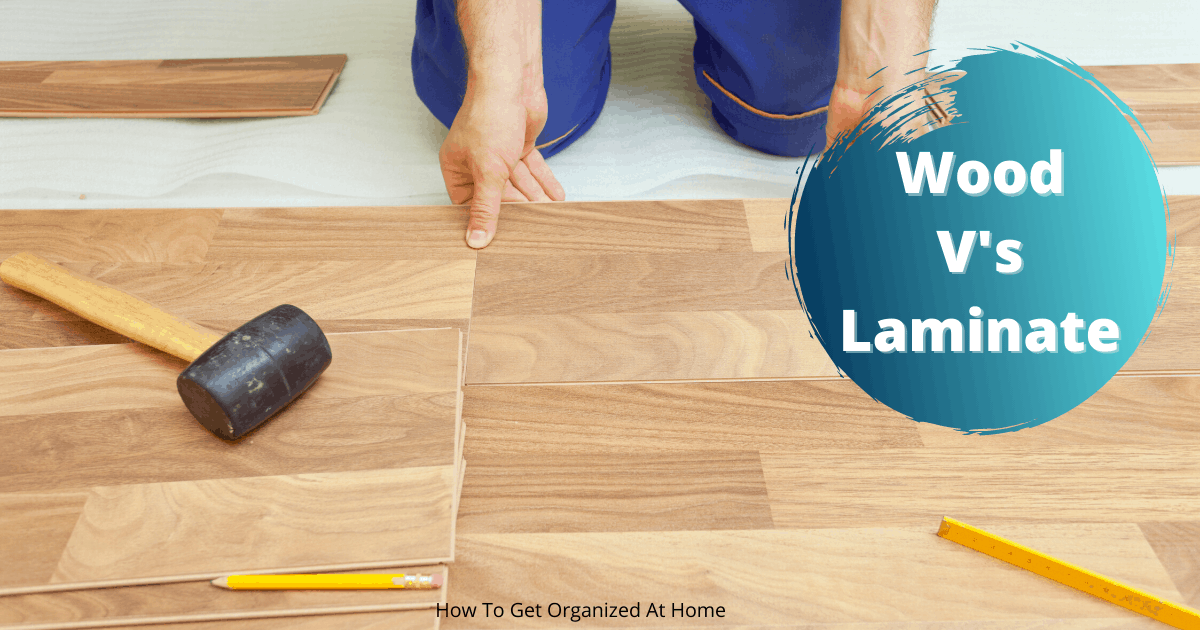 Related Articles
Which Flooring Option Is Right For You?
Let's look at the flooring options and talk about the differences and this will help you work out what flooring is going to work better for you in the long run.
The best place to start is your budget.
With laminate flooring you are going to get more flooring for your money because it's cheaper.
This is because it's a man-made product and not solid wood. The average comparison is about 50% more for solid wood flooring than if you went down the laminate route.
Look At Your Budget
As with all home improvements it's a good idea to see how far your budget is going to stretch.
Yes, a solid wood floor is going to be expensive and it can potentially add value to your home in the long-term. But it's not necessarily the right choice for you at this time.
Laminate flooring can expect to last 15 -20 years if installed correctly, but it won't add any value to your home.
Why Choose Laminate Flooring?
Affiliate links are included for your convenience. (Which means if you make a purchase after clicking a link I will earn a small commission which won't cost you a penny more!) Click here to read my full disclosure and privacy policy.
Should you go for cheap laminate flooring?
If you are looking for a cheap option obviously laminate flooring is going to be the best option for you.
I would suggest that you don't choose anything less than 6mm in thickness.
If you are looking to cut the cost of installation, then it is possible for the average DIY'er to install laminate flooring themselves.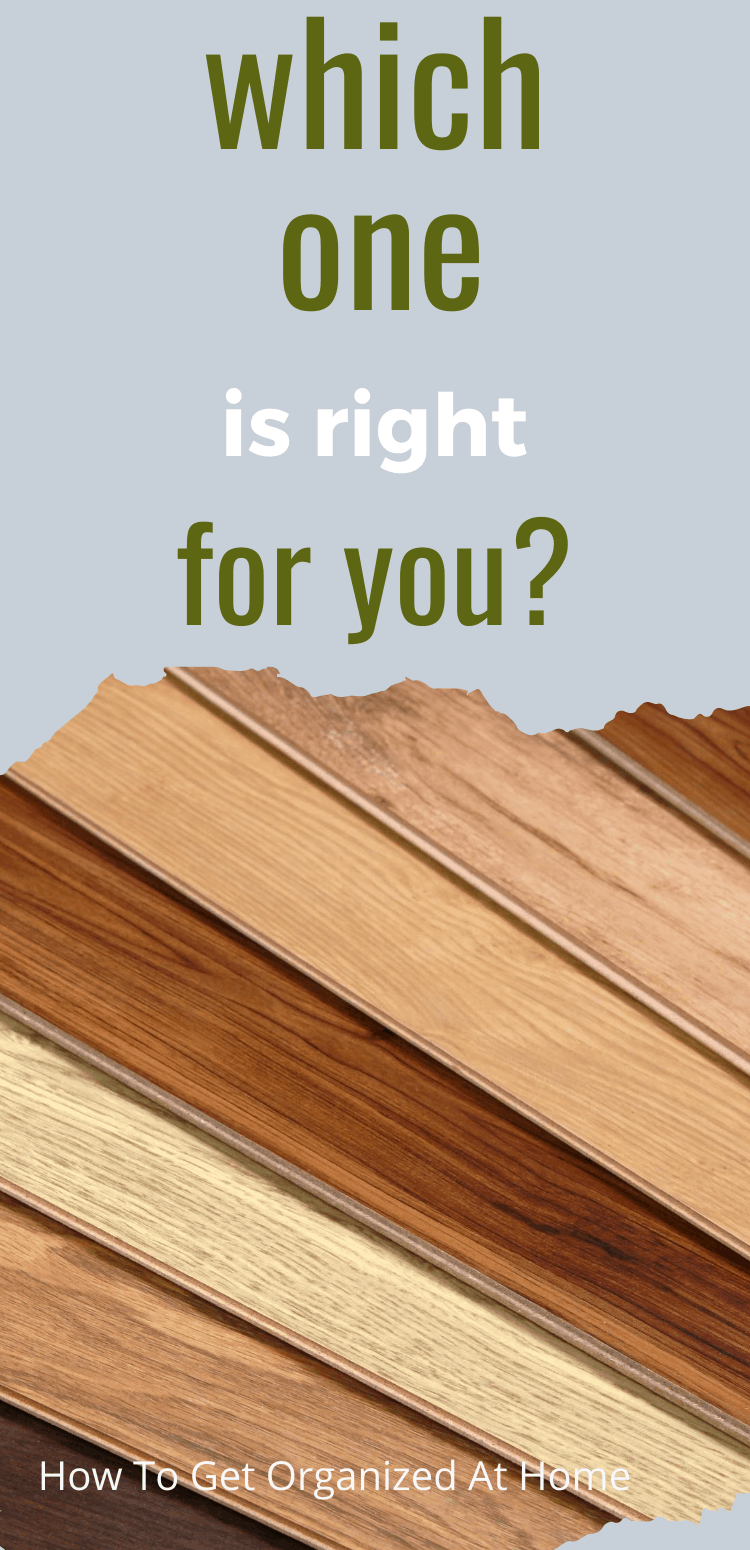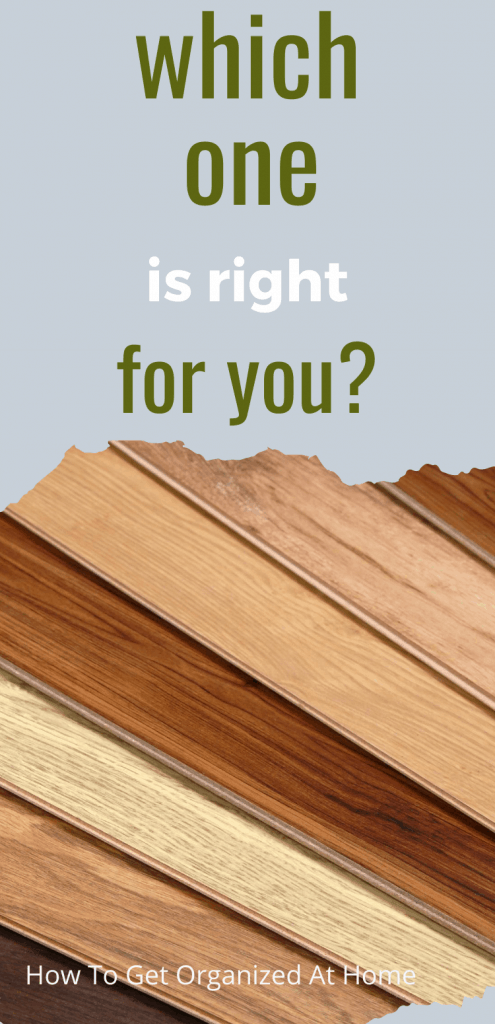 Flooring Installation
If you are thinking about installing the floor yourself then I would recommend learning all you can about installation before you completely decide on that route.
Not only is it going to be a lot of work, depending on the size of the room, it's going to mean moving furniture too.
You will also need to consider the tools you will need to install the flooring correctly. This can add to the total cost of the flooring going up considerably.
Get Quotes
If you are looking at having another person install the flooring for you, obviously installing laminate flooring is going to be cheaper than a solid wood floor.
Knowing the expense of a solid wood floor I would be looking at a professional who has a lot of experience with installing a wooden floor.
Don't forget to get quotes from different people as to the price of the installation and talk to other customers who have had flooring installed by these people, to ensure their standard of work is high.
You don't want to spend money on good flooring and not get the installation done correctly. This will mean the flooring won't last and you could end up spending more than you anticipated.
Pros And Cons
What would be better for you wood or laminate flooring?
There are so many different topics we need to cover, let me list a few that we should dive into.
Scratches
Kitchens
Bathrooms
Children
Look of the flooring
Changing the colour
Damage
Laminate Flooring And Damage
Let's take damage first, when you have solid wood floors you don't want to get them wet as this will make them buckle.
Laminate flooring tackles moisture better, but if for example, like what happened to me we had laminate flooring in the kitchen and a radiator burst.
Our only option was to rip up the flooring as it was too wet and too badly damaged.
So, in the case of kitchens and bathrooms you can have laminate flooring in these rooms, but I would be cautious as to the amount of water on the floor.
Living With Imperfections
Scratches happen especially if you have pets or children. Laminate flooring is less likely to show scratches or to get scratched than a wooden floor.
It's the way the floor is made, and a wooden floor is softer than a laminate coated flooring and more susceptible to scratches.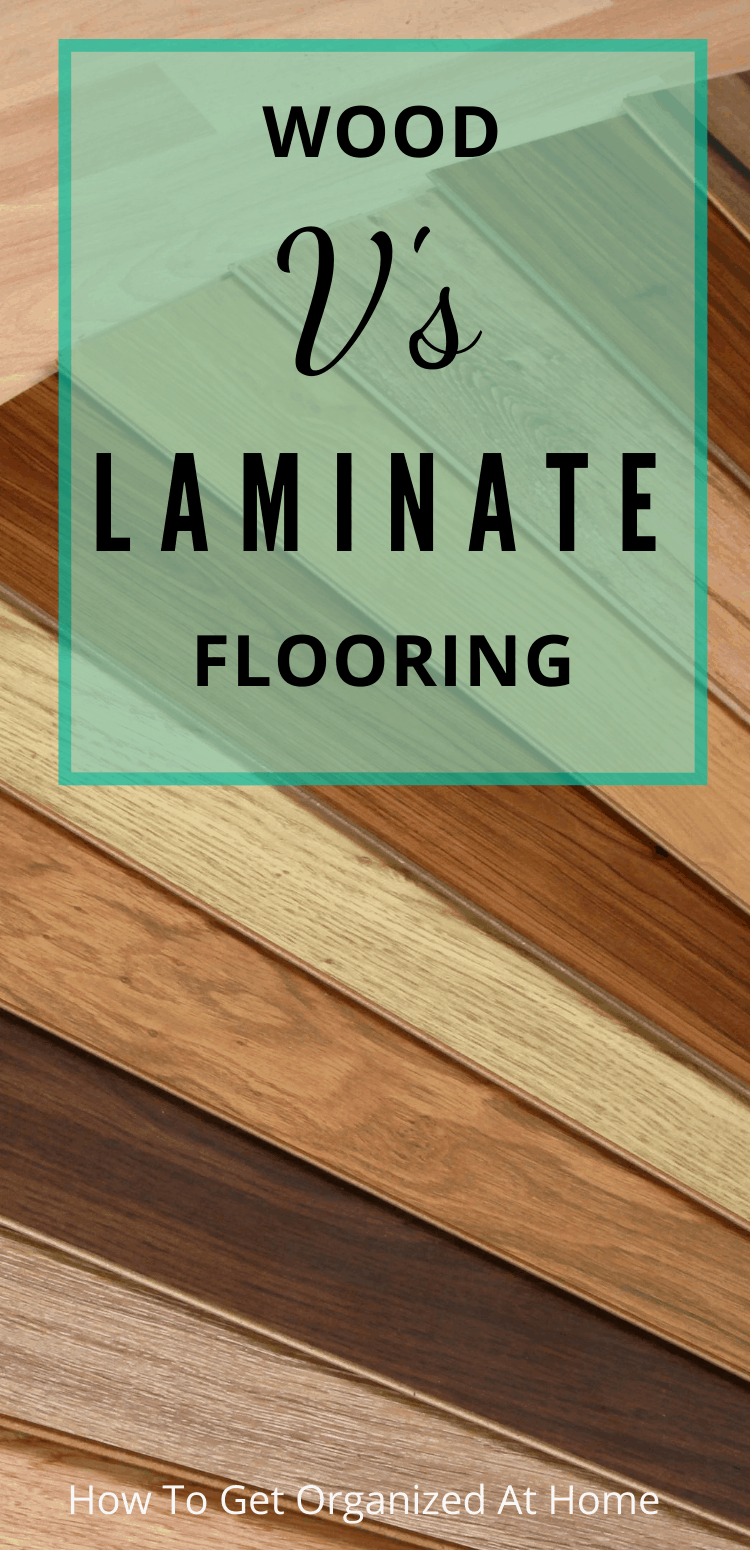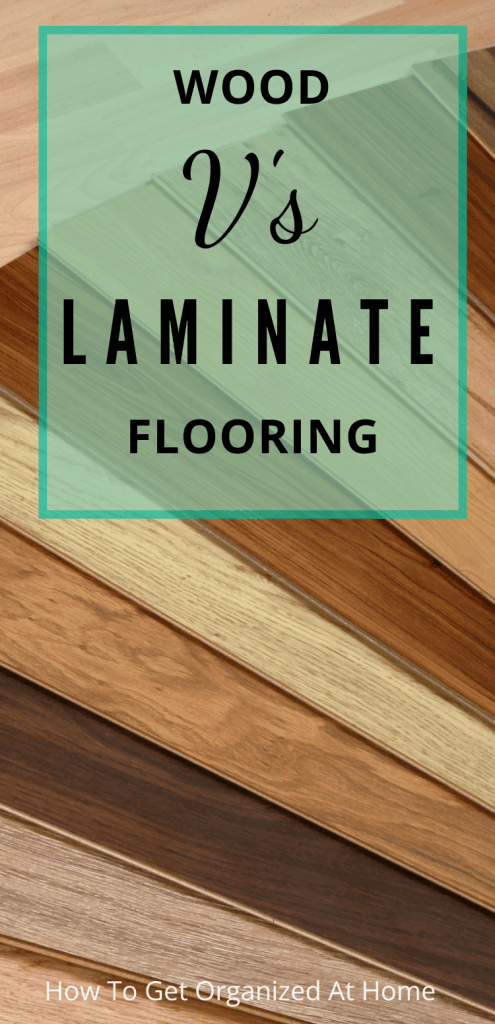 Changing Your Mind
If you want a particular colour for your flooring, something trendy you are more likely to get that colour in laminate than in solid wood.
However, if you go off the colour or change your mind a few years later then you will need to replace the whole floor is you chose to install laminate flooring.
If you have a solid wood floor you can sand the top layer and re-stain it to the new colour you want.
This will be cheaper than a new floor and is possible to do this yourself if you are into DIY.
How Much Damage Can You Tolerate
Damage happens, it's a part of life and some people don't like to see damage.
With a solid wood floor, you have to accept imperfections as wood is a natural material.
But laminate flooring isn't natural and can withstand more abuse than its natural counterpart.
So, while a solid wood floor will look amazing, it will be prone to damage from shoes, furniture and general wear and tear.
Yes, laminate flooring can become damaged if you don't take care, but it's less likely to get damaged from shoes and furniture.
However, sometimes rugs and wet clothing left on the floor can leak colour into the floor and stain the laminate.
This is especially noticeable with light coloured laminate flooring.
For example, a wet pair of jeans could potentially leave a mark on laminate flooring if they are left for a long period.
The same with a featured rug, if it becomes wet then the potential for colour transference is high.
Let's Recap…
If you are considering a new floor and are stuck between a solid wood floor and a laminate floor which one is right for you?
You must take into consideration the price difference between the two floorings, on average it's 50% more to go for a solid wood rather than laminate flooring.
If you have children or pets' accidents happen and laminate flooring is more forgiving than solid wood flooring.
Laminate flooring will last about 15 years on average but won't add value to your home.
I hope this helps you choose the right flooring for your home.
You Will Love These