Creating Order In Your Kitchen
With Pancake Day today, it is often a time families come together and enjoy cooking and creating their own masterpiece; this is fantastic and should happen more often but you can only do this if you create order in your kitchen before you start. Kitchen organization is key to creating food that is safe to eat and to cook in your kitchen. It is easy for children and adults to have accidents in the kitchen and the more organized it is, the likelihood of an accident gets reduced.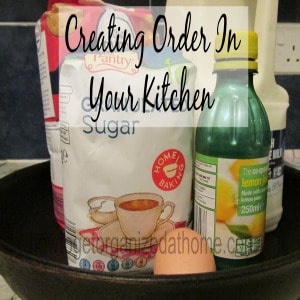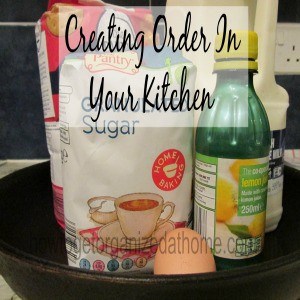 How To Create Order In The Kitchen
I dislike cookery books in the kitchen because of the high humidity and the water can quickly lead to cookery books that you can't open or the pages become damaged.
I have found the solution that works for my family, we seldom actually have a recipe in a book, often they get printed from the internet and I slip these pages into poly pockets, which protect the paper. These get stored in a ring binder that is not kept in the kitchen.
I used to have my baking goods one side of the kitchen and my bowls the other, now I keep my cooking items together, it is so much easier than wandering around the kitchen getting different items, they are there in front of me waiting for me to use.
How you organize a kitchen, has changed a lot over the last few years and I am not sure why this shift has happened; maybe it is the influence over practicality of organizing and allowing groupings of items to change. I found it difficult to split certain cooking items up in the beginning but the more I got used to the idea to separate my cooking to where the appliances get stored makes more sense. I keep by bread making ingredients with my bread maker and my cake making ingredients with my bowls near to the area that I like to bake.
Why Use A Pantry
For me using a pantry is a way to store food staples that I need and use without taking up space in the actual kitchen. I have limited space and lots of cooking items and I just found that by using the pantry to store the food made more sense, it means the bigger appliances get stored in the kitchen cupboards. This means these items are not left on the counter tops collecting dust and they are not hidden in the back of a cupboard in another part of my home, they are accessible and useable.
Cleaning The Kitchen
Clearing off my counters from clutter and appliances has increased the speed at which I can clean the kitchen; a quick wipe down and its done, with limited items that need moving off the counter tops and this reduces the cleaning considerably.
The easier it is to clean up the kitchen, the easier it is to say yes to a cooking session with the family, so the less there is to wipe down and clean when things get spilled or knocked over.
Keeping things off the counter tops makes a kitchen look tidy even if it is not a completely accurate statement. If it looks clean, it will make the idea of cooking as a family more appealing.
Therefore, the idea of creating order in your kitchen will allow you to spend more time there with your family, creating food and memories together.