How To Make Father's Day Special
Take the time and say thank you to those father figures in our lives; I am not necessarily talking about the biological ones, but those men that are an important influence in our lives and in the lives of our children, too. How to make your Father's Day special will be individual to you but let me help you come up with some great ideas.
These men deserve the recognition even if it is just once a year, a day when they're pampered, loved upon or just recognized in some way that shows them the appreciation that you feel towards them and all that they do for you.
It should never be about the gifts you can lavish on others, but the true feeling of gratitude that you give, it could be just as simple as a thank you, or as elaborate as an expensive gift or a meal out.
What matters is how sincere the message is.
How Can I Make Father's Day Special
How you choose to celebrate Father's Day will depend on your own personal circumstances and this is OK.
You don't have to conform to how others celebrate this day, it's unique to you and your dad and that's what's important.
If you want to create traditions, then talk about what you want to do and how each year you will follow those traditions.
Look at the logistics of the situation, following traditions can be difficult, especially as children get older and have their own lives and children.
Knowing when it's time to change a tradition and to move to something new is important and one that you need to be able to discuss with your family!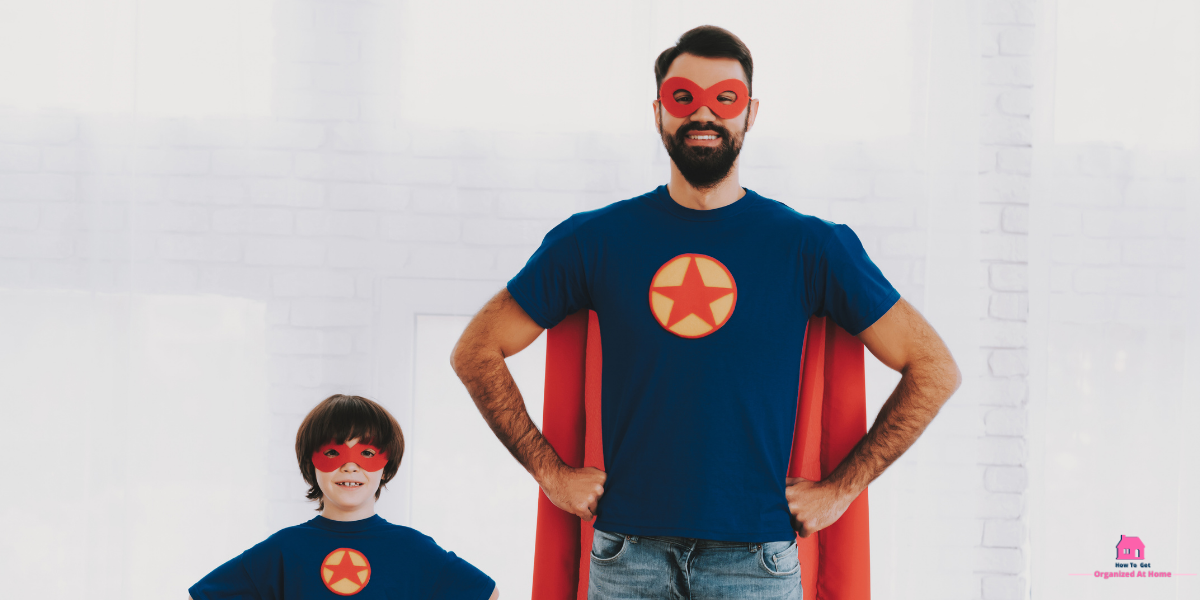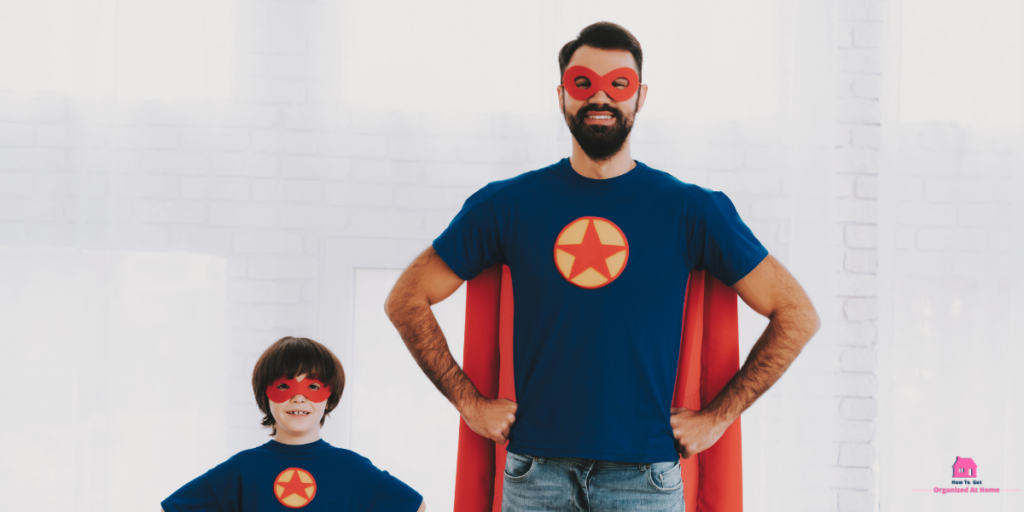 Some Great Gift Ideas For Dad
Affiliate links are included for your convenience. (Which means if you make a purchase after clicking a link I will earn a small commission which won't cost you a penny more!) Click here to read my full disclosure and privacy policy.
When it comes to buying gifts it's not always easy to buy for dads. They don't typically show desires for gifts from family.
But at least once a year they do need some recognition for their hard work and love towards their family.
Which is why I think the Grayson Command Center is one of the most practical but stunning gifts you could get.
It's one of those gifts that keep giving, not only will it make dads life easier but it could potentially benefit the whole family with better organization and understanding of what the whole family is doing.
Let's not forget the personal gifts that will put a smile on any dads face on Father's Day:
Related Articles
Ways To Make Father's Day Special
Men are difficult to shop for, they have their own likes and finding the right gift isn't easy.
You have to think about their wants and needs as well as considering your budget too.
I get bombarded with the question, 'what's dad want?' Often, it's the simplest of things that can and will make the biggest impact.
The cost of these gifts must factor into your budget and this will determine how much you can afford to spend.
If that means finding a cheaper, yet still precious gifts to give your dad or your children's dad is important.
Pin This: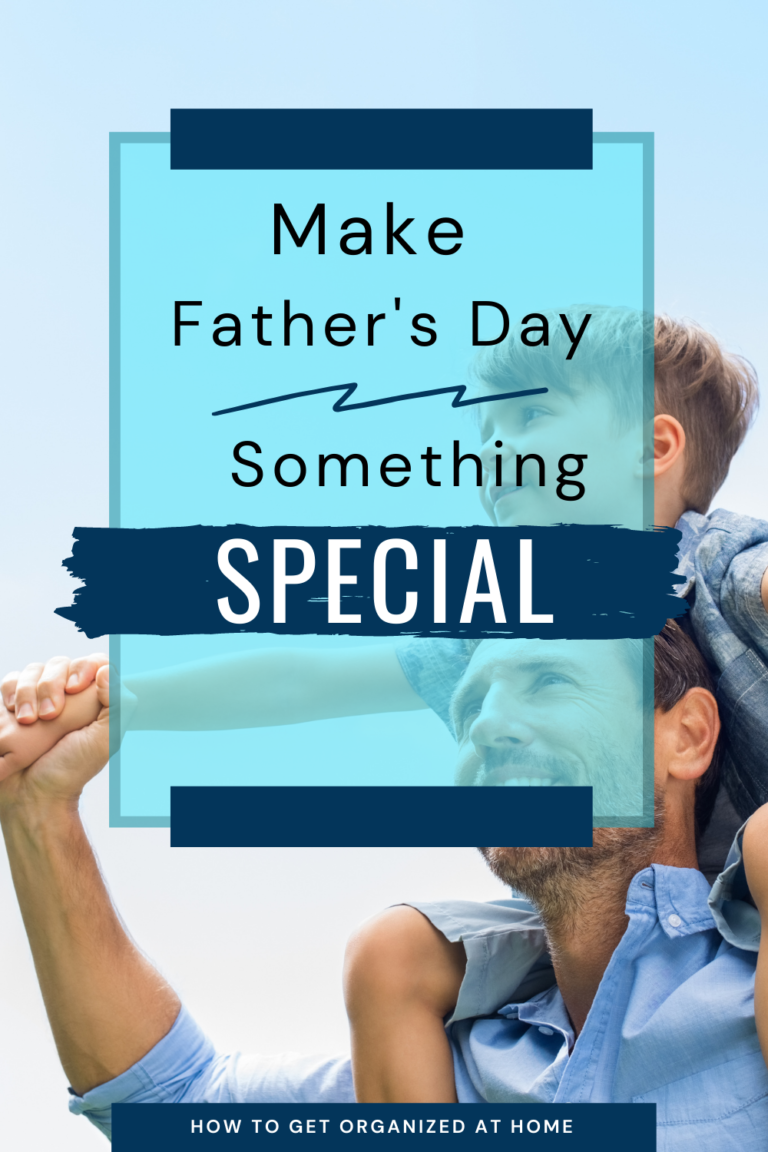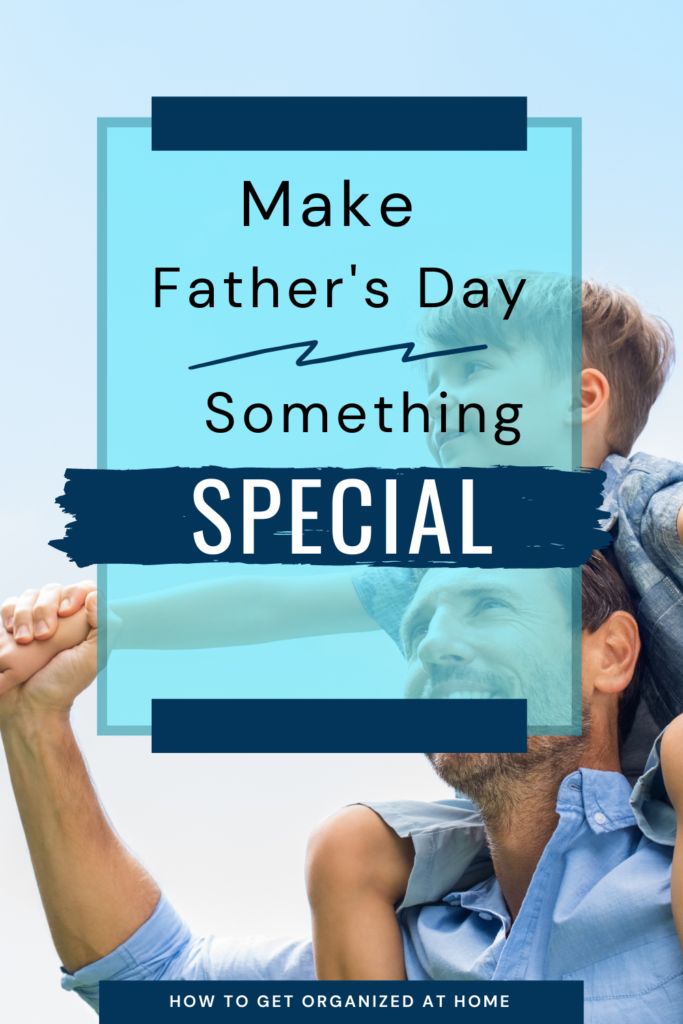 Some More Gift Ideas For Dad
Getting the right gift and one that's in budget is tough
You need to start thinking about your options and what your budget is before the big day.
Why Planning Father's Day Is Important
When it comes to any social event, planning is key.
I like to have plans in place so I know what I'm doing and what everyone else is doing too.
So, start with making a list of the things you want to do and put them in order of what's most important. You don't have endless time and focusing on a few things will make the day a lot less stressful and give you more time to enjoy as a family.
The memories that you make together are the most important part of the day.
Practicalities Of Father's Day
Getting things ready in advance will help to reduce the stress of trying to bring all the important points together.
If you have more time spread the activities and crafts out, don't try and do them all on one day.
You don't want to print out a card and have your children colour it, whilst you are struggling to pull breakfast together.
Planning is the key to any successful event, but it is important that whilst the details before the event help to make things run smoothly on the day, worrying too much on the day itself can mean missing out on the quality time together as a family.
Easy Father's Day Gifts
When it comes to finding the right gift for Father's Day having lots of different ideas can spark the imagination and you can truly find the best gift ever for Father's Day.
Home Made Father's Day Gifts
But what about those gifts that you can make at home, those gifts that you put extra effort in to create something unique and special just for your dad?
Let's Recap…
When it comes to any holiday that you are celebrating planning what you are going to do will make the day go a lot smoother.
Think about what dad wants as a gift and don't buy anything without putting thought into what you are going to buy.
Don't forget that sometimes the simplest ideas are often the best.