20 Classy Gifts For Men That Will Be Perfect For Any Man In Your Life
Are you looking for a classy gift to give the men in your life? It can be difficult to find something that's classy and yet affordable for men, they can be difficult to buy for. This is why I have put together this selection of classy gifts for men that will help to inspire you to think outside the box on your gift giving this year.
These 20 classy gifts for men will inspire you to find the perfect gift for the men in your life without resorting to socks. If you want to make shopping for your man easier and less stressful let me show you what classy items there are and where to buy them from for the best value.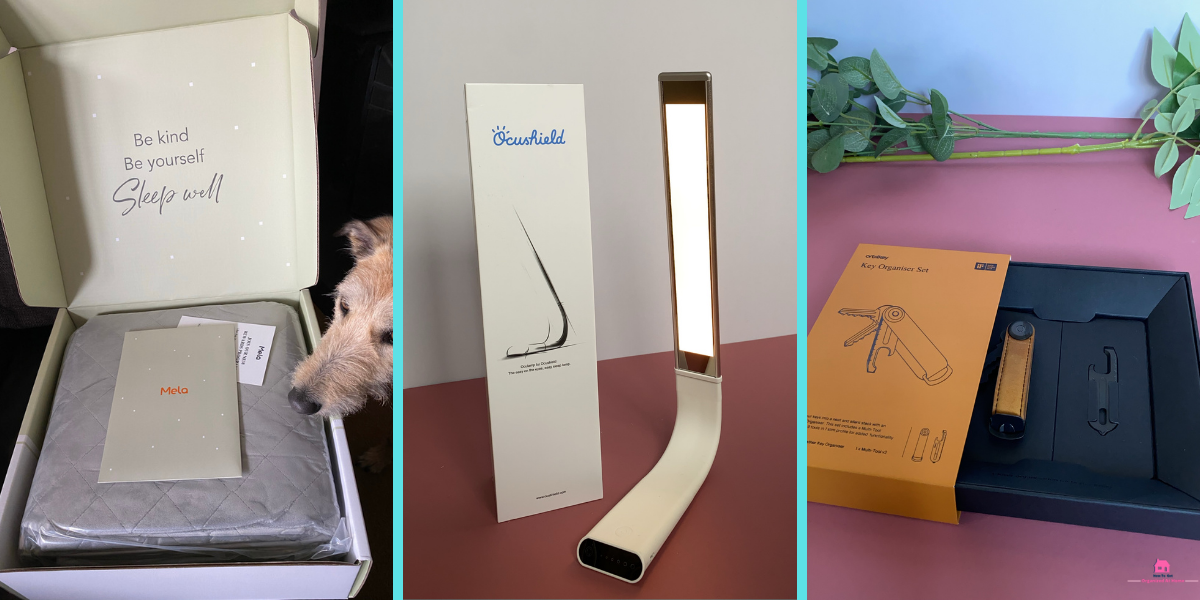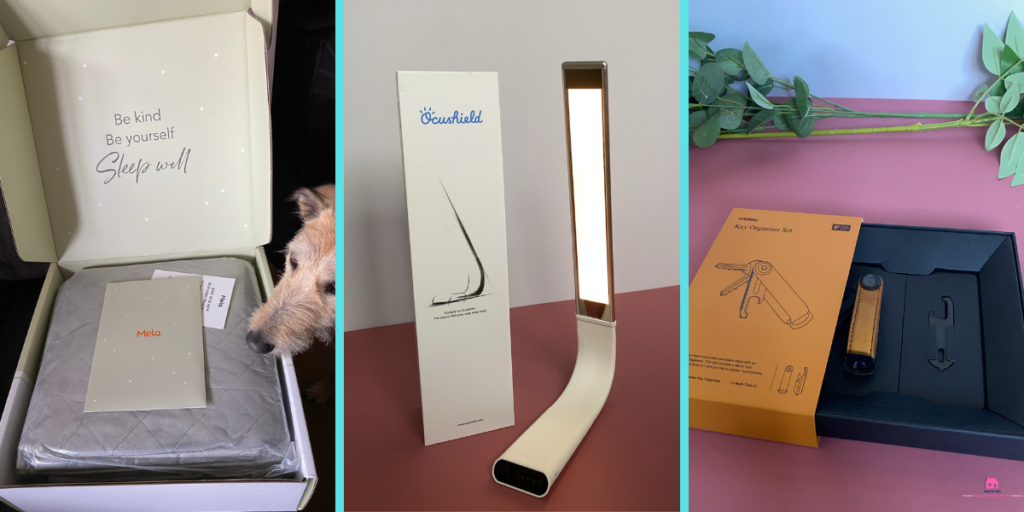 Affiliate links are included for your convenience. (Which means if you make a purchase after clicking a link I will earn a small commission which won't cost you a penny more!) Click here to read my full disclosure and privacy policy.
Orbitkey is a new to me amazing but simple classy item that my husband absolutely adores. It's a way to hold your keys but in a way that protects them from damaging pockets. They don't rattle and are held together in a leather protector.
It comes with a two year warranty.
You simply put your keys, between 2 – 7 keys into the key stack and transform your annoying bunch of keys into a stylish key organizer.
Also, you can get a multi-tool that is also kept with your keys and it means you will always have access to emergency tools if the need arises. There are 9 tools in one handy compact addition to your key organizer.
I was gifted an Orbitkey to try these are 100% my thoughts and I have to admit it's a simple yet classy item.
Grab your Orbitkey here:
2 Fine Spirits
If the man in your life likes his spirits then splashing out on some expensive liquor would certainly be a welcomed gift.
But what spirits you ask?
I've come up with a mini selection of some fine spirits that I'm positive you will find something suitable to his pallet.
Pin This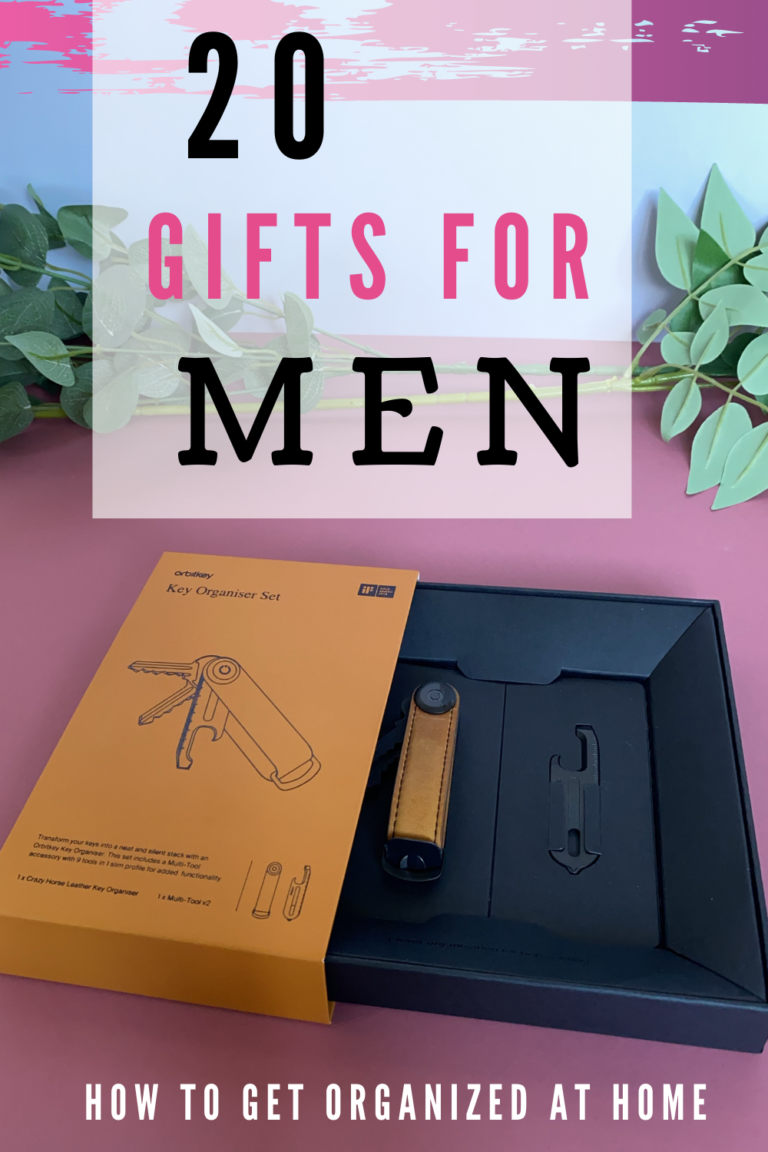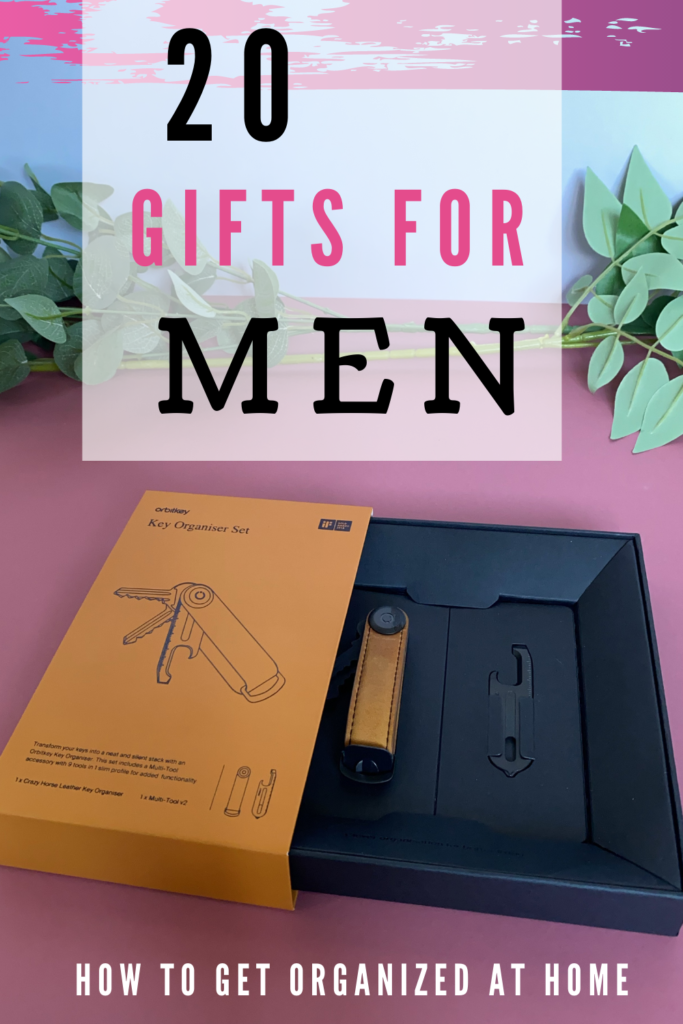 If your man loves his Apple products then an Apple Watch is a must have accessory. They are so much more than just a watch, with the health tracking and other functions it's perfect for those busy men.
Not only does a multi-tool save time, it has to be of great quality to ensure that it's up to any task. That's why if you buy the Leatherman Multi-Tool you are guaranteed to purchase a good quality product.
Who doesn't want the most expensive Ipad on the market? I would love this one so much too. If you have the Ipad you must have the Apple Pencil to go with it.
I know we all have our phones and they have pretty good cameras already installed but what if your man wanted to actually use a camera that was top of the range? Have you thought about getting him a top of the range DSLR camera? This is the camera I want.
When it comes to personal hygiene sometimes the best is out of our reach and buying a gift that will help your man look after his teeth is priceless. Check out this Sonic Electric Toothbrush.
If your man wears earbuds then treat him to the best! These noise cancelling earbuds aren't cheap but they certainly will perform.
It's surprising how expensive an electric razor can be so getting one as a gift is always appreciated, unless of course they have a beard then this might not be the right gift for them.
10 High End Coffee Machine
Does your man love coffee? How about an expensive coffee machine that will create the perfect cup of coffee? From the bean to coffee in a minute is impressive, but you get what you pay for and this one isn't cheap but it certainly will perform.
It might surprise you but having a weighted blanket is good for your mental health and I've got to admit that it wasn't something I would have previously purchased for my husband, but we have one and he loves it just as much as I do. I'm a hot sleeper and this one is what I'm getting before the summer, but we have this weighted blanket love it too.
12 Boomf Gifts
If you like something a little different and you are OK with a bit of confetti then you need to check out these Boomf gifts. Not only do they come with some really cute selections on different types of boxes but they are also a bit of fun too.
13 Ocushield Blue Light Desk Lamp
If you want to protect your man's eyes then you need to check these desk lamps from Ocushield that are not only awesome lights but they also help to protect your eyes from blue light damage. I love mine and because it's rechargeable I don't have to worry about cables on your desk. It makes it perfect for having the light where you need it and not where the plug outlet is.
If your man loves his toys then he is going to want this electric hoverboard. It truly is amazing. You really need to have good balance though if you want to use these! I think they are a cool and fancy gift but make sure it's something they will use.
If you can get one of these you are doing an amazing job, I could only find the PS4 on my search. But it is a good console too. I don't think I've seen any PS5's about so they are going to be a sort after item.
Men wear rings, so why not buy something special, how about this amazing man's ring in white gold? Men's rings are aways chunky and I like that in jewellery.
If he's not good at washing up his drink bottle, what about one that's self cleaning? Check out this self-cleaning stainless steel bottle, it's an awesome concept and you will know that the bottle and water is safe to drink.
I don't know why men seem to be incharge of the BBQ? How about this 4.5 star rating BBQ for your guy? It's going to be perfect for those summer BBQ's that you will want in the garden for years to come.
If you have a DIY'er that you are buying for how about treating them to a power tool they've always wanted but couldn't afford? My husband is a Ryobi fan and I would love to purchase him a Ryobi multi tool set
.
Knowing you are monitoring your home when you are not there gives you peace of mind. Having a camera system for your home is a luxury that many people need and getting one for your guy could just be what he's hoping for. There have been so many positive reviews on this security system that I would love to give it a go.
Stroven's Essential Luxuries Gift Box combines an Eau de Parfum with a nourishing, soothing Shave & Beard Oil made with specially selected natural ingredients.
Hand-blended in small batches in the UK, Stroven's ingredients are chosen not only for their scent but also for their proven ability to improve feelings of well-being – particularly for men.
Choose from 3 unique fragrances when purchasing your set for an added personal touch. This innovative indie brand donates 10% off all their profits to British veterans and charities that support men's mental health and suicide prevention, so you know you're supporting a small business that is passionate about making a difference.
If there is a man in your life that loves to look after himself and adores little luxuries, Stroven's Essential Luxuries Gift Box is guaranteed to please. Get 20% off your first order with code STROGET20.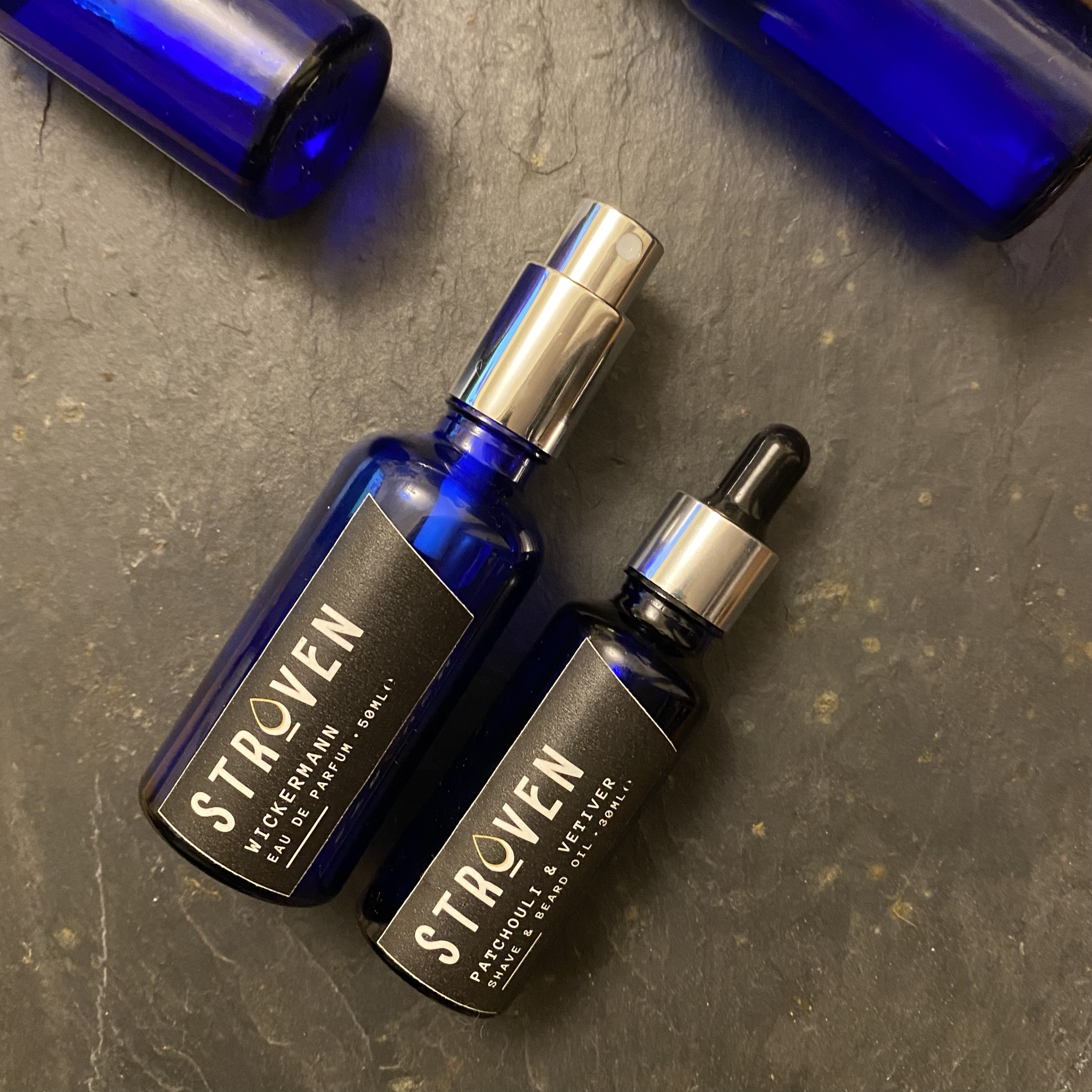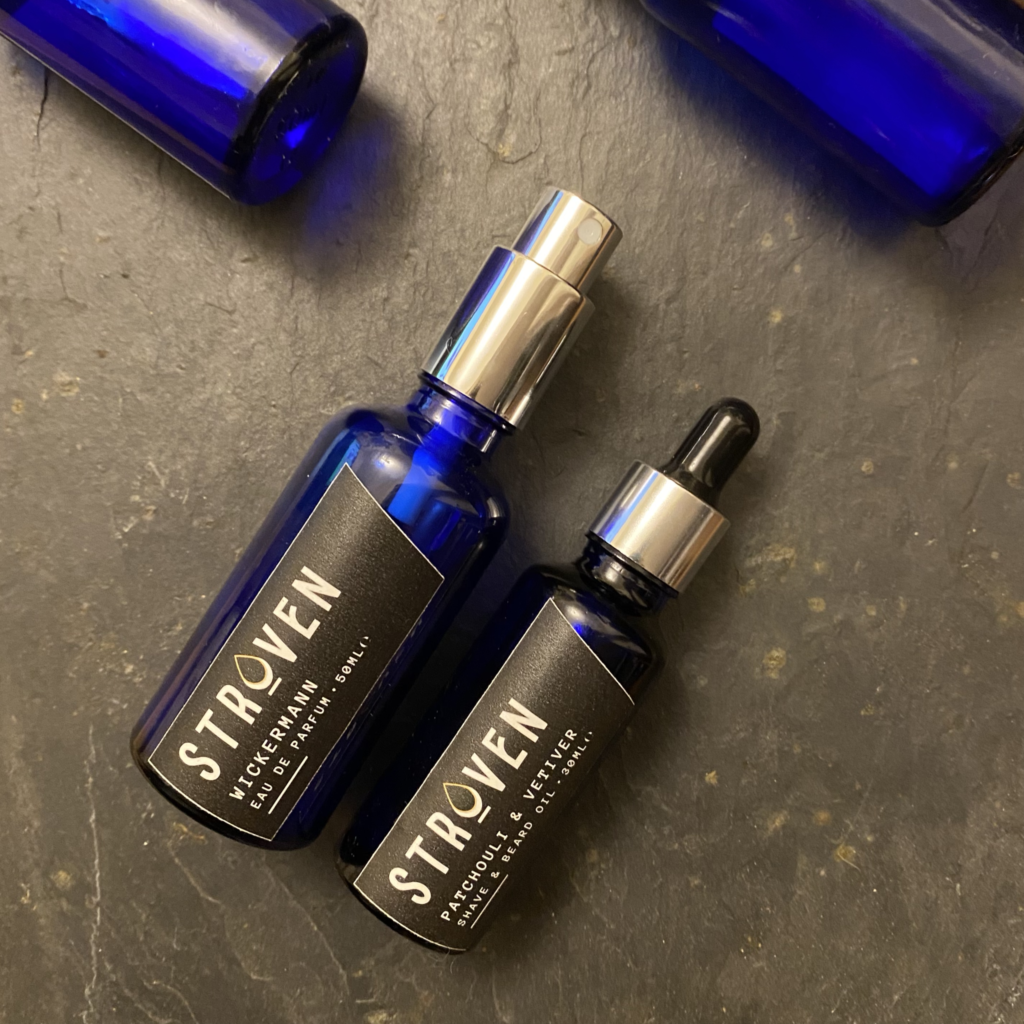 I was recently gifted a desk pad from Orbitkey and I have to say it's amazing. Not only is the quality great but is looks and feels stylish too. Not only would this make a great gift for any man in your life it's also extremly stylish too.
Related Articles
Let's Recap…
When you are looking for that perfect gift for the classy man it doesn't have to be expensive but it must scream quality.
That's one of the reasons I love some of these products I've picked, they are quality items and yes, sometimes they do come with a more expensive price tag, but they should last longer and perform better than cheaper alternatives.
For example the Orbitkey is one of the cheaper items in this selection but it's classy, different and practical and that's important too.
You don't want to just buy items to clutter someone's home, it needs to have a purpose and one they would use too.
So, if they don't drink coffee, don't buy them any coffee machines.
Have fun and get inspired by my list of classy gifts for the men in your life.