How To Kill Mold Spores In The Air
Mold spores are everywhere. They can grow on any surface and are commonly found in damp areas such as bathrooms, kitchens, and basements.
Mold is not only unsightly, but it can also cause a lot of health problems such as allergies, asthma, and respiratory infections. These mold-removal tips will help keep the mold at bay even before they start to grow.
The good news is, there are ways to kill mold spores in the air and prevent them from causing problems. Here are some effective ways to get rid of mold spores.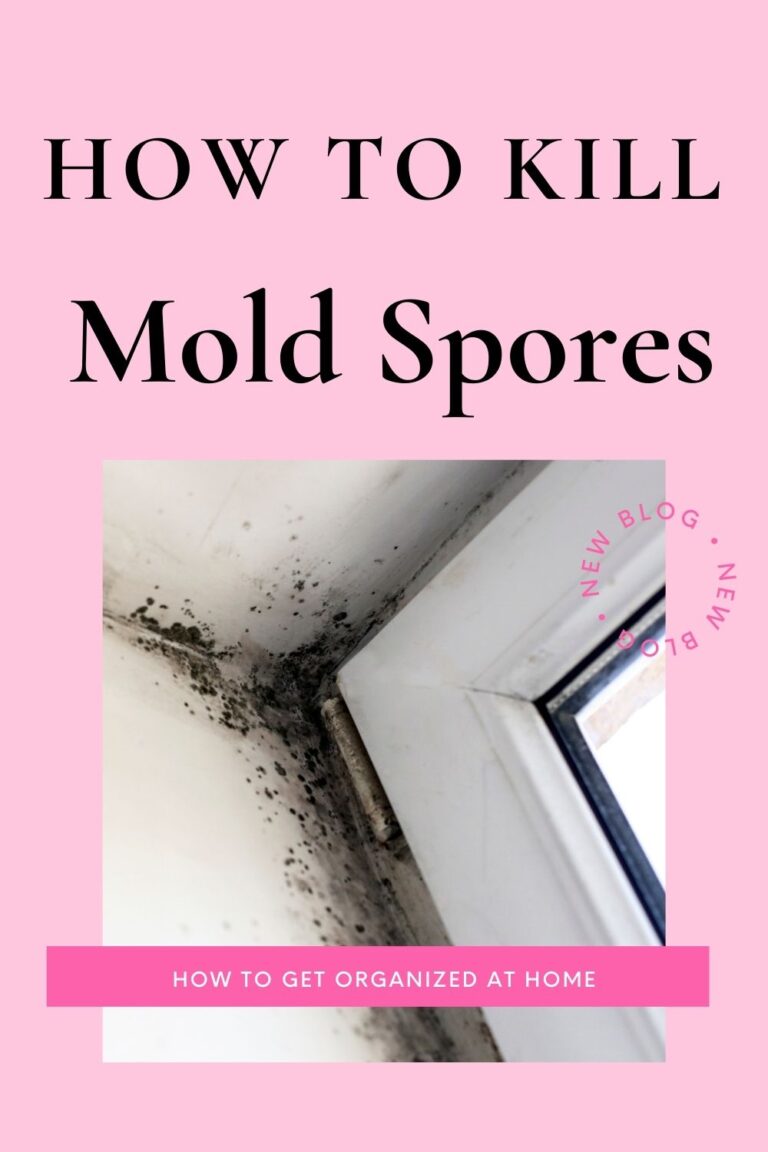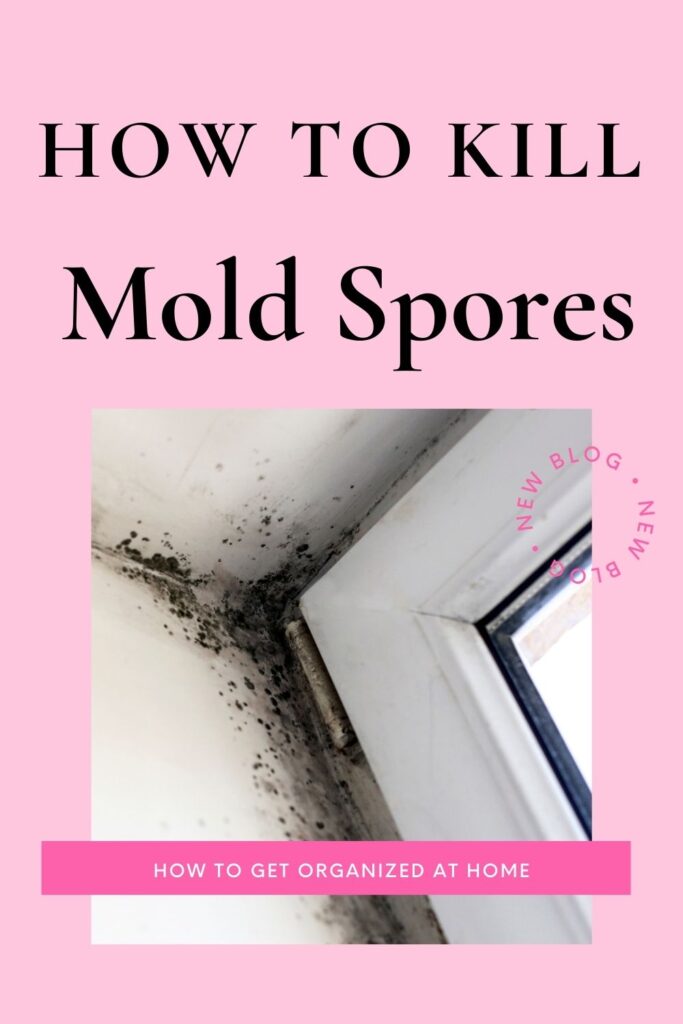 Once mold spores are in the air, they can be difficult to get rid of, but with these ideas, you will be removing those mold spores even before they have had a chance to even find a potential new home.
Affiliate links are included for your convenience. (This means if you make a purchase after clicking a link I will earn a small commission which won't cost you a penny more!) Click here to read my full disclosure and privacy policy.
How Do You Kill Mold Spores In Your Home?
There are a number of different ways that you can attack the mold spores that are in your home.
The one I like the most is using a diffuser with tea tree oil in it, tea tree oil is a natural anti-fungal product.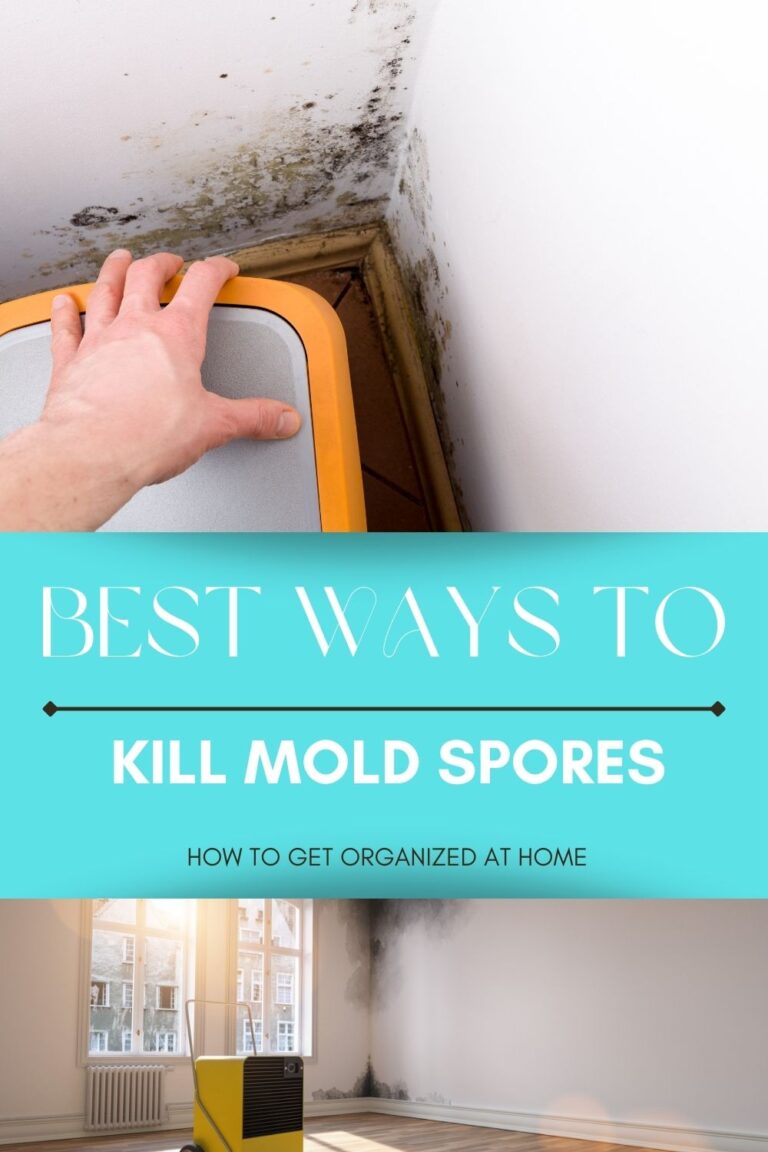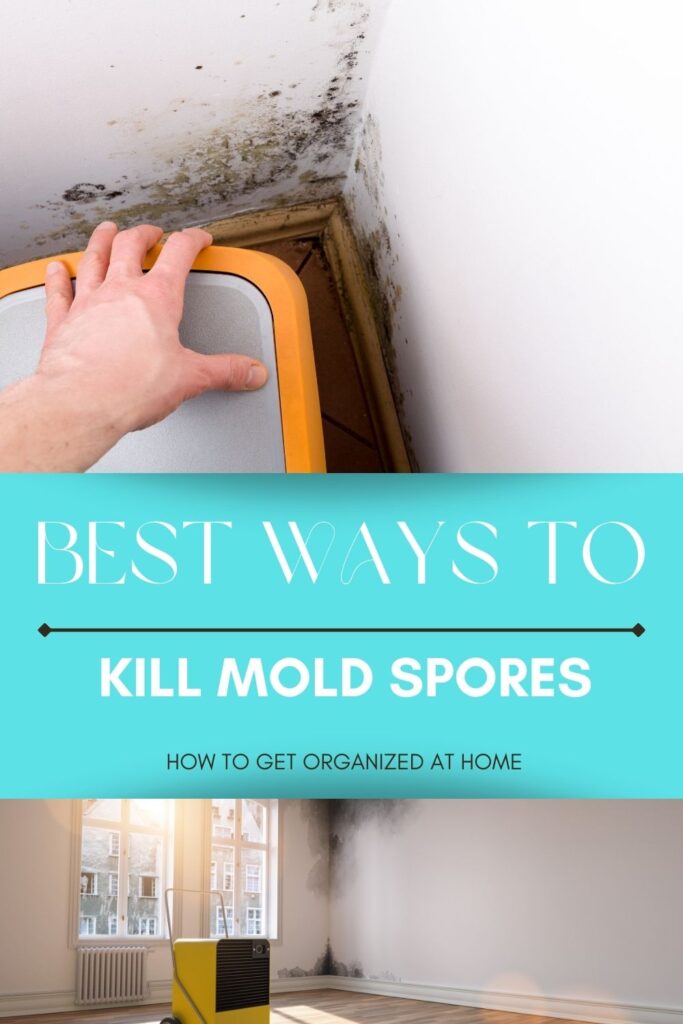 Using it in a diffuser will have an impact on the mold spores that are in the air and on surfaces in your home, killing them without you having to do a thing, well apart from setting up your diffuser.
Resources You Need For Killing Mold Spores
Let's look at a few products that you might want to use in your home to kill mold spores meaning you have fewer potential outbreaks of mold in your home.
A simple diffuser is used with the essential oil, tea tree oil.
Using a dehumidifier will reduce the amount of moisture in the air by filtering it through the machine, if the dehumidifier has a Hepa filter you will catch mold spores too.
An air purifier that has a Hepa filter will also remove the mold spores from the air too.
Increase Ventilation In Your Home
Another way to get rid of mold spores in the air is to increase ventilation.
Mold spores thrive in damp, humid environments, so increasing ventilation can help dry out the air and prevent mold spores from growing.
Open windows and doors to let fresh air in, and use fans to circulate the air. If you have a bathroom or kitchen with a lot of moisture, use an exhaust fan to remove excess moisture from the air.
You can also use a dehumidifier to reduce the humidity level in the room.
Use an Air Purifier To Kill Mold Spores
One of the best ways to get rid of mold spores in the air is to use an air purifier.
An air purifier is designed to remove particles from the air, including mold spores. To effectively remove mold spores, you need an air purifier with a HEPA filter.
A HEPA filter can trap particles as small as 0.3 microns, which includes mold spores.
When looking for an air purifier, make sure you get one that is the right size for the room you will be using it in. The larger the room, the larger the air purifier should be.
Clean and Disinfect All Areas Of Your Home
Cleaning and disinfecting surfaces is another way to get rid of mold spores in the air.
Use a solution of tea tree oil and water to clean surfaces that are prone to mold growth, such as bathrooms and kitchens.
Make sure you wear gloves and a mask to protect yourself from mold spores.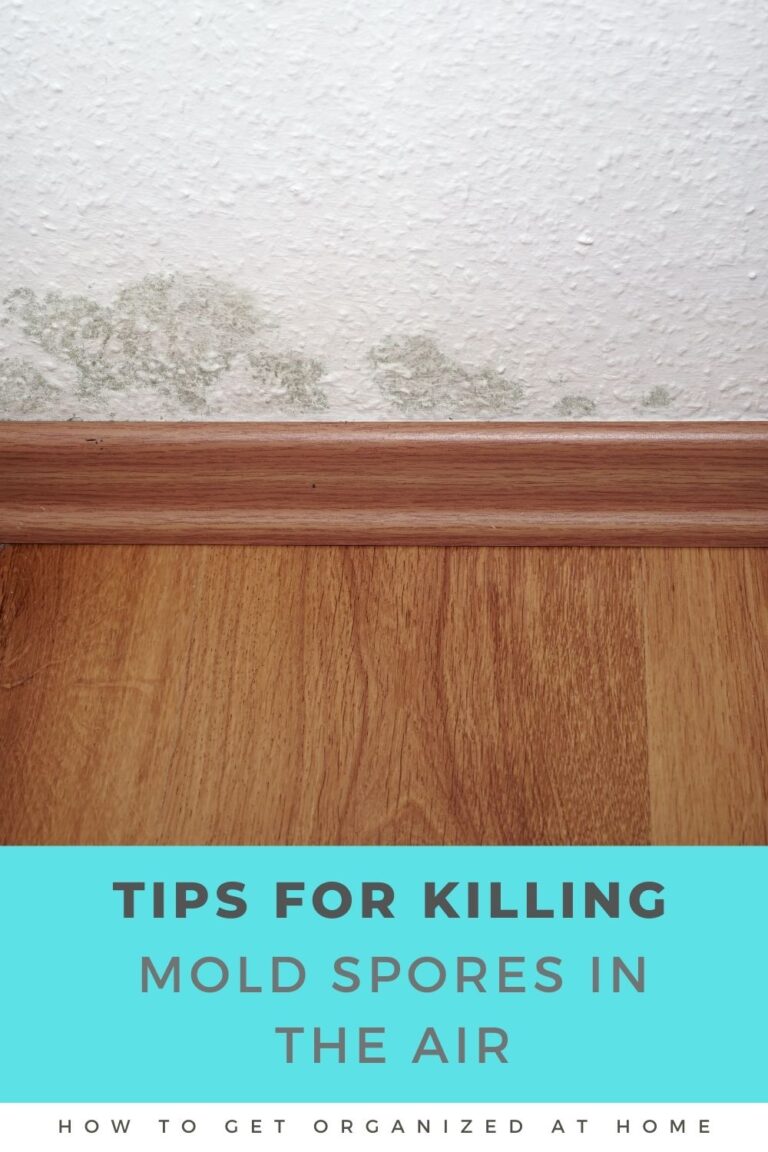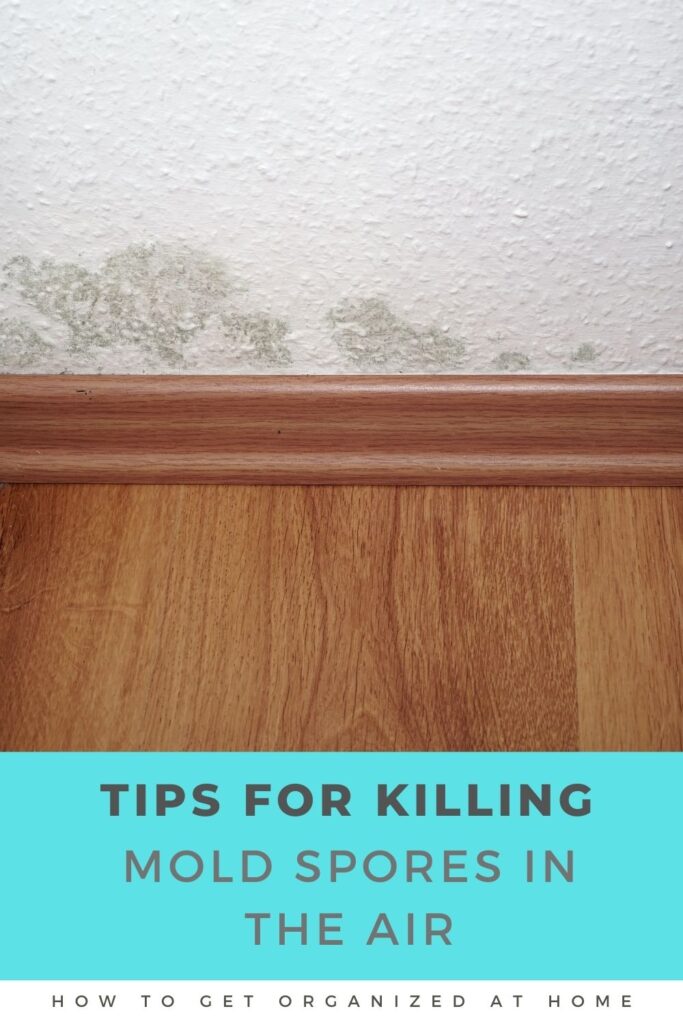 Vacuum carpets and upholstery regularly to remove any mold spores that may be lurking there.
Make sure you use a vacuum cleaner with a HEPA filter to prevent the mold spores from returning to the air.
Preventing Mold Growth In Your Home
Preventing mold growth is the key to keeping mold spores out of the air. Here are some tips to prevent mold growth:
Keep the humidity level in your home low
Fix any leaks in your home immediately
Use a dehumidifier in damp areas such as basements and bathrooms
Use exhaust fans in bathrooms and kitchens to remove excess moisture
Clean and dry any wet or damp surfaces immediately
Use mold-resistant products in areas that are prone to mold growth
Mold spores can cause a lot of health problems if they are not dealt with properly.
Using an air purifier, increasing ventilation, and cleaning and disinfecting surfaces are all effective ways to get rid of mold spores in the air.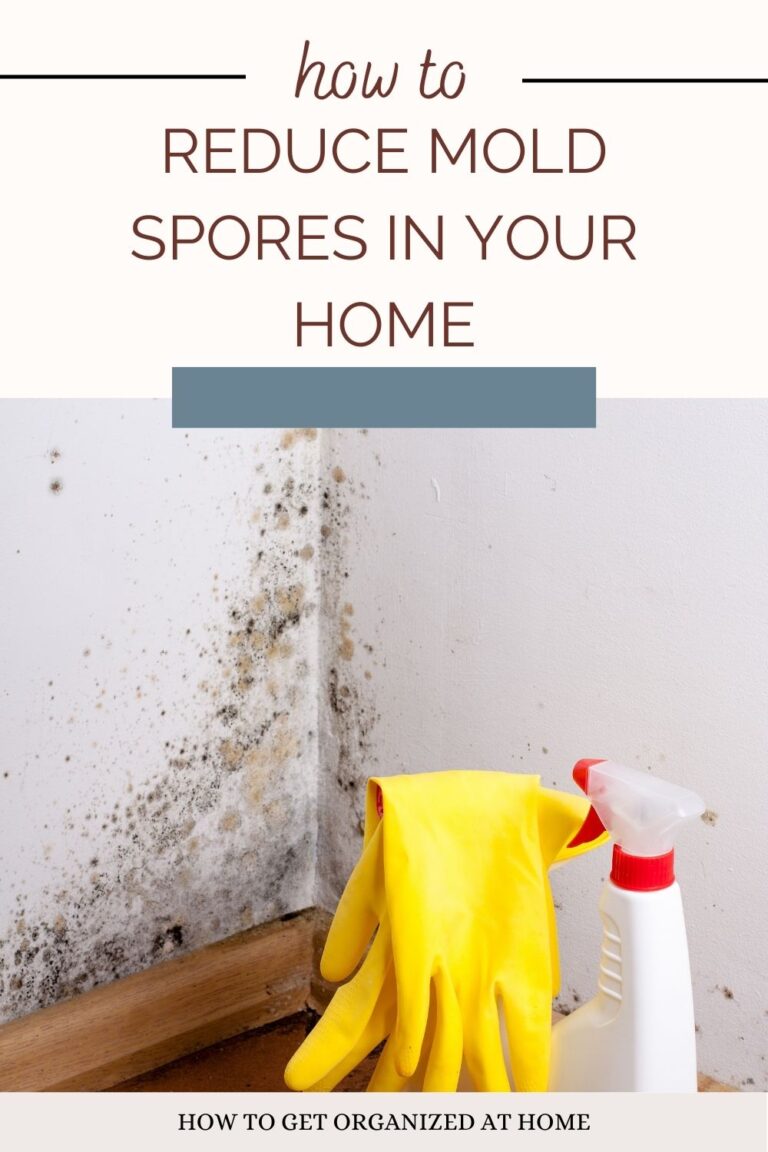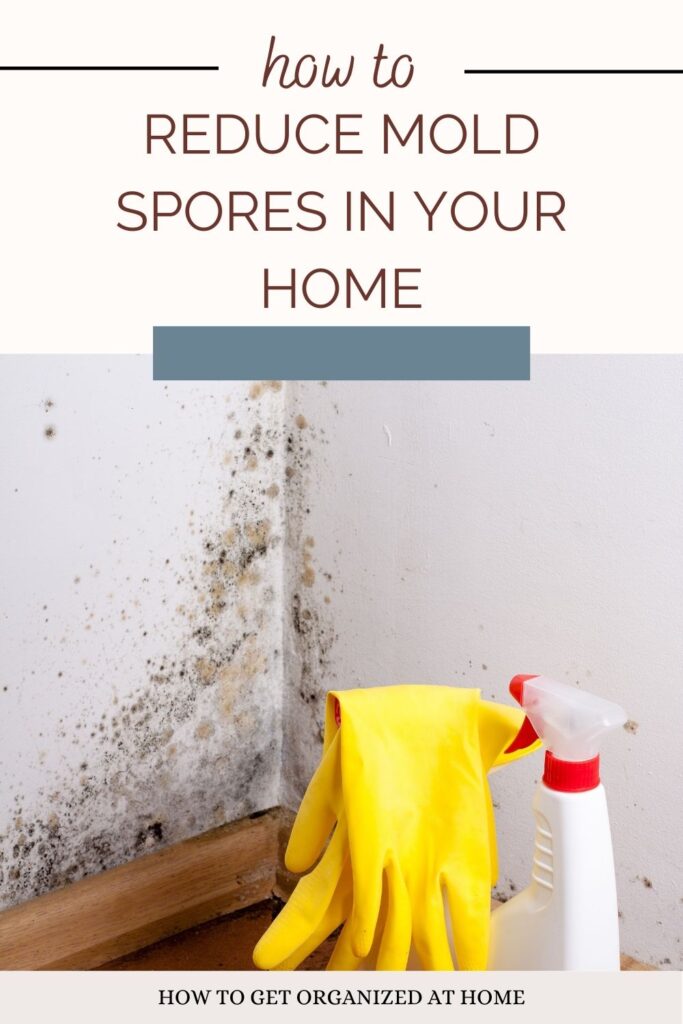 By following these tips, you can breathe easier and reduce your risk of health problems caused by mold spores.
Remember, prevention is the key to keeping mold spores out of the air, so take steps to prevent mold growth in your home.
More Resources For Removing Mold From Your Home
The more information we can use to help us keep our homes free from the mold the better.