Gift Ideas For Dungeons And Dragons Players
Do you have a Dungeons And Dragons Player in your family and you are stuck for a gift idea for them?
I've got you covered with these great gift ideas for Dungeons and Dragons Players that I know they are going to love.
It can be tough knowing what to buy people but when they have an interest, it gets difficult to choose gifts if you aren't into the same area and know nothing about a topic.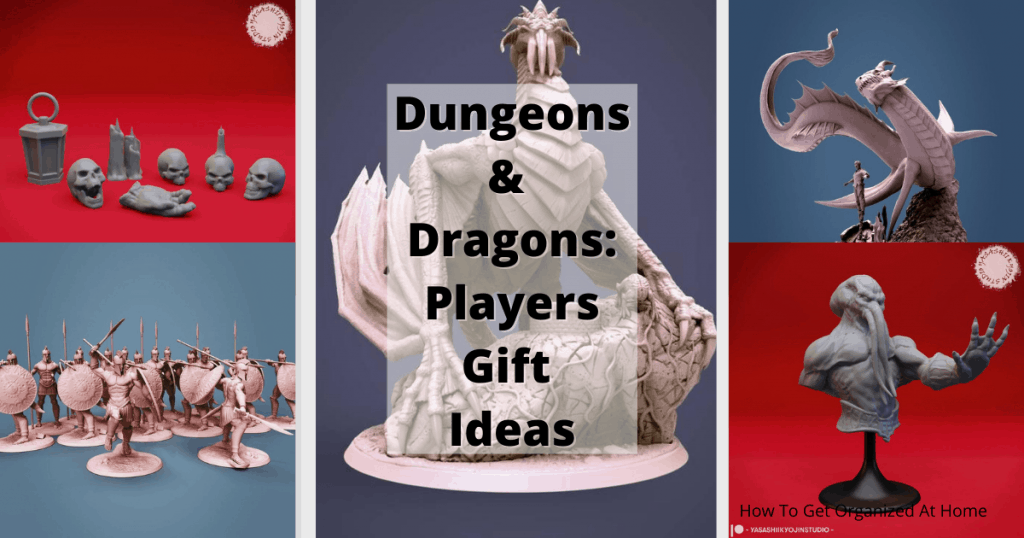 Related Articles
Role Playing Game Gifts
As people have spent so much time at home this year the amount of role playing games that people are playing have increased.
But with this comes some great ideas that you can buy them for a gift that they are going to love.
But what if you could get them something so amazing they would love the gift you got them?
First you need to find out if they are the Dungeon Master? This will effect what items they will want to have in their homes for their future campaigns.
Resin Created Sculptures
If you are looking for something that your D & D fan can use in their game play as well as giving them something to do before the game.
These resin sculptures are amazing. They come primed so you do need to look at painting these items and that can add to making them look perfect and individual to them too.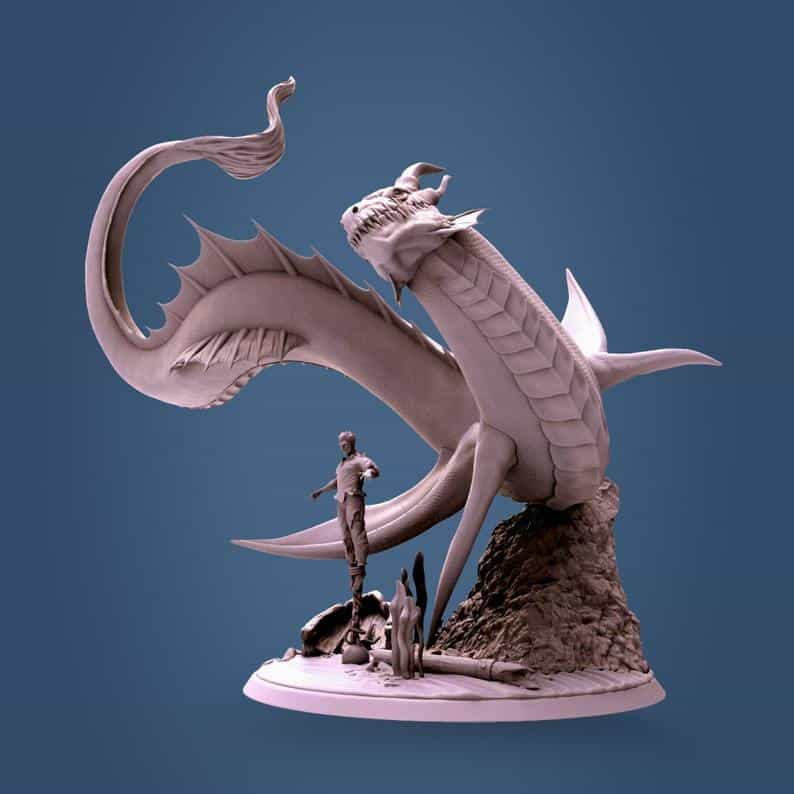 This amazing Sea Dragon resin printed figurine will make any D & D fan love you. But you will also get some peace as they have to paint this design too.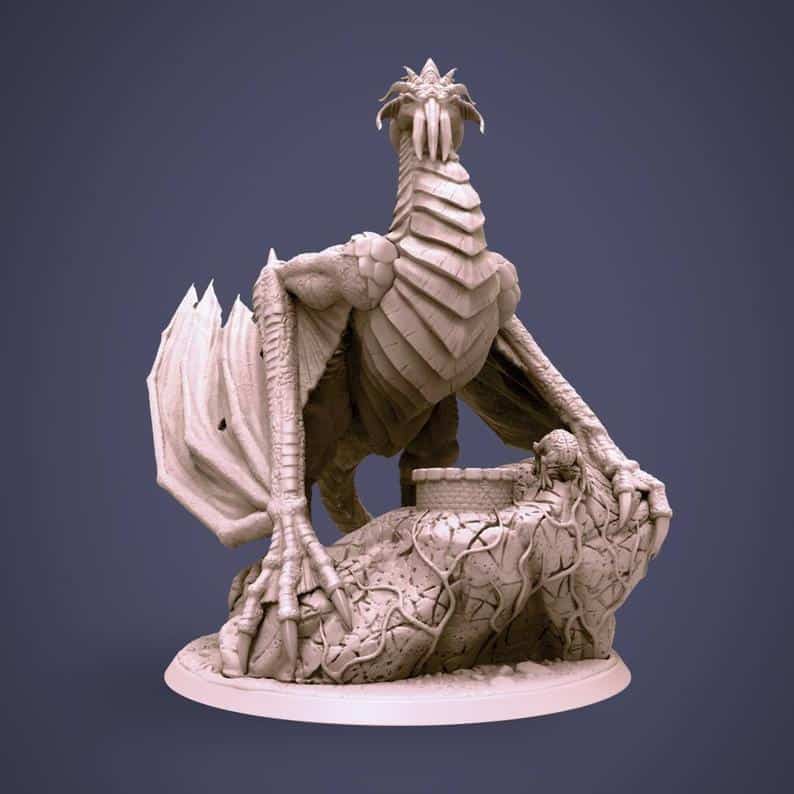 The Brain Eater will help you set the scene for your boss fight in your latest campaign and will look amazing and stunning.
Setting The Scene
These mini statues are great for adding realism to any game, the less you have to visualize the easier it is to play and to get more friends into the game too.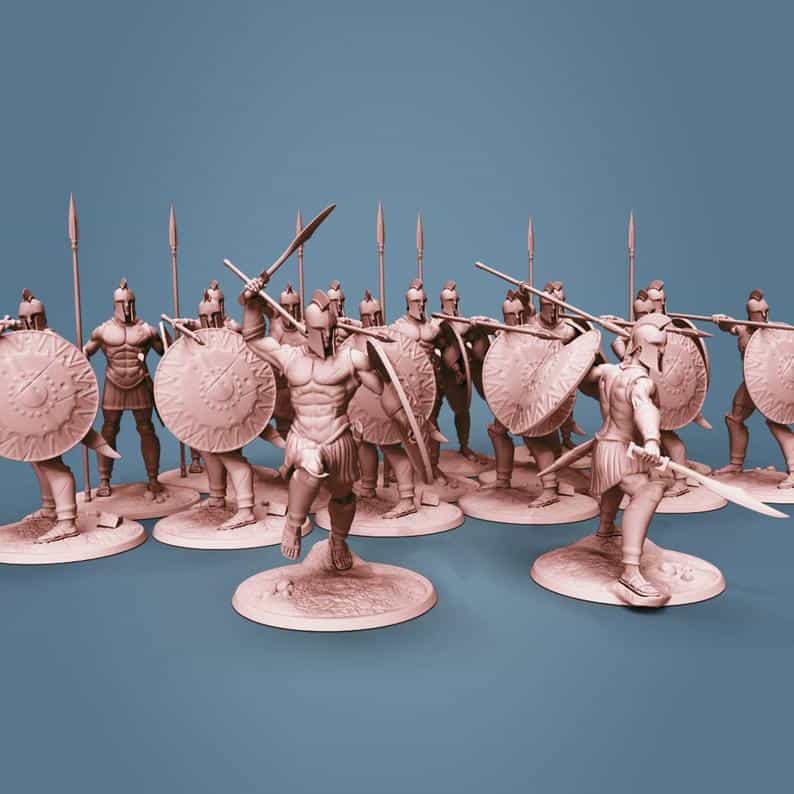 This collection of nine Hoplites will destroy all that stand in their way! Once they are painted of course!
Don't Forget The Props
Every game needs props, with props you can make the campaign come to life and you can show rather than just tell from the point of view of the Dungeon Master.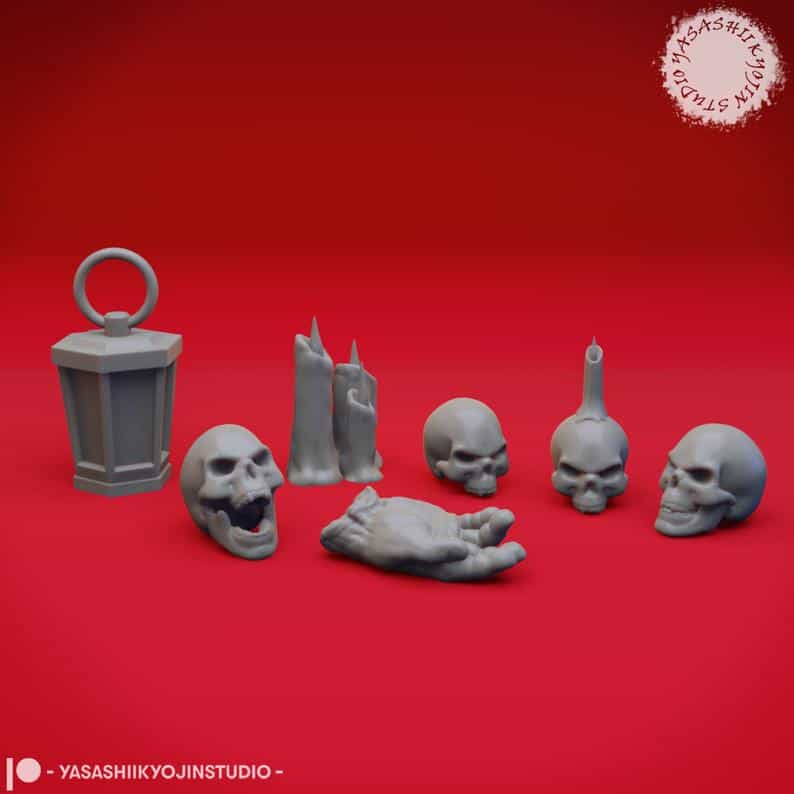 Help set the scene in your campaign with these cool and awesome props that make the game feel more real.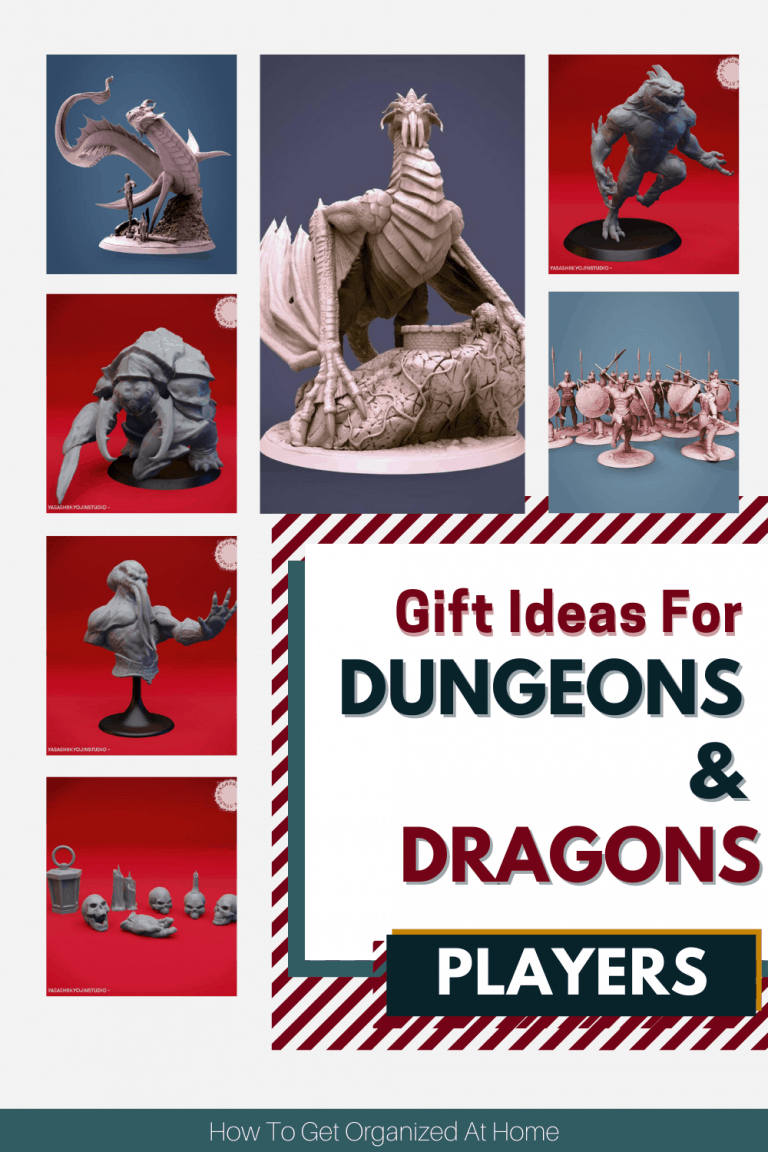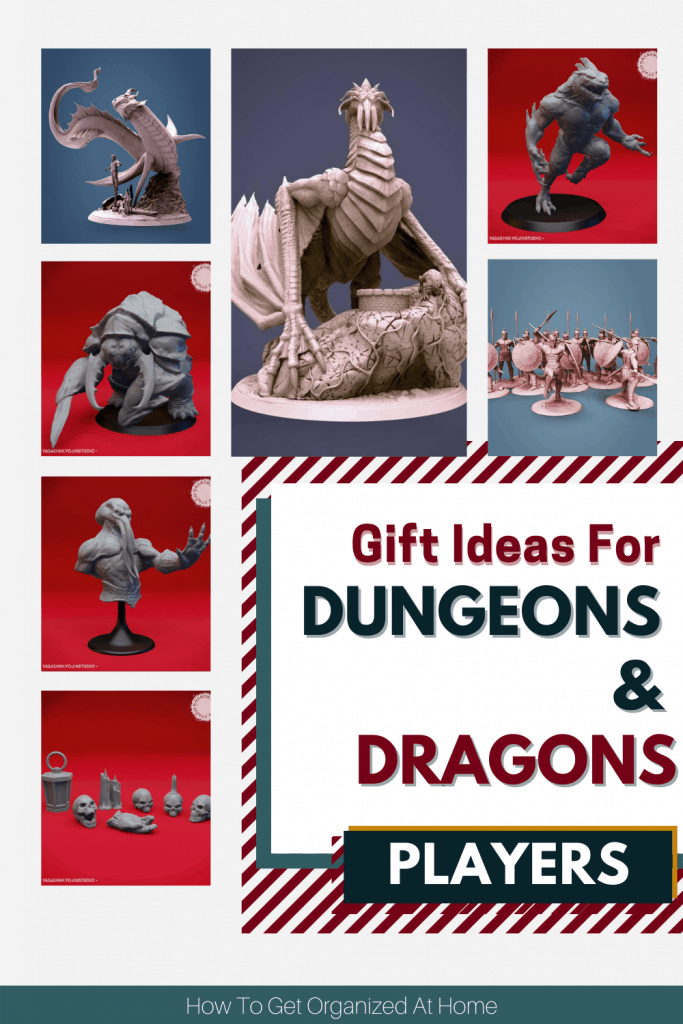 You Need Monsters Too!
You can't not have any monsters for your campaign and these two are really the cutest monsters I could find!
Can you have cute monsters?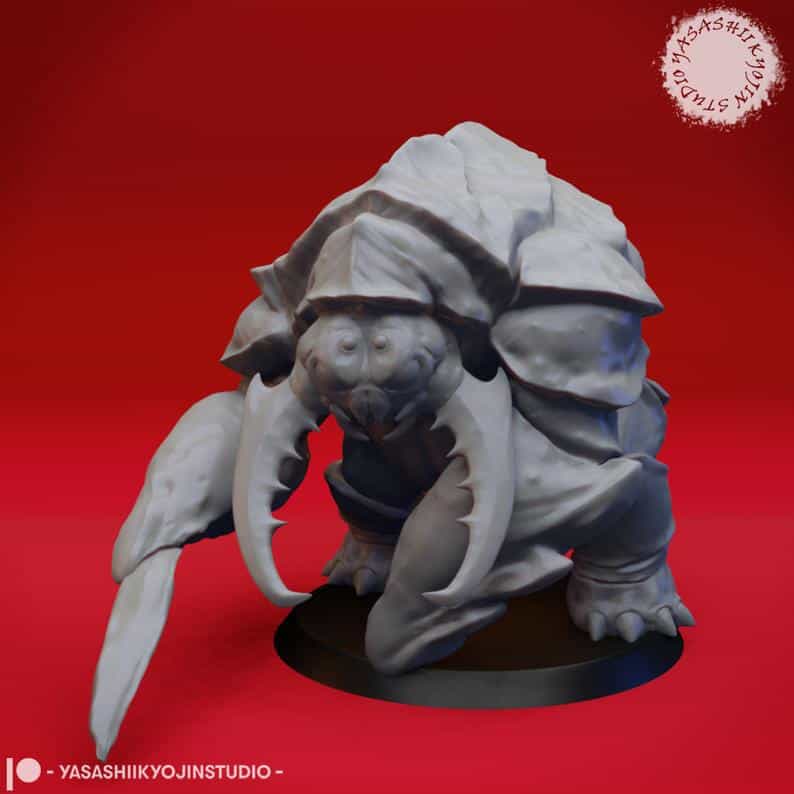 If you are a Dungeon Master you can add these following monsters to your campaign. This is Umber Hulk.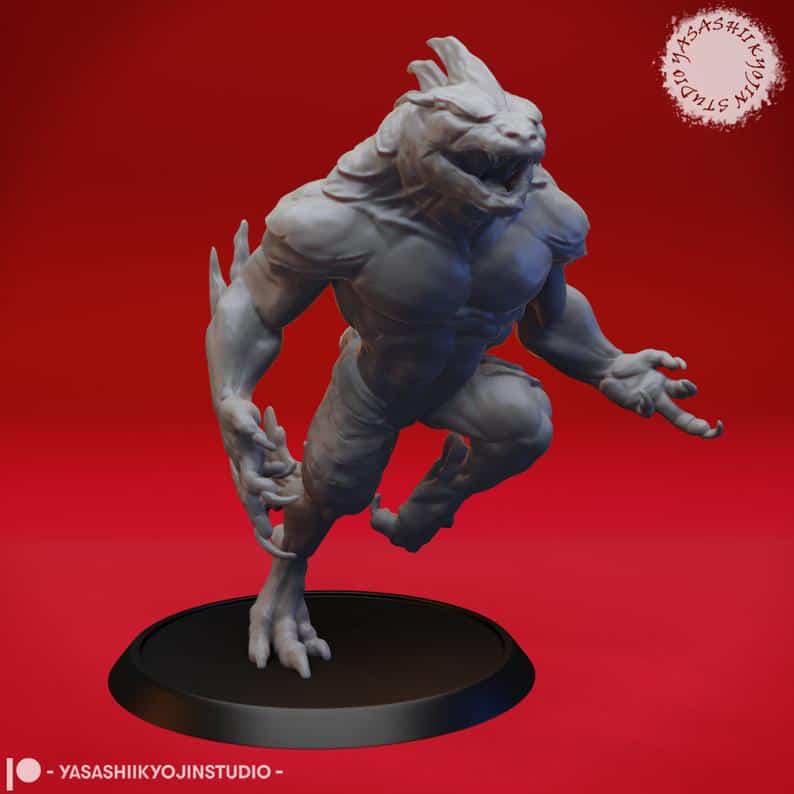 The Troglodyte were a cave dwelling reptilian humaniod with a barbaric culture centered around food and scent. Perfect for setting your latest the campaign.
Busts To Collect And Paint
If you know your Dungeons and Dragons fan is into not only the game play but also into having some cool bust that they can paint and show off to their D & D friends then this is the perfect gift for you to get.
This Mindflayer Bust will look amazing once it's painted and a perfect display item.
Something Classic
What if you are just looking for something that's not quite so different?
A classic t-shirt with D & D designs will always be a great gift idea.
You really can't go wrong with a t-shirt for someone who loves D & D.
What about an awesome D & D sweatshirt that will be perfect for the Dungeons and Dragons player in your home?
Dungeons And Dragons Players Place Mats
Just because they are playing their latest campaign doesn't mean they are going to forget their manners.
They will need refreshment and what better than to place them on than Dungeons and Dragons place mats?
These cool drink mats will look awesome in their home? There's even one for the Dungeon Master.
This cool Dungeon Master tankard looks amazing and would make a most fantastic gift to the Dragon Master in your group.
Let's Recap…
You have a Dungeons and Dragons fan and you need to buy them a gift.
Do you know if they are the Dungeon Master? This is a great place to start to work out what to buy.
It's not just about a campaign there's more to it than that, think about long-term game playing tactics that will help your D & D fan enjoy the game even more.
You Will Love These