Thanksgiving Organization Tips
If you're like most moms, you're always looking for ways to make your life easier.
And what better time to do that than during the holiday season? Thanksgiving is a great time to get organized and make things run smoother for your family.
Here are some Thanksgiving organization tips on how to do just that.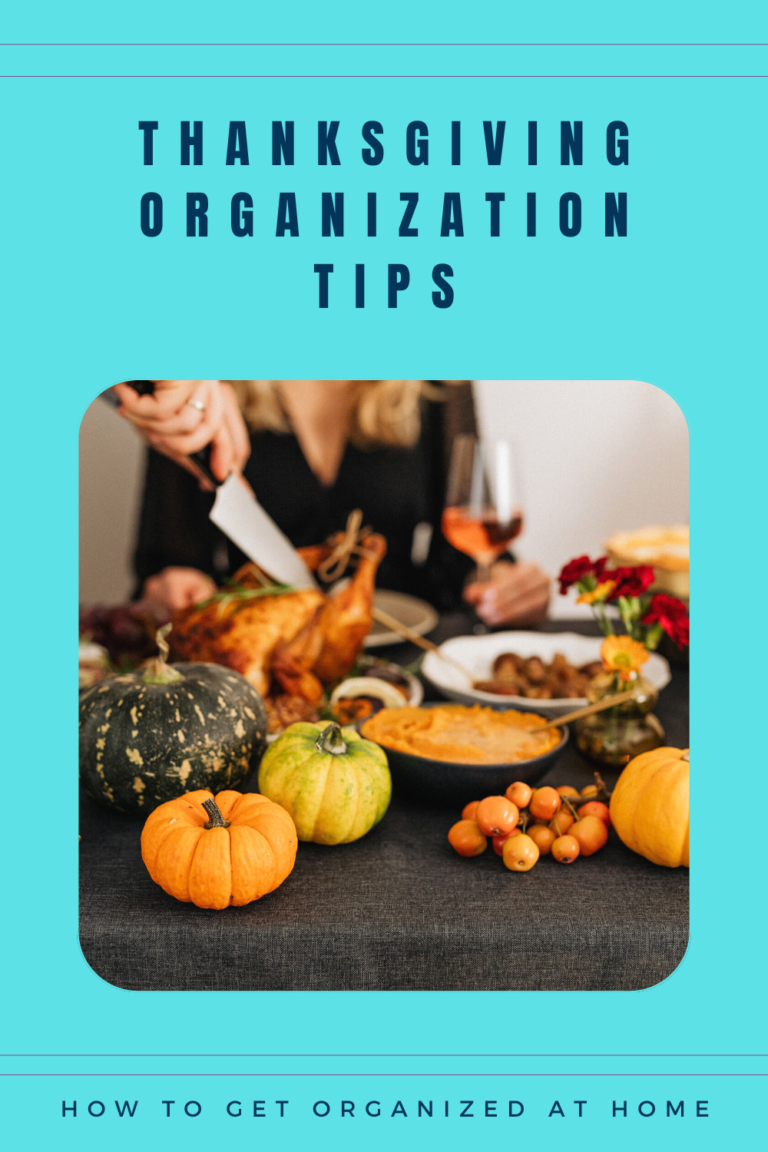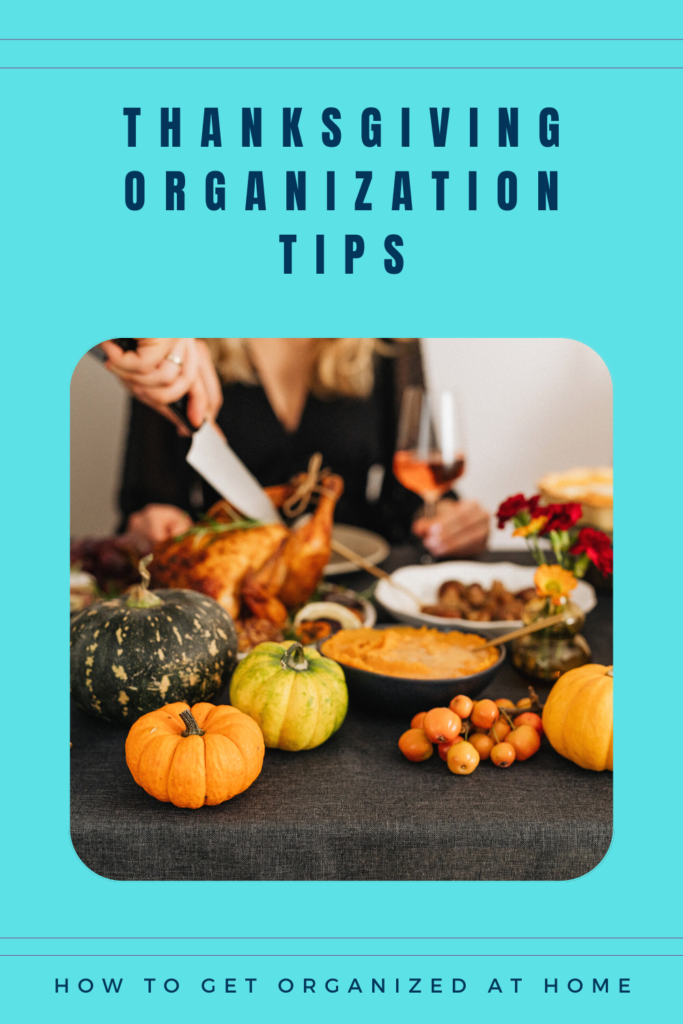 Thanksgivings can be a lot of fun, but they can also be a lot of work. By following these simple tips, you can easily take some of the stress out of the holiday and enjoy quality time with your loved ones. Happy planning!
Start By Making A List Of What You'll Need
Thanksgiving is a time to gather with family and friends, enjoy good food, and give thanks.
But it can also be a time of stress, especially if you're the one responsible for all the cooking and hosting. If you're feeling frazzled just thinking about Thanksgiving Day, take a deep breath and follow these simple tips to help you get organized.
Affiliate links are included for your convenience. (This means if you make a purchase after clicking a link I will earn a small commission which won't cost you a penny more!) Click here to read my full disclosure and privacy policy.
First, start by making a list of everything you'll need for the big day. This includes not only ingredients for your favorite dishes, but also items like tablecloths, napkins, plates, and silverware.
Having everything written down will help you make sure you don't forget anything important.
Next, take some time to prep as much as possible in advance. For example, you can cook dishes that can be easily reheated on Thanksgiving Day, or chop veggies the night before. The more you can do ahead of time, the less stressed you'll be on the actual holiday.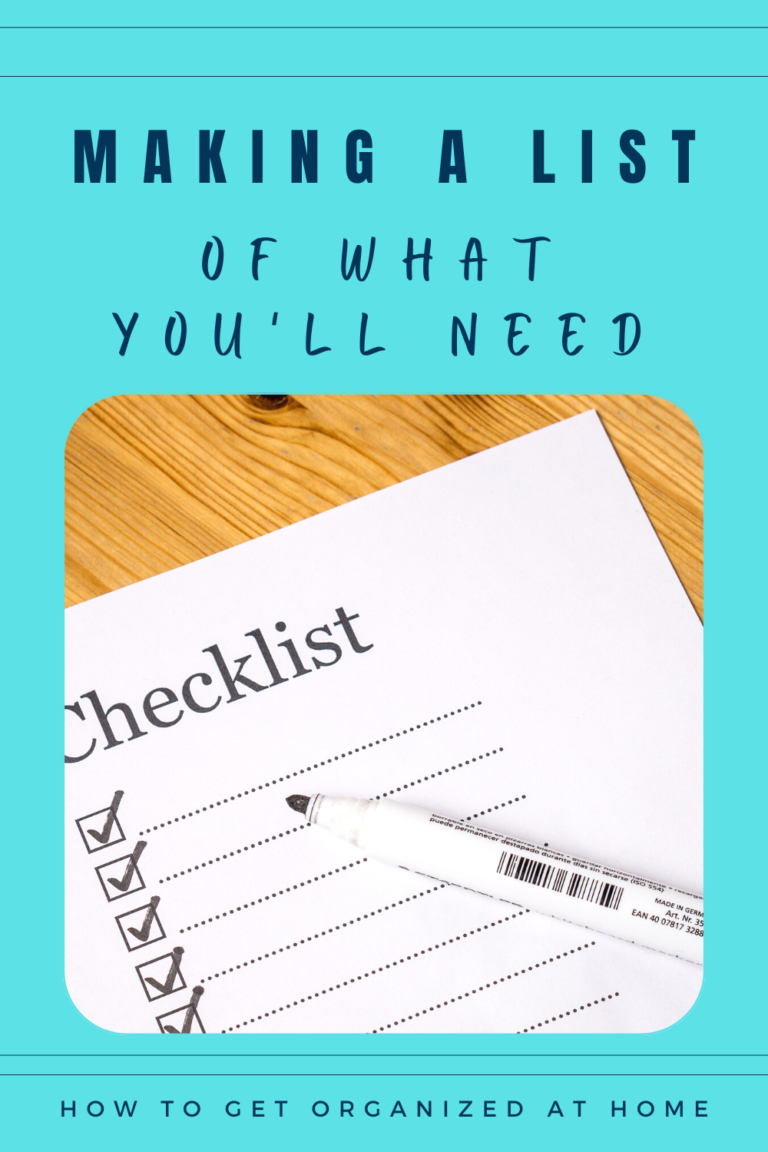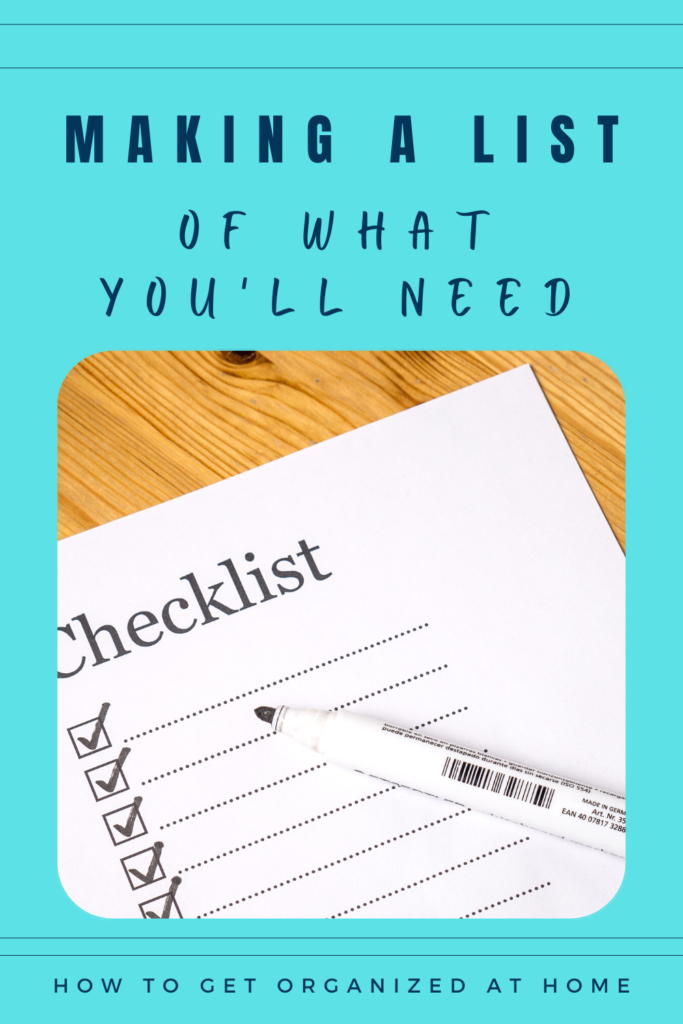 Finally, don't be afraid to ask for help from family and friends. Someone can volunteer to bring a dish, or perhaps someone else can handle setting the table or taking care of the cleanup. Delegating tasks will lighten your load and make everyone feel more involved in the celebration.
Use chore charts so everyone knows what they need to do and when.
By following these tips, you can make Thanksgiving Day run smoothly – and maybe even enjoy yourself in the process!
Create A Designated Space For Everything
One of the best ways to stay organized during Thanksgiving is to create a designated space for everything.
This means setting up a specific area for prepping food, another for cooking, and another for serving.
Having all of the supplies you need in one place will make it easier to find what you need and get the job done quickly.
If you're short on counter space, consider using a folding table or setting up a buffet-style line so that everyone can help themselves.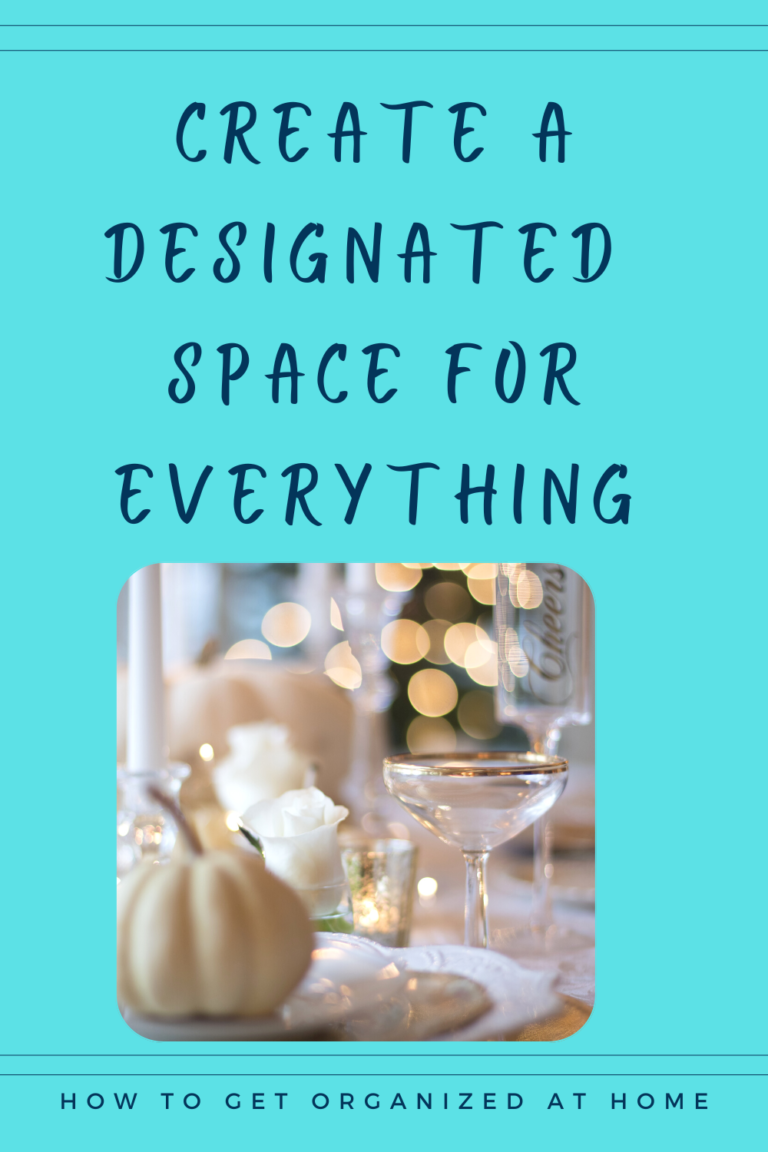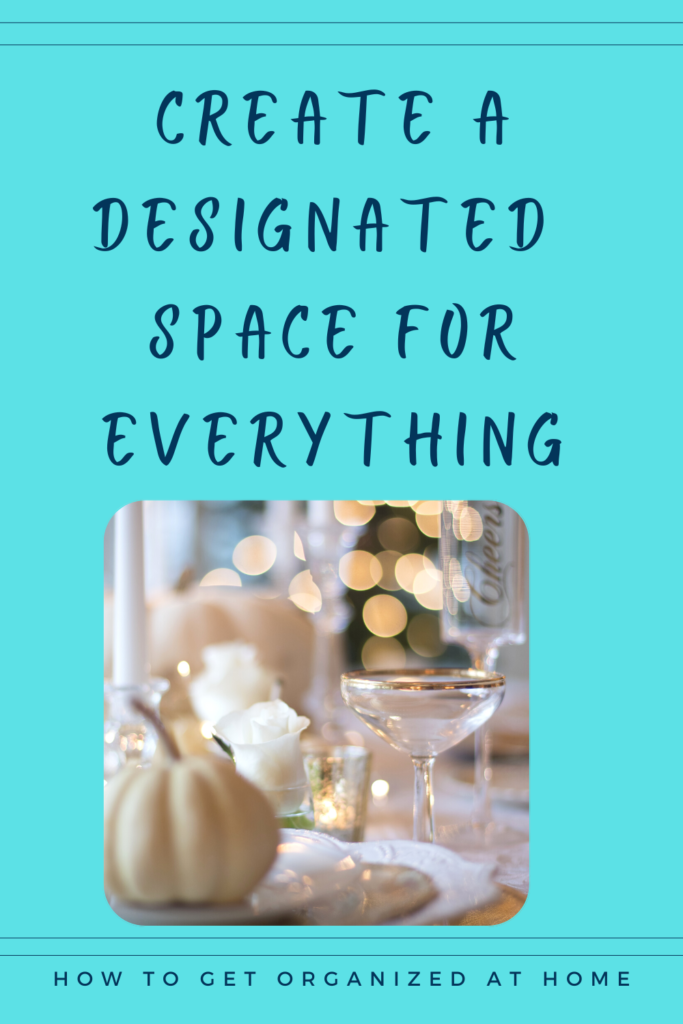 And don't forget to create a space for leftovers!
By following these simple tips, you can make Thanksgiving less stressful and more enjoyable for everyone involved.
Make A Timeline And Plan Out Your Cooking Schedule
One of the best tips for staying organized during Thanksgiving is to make a timeline of all the different dishes you need to prepare.
This way, you can see at a glance what needs to be done and when.
For example, if you're making a turkey, you'll need to allow time for thawing, stuffing, roasting, and resting.
Side dishes can often be made ahead of time, so make sure to factor that into your timeline as well.
And don't forget about dessert!
By planning out your cooking schedule in advance, you can avoid last-minute scrambling and make sure everything is ready on time.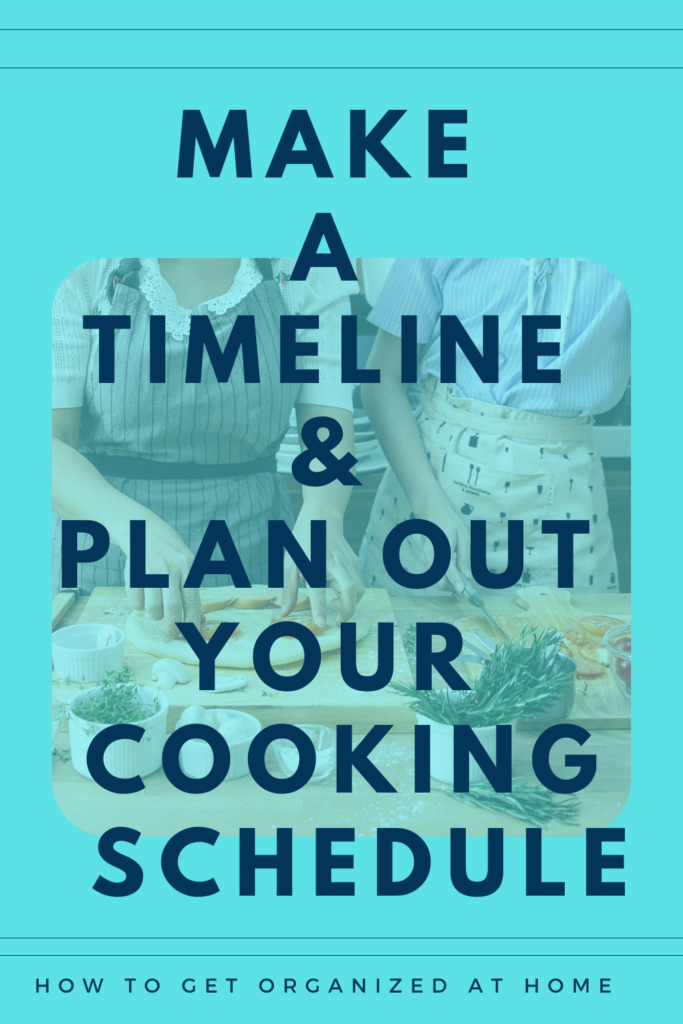 Get Organized In The Kitchen
Thanksgiving is just around the corner, which means it's time to start getting organized in the kitchen! Here are a few tips to help you get started:
Make a list of all the dishes you'll be preparing, and then create a shopping list based on that. This will help you make sure you have everything you need on hand.
Start prepping any dishes that can be made ahead of time. This will make things much easier on Thanksgiving Day itself.
Set up a system for keeping track of what needs to be done and when. This could be as simple as making a list and assigning each task to a specific time slot.
By following these tips, you'll be able to relax and enjoy Thanksgiving dinner knowing that everything is under control!
Set The Table Ahead Of Time
If you're hosting Thanksgiving dinner this year, you're probably already feeling the pressure.
There's so much to do, and it all has to be done perfectly. In truth, it doesn't need to be perfect but that's often a thought that we have.
One way to ease some of the stress is to set the table ahead of time. That way, when your guests arrive, all you have to do is put out the food.
Plus, it'll give you a chance to make sure everything looks just right. Of course, you don't want your table to look too cluttered.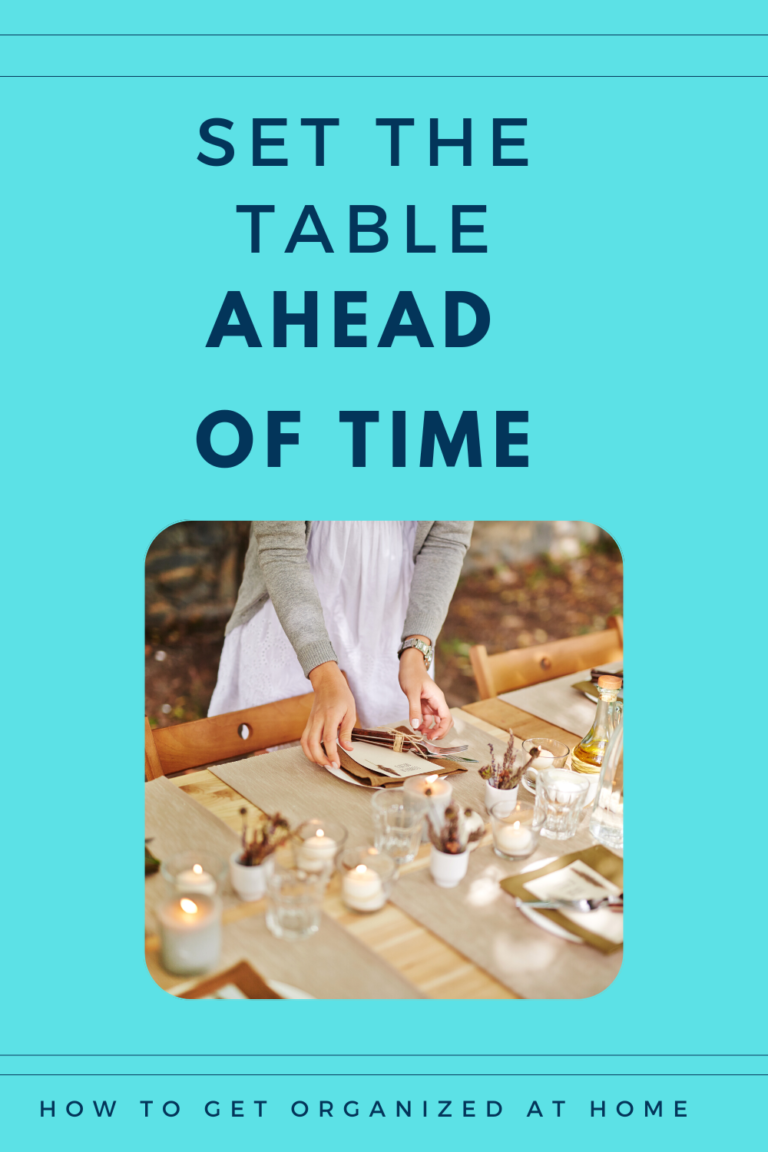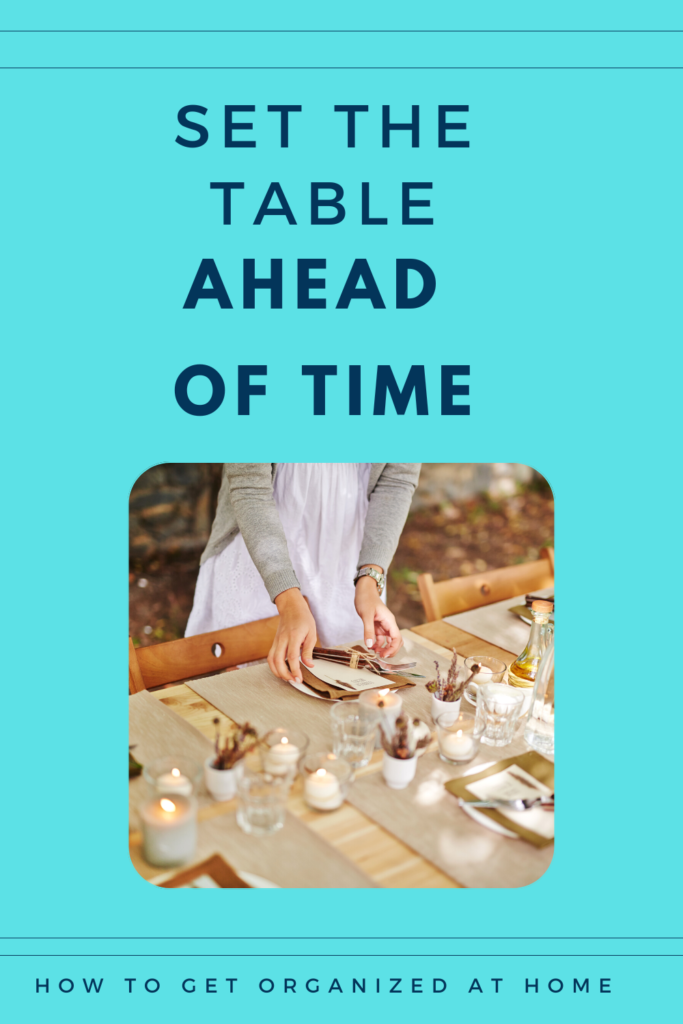 A few simple decorations are all you need. Maybe some candles, a few leaves, and a small vase of flowers. Just something to make it look festive and inviting.
Then, when your guests sit down, they'll already be in the Thanksgiving spirit.
And that's when the real fun begins.
Prepare For Leftovers
After Thanksgiving, there are always leftovers.
Whether it's a glass food storage container of mashed potatoes or a half-eaten pie, there's always something that didn't get eaten.
But what do you do with all of those leftovers? Here are a few ideas.
First, get creative with your leftovers. If you have some extra cranberry sauce, try adding it to oatmeal or yogurt. Or make a turkey pot pie with leftover turkey and vegetables. There are endless possibilities if you get creative.
Second, try freezing some of your leftovers. This is a great way to extend their shelf life and have something to eat later on. Just be sure to label everything clearly so you know what it is and when it was made.
And finally, don't be afraid to share your leftovers with others. Neighbors, friends, and family will all be happy to take some off your hands. So don't let your leftovers go to waste – get creative and enjoy them!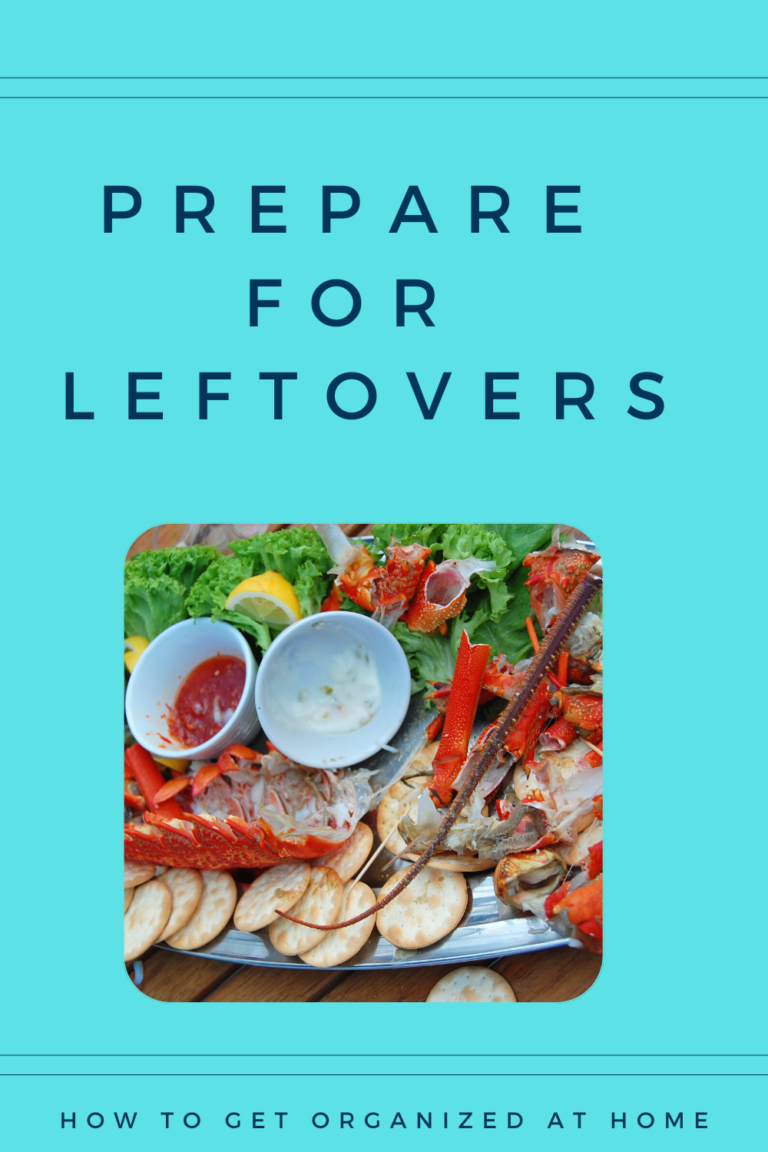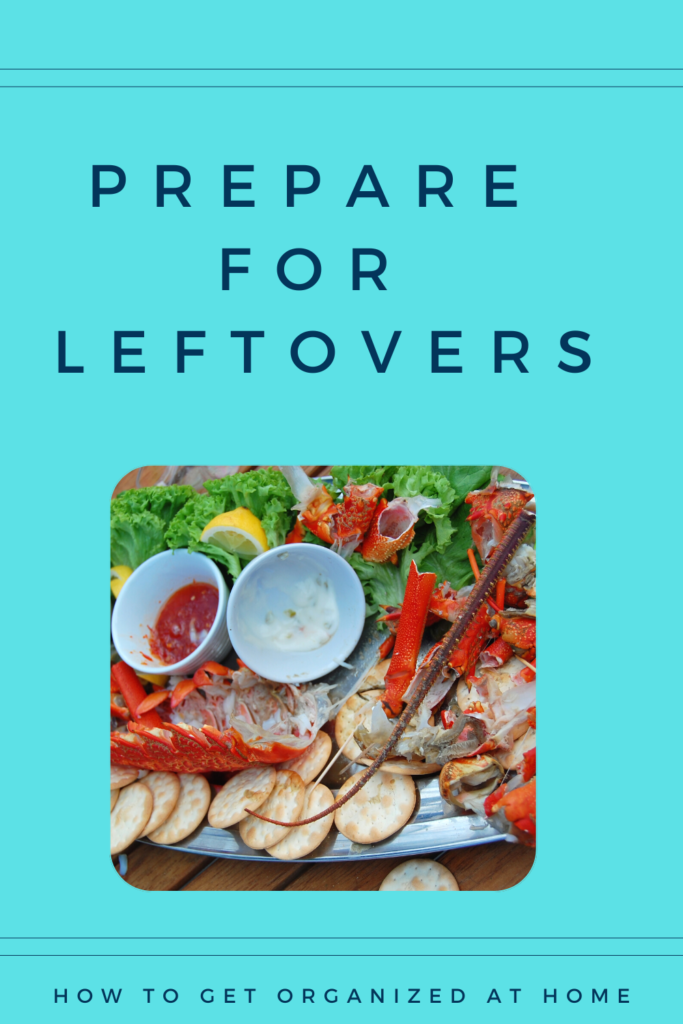 So there you have it – my top tips for getting organized in the kitchen. I hope they help make your holiday cooking a little less stressful. And if you're looking for more ways to get organized, be sure to join my newsletter below. I share tons of helpful organizing tips straight to your inbox every month!
Resources To Help You At Thanksgiving
There are so many different aspects of Thanksgiving that I thought I would share some more resources here: