How To Best Use A Family Home Management Binder In Your Home
When it comes to managing your home and everyone in it can be difficult. But if you use a family home management binder it brings together all the information into one single space making it easier to create a calm home life.
Not only are you working as a team but you are teaching your children different home management tips that will help them develop their skills for managing a home.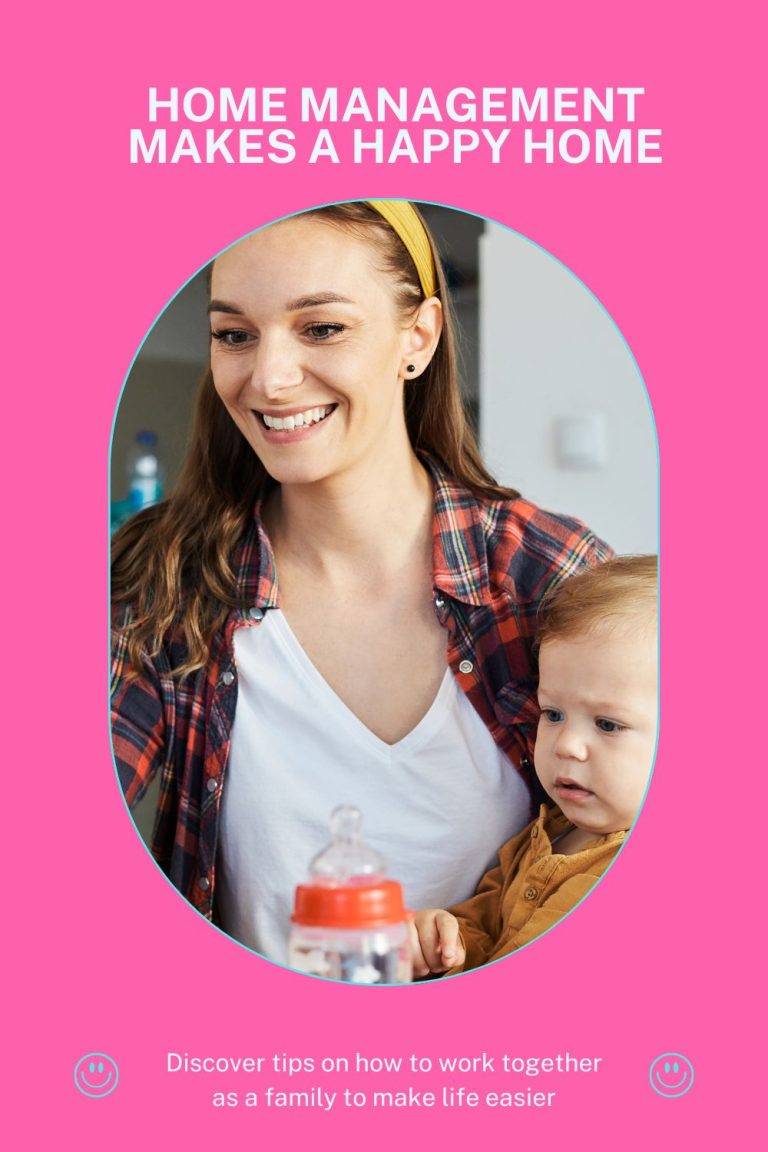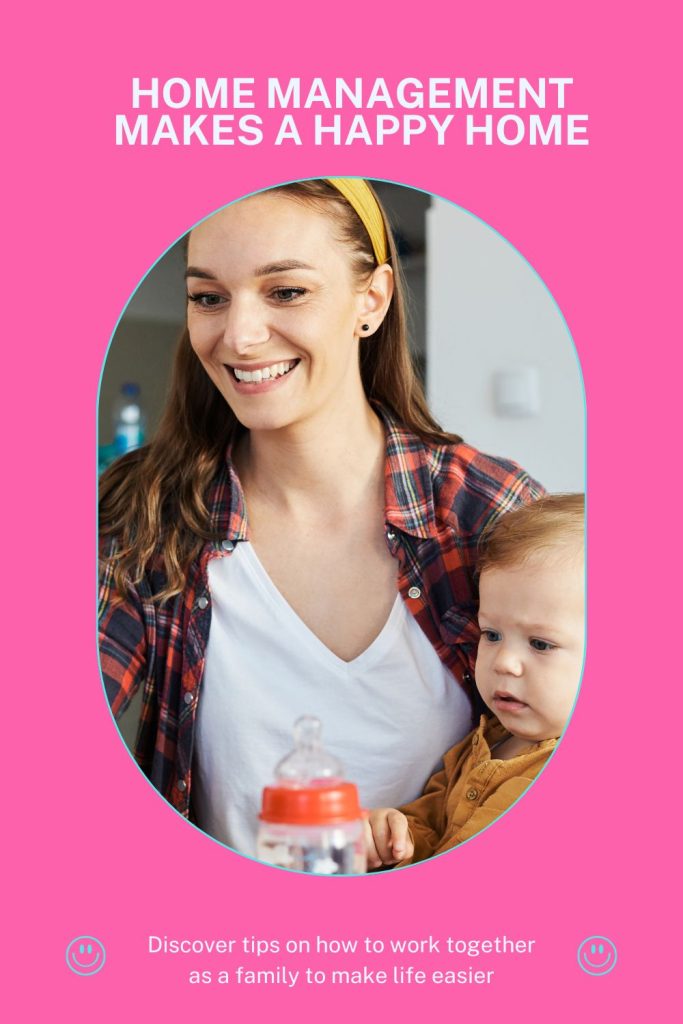 But a family home management binder is the place that your family will know to turn to to answer questions as to what to eat for dinner and their chores for the week.
Affiliate links are included for your convenience. (This means if you make a purchase after clicking a link I will earn a small commission which won't cost you a penny more!) Click here to read my full disclosure and privacy policy.
What Is A Family Home Management Binder
To put this as simply as possible, it's a binder that holds the information that you and your family might need each day.
It's a way to bring everything together into one place so all the information is there. No more hunting for the children's sports activity schedule, it has a place to go.
It's about giving a home to the papers that you need to refer to on a regular basis so you don't have to hunt for them.
But there are some things that you don't want to keep in there as it's not an appropriate place to store important documentation. These should be kept securely in a safe that is fire and watertight.
How To Use Your Family Home Management Binder?
The idea of using a family binder is to have all the information that you need to run your lives easily and with a plan.
Having all the information in one space means that you don't have to look elsewhere for anything.
You need to keep all the important items that you need to live your lives including:
Meal plans, mean that other family members can prep food for the evening meal.
Schedules for all family members, this is so important but you do need to see it on one planner to make sure there are no conflicting schedules.
Doctors information that you might need for an appointment.
Contact information for tradespeople you have used in the past.
Information for the babysitter, obviously pull this out of the file and leave it on the fridge or counter so the babysitter doesn't go through your family binder.
Birthdays and anniversaries are also an optin.
It's a central place to keep information that anyone in the family might need.
What Not To Keep In A Family Management Binder
As this binder is going to be part of your everyday life you don't want to keep things in here that are private and important information.
For instance, you shouldn't be keeping your birth certificates, or marriage certificates in your home management binder.
This type of information should be kept in a safe that is fire and water-safe. These are important documents that you need to keep safe to prevent identity fraud.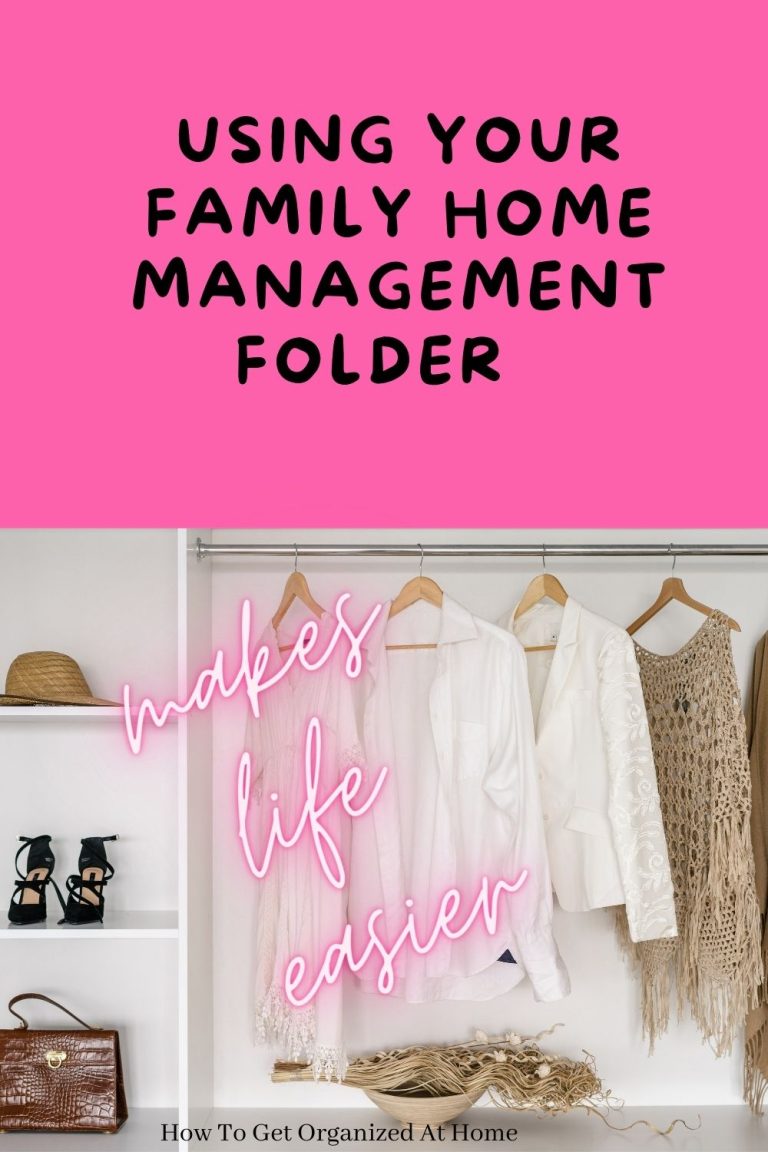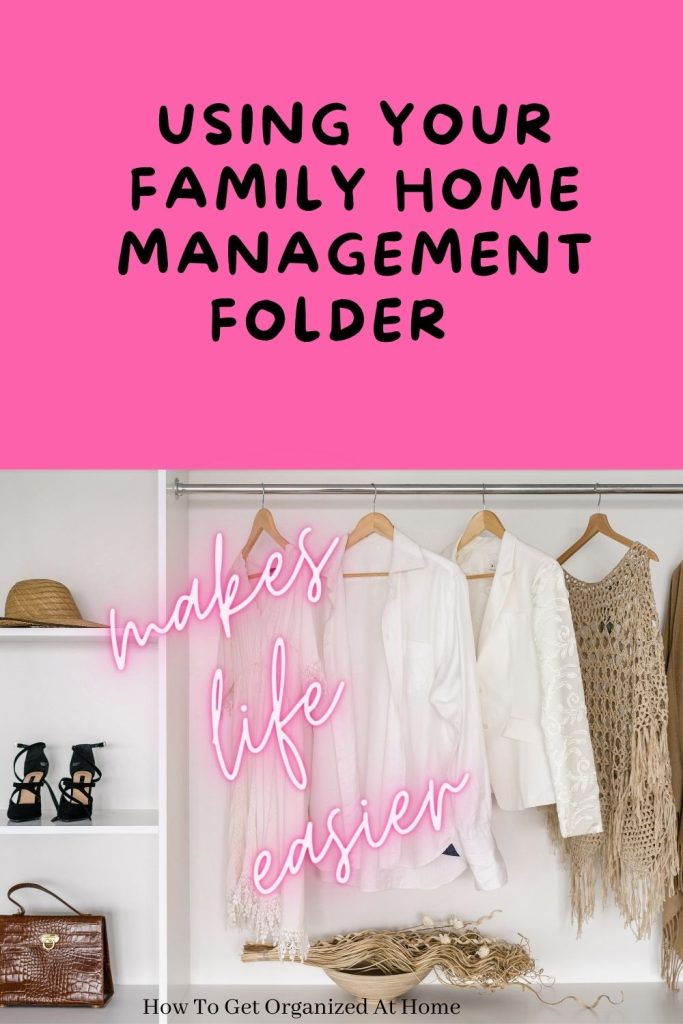 This is where someone steals your identity and can take out credit in your name. Protecting personal information is important and as this binder is for the family to use, this type of personal information shouldn't be kept there.
Digital Or Paper-Based Family Home Management Folder
There are a number of different ways you can set up your home management binder including digital and paper-based.
It just needs to be in a format that you are going to use as a family. If it's digital keeping a tablet that is for the family to use is a good idea. Alternatively, a paper-based one is also an option.
It depends on how you work as a family and what is going to be the easiest and most used option.
Whatever you decide make sure to keep the information to a minimum so that it doesn't become cluttered and overwhelming.
Setting Up Your Paper-Based Home Management File
You can purchase my Home Management Binder, it will help you get your system started.
When you purchase look through the sections and print off the areas that you are going to be using. Not all areas are going to be needed by everyone.
Put these pages into the binder you have chosen and I buy these tabs so I can section out my binder.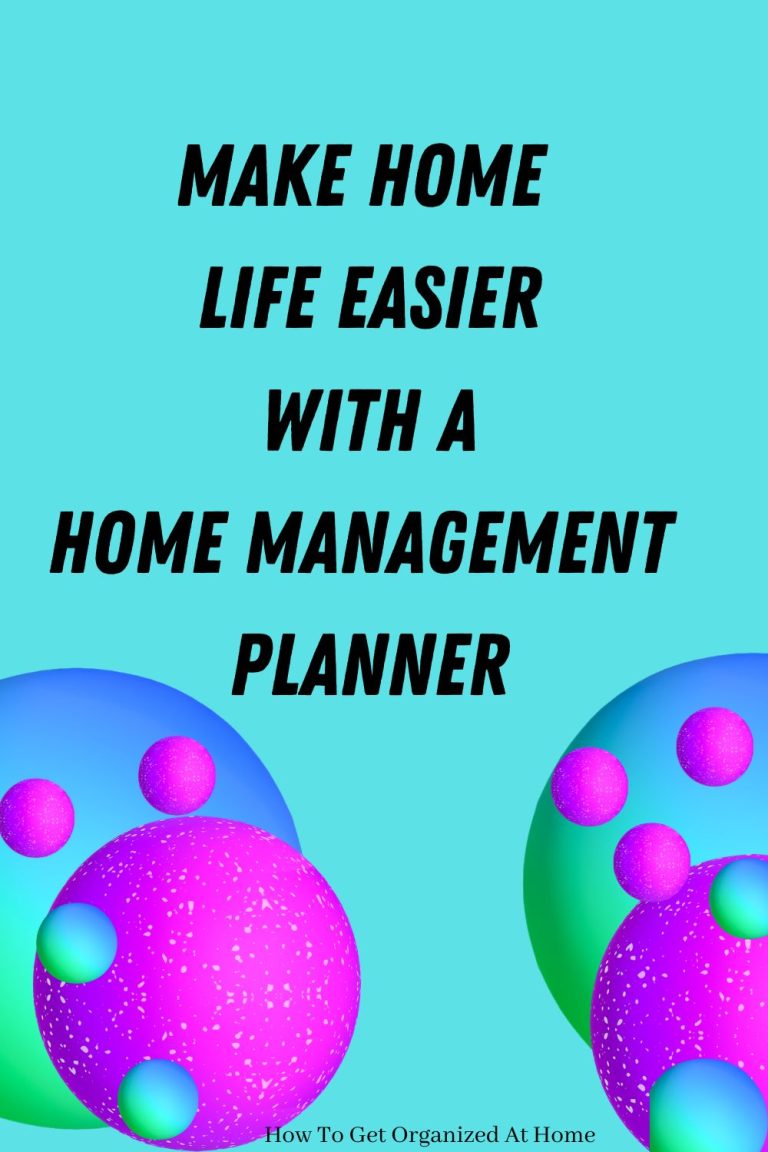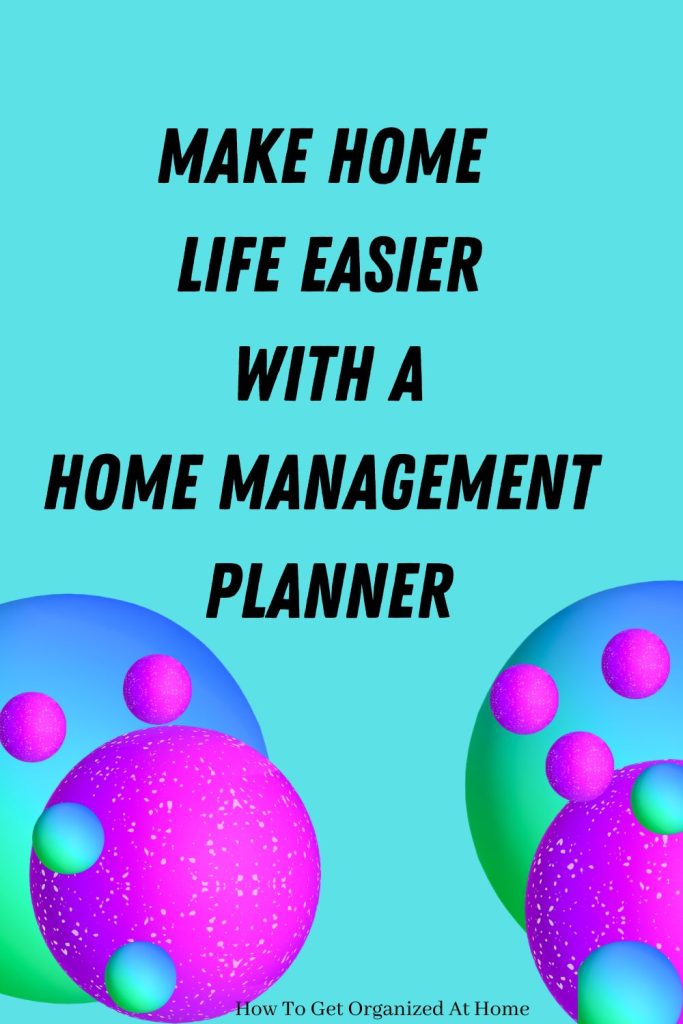 When you purchase you also get access to an email series that helps you to organize and set up your binder.
Using A Digital Version Of My Home Management Folder
If you are using a digital software tool like Note Shelf, these allow you to write on a PDF and you then store them digitally on a tablet.
If you have a tablet that you can use for a family management folder then it's an option to consider.
However, it could become messy quickly with any member of the household writing down information.
It does take practice to make your handwriting neat with a computer pencil or your finger if you prefer.
Finding The Balance Of What Works
The most important thing is to use your binder, no matter the format. It's an amazing tool, but if you and your family don't record the information needed then it's not going to work.
If you can get your family to commit but only to a tablet version then this is going to work better for your family.
However, if you want to encourage penmanship with your family, going with the paper-based option might be the best choice for you.
Why Use A Home Management Binder
I think this is one of the most common objections I get when it comes to setting up and using a home management binder. They have managed up to now, so why start?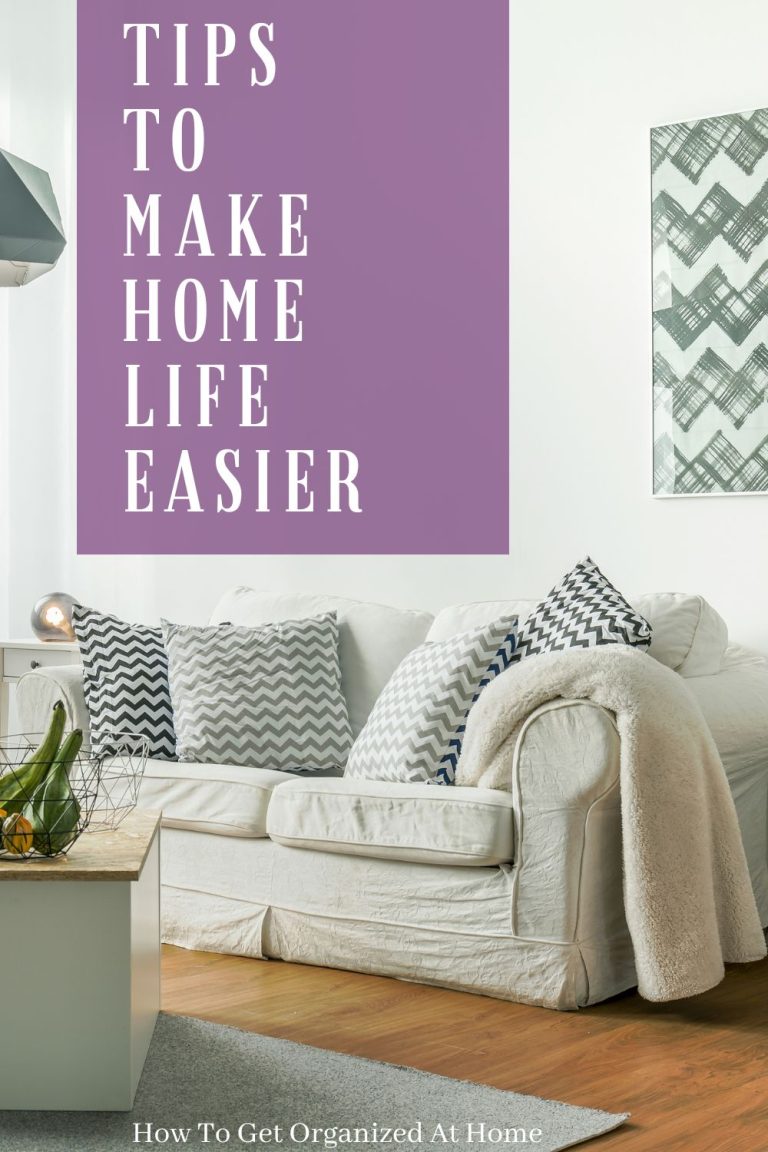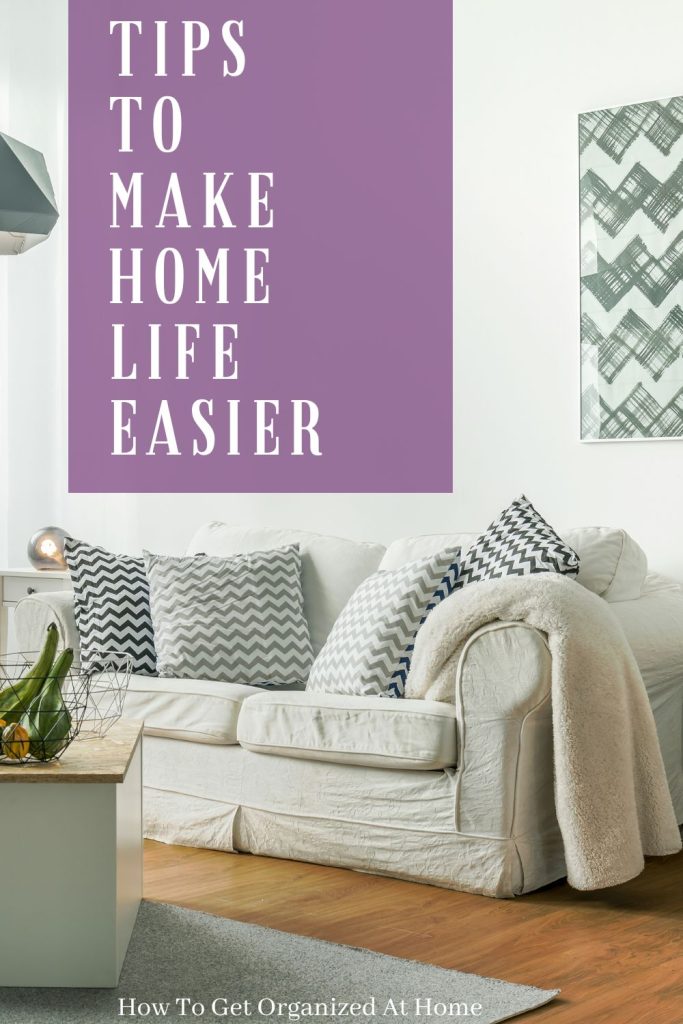 This tool makes it easier to do because writing things down gives our brains the chance to think and dream about ambitions they want to fulfill instead of having to remember who has what sport on what day and where they are playing.
Resources To Help With Your Family's Home Management Binder
There are so many different topics and information on creating and using a home management binder that I thought I would include some links to more information here.