Fall Decorations That Are Popular This Year
If this year has done anything positive it has to be how much time people are spending at home and wanting to make their home feel great!
That's what inspired me to think about the fall decorations that are in my home and how I want my home to look this season.
Getting your decorating sorted is going to make you feel better about your home and it's great to change up the decorations, it helps to make us love the rooms that we see every day a little bit more.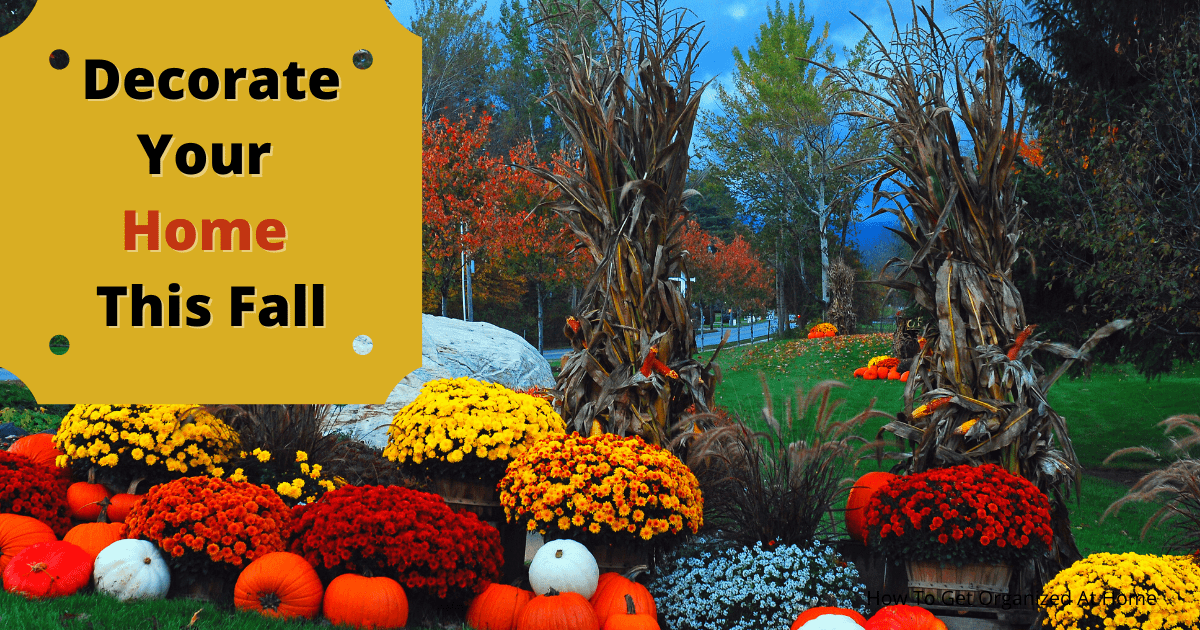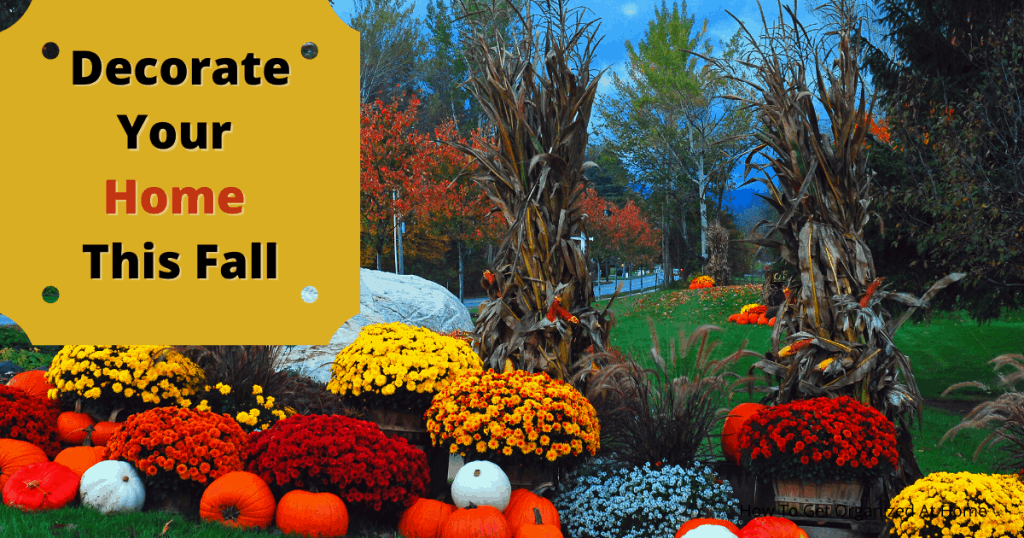 Decorating Your Home For Fall
When it comes to decorating your home for the different seasons it's a great idea to start with what you've got.
Dig out all the fall decorations that you have got stored in your home and start by going through the items you already have.
You will need to make some decisions before we move forward:
What to keep
The items that you no longer like but aren't trash
Broken items that need throwing away
Any rubbish
Once you have broken down the categories you can see what you have, this will help you decide what you need to get in order to make your house feel like fall.
How To Start Tackling Your Fall Cleaning
If you want to really tackle your home cleaning before you decorate your home, this is a great time for it.
Think about what you want to do and how much time you have to clean, a plan is always a good start.
If you want more information read this article: How To Start Tackling Your Fall Cleaning.
What To Do With Items You Don't Like
This can be easy, but you do have a couple of choices to make. You can give them away to friends or family who want these items, don't force anybody to take anything.
Or you can try and sell the items, there are many places where you can do this for free, and most areas have a free Facebook group where you can list items for sale.
If no one wants them and you can't sell them you can always donate to a charity shop near you.
Related article: How To Begin The Process Of Decluttering
Before Shopping For The Perfect Fall Decorations
Now we know what we have, it's time to start looking for some new pieces to add to your fall decorating items.
Let's start with the most important part of any shopping spree, the budget. Don't be scared it's there to help us make the right decisions for our home.
We have to know how much money we have to spend, without this information then you can't go shopping.
Have your shopping habits changed this year? Do you go out to shop or are you shopping more online?
I'm looking more and more at what's available online because it's easier for me. So, I can sit with my budget and work out what I can get and what I might need to give a miss too.
If you are looking for more information on when to buy seasonal decorations for your home you need to read this article all about Fall Decorations On Sale.
Affiliate links are included for your convenience. (This means if you make a purchase after clicking a link I will earn a small commission which won't cost you a penny more!) Click here to read my full disclosure and privacy policy.
Let's Get Inspired…
Fall Decorations For The Table
How about something that makes your table stand out this fall? Have you thought about putting a table decoration out to make the dining room feel festive?
Fall Decorations For Your Door
There is nothing prettier than a wreath, they are so versatile and you can style them according to the season.
Fall Decoration For The Porch
It depends where you live as to what you can put out the front, you might have restrictions or your neighborhood isn't the safest and that's OK you can keep your fall decorations on the inside.
Here are some great ideas to get you going for decorating your front porch this fall.
This sign for your porch will look amazing and it is made of wood so you can secure it to the wall, this could ensure that it isn't taken or falls over and hurts anyone.
Nothing shouts fall louder than pumpkins, but look at these cute pumpkins covered in plaid fabric! Absolutely perfect for fall decorating around the home.
How adorable is this fall sign? It would look perfect on the mantel or in a window.
OMG, these fall cushions are adorable and they are perfect for adding a hint of color to your sofa.
Related article: The Best Fall Activities To Do As A Family
Home Decoration For Fall
With the changing season, comes the question of where to put the seasonal items in your home.
Do you fill up every room or do you just sprinkle a touch here and there?
This is going to be a personal preference, but I always think less is more!
So I would go with a few items in the family room, the front of the home, or just inside the door, and maybe one or two more items depending on the number of rooms in your home.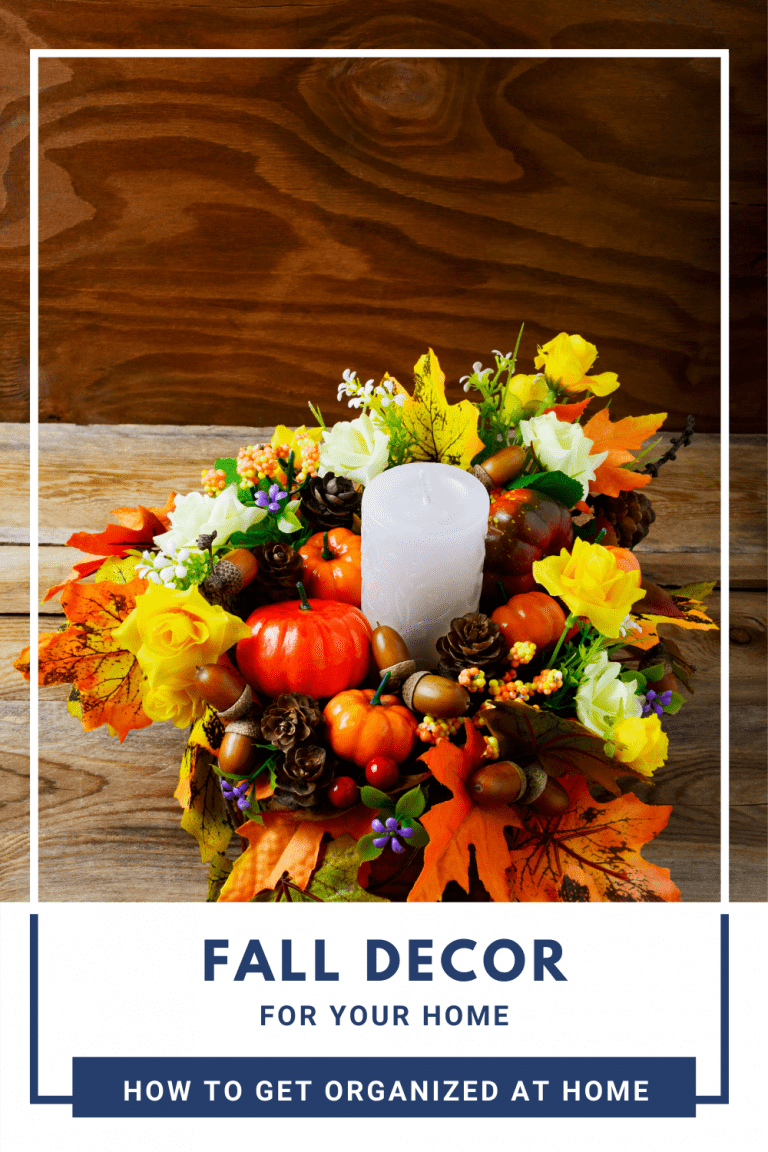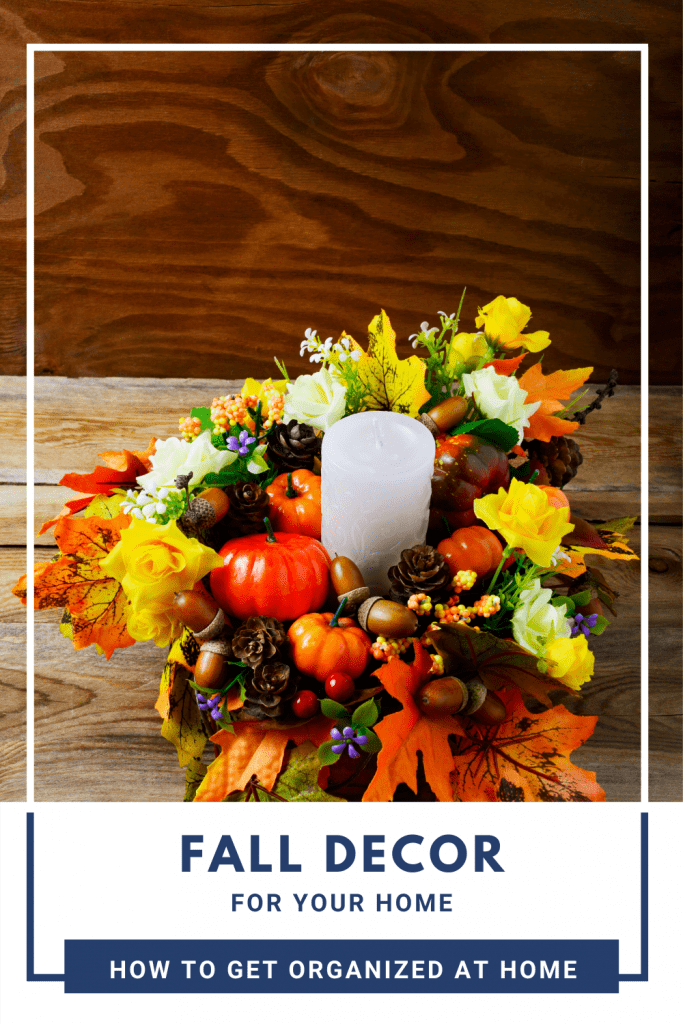 If you are looking for more information you must read Simple And Stunning Fall Centerpieces For Your Table.
Fall DIY Decorations
Let's not forget about doing some of these items ourselves, can you gather some fall greenery, small pumpkins, and other items that remind you of the fall and put together your own table decoration or even make your own fall wreath?
Don't be scared of creating something yourself, crafting doesn't have to stop when you leave school.
Some Supplies You Might Need
Making your home feel seasonal is a great way to make you fall in love with your home and possessions each season.
A change is a great way to improve your mood and how you feel.
This is why now is the perfect time to grab your fall decorations and start making your home feel ready for this new season.
Start with what you have and sort it out, keep what you like, and either sell or give away the good items that you no longer want.
Don't forget to throw away any rubbish.
Check your budget before you start spending any money and then work out what items you might need.
Enjoy this new season and all it brings.