Wondering When You Will Find Fall Decorations On Sale?
Buying items for your home to make it look and feel amazing is expensive I get it. But how do you know when to find fall decorations on sale that will make your home look amazing for years to come?
Do you want amazing seasonal items that you can bring out each year to decorate your home, but you just can't afford them?
The trick is to buy them when they are on sale.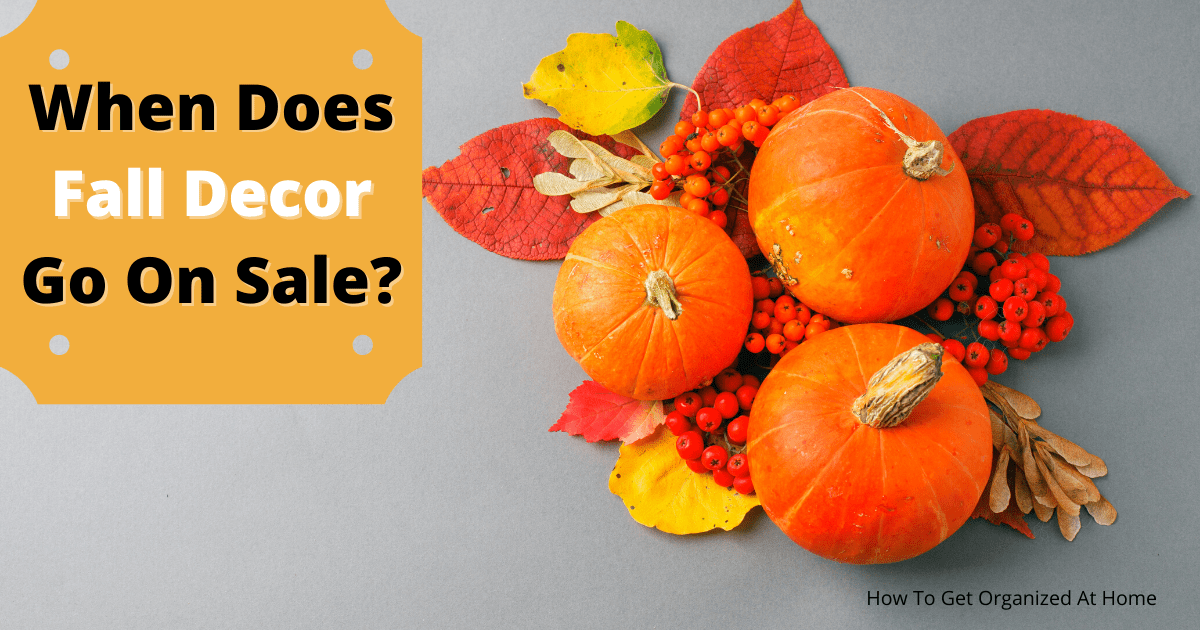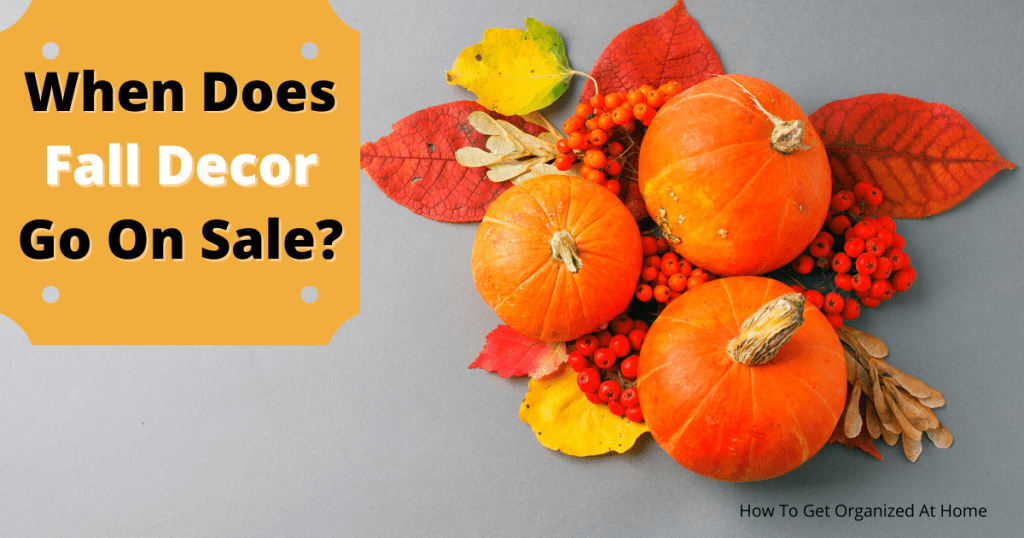 Related Articles
Why Buy When On Sale?
It's a great idea to buy home decorations when they are on sale because you are saving money on something you want.
However, don't buy something that you don't like or want just because its price is reduced.
Start With Your Budget
It's important as always when you are planning a shopping experience to ensure you have your budget worked out and ready.
Without a budget you could spend more than you can afford, and this will lead to more problems.
If you are using credit to buy an item on sale this defeats the object because you will end up spending money on the interest instead of making a saving.
Start with what money you have to spend on these decorations and start looking.
Window Shop Before You Buy
It's a great idea to look at the fall items in the shops now, it will highlight the items that you like and that you will be looking for when the sales hit.
Find items that are classy and will look good for a few years, you want to make the most out of the money that you are spending.
Start making a list for the things that you will be looking out for when the sales hit.
Knowing what you want is always a plan, you shouldn't buy anything just because it looks pretty, you need to know what you are looking for and the original price before the sale.
This ensures you are saving money when it comes to the sales.
Ideas To Look Out For
Affiliate links are included for your convenience. (This means if you make a purchase after clicking a link I will earn a small commission which won't cost you a penny more!) Click here to read my full disclosure and privacy policy.
Check out some of the ideas I'm putting on my fall sale decorations list.
Who wouldn't love these little guys in their home? I think they are adorable but I want them reduced before I buy them.
These precarved pumpkins are so cute and I do love how they look so they are on the list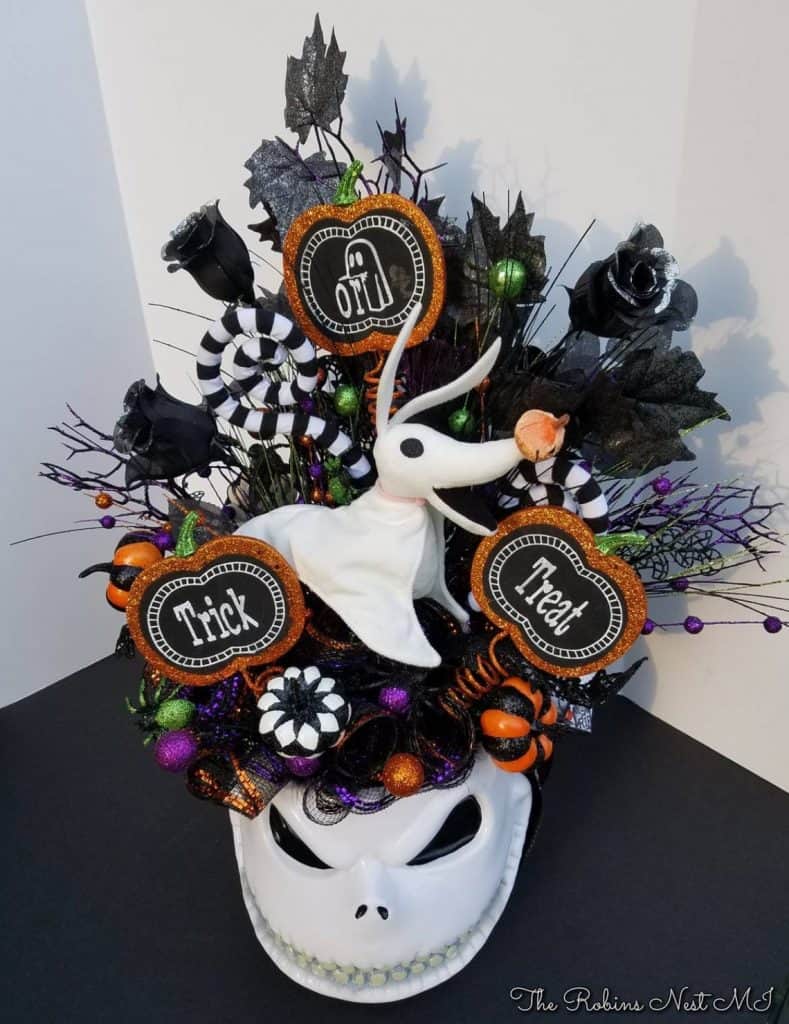 I love this and I want it so bad, it's definitely on my list. It's a mixture of fall and Halloween and I love it.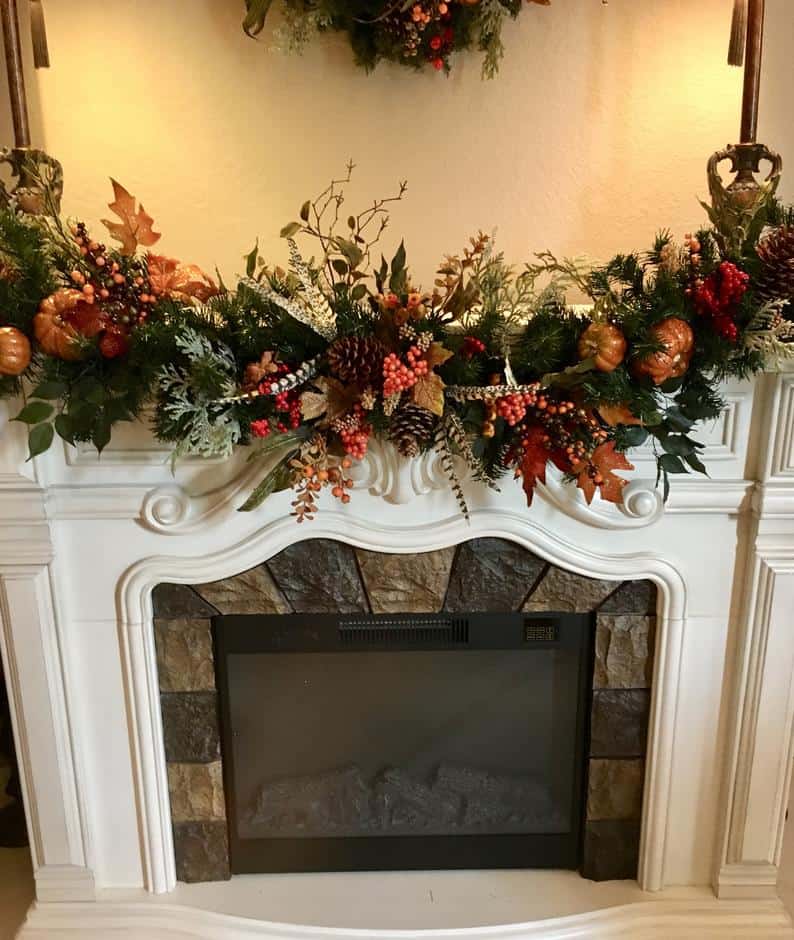 This looks amazing and it would be something you could bring out each year to decorate your mantel.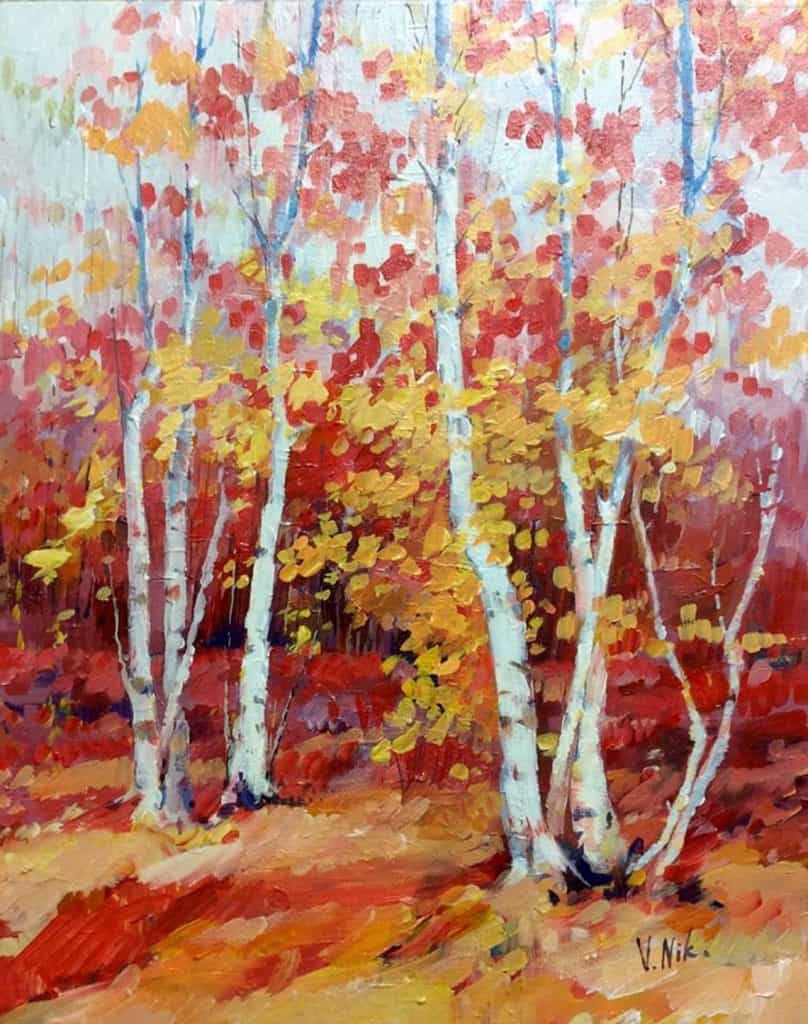 You aren't restricted to just ornaments for your fall and autumn decorations, you can change the art that you have on the walls too. This fall art work is breath taking.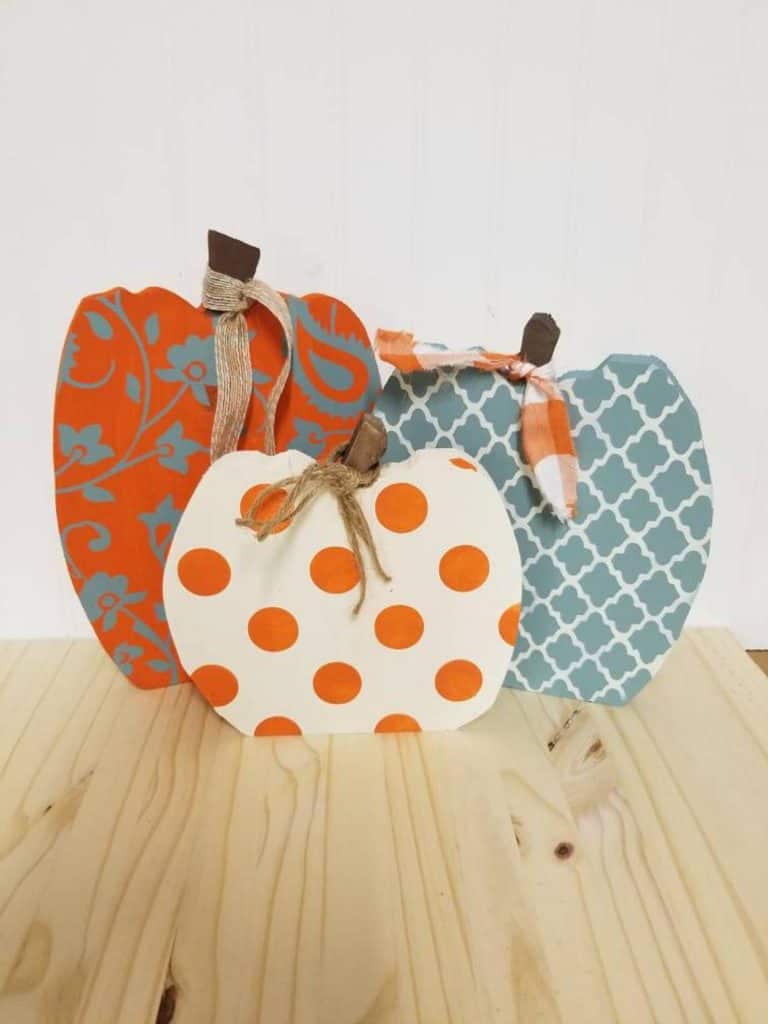 How about something that's simple and yet pretty? I love these wood slices that are painted to look seasonal and cute.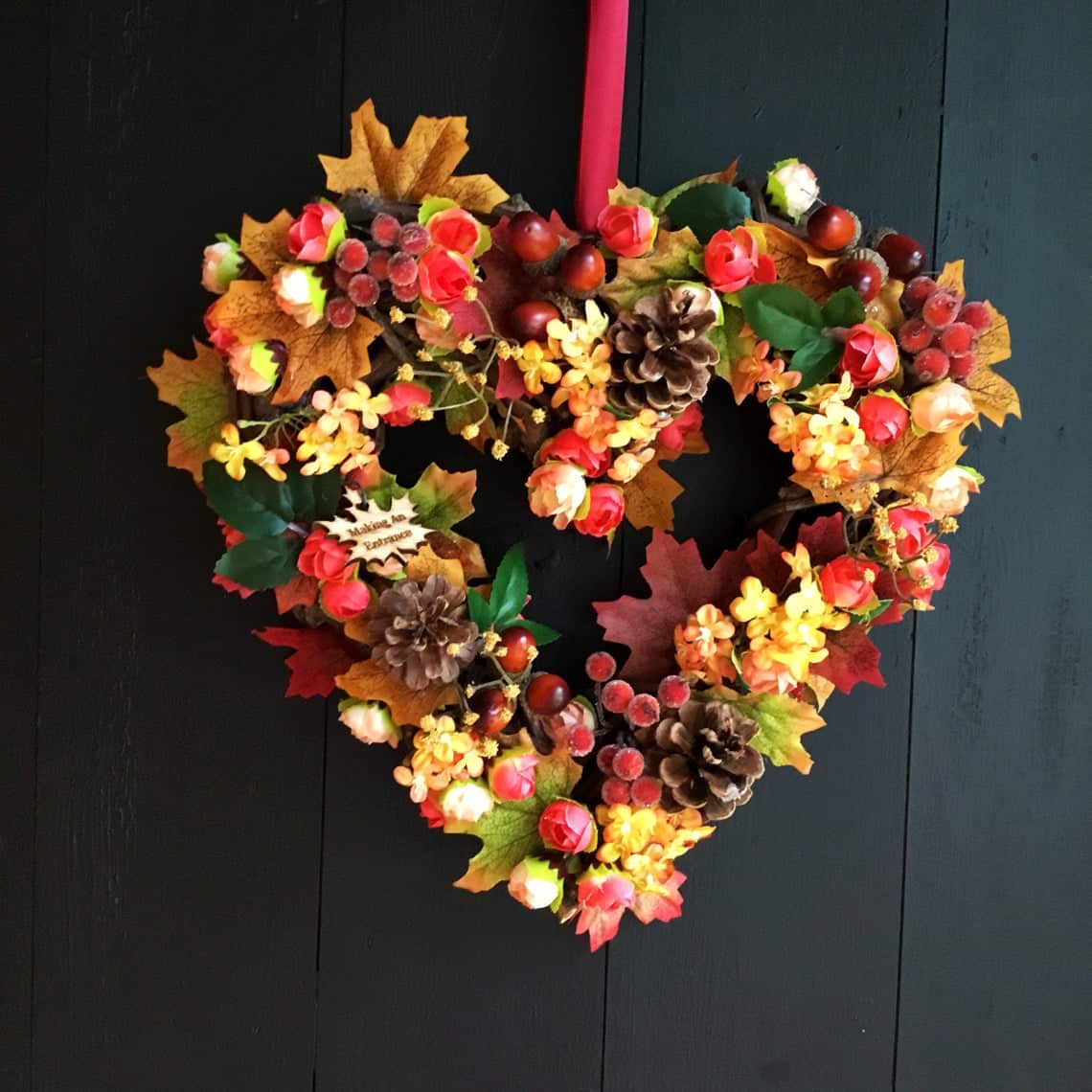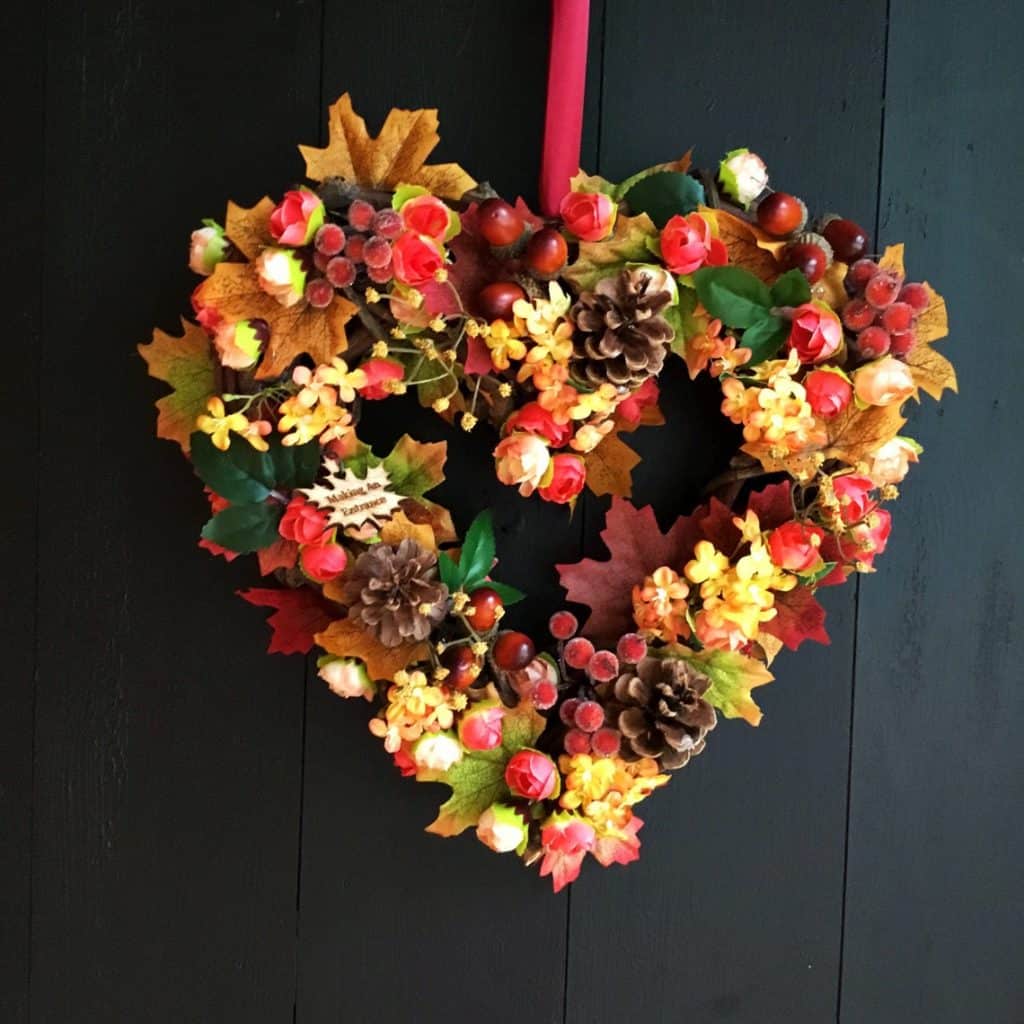 When it comes to wreaths you need to check that it's going to last and not die if you are looking for long-term use for one wreath. But this fall wreath is at the top of my wish list for autumn and fall decorations.
When Fall Decorations Are On Sale
Sales for most fall decorations start the 1st week in November, Halloween sees the end of fall for many people and they are ready to transform their homes into more winter festive scenes.
Don't rush out and start buying at this point you want to still look at the price and see if the sale price is worth the money or are you going to risk and wait a bit longer to see if the price is dropped even more.
It can be a gamble as to when you make your purchase as you are looking for the best value of the item.
However, waiting too long can mean the items are sold before you are able to get them at an even lower price.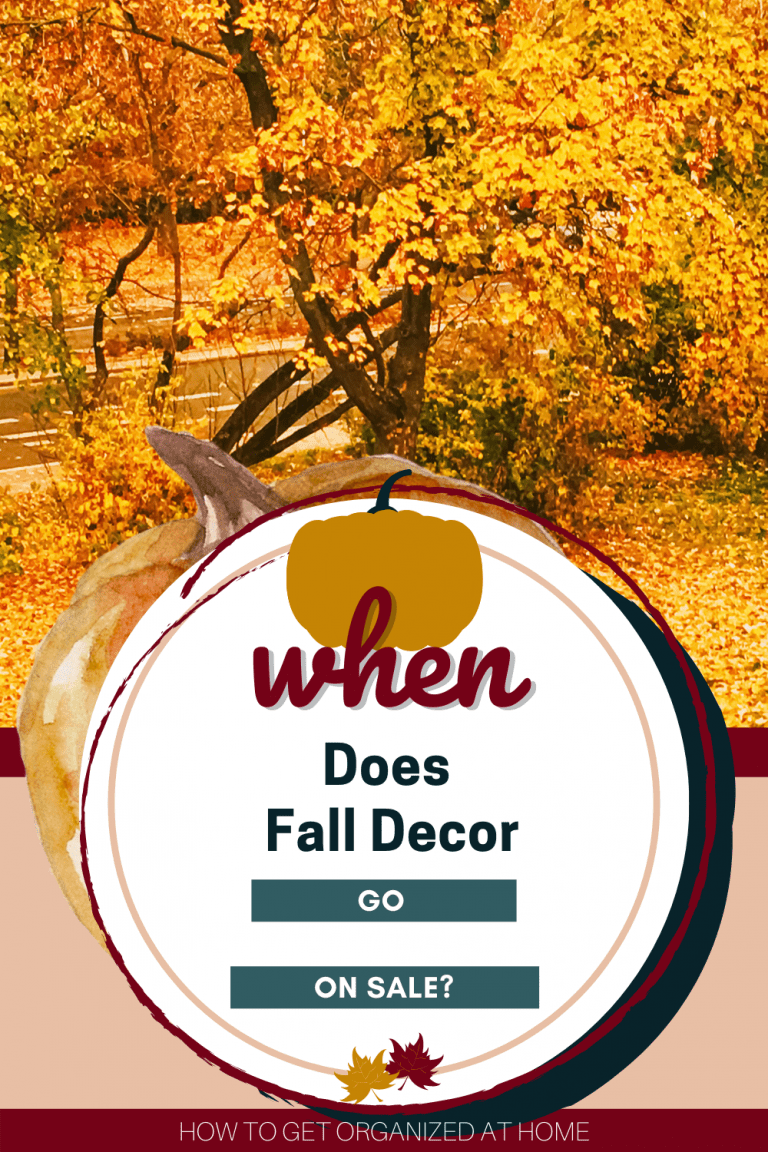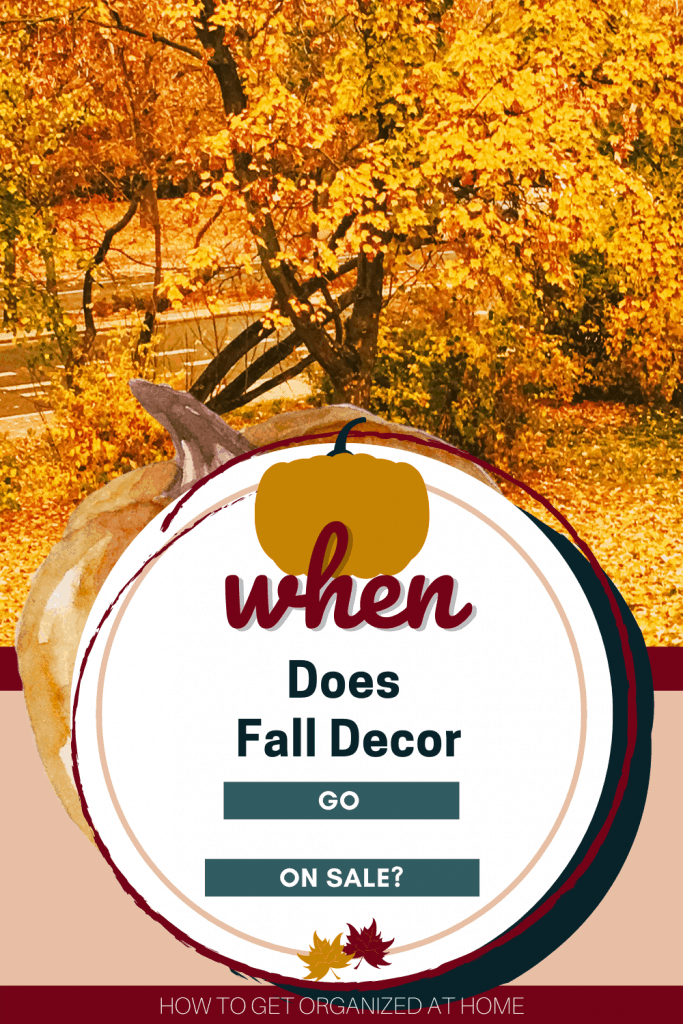 Do You Take The Risk
When it comes to fall decorations, I'm always looking for the best price for the items I want.
I grade the items I want by must haves and items that if they sell out, I'm OK with waiting for next season.
This helps me to work out if I'm going to take the risk and wait for the price to go lower or if I'm going to grab it at the sale price.
What To Do After You've Purchased
I think this depends on the item and the time you've picked up your sale item.
But, for most part, the idea is to pack it away with your fall decorations that you currently have ready to enjoy them next fall.
It is, however, important to check over the item to make sure it's in full working order before you pack it away.
If the item is battery powered, I like to remove any batteries too as I don't want these to leak and destroy the item in question.
Let's Recap…
Start with your budget, this is the most important thing you can do as it will tell you how much you can afford to spend.
Window shop first, look at what there is available and what you really like.
Think about its long-term placement in your home and if you will love it next year too.
Create a grading system for your list so you know what items you must get and those items that if they go out of stock you can wait till next year to secure them.
Start looking out for sales from the 1st week of November, you will start seeing the prices come down.
Pack away the items until next fall when you can enjoy them in your home.