How To Purge Your House From Clutter Before Christmas
The holidays are fast approaching, and let's be honest we all really need to declutter our homes or we wouldn't be here.
So, let's get organized and ready to purge your house from clutter before Christmas.
These simple Christmas organizational tips will help you get your home ready for the holiday season but also you might even make some money in the process.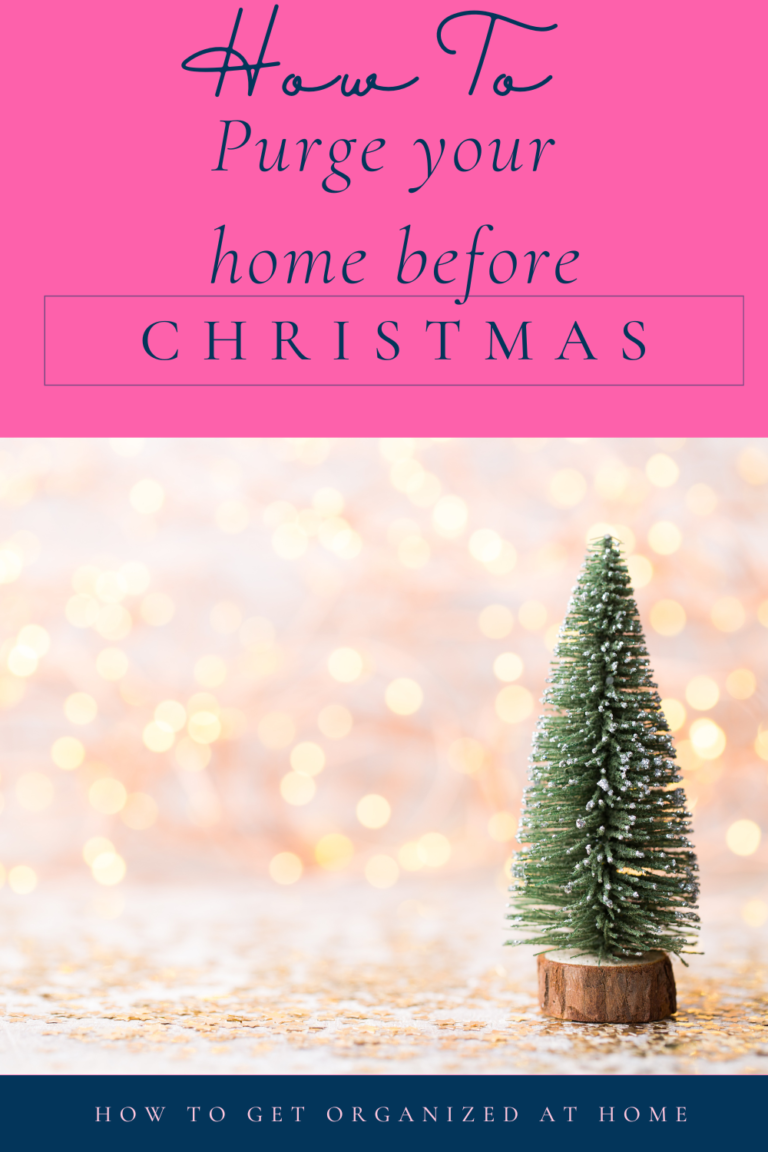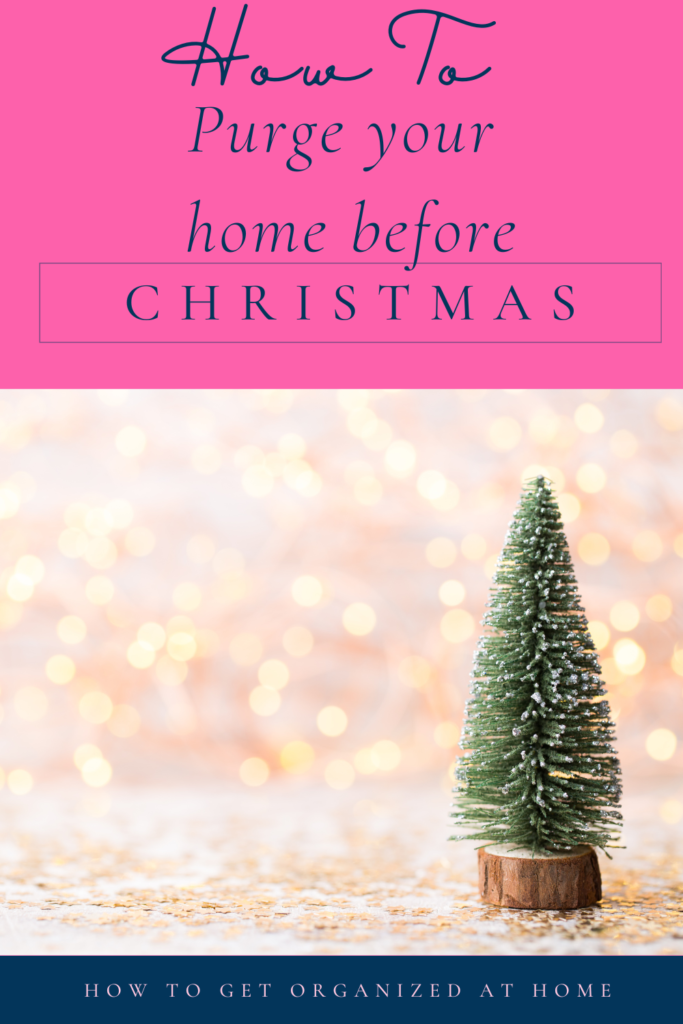 The idea is to make your home less cluttered so you don't have to think about buying more storage because you will have addressed those items you don't need and you will have space for the new things.
Purging Your Home From Clutter Before Christmas
As I said this is beginning to get busy for most of us and getting our home in order is going to help when we need to put things away after the festivities are over.
The idea is to make space by removing the items we don't want and having space in our homes for the new items that are going to be coming into our homes during the holiday period.
I want to help you with these tips and ideas that will help you not only identify the items but also to give you a plan on how you are going to get these out of your home too.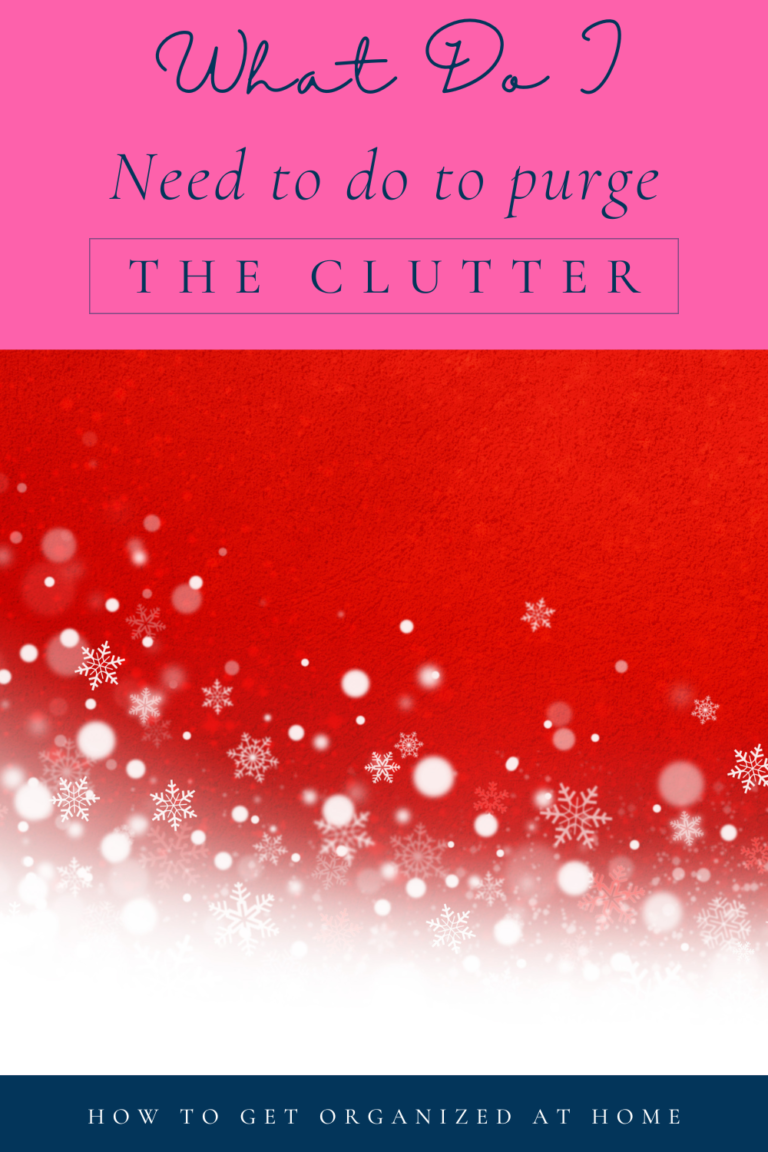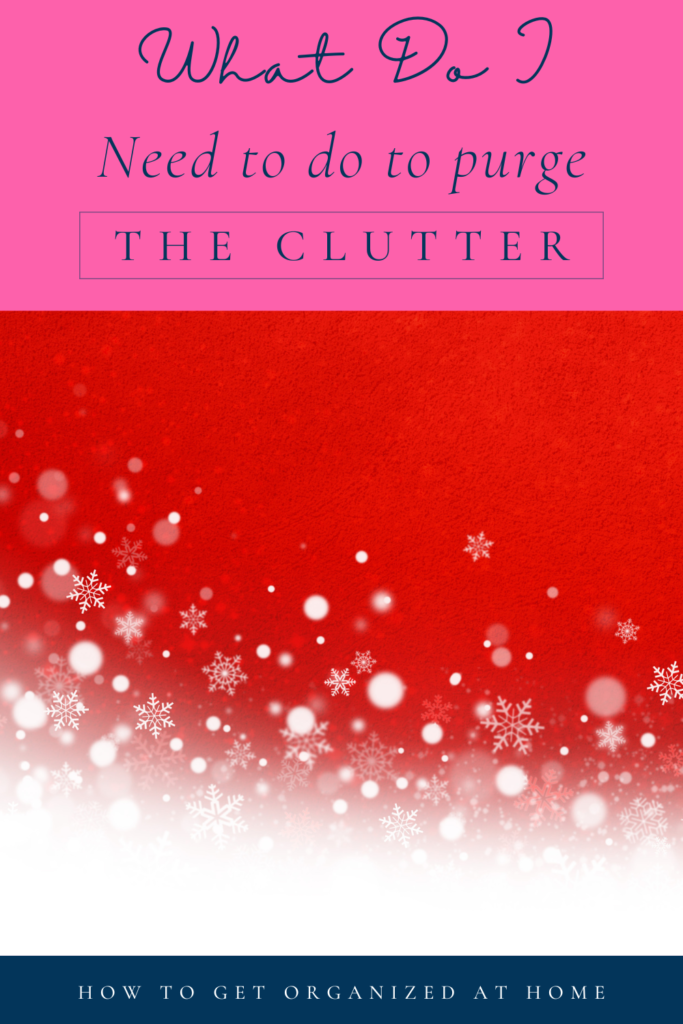 We are making sure that what is in our home is things we want and need and not all the other items that quickly become clutter.
Affiliate links are included for your convenience. (This means if you make a purchase after clicking a link I will earn a small commission which won't cost you a penny more!) Click here to read my full disclosure and privacy policy.
What Do I Need To Do To Purge The Clutter
The first thing is not to expect to do your whole house in an hour or two it isn't going to happen.
You need to have a plan of where you are going to declutter and what you are looking to remove.
We all have things we've shoved in cupboards or drawers that we don't want but also don't want to deal with.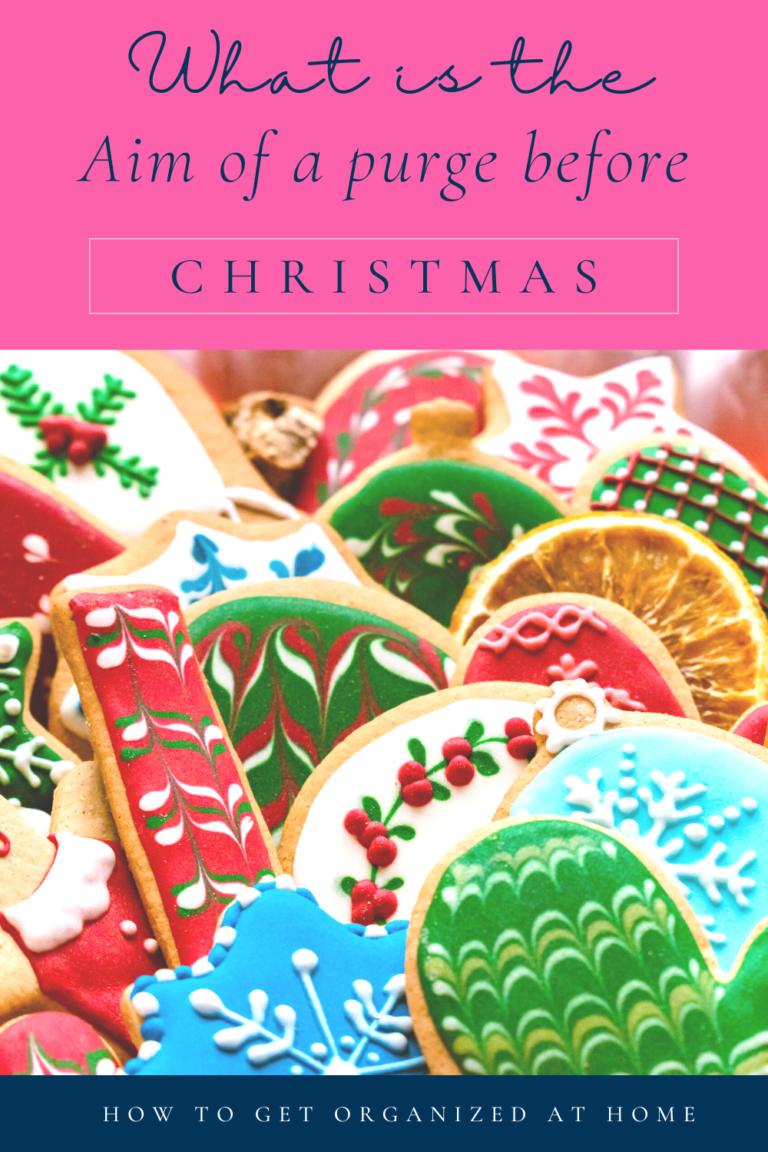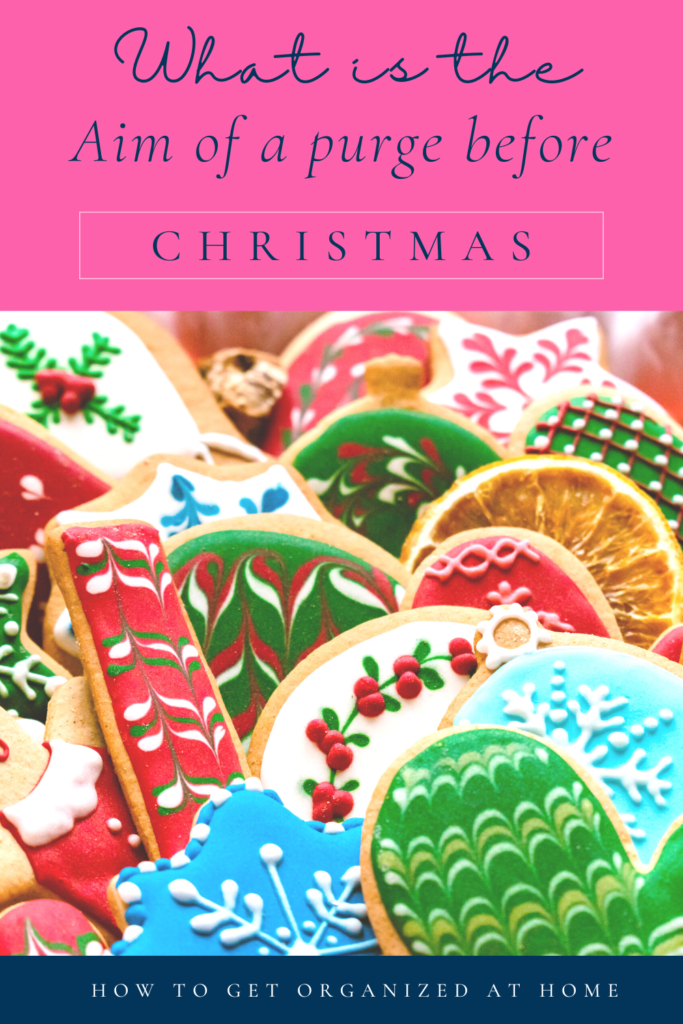 You need to put aside enough time, it's not a five-minute job, but if you take small sections in each area each session doesn't have to be long.
You need to have a place to put the items you are getting rid of, a place for items that need a new home, and to make space for the items you are putting back.
Just a few baskets labeled up and ready for items.
Where Do I Sart My Purge?
This is going to be a personal choice, but often I say start in the place that annoys you the most.
If you have children it might be in their bedroom or a playroom, it could be in the kitchen or even in your garden shed if that is the area that annoys you the most.
The most important thing to do is actually start, once you have made a start it will become easier to do.
There is nothing more difficult than starting something because you think it's going to be hard and often it's not as difficult as you have imagined.
What Is The Aim Of A Purge Before Christmas
The aim of the purge before the holidays is to make space.
It's a given that more stuff is going to come into your home over the holidays, it might be decorations and it might be gifts, it doesn't matter what it is it's about having space so you can enjoy these things.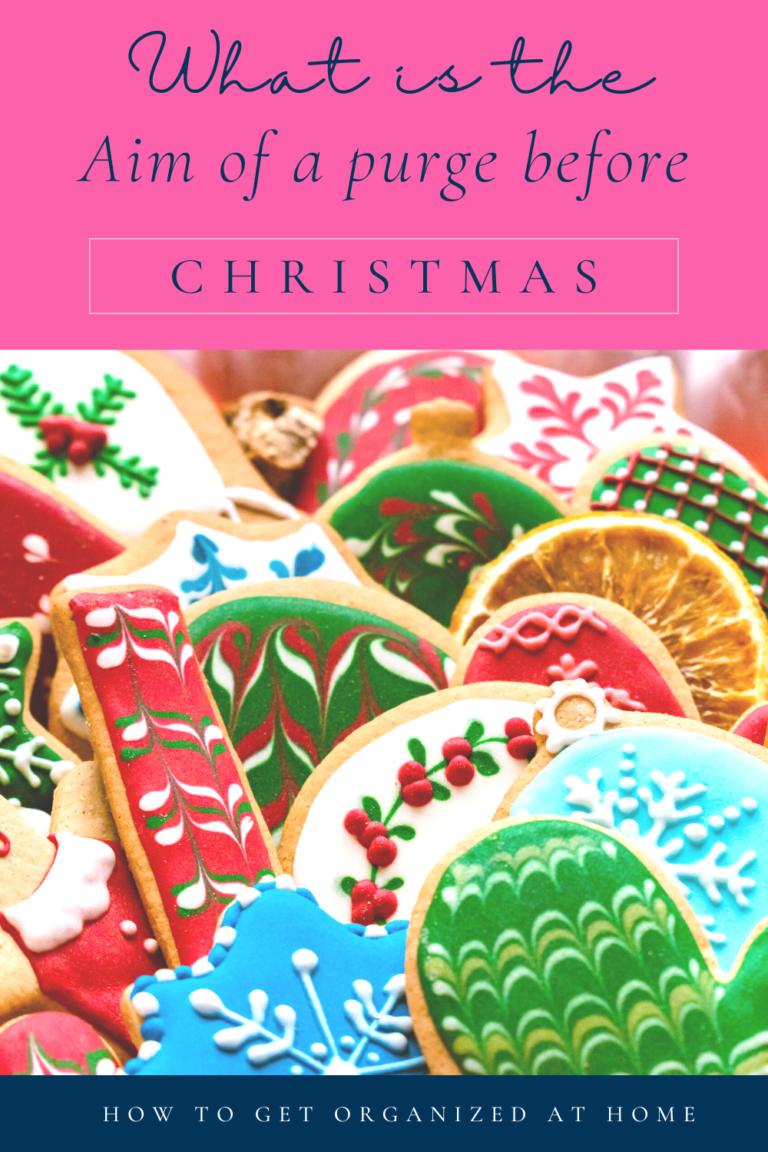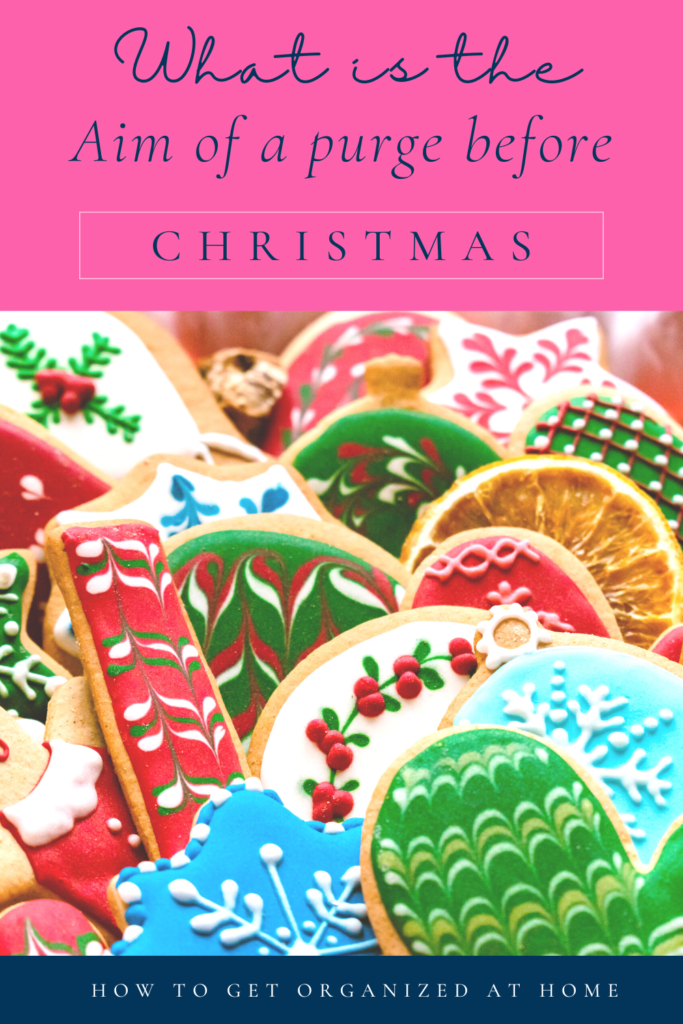 It can be a way to see what you have and what you don't have, it isn't about filling those gaps again though.
But it is about loving the things you have and getting rid of the things you don't need any longer.
Simply Purging Toys
Having a toy purge is freeing, it will enable your children to see what they have and they will probably play better with fewer toys too.
Doing a toy purge before the holidays is good because they are excited about the gifts they are going to get and that helps them let go of more.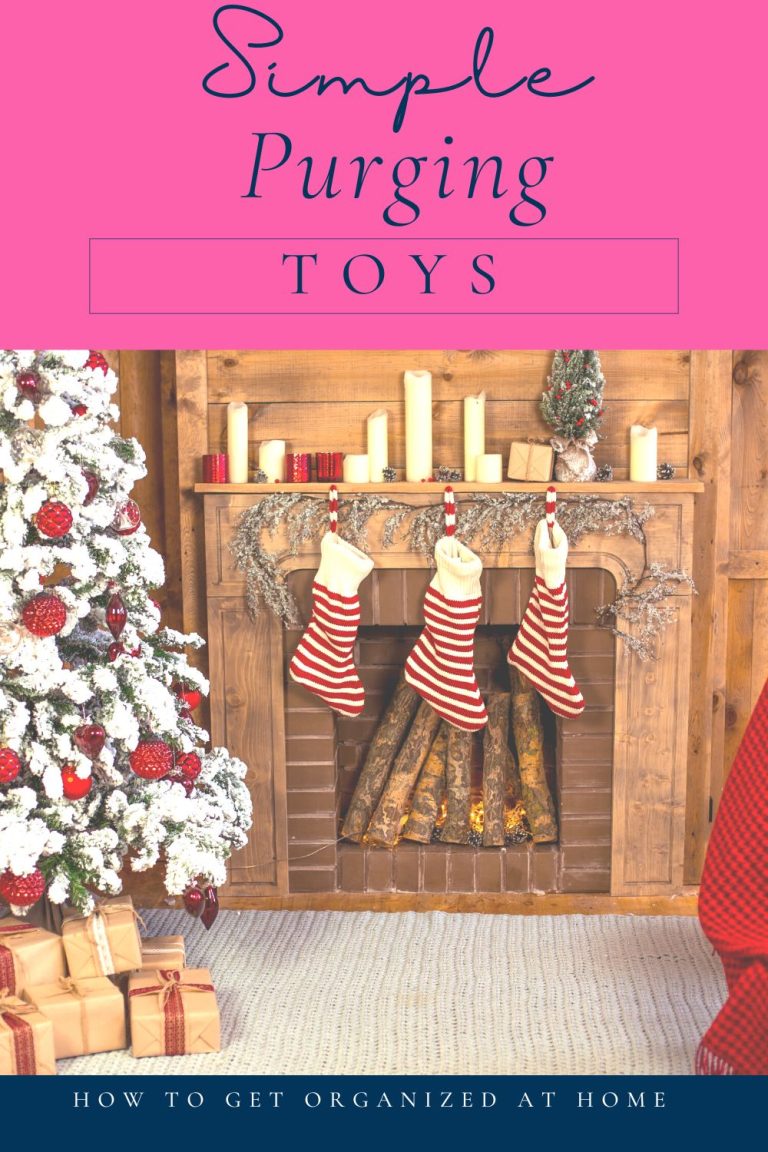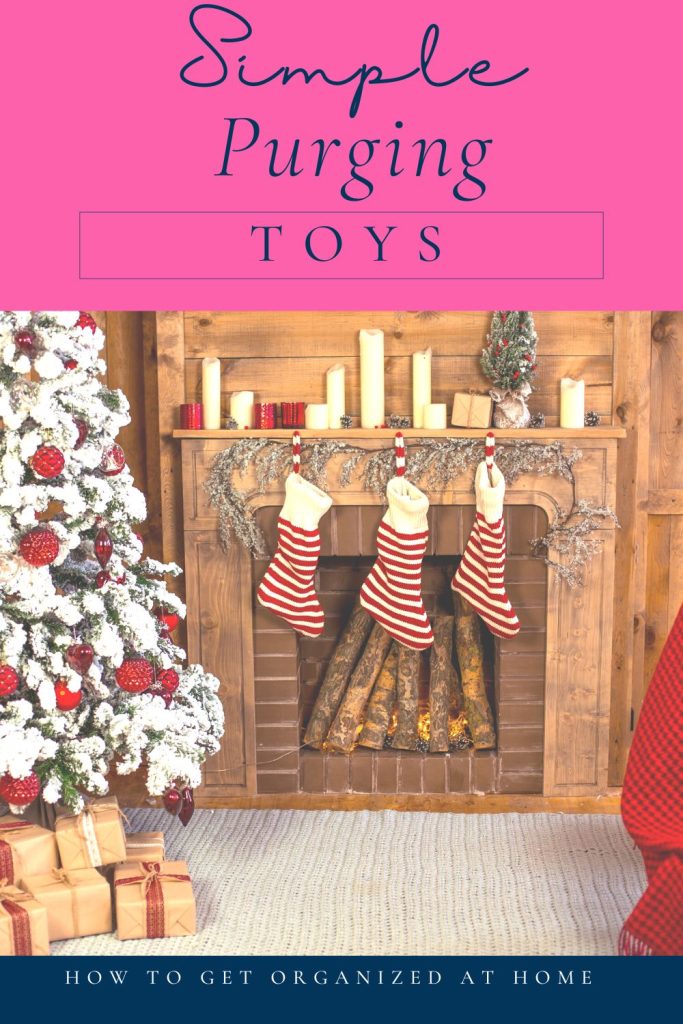 It was always the perfect time for my children because we talked about those children who didn't have much and how letting some toys go gives these other children the chance to have something special for Christmas too.
Let's Purge The Fridge And Freezer
There is no better time to purge your fridge and freezer than this time of the year. It allows you to see what you have and if anything needs to be disposed of or if you need to eat something up.
As the weather gets worse it's important that you have the space for the items you will need in case of an emergency and if you don't have the space it could mean going without.
We all have those items that we don't want to admit are there, deep in the bottom of the freezer that we don't want to deal with, well it's time.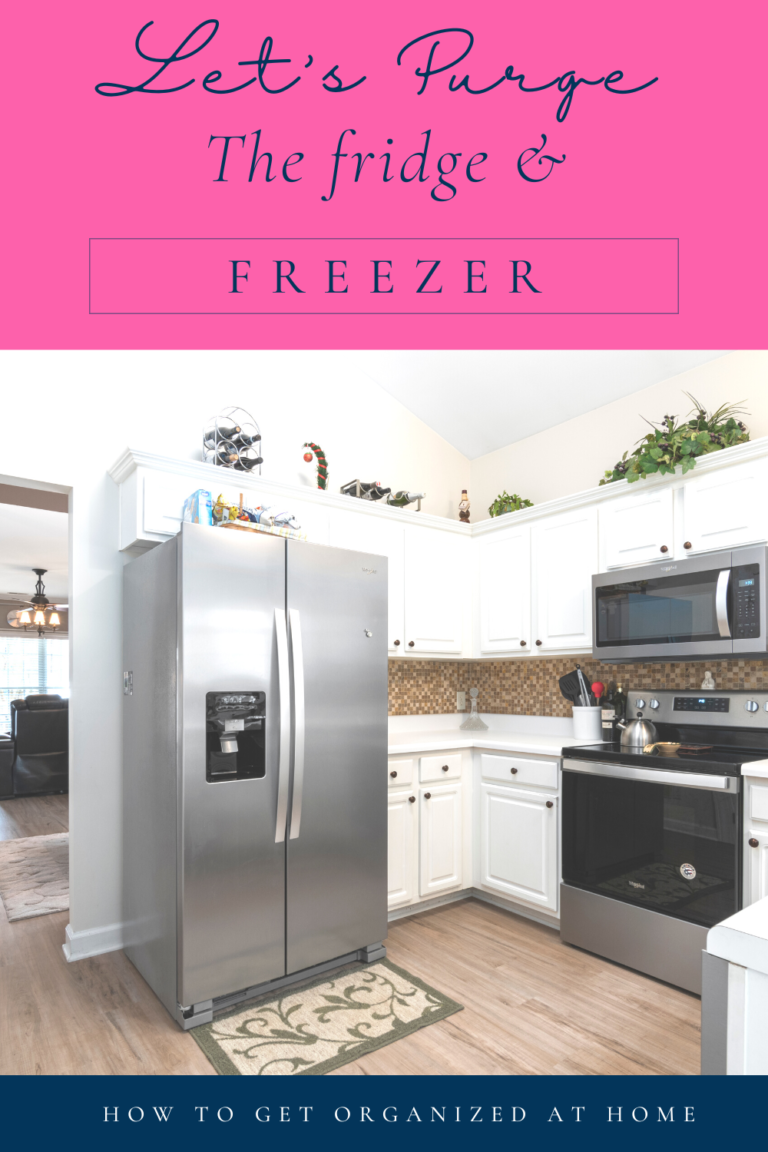 It's time to tackle the fridge and freezer and get them sorted and ready for the new year. It's time to take an inventory of your fridge and freezers today.
If you don't know what's there how are you even making a meal plan?
Purging Your Kitchen Cupboards
What do you have in your cupboards that you haven't looked at in months? Do you know what is in every cupboard of your kitchen?
It's not going to be done in one session, but you will need to go through every cupboard and drawer in your kitchen and pantry and pull out those items that are out of date, duplicate, or something you know you will never use again.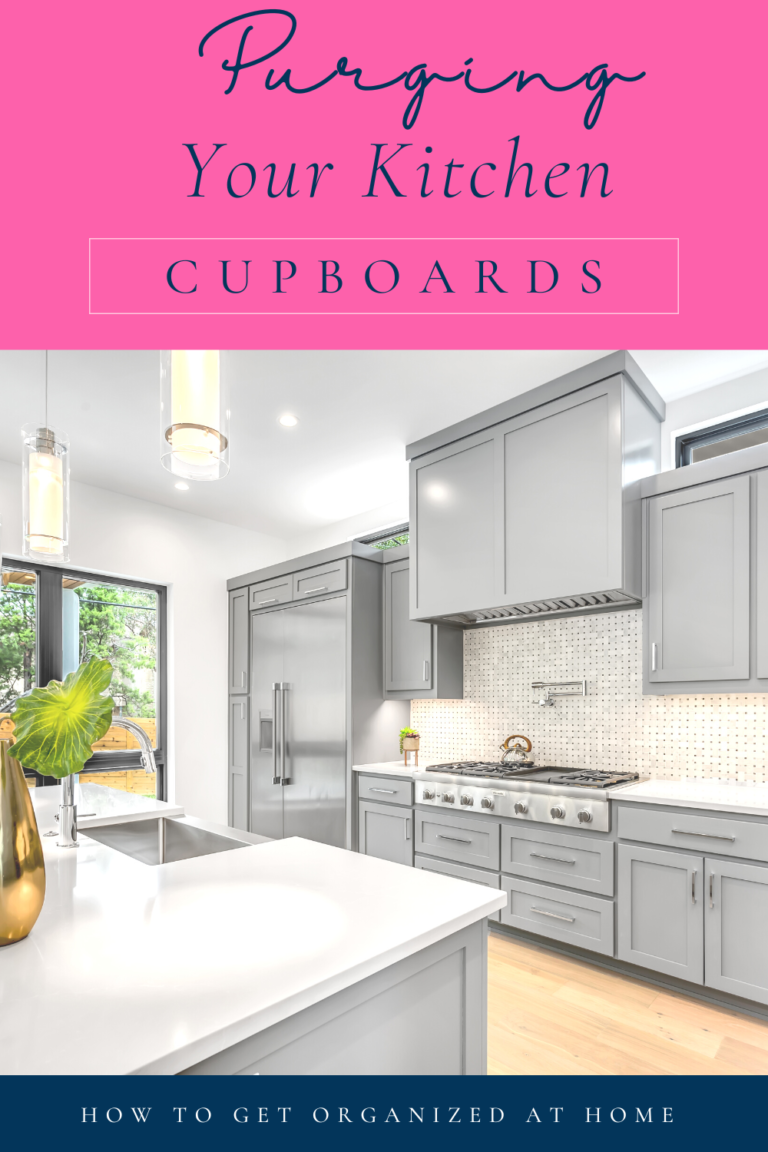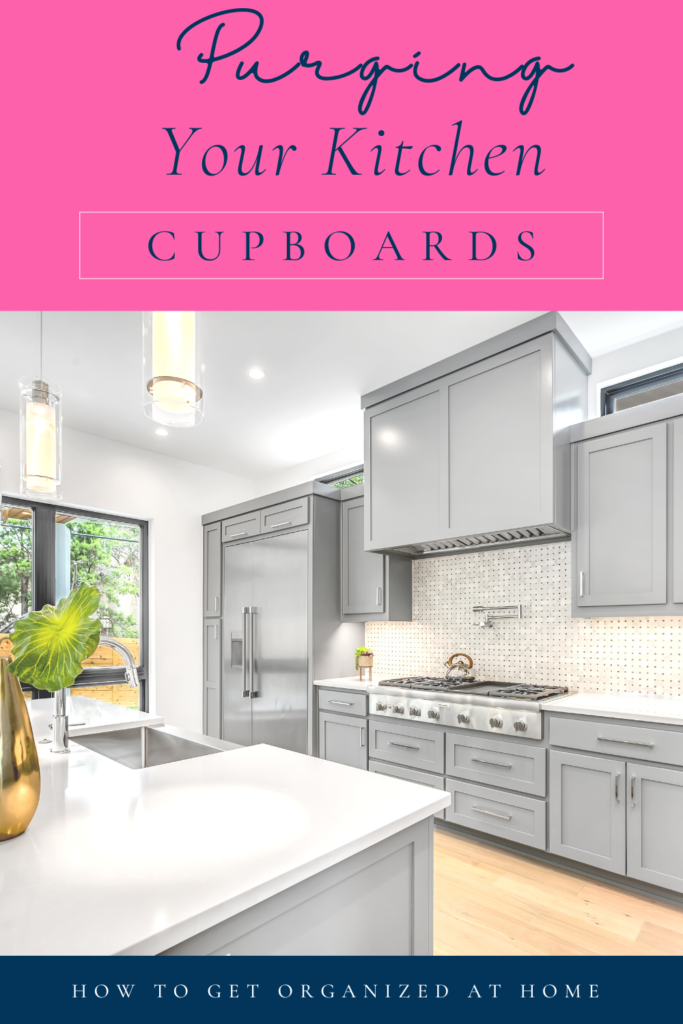 I know you might find it hard to let go of some things, but if you don't need them or want them then it's time to let them go.
Giving homes to these items will allow you to see how many you have and how many you actually require. Even utensils can look tidy!
Making Space In Bedrooms
A bedroom is for sleeping in and storing your clothes, it's not a dumping ground for everything else that doesn't have a dedicated spot in your home to live.
Go through your clothes and think carefully about them, if they are worn and beyond repair, it might be time to let them go.
If they don't fit why are you keeping them? If you are thinking you if you lose weight you will fit into them again, don't because if you lose weight you are going to want new clothes, not something you've had for years hoping to one day wear again.
They are taking up space in your bedroom and this space is valuable, don't waste it on items that will never see the light of day again.
Pop them in your donate box and get them to the charity shop as soon as possible.
Creating Clutter-Free Living Rooms
Did you know that you don't need stuff in every corner of the room, you also don't need to fill every shelf or cupboard with things.
Having empty spaces is good, they make it easier to see what you have, and to appreciate those items that you love.
Think about the items that have become clutter, do you have newspapers filling a corner of the room?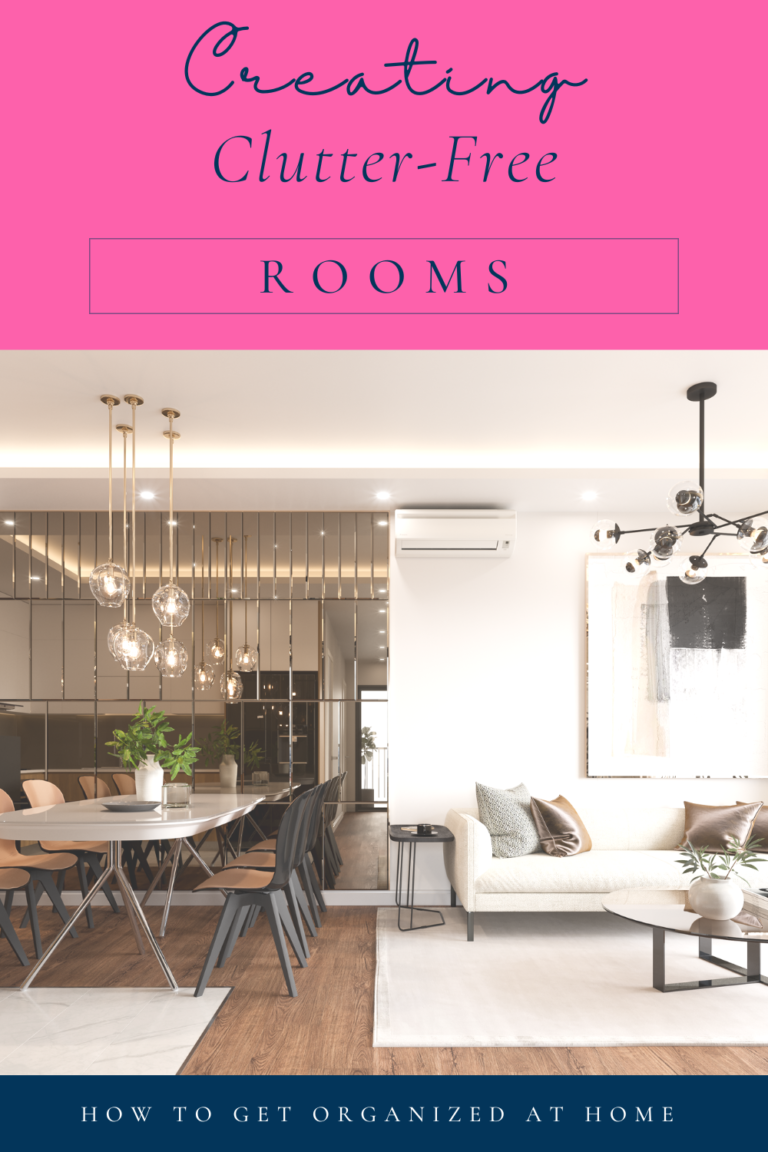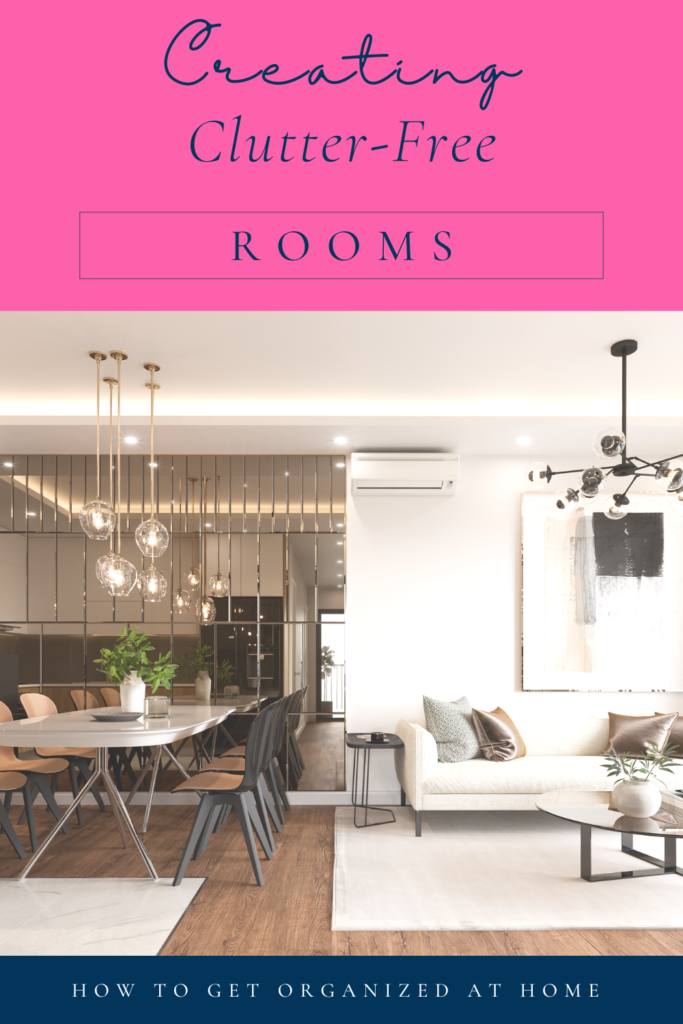 Ornaments that you hate, just not your taste anymore?
These are items of clutter and it's important that you take the time to remove them from your home.
How To Get Rid Of Stuff You've Purged From Your Home
I think this is the best part of purging the clutter.
You do have choices, just three things you can do with the items you have purged from all the different rooms in your home.
Trash it
Sell it
Give it away
There are still rules that you need to follow, if you are going to sell it you have to have a time frame set out if it's not sold by that point you have to choose one of the other two options.
If you are giving it away make sure you are giving it to a person who actually wants the stuff, don't pass on something to someone who you guilt into taking the item.
Perhaps give it to charity so they can sell it and make a small amount of money for their cause.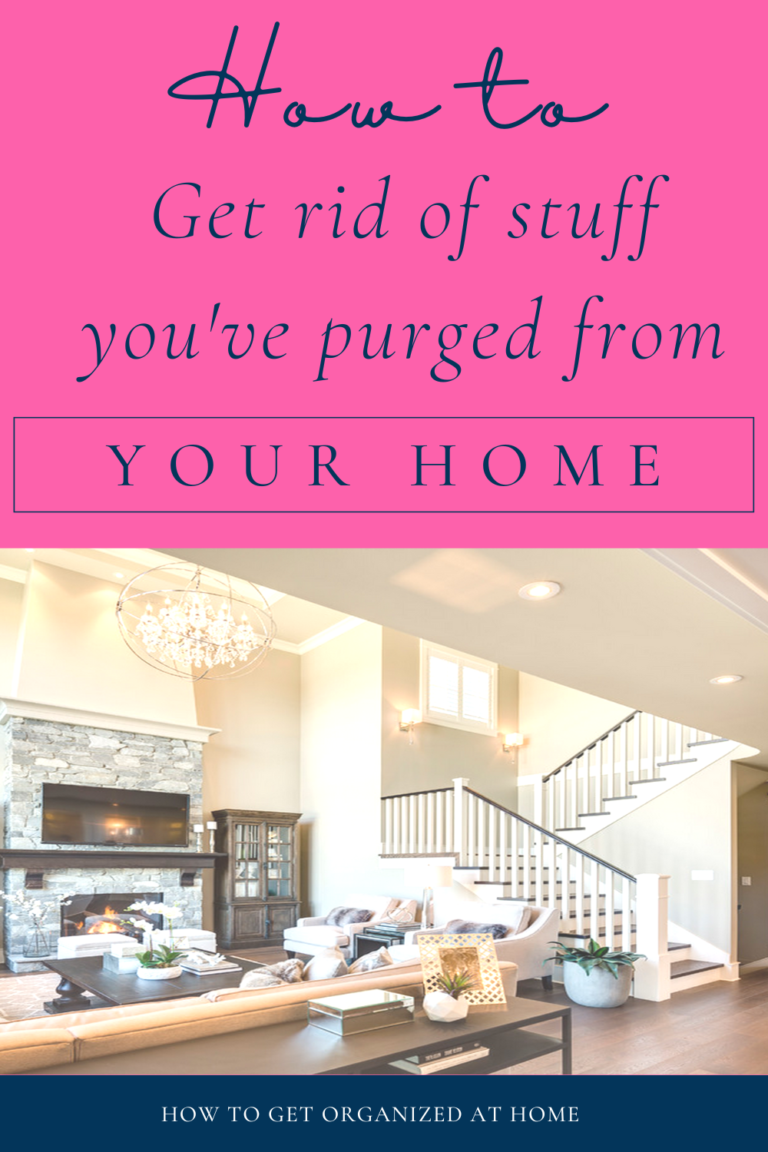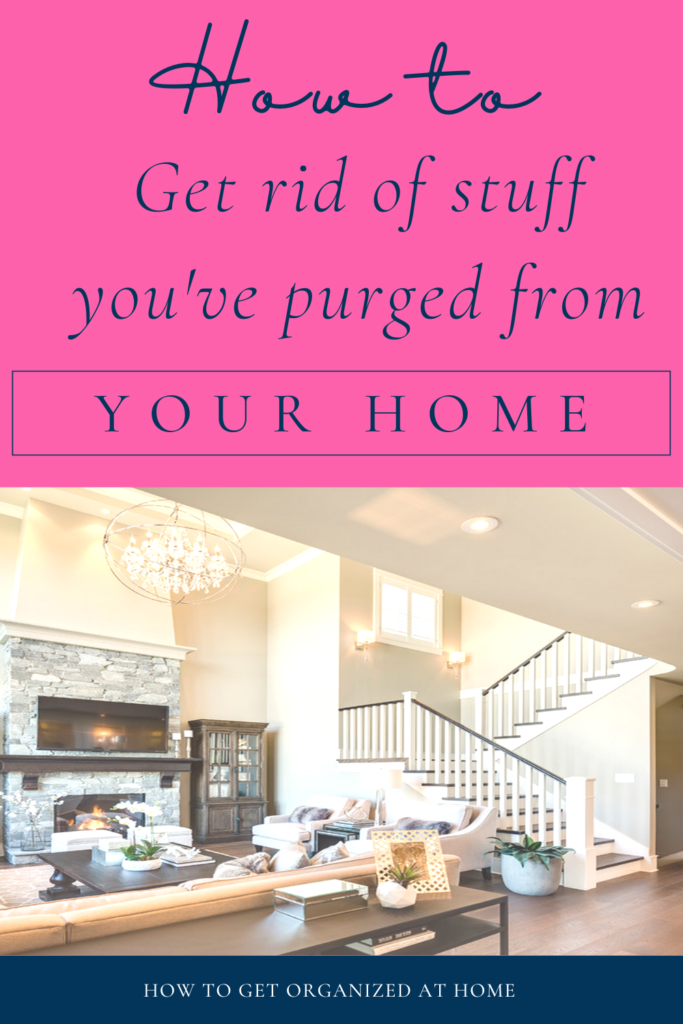 Trash it, don't let it sit in your home for a long period, if it needs recycling then get it sorted and get the item out of your home as quickly as possible.
Resources To Help You In The Holidays
There is so much to do that often we can get overwhelmed, check out these resources that will help you deal more calmly with the holiday season.