How Eco-Friendly Is Your Kitchen?
"Green" houses are about more than solar panels and recycling bins. It's also about individual rooms like eco-friendly kitchens creating a smaller carbon footprint through options like disposal of cooking oil. Fun Fact: Soybean oil is the most popular cooking oil in the U.S., according to Statista. This is just one type of household hazardous waste (HHW) produced in many home kitchens.
You can take a wide range of steps to make your kitchen as eco-friendly as possible. They include ones like doing proper waste disposal, creating a recycling center, and growing fresh herbs. These basic adjustments can be just as effective as buying Energy Star appliances. Here are some of the most effective ways to create an Earth-friendly kitchen.
This is a guest post by Lillian Connors and it's an amazing article on how to make your kitchen that little bit more green.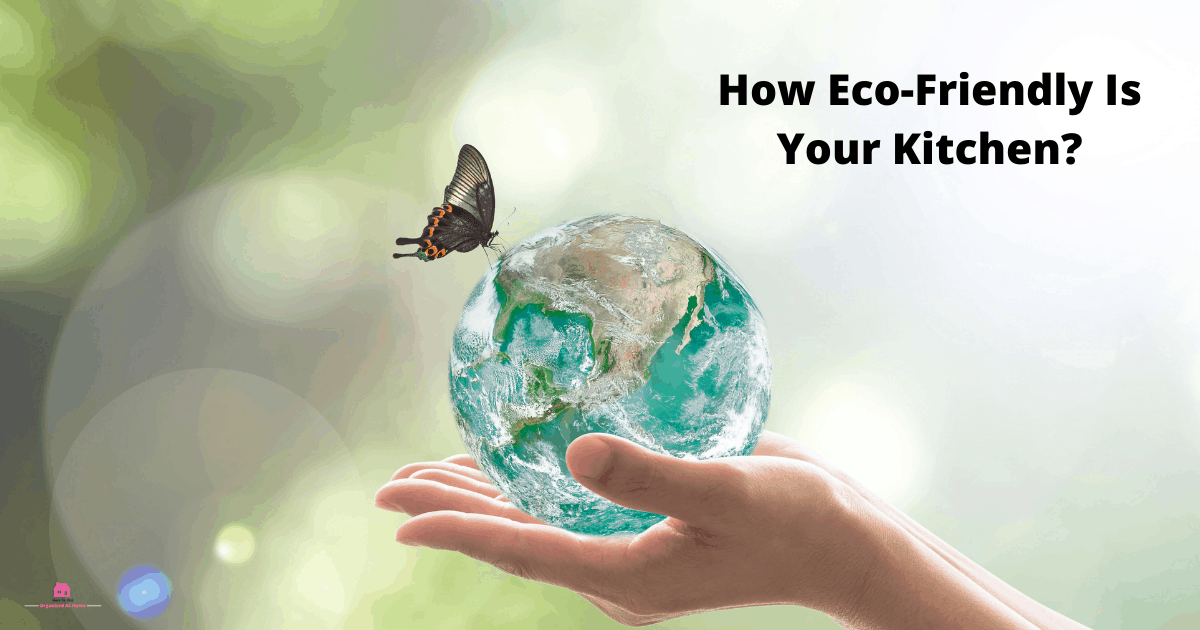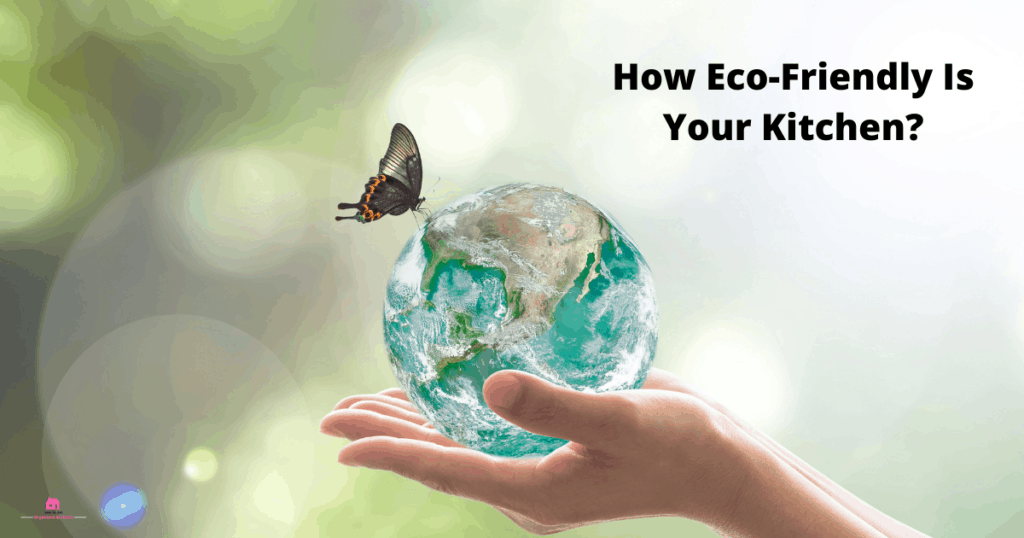 Related Articles
Renewable Energy Sources
Did you know this fact? Iceland produces the world's most renewable energy and creates the most electricity per person, according to Gulf Gas and Power.
These energy sources are clean, reusable, and unlimited. This differs from sources like gas and oil that are produced from decayed plants and animals.
Indoor Lighting
One of the easiest ways to make your kitchen greener is to add more natural light. Not only is this energy-saving, but it also provides less harsh lighting than some artificial lighting. Some basic options include windows, doors, and skylights.
You can also make some small tweaks that increase the room's natural light. Add light window curtains and more mirrors, or simply wash your windows.
Solar Energy
The most obvious option is to use solar panels to create "clean" electricity for your home and kitchen.
Fun Fact: The average house requires 28 to 34 solar panels to make it 100% solar-powered.
However, you can also pick solar-powered kitchen appliances, including some surprising ones like raw food dehydrators.
Some other options include:
Kettle
Portable Cooker
Raw Food Dehydrator
Rice Cooker
These items are ideal if you're on a shoestring budget and aren't ready to shell out for solar panels that still cost $15,000 after tax credits.
Household Hazardous Waste (HHW) Disposal
The proper disposal of HHW is important for various reasons. Part of the process is helping to create a "green" kitchen since used cooking oil (UCO) has hazardous substances. However, proper disposal of cooking oil can also provide benefits to your local community and the Earth's environment.
Cooking/Frying Oil
It might be surprising that UCO is hazardous since the oil is extracted from natural sources like soybeans, corn, and peanuts. While consuming a little natural/organic cooking oil can provide health benefits, used cooking oil is a different story.
The reason is the oil and fat contained in the UCO can have a negative effect on the environment and especially urban areas. One of the main dangers is the oil often becomes trans-fat after multiple uses, which makes it an environmental danger.
It's important to store cooled UCO in a sturdy container with a tight lid. You can drop off the cooking oil at an HHW center or request a local company to pick it up for you.
Cleaning Chemicals
After cooking, there's the dreaded cleanup. This can involve different cleaners with strong chemicals like:
Chlorine Bleach
Drain Cleaners
Oven Cleaners
These products are very effective at keeping your kitchen sparkling clean. There's a caveat! The problem is the strong chemicals they often contain cause them to be classified as hazardous.
Build with Sustainable Materials
Kitchen Cabinets
It starts by picking eco-friendly materials like real wood. Such materials are natural, recyclable, and biodegradable. For example, you can pick from a wide range of hardwoods that are perfect for storing your instant coffee, granola bars, and all-purpose flour.
Don't stop there! You can also go with cabinets that are non-toxic and made from sustainable sources. This helps to minimize the environmental impact of your kitchen cabinets. Some sustainable materials include:
Reclaimed Wood
Forest Stewardship Council-certified wood
Recycled Concrete
Countertops & Flooring
These are other items that are available in greener versions. Even more good news is you can also find them in a wide range of styles and colors to create a kitchen color scheme. It's important to select items that are certified sustainable to ensure that they meet industry standards.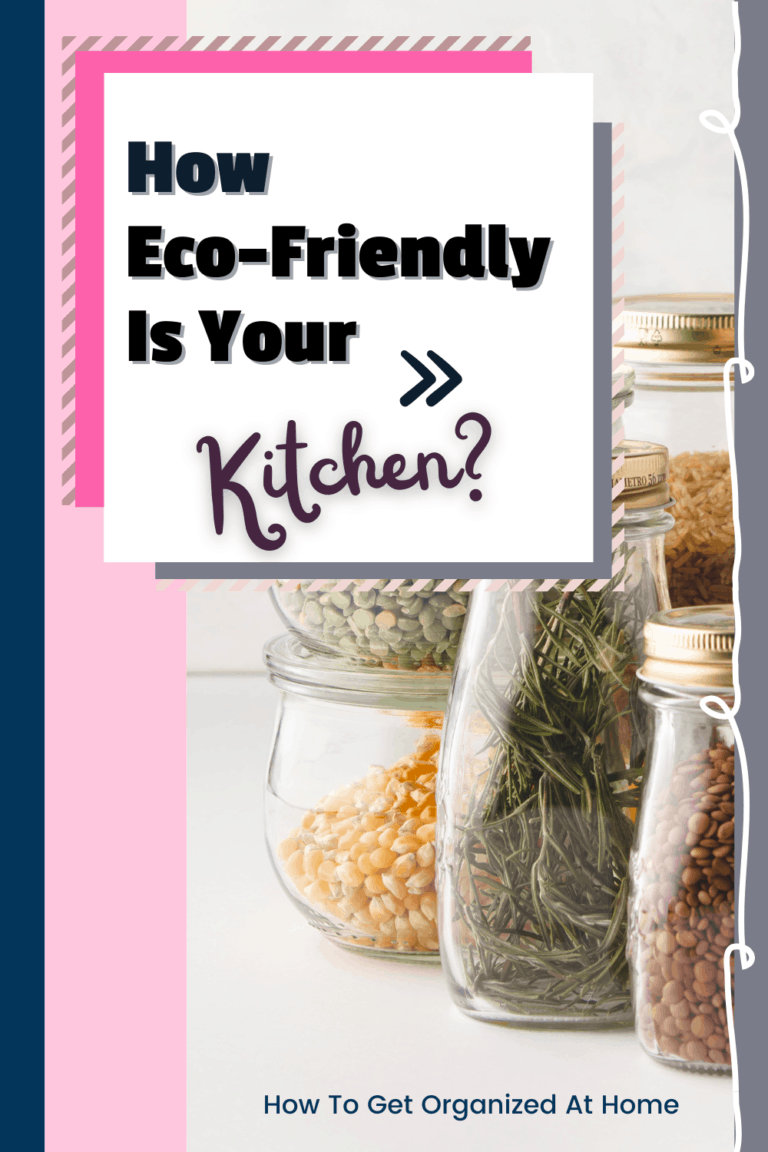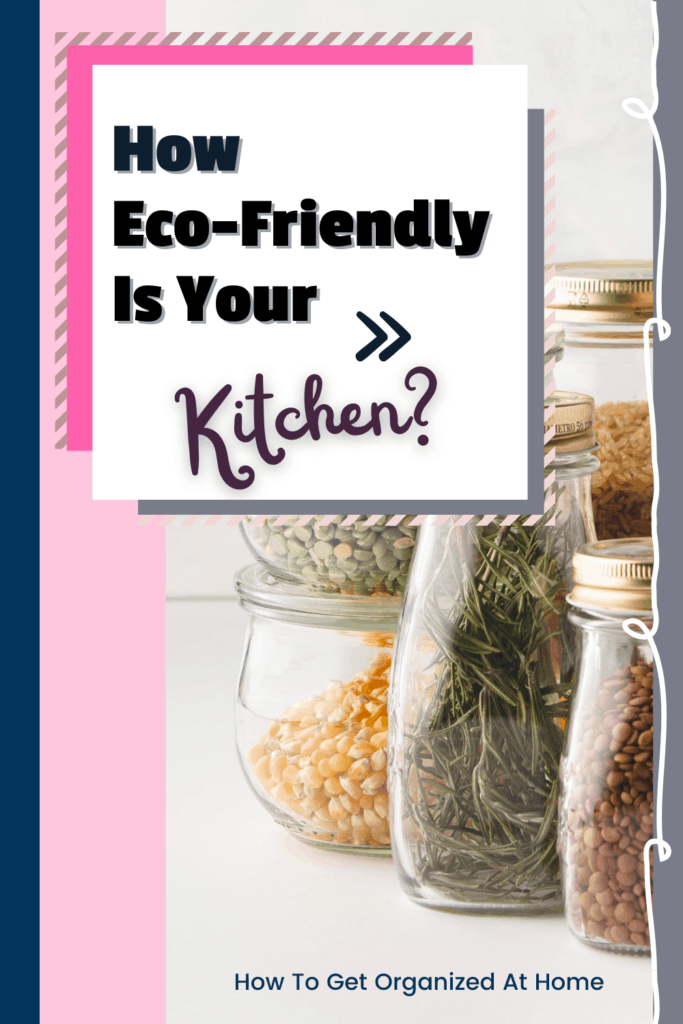 Energy-efficient Appliances
The "greenest" option is to run your entire home with renewable energy or use options like solar-powered appliances. Plan B is to use energy-efficient appliances that reduce your home's total energy consumption.
Kitchen Power
An average kitchen accounts for a minimum of 10% of a home's total energy use, according to Elemental Green. This might seem like a small amount, but consider that it's just one of multiple rooms in your house or apartment.
Energy Star
Look for this seal since it generally shows the unit is among the most energy-efficient models on the market. Picking such appliances can reduce the home's total energy consumption.
Several types of appliances have this seal. They include ovens, refrigerators/freezers, and washing machines. The Energy Star label can be the key to a more eco-friendly kitchen.
An added bonus is you can sometimes receive city or state rebates or tax credits for using energy-efficient appliances. When you consume less power, it not only benefits you but also reduces the local and nationwide energy consumption. Go green to save some green!
Water-Efficient Faucets & Fixtures
Studies show that 70% of water consumption in U.S. households happens indoors, according to the City of Philadelphia. Besides reducing the amount of water your kitchen uses, you can also use more water-efficient faucets and fixtures.
Low-Flow Faucets
These faucets include ones with the WaterSense label. You can still get the sensation of high water levels minus the high water bills. In fact, the units can reduce a kitchen sink's water flow by at least 30%, according to the Environmental Protection Agency.
Besides that, the U.S. alone could save billions of gallons of H2O yearly by installing an eco-friendly faucet.
Let's Recap…
Modern kitchens can be both convenient and eco-friendly by taking some basic steps. They include installing energy-efficient appliances; water-efficient faucets; and cabinets, countertops, and floors made with sustainable materials.
You could also find a local center that specializes in hazardous waste disposal. This can help you to achieve the safe disposal of cooking oil, cleaning products, and recyclable packaging. You'll have all the ingredients to cook up a green kitchen!
You Will Love These
Author Bio