How To Clean Your Home Naturally
Have you thought about removing the toxins from your home? Do you have concerns about what chemicals are doing to your family that you are using to clean? Have you thought about simple ways to clean your home without chemicals?
There is even more research that is suggesting that chemicals in our cleaning supplies might be causing health concerns!
What do you use to clean your home, is it safe?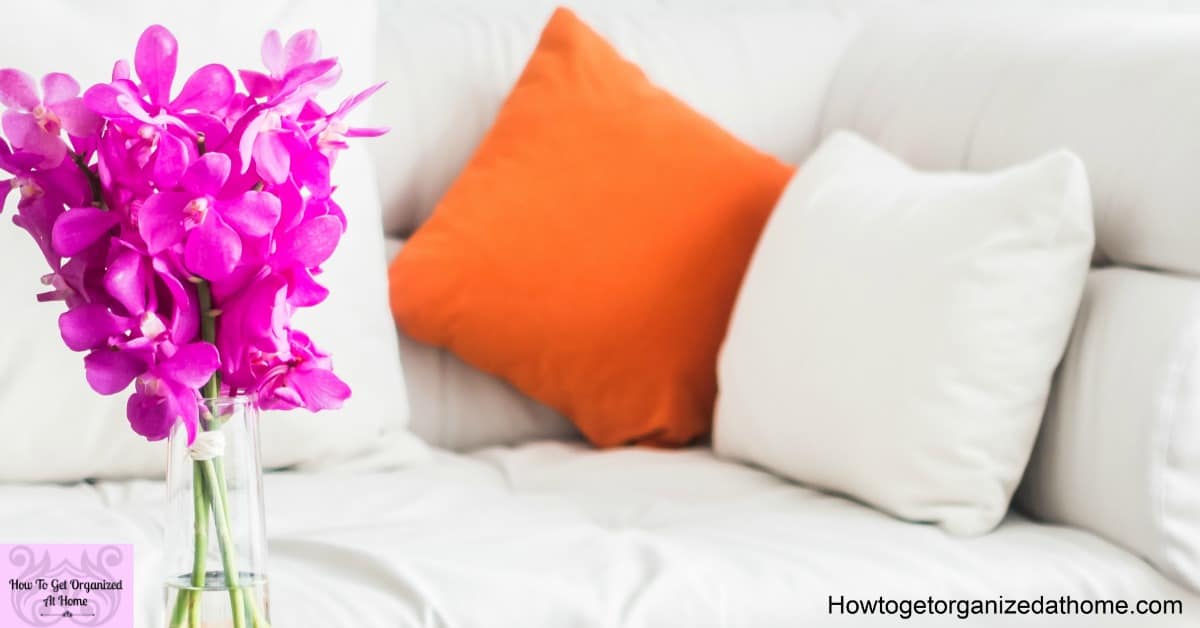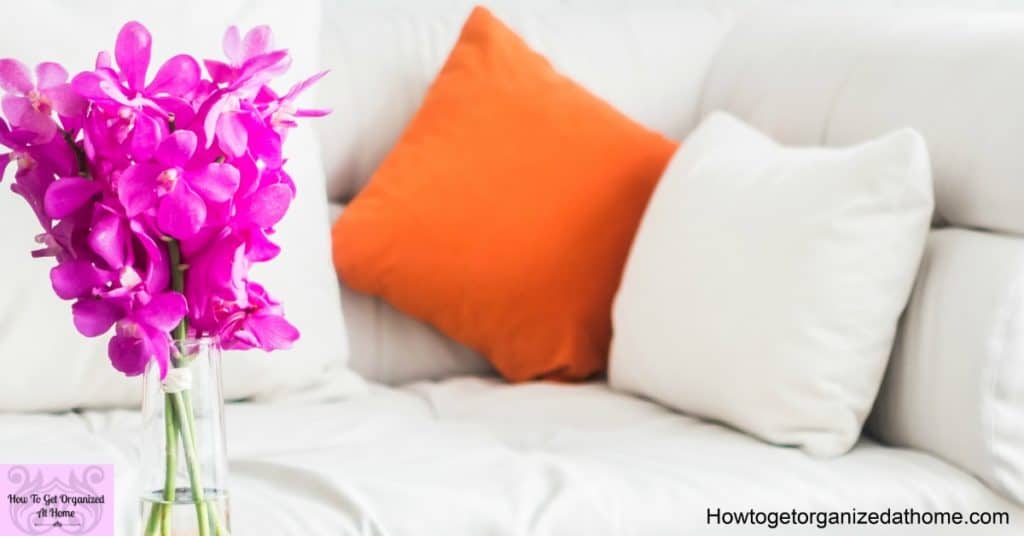 Simple Ways To Clean
Are you looking for simple ways to clean that doesn't risk the health of your family?
I get it, life is tough and keeping a home clean has its challenges! Do you worry that the products you use aren't good for your health or the environment?
There is an alternative to filling your home full of chemicals to keep it clean! It's a relatively new industry, creating cleaning supplies for our homes, yet before these where created, people still had clean homes!
We might just need to look for products that can do the task just as well as modern products but without damaging our health or the environment!
Often, this involves a lot less product and can save you money too!
What Are Green Cleaning Products
When you think of green cleaning products, I'm talking about products that are natural and don't harm the environment that we live in.
Often, these form the bases of your cleaning supplies and they are versatile in what they are able to do!
I don't want to spend more time cleaning, so I want products that work and work well!
So, when it comes to cleaning products I am looking for things that work and are great when it comes to the budget as well as making my home clean.
When I think of green cleaning products, I think of things like warm water, soap, white vinegar, baking soda or bicarbonate of soda, lemons and essential oils.
I like to know what is in the cleaning products and items with ingredients that I can't read or understand are the ones that I try to avoid!
Simple is often better!
Non-Toxic Cleaning Tips
The more you clean the less cleaning you will have to do! This makes any cleaning task easier and it keeps your home looking great!
It's surprising how effective hot soapy water is for cleaning! You don't need to use chemicals to clean down your work surfaces in your kitchen or bathroom!
By keeping things simple, you will effectively clean your home and prevent any toxins affecting your health, now or in the future!
Some great tips for non-toxic cleaning:
Dry dusting is a great way to remove the dust from your home, you don't need to cover your home in furniture polish to get it dust free and clean!

Cleaning your bathroom with soap and hot water is an effective way to keep your bathroom clean. If you have stubborn marks you might need something stronger, but you don't need to fill your bathroom full of chemicals!

Again, cleaning your kitchen countertops with hot soapy water is effective! You don't need to cover your countertops in chemicals to keep your food preparation area clean!

Let cleaning products do the work, if you are cleaning something giving the time for the product to work is important! If you are cleaning your oven with baking soda, you have to let it sit and start to work! Don't be in a rush to rinse it off!
What Are Green Cleaning Products
When I talk about green cleaning products I'm referring to the products that are kind to the planet as well as the health of the person using them!
The idea is that they are not full of chemicals that we really don't know the true effects of long-term exposure to these chemicals on a daily basis!
When I think of green cleaning products I'm thinking of ones that are natural, that don't harm the environment or my own health or that of my family!
My go-to natural cleaning products are:
White vinegar

Bicarbonate of soda or baking soda

Soap

Steam

Hot water
I also find they are a lot cheaper than some of the manufactured products! Sometimes I'm shocked at the price of these items.
I'm trying to stick to a rule if I can't read the ingredients and understand what is in the product then it's not good for me! I have heard that not all ingredients are listed on products and this worries me even more!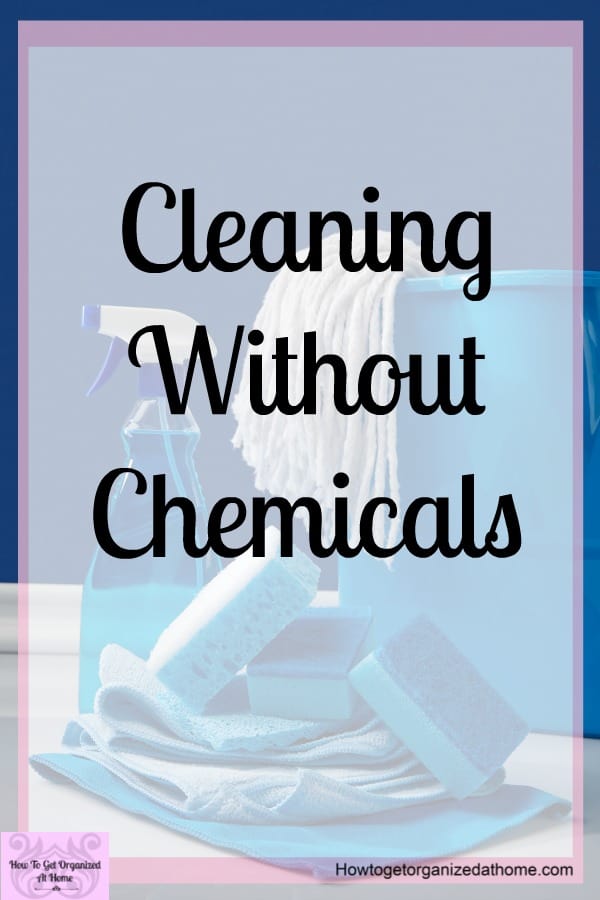 Benefits Of Green Cleaning
As with all cleaning, the aim is to make the home clean, but without adding harmful chemicals to our homes.
I have found that I am saving money as I don't need to purchase these expensive cleaners and yet I still have a clean home!
When it comes to my cleaning cupboard, I don't need lots of different products to keep my home clean. I simply have just one or two cleaning products and that is it!
It means that I don't have to have much space to store cleaning products, this makes my home less cluttered too!
When you think about cleaning products, these all come in plastic bottles and all these bottles add to the potential pollution that we are facing every day!
By taking the stance and trying to reduce the amount of plastic that we use in our homes is important, it will make a difference!
All-Natural Cleaning Products
It's possible to have your home clean and smelling great without covering every surface in your home with chemicals!
If you want the nice fragrances, try using diffusers that contain essential oils, be aware that some essential oils are dangerous for pets, so it's important to check these out before buying them!
I like my home to smell nice, and yes, the natural essential oil diffusers are more expensive, but what you are getting is the essential oils in your home, not harmful chemicals!
I want things that smell great and get the job done! There are alternatives to vinegar-based cleaning products.
To be fair, the vinegar smell disappears really quickly, and I don't see the problem myself!
Affiliate links are included for your convenience. (Which means if you make a purchase after clicking a link I will earn a small commission which won't cost you a penny more!) Click here to read my full disclosure and privacy policy.
Resources:
Have you ever wondered what chemicals are in your cleaning products? Environmental Working Group has compiled a list of cleaning products with the ingredients! It's eye-opening!
Cleaning Without Chemicals
It's important to me to clean my home without chemicals, I haven't always been this way!
I spent years being addicted to the newest cleaning products, I believed in all the claims! I was a sucker for any new cleaning product on the market.
The truth was that this left my bank account poor as I spent so much on cleaning supplies and a cupboard full of cleaning bottles that I didn't like or use!
Have you tried to clean your bathroom and the smell of fumes is so strong that it makes you feel faint? I have and I dislike that feeling!
If I'm cleaning, I don't want to be overcome by the fumes of the products!
I'm not perfect, there are some cleaning products that I haven't got around to changing, I still buy washing powder for my clothes and fabric softener.
I have paper towels in the kitchen and dotted around my home are paper tissues, the message I think I'm trying to portray is one of taking the plunge, looking at what is there and doing things in stages to reduce the products in my home that all have a negative impact on the planet on which we live!
The Non-Toxic Home
I've recently been reading a copy of The Non-Toxic Home Evaluation Checklist from the Nourishing Joy.
This is taking things even further and is an interesting read and project! It really makes you think about the items in your home, in every aspect of your home!
It's been eye-opening for me and I thought I was on the ball when it comes to thinking about the environment, this book made me feel like a newbie!
Not only are you thinking about the things in your home you have a checklist which you can go through every item and think about if you have any toxic items in your home that could potentially harm the health of you or your family!