How To Improve, Update And Transform A Space
Changing a space is challenging, not only do you need to consider how it will look when it's complete but the budget that you have available to do the work needed! If you are looking at how to improve, update and transform a space, you potentially have a lot of work ahead!
Never start a project without the funding in place, it will lead to corners being cut and you never really finishing the task!
I know this from experience, which is why I always plan a budget and know what I need to do and how I want to achieve it!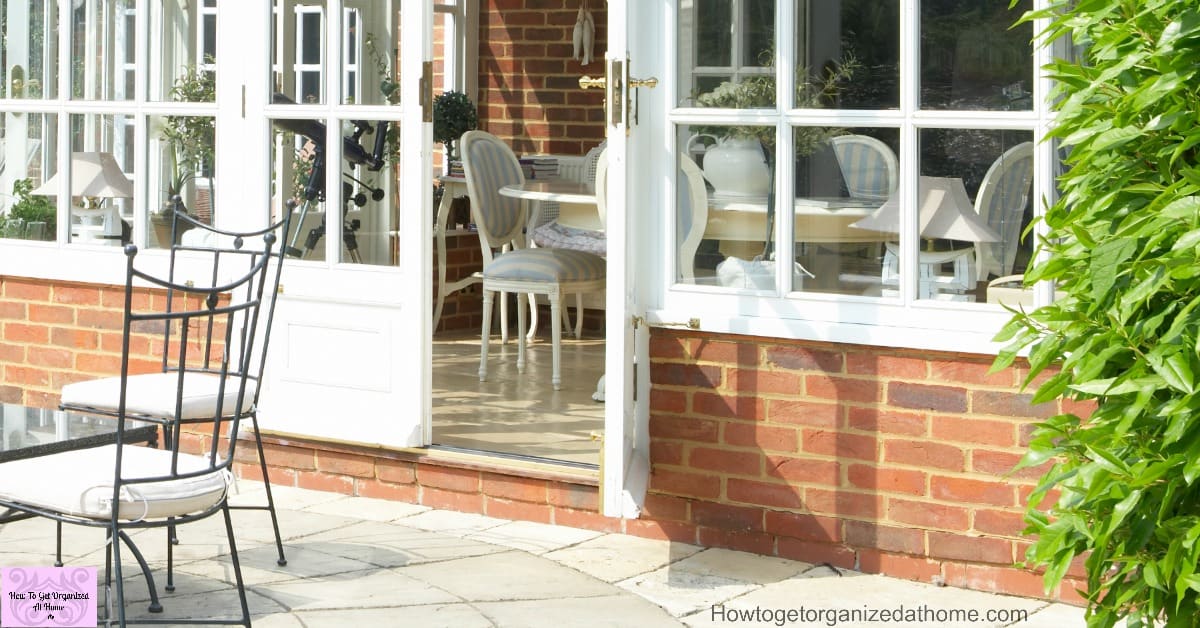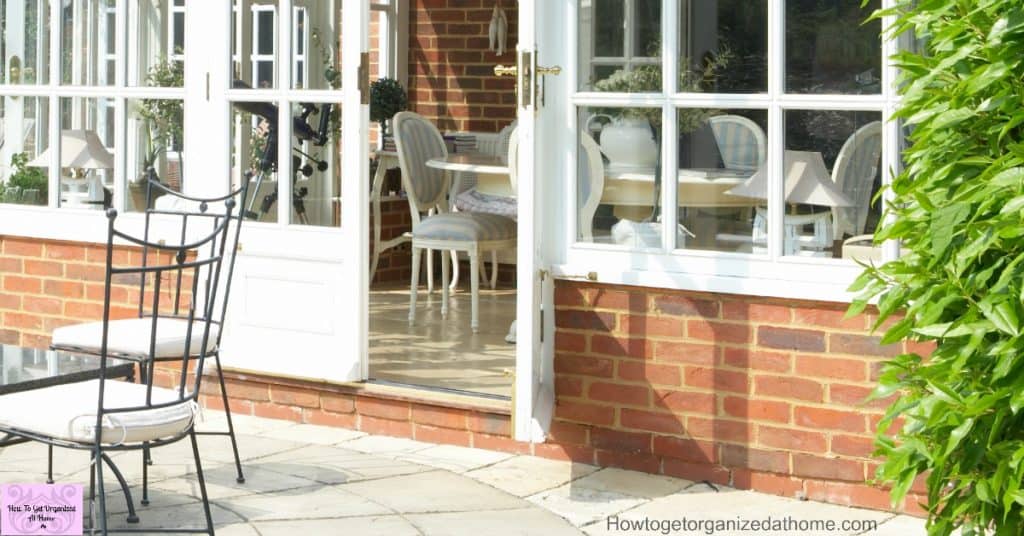 How To Improve, Update And Transform A Space
One area of our home that is really in need of a lot of work is our conservatory, it is a large space, old and looking dated!
When we had it installed over 12 years ago, we had never had a conservatory and we didn't really plan it as well as we could!
The door was never big enough, it was just one door to the outside which for some strange reason opens inwards and gets in the way!
It was either too hot or too cold, so it limited the use of the room! When the kids were little we had our dining table in this room and you had to wear sunglasses to eat an evening meal!
The carpet I'm sure is damp, the window sills are awful and any furniture has water spots where the ceiling has dripped!
It is time for a change! I needed a plan and a budget!
Affiliate links are included for your convenience. (Which means if you make a purchase after clicking a link I will earn a small commission which helps keep my blog up and running but won't cost you a penny more!) Click here to read my full disclosure and privacy policy.
Resources:
You need to work out a budget, if you have never created a budget this article will help! It's Easy To Make A Budget!
Do you need help with working out your plan? Home Maintenance For Dummies could be the book you are looking for!
Use plain paper and sketch or write down your ideas, it can help identify what you are looking to achieve!
My Home Design Ideas
By spending the time to plan and to think things through, it gives you the time you need to make those changes to your budget and to really look at what you want in this room!
If you rush a project, it is going to show in the finished results!
The most dramatic change is going to be the roof, currently, this is a plastic, toughened roof! Typical of the time it was installed!
We are having this changed to a Supalite roofing system, it means the inside will be plastered and the outside will look like a proper roof!
A double door is being installed to make the access easy into the garden, all windows are being replaced along with all window sills!
The skirting board is being replaced, it has been chewed on by a dog in the past! It really isn't pretty!
A doorway into the room from the kitchen is being blocked completely! One wall is being papered! But the rest of the walls will be painted and I'm not sticking to a boring brown colour!
As for the gold coloured carpet, that is going too! I really can't understand why I choose that colour!
How To Decorating On A Budget
Knowing what you want to do and how you intend to achieve it, often works on two different levels! Meaning what you want and what you can do might not meet at all!
You have to know what you want in order to achieve the desired outcome, but having the right budget helps too!
Decorating isn't expensive if you plan first and get the right products.
Research what you want to do and plan this in detail, it saves a lot of problems and from people telling you what they think you should do!
Sometimes the simplest change will have the most amazing effect!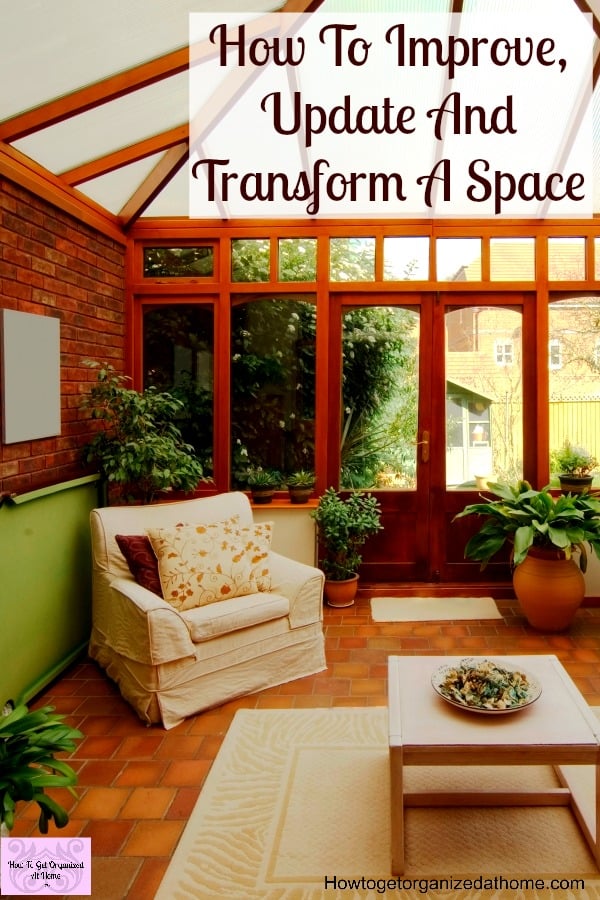 Options For The Windows
I haven't decided on window dressings, I just can't imagine what the room is going to look like so I'm holding back here! There are a few ideas floating around in my head, but nothing more than a thought or two!
I just can't work out the best option, so this is being left until I can get a feel for the room and how it works!
Inexpensive Home Décor
One area I am excited about is the flooring, I don't want to have a typical floor. I want something different.
I'm preparing to make a bold statement with the flooring! I have opted to paint the floor! It's a concrete floor, but I know this will look amazing when I have finished it!
I could have said I wanted to tile or carpet the floor, but both of these options are not in the budget and I didn't want them either! I wanted the floor to be completely different and unique!
As for the furniture that is going back into the room that is having a makeover too!
I didn't want to throw away and buy new when I can alter things to make them look amazing too! I can't wait for you to see what I have in mind for these items!
Home Decorating On A Budget
The fun part is the accessories that turn a room into your home!
First start with shopping your home, we've taken so much out of this room to prevent it getting damaged, in some ways it is like decorating a completely new room!
I'm even pushing myself to consider art for the walls too! I'm not good with art but I'm determined to try!
Taking Your Time
I know it means that the transformation of any room is slowed down, but this happens naturally for me as there is so much to do and both my hubby and I have full-time jobs too!
(I know mine is working from home but there is still a lot to do!)
I want to get this right and I want to share these projects with you over the next few weeks, well more like months and I'm sure you will love these too!
Not only will I share the projects but also how I'm tackling the pressure of the mess and clutter but also how I can turn this room into something amazing that I know you will love too!