Simple And Affordable Bedding Storage Ideas You Will Love
Some of the worst items to find storage options for must be bedding. It can be bulky and infrequently used but these bedding storage ideas will help you work through any issues you might have.
Finding the right product is more important than rushing out and buying the first thing you see, they have to fit your needs and your home.
But often it's more than that it's about finding bedding storage ideas for small spaces.
This article is sponsored by Lifewit, but the opinions are 100% my own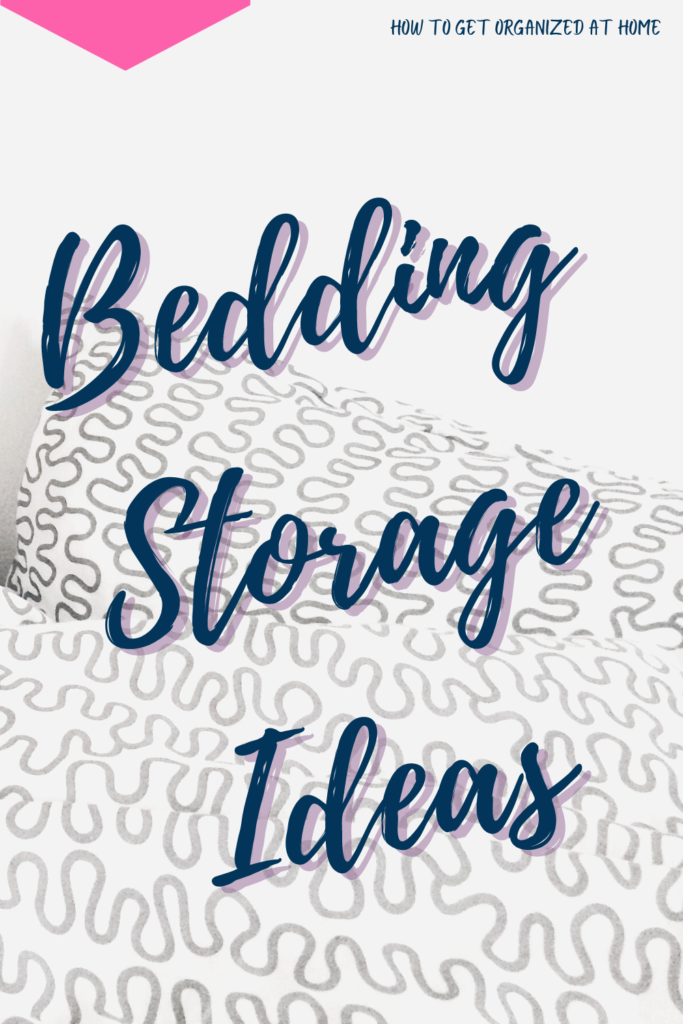 Not only will your spare bedding be stored beautifully but also when you come to use it the bedding will be fresh and ready to use.
Simple Bedding Storage Ideas
When it comes to bedding storage, the simpler they are the easier they are going to be to manage.
If the system you pick is complicated and involves a lot of different steps the chance are you are going to end up back where you are right now.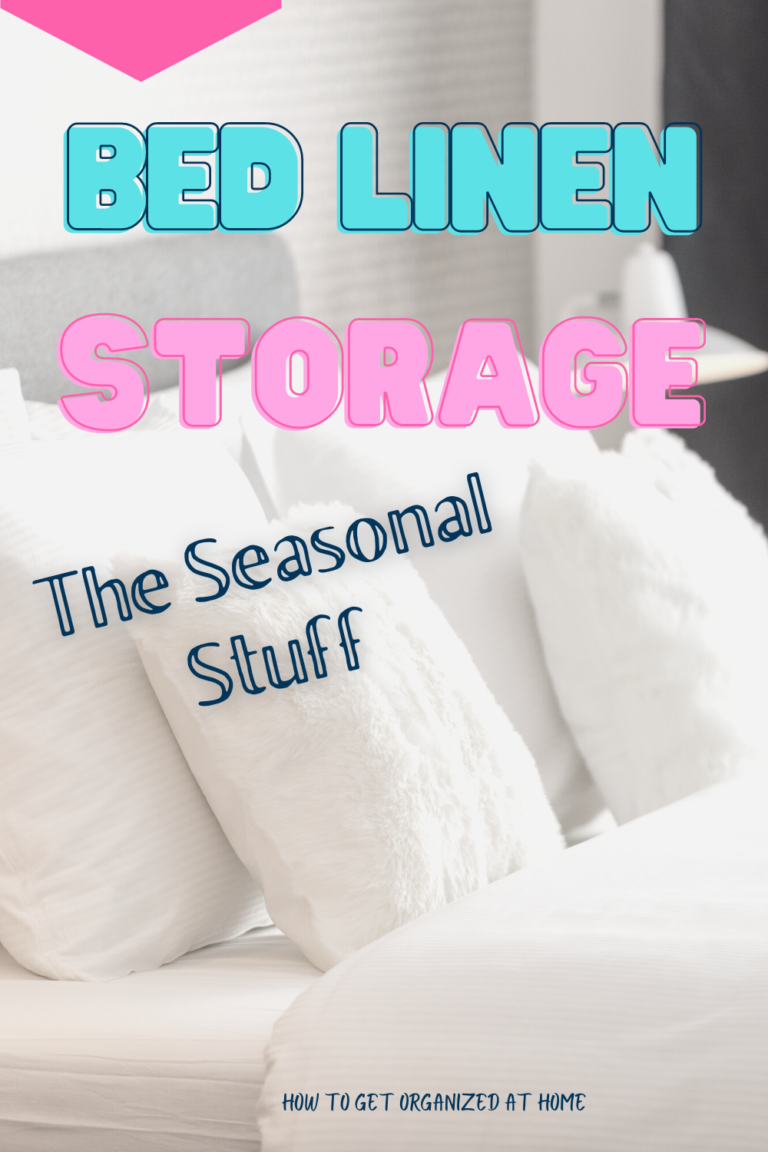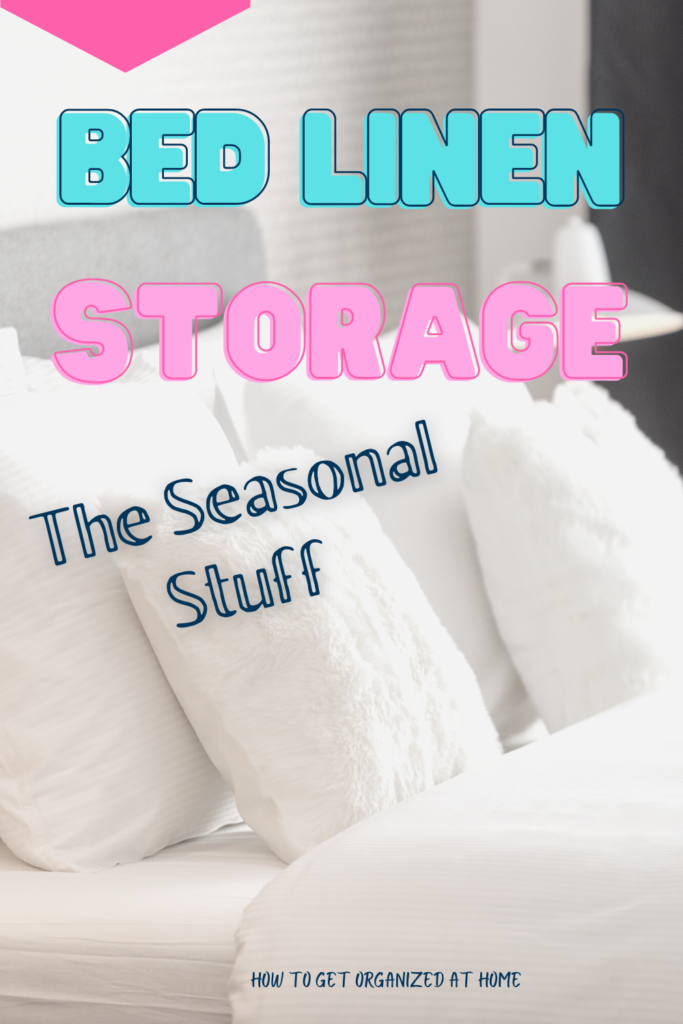 So, let's not overcomplicate the process and think of the simple ways we can store that extra bedding that you have for guests or for a seasonal change.
Related article: How to use a planner to get organized
Storing In Your Linen Closet
So many homes don't have linen closets and those that do tend to be small and not suitable for infrequently used bedding and spare linen.
But what can you do, you don't want to get rid of all your linen, sometimes it's good to have a spare set.
But storing it is another matter completely.
So, what do you do?
Don't Over Stuff Your Linen Closet
If you don't have the space in your linen closet, don't take up that precious space with items you seldom use.
Think about other ways to store these seldom-used bedding items that allow your linen closet to look good.
Just because there is space doesn't mean you have to fill it, less is more.
If you have to pull really hard to get the item you want and hope things don't fall out then you need to rethink what you are storing in your linen closet, but that's for another day!
Maximize Your Space In Your Linen Closet
The best plan is to store items in your linen closet that you use all the time.
If you are lucky enough to have a massive space then don't overcrowd the shelves and label up where everything goes.
There is nothing worse than a full linen closet that is chaotic and in need of a massive sort-out.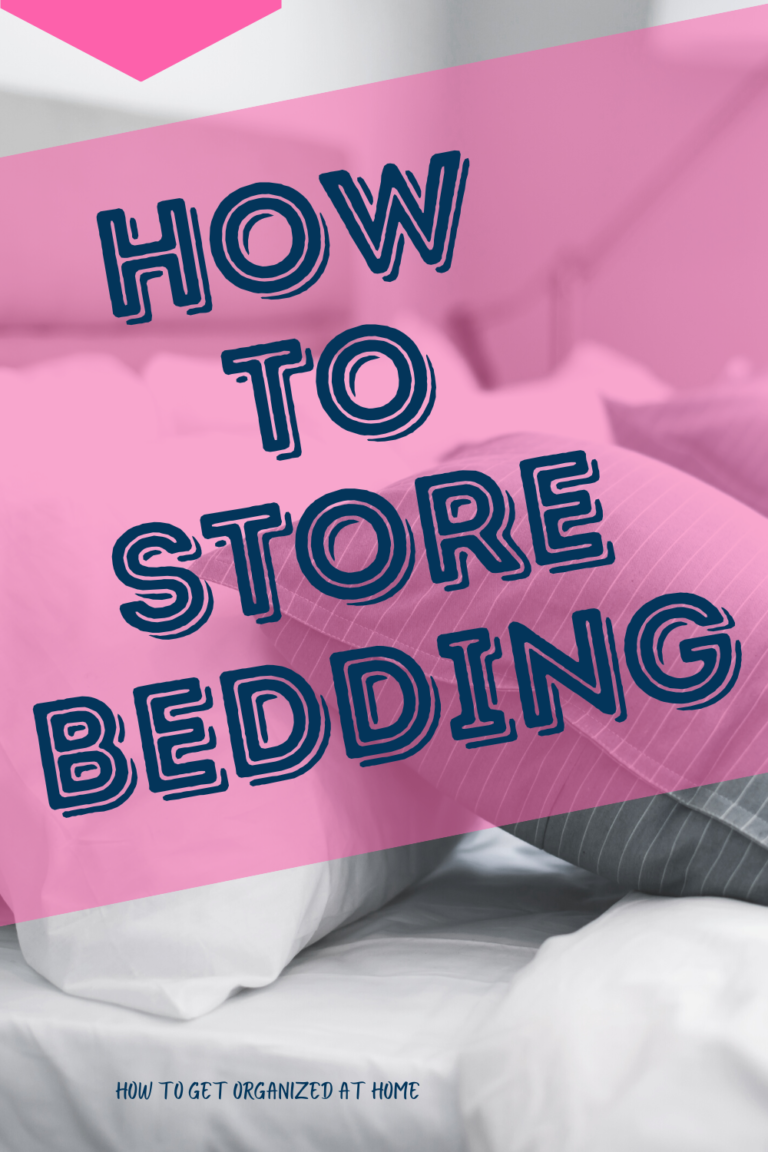 Affiliate links are included for your convenience. (This means if you make a purchase after clicking a link I will earn a small commission which won't cost you a penny more!) Click here to read my full disclosure and privacy policy.
You can make it pretty using baskets or change our wire shelving for something more sturdy.
Do you need help with getting your laundry room in shape? Check out this article from 3 Boys And A Dog on getting help with your laundry room.
Bedding Storage Ideas
Getting your spare bedding in some sort of storage that is going to make it easier to grab when you need it knowing that it's clean and ready to use is key.
These storage bags look amazing, not only do they hold a lot but they have a window so you can easily see what's stored inside without having to open it up.
They also have handles on both sides of the bag, which makes it easier to grab and carry it to where ever you need it.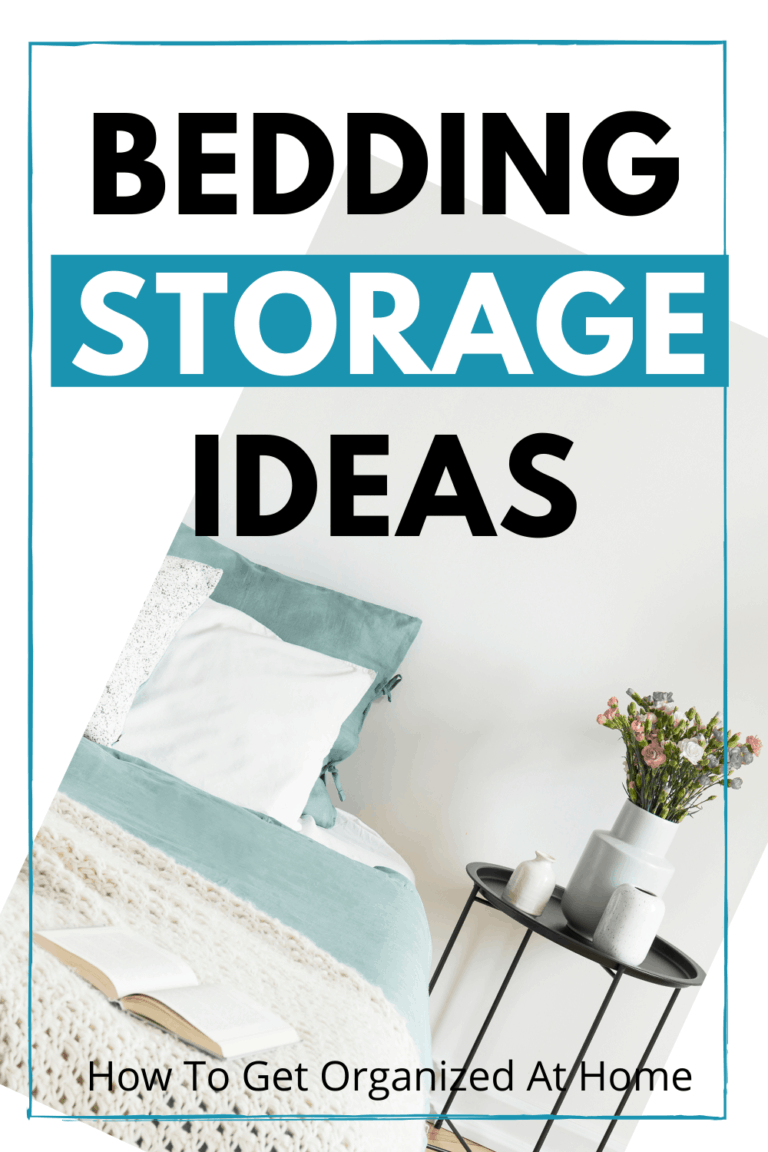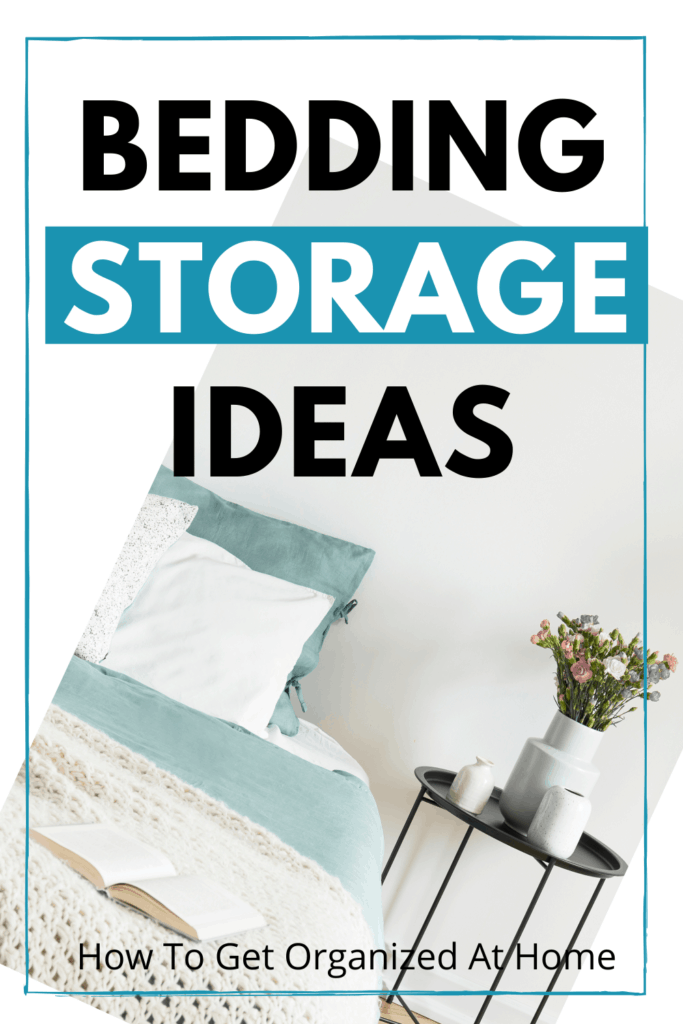 One good thing I noticed, they don't contain a metal frame to hold the shape, these can damage and mark the items that you store in the bags long term.
You can see in the reviews that most people love them.
Pairing Like Items Together
It's important to store things together to save space and to ensure that you aren't going to have any wasted space.
Sometimes, you need to look at what you have and find the best product to help you store that item successfully.
If you are limited on space for your bedding finding ways to keep it organized and ready to use will help you.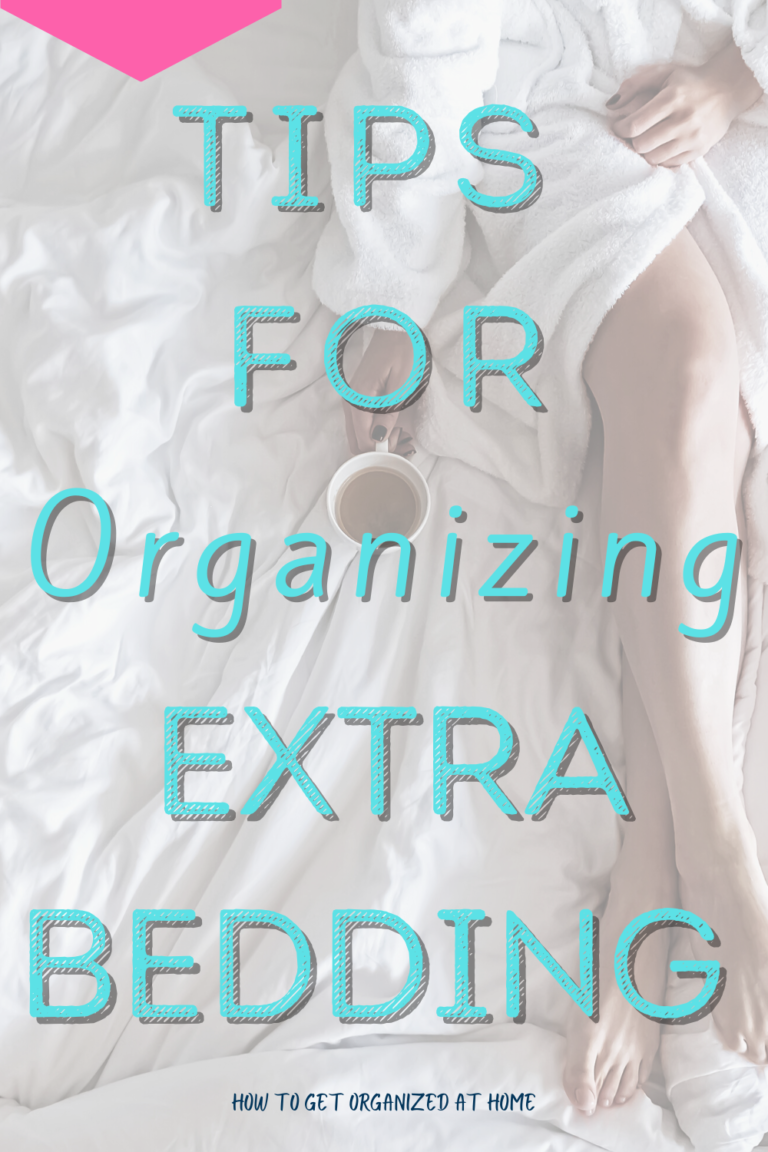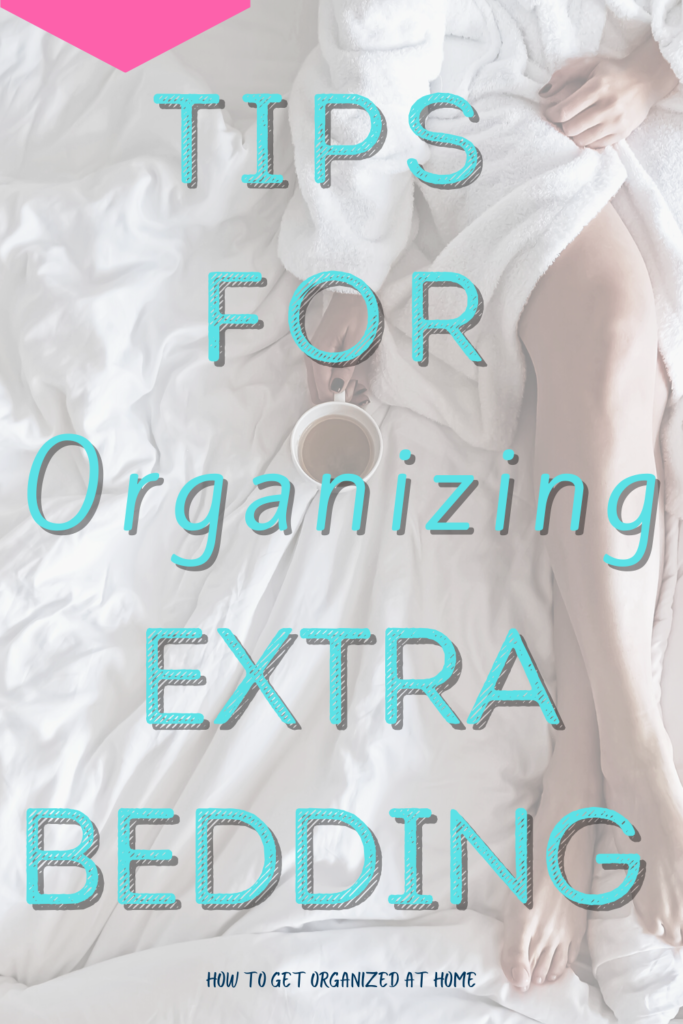 How about this under-bed storage option?
This under-bed storage shows shirts being stored separately, however, if you store your bedding folded into sets for each bed this would save time when looking for a spare.
Linen Storage Bags
When you are putting your linen into storage bags you want to make sure they stay fresh and clean, this is why it's important to make sure the items you put away are thoroughly clean and dry.
I would even add one or two silica gel packs in there to make sure they absorbed any potential dampness.
To keep your clothes smelling fresh I would also tuck in a couple of my favorite scented tumble dryer sheets.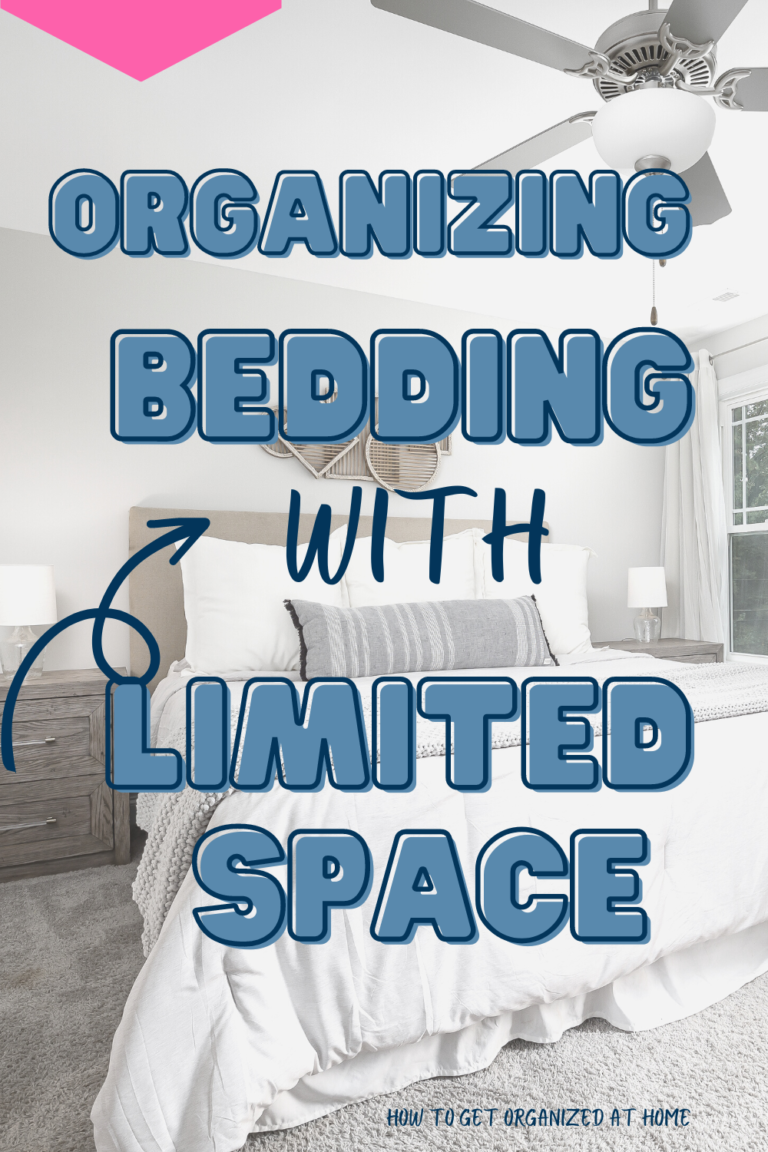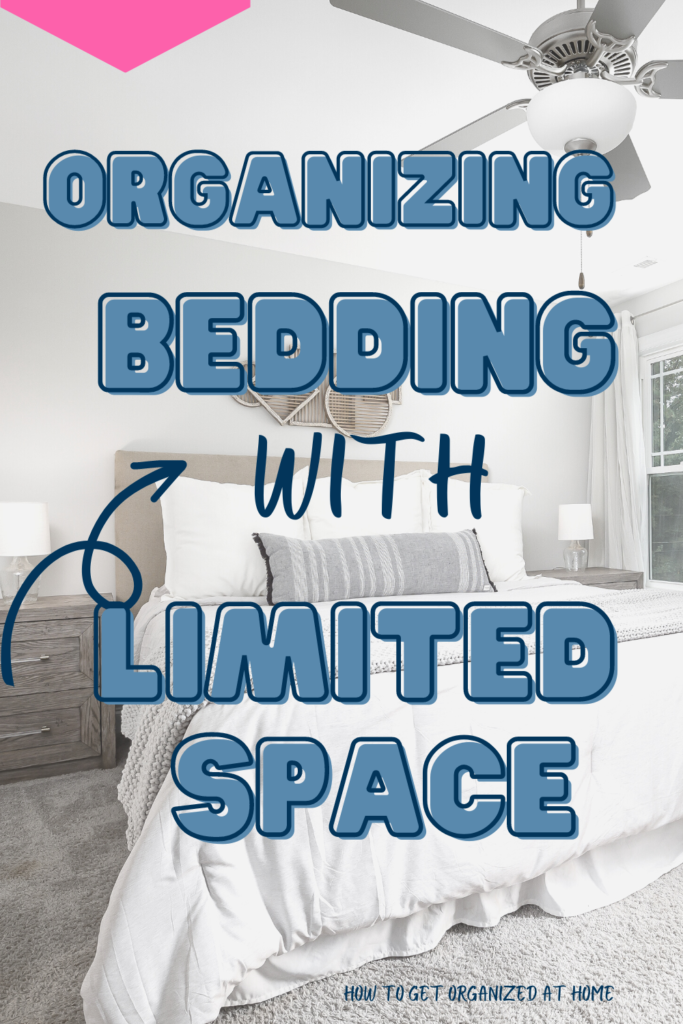 Using these smart tips will help you keep your spare bedding smelling amazing, and clean ready to grab and use.
How To Store Comforters And Blankets
This was something I found difficult until my daughter gave me a great idea.
She uses a pretty laundry basket, each evening folds the spare blankets and comforters that she uses on her chairs and pops them inside.
This laundry basket is perfect for such a task and looks pretty too!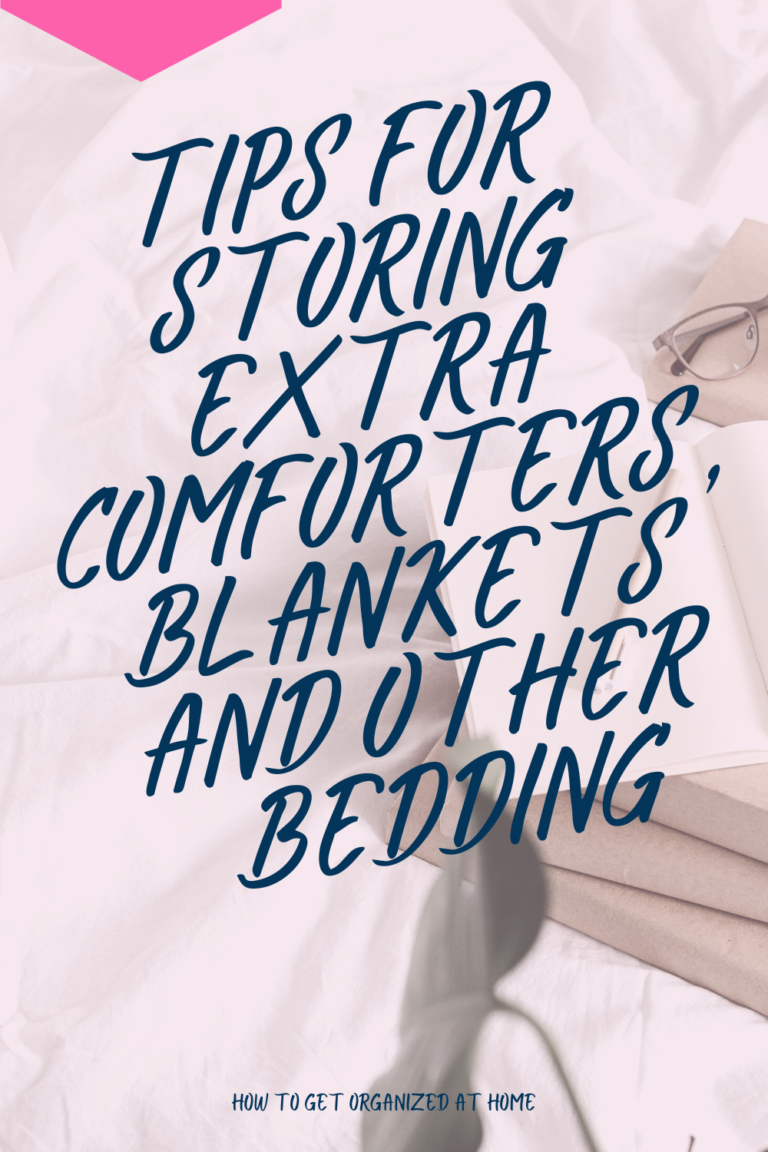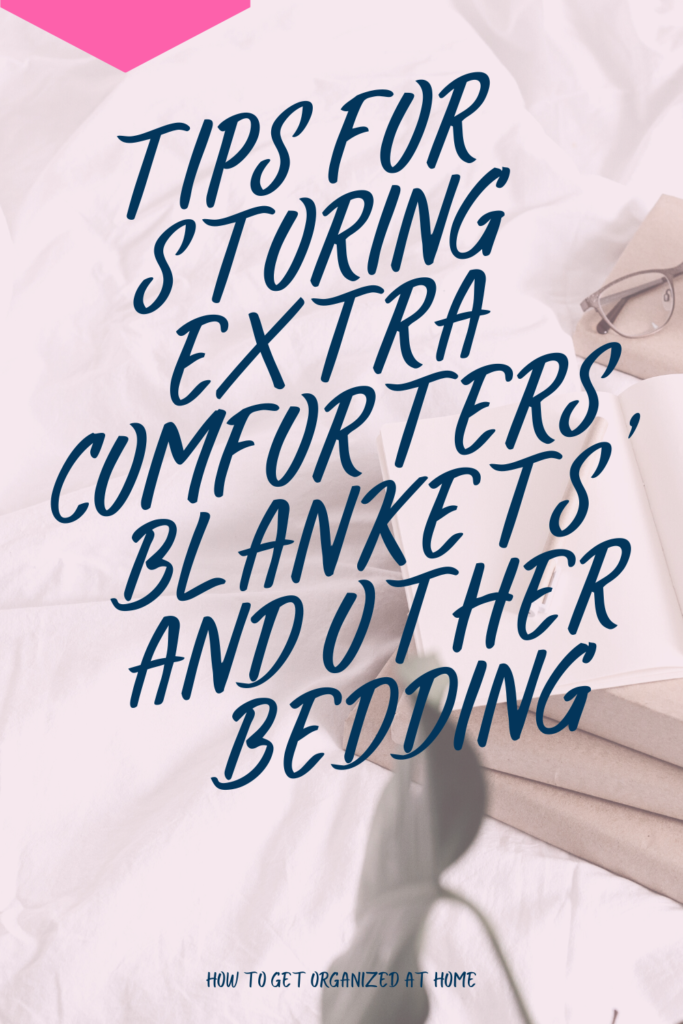 There are different colors for this laundry hamper and I think it makes a perfect addition for a blanket and extra bedding storage.
Keep It Consistent
If you are looking for alternatives to storing extra bedding it's a great idea to have matching items if you are storing things in the same place.
Not only will this help to look appealing it also has a practical implication.
If you use the same size and type of storage it's going to give the room a more cohesive look and often they stack better together.
Label Everything
I know I say this a lot but it is important to label everything and note down the size of the bedding, this helps if you need to grab a certain size.
There are so many different options you have when it comes to labeling different items, for a simple labeling machine I love my Dymo label machine. For more fancy labels I use my Cricut Explore Air 2.
I just love my D30 label maker it's small and compact and I create the labels on my phone on an app that is simple and easy to use. There is no ink required so it's just black but you can get so many fun stickers to make your designs.
Related article: Holiday Storage Labels
Where To Store Your Extra Bedding
This is something I'm asked all the time, and the answer depends on the space you have available.
If you are going to store it in an attic or external building make sure it's protected from the elements.
If you are going to store them in a place that is above your arm's reach having a proper ladder is going to ensure that you are going to put them away safely.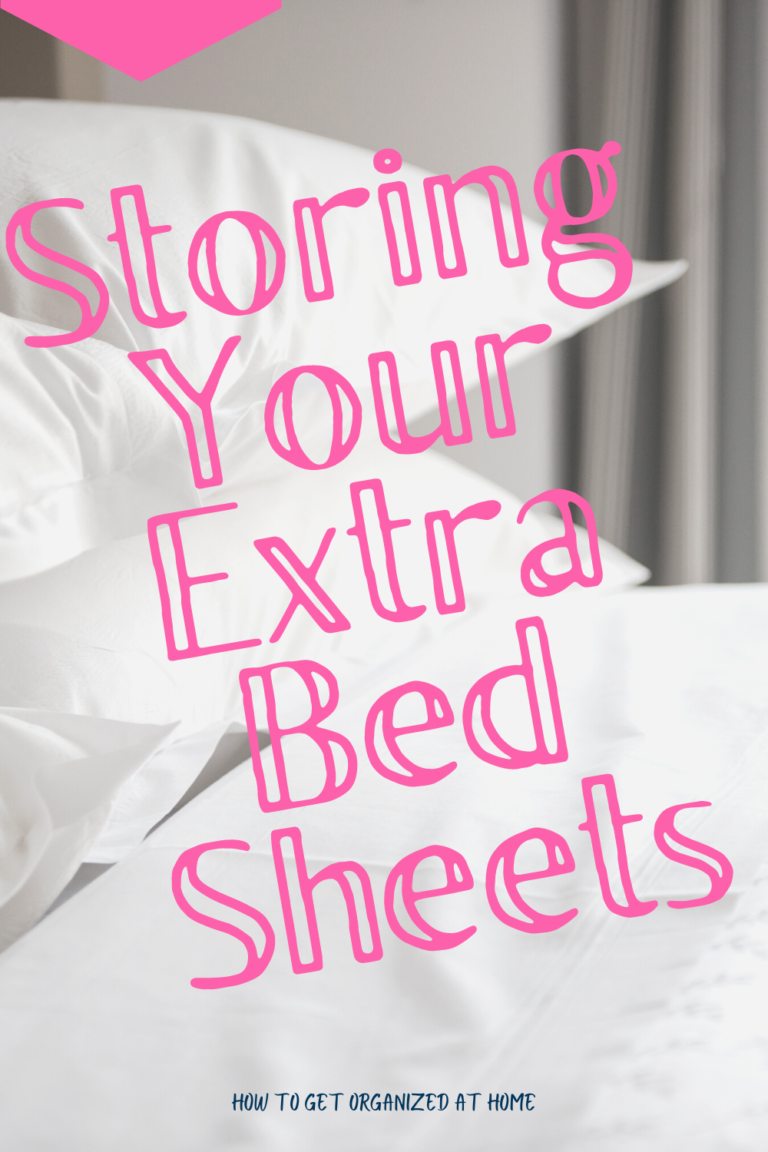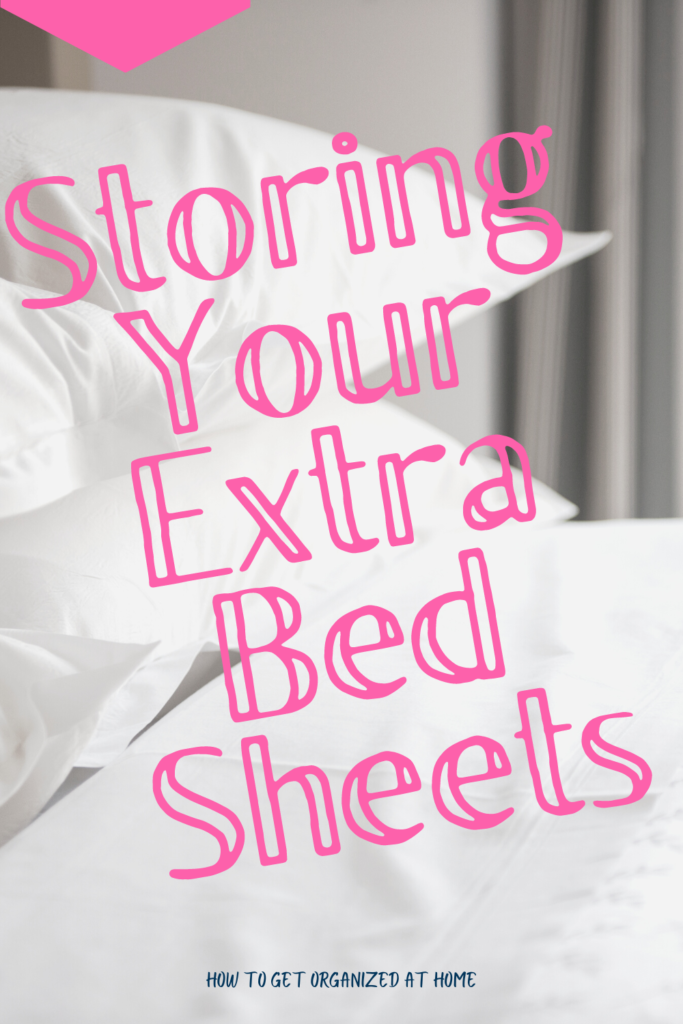 However, storing a ladder is difficult if you don't have the space.
That is why I want to get one of these ladders, they take up less space and can easily be stored in a closet meaning you don't have to go outside to grab your ladder from an outbuilding.
Or worse still standing on furniture that's not designed for such purposes.
Top Tips For Bedding Storage
If you are looking for better ways to store your extra bedding think about storing using linen storage bags to help keep it clean and ready to use.
If you are looking for temporary solutions why not try a pretty laundry basket as a way to keep everything together and looking neat?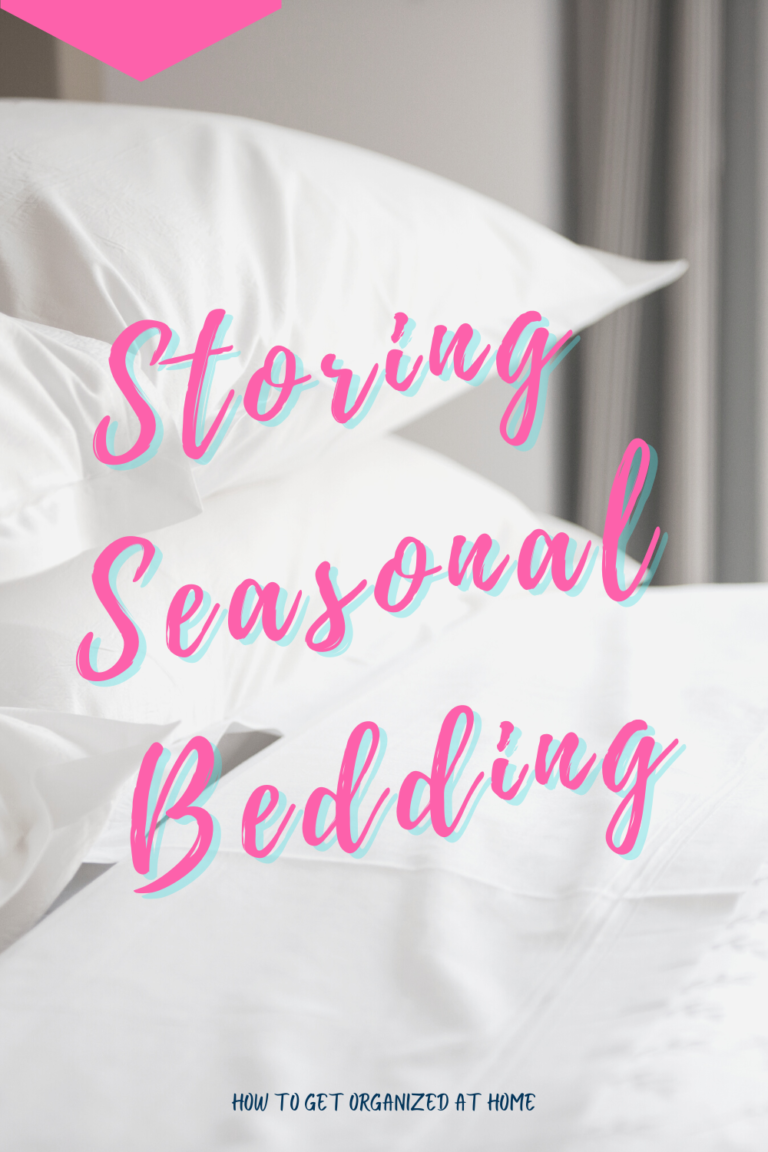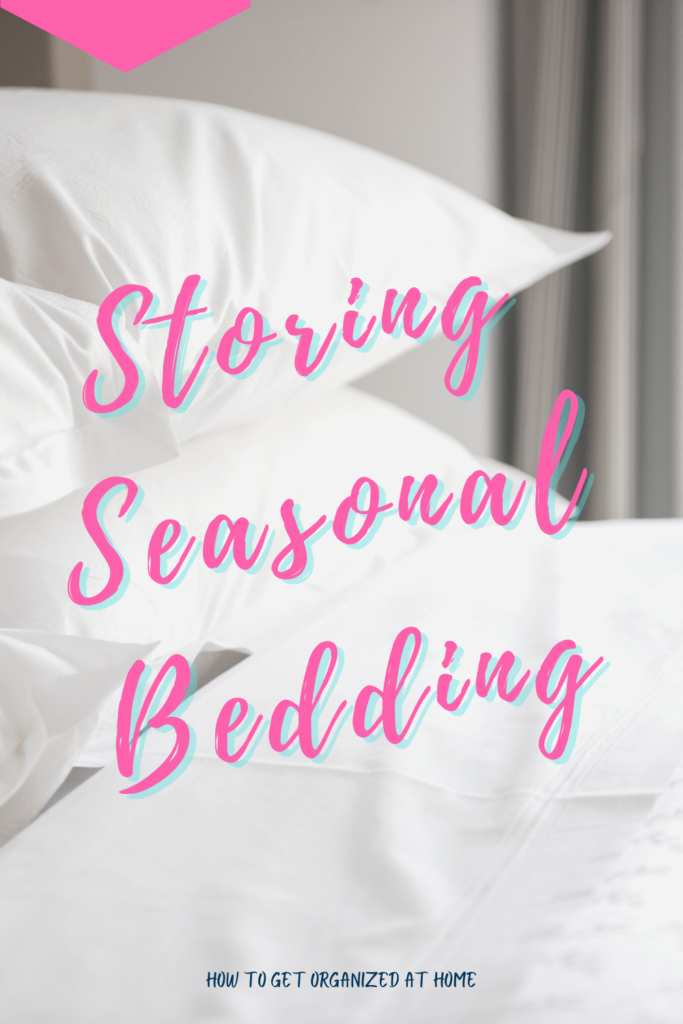 Remember to label everything, it makes it easier to locate the items you need.
When it comes to storing, make sure you have access to a proper ladder, don't stand on furniture to reach high storage spaces.
Other Related Articles Around Bedrooms
Let's face it there are always other areas that need help in our homes, check out these articles.