What's The Best Way To Get Rid Of Mold?
Mold is a type of fungus that grows in damp and humid places. It can cause health problems, such as allergies, respiratory issues, and skin irritation. Mold can also damage your home's structure and reduce its value.
Therefore, it's important to know the best way to get rid of mold and prevent it from coming back.
These mold removal tips will help you get the mold out of your home and help you to keep it that way.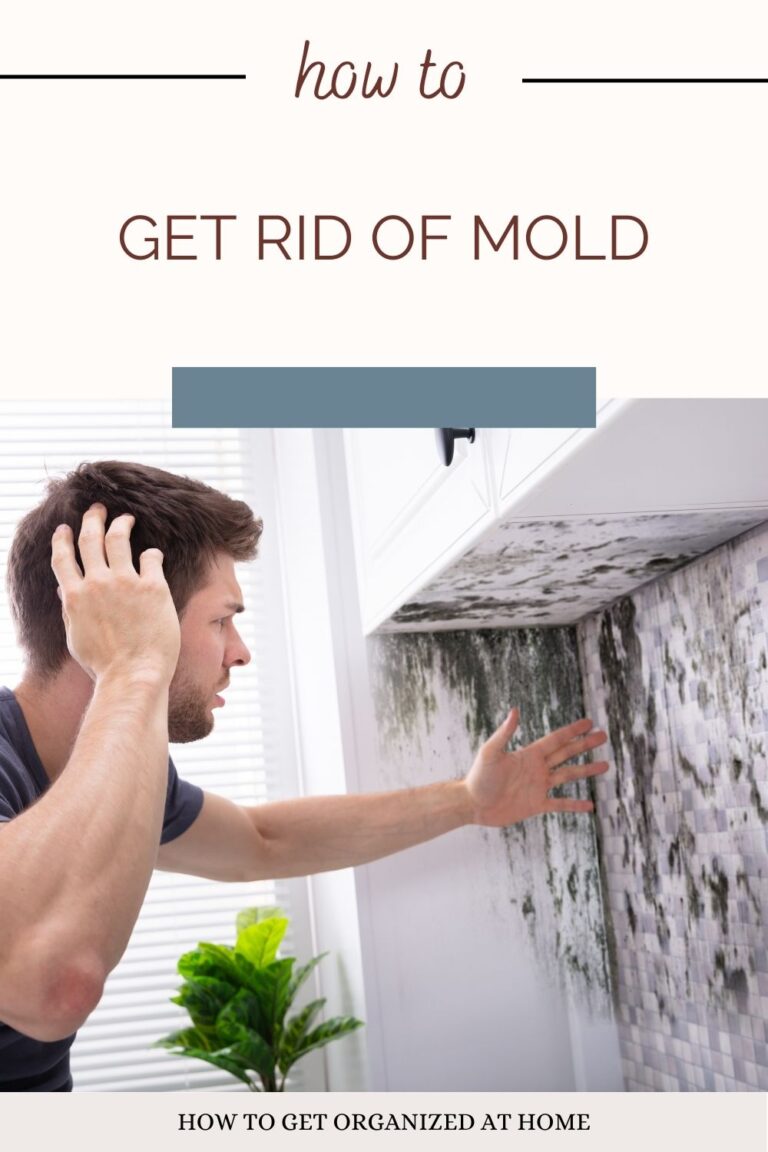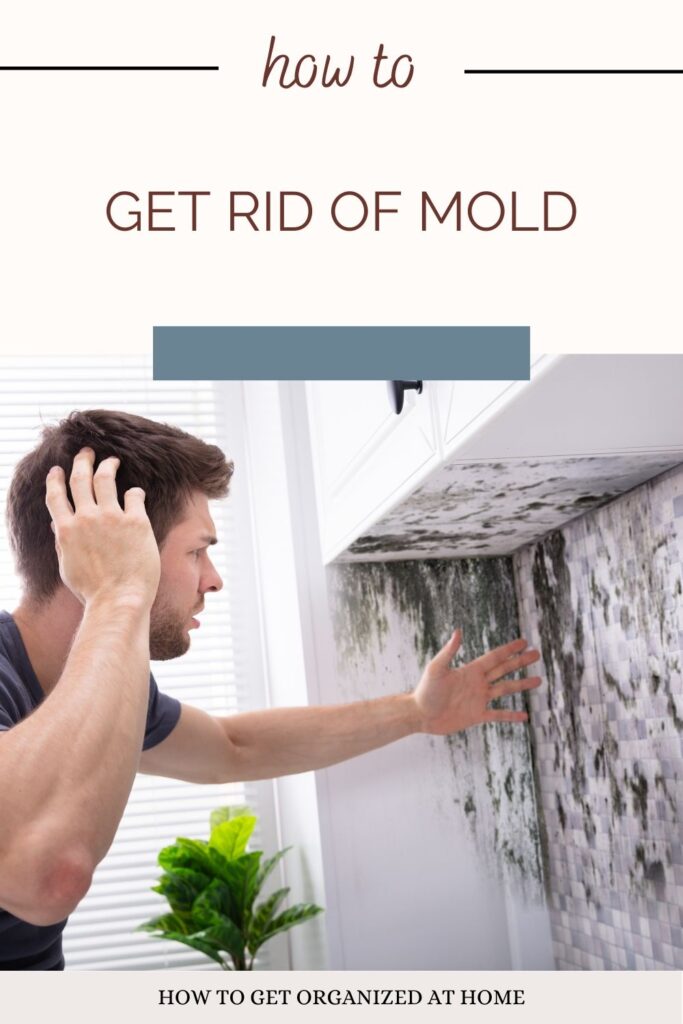 We don't want fungus growing in our homes, so learning the best ways to make sure it's gone for good is essential to our health and the health of our home.
How Does Mold Grow?
Mold thrives in damp and humid environments, such as bathrooms, kitchens, and basements.
Mold spores can be found everywhere, but they only grow into the mold when they land on a surface with the right conditions.
Mold can grow on any organic material, such as wood, paper, and fabric. It can also grow on inorganic materials, such as concrete and tile grout.
So, basically, this means that mold can grow on almost every surface which is why it's so easy to find the right spot to set up a new home.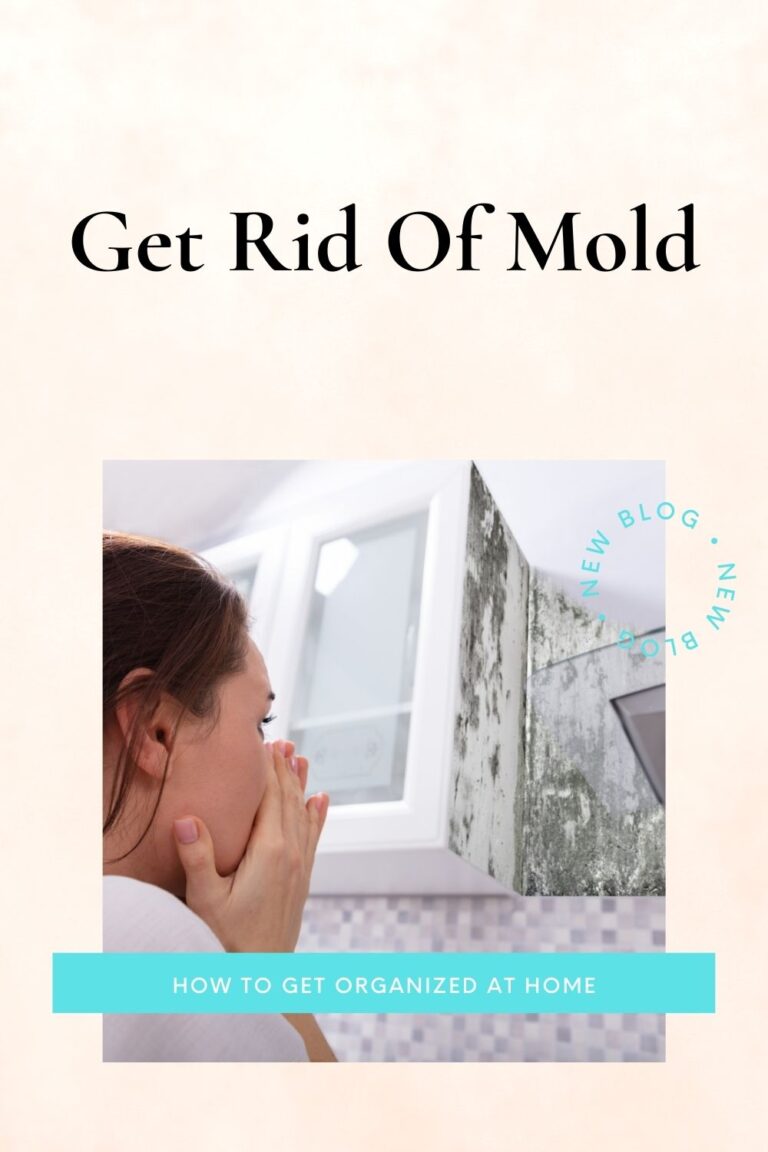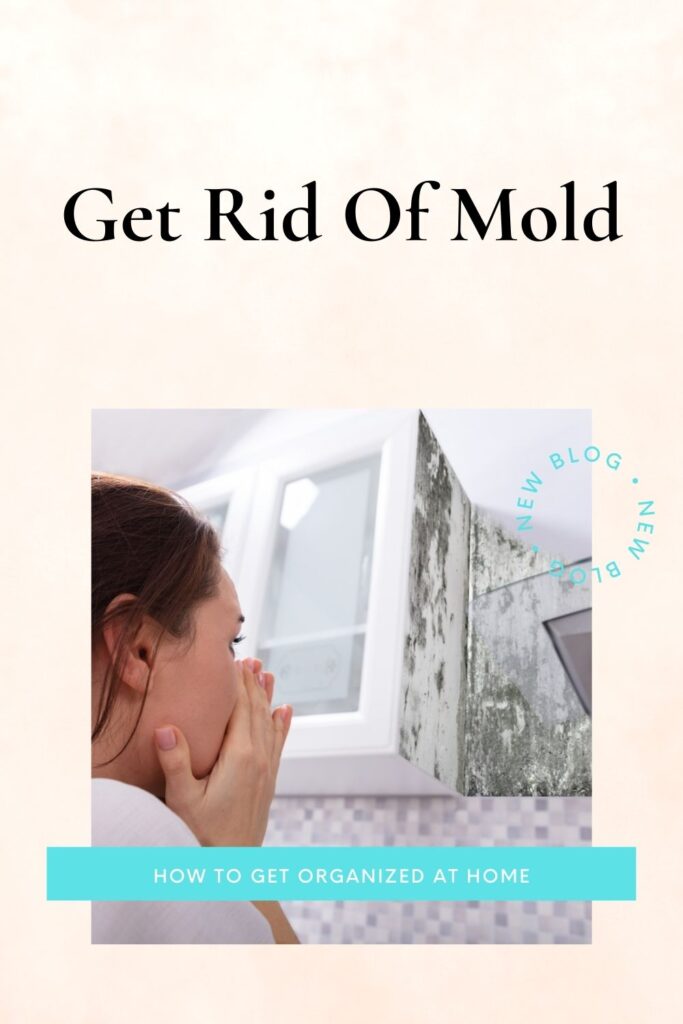 The moisture can come from leaks, flooding, or high humidity. Mold can start growing within 24 to 48 hours of a water event, so it's essential to address any moisture issues promptly.
Affiliate links are included for your convenience. (This means if you make a purchase after clicking a link I will earn a small commission which won't cost you a penny more!) Click here to read my full disclosure and privacy policy.
There is also a paid-for link in this article.
Resources You Might Need To Keep Mold At Bay
I thought I would put all the links in one spot so you don't have to keep looking for the different items I suggest for your mold removal and keeping it at bay products.
Identify The Source Of The Problem
Before you start removing mold, you need to identify the source of the problem.
Mold grows in damp and humid areas, so you need to find the source of moisture.
Check for leaks in your plumbing, roof, or foundation. You can visit www.mightydogroofing.com/lenexa-ks if you need assistance with your roofing problems.
Make sure your home is properly ventilated, especially in areas like the bathroom and kitchen.
If you notice condensation on windows or walls, address the issue promptly.
Once you have identified the source of moisture, you can begin the process of removing mold and dealing with the reason why mold appeared.
Use A Mold Remover
There are many mold removers on the market, but not all of them are effective. Look for a mold remover that contains hydrogen peroxide as this will actually kill the mold.
I prefer to use essential oils to kill mold, I use a solution of water and tea tree oil on any mold spots.
If you use a purchased product, follow the instructions on the back of the packaging to ensure you are using the product how it's meant to be used.
As with any mold cleaning, take care of your health and wear protective gloves and a face mask.
Don't scrub any mold areas as this can release mold spores into the air.
Repeat this process until all the mold is gone.
However, if the mold has spread to a large area or is difficult to remove, it may be better to call a professional mold removal service.
Prevent Mold from Coming Back
Once you have removed the mold, it's important to prevent it from coming back.
Keep your home dry and well-ventilated.
Use a dehumidifier in damp areas like the basement or if you are drying laundry inside.
You must fix any leaks in your plumbing, roof, or the foundations of your home.
Clean and dry any areas that get wet, such as shower curtains, bathroom tiles, and windows. Remember it doesn't take long for mold to find its new home, so it's important to ensure your home is dry.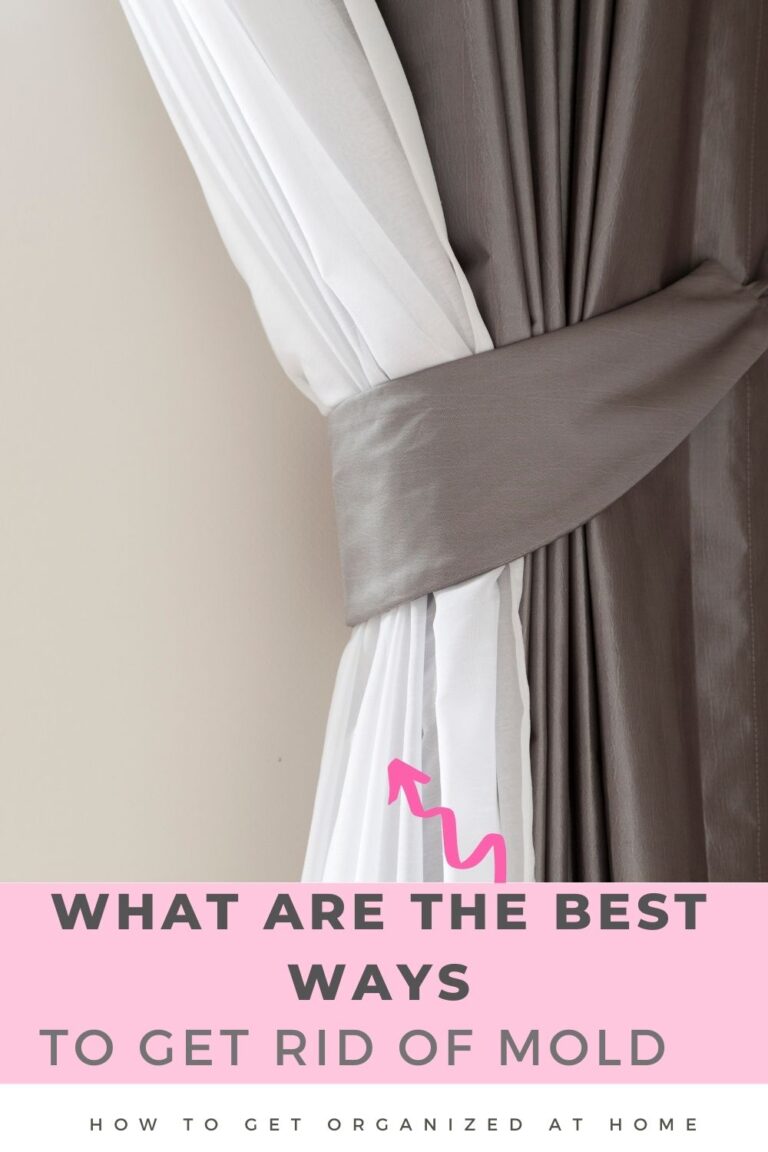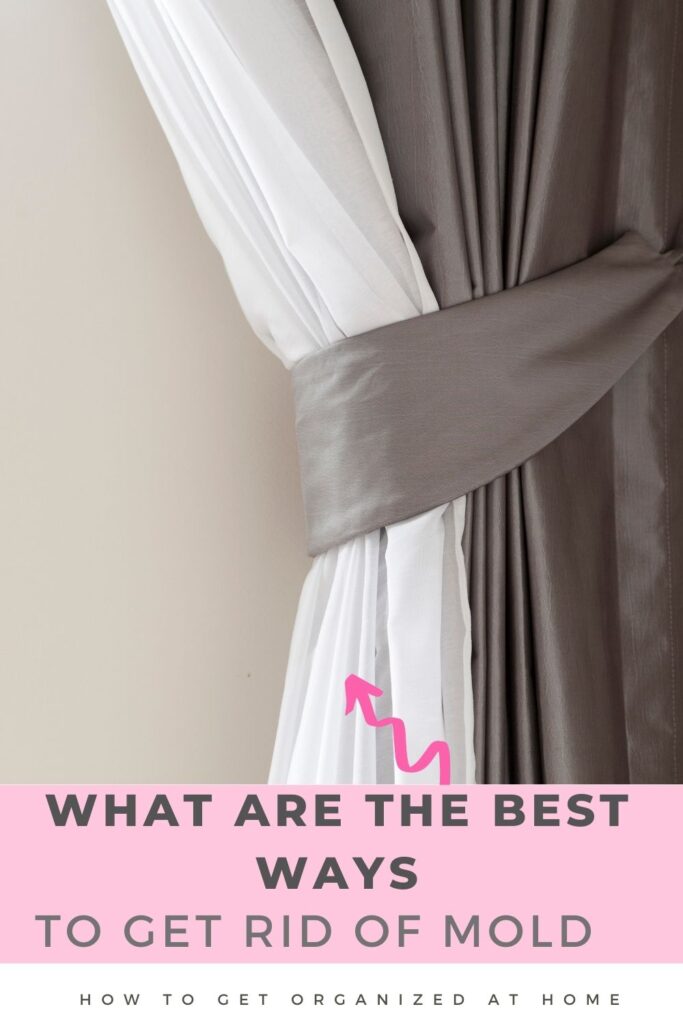 When decorating your home it's a good idea to use mold-resistant paint in areas that are prone to mold growth, such as the bathroom and kitchen.
Preventing Mold From Coming Back
Mold spores are everywhere, and they are floating around in your home or have landed on surfaces waiting for the right moment and conditions to grow.
So, there are a few things that we can do around our homes that can help reduce these spores in our homes.
If you vacuum your home regularly you are picking up any spores that might have landed on the floor and by using a vacuum with a Hepa filter you won't need to worry about these spores coming out of the vacuum again.
Cleaning the different surfaces in your home can help you keep on top of the mold spores that have landed there.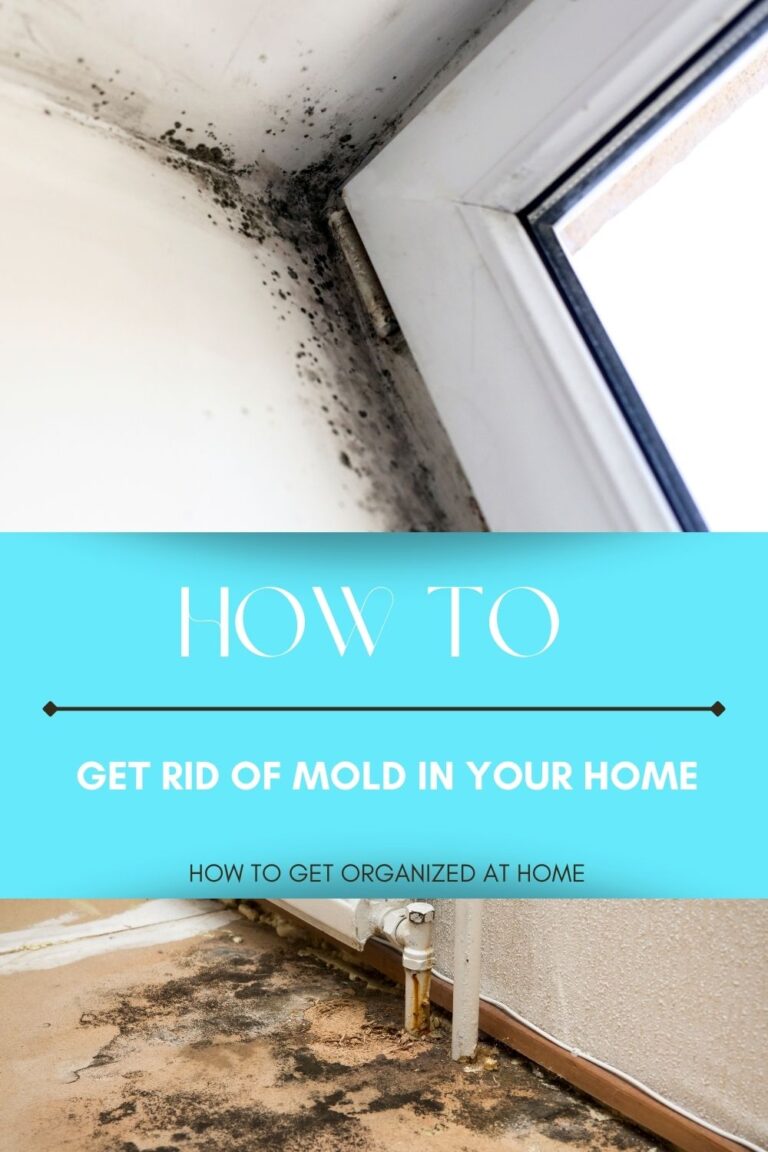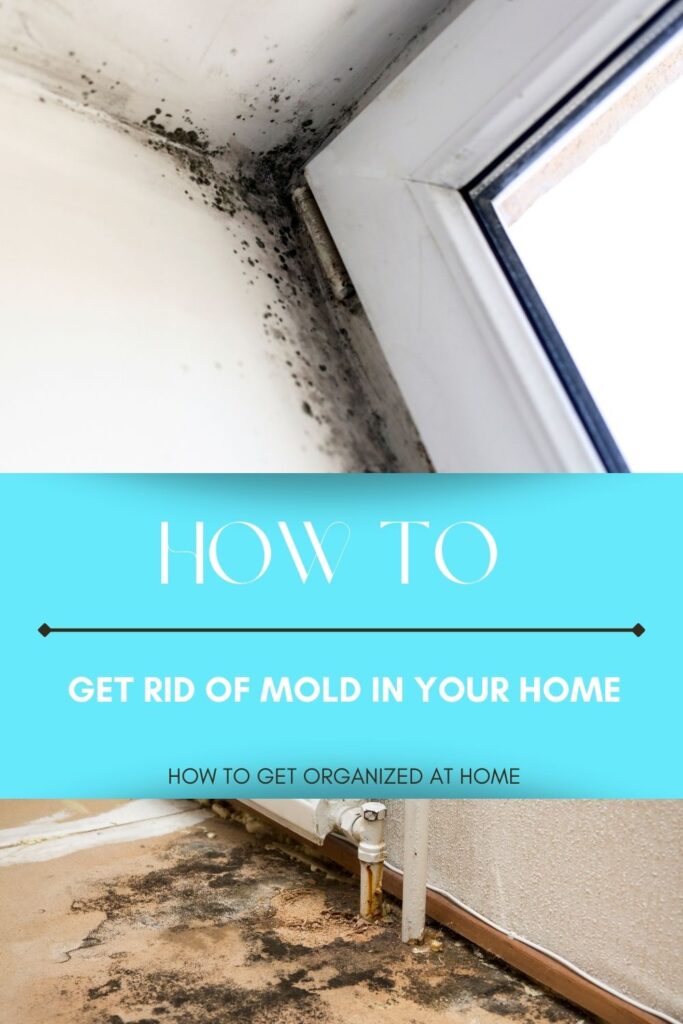 Regularly clean your home's air ducts and change air filters.
These simple steps can go a long way in preventing mold from returning.
Why You Need To Remove Mold From Our Homes
Mold is a common problem that can cause health problems and damage to your home.
The best way to get rid of mold is to identify the source of moisture, use a mold remover, and prevent mold from coming back.
If you have a large mold problem or are unsure how to remove it, it's best to consult a professional.
By taking the necessary steps to remove and prevent mold, you can ensure a healthy and safe home for you and your family.
Protecting your home from moisture and humidity is the key to preventing mold growth.
A little prevention can save you time, money, and hassle in the long run.
So be proactive about mold prevention and keep your home clean, dry, and healthy.
More Resources To Help You Tackle Mold In Your Home
When it comes to mold, it can live in different areas of our homes, let's take a look at some more resources that you can use to reduce the risk of mold setting up their new home in yours.