15 Of The Best Garage Organization Systems
Are you fed up with the mess in your garage? Does your car even fit in the garage anymore? Is it difficult to find anything that you want? What you need is a complete overhaul of your garage and to get it sorted once and for all. To help you I've compiled a list of some of the best garage organization systems on the market.
These organization systems will show you what products you need to organize your garage and take it from messy and disorganized to a place where you have space to put the things you want away in their own home.
Finally get control of your garage and get everything sorted, you will be so thankful you did this, and it will help you get rid of some clutter along the way.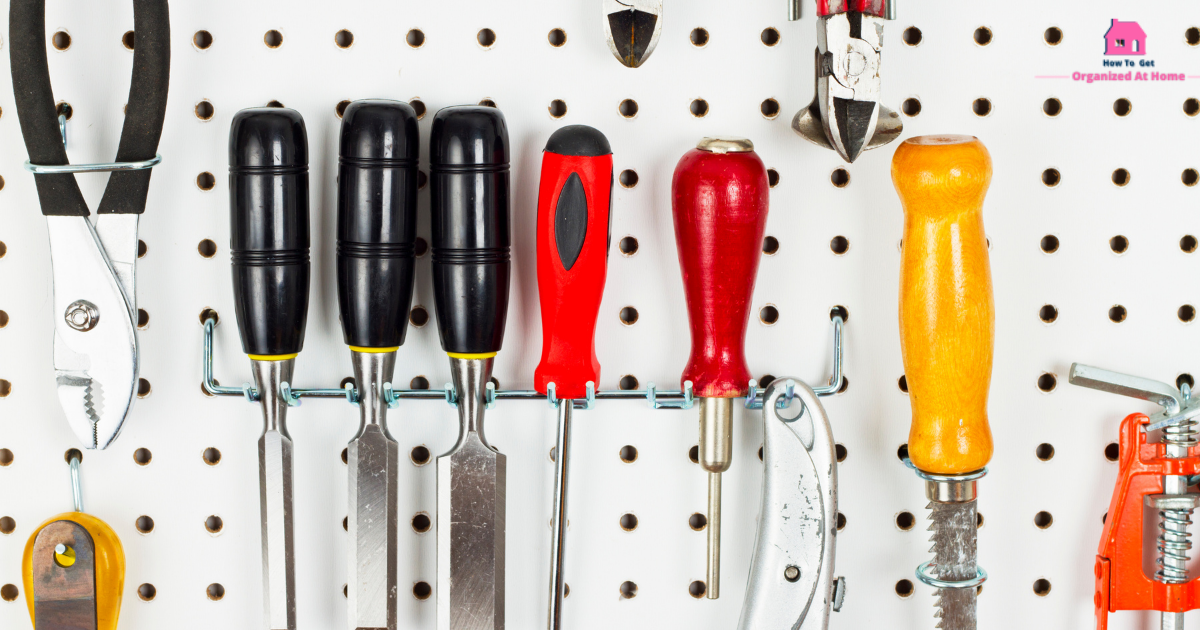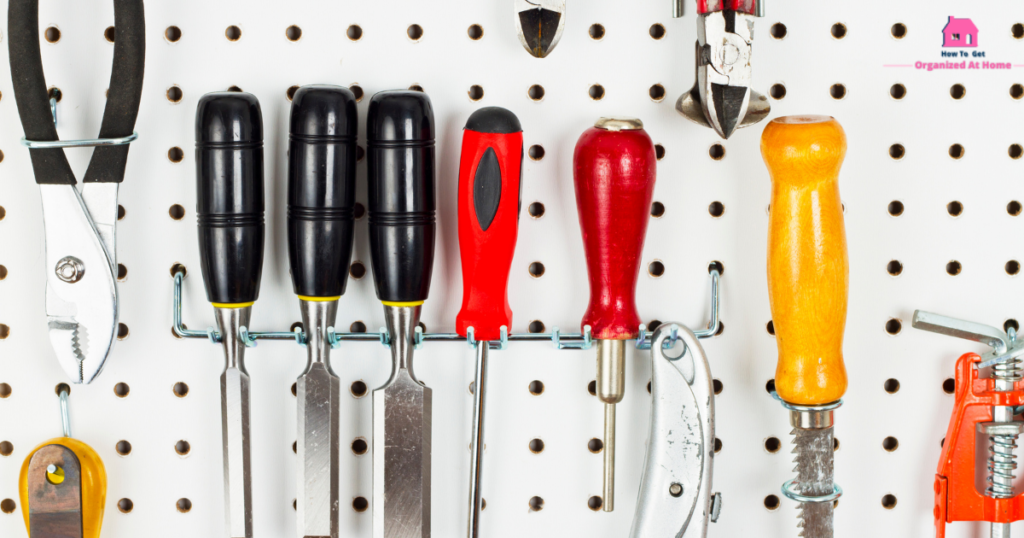 Garage Organization Solutions
I think before we jump into looking more in-depth at the products it's a good idea to think about the different types of garage organizing systems that there are on the market and what the benefits they have.
If you are planning to use your garage to store a car or two, then you need to ensure that there is adequate room for the car and for the doors to be opened, without causing damage when getting in and out of the vehicle.
This means for storage; you need to look at the available space that you have left in which to organize everything you want stored in the garage.
Often, you are just left with walls, ceiling and the garage door itself.
Working Out Your Garage Storage Budget
Don't forget that you need to work out what you can afford to spend on your garage makeover.
It's easy to get carried away with getting the right look, but if it's outside your budget this isn't going to make your life easier, in fact, it will probably make it harder, especially if you go into debt to buy your garage organizing equipment.
Come up with a budget that you can comfortably afford and stick to it. You might have to shop around to get your garage organization products and it might not look perfect, but breaking your budget is just going to make your life a lot more difficult.
That isn't what you need at any point in your life.
Related Article How To Organize Your Garage On A Tight Budget
Take The Time Now And Plan Your Garage
You should never tackle a project without some sort of plan.
This is true for your garage organization too.
Use these organization tips to sort out your garage.
Taking an inventory of what you want to store in the garage is important, you don't want to buy storage for things you don't need and don't want. So, take the time to think about the items you want in your garage and how you want to access them, this will help to work out the style of your garage..
You need to look at what specialist storage you might need. For example if you store gardening tools in your garage you need to think how you will store these items as they can be bulky and awkward. Or perhaps you have dangerous items that need to be kept in a secure cabinet. Take all of these ideas and think about what you need, it's not about having the perfect Instagram worthy garage if it doesn't work for you and your family.
By planning what you need will reduce the stress, I know it's going to be tough actually tackling the task but it will be so worth it in the end.
Before you start organizing remember to go through eveything and remove the items you no longer want or need.
Related Article: 7 Daily Habits Of Highly Successful People
The 15 Best Garage Storage Systems To Finally Make Your Garage Organized
Affiliate links are included for your convenience. (Which means if you make a purchase after clicking a link I will earn a small commission which won't cost you a penny more!) Click here to read my full disclosure and privacy policy.
This is purchased through Amazon so you don't get to see it before you buy, unless you know someone who has already purchased the system.
There are 3 wall cabinets, 1 two door large unit, 1 rolling cupboard, 2 multi use lockers and the worktop. You can choose between stainless steel or bamboo for your worktop.
It's made for heavy duty usage and comes in either grey or deep red.
There's a limited lifetime warranty and the reviews give it a solid 4.7 stars which is good,
It's made from metal frame with MDF boards; it's a shelving unit.
The shelves are adjustable and there are rubber feet that you put on to protect the floor.
To make the product taller you have to put two uprights together.
You can have a lower but longer shelving unit if you go half height.
Reading the reviews of this product there are complete differences in opinion as to the quality of the product, but most people think it's fit for purpose.
The shelving units don't fit together, so you would have four separate shelving units, each could be in a separate place or sat next to each other.
I would want to fix these to the wall, especially if I went to units high. It doesn't tell you in the product description if this is possible though.
Alternatively, this is a more expensive option and gets much better reviews and a total of 4.5 stars.
The weight limit per shelf is lower than the above option and comes in at 264lbs.
It is also made with metal supports and MDF shelving.
Related Article: How To Get Your Garage Organized
Bikes are a pain when it comes to storing them! They are not easy to keep out of the way and to keep them tidy at the same time.
This wall hanging mount has the best reviews and can hold up to 5 bikes, it can get a bit tight and the suggestion is to hang one front and then the second from the back of the bike allowing for handlebars to not get caught together.
This system can hold up to 200lbs of bikes which is a lot. The hooks have locking pins that ensure the bikes won't move or fall off the rack.
You do need to secure the bracket to the wall, and this will require drilling and placing of the bolts to hold the bracket in place.
If you are concerned about scuff marks on your walls you might need to consider some sort of protection on the wall where the tyres will sit.
Like this garage wall protector.
Pin This: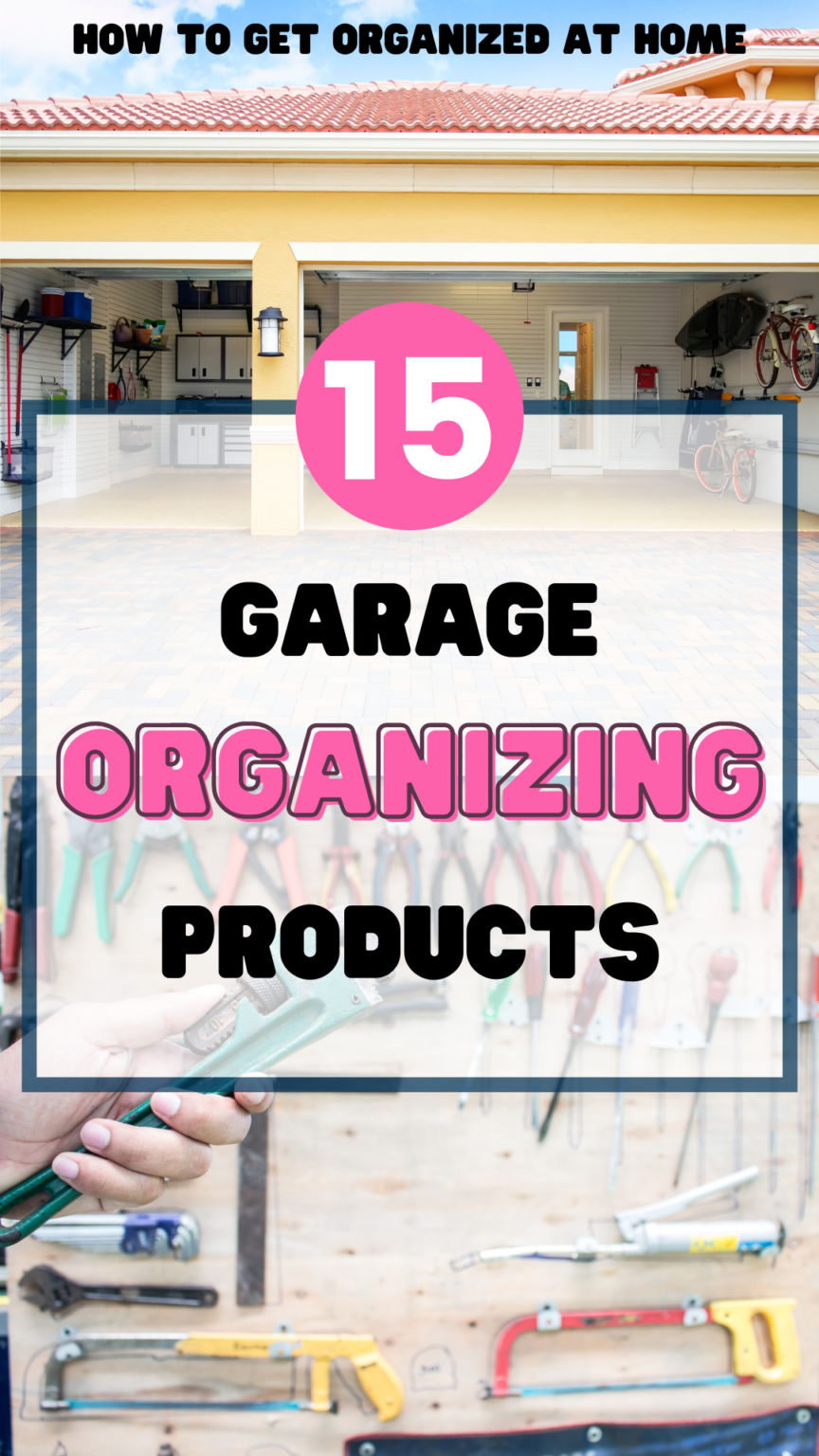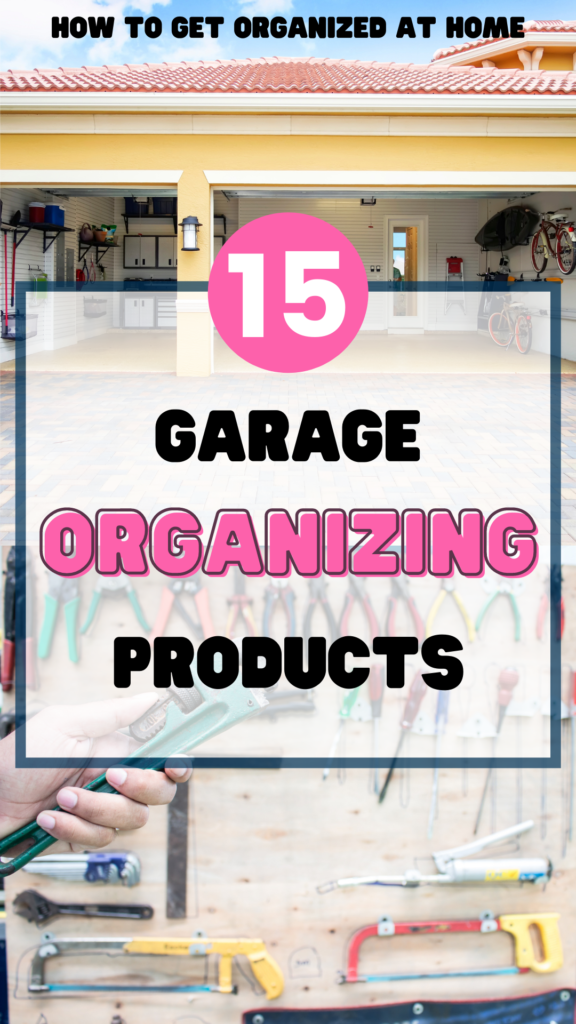 Having a dedicated space for garden tools will help to keep a tidy garage and having them off the floor and in one place is important, it allows the floor to be swept and for nothing to hide in the jumble of products.
This storage tool rack is made from metal and needs attaching to a wall, this will require some drilling, but once it's up it's not going to move and it can hold up to 200lbs in tools!
It comes with 6 storage hooks to hang your tools from and these are held in place with locking pins so that you know they aren't going to randomly fall off the wall.
The product weighs just over 10lbs, there is no information for warranty of the product though.
This product has the best reviews and is the one I would pick.
If you are looking for something that is cheaper, then attaching your own hooks to the wall might be something to consider.
Not only can you space these out depending on the available space but you could space them to hold more bulky items that won't store on a traditional tool rack. I was thinking of a lawn mower with two hooks to take the weight.
But you will need to attach these to the wall securely and this will require a drill and a screwdriver and heavy-duty fixings.
This is certainly an option to consider when planning what you need to store and where things can go.
When it comes to garage storage there is nothing more aesthetically pleasing than everything organized and having their own dedicated home.
Storage bins for me look cute but also practical, especially in a garage.
I found that self standing storage box options in limited supply and this is the only one that I found.
It's got 3.5 stars and the reviews find the instructions laughable.
I found these wall mounted storage bins to have better reviews and more people actually liking the quality of them.
If you prefer freestanding make sure you look at all your options.
Don't forget the space above your head when it comes to garage organization!
You can get some amazing pieces to store just about anything, but I really like the look of this over-head storage system.
It looks solid and you can adjust the height of the drop down which means you can store bigger items if you have the height in your garage.
You will need to ensure that you install it correctly as you don't want it to fall down when you start to put items on the rack for storing.
If you are like my husband, you will probably have multiple power tools, the trouble is storing them so they are easy to access and can store multiple tools on one system.
There are a number of these available and I think value for money this is adequate for the task it's required for.
If you want to build your own custom bench and shelving, then these workbench legs and shelf supports are perfect.
It doesn't come with the wood, it's just the legs to support the bench. This does give you the flexibility to create something that is custom to your needs.
It also means that you can pick the material you want for the worktop, metal or wood are your most common choices.
A wooden peg board in a garage would not be strong enough to hold tools and equipment but this steel peg board is going to make a perfect addition to any garage organization system.
The best thing about a pegboard is having the ability to adapt it to how you want it to work and not fitting in with a system that might not meet your needs perfectly.
The edge of the metal is sharp so care to protect your hands is a must.
If you have ever thought about a simple shelving system that allows you to choose how many shelves and the distance they are apart, then you need this type of storage.
You need to secure the shelving support directly onto the wall, this is metal and often comes in different colours. Then you use specific shelving supports that clip into this back support before attaching the shelves of your choice.
You buy these separately and this allows you to have complete control of the design.
This system has been around for a long time and is a classic look and style.
This 4 shelf storage cabinet is one of the cheaper products and if you read the reviews it's a good idea to check that the item is in one piece before you take it home. It seems a lot of people have purchased the item and it's been damaged before taking it out of the box.
Let's take a look at the specifications of the item.
It is designed to take 25kg per shelf, another 15kg on the top of the cupboard and 20kg on bottom. It comes with a 5-year guarantee, this is good if there is any damage when purchased you should be able to get replacement parts easily. The handles are aluminium, and this gives you some potential for security so you can lock it.
If you want to fix it to the wall these are sold separately, in my opinion this should come as standard in the fixings as it can hold a lot of weight and could be deadly if it toppled over.
I think the disadvantages for this product is that it's plastic, these do tend to break and the amount of weight in which it can hold is going to be subject to how you feel the shelves hold up.
The advantages of this product is the price but you get what you pay for in this case.
However, this more expensive option is going to last a lot longer as it's made out of metal.
When it comes to organizing your garage you really should consider the lighting that's in there. Often garage lighting is very poor and really isn't good enough for the work that you might need to tackle.
I wanted to highlight this lighting system, it was brought to my attention by my husband, I think he might have been hinting at a present.
He will have to wait and see if it's something he gets but I will admit I think it's a great idea.
But what if you are looking for even more help to get your garage organized? Check out this relatede article on using simple storage products to get an organized garage.
There are so many reasons as to why you might start a garage organizing project, one of those reasons could be seasonal, so here is my spring cleaning tips for your garage.
Bonus Items
I recently found some more garage organizing items and I thought I would include these as bonus items to the list!
How about a heavy duty shelving system designed for your garage?
Adjustable wall shelving that makes getting things of the floor so much easier!
An alternative bike rack to ensure your bikes stay out of the way when they are not being used.
Let's Recap…
Before you start buying items, create a plan of the space that you have and what you need to store. The simpler the plan the easier it will be.
Come up with a budget on what you are comfortable spending on organizing your garage and search for as many organizing hacks as you need for your space.
Shop around and look at different options before you make your purchases. Look for products that show the ease of assembly on the instructions before you buy.
Have plenty of time to organize and get your garage looking amazing.
Comment and tell me what organizing products you have purchased for your garage.
Related Article: Simple And Easy Garage Organization Ideas You Will Love