7 Daily Habits of Highly Successful People
We all strive for certain things in life. Whether it's more money in the bank, a satisfying career, or knowing you've done the best possible job you can as a parent, there are things you're looking to excel at in life.
Successful people share many of the same traits – and nothing involving any specific degree of intelligence or upbringing, either. The common factor? They're skills and habits that anyone can learn with patience and a little bit of effort.
And as you'll also see, these seven principles can translate to nearly any facet of life. Interested? Read on.
This guest post is brought to you by Susana Bradford from Wisegeek.com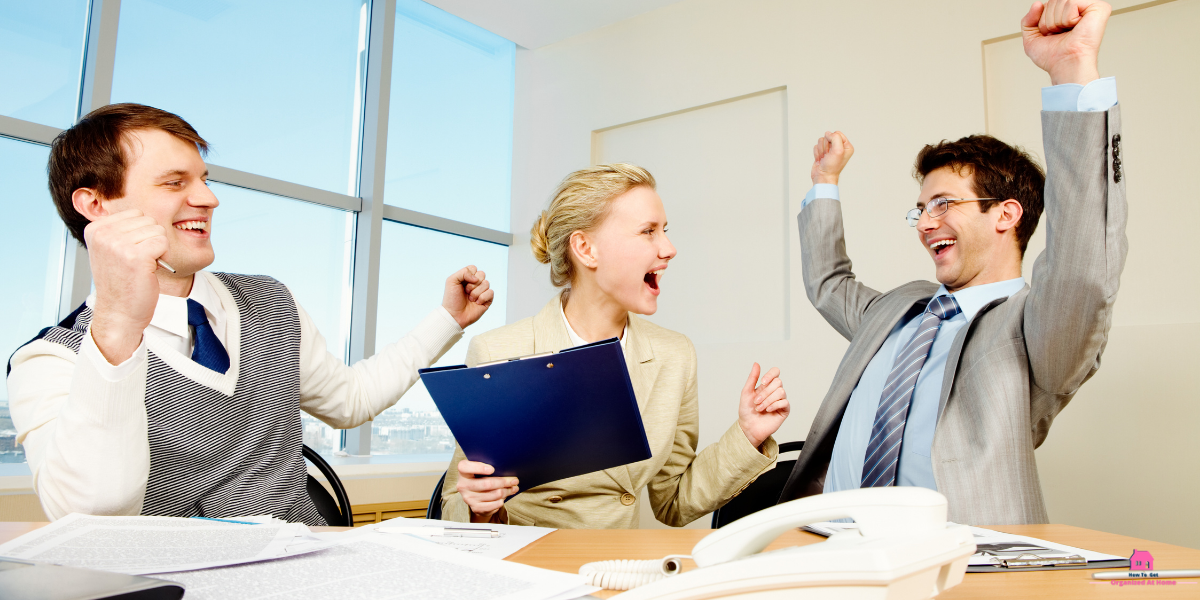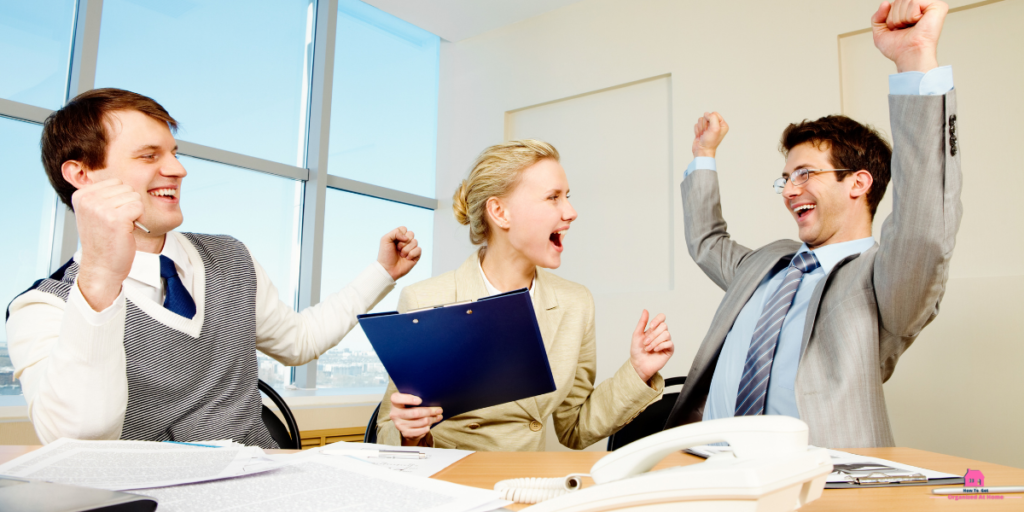 Simple Habits of Successful People
People who excel create and maintain daily habits in their lives. These habits help clarify thinking, boost their cognitive functions with better nutrition, and so on.
Affiliate links are included for your convenience. (Which means if you make a purchase after clicking a link I will earn a small commission which won't cost you a penny more!) Click here to read my full disclosure and privacy policy.
Become an early riser

– Getting up early can give you a jolt of extra confidence. You'll also feel a sense of accomplishment by getting so far ahead of tasks so early in the day.
Become an avid reader

– Successful people read a lot. Reading gives you additional knowledge, and it exercises your brain. Like any muscle, the brain needs exercise, and reading is an easy way to get that exercise.

Try Kindle Unlimited , get your first month free.
Successful People are Highly Educated
Successful people understand that education is never finished. Career opportunities open. Technology changes. Just keeping up with developments and advances in your chosen career means a thirst for continuing education will be the foundation for success.
What if you're just starting out? If you're in high school and want to make your mark on the world, getting a solid education is the most guaranteed path to success. Maybe you have chosen your dream career but are worried you won't be able to afford the cost of a college education.
There are plenty of scholarships for high school students available. Some scholarships are based strictly on merit. Others are sports-based scholarships. And some even are no-essay opportunities. Consider your strengths as a student and apply for the scholarships that best fit you. Or if you've already graduated but are thinking about an advanced degree, many scholarships are still available to you.
Successful People are Organized
If you've ever struggled to find something in a messy environment, you understand the value of being organized. Not being organized also results in loss of time and disorganized thinking. In both instances, the disorganized person can't accomplish as much. Between the endless searching and the chaotic thinking, accomplishing anything becomes much harder. You're putting up needless roadblocks to success.
When getting your physical environment organized, you may want to start with an area you are not in every day. Rather than tackle your home office or bedroom first, try getting your garage organized. For many people, the garage becomes a dumping ground for things that don't fit in the main house.
By tackling an area you're not in as often, you may find it easier to get rid of things you don't use. Many organization experts suggest throwing anything away you haven't used in six months. While that may not be appealing to you, it is a good idea to sit down with loved ones and ask, "Do we really need this?"
Develop Home Management Skills
Successful people are efficient at management. Management does not have to entail managing a store, restaurant, or other business. Just as "success" can be defined differently for every individual, "management" can involve different areas of life.
Managing your home can be a valuable skill. When considering personal finance and regular maintenance of a home, home management skills become important. Consider your strengths and the strengths of others living in your home.
Some members of your household may be better at maintenance. Fixing or repairing household appliances, coordinating repair work done by professionals, or knowing what to look for in terms of home repair needs is a valuable skill.
Perhaps others in your house are better suited for this branch of home management. You may be better at managing the finances. By sitting down with every member of your household, you should be able to spread the home management workload among the permanent members of everyone living in the home.
Pin This: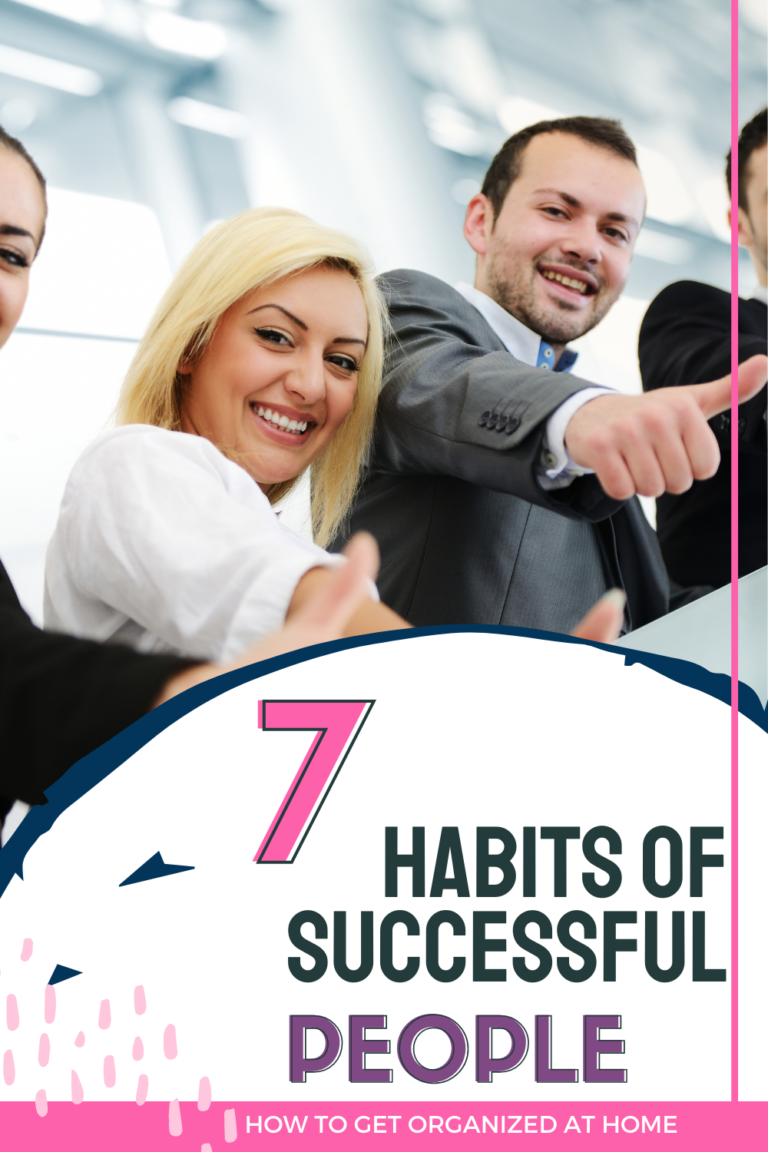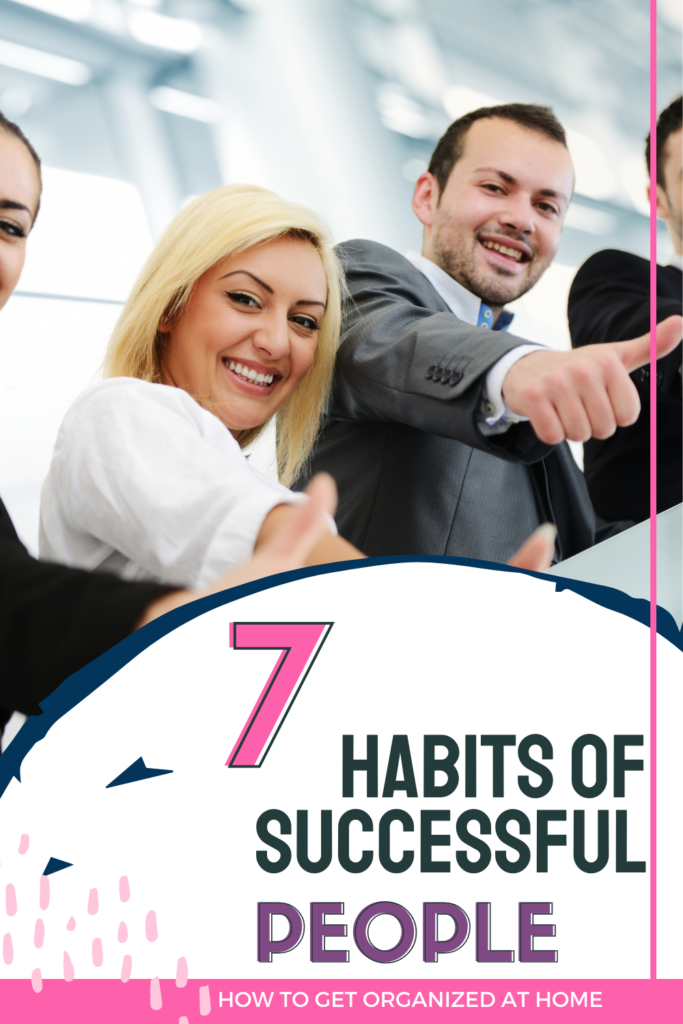 Smart Financial Habits of Successful People
Successful people approach their finances very carefully. While hundreds of articles have been written about financial success, three effective tips are:
Stay within your finances

– Successful people have an eye on the future and live in their financial lane to prevent hardship and added stress if a financial emergency rears its head.

Plan clear financial goals

– What do you want in life? What do you want your retirement to look like? Setting clear financial goals means you'll know what to do to make them a reality.

Save, save, save

– Successful people save money. Planning for the future, whether it's retirement or in case of an emergency, means you'll be less affected by unforeseen circumstances.
Check out Dave Ramsey, he knows what he's talking about when it comes to money.
Simple Time Management Tips
To many, time management seems like a difficult thing to achieve. When managing your time, the simplest system is often the best way to start. Start by getting yourself a simple note card and a pen.
Write down the six most important things you need to accomplish tomorrow. Just pick the six things that, once finished, will feel great. Limiting yourself to six items will help reduce feelings of being overwhelmed. Order them by the tasks you want to do the least. Then work your way down the list.
By getting the tasks you are dreading doing first, you relieve your stress earlier in the day. Your thinking will be clear because you won't have the pressure of unpleasant tasks hanging over your head. If you finish those six items, add more as needed.
This time management system, though deceptively simple, works wonders for people who have tried it. You will also easily be able to add this system to your favorite planner.
If you are looking for more information on how to plan, this is an amazing book to read on planning and getting things done.
Successful People Value Mentors and Tutors
Many people make the mistake of believing they must know or do everything themselves to be successful. If there is a gap in their knowledge, these people may try to hide it, downplay it, or ignore the knowledge gap entirely. Successful people, however, eagerly search out knowledge gaps.
If you struggle with a skill or knowledge of a subject, find someone who can help you and ask for help. When studying to become an accountant, for example, there may be areas of math you struggle with. By getting an online math tutor, you'll get past those struggles. The same is true for nearly any field of study.
Summing Up
Being successful is a choice. While opportunities may vary, successful people create more opportunities for themselves. By adopting these simple seven habits, you'll be in a better place mentally to take advantage of opportunities when they arise. None of the habits in this article are difficult or require any special skills.
Each is simply a shift in mindset – successful people achieve things because they decide to do so.
Susana is a conceptual copywriter with more than ten years of editorial experience. She is a frequent contributor on InfoBloom, where she specializes in education and parenting content. She loves to cook Italian food, and likes to play piano and make pottery in her free time.