Diamond Storage Containers For Diamond Painting
Diamond painting is quickly becoming a popular craft amongst creative people, allowing them to create beautiful art using tiny, colored diamonds.
To ensure that these diamonds remain organized and safe, it is essential to have the right storage containers.
In this blog post, we will discuss the importance of diamond storage containers for diamond painting and the many benefits of using them. These diamond storage solutions will help keep your hobby organized.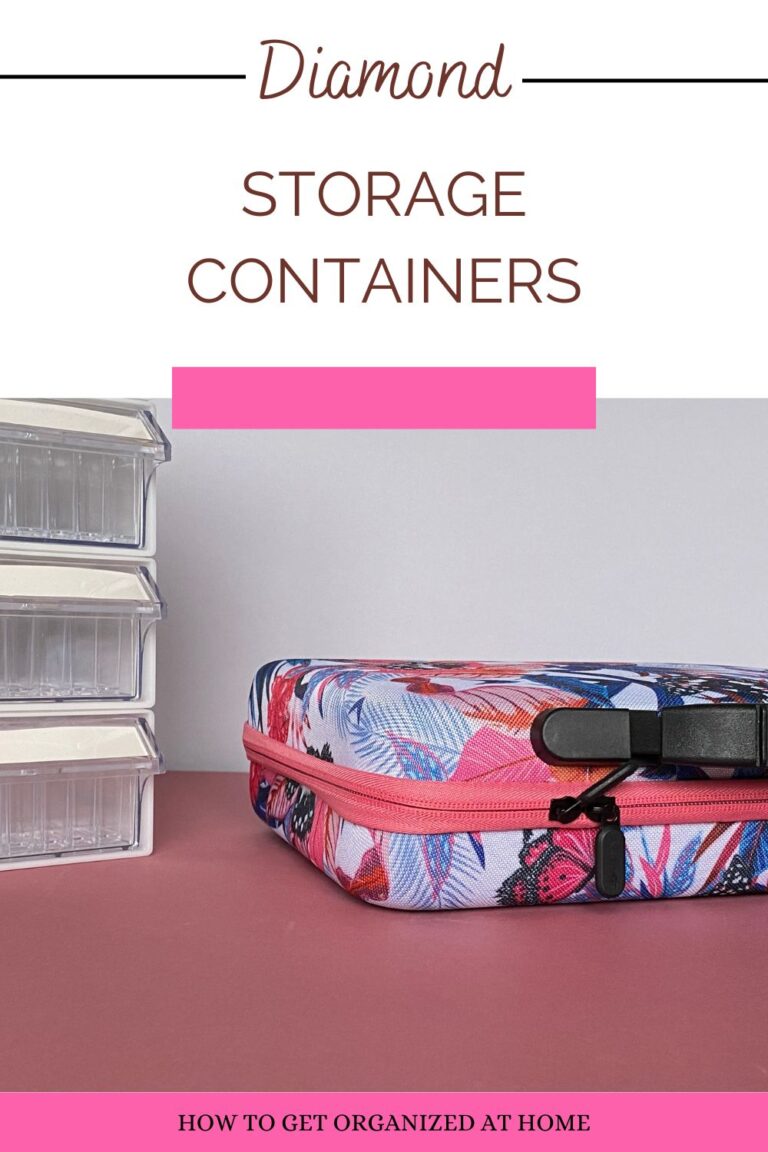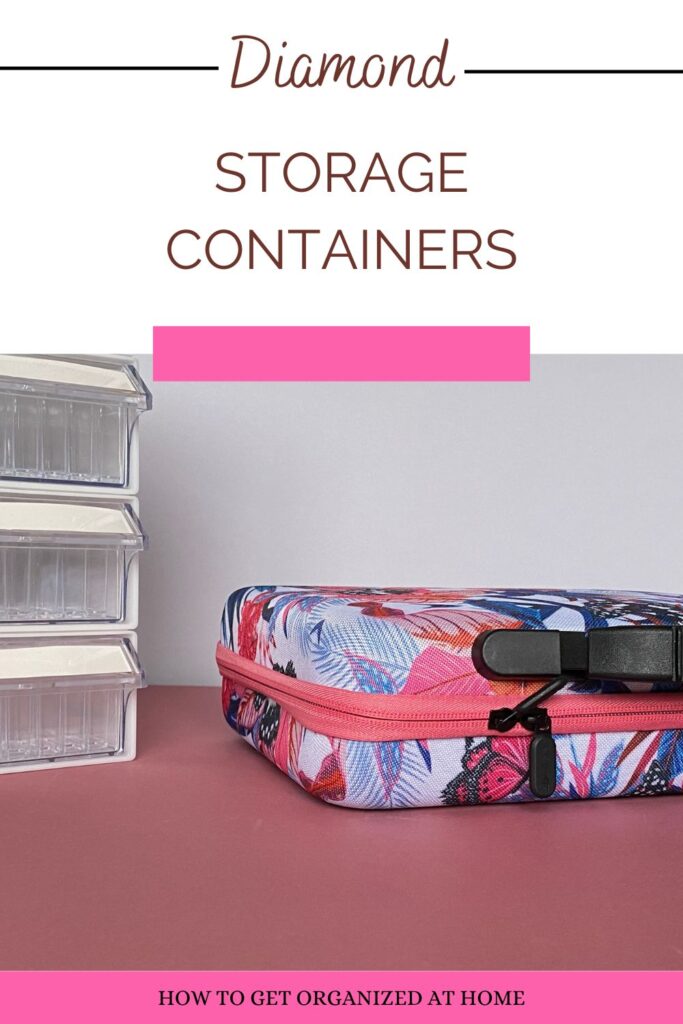 Not only will we be looking at the different storage containers but depending on how you diamond paint we will look at some different options that might help you in different ways.
It's also important to keep these diamonds away from children who might swallow them, so storing them properly could prevent dangers to young children too.
The Different Types of Containers To Store Plastic Diamonds
When it comes to diamond storage containers, there are many options to choose from.
Small individual containers can be used to store small, individual diamonds, while larger, multi-compartment boxes can be used to store larger quantities of diamonds.
Some containers even come with adjustable dividers and compartments to easily organize your diamonds and ensure that they stay secure.
Affiliate links are included for your convenience. (This means if you make a purchase after clicking a link I will earn a small commission which won't cost you a penny more!) Click here to read my full disclosure and privacy policy.
Let's look at two options from Artdot, who provided me with two free samples to try out.
The pink diamond storage case, suitable if you don't have a dedicated diamond painting area, you can pack away your diamonds and store them anywhere. This is also an option if you need to store these diamonds away from children.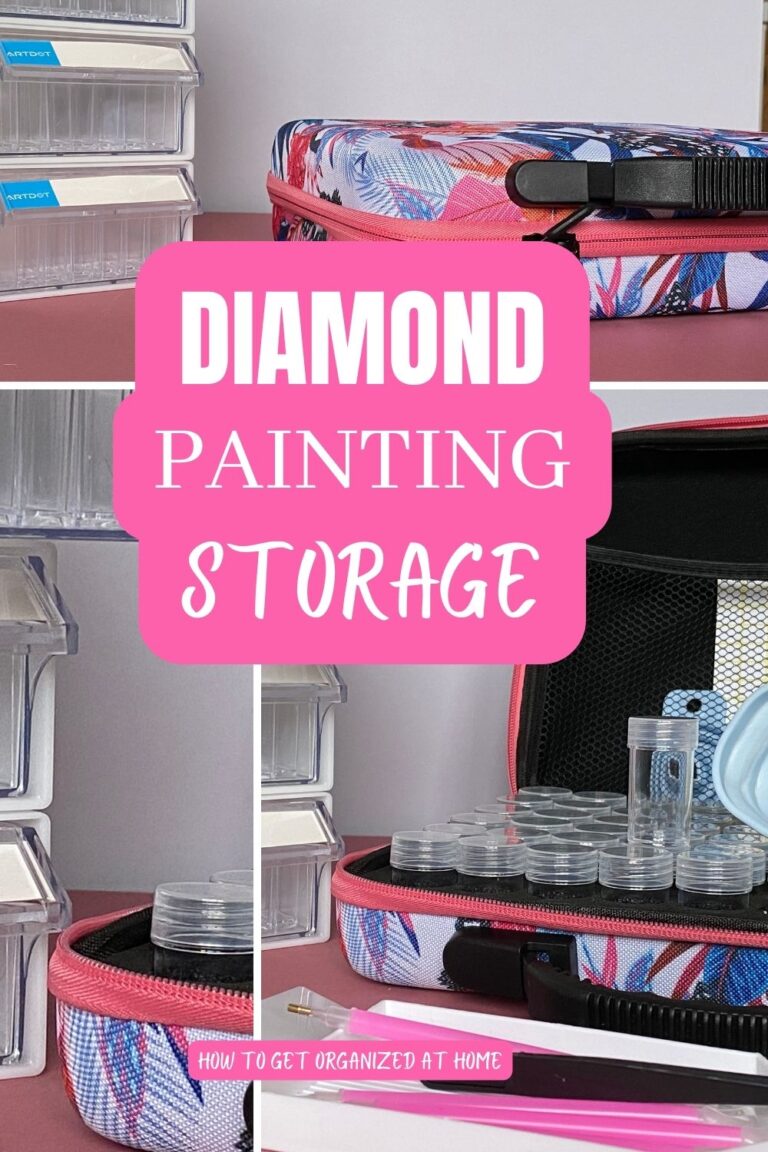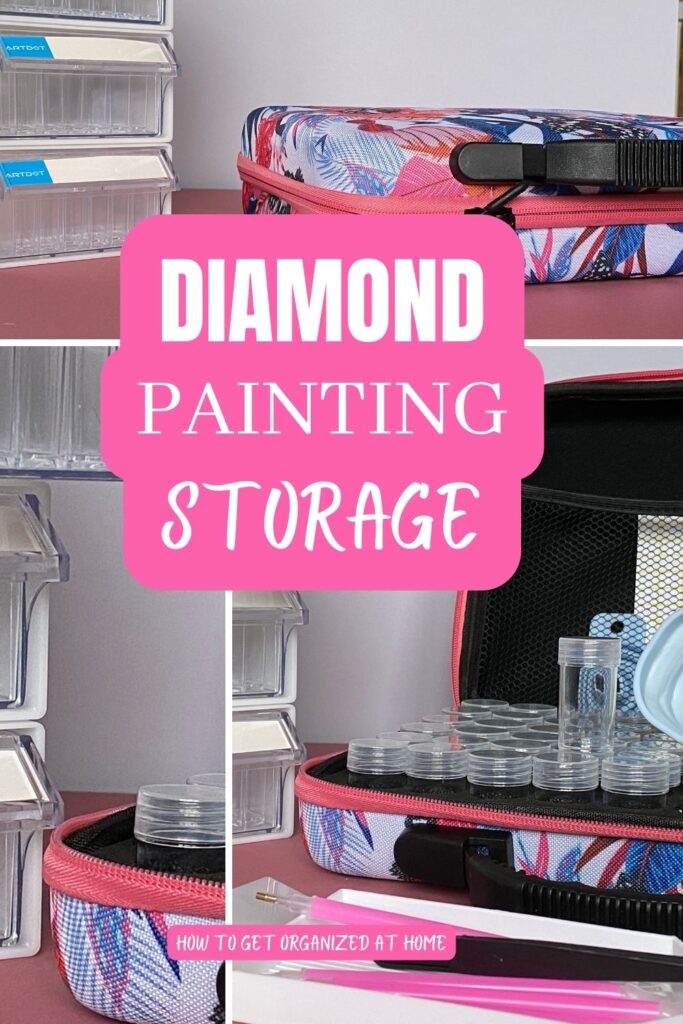 The other option I received is a work area storage system, you would need to leave them in a set place, and you can even mount them on the wall. The diamond painting stackable storage boxes are fantastic.
What is even more amazing is the fact these join together and you can expand the storage option as your collection of diamonds grows as you become more addicted to the hobby.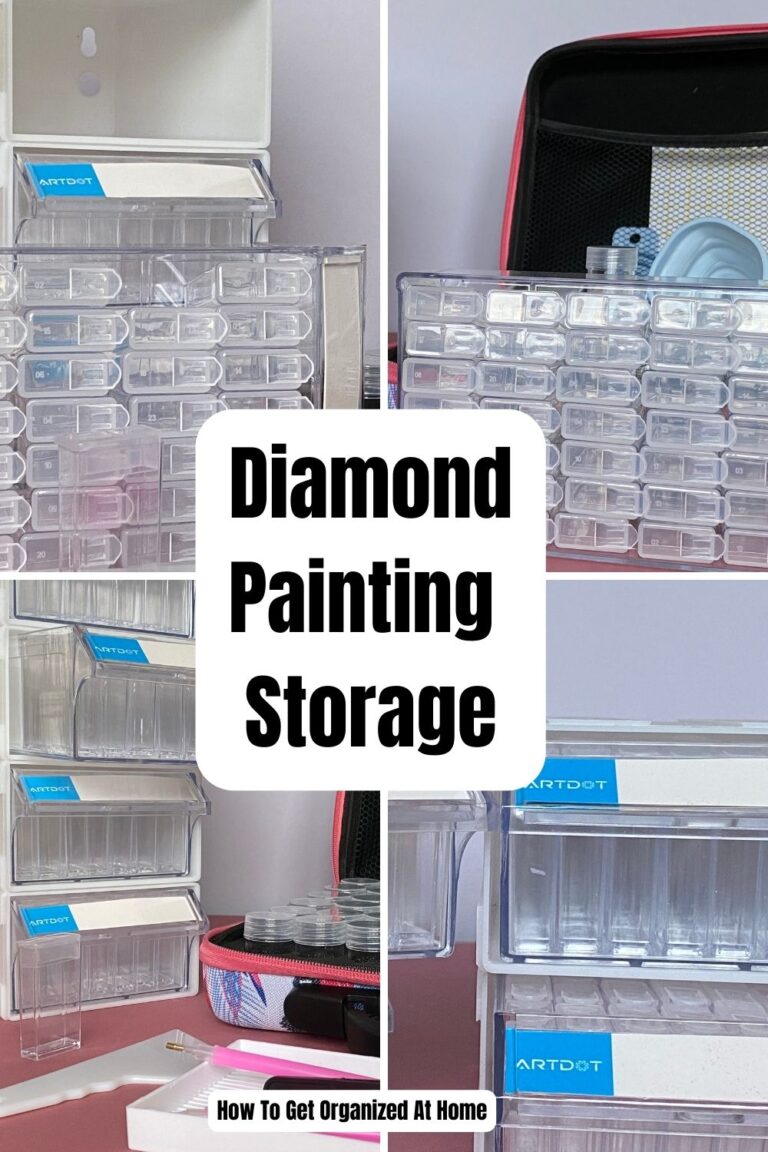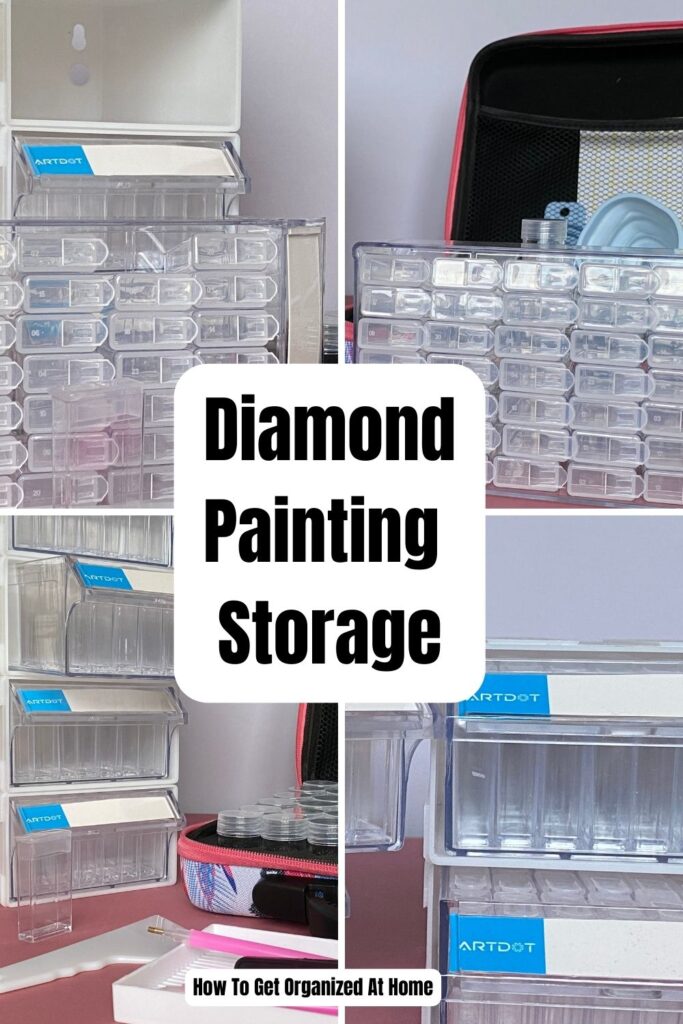 They have given me a code to get 10% off: SHARON
The Added Benefits of Using Containers For Diamond Storage
Having some sort of diamond storage container is essential for a few reasons. Firstly, it helps to keep your diamonds from getting mixed up or damaged.
Secondly, it can help to keep your work area neat and organized, allowing you to stay focused and creative throughout the process.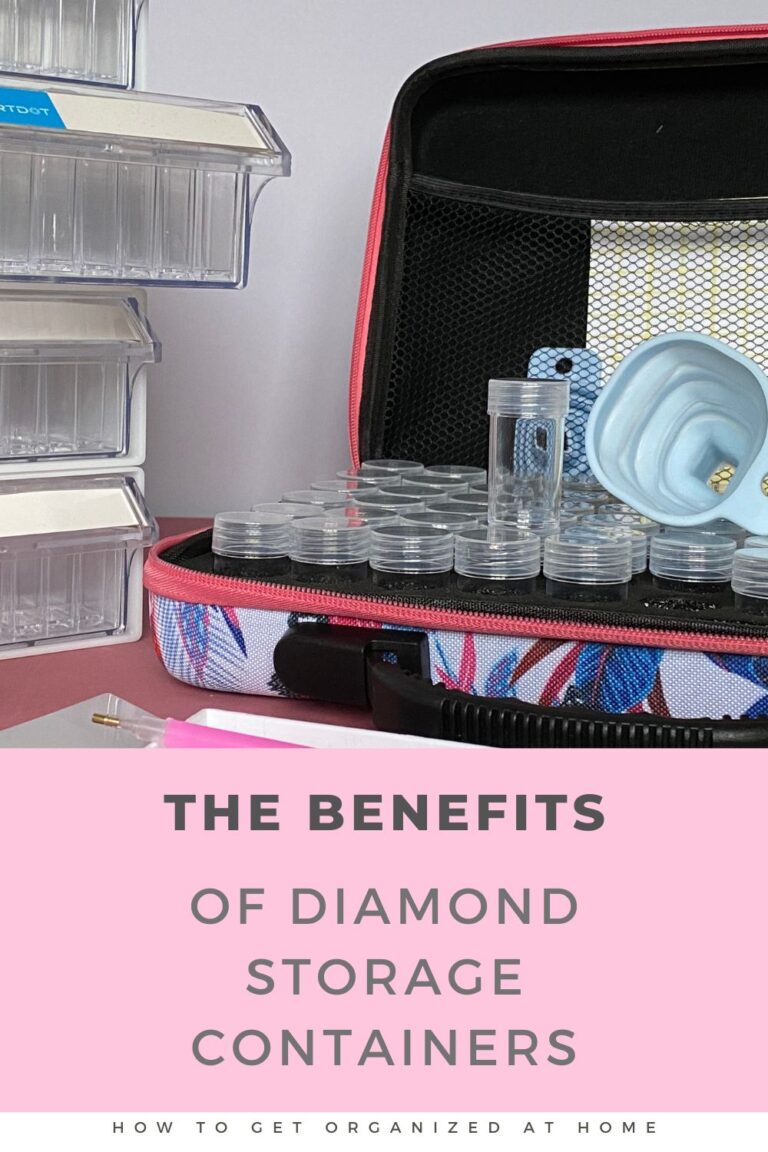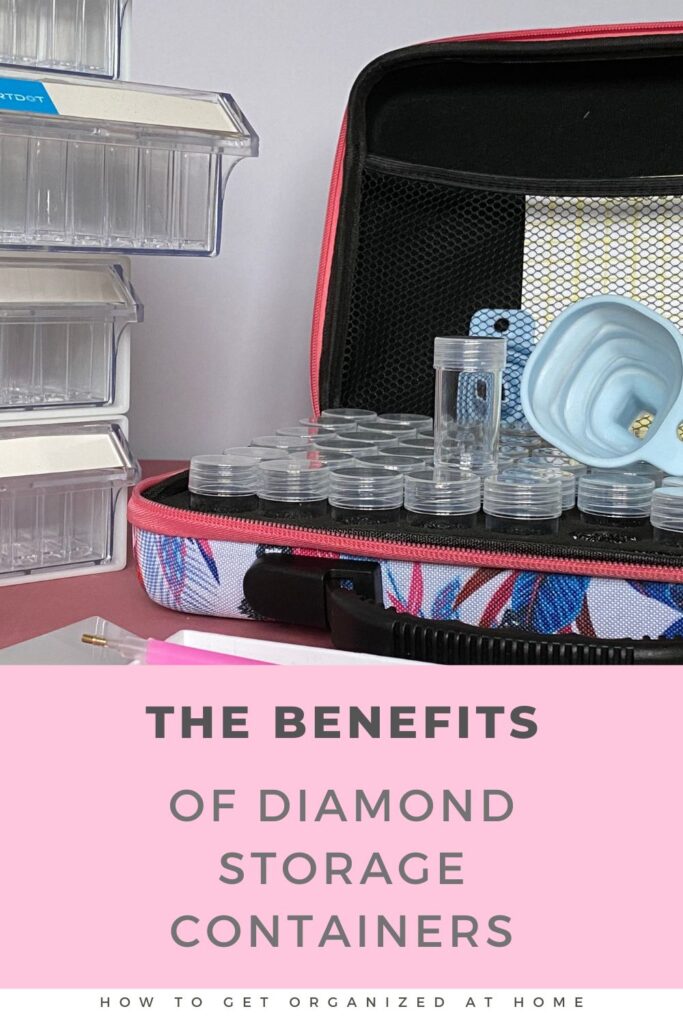 Lastly, using diamond storage containers is the best way to ensure that your diamonds stay safe and secure and that your diamond painting projects turn out perfect every time.
But most importantly they are ready to use when you are.
Other Diamond Painting Products
When it comes to diamond painting there are so many beautiful kits out there that come all ready to go.
But with most of these, you need to label the storage boxes and this can take time, what if I told you that you could do this on your phone and print them out on labels, reducing the need to do any writing of any kind which is an awesome idea.
Using a thermal printer like the D30 label maker from Phomemo it's quick and easy to do. Labels then look uniform and easy to read, especially if you use a nice font.
I just love my D30 label maker it's small and compact and I create the labels on my phone on an app that is simple and easy to use. There is no ink required so it's just black but you can get so many fun stickers to make your designs.
There are lots of different tools that you can get to help you place the diamonds and even seal them after you have finished creating your masterpiece.
Here are just a few ideas of the types of tools you might need when diamond painting.
Why Diamond Storage Is Essential
Diamond storage containers are an essential part of diamond painting. Not only do they help keep your diamonds safe, but they also keep your work area neat and tidy.
When choosing a container, make sure to find one that has the right size and shape for your project, as well as adjustable dividers to keep your diamonds in separate compartments.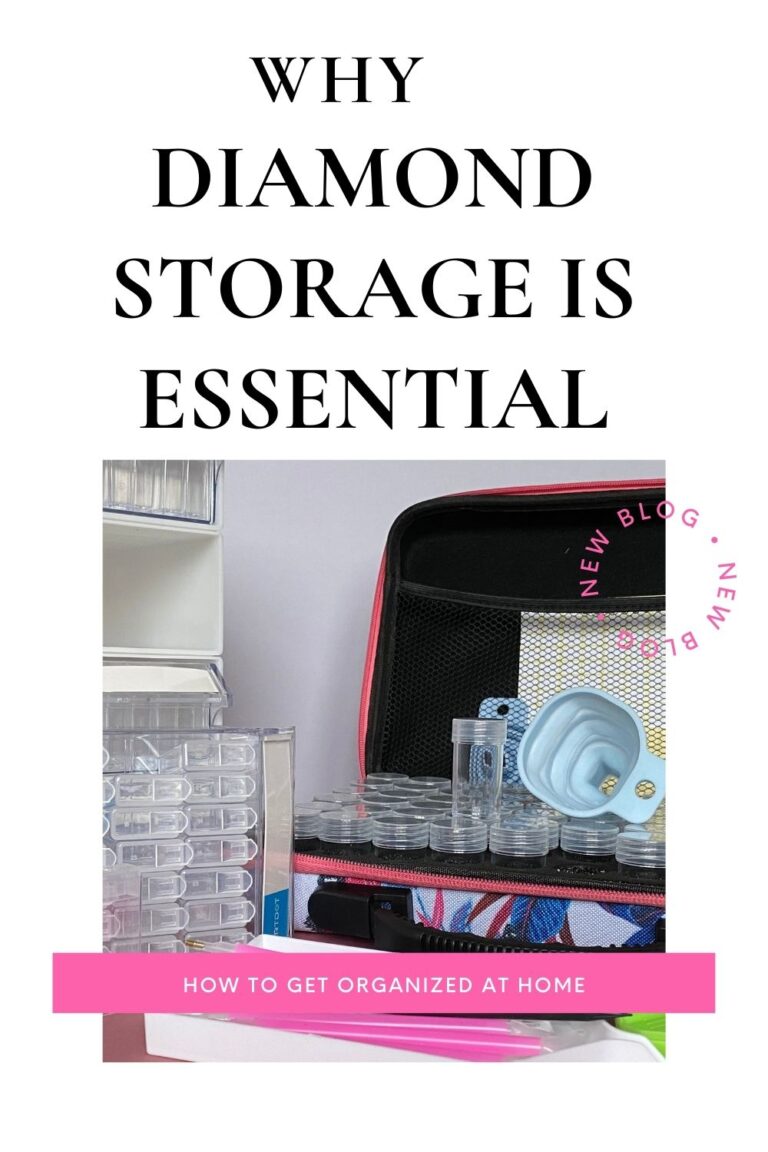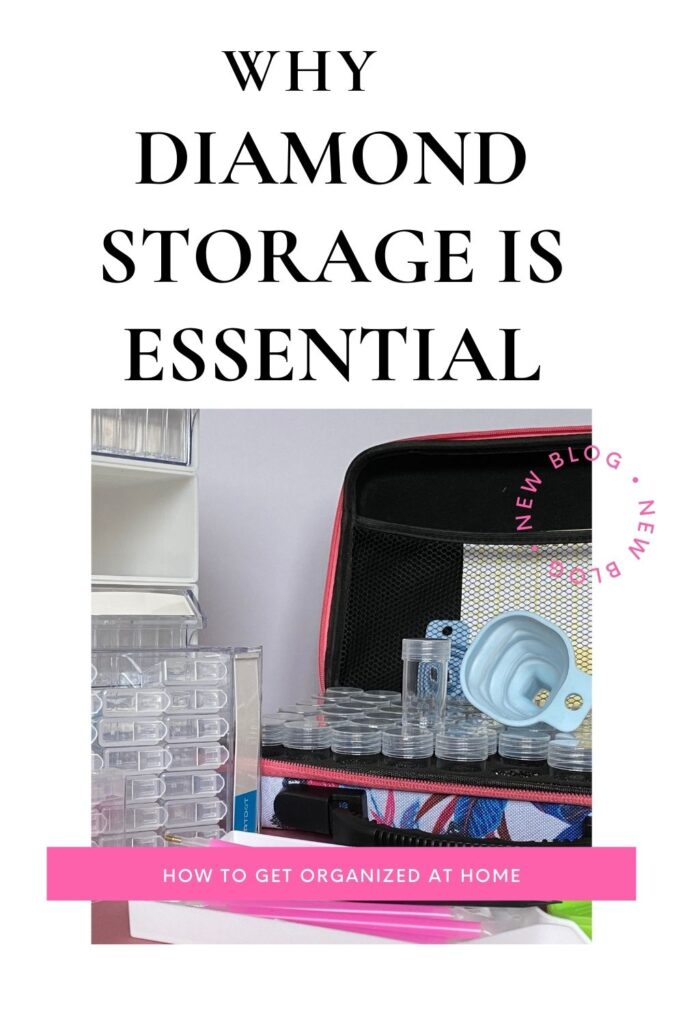 With the right storage container, you can ensure that your diamonds stay safe and that your diamond painting projects turn out perfect every time.
More Resources To Help Your Diamond Painting Hobby
Let me help you with finding the best resources to ensure that you have all the information you need to make this the most successful hobby you have ever done!