Is your garage in need of a spring clean? There is always a need to spring clean any big storage space, it can quickly get full of things that have nowhere to go or you just didn't want to deal with it. This is why having a spring clean can make you address any garage situation. Just because you might not want to spring clean your garage doesn't mean you shouldn't.
Spring cleaning is really just giving the space a deep clean and whilst you might not think about it often having the spring cleaning reminder is a great way to tackle this space.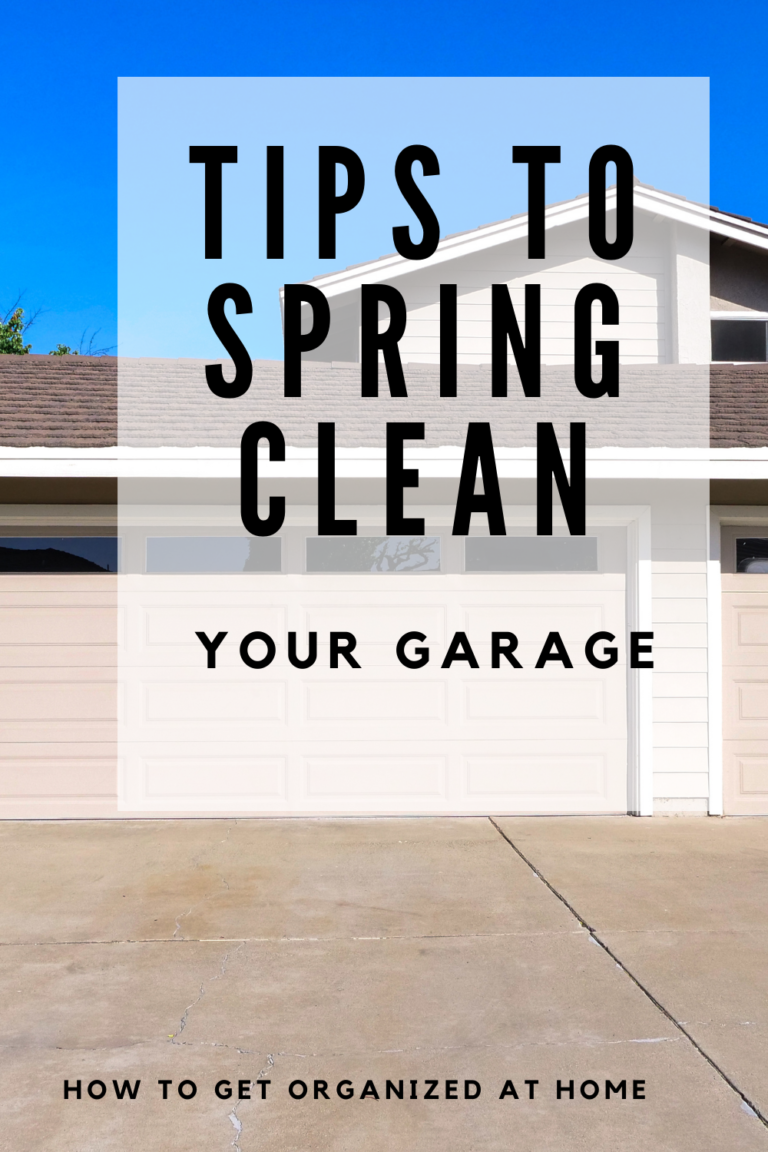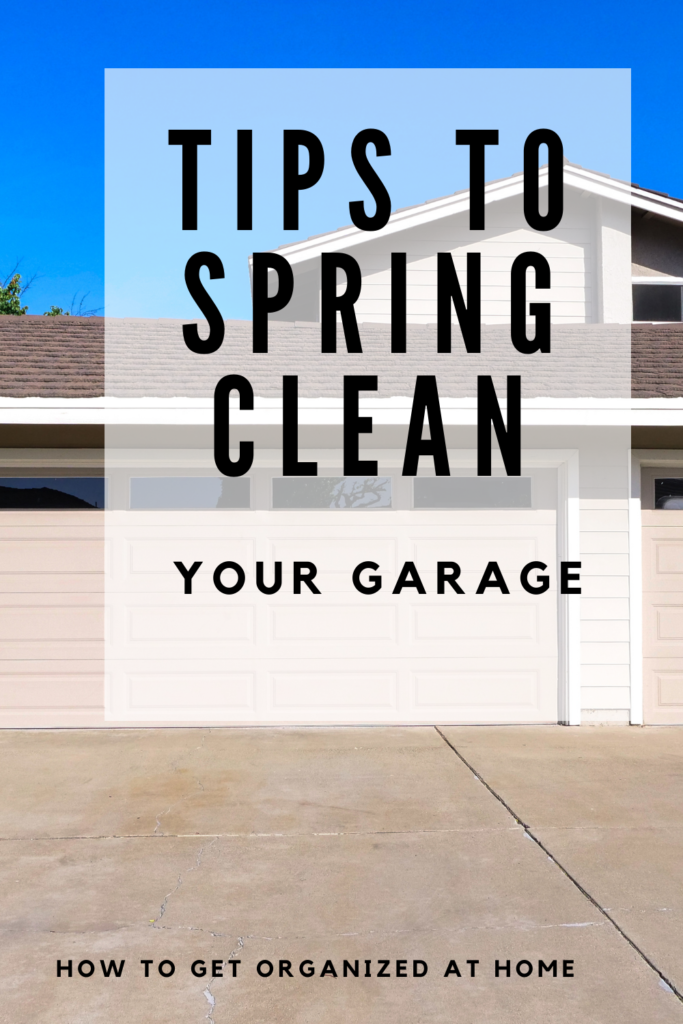 Is Spring Cleaning necessary?
It doesn't matter what you call it, cleaning out your garage at least once a year really is necessary. The garage is often the place we dump things that don't have a home, or you will put it away properly when the weather is better and for these reasons, you need to clean your garage at least annually.
Affiliate links are included for your convenience. (This means if you make a purchase after clicking a link I will earn a small commission which won't cost you a penny more!) Click here to read my full disclosure and privacy policy.
Understanding why it's important that you clean this storage room in your home at least once a year will allow you to embrace the process and not run away from it.
Make your garage special and personal with a sign for your garage too.
So, Why Do You Need To Clean Out Your Garage?
A garage is a perfect place to store those items that we need outside or have nowhere else to put them.
Because of the very nature of the garage, we can put items there that don't belong anywhere and this can cause problems.
Not only this but because often garages aren't as secure as our homes for letting in the odd stray wild animal, you don't want this to become a problem either.
So, by tackling it once a year minimum it's a great time to ensure that everything is in its place and you don't have any wild families living there that you preferred to live somewhere else.
Garage Cleaning Tools
There are going to be some supplies that you need to use to get your garage clean and sparkling.
Organizing Accessories For Your Garage
What Is The Best Way To Clean A Garage?
This is probably the only space that I would recommend taking longer sessions than my normal 30 minutes and that's because there is often a lot to get done. To keep me motivated I always have a helper who has a better attention span than myself.
Do as much as you can in one session, but don't leave the garage in a worse state than when you started.
Top tips include:
Start with the trash first
Have a plan as to what you are going to do
Put like items together
Think outside the box when it comes to storage
Your garage can be pretty too
sweep last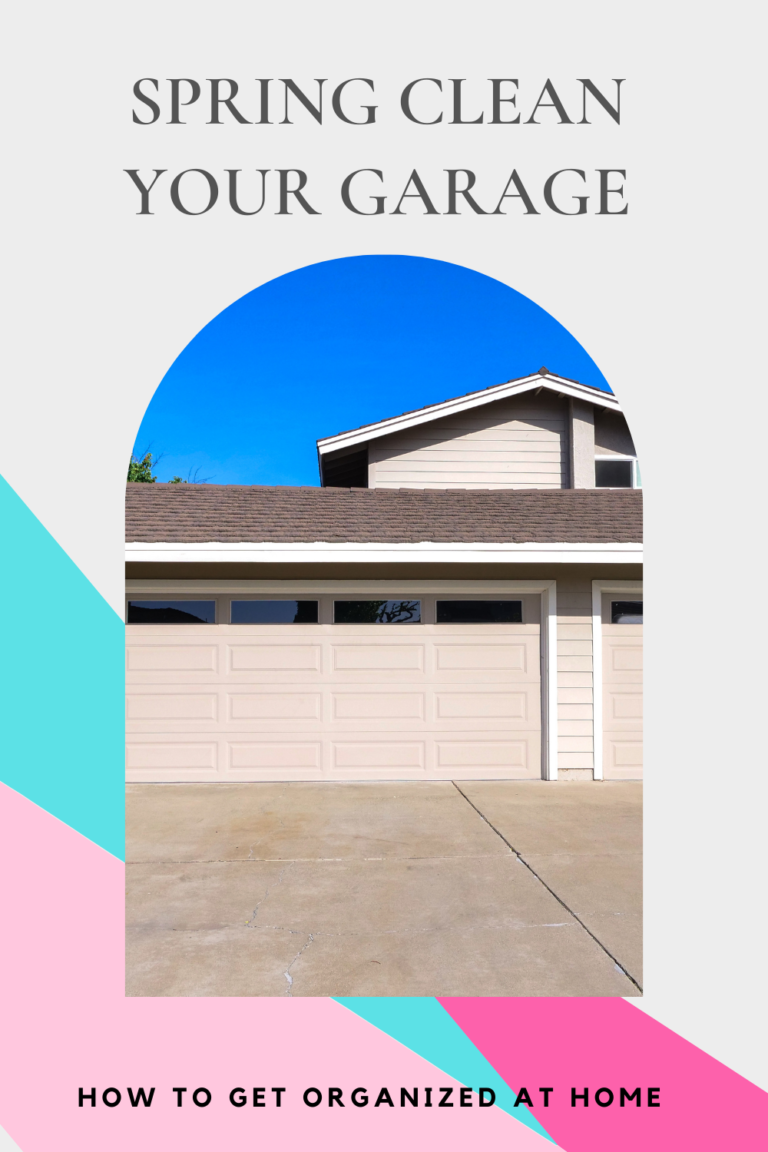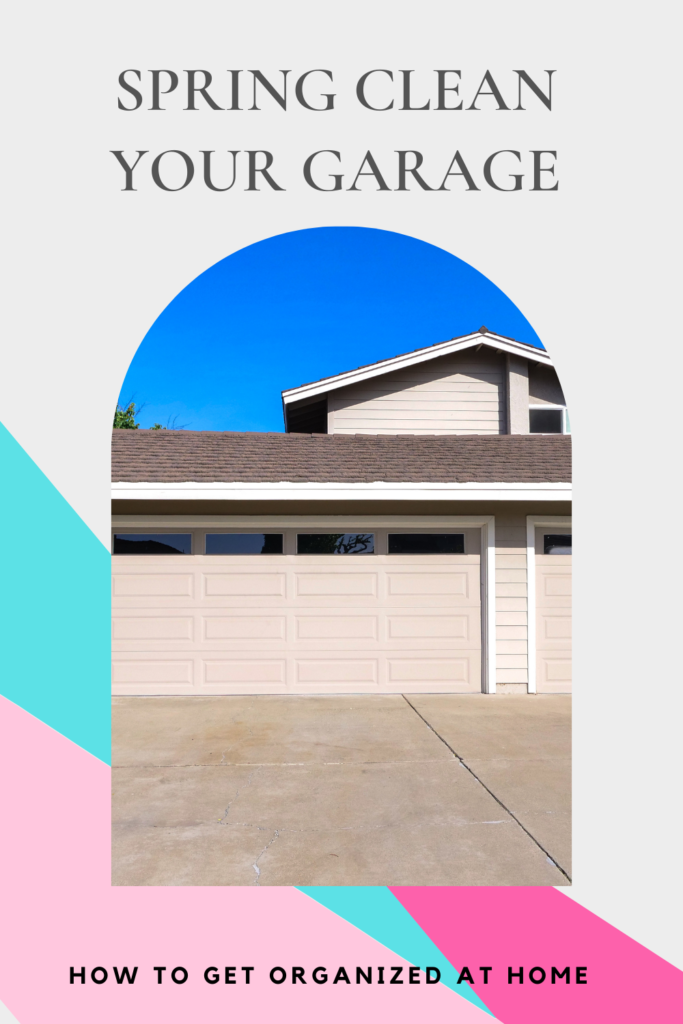 How To Clean Out A Garage Full Of Junk
If you are starting in a garage that is full you are going to need to talk to the person whose junk it is. You can't throw away someone else's things without them saying it's ok.
If they are no longer with us then it's best to take an approach that respects all family members.
The starting point has to be getting the rubbish out of the way first, if there is a lot of rubbish hiring a skip might be the best first action.
Pull things out and start putting the items into categories so you can go through them when you have gotten the majority out.
Take it slow because it is going to be hard work, but you will get this done.
How To Clean Garage Floor
The garage floor can be a number of different surfaces and that's ok, no one has to have the same as the next person.
If it's concrete: sweep
Carpeted: sweep and then vacuum
Wood: sweep
It is going to depend on the flooring and finding the right solution for you.
Related article: Spring Cleaning Tips To Try
What Is Included In A Spring Clean?
There are no limits when it comes to a spring clean, the more you do the better your garage is going to look.
Some simple tasks to consider include:
Getting the rubbish thrown away
Putting things in their proper place
Finding new homes for items you've acquired
Sweeping and removing debris that doesn't belong there
Ensuring storage containers are labeled correctly
Clean any windows inside and out
Clean any doors inside and out and make sure everything is working correctly
Related article: Simple Spring Cleaning Checkist
How Often Should You Spring Clean A Garage?
When you think that spring cleaning is a once-a-year task it doesn't have to be.
You don't clean your home once a year, or you shouldn't so really you should be thinking about keeping your garage looking clean and tidy the rest of the year and if that means more cleaning then this is something you are going to have to plan into your schedule.
You might only need a spring clean once a year, this is more of a deep clean than just tidying up and putting stuff away.
But this doesn't mean that you have to do a deep clean but you might want to do a smaller cleanup and this will mean that your spring clean should be less stressful and possible not so much either as you are keeping up with the cleaning on a regular basis.
Spring Clean Checklist
If you make a plan of what you want to do before you start it can make the process easier.
Print off the spring cleaning checklist below and write out what you need to do so you don't get sidetracked on doing different tasks than you intended.
It's easy to see another task that needs doing and whilst it might not take long to do, don't get sucked into that idea and off track of what you are supposed to be doing.
Related content: Spring Clean Your Kitchen
Let's Recap…
You are going to need to spring clean your garage, you should do this at a minimum once a year.
The reason for spring cleaning is to get everything back to their home and any unwelcome visitors are removed.
Create a spring cleaning checklist before you start as to what you want to get done in the cleaning session.