Simple Tips And Ideas On How To Declutter Paperwork
Do you have piles of paperwork at home that you just don't know what to do with? I want to show you simple ideas on how to declutter paperwork and get your home under control from paper clutter.
It's about creating systems so you know what to do with the paper that is coming into your home and the paper piles that are already there. You are going to organize your paperwork and bills that come into your home and the ones that are already there.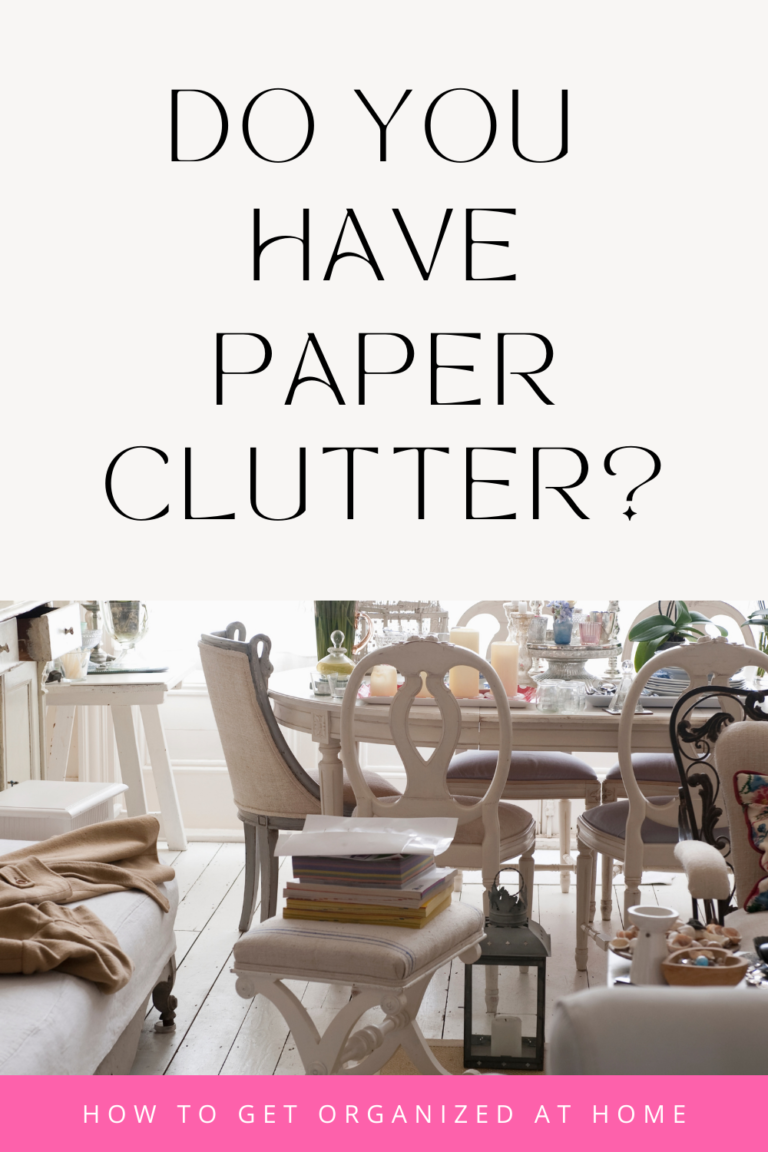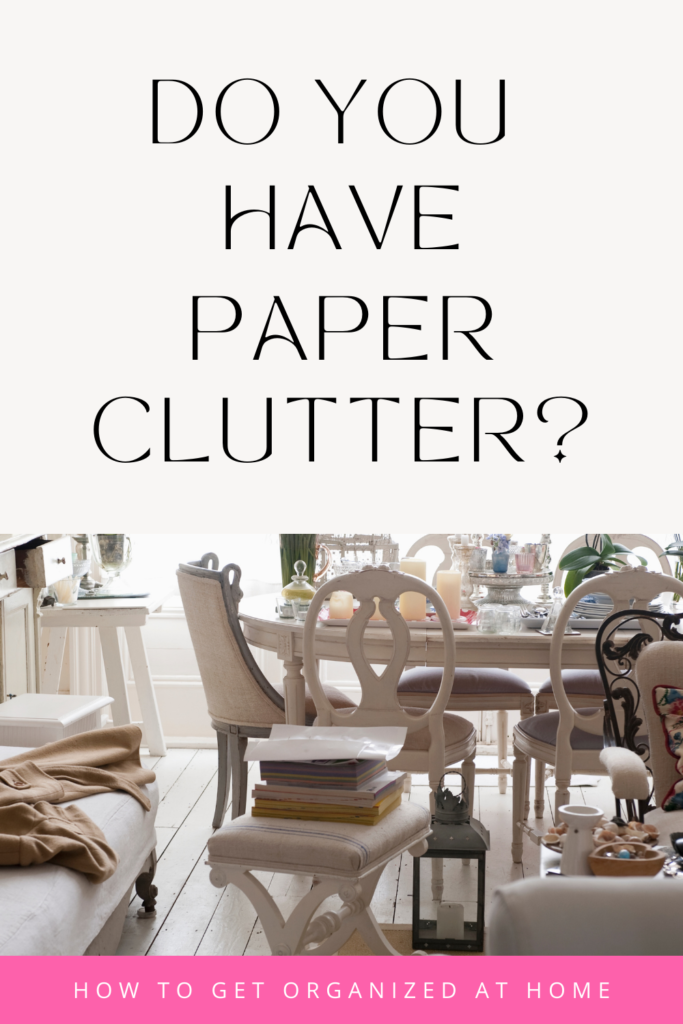 Creating Systems For New Paperwork
You might be confused when I address the paperwork that isn't in your home at the moment, the reason for this is we don't want to add more paperwork to the piles you have already got. We need to think about the systems that you are going to use to control the new paper coming in, so when we move to the paper that is already around your home we have the systems in place and ready for the paper.
What Type Of System Do You Need?
Let's think about all the paper that comes into our home and how we can control it and keep only the items that we need.
Newspapers
Magazines
Bills
Junk mail
Legal papers
Kids school work
Sentimental items
Bank statements
Now we have a list of the items we need to think about and what we need to do with them. Is it something we need to keep for the long term or is it a short-term item, is it something we don't need at all?
So, let's take these items one at a time and think about what each of them means in terms of paper in our home and if it's something that we need to keep.
Affiliate links are included for your convenience. (This means if you purchase after clicking a link I will earn a small commission which won't cost you a penny more!) Click here to read my full disclosure and privacy policy.
Related articles: Simple And Easy Tips For Organizing Paperwork & Declutter Your Home In 14 Days
What To Do With Newspaper
If you still read a newspaper then still have one but have a limit on how long you keep any newspapers before they need to be recycled. If you have a set amount in a magazine holder any more than this needs to go.
Are Magazines Your Thing?
Again, if these are important to you in the paper version, keep getting them. But did you know that a lot of magazines are digital too and that means no paper junk to sort out, the digital copies are for another day? But again you need to set a time limit on how long you keep these and what you do with them when you have finished reading. Again you might want to try a magazine holder.
What Paper Bills Do You Have?
These are something that we all have but sometimes you can have them digitally and this means no paper bills clogging up your home. You can have your utility bills sent via email and you never need to deal with paper versions of bills again.
My friend Abby has a course on how to go paper free, it really is good.
Do You Still Get Junk Mail?
This needs to go straight in the recycling bin, just remember to remove any personal details first, I use an ink roller that deletes my info. You can see if where you live there is a register that you can apply to remove your name and address from junk mail lists.
What Legal Paperwork Do You Have?
There isn't much you need for this any longer, so much is online but the few items you do have will need to be stored somewhere safe so you can access them at any point. Perhaps a file box or a fire safe is all you need for these items.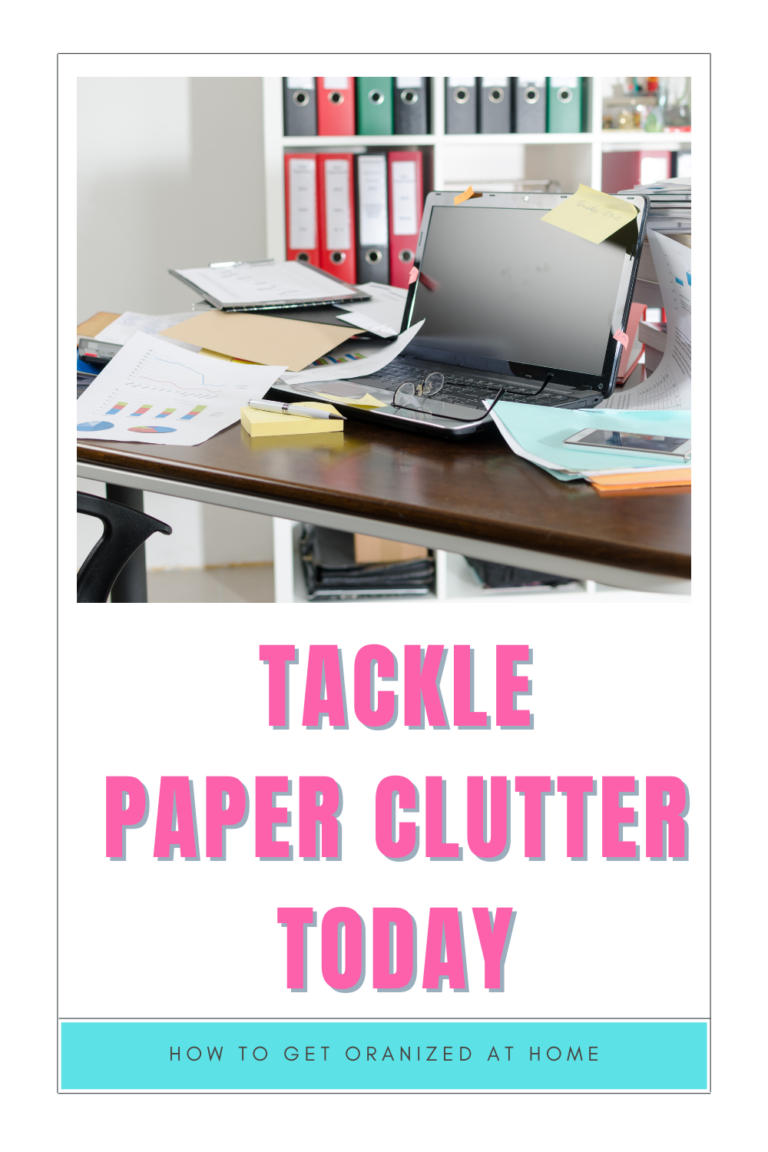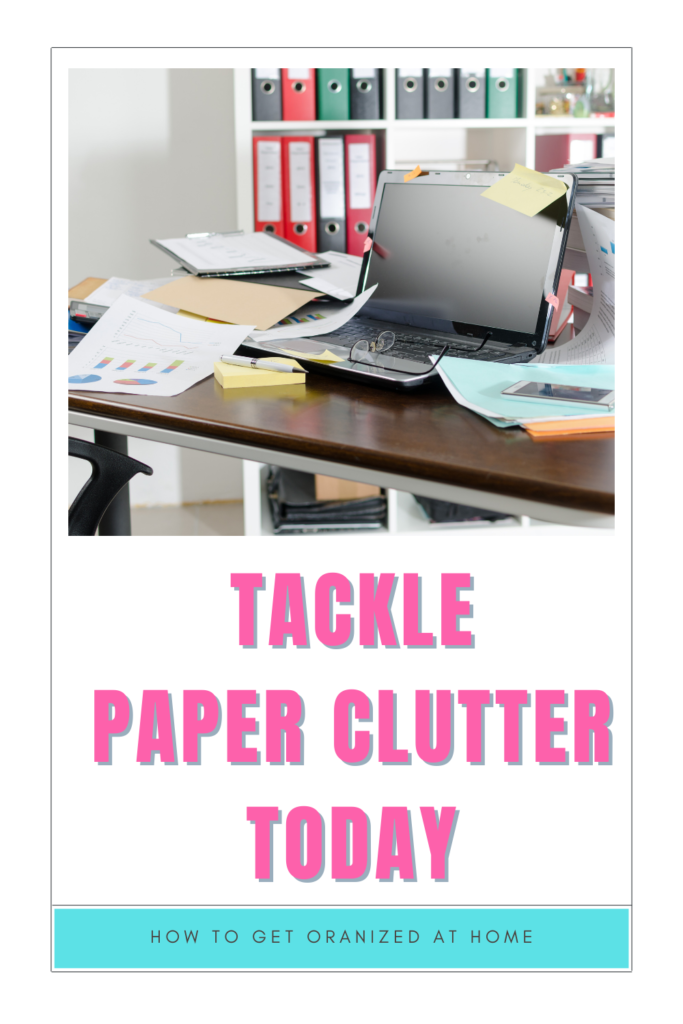 Kid's School Stuff
You don't need to keep every picture or drawing that your children create. It's hard to make decisions when it comes to our children but there are going to be limits that you need to consider. I did a plastic box for each child, this made it so easy to decide when it was getting full we pulled them out and talked about which ones to keep, you can always take a picture of the artwork and then get them uploaded into a photo book for each school year or a child's art frame.
Sentimental Paperwork
There are going to be those special items that you want to keep that will remind you of a particular event. limit yourself to small items and have a storage box to place these in, alternatively, you could make a photo book with all these items.
Building Society And Bank Statements
Unless you are told by your accountant that you need the paper versions of your bank statements then go paperless. It is so much easier and you don't need to store them anywhere.
If you do need something how about a file cabinet?
Now We Have A Plan For In Coming Paperwork
So, now we have a plan for anything that is coming into the home we can consider the paper that is already there. We know what paper we need and what paper we can declutter.
The easiest way to do this is to go slow and sort no more than a handful of papers at a time. It will allow you to sort the rubbish from the important documents that you need to take action on.
You might never need your filing cabinet again but you will need to have a filing system that allows you to sort the paper you need from the paper that is cluttering up your home.
Instead of thinking this is going to take forever, start thinking about the progress you are making with each decluttering project of paper you are getting sorted.
What About Instruction Manuals?
If the instruction manual is available online, then unless it's part of the guarantee I don't see the need to keep it, often instruction manuals are no longer supplied and you have to look up this information.
But you should look at how you are going to store the ones that you do want to keep. Perhaps a file folder or a hanging file might keep the odd manual safe, but the best way is to find these online and it saves you from having to find a place to store awkward pieces of paper as they are never the same size.
Should You Marie Kondo Your Paperwork?
The simple answer is no, but that's just my opinion, and this is based on the fact that not many bills are going to spark joy when it comes to keeping them because who finds bills joyful so you might throw away stuff you actually need? You need to keep the important papers no matter how much you want to deny they exist.
Having a digital copy of your important paperwork is a good idea because if something is lost or stolen you will have all the details to hand.
Let's Recap…
It's easier to start with the new documents rather than the old documents as this helps you make a system for the current paperwork coming into your home as some of the older documents you won't need if you transfer over to online bills like credit card statements and utilities.
Have places for the different categories of paperwork that comes into your home as this will help you sort it before adding it to a pile of paper that you don't know what is there or the types of paper that you might need to take action on.