13 Of The Best Life Management Tips
Do you wonder what life management tips are, have you heard this phrase and questioned what it's aiming to improve?
I know, I often still ask myself, is there anything that I can learn from life management or time management tips that's actually going to help me?
The answer is yes, there are things that we can learn that make our life better, easier, and less stressful.
It's something that you have to practice daily until it becomes automatic and at that point, it's a good idea to check for new ideas and solutions!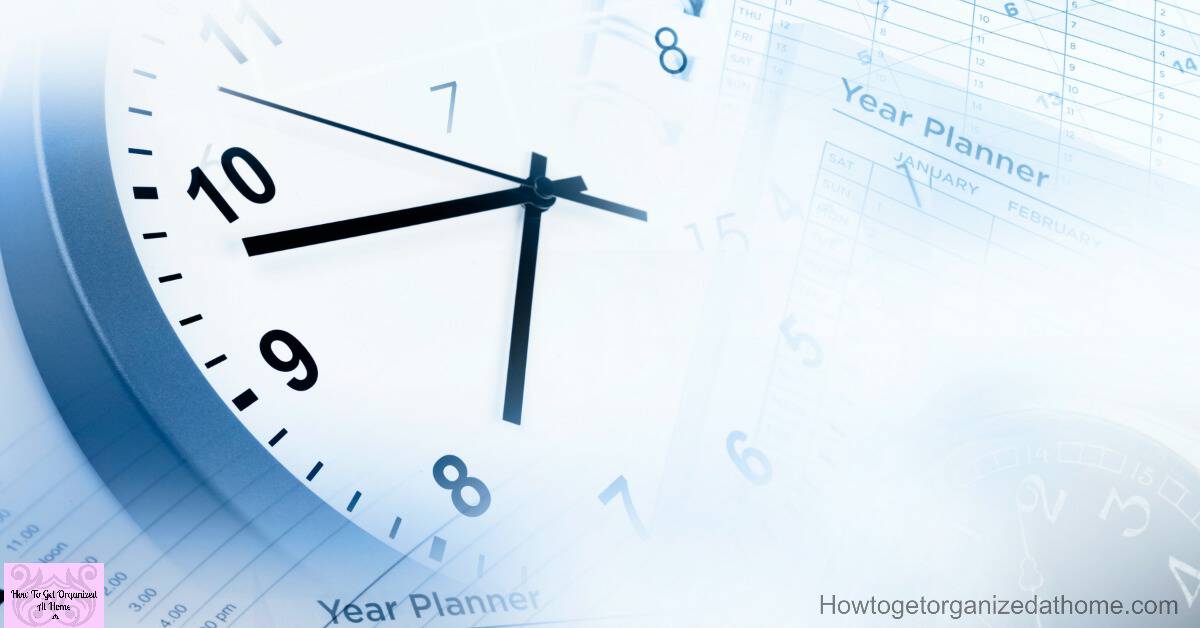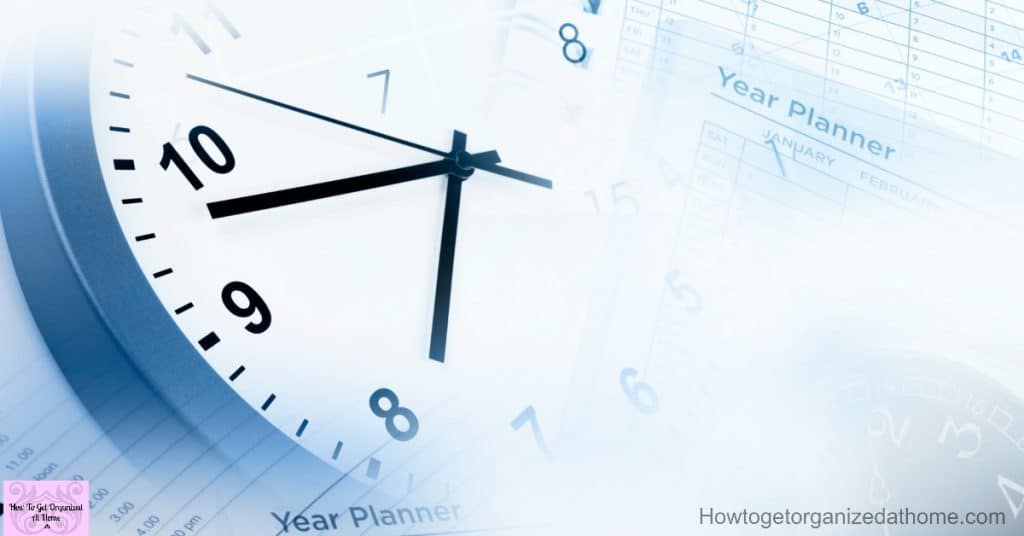 Importance Of Life Management
The idea of working smarter and not harder is something that is a term that is thrown around a lot and then people are often left wondering how to make this happen!
It's supposed to help, but how, when often the details of how to do this is never given!
The idea to make your life more successful and easier to manage requires you to think of ways to use the time available to its best advantage!
Take control of your life and learn to plan the time you have effectively, have a clear focus on the end result, and plan your life accordingly!
The ultimate aim is to help us develop our own skills, desires, and understanding of a situation so we are able to live a fuller and more organized life.
Ideas To Help You With Life Management
Affiliate links are included for your convenience. (This means if you make a purchase after clicking a link I will earn a small commission which won't cost you a penny more!) Click here to read my full disclosure and privacy policy.
When it comes to managing your life, take the time to do it right you only have one go at it!
Related article: The Importance Of Home Management: How To Run A Household
13 Quick And Simple Life Management Tips
Planning: I'm obsessed with planning but without it, I would not be able to fit so much into my day. Planning and learning to plan well has been something I have spent a lot of time developing. Each time I tweak something it is because I have learned something new to help me in my journey to reach my goals and dreams. Related article: How To Reduce Stress And Anxiety By Planning
Break down tasks: Each task that you have planned must be at its smallest. Break down tasks into small chunks. By this I mean if it's work-related, create simple steps until the main task is complete. Something you can break down into induvial parts. If it's in the home, it could be as simple as tidying just one room or loading the laundry into the machine! I have a limited attention span for anything I am doing! There is no way that I can even hope to complete a major task in one go, I have to break it down or there is little hope it will ever get finished!
Time: Use your time wisely, knowing how long you need to travel for the school pick-up is important, you know when you need to leave your home. Planning your schedule and using the time in a manner that is beneficial to you is important. It really is making sure that you have your tasks and day planned!
Procrastination: Finding excuses not to do something! It's difficult to imagine it taking over your life, however, you'll be surprised how you learn not to tackle tasks, and to make excuses. I find that it tries to sneak in when I am afraid or overwhelmed. I sit there and address these feelings otherwise I just can't find the motivation I need to move forward, it is hard, but worth it! Related article: How To Reduce Stress And Anxiety By Planning
Getting enough sleep: Sleep is important, without it, you will find some parts of your life difficult to manage. I have a tendency to work late into the evening, which is when my brain is active, but it doesn't work well if I get up early. I am training myself to get the right amount of sleep. Related article: 8 Things You Need To Do For A Better Night's Sleep
Relax and exercise: Taking the time to relax and exercise is important, your mind and body both need this time to step back and process things that happen in your life. For me, I need to exercise my body as my job is very limited physically, yet my husband has a very physical job and he still needs to relax and unwind but he needs to use his mind to unwind. It depends on what you do as to the amount and type of relaxation that is important to you. It's about getting the life balance right!
Multi-tasking: If you participate in any multi-tasking activity you are setting yourself up for numerous partly finished tasks, and no time or energy to clean up the resulting chaos. No matter what people tell you, the most important thing to remember is multi-tasking doesn't save time and often you end up doing things wrong. It is better to have the full focus on the task in hand and complete it before moving on to the next item.
Deadlines: If you want to focus and achieve your goals then you need to create deadlines. you don't want to continually move your deadlines, flexibility is good but sticking to a plan and getting things done will make you feel so much better about where you are going in life.
Life Changes: Seasons change and so do we, if something stops working, then don't keep expecting it to come back to life, move on and find a new way of tackling tasks. Step back and see what isn't working and make plans to adjust how you get the desired results.
Create Space: Things happen, and that is a part of life. Having space in your day where you can absorb these distractions and life events is important to include in your daily planning. It's about taking control of your life and planning and organizing it in a way to create space!
Clear Focus: You have to focus on what you want and to do this successfully it's a great idea to look back to see what has worked in the past. You can plan your tasks better by knowing the best action from experience, rather than just plowing forward without taking into consideration past experiences. You are giving yourself the control of checking in with your goals and what you want your future to look like and this builds a great foundation on which to grow!
Work Smarter Not Harder: There are some things that you might not be able to do, through skills or time constraints. Don't worry about paying for others to do some tasks, it's about doing the things you are good at and planning for others to do the things you can't!
Treat Yourself: Reward yourself for progress, this is the most important aspect that you need to take seriously. It is with rewards for a job well-done that adds those good feelings to your memory, that you can look back on and help get you through your current struggles.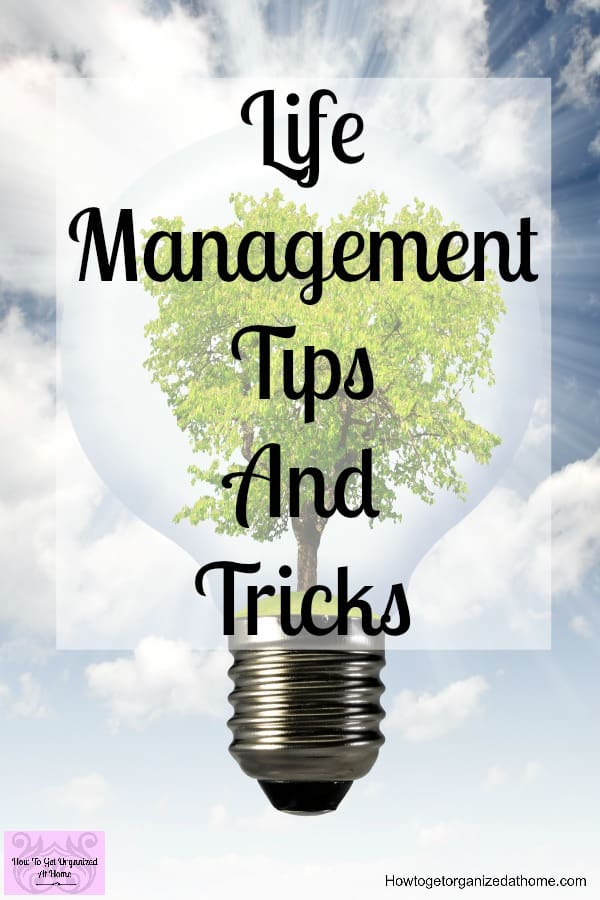 Related article: What Is Home Management All About?
Do You Want A Happier Life?
I think that so many people just go through life wanting and dreaming about their potential and what they want out of life but haven't pursued these dreams and desires because they don't know how!
I want to show you that through organization and planning you can have so much more in your life than you could possibly imagine! If you need help with planning How To Find Your Perfect Planner For Next Year, this is a great article to help you begin your planning journey!
The main goals for life management are similar, if not the same to time management strategies in focusing on control, productivity, goals, fulfillment, and balance in life!
When you have these in place it helps you to make the right decisions, and better choices and you improve the happiness in your life!
Related article: What Is Meal Planning And Why Is It So Important?
Living A Happier Life
You will notice an improvement in your stress levels! Once, you have control over what you want your life to look like it becomes easier to control the stress and emotional baggage that comes when life isn't going in the right direction!
When you have plans in place to take care of yourself, give yourself the time and the distraction to release that stress and find that balance in your life!
Life management is important, it helps us to find our path in life, it gives us the tools we need to succeed, and most importantly it helps us find that balance in our lives between work and fun!
The more you focus on these skills and strategies in your life the easier your life becomes, you know where you heading and you can have the confidence to change things that aren't working and focus on the positive side of how you live your life!