What Is Meal Planning And Why Is It So Important?
You need to organize the food you eat in a way that makes sense for your family and how you organize your meals.
However, understanding what is meal planning seems to cause a lot of confusion and I want to take this time to really dig into what it means to plan your meals and the benefits of doing this task.
Not only will it save you money it can also make meal time a lot less stressful and a lot easier to manage when everyone is getting hungry. These tips to meal planning will make your evening meal routine easier and a lot less stressful.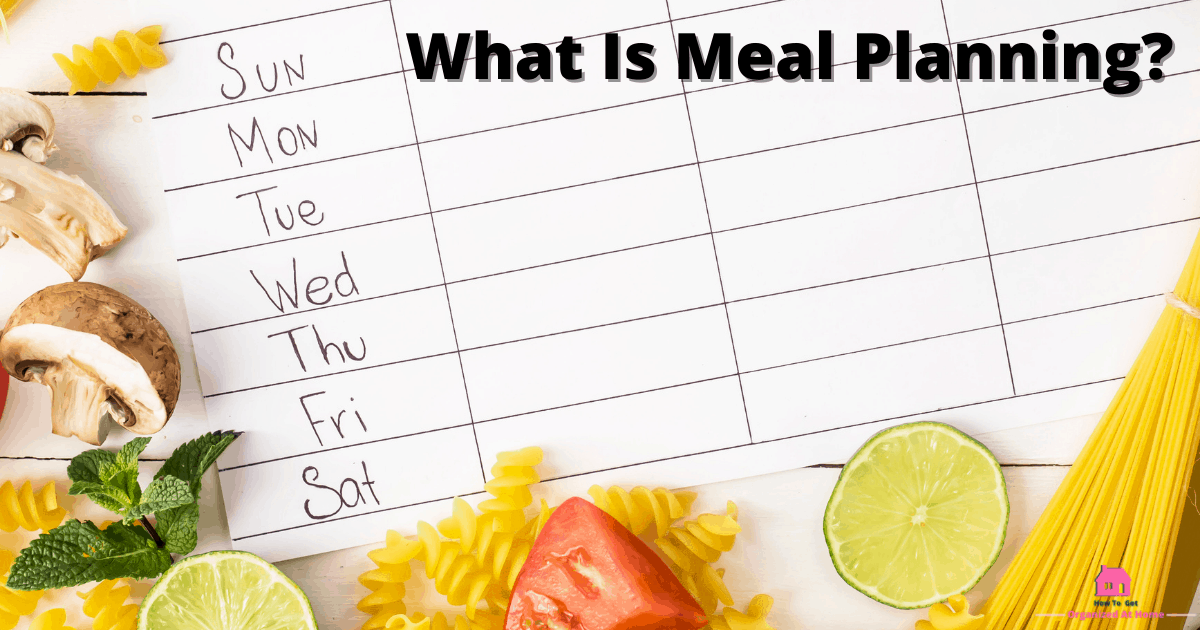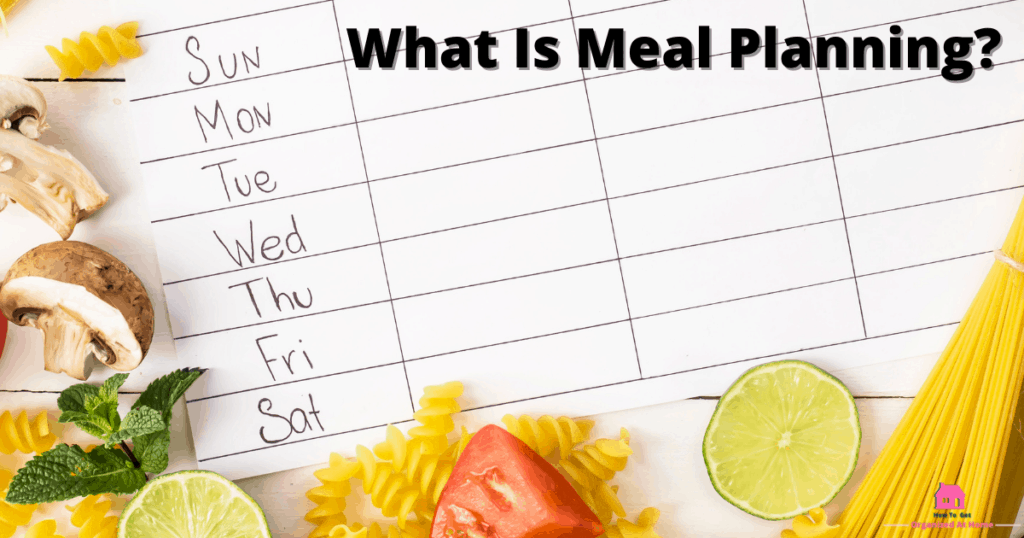 Related Articles
A Simple Meal Planning Definition
When you think about meal planning what comes to mind? There are so many different concepts out there that it might be diffiuclt to understand what a meal plan is.
It's not about making a menu where you are going to spend hours each day preparing the food, unless you want to and have the time.
It's more about looking at what you've got planned and deciding what you are going to prepare each day for you and your family to eat.
Do Meal Plans Work?
You might be sceptical and think that this isn't going to work for you, however, meal planning does work and it makes life so much easier when you have one set up for your family.
You don't have to write every meal and snack your family will eat, unless you want to of course.
I tend to just plan my evening meal, every other meal in the house is made by the person who's eating it.
You have to find a plan that works for your current situation, things will change eventually in your life and your meal planning system might change too, that's OK, just go with what works for you.
What Do I Need?
Affiliate links are included for your convenience. (This means if you make a purchase after clicking a link I will earn a small commission which won't cost you a penny more!) Click here to read my full disclosure and privacy policy.
You can start with a pen and piece of paper or you can look at any of these items as they are all focused on meal and menu planning:
Where Do You Start Planning?
You have to start with what food you have and the meals that you can currently make. Without this information you might come up with suggestions of food that you don't have and that's a disaster waiting to happen.
Start with making lists of the items that you've got in your freezer and in your pantry, this will help when you start to make a plan.
The next section contains a paid-for link.
Types Of Meal Planning
There are so many different types of meal plans you can create based on a number of different factors including allergies and diet.
However, having a simple plan to follow, one that meets all your needs of your family is what's important.
There are so many different meal plans, but the principles are still the same, here is just a small selection:
Keto diets
Low-fat diets
Dairy-free meal planning
Freezer cooking meal planning
Vegetarian menu planning
Family-friendly meal planning
Principles Of Meal Planning
It really doesn't matter the type of meal plan that you start as long as it's something that's right for all your family.
You need to make a list of the food that you have and the meals that you can make from that food, listed onto a sheet of paper or scheduled into your calendar or planner.
It really is as simple as that in the most basic form, and to be honest there is nothing better than keeping something as simple as possible because you are more likely going to stick to it.
How To Organize Meal Planning
Getting your meal planning organized and simple is going to be your key to managing your meal planning in the shortest time possible.
Brainstorm ideas of meals you like to eat
Ask family members to think of meals they like
Refer to your food lists and your diary to ensure you have the time and food needed to make the meal
Have a link or a recipe handy so the process is easy when you come to make the dish
Creating A List Of Meals
Having a large list of meals you can eat is a life saver, there is nothing worse than eating the same thing over and over again.
You will become bored and start to hate cooking and eating the meal.
Having a lot of different choices will give you a greater variety to choose from and you won't become bored and feed up with the food that you eat.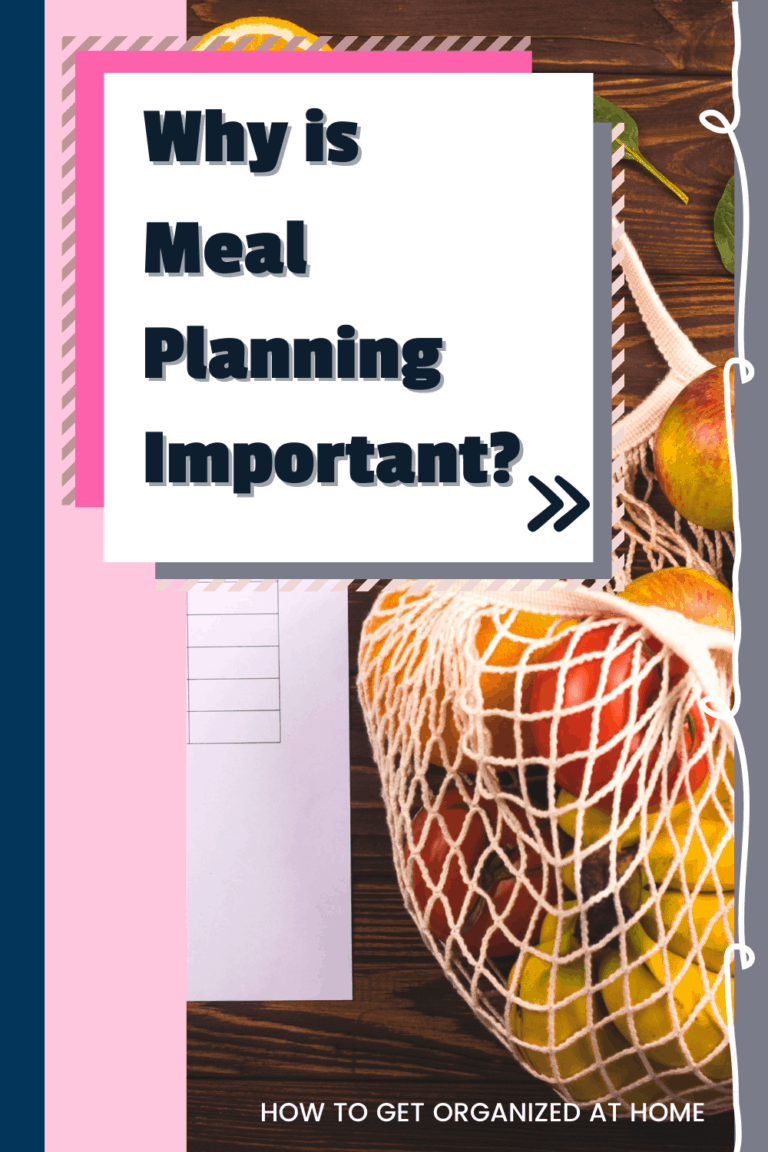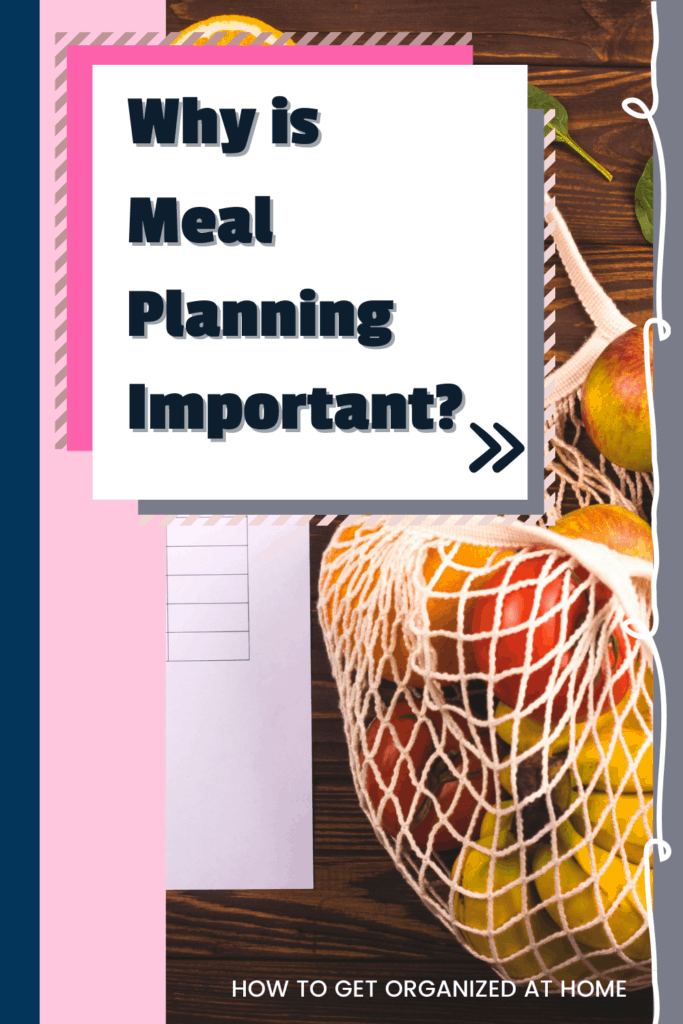 Recipe Storage Options
Having quick access to recipes that you want to create will reduce the time spent looking for it when you are ready to cook your meal.
Depending on how you access recipes will depend on the type of storage you will need.
You can get access to a lot of recipes on line and so cook books in my home are becoming obsolete and to be fair I will probably start getting rid of them and turn to online recipes more often.
So, I tend to store recipes that I like on my phone or computer.
You can write recipes out on to small cards, but again it creates yet another task and it could mean spending time on something no one ever looks at.
Factors Affecting Meal Planning
The most common factor that happens to derail meal planning is not checking you have the ingredients before you start and not getting items out of the freezer in time to defrost.
I know these two first-hand and these are the most common reasons as to why a menu doesn't go to plan in my home.
The solution is always to double check ingredients and to have any preperations that need to happen noted down in your planner so you know what to do and when.
This includes getting things out of the freezer to defrost.
Advantages Of Meal Planning
There are so many advantages of meal planning that it is difficult to see any reason why you wouldn't want to meal plan.
You know what meal you have to make
It reduces the chance of getting a take-out
You don't have to think about it
Going to the shop isn't necessary
What Is Menu Planning?
This is just another way to say the same thing. It depends on the terminology that you use in daily life.
If you say menu rather then meal that's totally fine.
Why Meal Management And Planning Your Meals In Advance Is Important
If you are looking to get organzied around your home, meal planning is something you should try.
It will transform the way you eat and you might even find that you have more variety and less take-out meals which is so much better for your health and your money.
Planning what you are going to eat in advance helps you to work out what food you need to buy, it can help to reduce the time you spend shopping and the amount of money you spend too.
The Importance Of Meal Planning
If you are looking to save money and to make the most of the food that you eat then meal planning is the way forward.
Not only are you going to eat better, save money you are also saving time too.
One saving you might not think about is the less food you will waste.
Planning what you are going eat will mean you think about the food that you have and the obvious result will be throwing away less food that you forgot to eat.
If you know what you are going to prepare then you aren't standing around thinking about it you are just getting it done.
There are so many reasons as to why meal planning is the key to a successful evening meal and these are just a few.
Guidelines For Meal Planning
Here are just some things you might need to think about before creating your plan:
Time you have available to enjoy your meal. Plan for those days when you have activities that happen in the evening
Use your list of items you have available to plan meals around that food
Time it takes to cook the meal
The ingredients you have
Any social events you need to plan for
Guests that you have over for a meal, think about what they like to eat and what they don't
Try to space out everbody's favourite meal so that everyone gets a chance to have their favourite
Use your plan to create a shopping list for the following week
Let's Recap…
Meal planning can save you time, money and reduce the stress around meal times.
Start by creating a list of meals you and your family will eat.
Think about the items that you have already have on-hand that you can use.
Remember to check your planner for social events that might effect the time you have available to cook or eat.
Planning next week's menu, put ingredients you don't have on your shopping list.
You Will Love These