A Simple Spring Cleaning Checklist
Are you struggling to get motivated to start your spring cleaning? If so I created a spring cleaning checklist that will motivate you and encourage you to take the first steps in getting your deep cleaning started.
If you are wondering why you should print out the free printable, it's simple, it will help you focus on the things that you want to do and allow you to create a plan in which you will do them.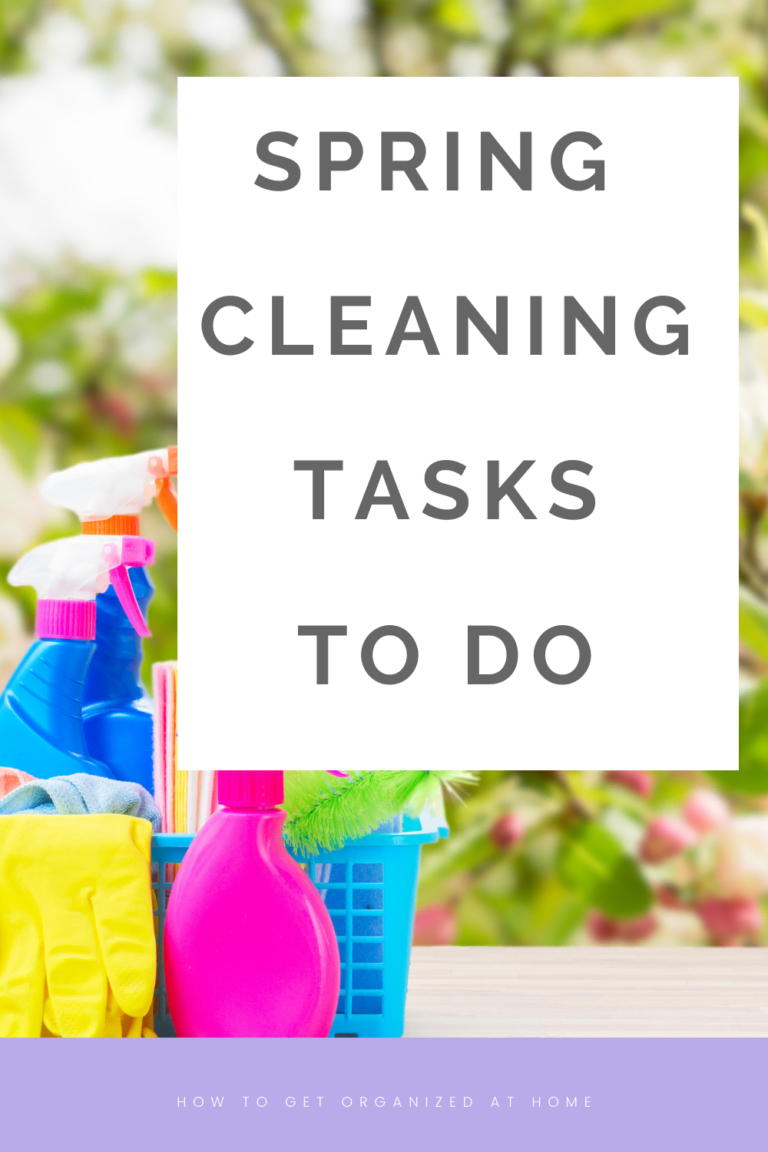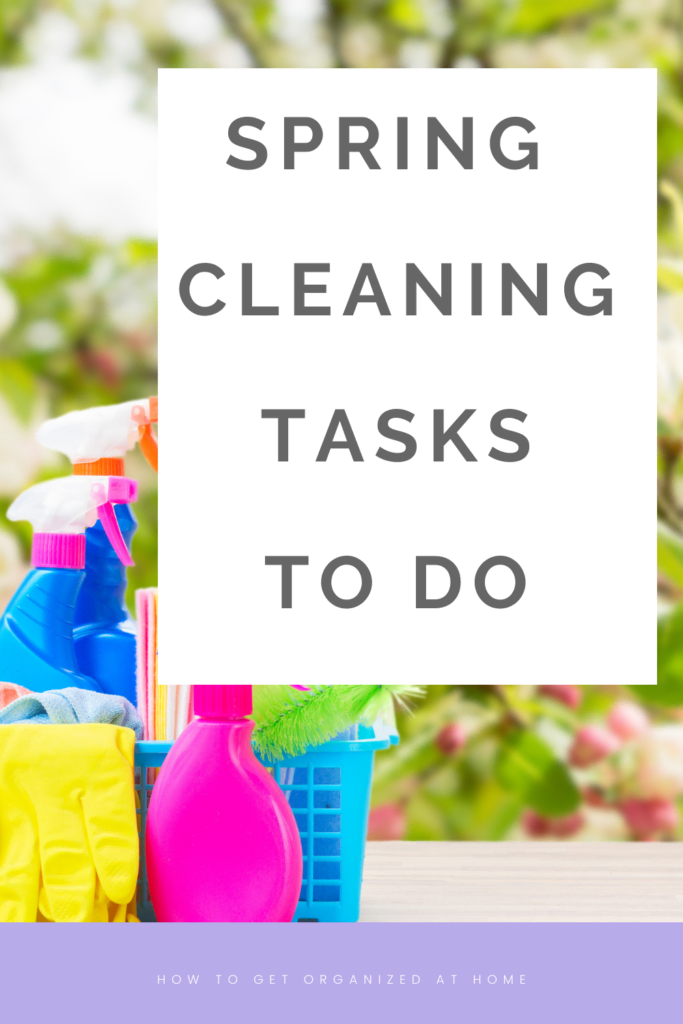 What Should Be On My Spring Cleaning List
If you are worried that you don't know what to add to your list the idea is to add a few jobs from each room in your home.
This will allow you to actually make a start and might even make you want to do even more than you first planned.
The idea is to deep clean your home, it's called spring cleaning as it's just a change in the seasons and it's the perfect time to get most of these tasks complete.
How Do You Organize Your Spring Cleaning
Affiliate links are included for your convenience. (This means if you make a purchase after clicking a link I will earn a small commission which won't cost you a penny more!) Click here to read my full disclosure and privacy policy.
When it comes to organizing any sort of cleaning you really do need to give yourself the time to do the task.
This is why I always recommend having a schedule or plan of what you need to do each day and adding your spring cleaning to this plan.
Only do small sections at a time because this will allow you to get more done because you won't want to hide from small cleaning sessions.
Bigger deep cleaning projects are hard and you don't want to scare yourself by adding cleaning tasks that are too big and no fun into too many of your days in one go.
What's Included In A Deep Clean
The idea of a deep clean is to clean your whole home from top to bottom. It really does mean getting all the dirt, dust, and debris from every single aspect of your home.
A deep clean is just what it sounds like, everything you own, and everything in the rooms in your home need to be cleaned and checked if there are any maintenance issues that need to be dealt with at a later point of the year.
Tools you might need for a deep clean include:
Related article: How To Get Rid Of Mold Simply And Easily From Your Home
Where Do You Start Your Deep Cleaning
I think the best place to start is the bedrooms when it comes to deep cleaning, these are the rooms that we spend a lot of time sleeping in and they often have a lot of spaces that we don't get to often.
It's surprising how many dust bunnies you can find in a bedroom without trying too hard!
I personally leave the kitchen to last because there is so much to do in a kitchen and I do like to see the rest of the house coming together and it spurs me on to finish strong in my kitchen.
Related content: Spring Clean Your Kitchen
In The Bedroom
It's those jobs that you don't do on a weekly basis, like vacuuming the mattress in all your bedrooms. This will pick up not only dust and dirt but any debris that's left behind from the mites that live in our beds.
Washing your window dressings to get the built-up dust out of those drapes and make them smell fresh and clean. Check the instructions for your window dressings for the best way to clean them.
If you have a fan in your room, now is also a great time for getting those dust free before you start using them again.
mattress
under bed
dressing table
wardrobe / closet
bedside tables
skirting/baseboards
lights
walls
flooring
windows
toys
toy boxes
Related article: Simple And Affordable Bedding Storage Ideas You Will Love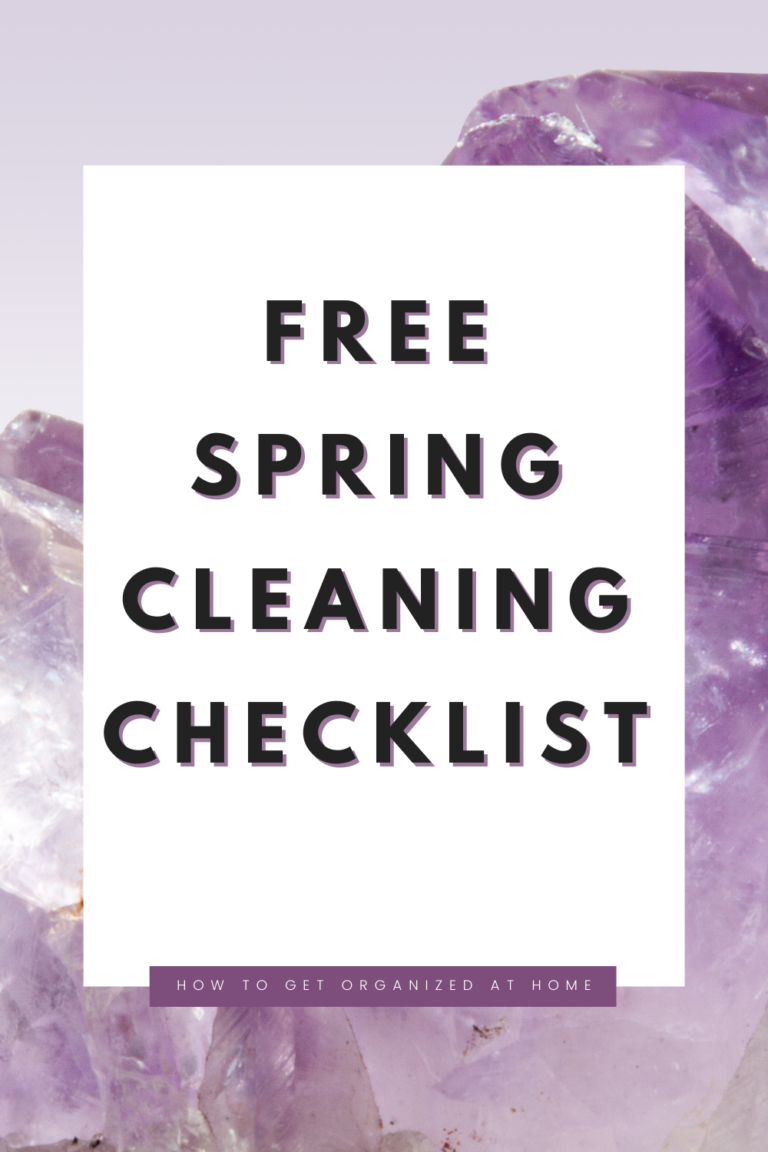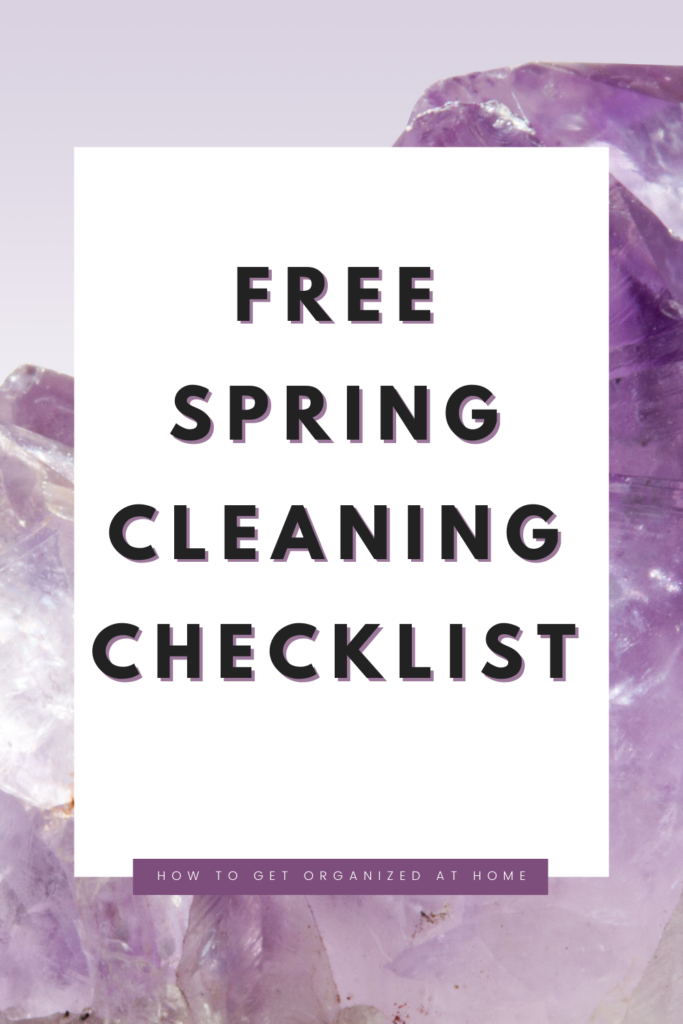 Spring Cleaning The Kitchen
When it comes to the kitchen, there are so many tasks to do it might get overwhelming and this is why I have this Spring Clean Your Kitchen training.
The most obvious items that you are going to spring clean are any appliances that are used in the kitchen and the walls as these often get greasy and sticky due to the cooking that happens here.
fridge
freezer
kettle
coffee maker
toaster
oven
sink
dishwasher
cupboards
pantry
walls and floor
skirting/baseboards
Extractor
sockets
pantry
window
lights
Related content: Spring Clean Your Kitchen
Entryway Spring Clean
This is the perfect time to go through the coats and boots that are sitting by the door and see what needs washing or repairing.
You might notice that some of the items might need replacing if they are too small or not in the best shape.
Cleaning the door is one of the best ways to make the entryway inviting for any visitors you have to your home.
door
coats and shoes
furniture
floors
walls
lights
Bathroom Spring Cleaning
When it comes to the bathroom, now is the perfect time to deep clean all areas of your bathroom. This allows you to take notice of any problems that might have occurred.
I've noticed that some of the groutings between some tiles need replacing and this is going to need to happen this year. So, not only am I spring cleaning my bathroom I am also planning out home improvements for later in the year.
sink
toilet
bath
shower
window
walls
floor
skirting/baseboards
furniture
lights
Related article: 15 Reasons Why You Should Deep Clean Your Bathroom
Family Spaces Spring Cleaning
When it comes to the main living spaces in your home it's not a good idea to start these areas unless you have time.
We often have a lot of storage and things in these spaces and if you are doing a deep clean then it's going to take time and you don't want to start a project and not have the time to finish it or put things away.
sofas and chairs
windows
floor
furniture
ornaments
lights
fireplace
toys and toy boxes
Spring Clean The Garage
If you have an outside space like a garage then you are going to want to print off this checklist and start making a plan on how to spring clean your garage.
Let's Recap…
If you haven't started your spring cleaning and you are unsure what you need to do, then you simply need to clean everything in your home.
Use the spring cleaning free printable to create a list that you can use to create your own spring cleaning list.
Go through each room and work out what you need to clean and when you have time available to do the cleaning.
Get members of your household to help with the cleaning, you don't have to do it by yourself.