10 Simple And Easy Tips On Home Management
Home management has so many different areas all rolled into one and it's not always easy to succeed in every area.
But with these simple and easy tips on home management, you will be upping your game in no time.
But if you need more information and help to improve your knowledge check out these home management tips that will give you the confidence to excel at managing your home.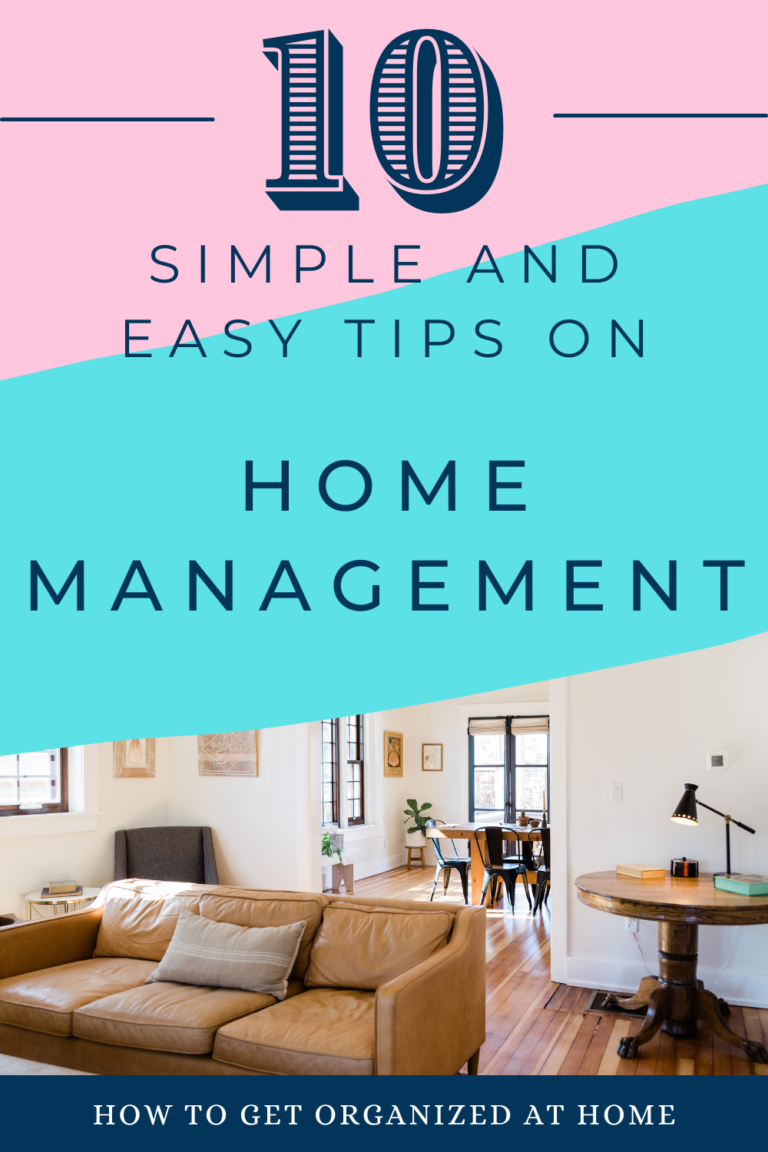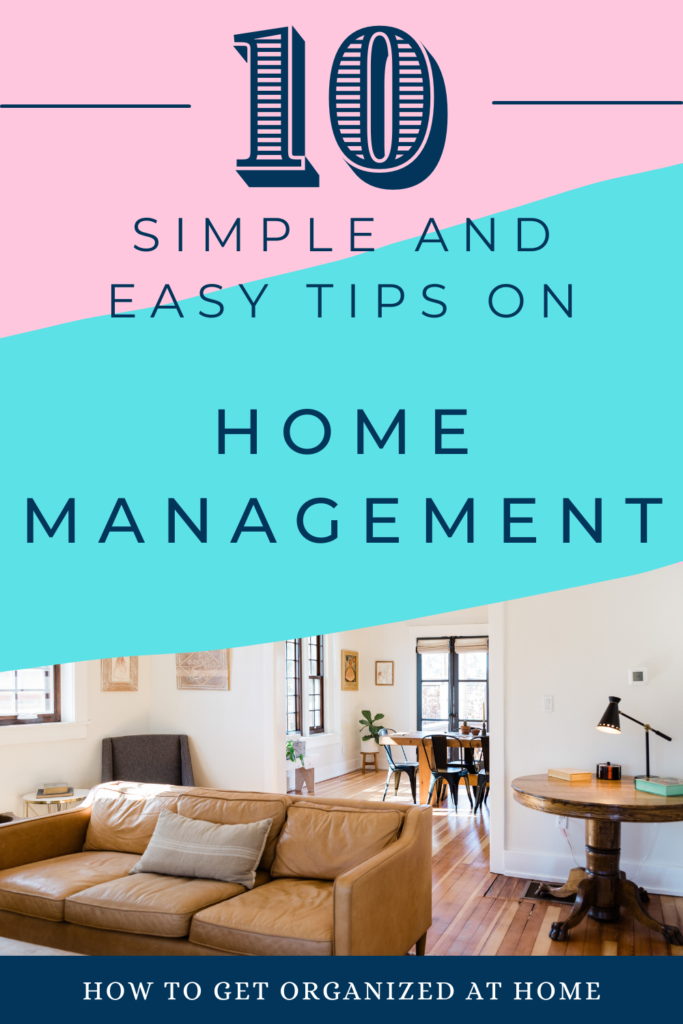 These 10 tips will help you transform how you manage your home because they will give you the control in your home and life that you need to succeed.
1 Using A To-Do List
When you plan your day you need to create a list of the tasks that you need to do. This list needs to only include what you are going to do and not what you hope to do.
It's essential that you fully get the point of not putting more on your to-do list than you can do in one day.
How you do this is to put the time that each task will take. This will help you to ensure that you are not putting more jobs on your list than the time you actually have.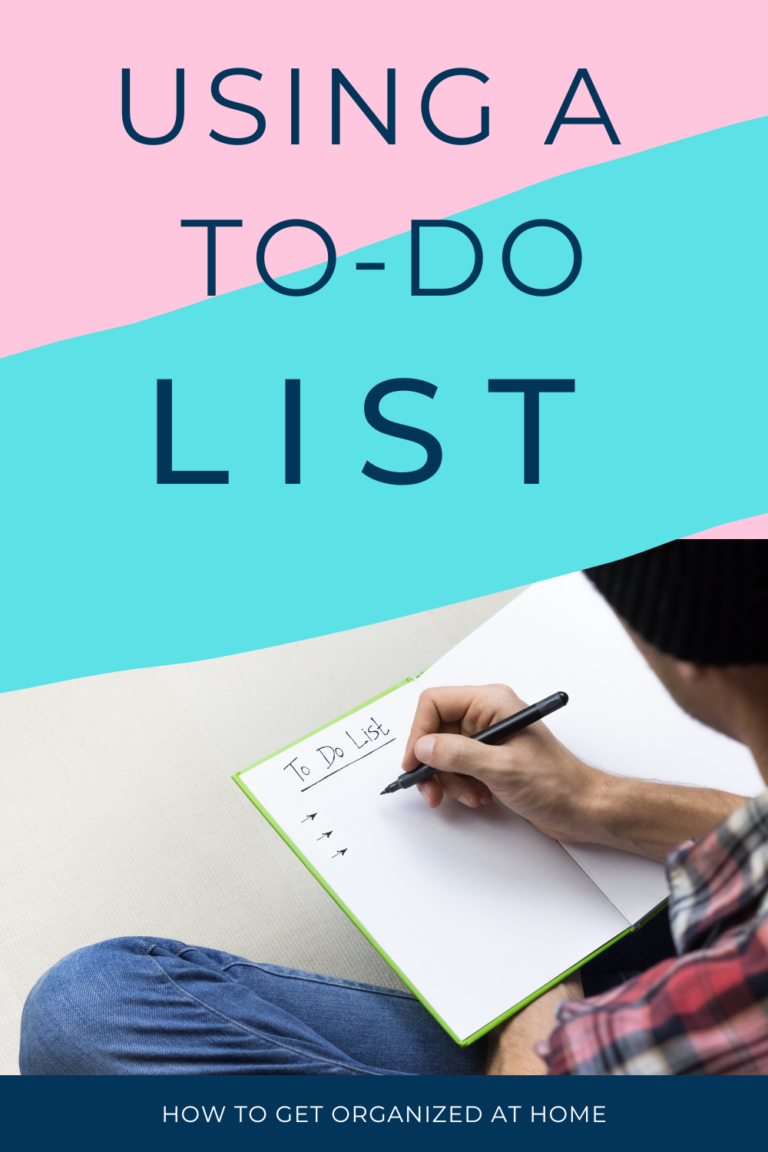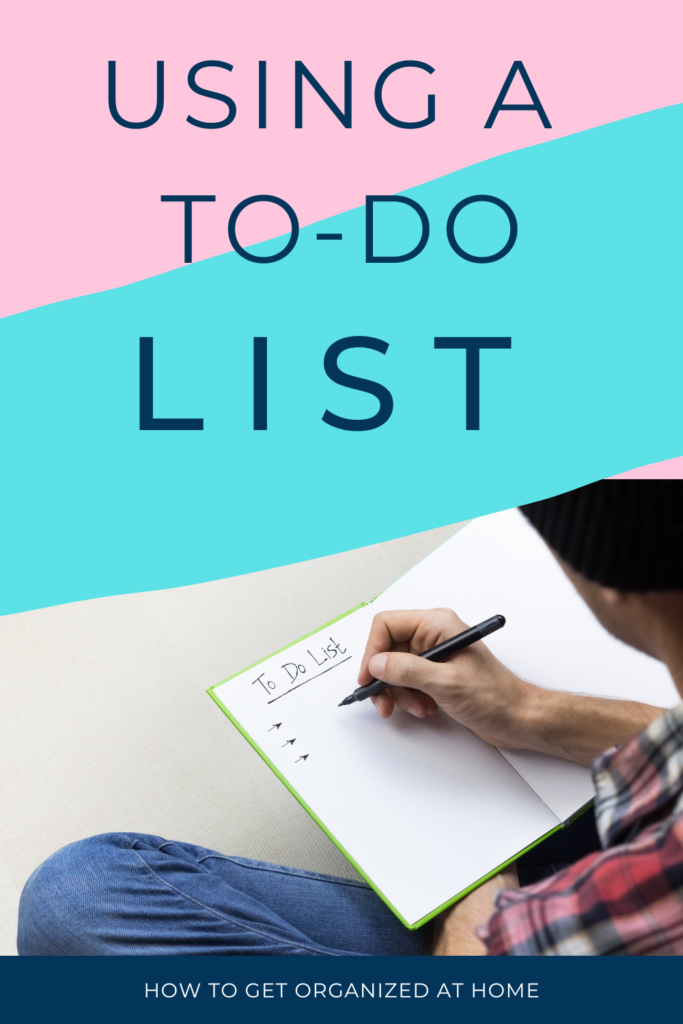 Affiliate links are included for your convenience. (This means if you make a purchase after clicking a link I will earn a small commission which won't cost you a penny more!) Click here to read my full disclosure and privacy policy.
This is a common problem with to-do lists they are too long and you will never get them completed in 24 hours let alone finish them during the day this alone can affect how you feel about getting tasks done.
It's at this point that you give up and never take charge of the tasks you need to do.
2 Cleaning Routine Checklist
Having a cleaning routine is so important in managing your home, it will transform how you clean and help to get your family involved too.
A checklist allows you to track your cleaning and also what other family members have done.
It gives you a checklist of what to do and that's important because you don't have to think about what tasks you need to do.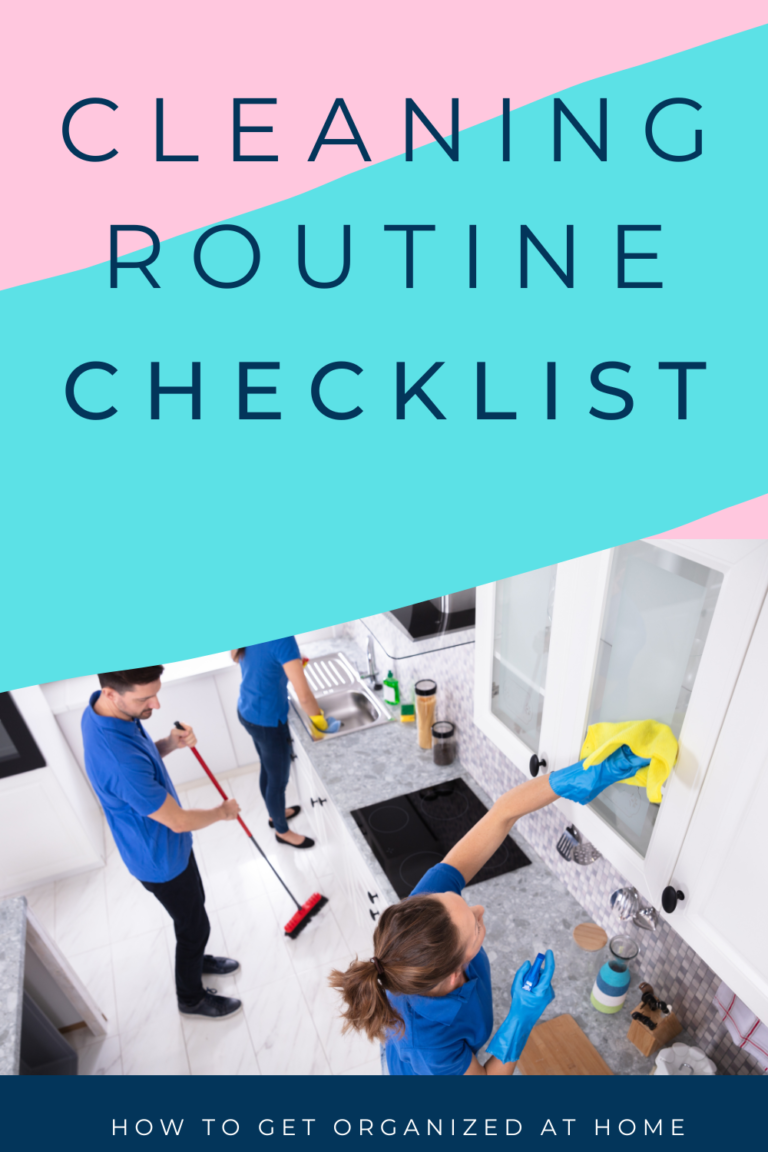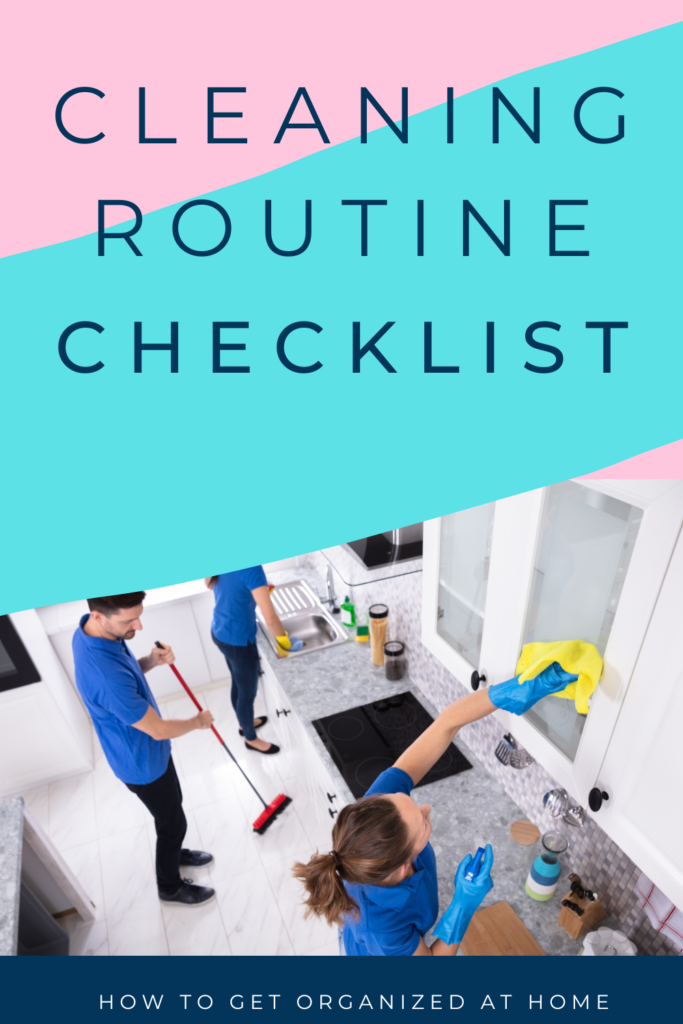 Looking at a list is going to give you everything that you want to be cleaned in a week and you get to check them off when you have completed them.
Physically seeing tasks crossed of will help you to keep motivated.
3 Using A Planner To Plan
Having a planner is one thing using the planner is a completely different ball game.
A planner is a tool, it can't do the work for you, you have to give it the instructions but then you have to follow the plan.
There are so many different types of planners available because so many people plan in different ways. However, this isn't an excuse not to follow the plan.
You have to work with the plan for a few months because it can take that time for the system to work.
But writing down your schedule and blocking out time for certain tasks is going to help you see the time you have for the tasks you need to do.
4 Creating A Meal Plan
Having a plan of the food that you are going to eat and the food you need in your home will help, not only making meal time easier but also making sticking to your grocery budget easier too.
A meal plan lets you have order when it comes to the food you want to eat. You can even prepare meals in advance.
It saves you money as you won't need to grab takeout, also you don't end up wasting so much food because you didn't know it was there.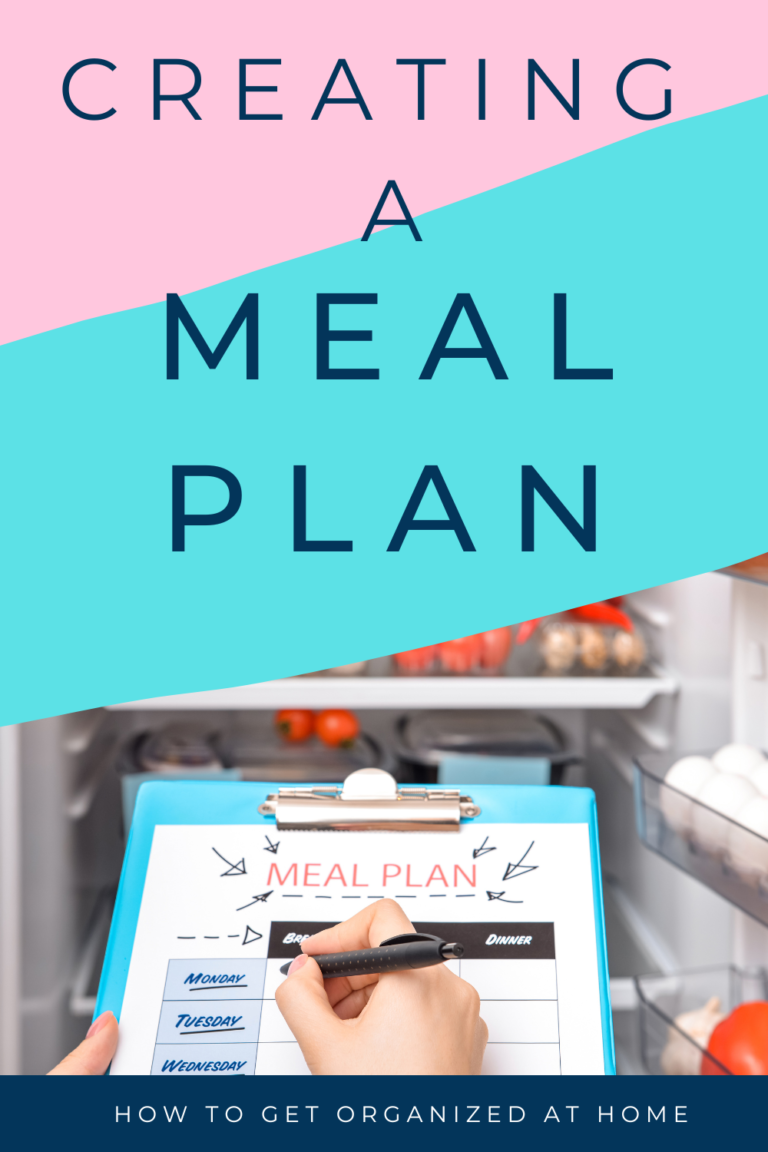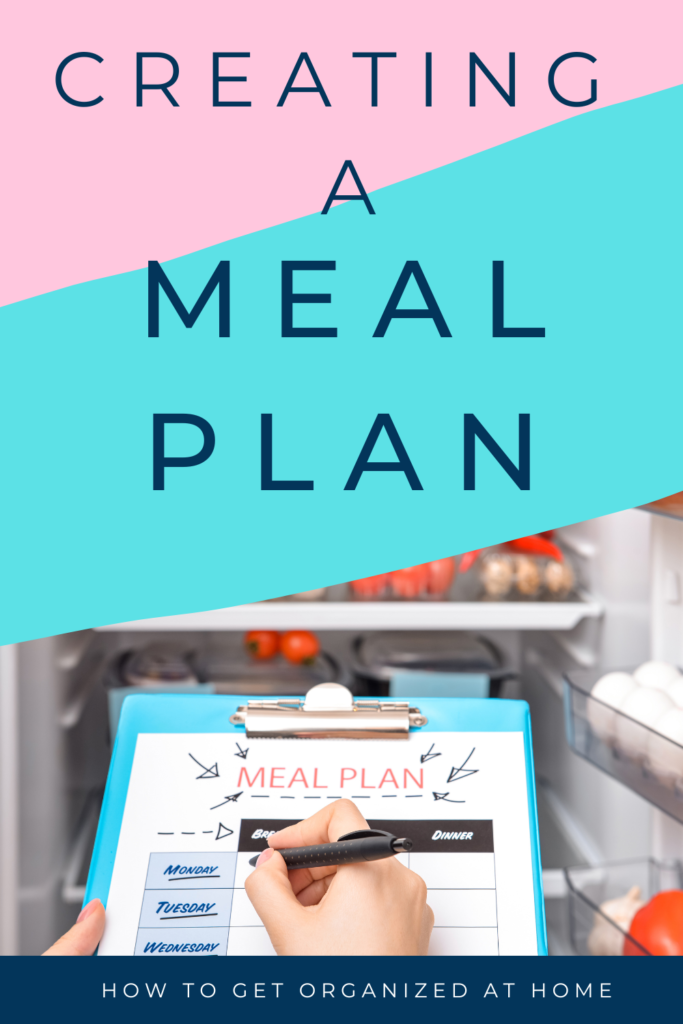 It makes meal times less stressful as you don't need to raid the freezer for meals because you know what you are going to eat and when.
5 Having A Budget
Part of managing a home is about creating a budget that works for your family. You need to make sure you have enough money for bills and food, to do this you need to create a budget.
Having a budget for your food means you have money for food from one payday to the next. It also means putting money aside for bills that you need to pay.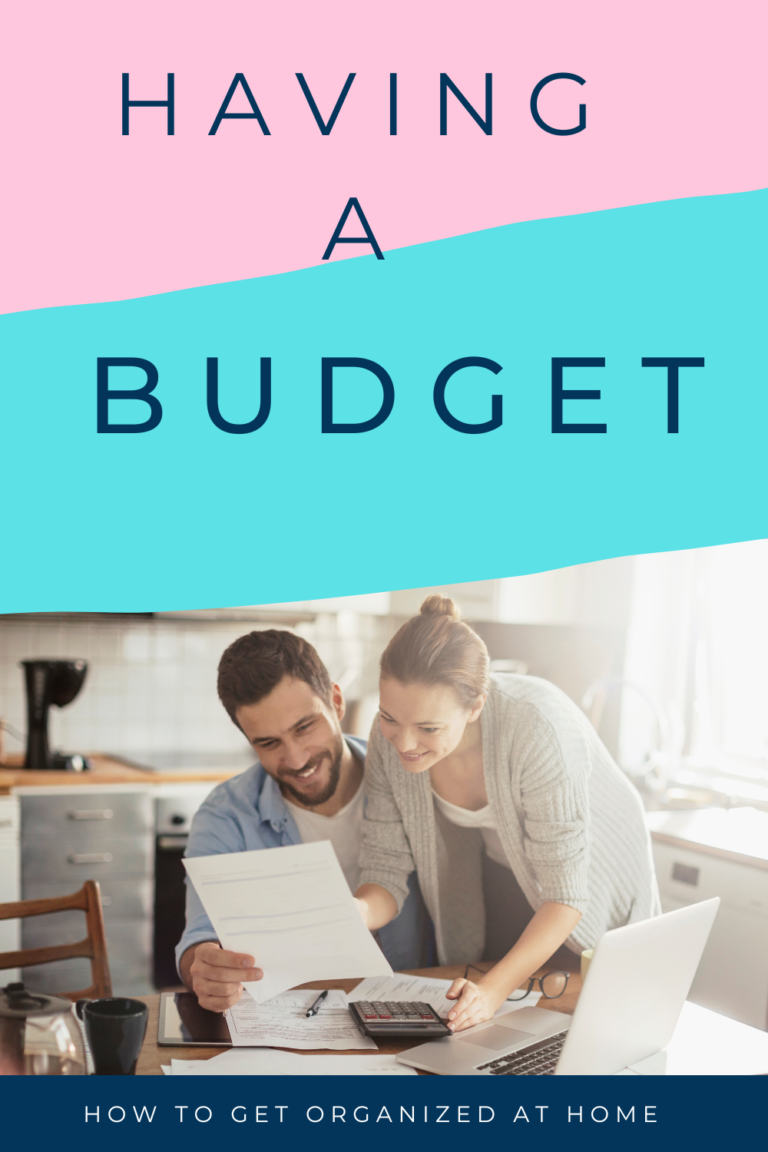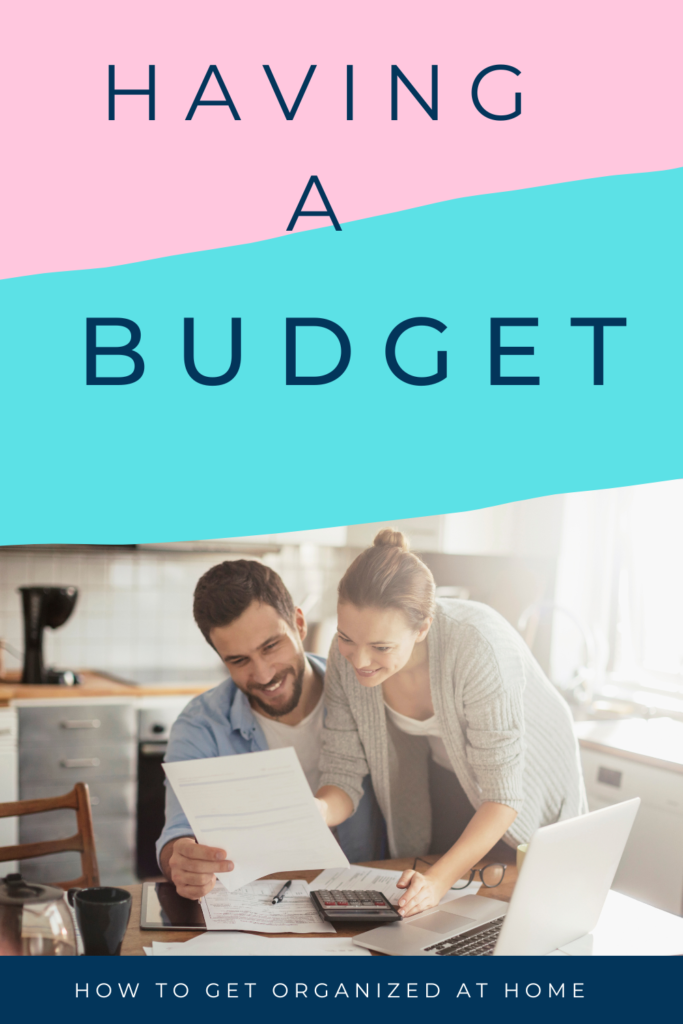 Sorting out a budget for your home and family is going to make it less stressful.
Yes, times are hard and sometimes you won't have enough money, but a budget will highlight this and enables you to take the action you need to plan for the lighter months when money is tight.
6 Organizing Your Home
Organizing isn't a one-and-done process, it's something you have to do all the time. Putting things away once you have finished using them is just part of the process.
You have to be prepared to tackle organizing projects as new items come into your home and when items leave your home.
It's about having a constant eye on all areas of your home and tweaking any area that falls into disarray as well as when your life changes and aspects of your home need to evolve too.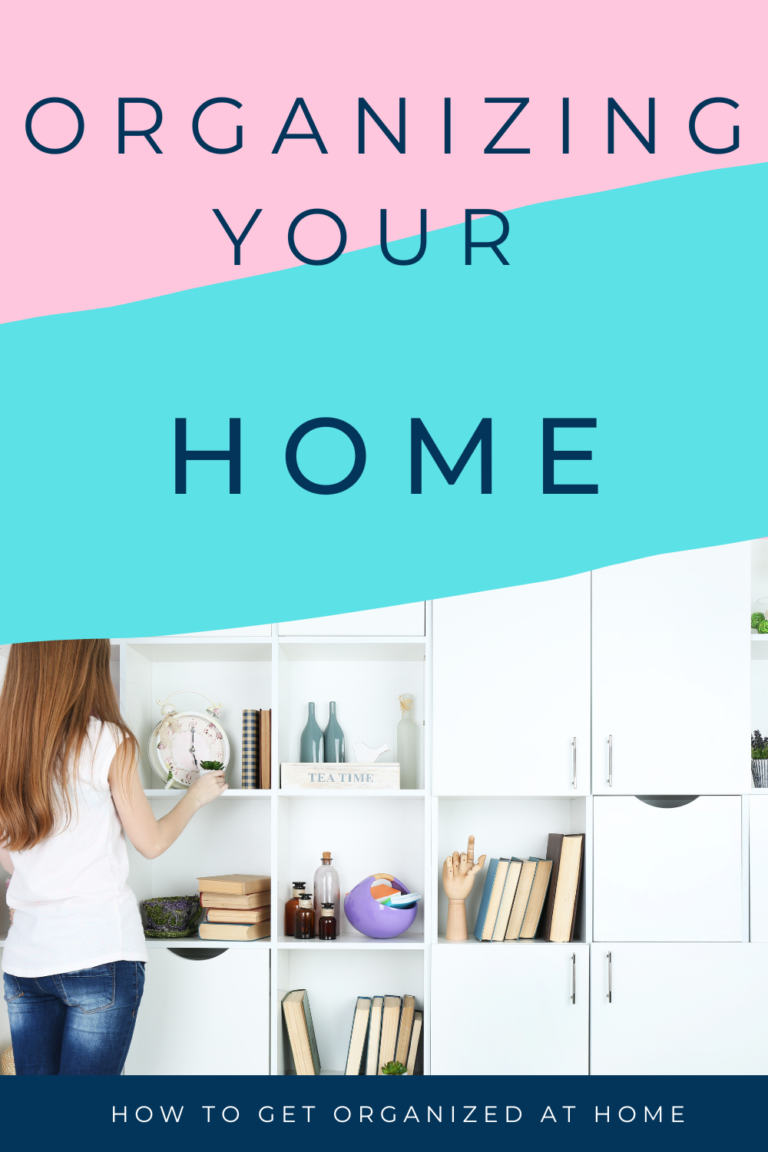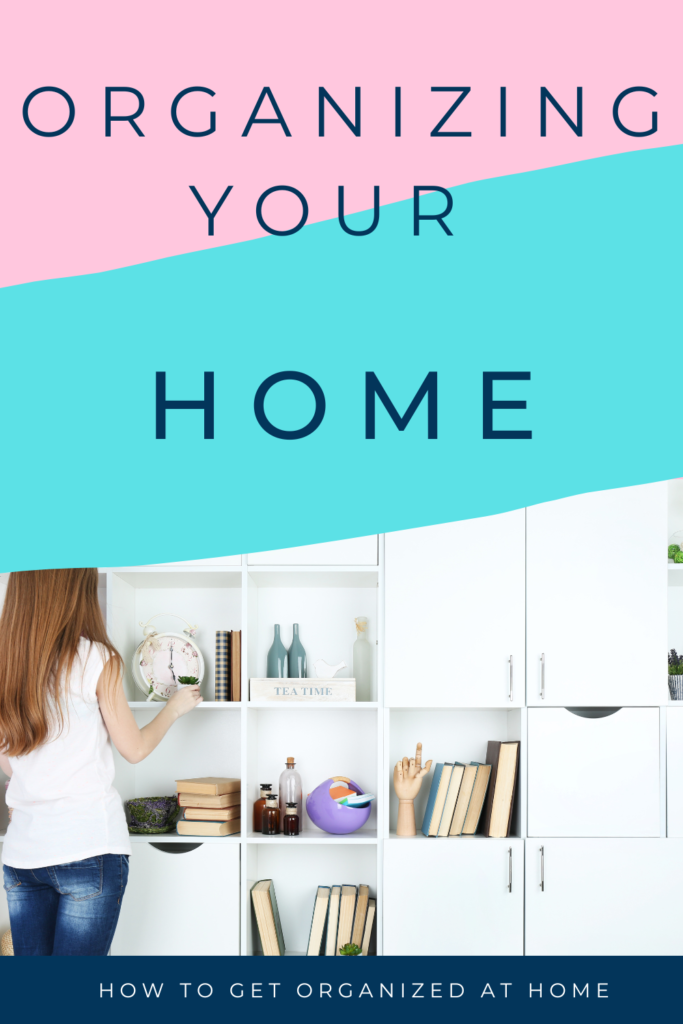 Organizing is an ongoing process that you will need to add to the general upkeep of your home.
I love the Home Edit girls, they are amazing and have taken organizing to the next level!
7 Creating Routines To Make Life Easier
A routine is something you do on a regular time scale that becomes automatic with time.
Writing down the tasks that you need to do so you can check them off is a great way to start, using a chore chart is the simplest way to do this.
Having routines at different parts of your day will enable you to tackle things that you need to do without thinking and helps with the maintenance of your home and how it looks.
A routine does take time to become automatic and it's a way to stack old tasks with new ones to help create places in your day to tackle those tasks too.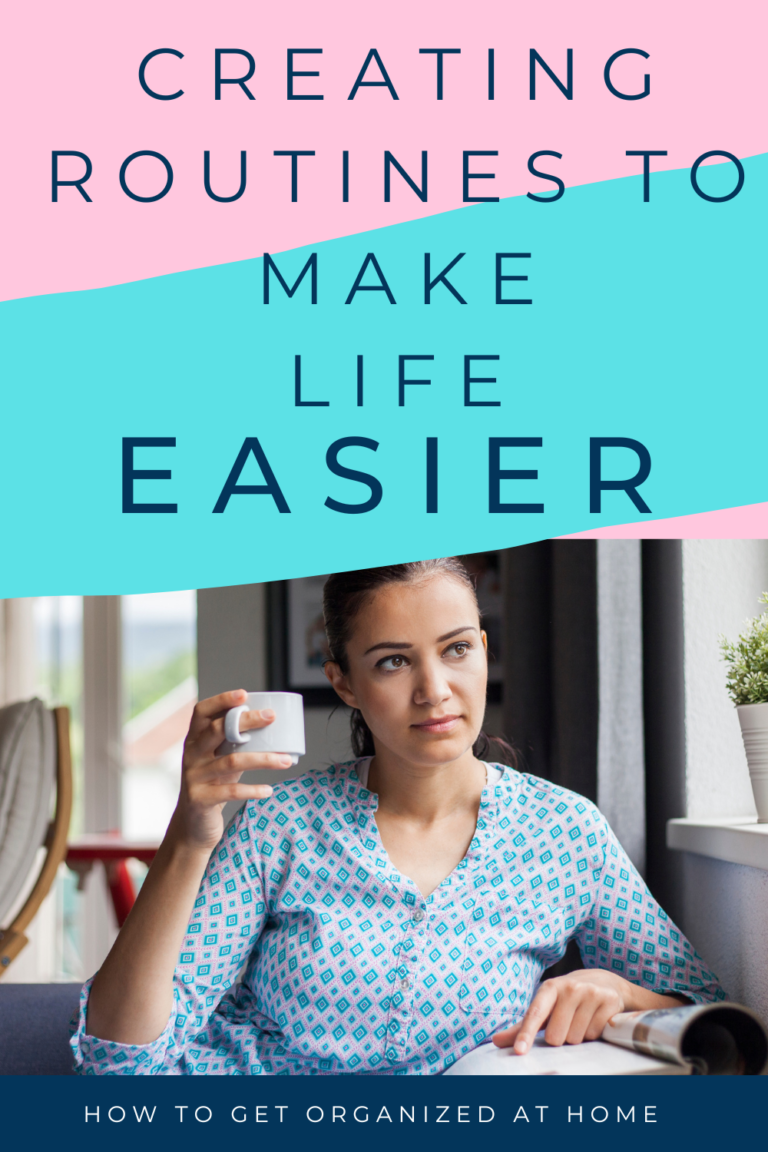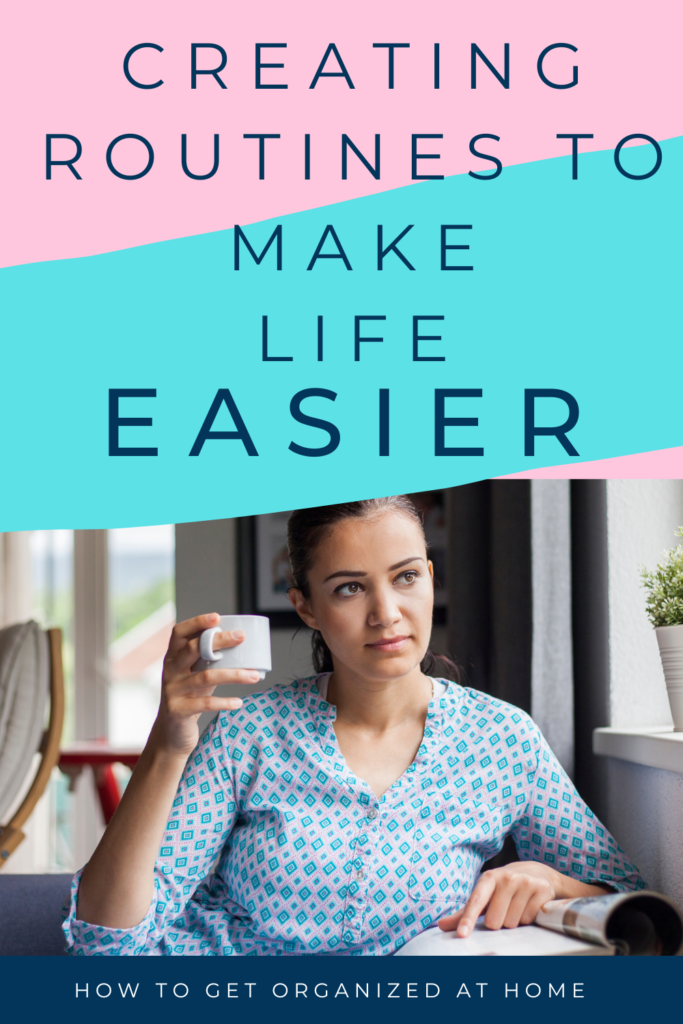 Having a routine a few times a day helps to tackle those tasks that need doing and the routine doesn't have to belong to just you. It could be part of a routine that the whole family does after the evening meal.
It's about creating a routine that you are going to follow and use as a way to get some tasks done during the day.
8 Creating A Command Center
One of the most important things to do is for your family to be on the same page as you.
This is why having a command center for your whole family to look at and to keep informed as to what is going on and where they are supposed to be.
Having a command center where your whole family can see what's happening, and have a place to put things that are important is going to make your life even easier.
How many times has an important paper that needs signing gone astray as there is nowhere to put it where it's safe??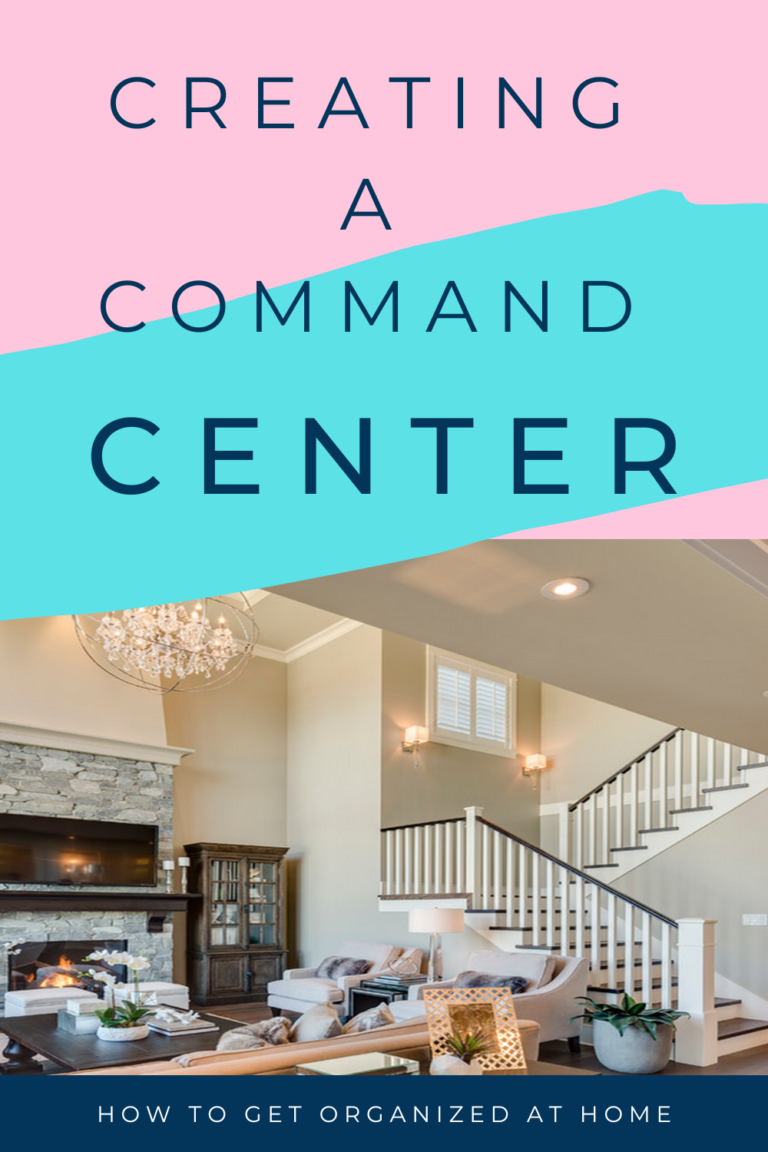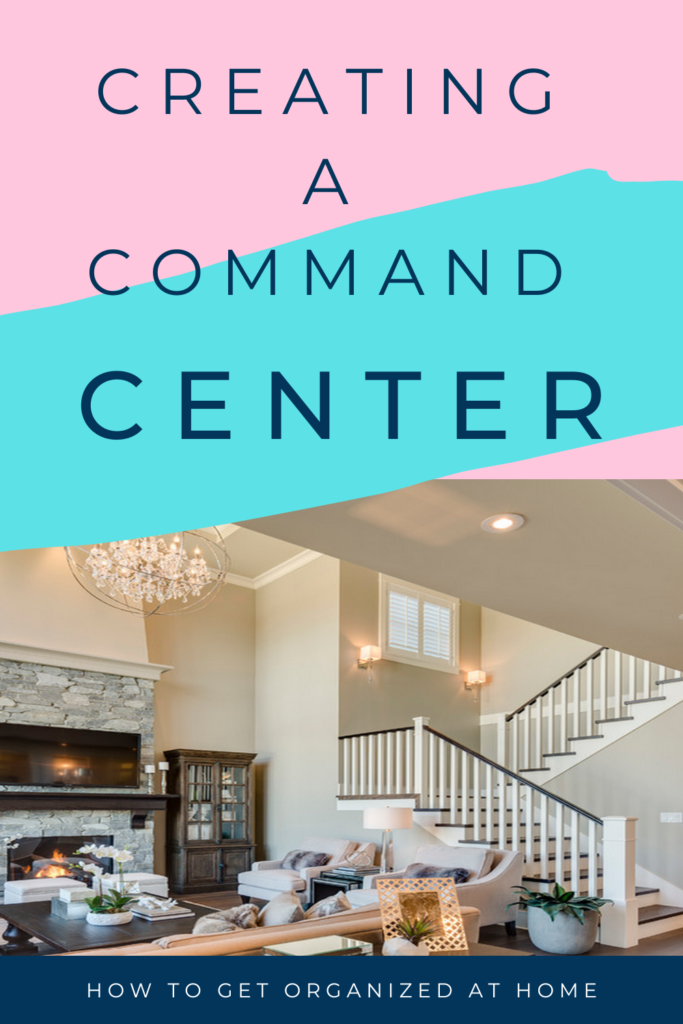 This is going to allow family members to use this centralized command center as a way to ensure they don't lose important information that is needed at a later date. It can help keep everyone working on the same page.
This is good for you and your family and it makes things less complicated.
If you want to see how a command center can help you, you must read how to Create An Amazing Command Center, it will answer the questions on command centers that you may have.
9 Creating Decluttering Sessions
Again, don't think decluttering is a one-and-done scenario, it's an ongoing process that you have to do time and time again.
Things come into your home and things you once used often become obsolete and these items can become clutter.
So, it's important that you put decluttering sessions into your home management plan to keep on top of potential clutter so it can be sorted before it becomes a problem.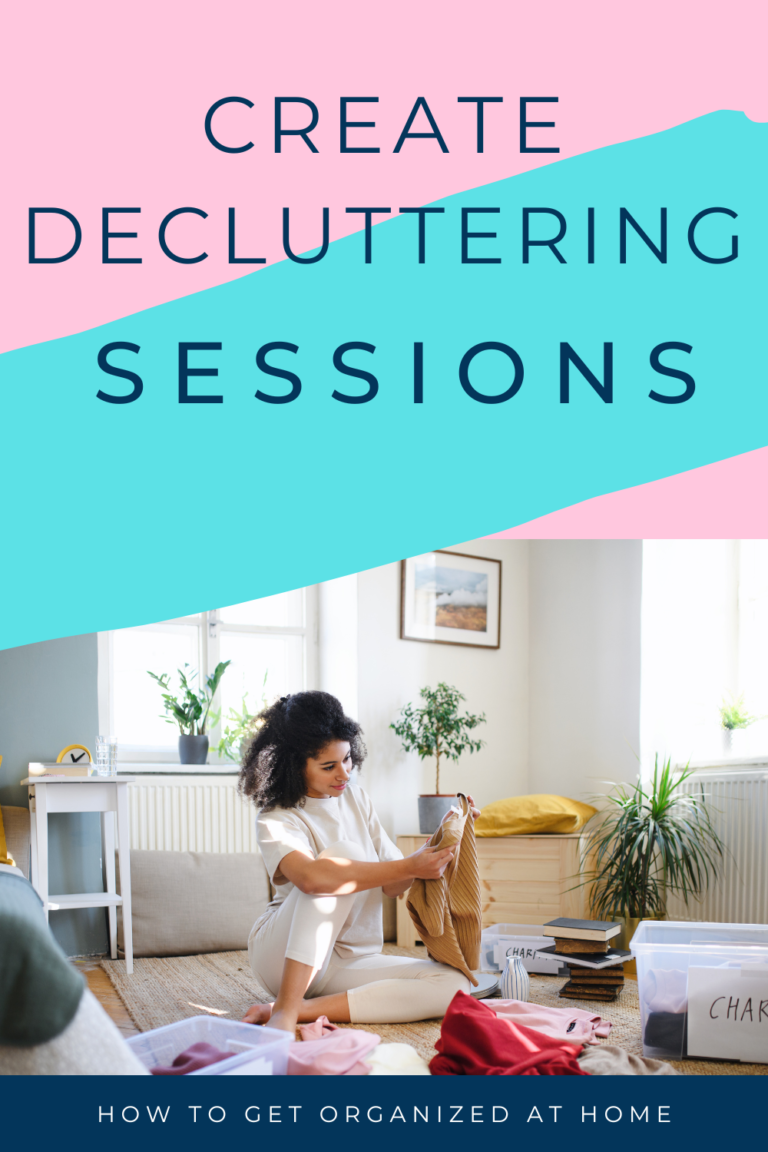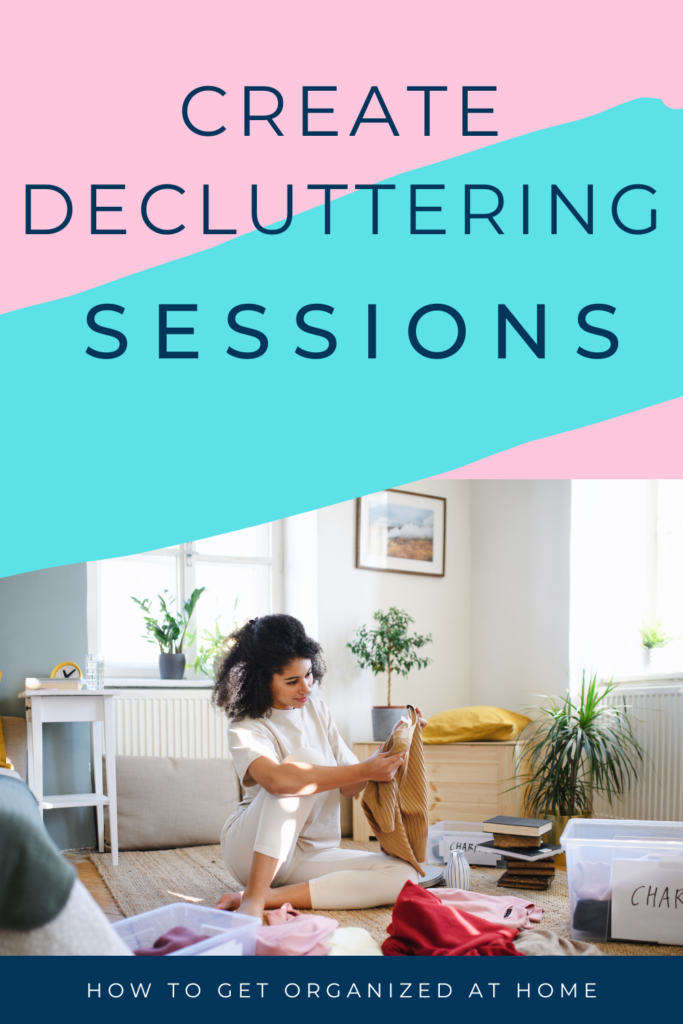 I'm not one of those people that think decluttering sessions should take a whole day or tackle a complete room, I'm talking one drawer at a time.
If you want more information on decluttering you need to read this article on how to deal with clutter.
10 Time Just For You
One of the most overlooked areas of home management is making sure that there is time in this plan where you put yourself first and met your needs too.
To look after your family and your home you need to look after yourself as well.
If you are not healthy and taking care of yourself you aren't going to do a good job taking care of your family.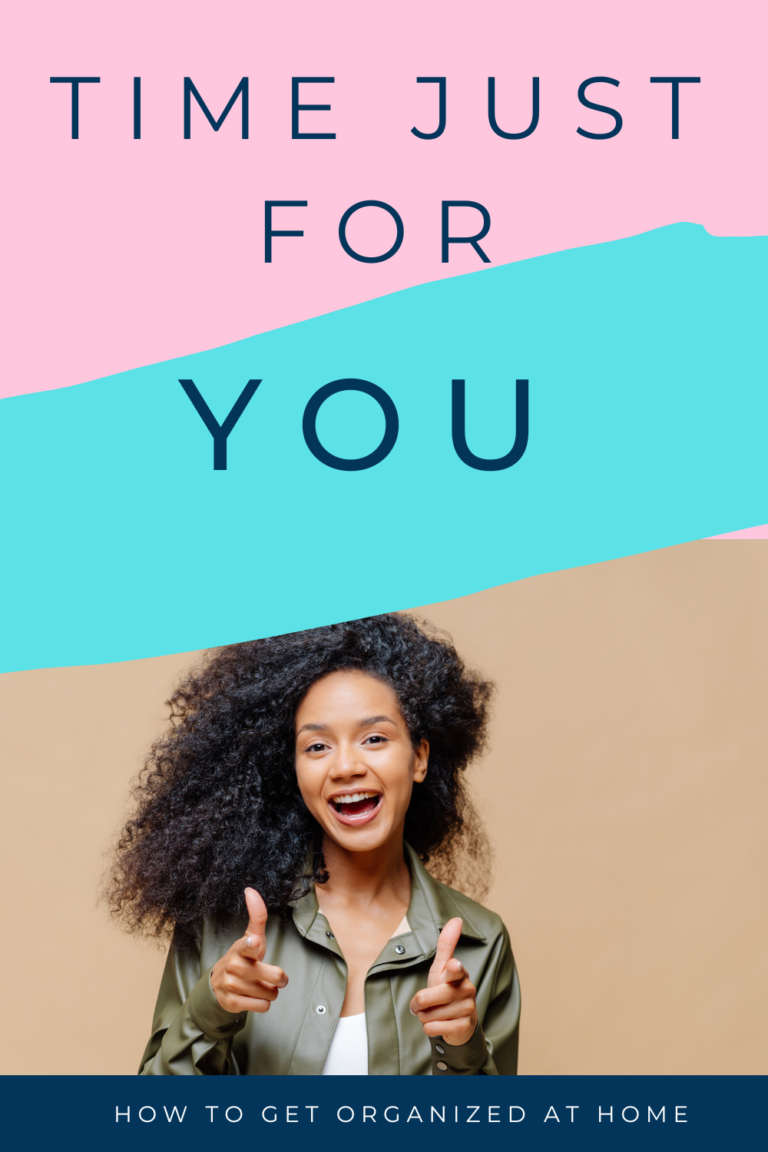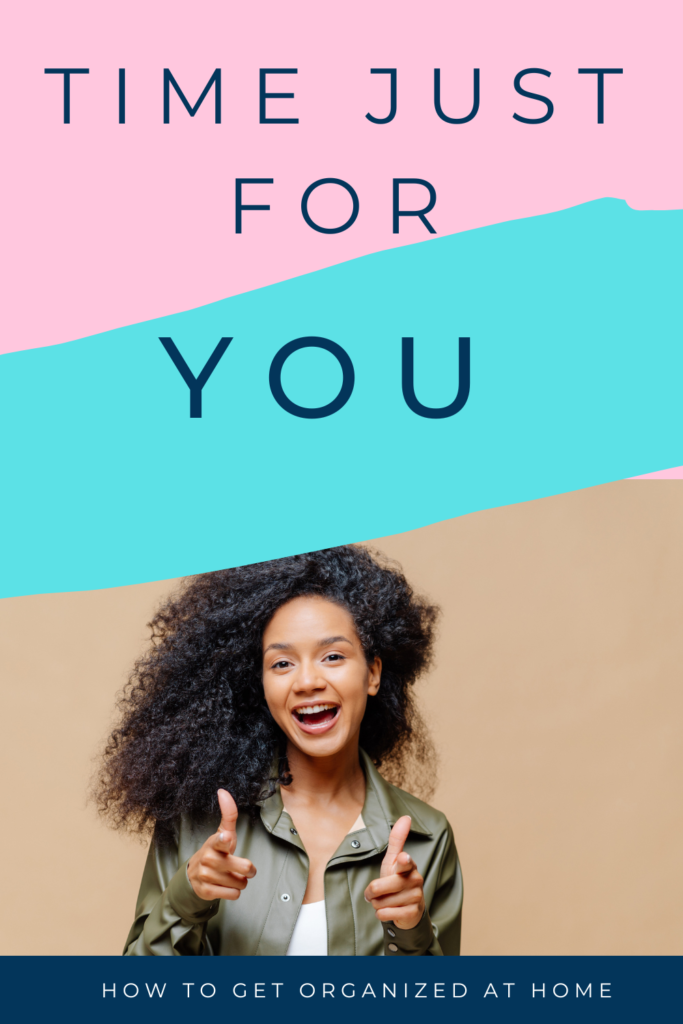 So, schedule in time for the things that you want to do during the day too.
Even if you take these areas one at a time you are going to see an improvement in your home and life.
Resources To Help You Manage Your Home
Home management is hard work and sometimes it's the little things that mean the most, check out these resources to help you more.