Do You Want To Create An Amazing Command Center?
Do you want to organize your family so they know what they are doing and when? If you create an amazing command center, one that meets the needs of your family, you might just begin to feel organized and on track!
There are so many different options that really you are completely spoilt for choice on what design and how it will work in your home!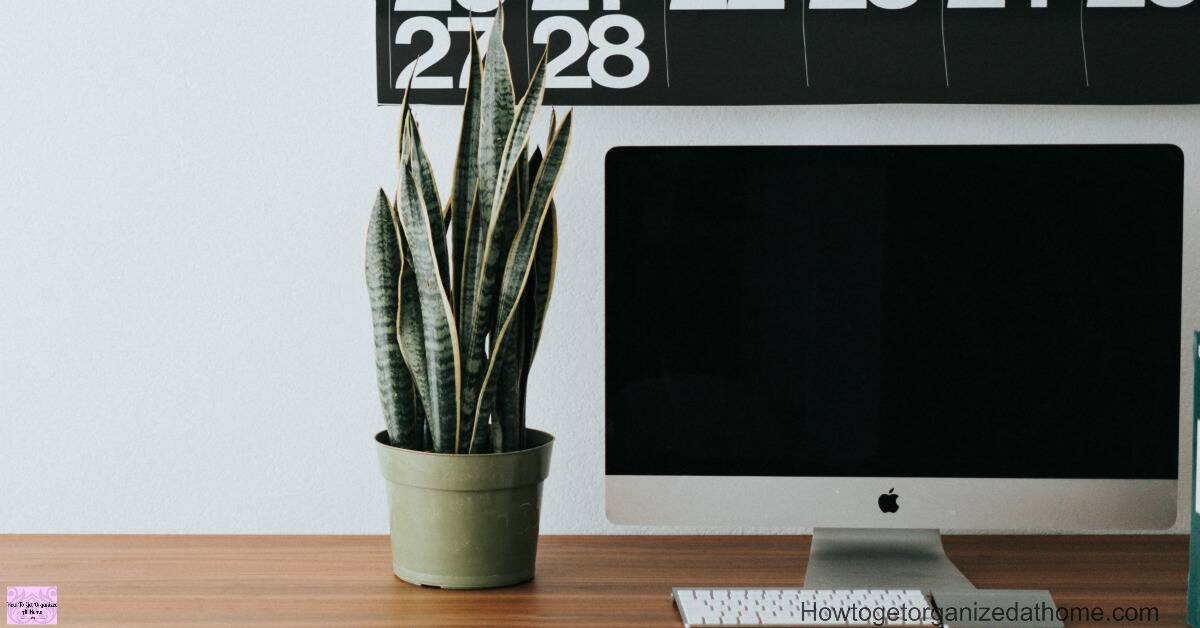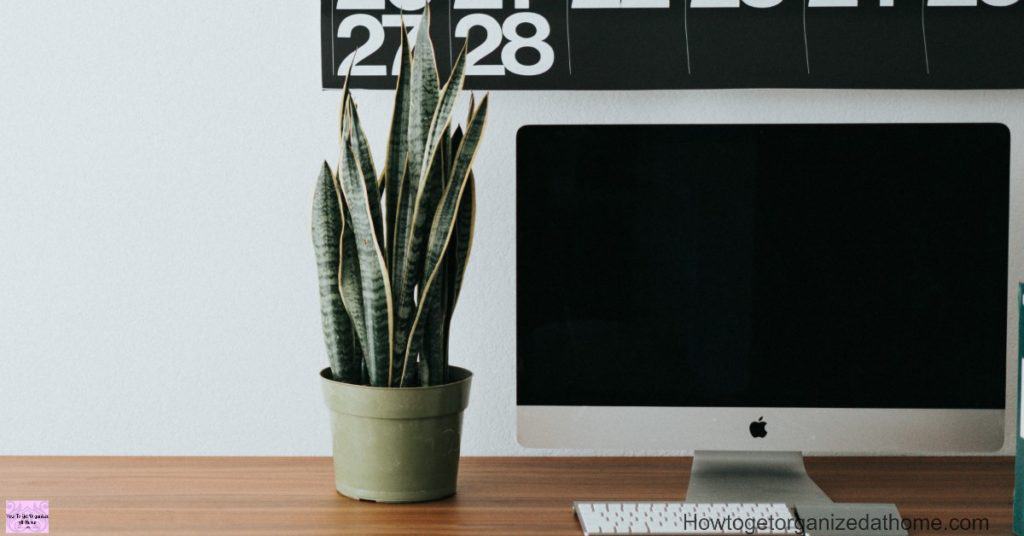 What Is A Command Center
A command center is a place where you bring all information together as a family so you know what you are doing on any given day!
Something as simple as a calendar with all appointments and commitments written out so everyone is aware of everything.
Or more elaborate and fancy, it just has to fit your needs as a family!
The Purpose Of A Command Center
The purpose of using a command center is to have one place where you keep all the important information that you need.
So every member of the family is able to see the commitments and to work out what they need to do.
The position of a command center depends on how you work as a family and the space you have.
It is often kept in the kitchen or near the entryway, this ensures that everyone has access to it and uses it to record meetings or appointments that will affect the family.
Examples Of Command Centre's
You can create a command centre that is simple or elaborate, the choice is yours, it just needs to work!
I love this example of a shiplap command center, it is an awesome illustration of how using what you love can create something amazing!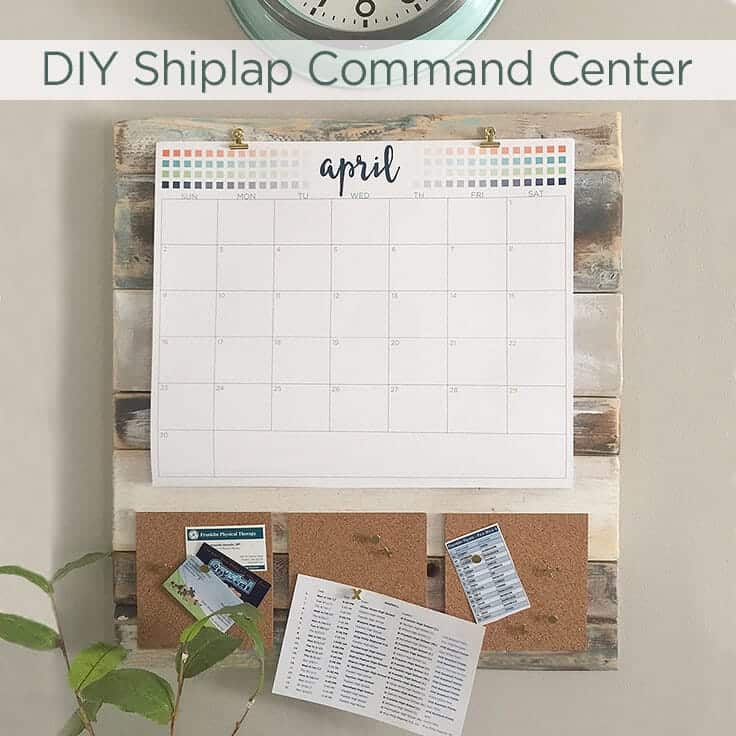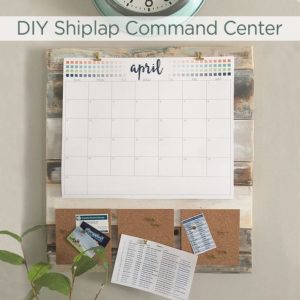 If you are thinking lower key this simple organization system on your fridge can work great!
Looking for something practical and yet ultra-modern this industrial farmhouse style is awesome!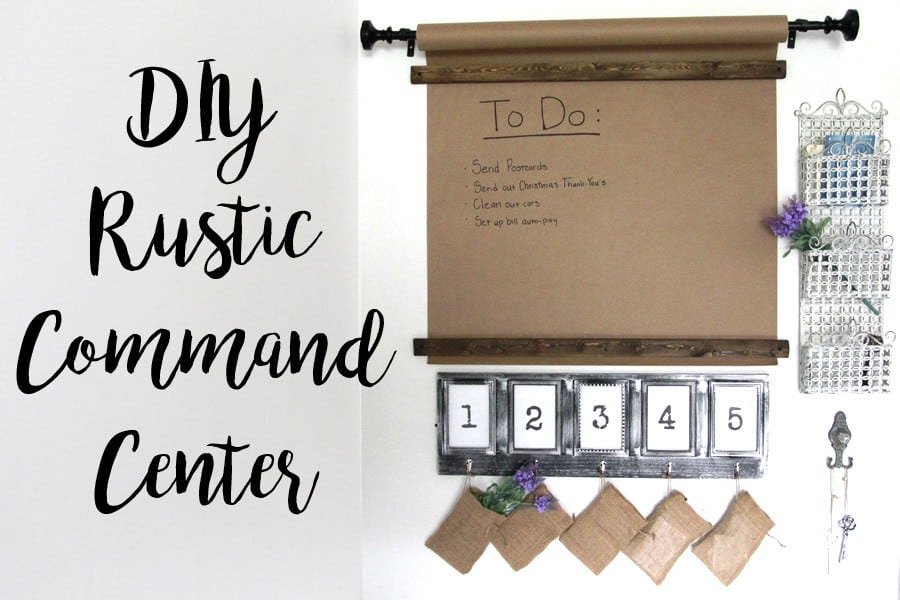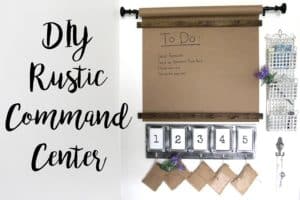 Creating your own chalkboard with a cork section to pin notes to isn't as difficult as you might image! Not only is it a great way to highlight important appointments it is great for leaving a message for other family members not to forget!
Ideas To Think About
Currently, even our family calendar is misplaced, it hung in the kitchen for years, but then after we looked into rearranging the kitchen it lost its home!
This has made keeping everyone on the same page quite a challenge, luckily my family's schedule isn't in that crazy time with young kids, school activities and sporting clubs!
The fridge has become a hub for information and notes and it is starting to annoy me!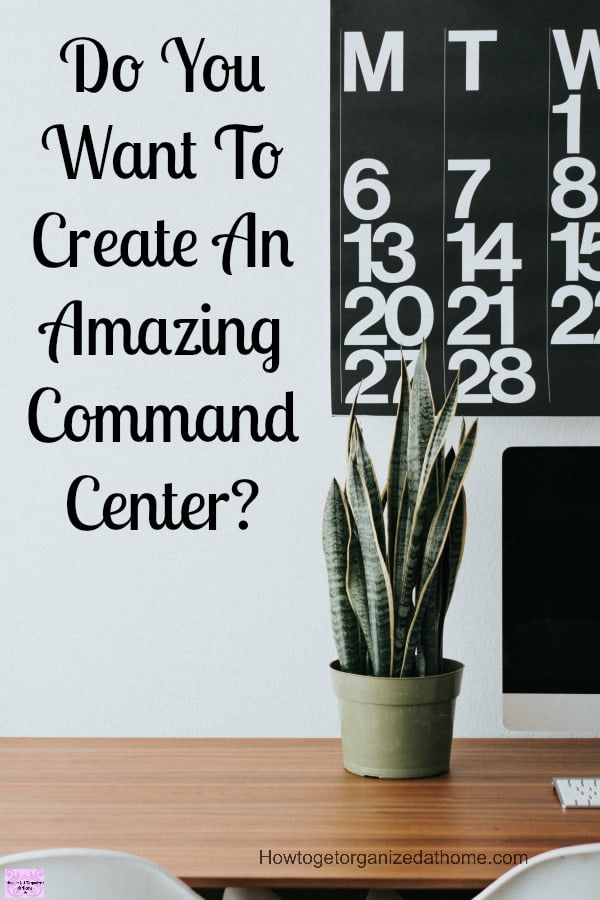 My Thoughts On Design
I want to bring all these ideas from these other command centres' so when I actually am ready to think, create and design my command center I can make it fit our family perfectly!
These awesome command centres' above have given me some great inspiration and have added to the thoughts I have in mind when I get creative!
Affiliate links are included for your convenience. (Which means if you make a purchase after clicking a link I will earn a small commission which helps keep my blog up and running but won't cost you a penny more!) Click here to read my full disclosure and privacy policy.
The areas I am thinking about are:
What It Needs To Do
When you are thinking about a project or an area you want to change, thinking through the details of what you want it to achieve is always a great idea.
I need pen storage, there is nothing worse than not finding a pen when you need one!

Calendar, a place to note down appointments and birthdays so they are visible!

A space for meal planning, there is nothing worse than not knowing what you plan to eat for dinner!

Notes, there are always things family members need to remember and being able to write a quick note is key!
These are the areas that are important to my family, you need to think of things that you need! If you have young children and they have letters or forms having a place to put these so they aren't forgotten is great!
I can't wait to share my design board with you for what I finally come up with for my own command center!
Therefore, if you are looking for inspiration, or need to change aspects of your current system it is a great idea to get ideas and inspiration from others!
Looking for other articles about your home? How To Banish The Clutter And Organize Your Home is a great place to start!