Have You Tried To Make Your Own Christmas Wreath?
Have you tried to make your own Christmas wreath? This is something that I'm doing this year!
Don't be scared, there are loads of ideas and inspiration to help you create the perfect wreath for your front door!
I think I've found the perfect one for me! I just love it and I think you will too!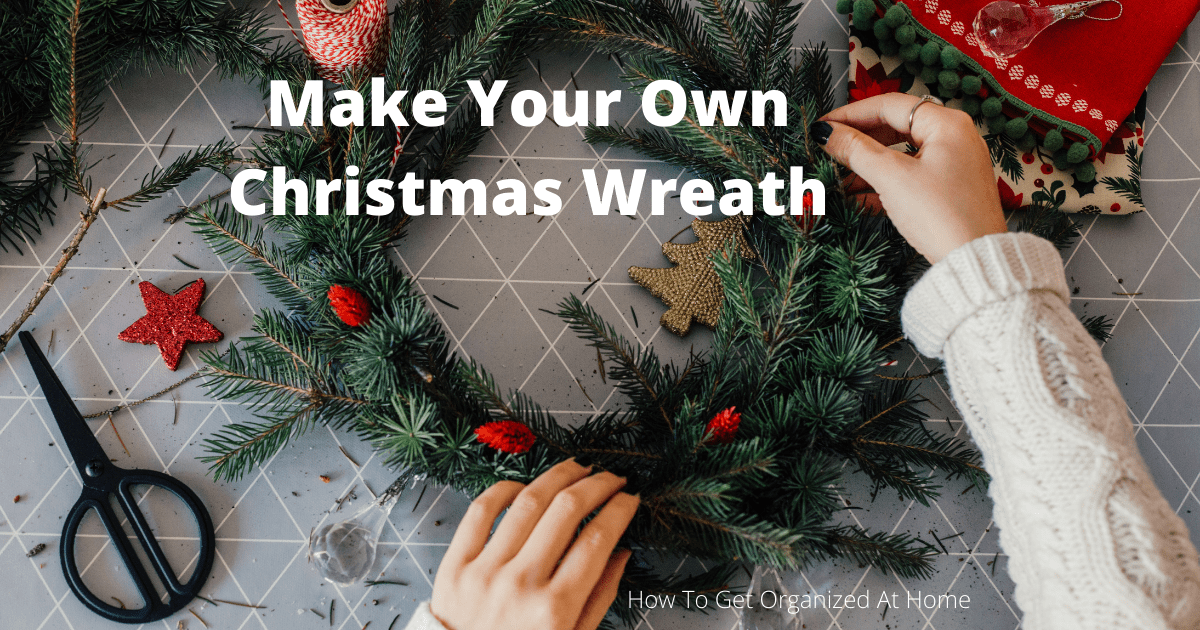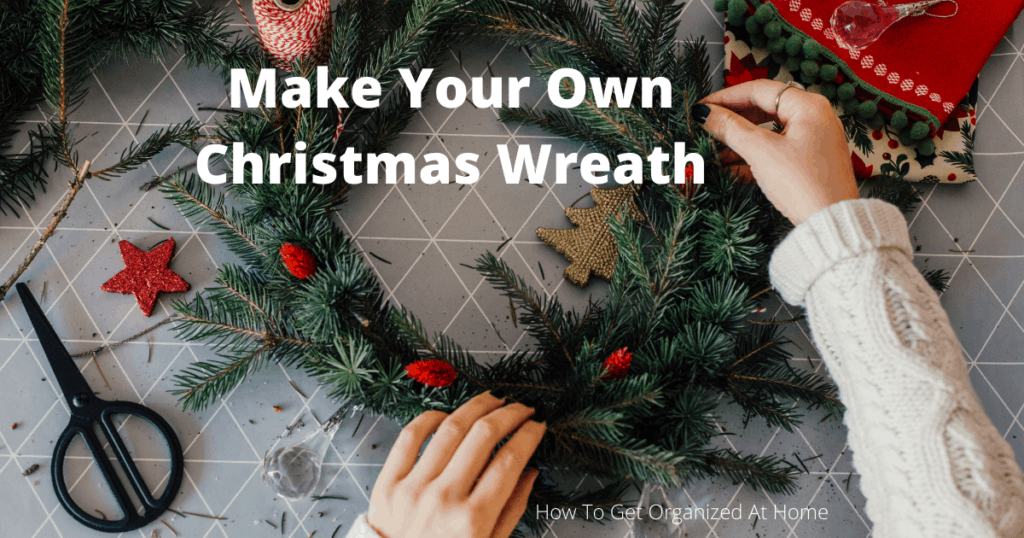 Related Articles
Finding Your Inspiration
Making a wreath is a simple idea that you can do with your family, you might even want to get the kids involved!
I think what has stopped me in the past is not wanting something that looks traditional, I like things that are different and I'm starting to embrace colour too!
I'm feeling more confident in what I can do and that is making me take the love for my home to a new level!
I don't think you need to own your home to love where you live!
You have to love what makes it special and your home! You need to find things that you like and love!
Inspiration For Christmas Wreath Making
If you are looking to make your own Christmas wreath, you can put your own twist to the standard and classic idea and concept of a Christmas wreath and create anything you want!
This is the wreath that I'm going to make, it's perfect! It's a felt ball wreath and I'm in love with it! It's so amazing and perfect in every single way!
I think I'm a bit in love with it!!! I was considering Tasha's pom-pom wreath that she made a few weeks ago but I didn't fall in love with it as much as the felt balls!
A great idea is to add something that means something to you or your family. Adding a letter or initials to a wreath is a great idea not only does it make it look amazing but also has the potential to make a great gift idea, especially if it is something that will last!
If you are looking for something that feels traditional but has a modern twist to it I know that you will love this really cute but simple Christmas ornament wreath!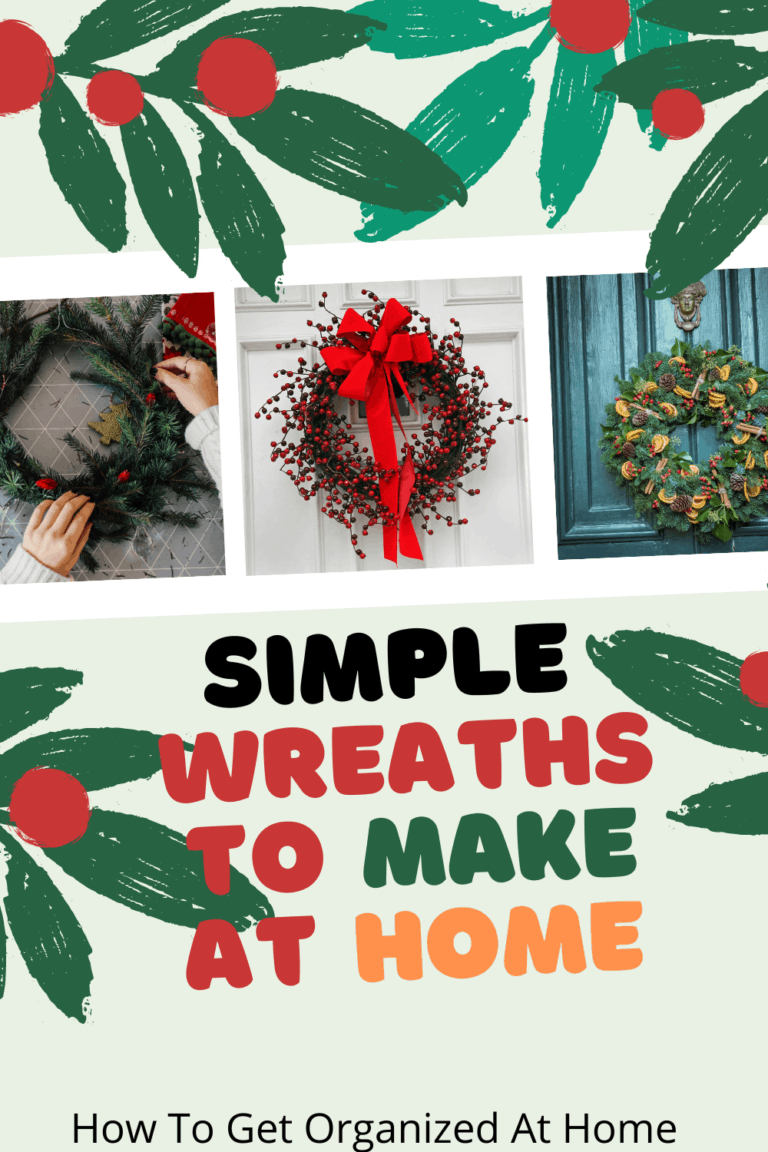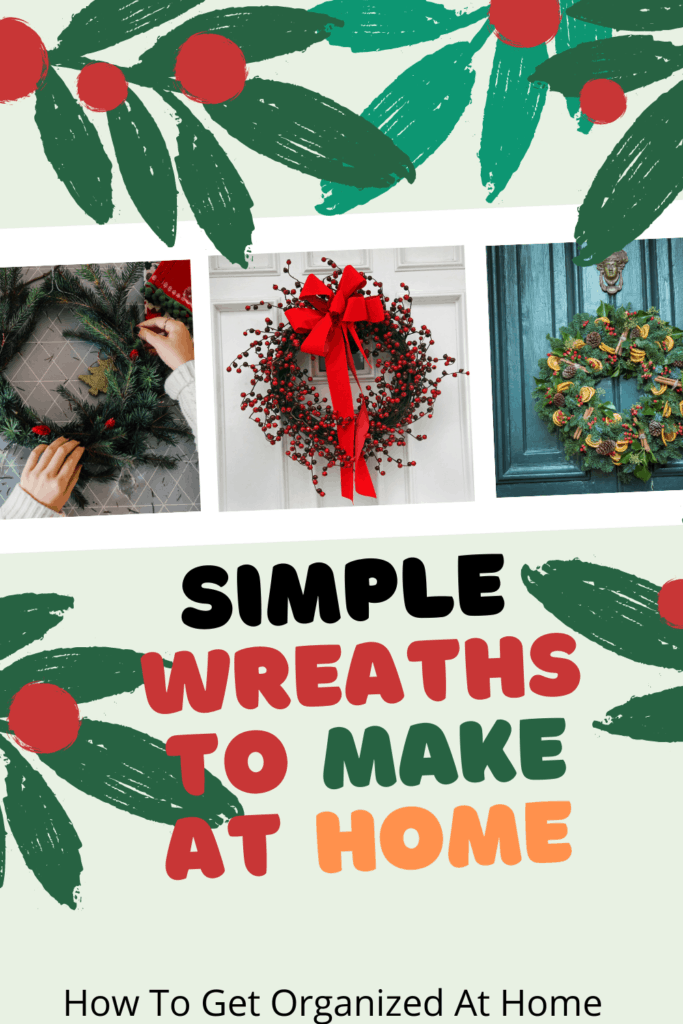 Not Up to Making Your Own?
With everything else we need to do at this time of the year, don't panic if you really don't feel able to make your own wreath!
I have you covered I have found some really truly beautiful wreaths that you can buy ready-made that I know will add so much to your home that you will love them as much as I do!
I don't want you to feel that you have not made a wreath as something as letting you or your family down! Seriously, I'm only just making one this year because I've carved some time into my plans to do so!
Some Amazing Wreaths To Inspire You
I found wreaths that you can buy and some of these are just amazing!
The most important thing is don't be afraid of your Christmas wreath, go with what you like but make sure that it is within your budget and the delivery time is suitable to meet your needs!
Affiliate links are included for your convenience. (Which means if you make a purchase after clicking a link I will earn a small commission which won't cost you a penny more!) Click here to read my full disclosure and privacy policy.
Light up wreath: This traditional looking Christmas wreath has lights. You must check how the light works, this one's battery operated! These lighted wreaths are great for creating a sense of warmth at your front door!
Festive wreath: This is a really cute festive wreath that is just amazing! It is simple with a modern twist on the classic wreath! I love it!
This red apple fall hydrangea wreath is absolutely beautiful! It really is a stunner!
Hanging Large Christmas Wreaths
If you're worried about how to hang your wreath on your door, don't be!
There are lots of options that allow you to hang objects on your door without damaging the door.
A large suction cup is ideal if you have glass on your front door! They don't work so well on wooden doors, well not in my experience!
Another option is to place a command hook upside down on the inside of your door at the top this allows you to hook something on the outside of your door. By using a command hook it means that it is not permanent and will easily come off!
Or you can use these over the door hocks, I haven't used one of these before but I think they can look great!
Fresh Christmas Wreaths
If you intend to have a fresh or live wreath, these are better to either be made at home or purchased from a local shop.
You want it to last and sometimes buying these from big shops often mean they have been made for some time and this does have an effect on the length of time it will last and look great!
Ensure the freshness of the wreath and hopefully, it will last the season!
When it comes to your Christmas wreath, go with what you can afford and what you like! Don't be pressured into a wreath because it's traditional! Think about what you want and love and go with that!
You Will Love These