5 Home Management Systems For Moms To Help With Family Life
Are you struggling with remembering to do everything? Do you feel like you are drowning under a pile of stuff and you don't know how to break free?
I get you, I have been there and it's not the easiest place to be when there seems too much to do and not enough time to do it.
With these 5 home management systems for moms, you will be able to see what is happening and this makes it easier to take back control and move forward with managing your home on a day-to-day basis.
With these home management tips, you will begin to see what it is that is causing you to falter and help you get back on track.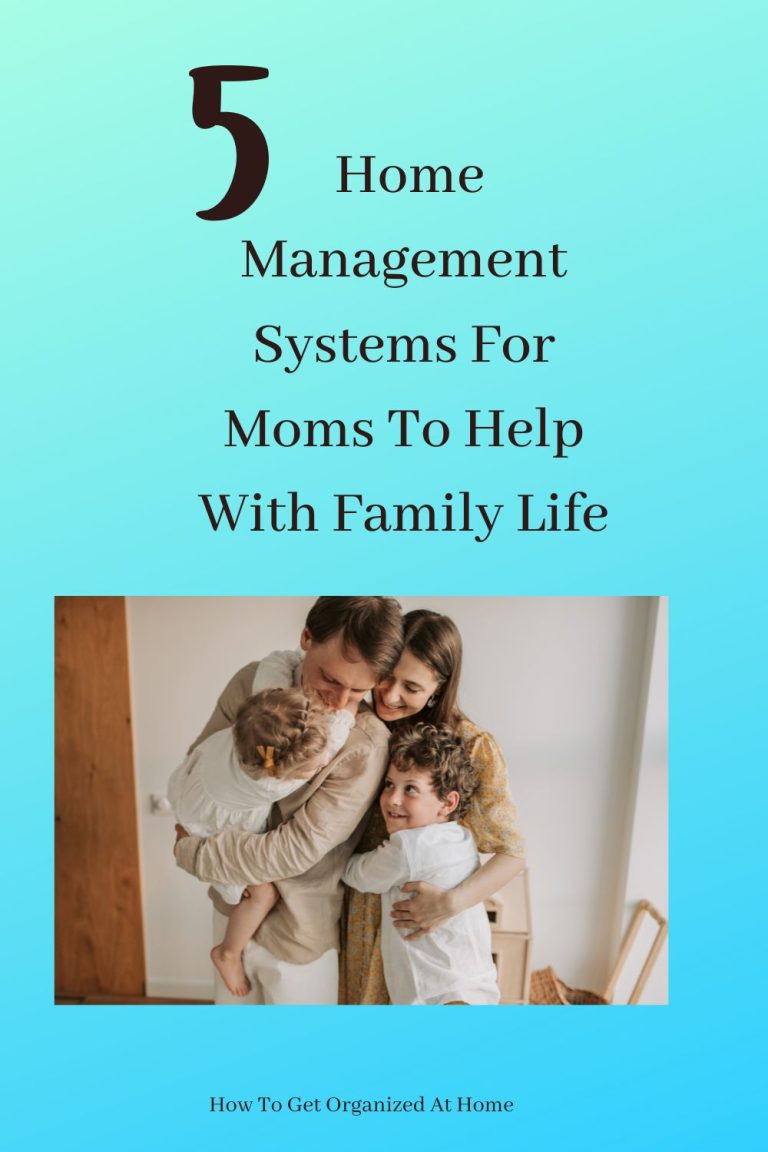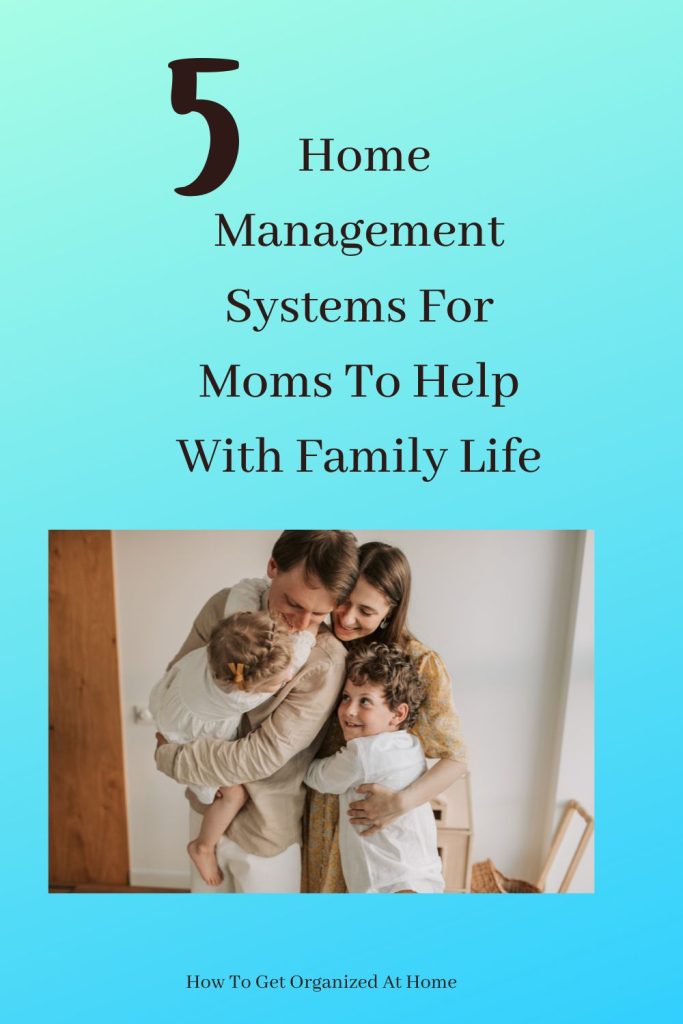 Don't feel alone, reach out and let me help you go from chaotic to organized in no time at all.
Affiliate links are included for your convenience. (This means if you make a purchase after clicking a link I will earn a small commission which won't cost you a penny more!) Click here to read my full disclosure and privacy policy.
1) Keep It Simple
The most important thing to do when it comes to looking after your home is to keep it simple. The more complicated you make things the more stress it's going to cause.
How do you keep things simple?
Don't create massive lists that are impossible to get done in a day
Give yourself time to breathe
Don't be too hard on yourself if you didn't get something done in the time you allotted, give yourself more time in the future for the same task
2) Always Write Things Down
Perhaps I should have had this as point one, don't rely on you remembering something, write it down.
So many things get missed because we forget to write them down. We all carry phones around with us, it takes two minutes to add something on there but it will save your brain.
You can't plan anything unless you know what is coming up, you will only know what's coming up if you have written it down first.
Our minds can't hold on to all the information, we need to give our brains a rest from trying to remember everything.
Writing things down gives us the space in our brains that we need to function. If you are trying to remember everything, chances are high that something is going to slip through the net.
We all know that thing we forget is going to be important, so writing it down gives your mind a rest from worrying it's going to forget something.
3) Use A Planner To Keep Everything In Order
Don't use scraps of paper that you never will find again, have a planner, one that you can write in or on your phone, and make sure you are putting things in here daily.
It's also a great idea to ensure that you are looking at your planner daily so that you don't miss something that was planned.
A planner is just a tool, it helps to remind you of things that you need to do. You have to use the tool for it to work. But if you do use it, it can be the best thing that you ever did because it is right there and ready for you.
It has the ability to show you when things are due, it can show you when appointments are, and if you work it well it can even remind you of things that are coming up.
Related article: Why The Planner Pad Is So Good
4) Meal Planning Is A Must
The worst time of the day to be looking for food for your evening meal is right before you need to start cooking it.
This is the time when anger is quick and indecision is even quicker.
Creating a plan of what you are going to eat will reduce stress at a very difficult point in the day. Working out what to eat before you are even thinking about the evening meal is going to not only make life easier it can also save you money too.
Having a meal planner is a great idea and saves time too.
Getting everyone involved in picking meals that they want to eat means that sometimes it might not be their favorite but they will get something they have chosen on another night.
Write down these meals so all family members can see what is for dinner and you might find that they are more willing to help prepare meals too.
Planning what you are going to eat is going to make your grocery shopping easier too, you will know what foods you need. It can stop you from buying unnecessary foods because you know you won't need those items.
5) Have A System For Doing House Work
Unless you pay for someone to come in to clean and do the housework you need to have a plan.
Understanding what time you have to clean is the first part you need to work on. Creating a list of the tasks that need to be done is another aspect of planning a system.
Putting these tasks into the time you have available is the next step. The most important step is following those plans that you have in place and actually doing the work required.
If there is more than yourself at home, then talking about everyone doing some aspect of the cleaning is important.
You could have chores that everyone has to do or you could split up the tasks and share them out at the beginning of a cleaning cycle.
The most important thing is not to worry and do what you can in the time you have available.
More Resources To Help With Home Management
As with everything that revolves around home management there are an awful lot of things to think about and do.
So, here are some more resources to help you with home management.