Home management can be a daunting task, but it doesn't have to be. By prioritizing your time and tasks, creating a cleaning schedule, and asking for help from family or friends when needed, you can easily learn how to manage a home.
Additionally, setting rules for family members and guests can help keep your home running smoothly. Follow these home management tips for stress-free home life.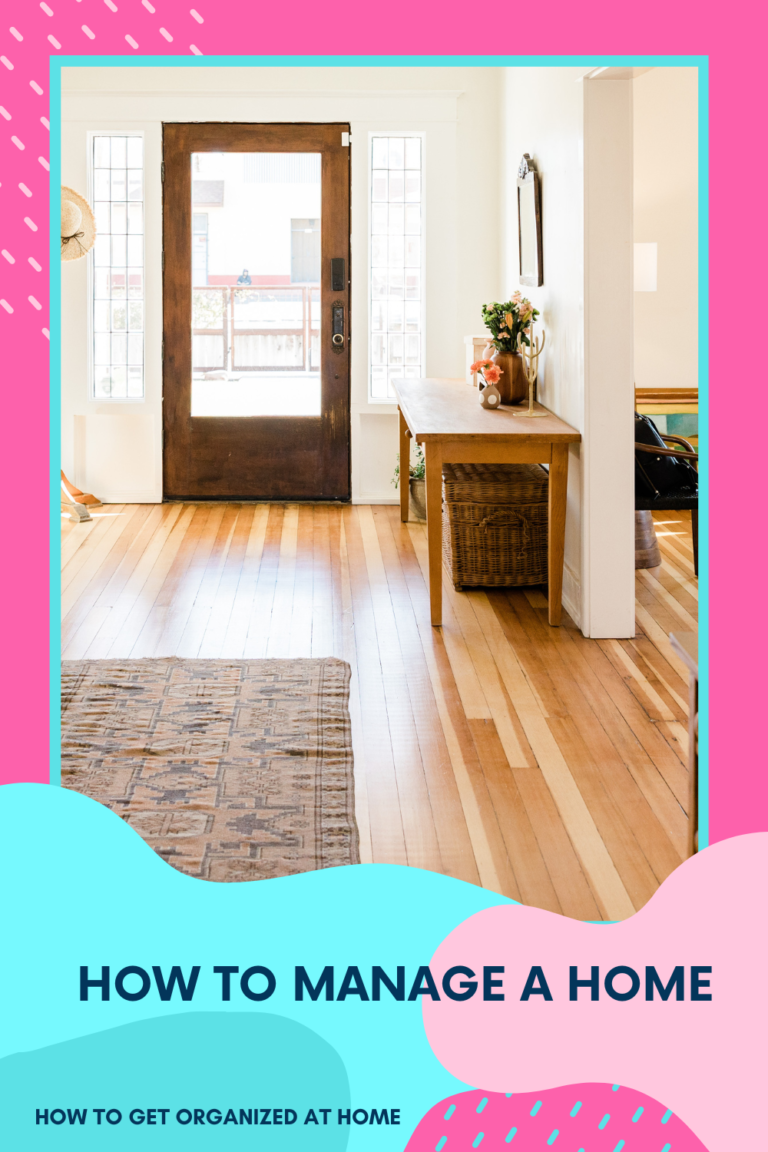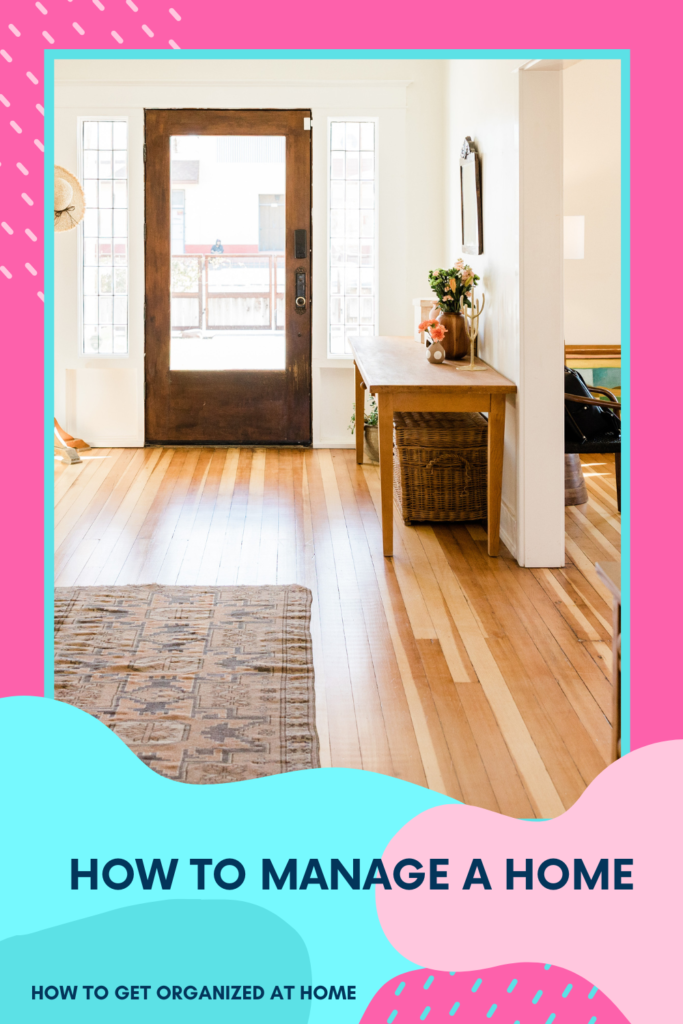 Don't be afraid to say no if someone asks for too much of your time, and take breaks when you need to recharge.
With these tips, home management can be easy and stress-free.
Prioritize Your Time And Tasks
Any successful homemaker will tell you that time management is key to keeping a household running smoothly. With so many demands on your time, it can be difficult to know where to start. However, by taking a few simple steps, you can learn to prioritize your time and tasks and make your home a haven.
One of the most important things to remember is that your home should be a refuge from the outside world. As such, it is important to set aside time each day to relax and rejuvenate.
Whether it is taking a few minutes for yourself with a cup of coffee in the morning or reading a book before bed, make sure to schedule some "me" time into your day.
Affiliate links are included for your convenience. (This means if you make a purchase after clicking a link I will earn a small commission which won't cost you a penny more!) Click here to read my full disclosure and privacy policy.
In addition, it is important to prioritize the tasks that need to be done around the house. Make a list, these list notepads are great, of what needs to be done each day, and then tackle the most important items first.
Have you heard of the book called Eat That Frog! It's great at helping you learn to do the difficult tasks first.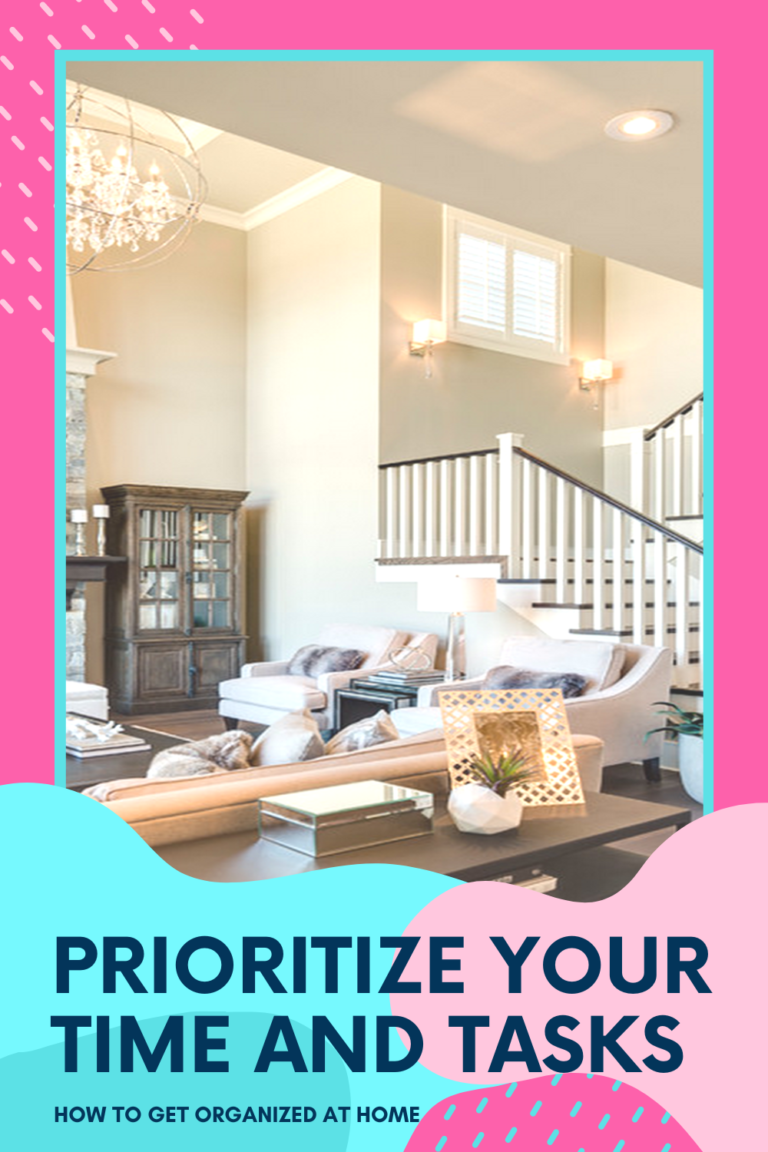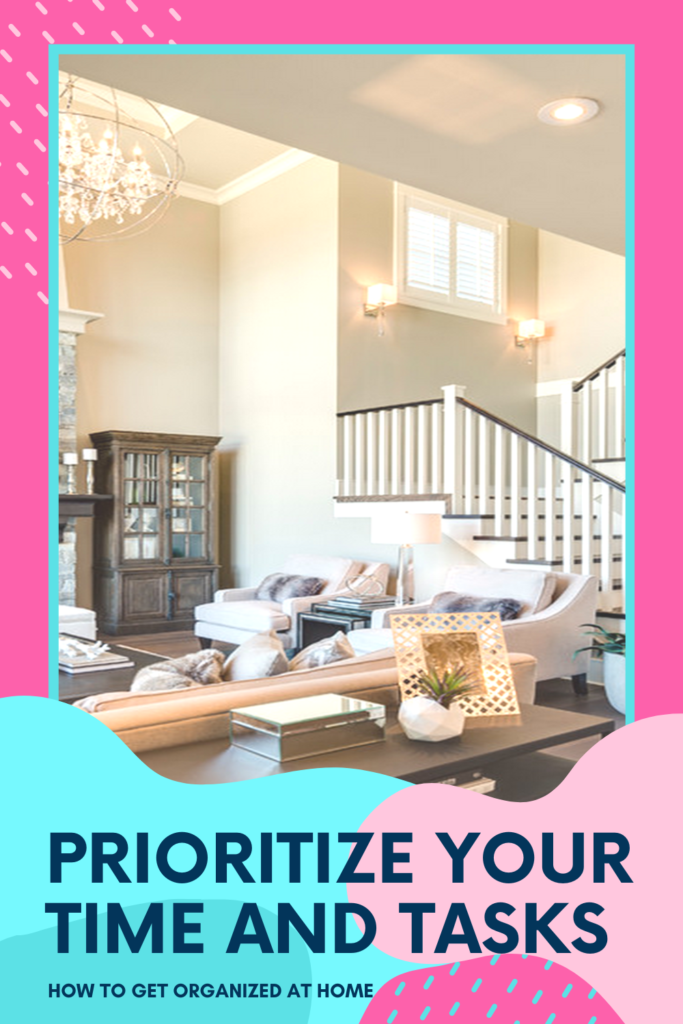 Don't try to do everything at once – focus on one task at a time, and you'll be surprised at how much you can get done.
By following these simple tips, you can learn to manage your time and tasks effectively, and create a peaceful and beautiful home.
Create A Cleaning Schedule
A cleaning schedule is an important tool for managing a household. By taking the time to plan ahead and map out when specific tasks will be completed, you can ensure that your home always looks its best.
Furthermore, a cleaning schedule can help to prevent the buildup of dirt and grime, which can eventually lead to the deterioration of surfaces.
When creating a cleaning schedule, it is important to be realistic about how much time you have available. Once you have an idea of the amount of time you can realistically commit to cleaning each week, you can begin to break down the tasks that need to be completed.
How about getting a magnetic chore chart so you can plan out your cleaning and share out the tasks with all family members?
For example, if you only have two hours available for cleaning each week, you may want to focus on specific areas such as the kitchen and bathroom.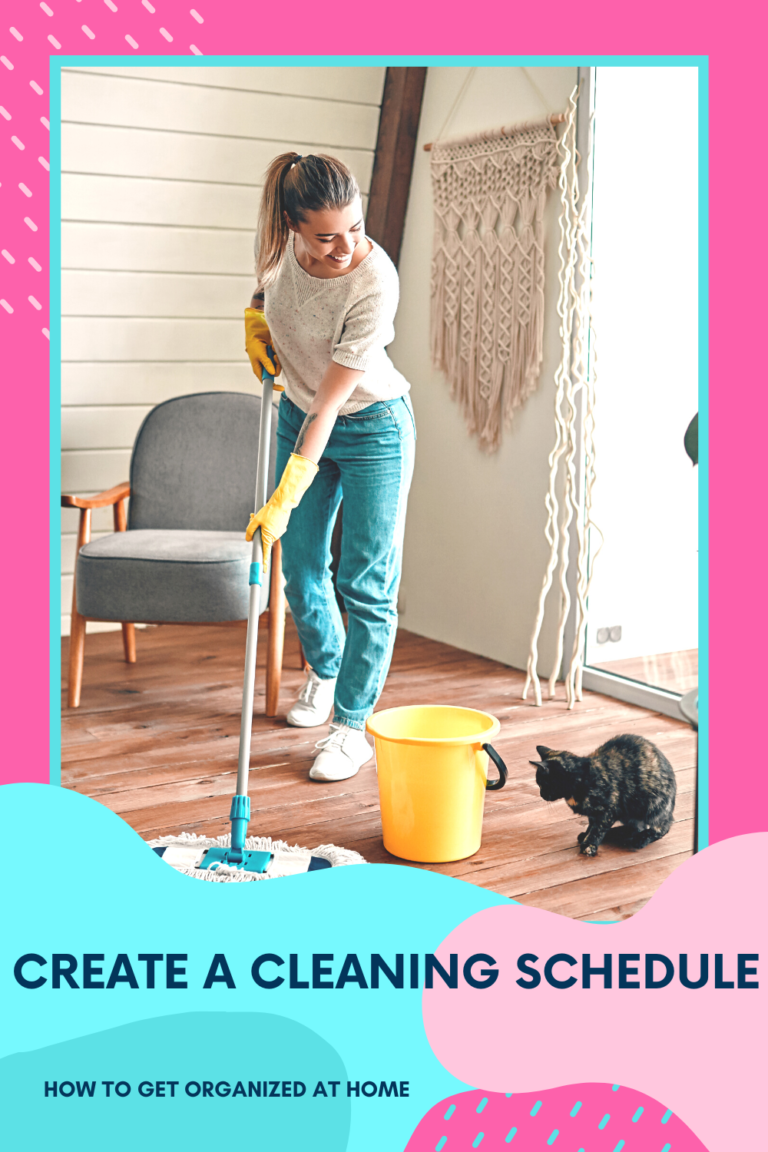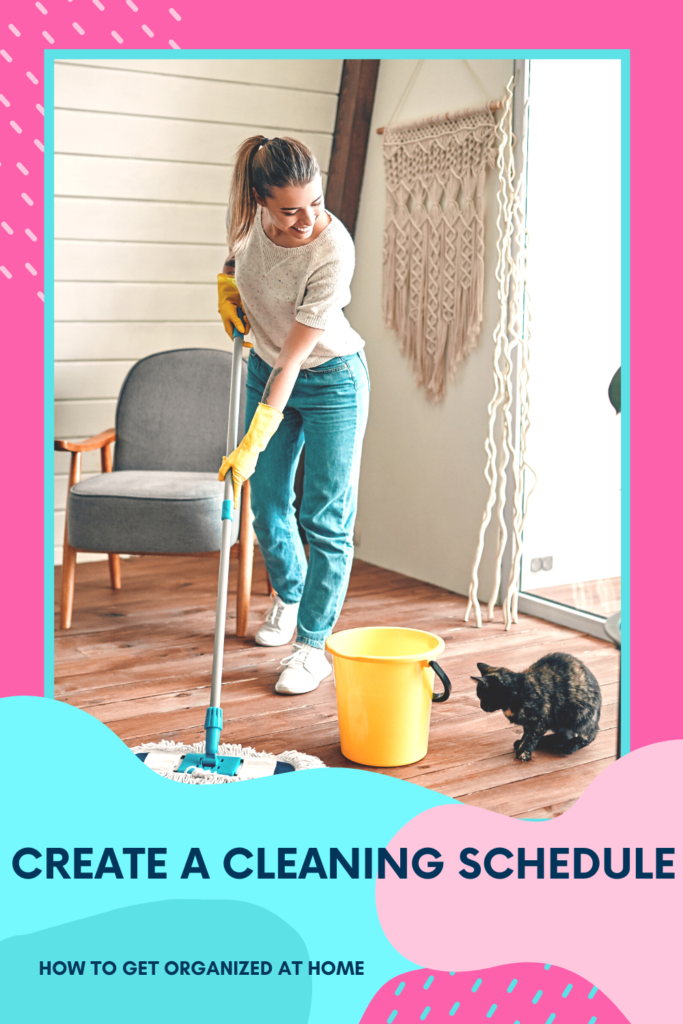 Alternatively, if you have more time available, you may want to create a more comprehensive cleaning schedule that includes all rooms in your house.
Why not add your cleaning tasks each day into your daily planner, they will be there ready and waiting and you won't have to think about what you need to do.
Regardless of your approach, a well-executed cleaning schedule can be an invaluable tool for keeping your home tidy and welcoming.
Ask For Help From Family Or Friends When Needed
There's no shame in asking for help when it comes to managing a home. In fact, many people find that they're able to manage their homes more effectively when they have the support of family or friends.
There are a number of ways that family and friends can help out, from providing occasional child care to pitching in with chores around the house.
Having an extra set of hands can make a big difference, and it can free up some time so that you can focus on other things.
If you're feeling overwhelmed by the task of managing a home, don't hesitate to reach out to your loved ones for help. It could make all the difference.
Set Rules For Family Members And Guests
In order to run a household smoothly, it is important to set some rules for family members and guests.
First and foremost, everyone should be respectful of one another. This means no yelling, swearing, or name-calling.
Secondly, everyone should pitch in and help with chores around the house. This includes tasks such as cooking, cleaning, and yard work.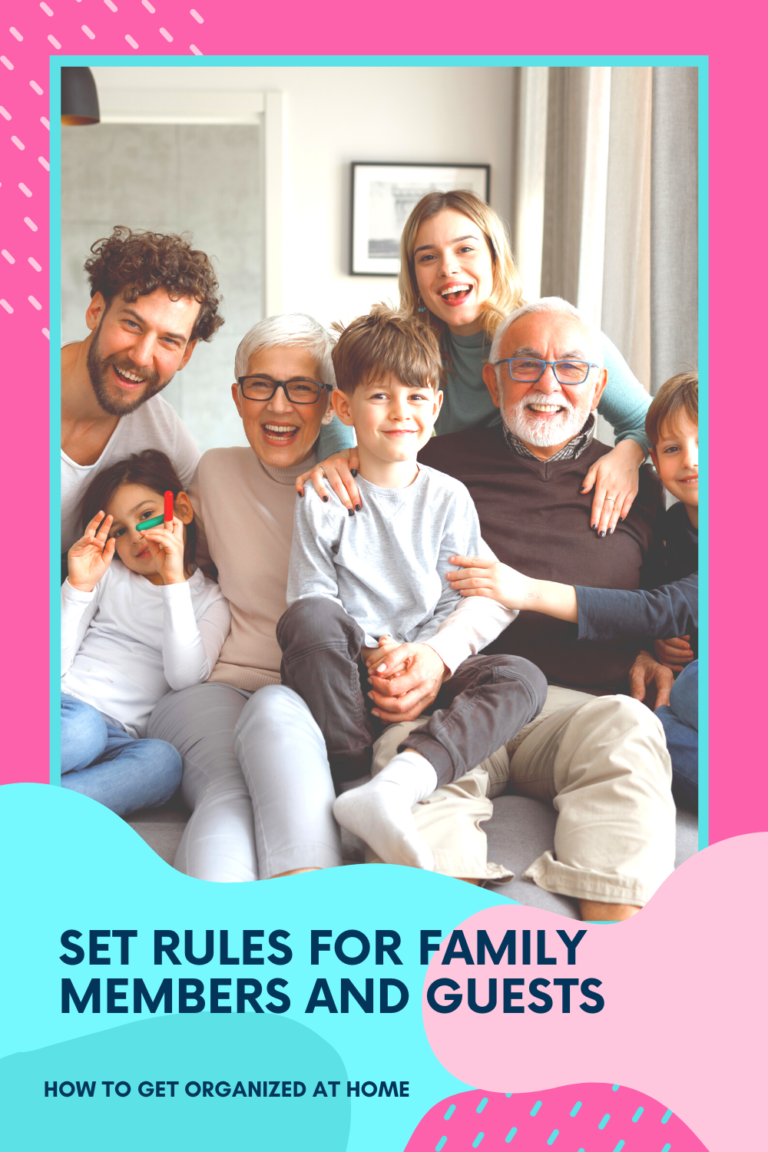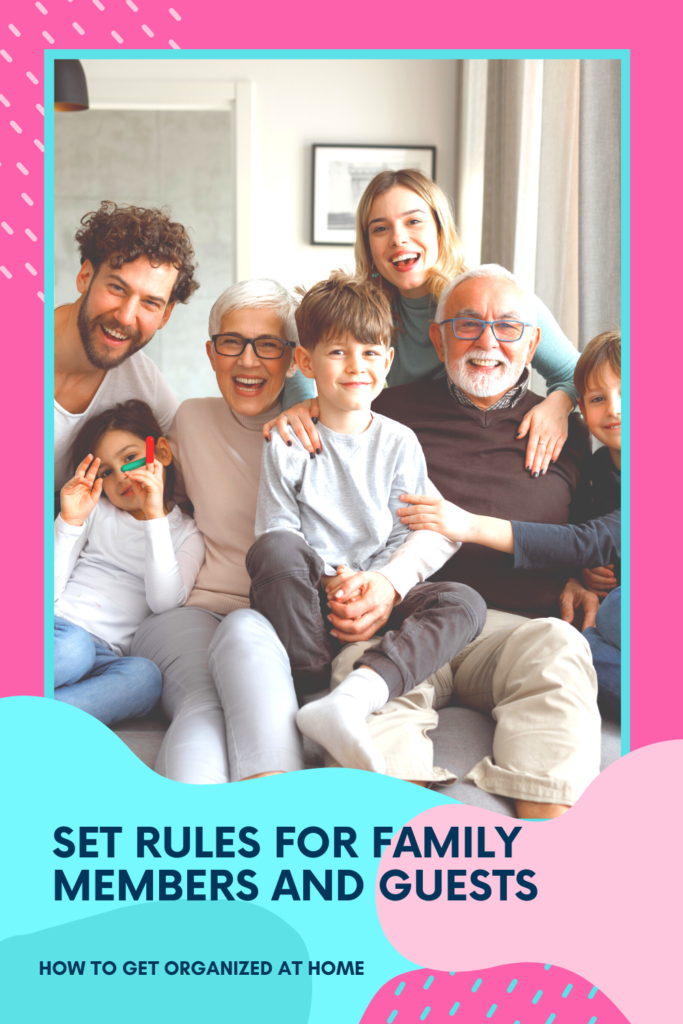 Finally, noisy activities should be kept to a minimum after 10 pm out of courtesy for others who may be trying to sleep.
By following these simple guidelines, families can live together harmoniously and create a peaceful home environment.
Check out Family Definition Wall Art Poster as a reminder of what family means.
Don't Be Afraid To Say No
It's easy to feel like you have to say "yes" all the time when you're managing a home. After all, there are always tasks that need to be done, and it can be difficult to keep up with everything.
However, it's important to remember that you don't have to do everything yourself. It's perfectly okay to say "no" sometimes, especially if it means that you'll be able to focus on more important tasks.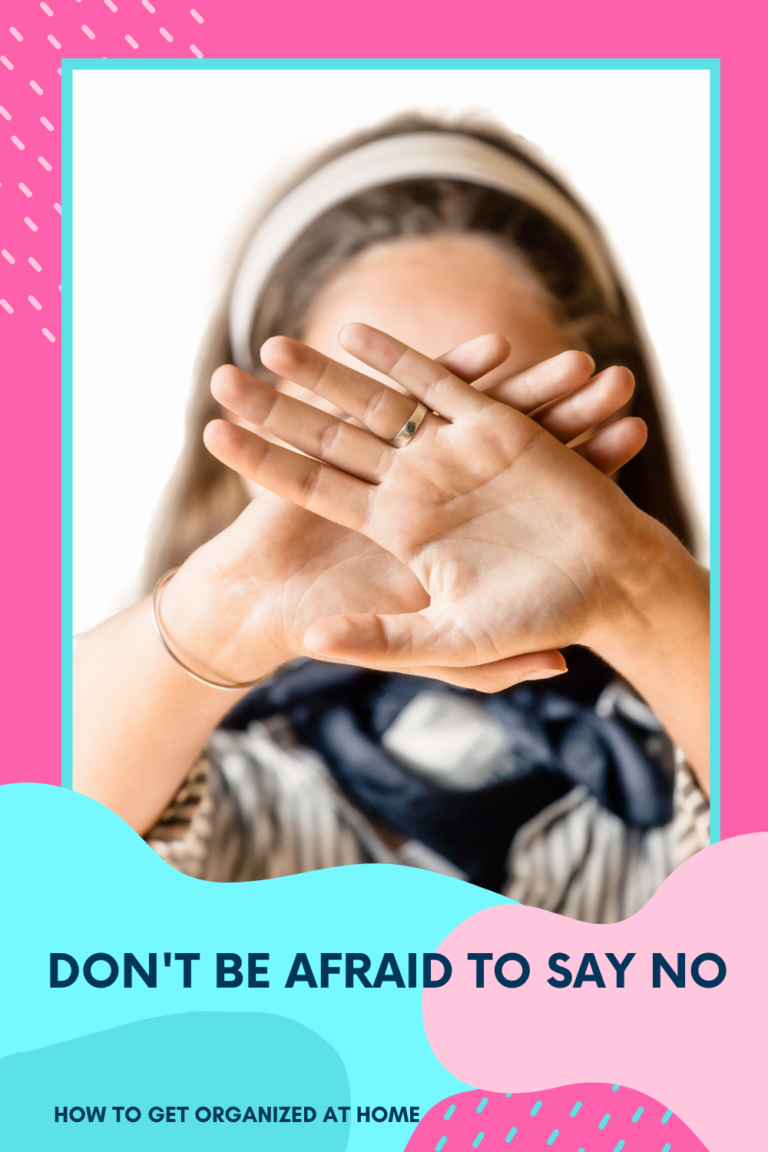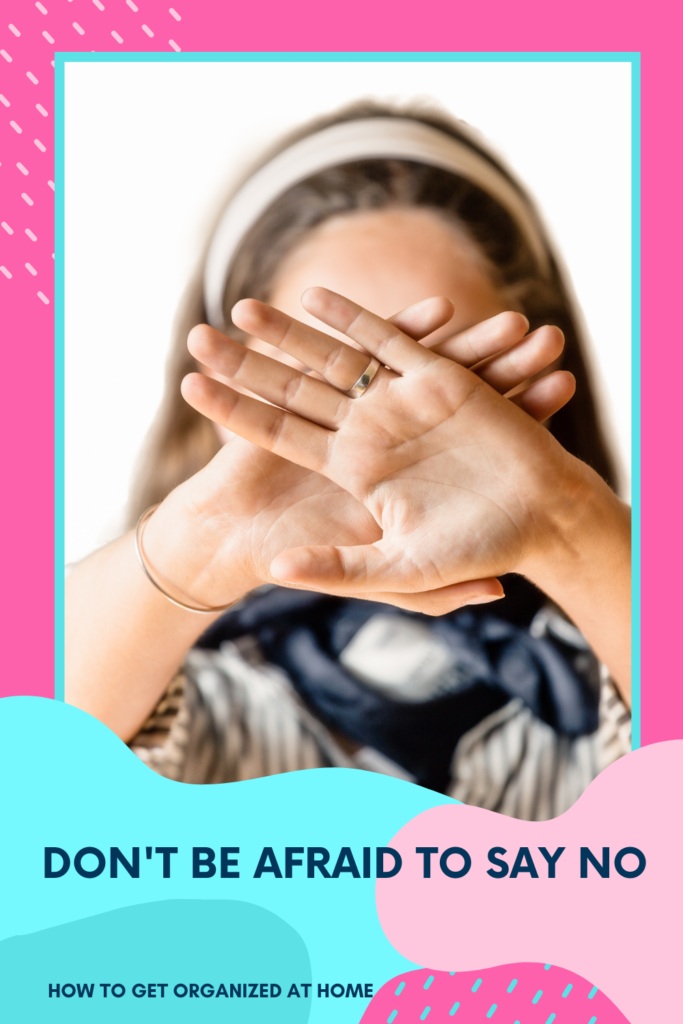 In fact, learning to delegate can be one of the most important skills for any home manager.
By asking for help when you need it, you can make sure that your home is always running smoothly – without burning yourself out in the process.
If you struggle with saying no you need to read, The Art Of Saying NO, it will help you to say no to things without feeling guilty.
Take Breaks When Needed
Most people are aware that it is important to take breaks when working in order to avoid burnout. However, this advice is often neglected when it comes to managing a home.
The truth is, running a household can be just as demanding as a full-time job, and it is important to take breaks when needed in order to avoid becoming overwhelmed.
This may mean taking a few minutes to yourself each day or taking a weekend away from your responsibilities every few months.
Whatever form it takes, making time for yourself is essential for maintaining your mental health and preventing burnout.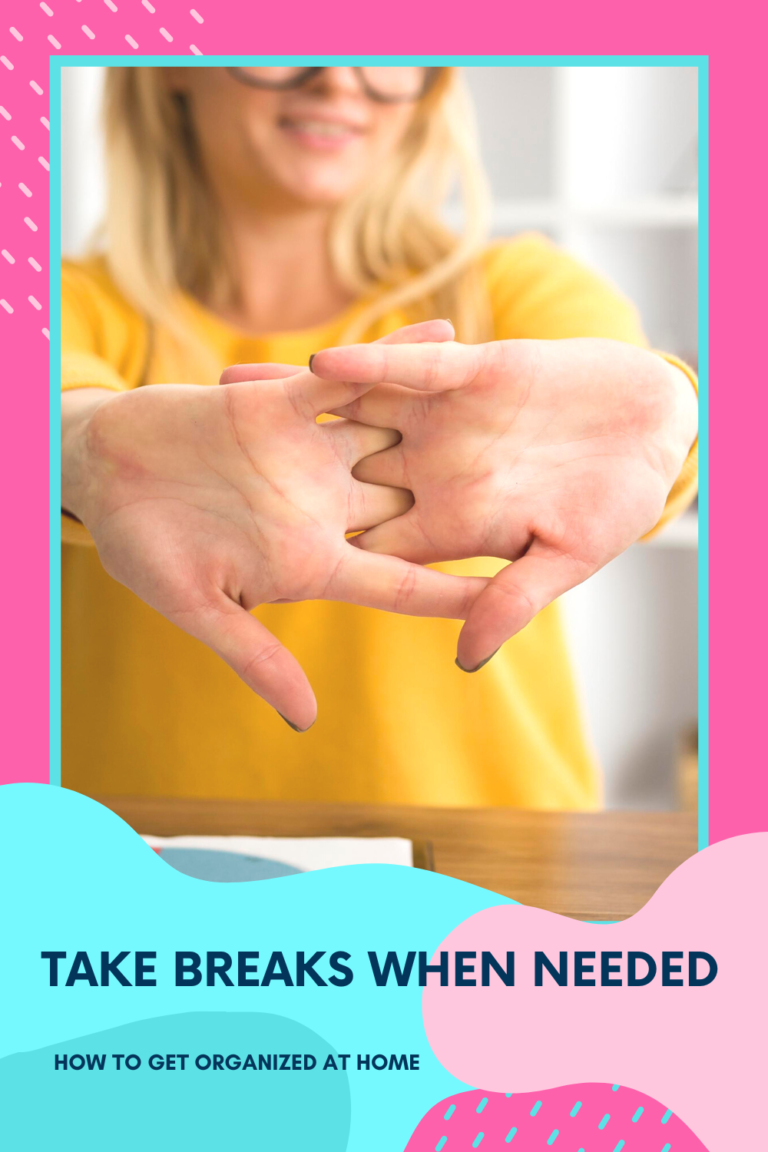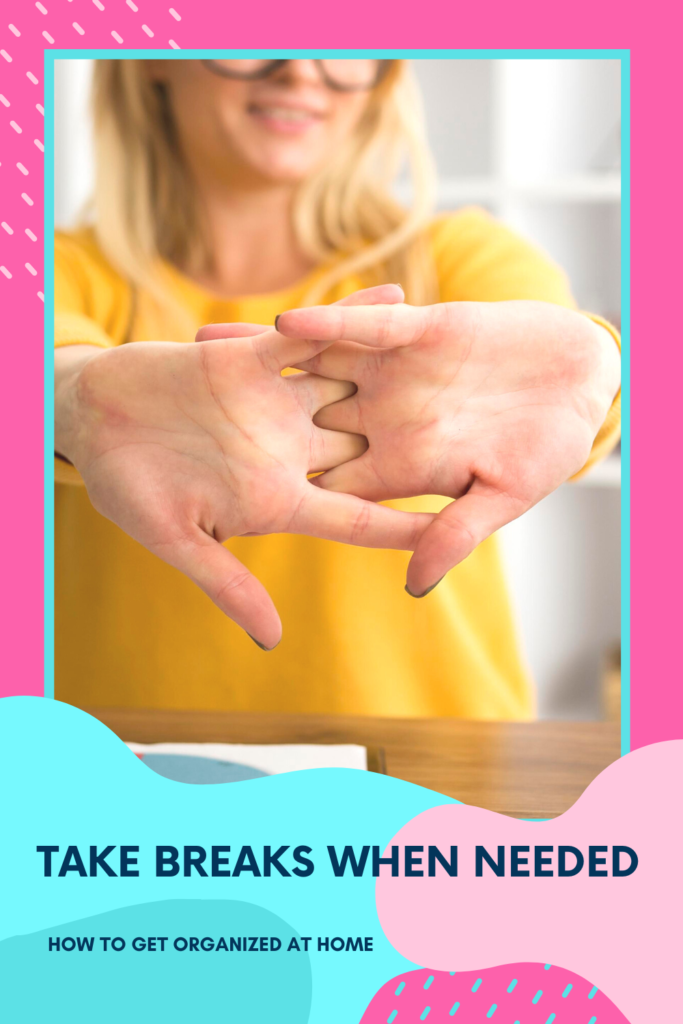 So next time you find yourself feeling overwhelmed by your domestic duties, remember to take a break. Your home will still be there when you return.
The bottom line is that managing a home can be difficult, but it's definitely doable. Just remember to prioritize your time and tasks, create a cleaning schedule, ask for help from family or friends when needed, and set rules for family members and guests.
Resources To Help You Manage Your Home
If are you looking for more resources to help you manage your home better then check out these resources that will help you get there.