How to Save Money On Cyber Monday
Cyber Monday is a great day to see what bargains and sales are still happening and what you can still get at a massive discount. Here's how to still save money on Cyber Monday.
Cyber Monday is the first Monday after Thanksgiving, it is the day that online shopping hits its peak, apparently.
It's a great opportunity for shoppers to ensure they get the best deal for the items they need.
Where traditionally Black Friday is a shopping experience, Cyber Monday is more to my liking as I can do all my shopping at home!

Black Friday Or Cyber Monday
This is a personal preference, if you like going to the shops and having people shove you and fight for the best deals, then Black Friday might be your thing!
Cyber Monday is for those people who want a bargain but who prefer to do their shopping online.
When you shop online, you have to make arrangements for the delivery of the items that you have ordered!
When Is Cyber Monday
Cyber Monday is the first Monday after Thanksgiving, if you are looking to save money when shopping and you do your shopping online, this is the day to mark on your calendar!
Use the prices that you see on Black Friday, use these as a benchmark to ensure that you are getting the best deal possible!
So, it is important that you keep any brochure that you get for Black Friday so you have a starting point as to how much you might get off the products that you need.
Affiliate links are included for your convenience. (Which means if you make a purchase after clicking a link I will earn a small commission which won't cost you a penny more!) Click here to read my full disclosure and privacy policy.
Just want to browse then check out my Amazon Shop, it's full of loads of items to inspire you.
My Favourite Courses On Sale
There really isn't anything better than finding some course on sale that will help you learn and grow.
You might not know but I'm a big fan of Crystal Paine, from Money Saving Mom, and her courses are all reduced during this Cyber Monday sale.
Crystal is a great teacher and has her courses really well priced normally so some of these courses with 50% off making them just $8.50 which is amazing value for money.
Makeover your mornings Do you wish you had a better morning routine so you felt less stressed and less overwhelmed and had a more relaxed start to the day.
Amazon Deals
Let's get to those sales!
Have you heard of Prime Book Box? This is a really great idea to really push your child's reading! You choose how often you receive the boxes and you get to tailor the boxes to your child, you can even pick the books!
Amazon Prime is something you will love or hate! It's a great way to make savings during the year as you have access to some amazing deals that are just for Prime users! What's great with Amazon Prime is that you can try it free for 30 days, if you don't like it just cancel it before the 30 days is up, if you forget to do this you will be charged!
If you run a business, then you want an Amazon Business Account! You know that there are times when you just need to order for your business and being able to do it through your business and not your personal account. Well, now you can with an Amazon Business account!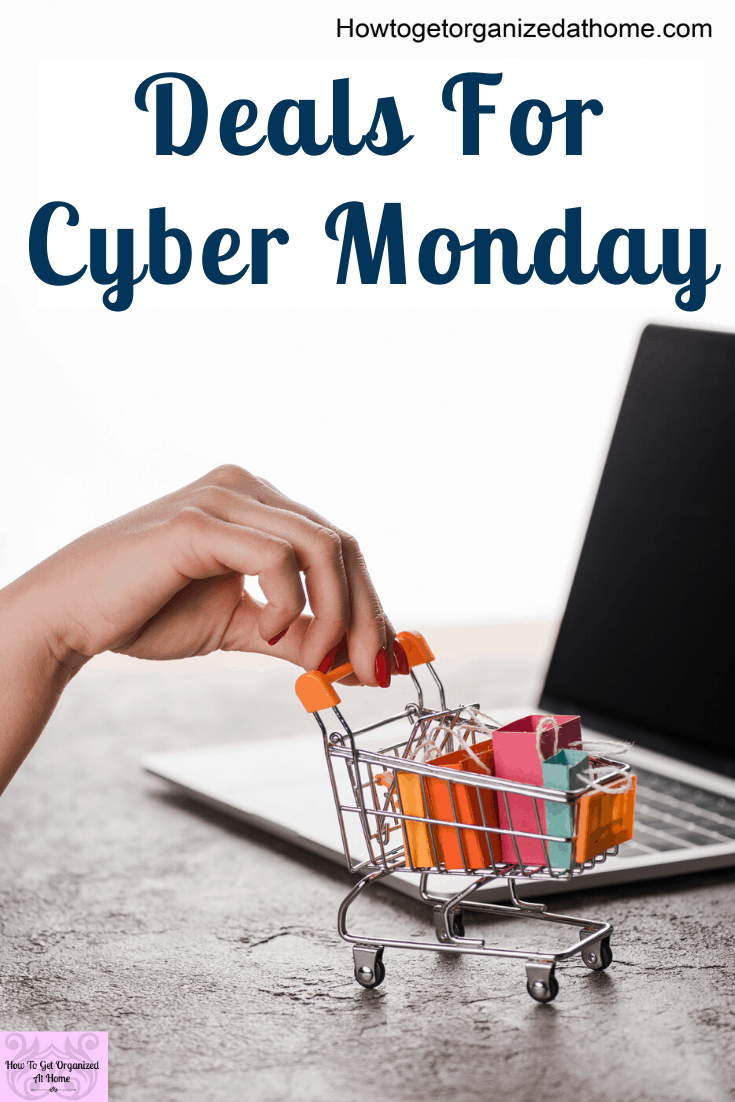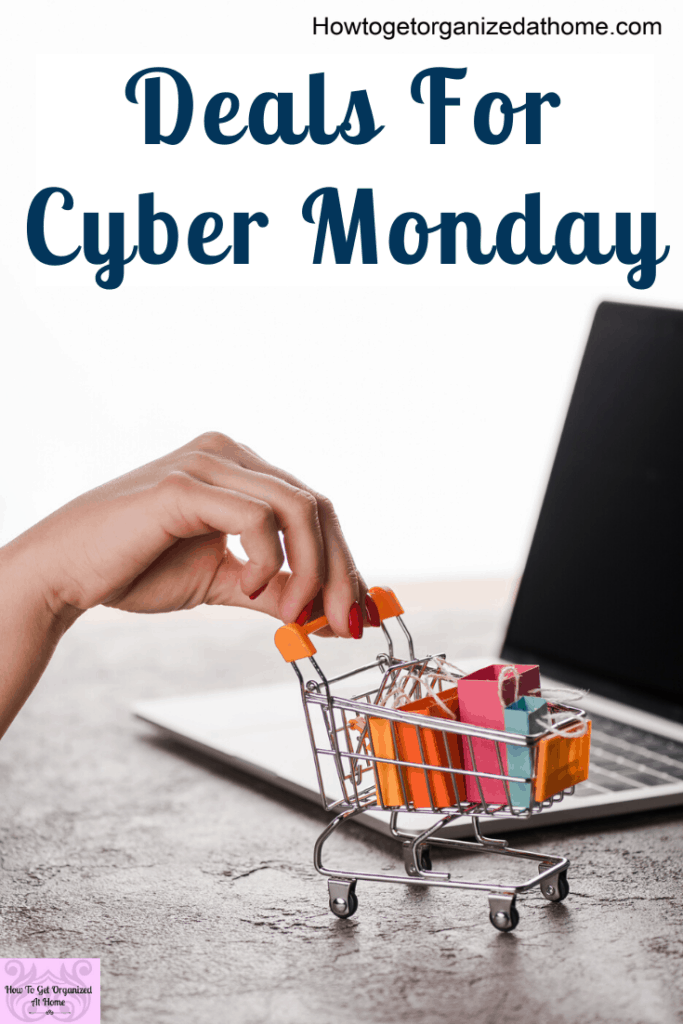 Deals I've Found For Cyber Monday
I wanted to share some of the amazing deals from multiple companies!
You must know that I'm a big Cricut fan, you buy direct from Cricut or you can get them from HobbyCraft.
If you are looking for gifts have you tried The Works? You can get lots of different things for adults and children from The Works, it's a great shop.
From jigsaw puzzles, diaries, books to read and even art supplies and storage, so much to choose from.
If you are looking for something fun then Paint By Numbers for adults is a great way to get creative and when you can save some money it's even better.
There are savings on the Living Well Spending Less Planner by Ruth Soukup, this is a great planner that's undated and easy to use.
Do you love Swan products? I've just found them and I've fallen in love with them. If you use my discount code you get 20% off even off the sale price. This is my code: Howto20
There are so many different products that Swan make, they look awesome! From kettles to vacuums all at great prices.
Check out my article Is The PowerPlush Swan Vacuum Worth The Money?
Shark Vacuums are offering loads off their range, I do love anything to do with Shark, they have brilliant products and they are affordable!
Mabel's Label's are so cute, I just love labels in my home and with money off who would complain.
If you love Yankee Candles, then you need to check out these sales.
Simba mattresses are offering an amazing deal for their Hybrid Mattress.
If you are just looking for inspiration in the DIY section you need to check out what B & Q have on sale.
If you want to update your bedroom grab this 20% off EasyClosets and make your bedroom look amazing.
Research The Items You Want
I think it's important to research the item first before you rush out and buy something!
I love sales and a bargain, but I always think about the why, why it's on sale, why have they reduced it!
Why hasn't it sold out yet?
Is there something wrong with the model?
All these thoughts pop in my head on Cyber Monday sales, it just makes me think more about the sale and if I want the item.
It makes me look at the deals and it encourages me to compare the different brands and the different models to make sure that the one that I do purchase will meet my needs!
There is nothing worse than buying something in a sale and the next week you see a better model that does more than the one you purchased.
Final Thoughts On Cyber Monday
Any deal on any product you can't afford or don't need isn't worth the money.
Always put your budget first, if you can afford it and you need the item then by all-means consider buying the item.
But make sure that it's the right model and the right one before you spend your money as sometimes it's more difficult to take items back from a sale.