Why You Must Create A Valentine's Day Budget
Being romantic and buying gifts for the person you love is one thing, spending more than you can afford is a completely different matter altogether. This is why you must create a Valentine's Day budget.
You must create find a value that you are comfortable spending. You have to be able to afford to spend this money and it isn't going to take away money from any of your important categories that you know you will need money for, in the short-term.
Working this expense into your budget now will ease the financial pressure closer to the actual date.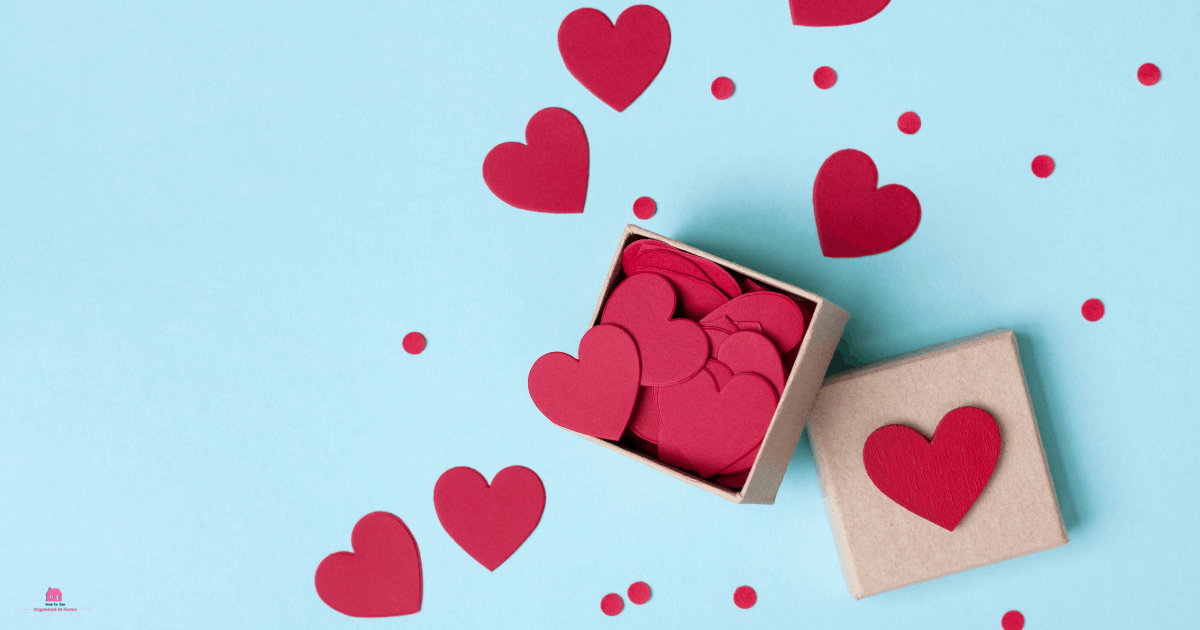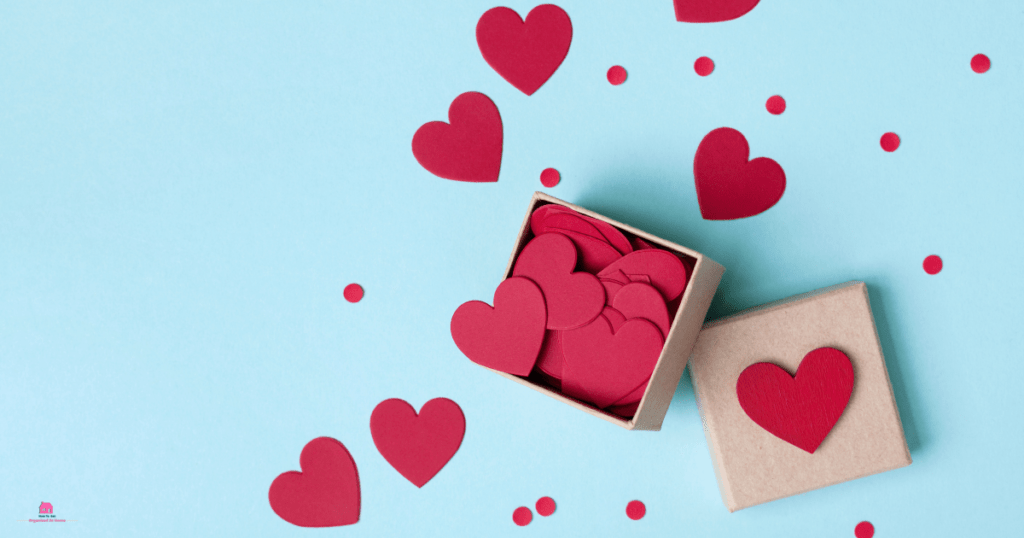 Why Create A Valentine's Day Budget
You must work out how much you can afford to put towards Valentine's Day, this will dictate what you can purchase.
Without knowing how much money you have available, how will you know what to do or even what you can afford to buy for your loved ones?
Tips And Ideas For Creating A Budget
Affiliate links are included for your convenience. (This means if you make a purchase after clicking a link I will earn a small commission which won't cost you a penny more!) Click here to read my full disclosure and privacy policy.
Sometimes it's a good idea to look at how other people talk about budgeting, it helps you develop your own understanding of what budgeting means to you.
Here are some great resources to help you:
Related article: 6 Reasons To Give Artificial Flowers On Valentine's Day
Valentine's Day Traditions
It wasn't until the last year or so that I heard about Father Valentine, he buys chocolates for children on Valentine's Day; if this is a tradition that you follow as well, that is more money in your budget for these extra sweets.
I personally didn't know, nor would have wanted to follow this tradition when my children were young and it has not done them any harm missing a few sweet treats on this day.
Do you have any traditions that you stick to for this holiday?
Finding Money In your Budget
You have to look at your current situation and see if there is any spare money in your budget.
If you work on a zero-balanced budget, it is easy to see if you have any categories that you can use for this expense.
If not you need to do some adjusting, looking to see if there is any wriggle room in your budget on the next payday to have money available for Valentine's Day budget and gifts.
The best way to do this is to look at the areas that are not set bills, like your grocery budget.
Is there a way that you can cut back on the spending?
Try using food up from your freezer and store cupboards and cut back on the money you are spending on groceries.
This might help free up some money that you can use for Valentine's Day.
Related article: Do You Make These 11 Budgeting Mistakes?
Finding Money In Your Budget
Another option is to look at the spending that goes unnoticed, the cup of coffee on the way to work, or the lunch that you buy out every day.
All this money adds up and you might be surprised how much you can actually save by cutting out these luxuries for a few weeks.
You might not miss them and find that you can cut them out for good and save the money that you would have spent on something you need or paying down debt.
I love the budgeting advice from Dave Ramsey, it is simple and easy to understand and implement in your own life!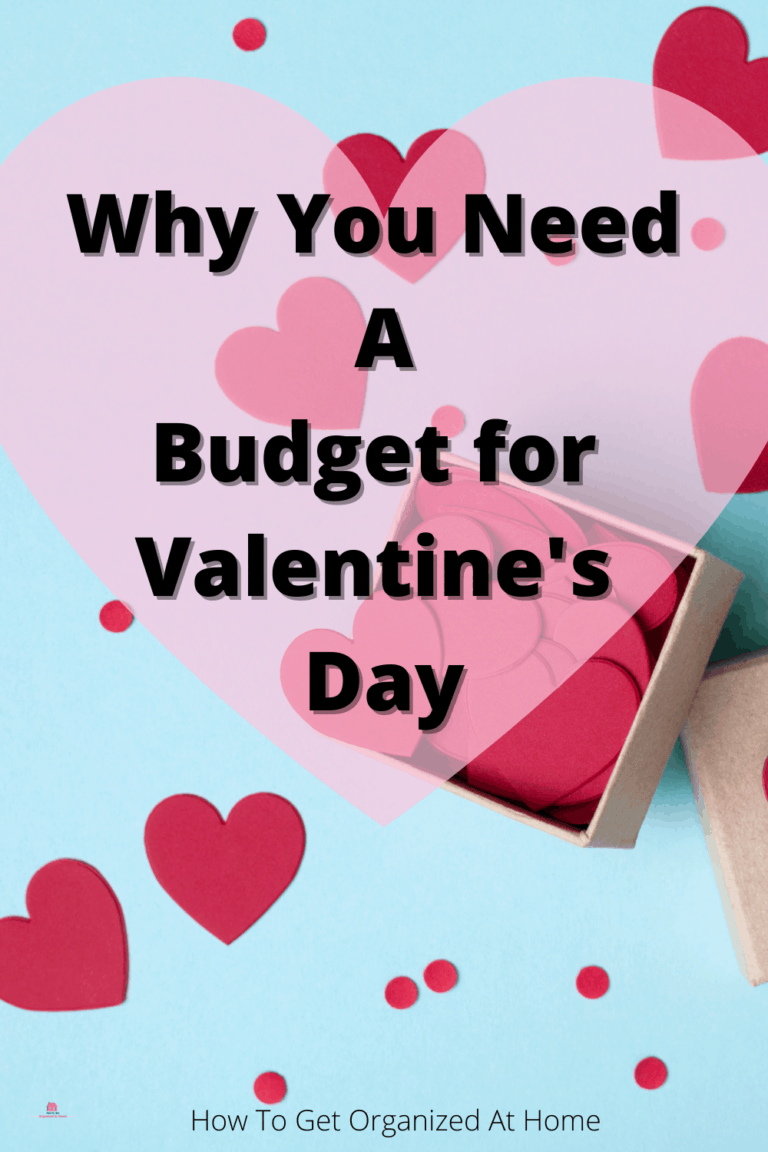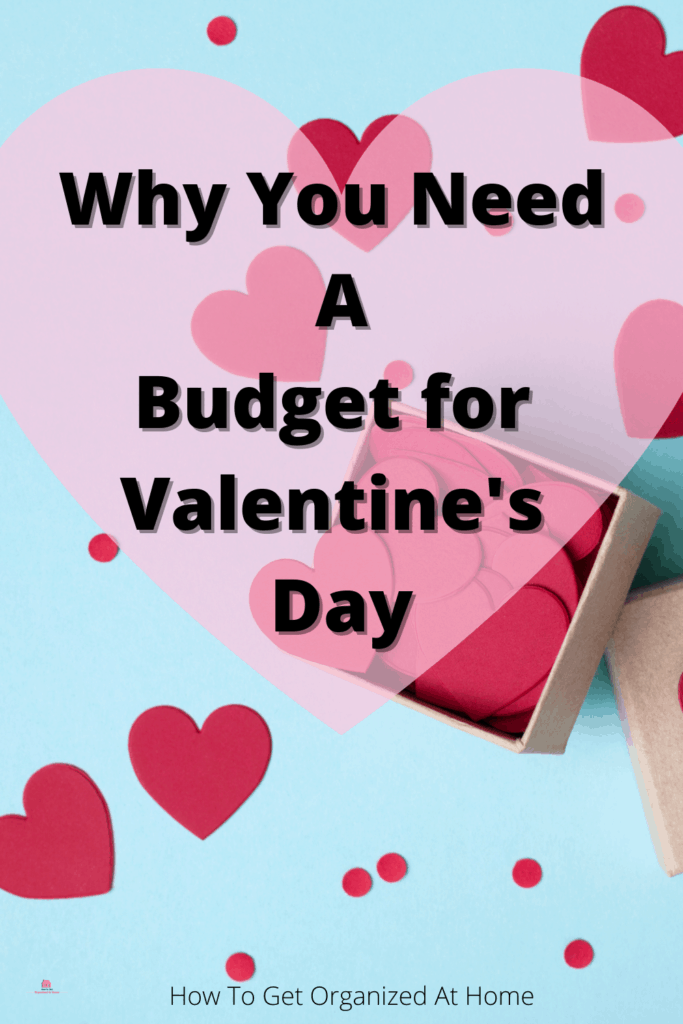 Budget Buying
If you have the amount which you can spend, it is then easier to do your Valentine's Day shopping.
You are aware of the money that you have to spend and this gives you more power than most consumers, this is because you have a limit and you can't go above that figure.
Also, you are the person who is looking for the best deal within a price frame; you are going to get the perfect gift for the right amount of money.
Spending Money Wisely
I always remember my Grandfather, he gave my Nan a bankbook with the money he would have spent on flowers; he didn't like the idea of wasting his hard-earned money.
I think that has rubbed off on me; whilst I like nice gifts, I don't like the thought of people spending their money on me, including my husband, so he is one of the lucky ones, if he comes home with flowers I will moan at him for wasting money.
Often, it is cheaper to buy after the event, if you want to buy something that will last.
You can either agree to celebrate a week or so later when the prices of romantic items have come back down to a reasonable price or use that time to stock up on next year's gifts and cards.
Funding Romance
Yes, I get the principle that love is important and spending money on the ones you love isn't necessarily a waste of money; however, you must think about the long-term costs of some things and the other items this money could be used for.
For example, if you have debt, putting this extra money towards the debt could reduce your payments or the term of the debt, saving you more money than the actual price of the gift and giving you more disposable income in the end, too.
Planning Prevents A Broken Budget
It's extremely important that you can budget for those events and moments that you want to remember.
Planning these into your budget is important; it gives you the freedom to plan and to create those memories.
Planning also prevents a broken budget, yes, budgets need flexibility to actually work, and you can't have a budget that is so rigid that it is impossible to work with.
However, spending money that you haven't budgeted for can and will cause you to break your budget and maybe have to cut more from those movable areas than if you had budgeted properly.
Repairing Your Budget
There is nothing worse than spending hours trying to resolve a budget overspend that isn't part of the spending; yes, I have been there, I have spent more than my budget allowed and this is why I am fully aware of the problems over-spending can and will cause, and why I am adamant that it won't happen again.
How To Do Valentine's Day On A Budget?
I'm not against buying gifts for your loved ones on Valentine's Day, but I do think it's important to create your Valentine's Day budget now to prevent you from spending money that you haven't budgeted for and breaking your budget.
It is not a bad thing to spend money; you must account for the spending and put this into your budget so that you know how much you can afford before you go out shopping.
The simple answer is to work out how much you can afford to spend and stick to those limits.