5 Important Reasons To Buy A Mattress Protector Today
Are you wondering if you should have a mattress protector on all the mattresses in your home?
Here are 5 simple but important reasons to buy a mattress protector for your mattresses at home.
You can sleep on your mattresses without a mattress protector, but having one on your bed can save you a lot of time cleaning.
If you are interested in the best ways to clean a mattress, you are on the wrong article, but if you want me to convince you that buying a mattress protector is going to be the best money you spent then this is the article for you.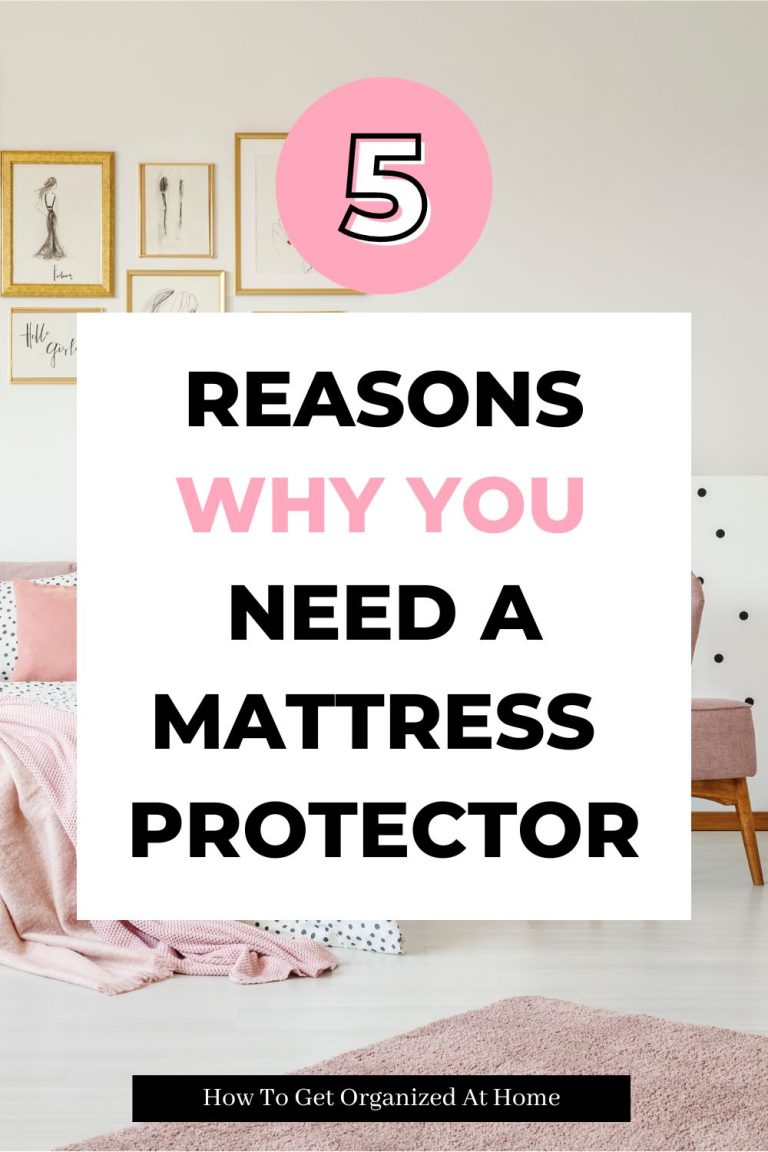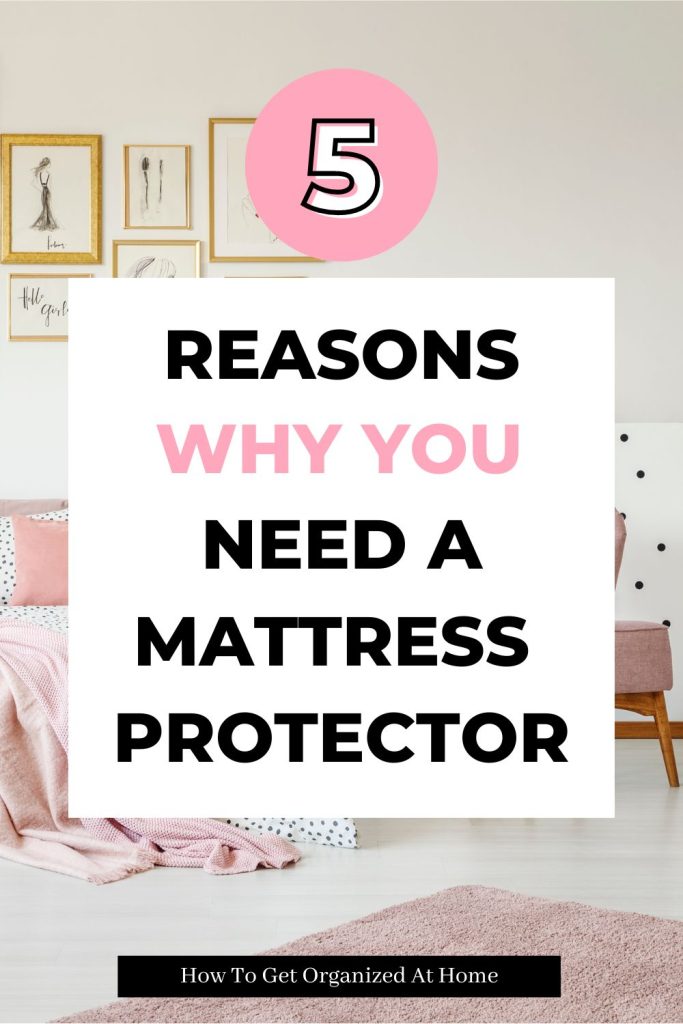 Having a clean mattress is important, after all, you spend a lot of time on your mattress. Sleeping on a dirty mattress isn't doing anything for your health.
So, why do you need a mattress protector? Let me explain.
Affiliate links are included for your convenience. (This means if you make a purchase after clicking a link I will earn a small commission which won't cost you a penny more!) Click here to read my full disclosure and privacy policy.
Do I Need A Mattress Protector?
You can sleep on your mattress just fine without a mattress protector but having one on your bed you are going to get a lot more from your mattress than not using one at all.
Let's look at 5 reasons for having one:
1) Did You Know Your Mattress Absorbs Sweat?
Not having a mattress protector on your bed means that all the sweat that comes from the people sleeping in the bed goes into your mattress.
This sweat has to go somewhere or do something, it doesn't just sit there. It can increase the moisture in the bedroom leading to mold outbreaks.
But what's worse, it can attract mold to your mattress and make your mattress moldy.
2) Protecting Against Bodily Fluids
A good mattress protector can protect your bed from getting covered in bodily fluids from someone being ill and vomiting or urinating in your bed.
Whilst this isn't a pleasant topic, it happens and when it does you don't want to be drying a mattress in the middle of the night so everyone can go back to sleep.
Having a mattress protector that protects against moisture is going to be a godsend on nights like this.
3) Help Keeping Your Mattress Clean
If you eat or even drink in your bed having accidents like a spilled drink isn't going to matter so much if you have a protector on the bed.
Yes, you might still need to change the sheets but you won't be jumping up and down on a towel trying to get the mattress dry so you can sleep there.
Also protecting the mattress, the next time you clean it the cleaning process is going to be so much easier as the mattress won't have much dirt because it's being protected.
4) Reduces Dust Mite Allergies
If you are protecting the mattress by using a mattress protector the chances of the reduction of dust mites in your bed is huge.
When you reduce the dust mites you are then improving the health of those people sleeping in the bed. Fewer dust mites mean fewer droppings from these insects and that means a reduction in the potential of an allergic reaction.
Read more about dust mites here: How To Reduce Dust Mites In The Bedroom?
5) Your Mattress Will Last Longer
Protecting your mattress and looking after it, will increase the life of the mattress. A mattress is supposed to last 8 years if they are looked after.
Some mattresses don't last this long due to poor care.
It's the same as other things in your home, the more you look after them the better they will work and perform.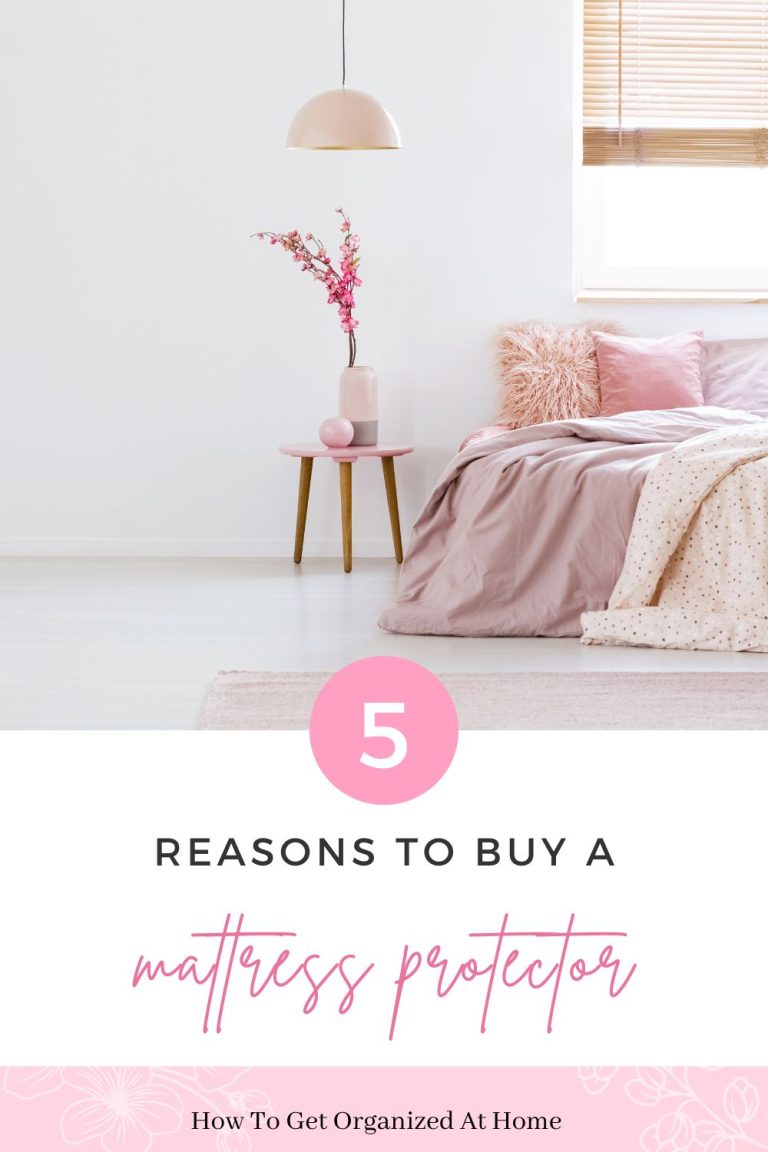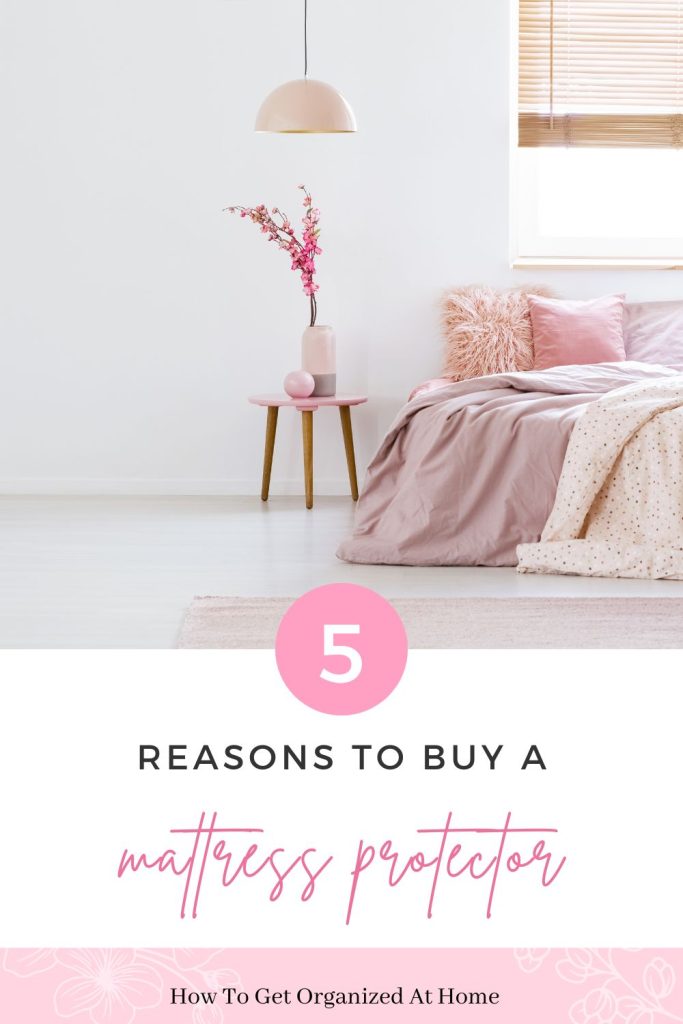 A mattress that is wet or left to sit with body fluid will smell, and it can even cause mold to grow.
Can You Sleep On A Mattress Without A Mattress Protector?
Yes, you can sleep on a mattress without a protector but you run the risk of damaging the mattress. If you have children or pets, getting a mattress protector is going to save you some potential problems.
You just make the bed as you normally would, putting the sheet on top of the mattress protector.
A mattress protector isn't going to improve your sleep but what it will do is protect your mattress from getting damaged from bodily fluids and anything that might be spilled on it.
Why Buy A Mattress Protector
The reasons for buying a good mattress protector to me are important, you want one that is going to protect the mattress from liquids.
Everyone sweats, and if you don't have protection on your mattress, this sweat goes directly into your mattress. Then there are body fluids that can leak onto the bed, urine, blood, and vomit can all find their way onto the bed at some point.
There is nothing worse than a child who has been sick and needs to go back to bed but can't because of the accident that happened on their mattress.
If there is a good mattress protector, one with a water barrier it will prevent the fluid from passing through. Meaning that you just need to remake the bed.
What Mattress Protector I Use
I was gifted a Everlasting Comfort Mattress protector to try and I must say I am really impressed with the quality and how well it fits the bed.
Because it's water resistant means that when the grandchildren come over I am not worried about them having an accident on my bed because I can wash everything else except the mattress.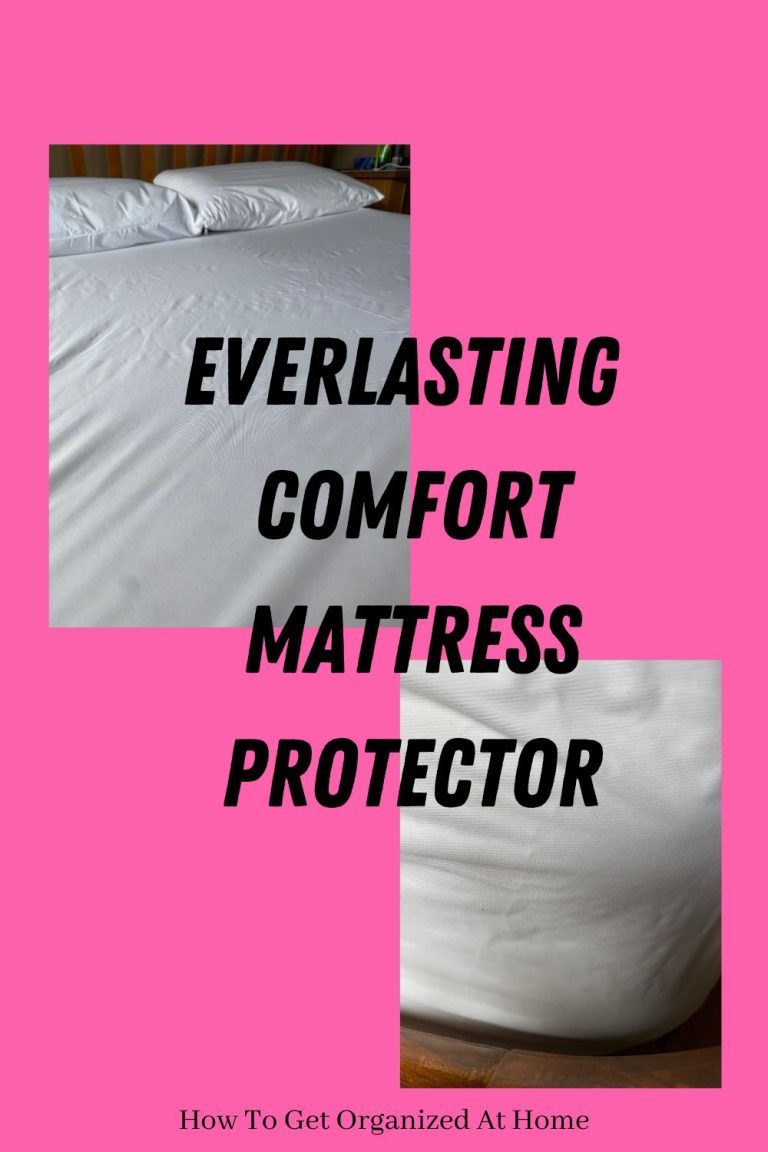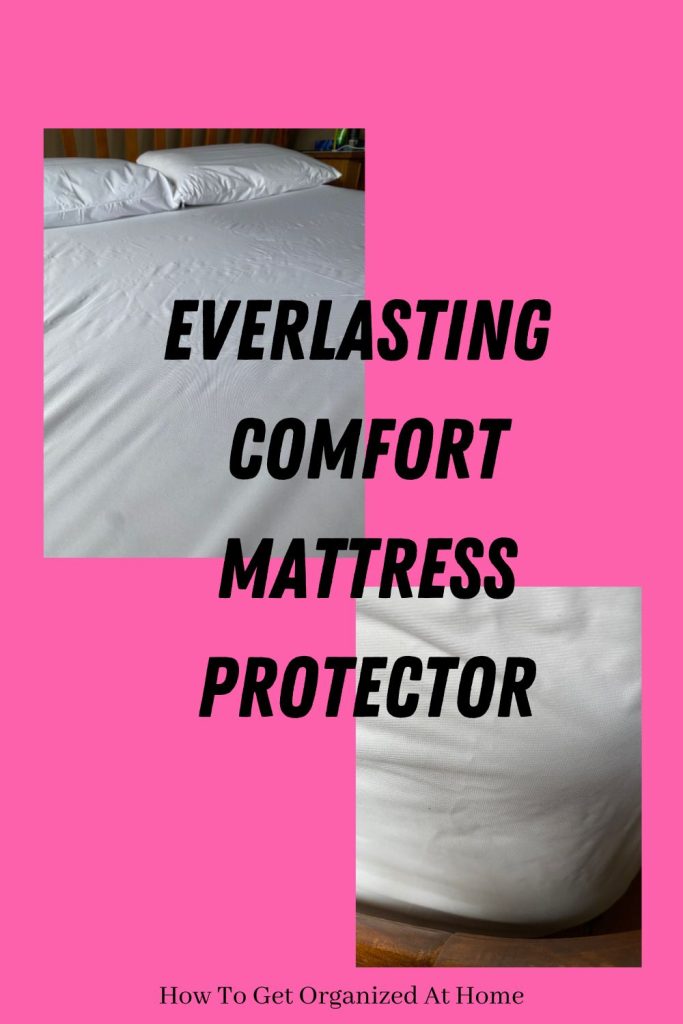 I know that when it's there it's protecting my mattress from any potential damage from sweating and even from me not drying my hair before going to sleep.
Why I Like The Everlasting Comfort Mattress Protector
Some waterproof mattress protectors feel like you are sleeping on top of a plastic sheet.
These are really not nice to lay on and they do make you sweat more and it just doesn't feel like a nice place to sleep.
However the Everlasting mattress protector has a fabric top and is nice to lay on, you wouldn't know that there is a plastic liner between you and the mattress.
It fits the bed and it fits it well, it doesn't feel like it's going to rip the moment you hook that corner over the end of the mattress.
The depth of the sides of the mattress protector is amazing, with loads of room for a nice thick mattress.
More Information On Beds, Mattresses, And Looking After Them
When it comes to our beds it's important that we take the time to make sure we are looking after them. They cost a lot of money, here are some more articles to help you with your bed and mattress.