How To Steam Clean Your Mattress
'Is possible to steam clean your mattress?' Was a question I was recently asked! You must check the manufacturer's cleaning instructions to double-check because the last thing you want to do is to ruin your mattress!
If it is OK to steam clean, then this is a perfect way to freshen up your mattress and to give it a deep clean at the same time.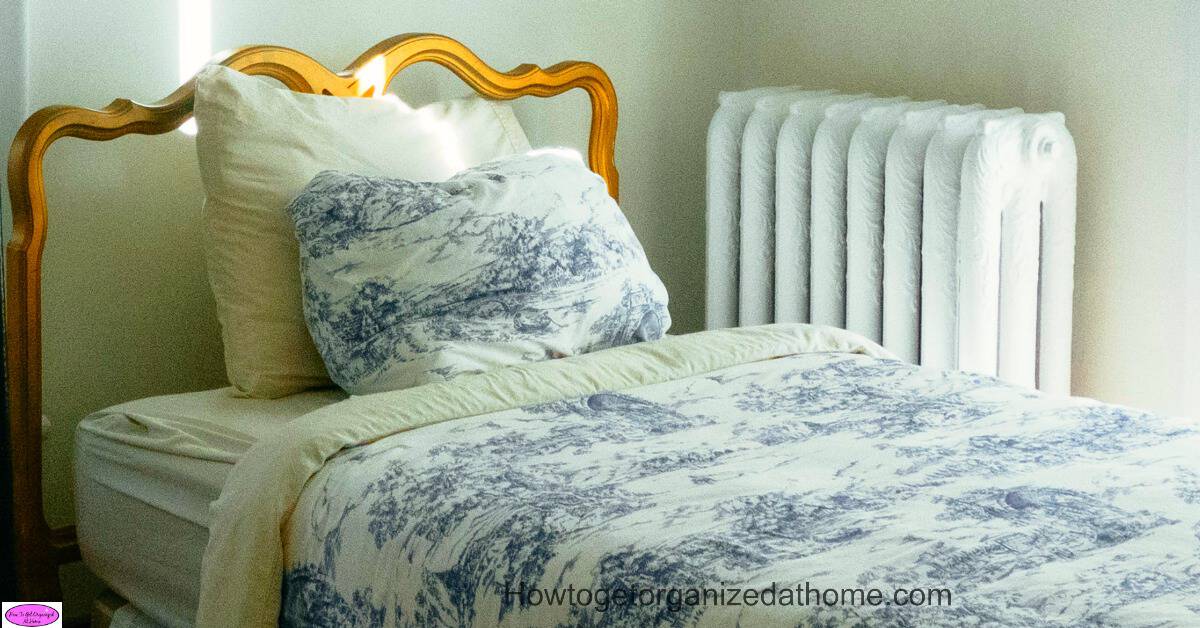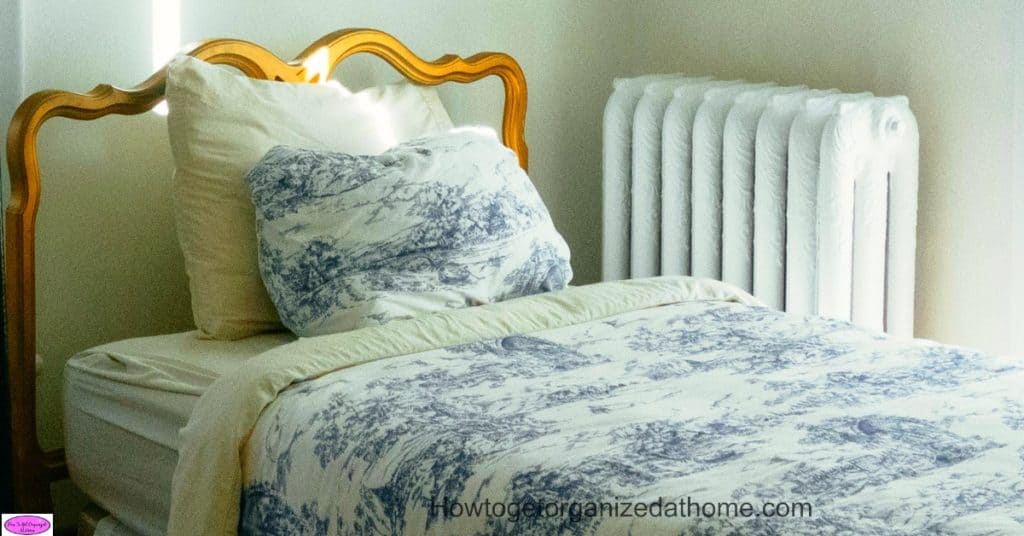 The amount of sweat and dead skin that we shed each night as we lay in bed is amazing, what is also amazing is our mattresses ability to sustain this for a long period.
However, the recommended age that you should start thinking about a new one is just 8 years!
Affiliate links support How To Get Organized At Home
The Basics: Steam Clean Your Mattress
Once you have checked that your mattress is steam cleanable, then you need to plan the actual event.
The most important aspect is giving yourself plenty of time, not just for the steam cleaning, but also time for the mattress to dry.
Whilst steam cleaning shouldn't get the mattress soaking wet, there is water involved and you must give this time to dry properly before remaking the bed.
Ideally, you want to give the mattress a good 5 -6 hours drying time, then you are sure that all the water has left the mattress and you are not just ruining your mattress.
The Steam Machine
If you haven't got one of these, it is probably better to hire one or even borrow one from a friend or family member if you can.
Read the instructions on the machine first, you need to know how to use the machine properly and to get the best results.
If it is just to freshen up your mattress, you will need to think differently when cleaning than if you are trying to remove stains.
A quick freshen up is easier than a full clean that requires stain removal too! Steam clean your mattress regularly if you want to reduce dust mite build up!
Cleaning Stains: Steam Clean Your Mattress
The power of cleaning with steam is great, but it has its limitations. Don't be fooled by the claims that it can get every mark, stain or ground-in dirt out.
It is, therefore important that you have some back-up options if the steam cleaner doesn't remove the stain.
For me, I like to try the natural options first. I don't want to cover a mattress in chemicals especially as this is where you or your family member spends a lot of time!
Steaming is always my first option, it is the one cleaning tool that just uses the power of hot water and no other chemicals!
Bicarbonate of soda, this is always my second option, not only is it great for tackling the stain but it is also good for deodorizing the mattress too!
Commercial cleaners, only the ones that are for cleaning using more natural cleaning ingredients.
You must give the mattress adequate time to dry from your cleaning session. The potential for making your mattress go mouldy increases if you don't allow airflow and the ability to dry naturally.
Trying to dry the mattress with a hairdryer, might sound like a great idea, especially in the middle of the night when one of your children wets the bed, however, this isn't going to produce the results you need.
I found packing the damp patch with a few towels, then remaking the bed, is suitable for emergencies in the middle of the night and effective. But in the morning you need to take action and get that mattress clean and dry.

Using A Steam Cleaner For Freshness
The idea of a steam cleaner is the simplest and purest form of cleaning, just using water. Therefore, there is no scent created by using this system, it will deodorize the mattress but it won't make it smell fresh and clean.
Therefore, it is possible to add a few drops of essential oils mixed with water to dilute, and gently misting the mattress for a clean smell.
Cleaning The Steamer
This is a must, you should always clean your tools after using them and this includes your steamer too!
Always empty any water out of the machine that is left in the bottom, this can rust your machine and make it impossible to use!
Follow the manufacturer's instructions on how to dry and clean the steamer, keeping your tools in fantastic condition will increase their life cycle.
Allowing Drying Time
Always use the time that the mattress is drying to freshen up the linen and bedding that you will use to re-make the bed.
If you don't have time to wash pillows or duvet, hanging them out on the line if it is a nice day, will help to remove dead skin and dust from these items.
What is your best tip when you steam clean your mattress? Comment below!
Therefore, if you are looking for ways to clean your mattress and you are thinking about steam cleaning, always check the manufacturer's instructions to check the mattress is suitable for this type of cleaning first!
Give yourself plenty of time to do a good job and allow plenty of time for the mattress to completely dry too!
Don't assume that the steamer is going to remove every stain and every smell, even a steamer has limitations, too!